Why Pay Retail? Call us or click for a quick quote and save money!
Overview
Dates & Prices
Start Date
End Date
Offers
Brochure
Land Price
Our Price
Quote
Sep 02, 2020
Sep 22, 2020
Deals

$4,970

Get Lower Price
Get Quote
Sep 09, 2020
Sep 29, 2020
Deals

$4,970

Get Lower Price
Get Quote
Sep 16, 2020
Oct 06, 2020
Deals

$4,870

Get Lower Price
Get Quote
Sep 23, 2020
Oct 13, 2020
Deals

$4,800

Get Lower Price
Get Quote
Sep 30, 2020
Oct 20, 2020
Deals

$4,740

Get Lower Price
Get Quote
LOW UNPUBLISHED PRICES ON GLOBUS TOURS
Why pay full price? Call us or click above for a quick quote and save money on Globus Tours.
Discount for Young Travelers!
Discount for Young Travelers!
Promotion Details
Young travelers ages 8-17 receive a 10% discount on the land only portion of their vacation, plus as always receive our AffordableTours.com extra savings. Child discount does not apply to all vacations, please contact your Travel Consultant for applicable tours.
Must Book By Thu, Dec 31, 2020
View Promotion Terms & Conditions ›
10% off Young Traveler discount based on the full land-only cost of the tour. Only applies to Globus and Cosmos; does not apply to Avalon Waterways, vacations including Oberammergau or Escapes Vacations by Globus. To receive the Young Traveler discount, the age of the traveler must qualify at start date of the vacation. Does not apply to custom groups. Discount is applicable to any accommodation. Additional restrictions may apply.
Big Savings For Small Groups
Big Savings For Small Groups
Promotion Details
Traveling with family and friends has always been rewarding, and now the rewards can really pile up. Small groups of 5, 6, or 7 can save 5% per person off the land-only portion of the vacation. And don't forget: in groups of 8 to 15, one person travels at half price; in a group of 16+, one person travels free. You'll also receive our additional AffordableTours.com everyday savings.
Must Book By Thu, Dec 31, 2020
View Promotion Terms & Conditions ›
Traveling party of 5, 6, or 7 must travel from same origination point and must be advised at the time of booking. Discount on the land-only portion of core tour, not including extra night accommodations, extensions, taxes/fees, tips, and supplements. Does not apply to Globus Escapes, Cosmos, Monograms, vacations including Oberammergau or Avalon Waterways. Not combinable with other group allowances. Travelers already traveling at a discount, such as children, do not count toward the party total. Offer reliant on space availability, and applies to new bookings only. Full cancellation penalties will apply. Does not apply to custom groups or Escapes by Globus. Additional restrictions may apply.
Triple Room Reduction
Triple Room Reduction
Promotion Details
Save when three people travel together and share accommodations, plus you'll also get our additional AffordableTours.com everyday savings.
Must Book By Thu, Dec 31, 2020
View Promotion Terms & Conditions ›
Reduction varies by vacation and may not available on all packages. Does not apply to custom groups or Escapes by Globus. Additional restrictions may apply.
Up to $500 Welcome Back Credit for Repeat Travelers
Up to $500 Welcome Back Credit for Repeat Travelers
Promotion Details
Each time you travel on a Globus family of brands vacation (Cosmos, Globus, Avalon or Monograms) from 2019 onward you can earn up to $250 per person ($500 per couple) Welcome Back Credit to use towards your next vacation, plus as always our AffordableTours.com additional savings. There will be some select exceptions to the credit, including Escapes by Globus, Oberammergau, Monograms City Get-a-ways, Private Touring and any heavily discounted programs like Avalon Suite Rewards. Please see the list below for your potential credit amount listed per person.
Spend $2499 or less and receive $100 credit
Spend $2500 - $3499 and receive $150 credit
Spend $3500 - $4499 and receive $200 credit
Spend $4500 & Over and receive $250 credit
Combinable with all applicable consumer promotions except those with any Globus family of brands special discount programs of the vacation price.
Must Book By Thu, Dec 31, 2020
View Promotion Terms & Conditions ›
The Welcome Back Credit will be awarded upon completion of Globus family of brands vacations from 2019 onward. Credit amount can only be applied to the land/cruise or cruise only portion of a new Globus family of brands vacation (excluding Escapes by Globus, 2020 Oberammergau, select Cosmos tours, Monograms City Getaways, and Custom/Charter vacations). Credit amount is per person and must be redeemed for a future vacation with a deposit within 2 years from date of credit issue. Bookings can be made by contacting your preferred travel agent. Passenger name or past invoice number is required to redeem the credit. Combinable with all applicable consumer promotions except those with any Globus family of brands special discount programs of the vacation price. Credit is not redeemable for cash, non-refundable deposit, airfare, transfers, travel insurance, prepaid gratuities, pre/post nights, or optional excursions and is non-transferrable. All federal, state and local laws and regulations apply. Valid for all participating Globus family of brands offices. Additional restrictions may apply.
Tour Itinerary
For the traveler who wishes to see it all, this is the perfect vacation to explore the Balkan countries. Visit the must-see sights and hear about the long and fascinating histories as you journey through Croatia, Bosnia-Herzegovina, Serbia, Romania, Bulgaria, and Greece. Tour highlights include 15th-century Rector's Palace in Dubrovnik, built in gothic style with renaissance and baroque elements; Mostar's Old Bridge, a reconstruction of the city's original 16th-century Ottoman bridge; Serbia's capital Belgrade; the Romanian cities of Timisoara, Sibiu, Sighisoara, Bucharest, and Brasov, where you'll visit the impressive Black Church; Ruse, Bulgaria's "Little Vienna"; the byzantine Holy Sofia Church, built in the 6th century and today a symbol of Sofia; plus Thessalonika's Basilica of Saint Demetrious, and Athens' Acropolis, in Greece. Globus has also included some unique experiences. Enjoy a visit to Dracula's 14th-century Bran Castle in Romania including the torture chambers and followed by dinner on the castle grounds; the Rila Monastery in Bulgaria, and in Bosnia-Herzegovina, Globus has included a visit to the Sarajevo Tunnel built between 1992 and 1995 during the Bosnian War.At the end of your tour, embark on a beautiful three-night Aegean cruise from Athens. Ports of call include Mykonos, Kusadasi and the fascinating excavations of Ephesus (Turkey), Patmos, Heraklion (Crete) with an included excursion to Knossos, and Santorini (weather permitting). It's a great way to end your Eastern Europe tour!
Day 1: DUBROVNIK, CROATIA.
Welcome to Dubrovnik! At 6 pm, meet your Tour Director and traveling companions for a welcome dinner at your hotel. (D)
Day 2: DUBROVNIK.
Dubrovnik was once an independent maritime republic rivaling Venice. Enjoy a walking tour with a Local Guide and see the impressive ramparts, erected during the Crusades to protect the town against land attacks, and see the Franciscan and Dominican monasteries. Also visit the fascinating 15th-century RECTOR'S PALACE. Afternoon and evening at leisure; an optional boat cruise is available. (B)
Day 3: DUBROVNIK–MOSTAR, BOSNIA-HERZEGOVINA–SARAJEVO.
Enter Bosnia-Herzegovina and stop in the city of Mostar. Meet your Local Guide and hear about the turbulent history of this interesting city. Admire the OLD BRIDGE, the city's symbol, ordered to replace the older wooden bridge by Suleiman the Magnificent, the Ottoman ruler in 1566. Continue to Sarajevo, where the 1984 Olympics took place, and the first city in Europe to own an electric tram network.
Today's Distance: 168 mi / 270 km (B,D)
Day 4: SARAJEVO.
Hear about the assassination of the Archduke of Austria in 1914, the recent Bosnian War, and see the main sights with a Local Guide. [LF] A visit has been included to the SARAJEVO TUNNEL, built between 1992 and 1995 during the Bosnian War to supply citizens with food and war supplies. Balance of the day is at leisure. (B)
Day 5: SARAJEVO–BELGRADE, SERBIA.
A scenic drive through Bosnia brings you to Belgrade, capital of Serbia.
Today's Distance: 304 mi / 490 km (B,D)

Day 6: BELGRADE.
First mention of Belgrade was in the 3rd century. Morning guided sightseeing features a drive to see the main sights, like the Santa Sava Church. Take a walking tour through the fascinating Kalemegdan Fortress, located at the confluence of the Danube and Sava Rivers, and symbol of the strategic importance of the city in the past. For centuries, the city population lived within the walls of the fortress. (B)
Day 7: BELGRADE–TIMISOARA, ROMANIA–SIBIU.
In Timisoara, admire the Romanian Orthodox Church, seat of the archbishop, before arriving in elegant Sibiu. An orientation reveals its towers, churches, and buildings dating back to the 14th century.
Today's Distance: 273 mi / 440 km (B,D)
Day 8: SIBIU–SIGHISOARA–BRAN CASTLE–BRASOV.
Enter the heart of Transylvania and stop at the fortified town of Sighisoara, one of the most beautiful and well-preserved inhabited citadels in Eastern Europe. Continue to Brasov for your overnight stay. Highlight is [LF] a visit to Dracula's BRAN CASTLE and its torture chambers. The Castle, dramatically located on top of a hill was built in the 14th century and has, because of the legends, attracted people from all over the world. Later, dinner has been prepared for you on the castle grounds at Queen Mary's Tea House.
Today's Distance: 162 mi / 260 km (B,D)
Day 9: BRASOV–BUCHAREST.
Guided sightseeing features the Old Town Hall, the Merchants' Hall, the 15th-century Monastery, and School of St. Nicholas. Take a walk through the Old Town and visit the impressive BLACK CHURCH. Next stop is Bucharest, capital of Romania.
Today's Distance: 124 mi / 200 km (B,D)

Day 10: BUCHAREST.
Morning sightseeing with a Local Guide features a drive along flower-festooned parks, gardens, and wide boulevards shaded by century-old trees. Also, see the palace where former Romanian dictator Ceausescu lived, and visit the impressive PEOPLE'S PALACE, the second-largest government building in the world after the Pentagon. (B)
Day 11: BUCHAREST–RUSE, BULGARIA–SOFIA.
Stop in Ruse, Bulgaria's most important river port, nicknamed "Little Vienna" because of its neo-baroque and neo-rococo architecture. Arrive in Sofia, proud capital of Bulgaria.
Today's Distance: 249 mi / 400 km (B,D)
Day 12: SOFIA.
Hear about the history of this fascinating city during your guided sightseeing tour. Sofia was known as Serdica centuries before Christ, and was even ruled at one time by Alexander the Great's father, Philip of Macedonia. Visit the Byzantine HOLY SOFIA CHURCH. (B)
Day 13: SOFIA–RILA–THESSALONIKA, GREECE
Head south to reach the village of Kocherinovo, from where [LF] a scenic trip takes you high up towards the RILA MONASTERY, a beacon of the Bulgarian nation during a half-millennium of Ottoman rule. The monastery is a UNESCO World Heritage Site and, throughout the centuries, has always been the spiritual, educational, and cultural center of Bulgaria. Continue through the Struma Valley, Spartacus' mountainous homeland, before crossing the Greek border and arriving in Thessalonika.
Today's Distance: 249 mi / 400 km (B,D)
Day 14: THESSALONIKA–THERMOPYLAE–ATHENS.
Guided sightseeing features the White Tower; the Arch of Galerious, the biggest triumphal arch of the Roman Empire; the Rotonda; a visit of the BASILICA OF SAINT DEMETRIOUS; and a panoramic view of the city and the bay from the walls of the Upper City. On the way to Athens, drive along the eastern and southern side of Mount Olympus and through the battlefield of Leonidas and the 300, the Spartan forces he led during the Second Persian War and the famous Battle of Thermopylae.
Today's Distance: 342 mi / 550 km (B,D)
Day 15: ATHENS.
Discover one of the world's oldest cities with a Local Guide, starting with a visit to the world-famous ACROPOLIS, perched high on a rocky outcrop overlooking the city. Here, see the Parthenon, the Erechtheum with its Porch of Maidens, and the Temple of Athena Nike. Enjoy a panoramic view with glimpses of the Temple of Olympian Zeus, Theater of Dionysus, and the beautifully preserved Theseum, where Socrates taught. Later, a city orientation drive features the Parliament House and a picture stop at the Panathenaic Stadium. Built in the 2nd century AD, it is the only stadium in the world built entirely of marble, and was host to the opening and closing ceremonies of the first modern Olympics in 1896. (B)

Day 16: ATHENS.
A full day at leisure gives you the opportunity to take an optional cruise to the islands. This evening, celebrate the success of your Balkan tour during a farewell dinner at the hotel. (B,D)
Day 17: ATHENS–PIRAEUS (EMBARKATION)–MYKONOS.
This morning, head for Piraeus, where you will sail into the deep-blue waters of the Aegean Sea. Later, dock at the mountainous island of Mykonos with its characteristic windmills and dazzling white houses. Time to wander at whim through narrow paved streets before returning on board. (B,L,D)
Day 18: CRUISING: KUSADASI, TURKEY–PATMOS, GREECE.
Two ports of call today. First, Kusadasi on the Turkish coast. Visit the fascinating Greek, Roman, and Byzantine excavations of Ephesus. Next, discover the tiny Greek island of Patmos, where St. John the Divine wrote the Revelation. (B,L,D)
Day 19: CRUISING: HERAKLION, CRETE–SANTORINI, GREECE.
First port of call today is Heraklion on Crete. A few miles away is KNOSSOS, the center of the 3000 BC Minoan civilization. Afternoon call (weather permitting) at Santorini, the "Black Pearl of the Aegean." Join the optional shore excursion to the cliff-top village of Oia for one of the world's most breathtaking panoramas. (B,L,D)
Day 20: PIRAEUS (DISEMBARKATION)–ATHENS.
After breakfast on board, disembark at Piraeus and return to Athens. Tonight is your chance to enjoy an optional dinner at a local restaurant. (B)
Day 21: ATHENS.
Your vacation ends with breakfast this morning. (B)
Please check visa requirements with your local consulate(s); responsibility for obtaining visas rests with the traveler.
Sightseeing & Activities:
DUBROVNIK
Welcome dinner; guided walking tour; visit Rector's Palace
MOSTAR
Guided visit and see the Old Bridge
SARAJEVO
Guided sightseeing, [LF] visit the Sarajevo Tunnel
BELGRADE
Guided sightseeing, see Kalemegdan Fortress
TIMISOARA
Admire the Orthodox Cathedral
SIBIU
Orientation
SIGHISOARA
Stop in the walled town
BRAN CASTLE
[LF] Visit Dracula's castle and dinner at Queen Mary's Tea House
BRASOV
Guided sightseeing, visit the Black Church
BUCHAREST
Guided sightseeing, visit the People's Palace
RUSE
Stop in Bulgaria's "Little Vienna"
SOFIA
Guided sightseeing, visit Holy Sofia Church
RILA
[LF] Guided visit of the monastery
THESSALONIKA
Guided sightseeing, visit the Basilica of St. Demetrious
ATHENS
Guided sightseeing, visit the Acropolis; farewell dinner
CRUISING

Three night cruise to Athens, Mykonos, Kusadasi (Turkey), Patmos, Rhodes, Crete, Santorini
CRUISE DETAILS:
Rotation of ports of call may vary for congestion reasons at certain ports with or without prior notice.
Cabin categories: Inside cabin (category IB) Outside cabin (category XB)
All cabins with two lower beds and private shower and toilet.
Full entertainment program on board.
Included drink package: selection of non-alcoholic & alcoholic drinks.
Globus Host service throughout the cruise.
Please ask your Travel Consultant for cruise ship details. At time of printing, the ship scheduled to depart for the cruise portion of your vacation is the Celestyal Crystal, operated by Celestyal Cruises. Certain departures may be operated by other Celestyal Cruises ships of similar standard.
Motorcoach; cruise ship.
Meals:
Full buffet breakfast daily; 3 lunches;13 three-course dinners, including a dinner at a local restaurant in Brasov
Prices are per person, based on double room occupancy.

Single room supplement:
$930-$1030

Triple room reduction per person:
$110

Additional accommodations before or after your tour may be available.

Cruise Details:

The prices are per person in category IB twin inside cabin.

Port Taxes $129 & Gratuities $30 to service personnel on board the ship are not included but are additional and mandatory. These fees will be added to your Vacation Estimate.

Supplement per person to outside cabin XB:
$125

Supplement for single room on land and single occupancy:
in inside cabin IB: $1285; in outside cabin: XB $1450

Reduction for triple room on land and triple occupancy:
in inside cabin IB: $190

Reduction for triple room on land and triple occupancy:
in outside cabin XB: $130

Cabin assignments and meal seatings are determined during the tour prior to boarding.
Dubrovnik: Valamar Lacroma Resort
Renowned for its fusion of nature and modern facilities, this 401-room upscale hotel enjoys sea views from a stunning position amidst lawns, palms and olive trees. Free Wi-Fi connection is available throughout, the elegant à la carte restaurant serves a mix of Mediterranean and international dishes, whilst the buffet style restaurant features a show cooking station. Other Leisure facilities include an all-day lobby bar, gym, the Spa which has a big heated indoor pool, steam bath, Finnish sauna and ice fountain and there is also a seasonal outdoor swimming pool with sundeck and pool bar.
Address:
Ulica Iva Dulcica 34
Dubrovnik , Croatia
Sarajevo: Europe
Positioned in the heart of the Sarajevo city, just a few steps away from the tourist Old Town core, this Austro-Hungarian building with its external splendor alone will have you captivated.
Address:
Vladislava Skarica 5
Sarajevo , Bosnia and Herzegovina
Belgrade: Radisson Collection Hotel Old Mill Belgrade
This 236-room property preserves the heritage of the 19th-century Old Mill in which it is partially housed and mixes modern chic with industrial design and offers Free Wi-Fi internet access is throughout. The hotel's restaurant offers modern Serbian menus with a twist and the lounge bar serves cool cocktails, leisure facilitites include a fitness centre and a spa with sauna and steam bath.
Address:
Vojvode Misica Boulevard 15
Belgrade , Serbia
Sibiu: Hilton
Hilton Sibiu offers easy access to the cultural sites of Sibiu. It is an ideal gateways offering free pool, a relaxing spa thaqt offers numerous holistic treatments (against a fee), 3 high-class restaurants - The Madrigal, The Versailles, and The Romanian Restaurant - serving international, French and Romanian cuisine. Two tennis courts and a hair salon are also at guests' disposal. Free internet access is available throughout the hotel.
Address:
1st Padurea Dumbrava str
Sibiu , Romania
Brasov: Ramada Brasov
Located at the entrance in Brasov, close to the downtown, the Ramada Hotel Brasov stands for easy access to the historic center of the city as well as favorable to reach from other destinations in Romania. 113 non-smoking rooms, all recently refurbished, in modern decor and vivid colors. The hotel boasts a popular grill restaurant and a very celebrated Japanese dinery as well as fully functional spa center equipped with sauna, fitness room and massage cabins.
Address:
Calea Bucuresti 13, Sacele
Brasov , Romania
Bucharest: Novotel Bucharest City
Located directly on the Victoriei Boulevard close to the University of Bucharest and Cismigiu Par, Novotel Bucharest City Centre is a great choice for travelers interested in museums, parks, and history. This modern hotel features air-conditioned rooms with LCD-screen TVs, minibars, and coffee and tea making facilities. Other amenities include a bar, a restaurant serving international cuisine, a heated indoor pool, as well as a fitness center, and a spa. Free Wi-Fi access is available throughout.
Address:
37B Calea Victorei, Sector 1
Bucharest , Romania
Sofia: Grand Hotel Sofia
The Grand Hotel Sofia is a very elegant hotel, beautifully decorated with a unique collection of over 400 original oil paintings. It is located right in the heart of Sofia, overlooking the City Garden and just a few steps away from the metro station. All rooms are air-conditioned and equipped with satellite flat-screen TV. Bathrobes and slippers are available. Guests can enjoy a nice dinner at the gourmet restaurant overlooking the city, get fit at the fully-equipped fitness center, or have a drink at the open-air terrace of its stylish bar. Free Wi-Fi access is also available.
Address:
1 Gurko Street
Sofia , Bulgaria
Thessalonika: The Met
Centrally located in the new harbor area of Thessaloniki, this sophisticated 212-room hotel features a trendy skybar, restaurant and rooftop pool overlooking the City and Thermaikos Gulf, (open during the summer months - weather permitting). The elegant main restaurant serves a Greek fusion menu, Free Wi-Fi access is available throughout and leisure facilities include a spa with indoor pool, Jacuzzi and fitness center.
Address:
48, 26Th Oktovriou Str.
Thessaloniki , Greece
Athens: Wyndham Grand Hotel Athens
This sleek, contemporary 276-room hotel in the heart of Athens boasts an amazing roof terrace with outdoor swimming pool and bar-restaurant with panoramic views over the iconic Acropolis. Free Wi-Fi internet access is available throughout the property and there is also a sauna and gym.
Address:
Megalou Alexandrou
Athens , Greece
Question: Are any visas required for US citizens on Best of Balkans tour?
As of right now, US passport holders do not need a visa to go on this tour. For the most up to date information, please consultant the state department website: travel.state.gov
Question: how many guests -max availability in mid september on for 2
Maximum group sizes range from 44-50
Question: How many suitcases can I take with me on my trip?
Each person is allowed one "check-in," and one "carry-on." Remember to take all valuables with you as "carry-on", because electronic equipment, cameras, laptops, jewelry, business documents and money are not covered by the airlines' liability, so always carry them aboard with you.
Question: Is Airfare Included in the Price?
Airfare from your point of origin to and from the trip is not included in the land price.
Similar Tours Other Travelers Liked
Good value for money and meet your expectations.
Globus Tours did not disappoint. We had a great time, and with out Tour director Dino knowledge sharing, I know I learned so much and opened my eyes to that part of the world. I wish we had a last night dinner with music. Our previous tours with other companies had that and it was the most memorable one.
Great tour for those interested in European-Turkish culture and history. Globus hotels were okay in terms of comfort/quality (but for the most part well located relative to attractions of interest) - seems as though the Globus hotel standard was higher in the 1990s.
AffordableTours.com® does not itself offer, service or administer the Travel Packages, and the ultimate terms and conditions of any Travel Package made available via the Site Offerings (including the prices quoted in connection with same) will be determined by the applicable Third-Party Travel Service Provider. AffordableTours.com® does not represent or warrant that the Price Quotes are accurate, up-to-date or free of error, or that same will be honored by the applicable Third-Party Travel Service Providers. All Price Quotes, Travel Package availability, Travel Package details/itinerary and other Content are subject to change without notice. All travel details published by and through the Site Offerings should be confirmed directly with the applicable Third-Party Travel Service Provider prior to making any travel plans. Reliance on any information made available to you by and through the Site Offerings is solely at your own risk.
How It Works
Vacationing has never been easier or cheaper with the help of a dedicated travel consultant from AffordableTours.com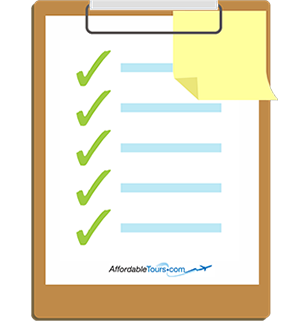 Find your perfect trip on our website and simply request a free quote. Need to speak to a live person? Call us 7 days a week at 1-800-935-2620. No robots here!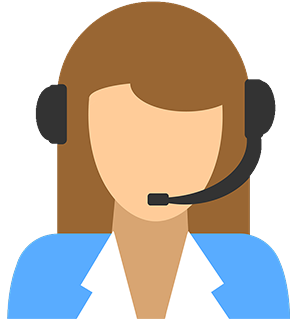 Your personal travel consultant will reach out and be your point of contact for your entire travel experience from start to finish. Did we mention you'll be working with an award winning team? Sweet!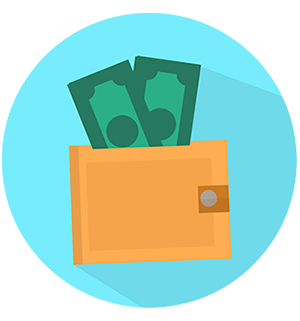 Because we're one of the largest sellers of travel, we're able to give you a discount on your vacation package. No one beats our prices!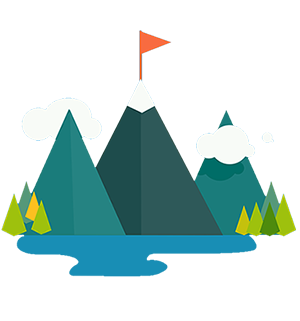 Knowing you got the best deal, all that's left is for you to pack your bags and enjoy your vacation!