All About Europe with London 2020
London Round-trip
Why Pay Retail?
Call us or a quick quote!
LOW UNPUBLISHED PRICES ON COSMOS TOURS
Why pay full price? Call us or click above for a quick quote and save money on Cosmos Tours.

Young Travelers Save 10%
Young Travelers Save 10%
Promotion Details
Young travelers ages 8-17 receive a 10% discount on the land only portion of their vacation, plus as always receive our AffordableTours.com extra savings.
Must Book By Thu, Dec 31, 2020
View Promotion Terms & Conditions ›
To receive the Young Traveler discount, the age of the traveler must qualify at start date of the vacation. Does not apply to custom groups. Discount is applicable to any accommodation. Additional restrictions may apply.

Up to $500 Welcome Back Credit for Repeat Travelers
Up to $500 Welcome Back Credit for Repeat Travelers
Promotion Details
Each time you travel on a Globus family of brands vacation (Cosmos, Globus, Avalon or Monograms) from 2019 onward you can earn up to $250 per person ($500 per couple) Welcome Back Credit to use towards your next vacation, plus as always our AffordableTours.com additional savings. There will be some select exceptions to the credit, including Escapes by Globus, Oberammergau, Monograms City Get-a-ways, Private Touring and any heavily discounted programs like Avalon Suite Rewards. Please see the list below for your potential credit amount listed per person.
Spend $2499 or less and receive $100 credit
Spend $2500 - $3499 and receive $150 credit
Spend $3500 - $4499 and receive $200 credit
Spend $4500 & Over and receive $250 credit
Combinable with all applicable consumer promotions except those with any Globus family of brands special discount programs of the vacation price.
Must Book By Thu, Dec 31, 2020
View Promotion Terms & Conditions ›
The Welcome Back Credit will be awarded upon completion in 2019 onward of Globus family of brands vacations. Credit amount can only be applied to the land/cruise or cruise only portion of a new Globus family of brands vacation (excluding Escapes by Globus, 2020 Oberammergau, select Cosmos tours, Monograms City Getaways, and Custom/Charter vacations). Credit amount is per person and must be redeemed for a future vacation with a deposit within 2 years from date of credit issue. Bookings can be made by contacting your preferred travel agent. Passenger name or past invoice number is required to redeem the credit. Combinable with all applicable consumer promotions except those with any Globus family of brands special discount programs of the vacation price. Credit is not redeemable for cash, non-refundable deposit, airfare, transfers, travel insurance, prepaid gratuities, pre/post nights, or optional excursions and is non-transferrable. All federal, state and local laws and regulations apply. Valid for all participating Globus family of brands offices. Additional restrictions may apply.
Countries Visited
Austria , Belgium , Bulgaria , England , France , Germany , Greece , Hungary , Italy , Netherlands , Serbia , Slovakia , Spain , Switzerland
Cities Visited
Amsterdam, Arles, Athens, Barcelona, Belgrade, Bordeaux, Bratislava, Bregenz, Brussels, Budapest, Carcassonne, Delphi, Florence, French Riviera, London, Lucerne, Munich, Olympia, Paris, Patras, Pisa, Rome, Salzburg, Sofia, Strasbourg, Thermopylae, Tours, Trier, Tripoli, Venice, Vienna
Book With Flexibility
Peace of Mind
Complimentary "Peace of Mind" Travel Plan for 2021 trips
Change Destination / Vacation
Change to a different destination or vacation with the Globus Family of Brands.
Change Dates
Choose new departure dates if your plans change.
Great Service
Award-winning service, low prices, client satisfaction
Tour Itinerary
What do you want from your European tour? Historic treasures, amazing architecture, scenic beauty, and exciting cities? Whatever it is, this European vacation offers it to you! You've heard about a tiny but powerful state with a treasure cove of masterpieces, Vatican City? Now it's your chance to visit St Peter's Square. You've seen photos of the Leaning Tower in Pisa? Here's your opportunity to take a photo of yourself pushing back at it. You've heard of the French Riviera? Drive along both the French and the Italian Riviera's. You've watched the Olympics? Visit the birthplace of the Olympic Games in Greece. You've heard how gorgeous the Swiss Alps are? Now is the time to see them in person. You've read how the countries in Eastern Europe have transformed into wonderful vacation destinations? See it for yourself and visit Budapest, Bratislava, Sofia, and Belgrade. You've wondered about the Eurostar train, connecting the UK to continental Europe through the Channel Tunnel? It's part of this experience!All of this and much more is included on this European tour that starts and ends in London, and travels through France, Spain, Italy, Greece, Bulgaria, Serbia, Hungary, Slovakia, Austria, Germany, Switzerland, and the Netherlands. Spend time in the French Riviera and France's beautiful wine region. Experience lively Barcelona and visit some of the world's oldest sights, including Athens' Acropolis, dating back to the 5th century BC; the towers, cobblestones, and turrets in Carcassonne, perhaps Europe's best-preserved medieval fortified town; Lucerne's Chapel Bridge, built in 1333 as part of the city's fortifications; Niš in Serbia, one of the oldest cities in the Balkans; and much more.But that's not all…you'll also witness gorgeous scenery throughout this Europe tour—from the rolling hills in Tuscany to the majestic Swiss Alps, Greece's Peloponnese coast and the Danube valley. It's a dream vacation for value-minded travelers!
Day 1: ARRIVE IN LONDON, ENGLAND.
Check into your hotel. In the afternoon, you may want to start exploring the lively British capital. Uniformed hosts and the CosmosGO app are available to help you make the most of your stay.
Day 2: LONDON.
Enjoy free time for independent activities. Take a panoramic tour of London's famous landmarks, visit the Tower of London, or choose an excursion to Windsor Castle. Tonight, we recommend our optional "Taste of London" excursion with dinner, followed by a guided illumination cruise on the Thames River. (B)
Day 3: LONDON–PARIS, FRANCE.
Transfer to the railway station and board the EUROSTAR TRAIN to Paris with your Tour Director. Transfer to your hotel.
Today's Distance: 305 mi/ 492 km (B)
Day 4: PARIS.
Enjoy a day of sightseeing in Paris starting with an included guided tour to see the sites and monuments. (B)
Day 5: PARIS–TOURS–CHÂTEAUX COUNTRY–BORDEAUX.
Travel south to Blois and along the Loire Valley, stopping in Tours to see the well-preserved historic center. Continue to Poitiers, beautifully situated on a rocky plateau. South again to the Grande Champagne wine-growing area. Spend the night in Bordeaux on the banks of the Garonne.
Today's Distance: 373 mi/ 600 km (B,D)
Day 6: BORDEAUX–CARCASSONNE–BARCELONA, SPAIN.
From the vineyards of the Gironde and the Garonne, travel eastward to Carcassonne in the foothills of the Pyrenées. Spend some time to admire what is perhaps the best-preserved medieval fortified town in Europe. Later, cross the Spanish border and travel through Catalonia to Barcelona.
Today's Distance: 404 mi/ 650 km (B,D)
Day 7: BARCELONA.
Your guided city tour includes a drive around Montjuïc to see the Olympic Stadium and a panoramic view of the port and city. Continue to the city center to Plaza Catalunya and Paseo de Gracia to admire the greatness and eccentricity of Gaudi's architectural masterpieces (entrance fees not included). (B)
Day 8: BARCELONA–ARLES, FRANCE–FRENCH RIVIERA.
Back in France, head into the vineyard-covered region of the Hérault for a stop in Arles. This is where Vincent van Gogh lived from 1888-1889, and produced more than 300 paintings and drawings. Continue skirting the stunning shoreline of the Mediterranean to arrive in the heart of the world-famous French Riviera.
Today's Distance: 429 mi/ 690 km (B)
Day 9: FRENCH RIVIERA.
A full day at leisure allows you to take advantage of everything the splendid Côte d'Azur has to offer. You might like to explore the Old Town, climb up Castle Hill for panoramic views of Nice, or spend some time in the Marc Chagall National Museum. Tonight, consider joining our optional Monte Carlo by Night excursion to the nearby Principality of Monaco. (B)
Day 10: FRENCH RIVIERA–VENICE AREA, ITALY.
Enjoy a scenic drive along the French and Italian Flower Rivieras. Then, cross the fertile Po River plains to the shores of the Adriatic to reach the Venice area.
Today's Distance: 360 mi/ 580 km (B)
Day 11: VENICE AREA.
Your day begins with a BOAT RIDE to monumental St. Mark's Square. Time at leisure here enables you to explore and absorb the unique atmosphere of this unforgettable city built on water. Watch a skilled GLASSBLOWER at work. How about a romantic optional gondola trip? (B,D)
Day 12: VENICE AREA–FLORENCE.
Today, cross the verdant Apennine hills into Italy's most popular region—Tuscany! Arrive in Florence, the renowned "Cradle of the Renaissance." An included walking tour with a Local Guide features all the most important sites, including Piazza della Signoria and the copy of the "David" by Michelangelo.
Today's Distance: 186 mi/ 300 km (B,D)
Day 13: FLORENCE–PISA–ROME.
Today, hop on a mini train in Pisa to see the famous Leaning Tower in the Square of Miracles, a UNESCO World Heritage Site.
Today's Distance: 280 mi/ 450 km (B)
Day 14: ROME.
The "Eternal City" is steeped in history, vibrantly alive and exciting, and absolutely unique! Included sightseeing with a Local Guide starts with St. Peter's Square and Basilica. Other highlights are the iconic Colosseum, the largest amphitheater ever built, and Circus Maximus. (B)
Day 15: ROME–ANCONA (EMBARKATION)–OVERNIGHT FERRY CROSSING TO PATRAS, GREECE.
A day of scenic beauty awaits as you travel through the rugged Apennines past quaint, old-world villages on your way to Ancona on the Adriatic Sea. This afternoon, embark an overnight FERRY for your Mediterranean Sea crossing.
Today's Distance: 199 mi/ 320 km (B)
Day 16: PATRAS (DISEMBARKATION)–OLYMPIA.
Awaken surrounded by fresh sea air this morning as you cross the Mediterranean. This afternoon, disembark in Patras and make your way south for a visit to Olympia, birthplace of the Olympic Games, first held in 776 BC.
Today's Distance: 93 mi/ 150 km (B,D)
(excluding overnight ferry)
Day 17: OLYMPIA–TRIPOLI–ATHENS.
This morning, discover the Olympia archaeological site with a Local Guide. Learn about the sacred precinct of Zeus, whose temple once housed a statue that was one of the Seven Wonders of the Ancient World. Later, travel through the mountains of Arcadia into the heart of the Peloponnese peninsula. Cross the mighty Corinth Canal, then to Athens, capital of Greece and one of the world's oldest cities. This evening, bask in the lively atmosphere of the old Plaka district with its welcoming tavernas and festive bouzouki music, or you could choose to join an optional Greek dinner.
Today's Distance: 180 mi/ 290 km (B)
Day 18: ATHENS.
The cradle of Western civilization and birthplace of democracy, Athens offers so much to see and experience. Included city sightseeing this morning features the highlights and a visit to the ACROPOLIS and the Parthenon. Later, explore the shops and museums or spend the afternoon swimming off the coast. (B,D)
Day 19: ATHENS–DELPHI–THERMOPYLAE–THESSALONIKA.
On the way to Delphi, your Tour Director will tell you all about the area's fascinating history rooted in Greek mythology. Enjoy a guided tour of Delphi's ancient sanctuary, dedicated to the god Apollo. Hear about the mystical Oracle and tour the EXCAVATION SITE, then visit the ARCHAEOLOGICAL MUSEUM. Next is Thermopylae, site of the famous battle between the Spartans and Xerxes' overwhelming Persian forces in 480 BC. See the LEONIDAS MONUMENT, commemorating the Spartan king. Travel along the coast to Thessalonika for an overnight.
Today's Distance: 342 mi/ 550 km (B,D)
Day 20: THESSALONIKA–SOFIA, BULGARIA.
Cross the Bulgarian border and head north through the Struma River Valley, Spartacus' mountainous homeland. In Sofia, capital of Bulgaria, join your Local Guide for a city tour that includes the Parliament building, Alexander Nevsky Cathedral, the National Theater, and St. Sophia Church.
Today's Distance: 205 mi/ 330 km (B,D)
Day 21: SOFIA–NIŠ, SERBIA–BELGRADE.
On to Serbia. In Niš, visit the well-preserved 18th-century Ottoman FORTRESS. Continue to Belgrade, capital of Serbia.
Today's Distance: 255 mi/ 410 km (B)
Day 22: BELGRADE–SZEGED, HUNGARY–BUDAPEST.
Cross into Hungary. Stop at the border town of Szeged, with fabled ties to Attila the Hun and the ancient home of paprika. Later, arrive in Budapest, one of the most beautiful cities in Europe. This evening, enjoy dinner at a local restaurant.
Today's Distance: 249 mi/ 400 km (B,D)
Day 23: BUDAPEST.
Included sightseeing with a Local Guide today features Buda Castle, which dominates the twin cities of Buda and Pest, separated by the broad ribbon of the Danube River. See Heroes' Square with its iconic monument and Tomb of the Unknown Soldier. Also see the Royal Castle, the awe-inspiring Hungarian Parliament, Margaret Island, Fishermen's Bastion, and Matthias Coronation Church. (B)
Day 24: BUDAPEST–GYÖR–BRATISLAVA, SLOVAKIA–VIENNA, AUSTRIA.
Head toward the Austrian border today and, along the way, stop in colorful Györ with its narrow lanes, characteristic corner balconies, and baroque town center. Continue to Bratislava, capital of Slovakia, where medieval towers, fortifications, St. Michael's Gate, and gothic St. Martin's Church await your discovery. Cross into Austria and arrive in its dazzling capital—Vienna.
Today's Distance: 174 mi/ 280 km (B)
Day 25: VIENNA.
Once the seat of the mighty Habsburg Empire and home to Strauss, Brahms, Beethoven, Hadyn, and Mozart, Vienna blends ornate baroque architecture with an irresistible musical heritage. On the included sightseeing tour with a Local Guide, admire the fabulous State Opera House and Parliament, and stroll through Heroes' Square for views of splendid Hofburg Palace. In your free time, be sure to pop into one of the traditional coffee houses for a slice of heavenly Sachertorte, or you can join one of our exciting optional excursions! (B)
Day 26: VIENNA–SALZBURG–MUNICH, GERMANY.
Travel along the Danube to Mozart's splendid hometown, Salzburg. There's time here to discover the charming Getreidegasse, the town's elegant main shopping street. On to Germany through green Bavarian landscapes to arrive in Munich.
Today's Distance: 286 mi/ 460 km (B)
Day 27: MUNICH–BREGENZ, AUSTRIA–LUCERNE, SWITZERLAND.
Your day begins with an orientation drive. See Munich's beautiful main square, Marienplatz, and marvel at the world-famous Glockenspiel. Later, stop in Bregenz before skirting Lake Constance, then cross into Switzerland to head for Lucerne.
Today's Distance: 255 mi/ 410 km (B)
Day 28: LUCERNE.
This morning's visit introduces you to one of Switzerland's finest cities. See the impressive city walls; CHAPEL BRIDGE, Europe's oldest covered bridge; and the LION MONUMENT, a masterful stone sculpture honoring Louis XVI's heroic Swiss Guard. A selection of optional activities is available to perfectly complete your day. (B)
Day 29: LUCERNE–STRASBOURG, FRANCE–TRIER, GERMANY.
Cross into France today and spend some time at leisure in magical Strasbourg, seat of the European Parliament. See the monumental gothic cathedral; taste the unique Franco-German cuisine; or explore the city's historic heart in the magical La Petite France district. Return to Germany and head to ancient Trier for an overnight.
Today's Distance: 286 mi/ 460 km (B)
Day 30: TRIER–AMSTERDAM AREA, HOLLAND.
Through the industrial Ruhr region and then into the canal-crossed countryside of Holland to Amsterdam, vibrant capital of the Kingdom of the Netherlands. On an included CANAL CRUISE, experience Amsterdam from water level, then stop to watch skilled craftsmen cut and polish precious stones at a DIAMOND CENTER. Discover the main sites with a Local Guide and spend some time at leisure
Today's Distance: 267 mi/ 430 km (B,D)
Day 31: AMSTERDAM AREA–BRUSSELS–LONDON, ENGLAND
Drive to Brussels and board the EUROSTAR train to London.
Today's Distance: 323 mi/ 520 km (B)
Day 32: LONDON, ENGLAND.
Your vacation ends with breakfast this morning. (B)
Security cruise regulations require first and last name, date of birth, gender, nationality, and passport number at time of booking.
December 22 Departure – Christmas in Paris and New Year's in Venice including festive dinner
December 31 Departure – New Year's in London
Local Host:
Host service in London
Sightseeing & Activities:
LONDON
Visit
PARIS
Guided sightseeing
TOURS, BORDEAUX & CARCASSONNE
Visit
BARCELONA
Guided sightseeing
ARLES & NICE
Visit
VENICE
Canal boat ride, glassblowing workshop
FLORENCE
Guided walking tour
PISA
See the Leaning Tower
ROME
Guided sightseeing
ANCONA–PATRAS
Overnight Ferry
OLYMPIA
Visit
CORINTH CANAL ATHENS
Guided sightseeing, visit Acropolis
DELPHI
Archaeological site guided visit
SOFIA
Guided sightseeing
NIS & SZEGED
Visit
BUDAPEST
Guided sightseeing
GYÖR & BRATISLAVA
Visit
VIENNA
Guided sightseeing
SALZBURG, MUNICH, BREGENZ, LUCERNE & STRASBOURG
Visit
AMSTERDAM
Canal cruise, guided sightseeingTouring by private, first-class, air-conditioned motorcoach with free Wi-Fi; Eurostar train London–Paris and Brussels–London; overnight ferry Italy-Greece in cabins with private facilities; canal transfer boat in Venice; Pisa mini train ride; canal cruise Amsterdam
Meals:
Buffet breakfasts daily; 10 dinners, including a dinner at a local restaurant in Budapest
Hygiene and Safety Protocols for Cosmos Tours
Today's world has changed, but what remains certain is Cosmos' commitment to guest safety, comfort and peace-of-mind while traveling with us. To that end, Cosmos has established a worldwide Assurance program, with enhanced on-trip protocols and procedures, to ensure the health – and happiness – of guests throughout their travels with us.
It all starts with Cosmos' Global Health & Safety Team, dedicated to ensuring that cleanliness of all operations exceeds today's travel standards—from start to finish. The following areas address Cosmos' commitment to providing a safe and clean environment for guests.
A SAFE & WARM WELCOME
Cosmos will enact new tour check-in procedures and pre-trip health screenings to offer guests a safe start to their journey, including adherence to social distancing requirements.
BLENDING CULTURAL PROXIMITY WITH SOCIAL DISTANCE
Cosmos will ensure safe distances for guests throughout the journey, on coach and during excursions. This includes providing masks for guests use at any time where social proximity could be an issue as well as the possibility of reducing group sizes, if required. And wireless listening technology – including Cosmos' Go Beyond Devices in Europe – enables safe distances between guests and other travelers on excursions.
FOCUS ON GUEST AND TEAM MEMBER HEALTH
To ensure a healthy environment for team and guests, Cosmos will conduct regular temperature checks for both guests and team, and when necessary, masks will be worn by Cosmos' team members when with guests.
TOUCHING HEARTS, NOT HANDS
Traveling with Cosmos removes many of the "touch points" of travel, including luggage handling, check in/out, expedited entry into attractions and more. Cosmos are further reducing risk with hands-free service, meaning all self-services replaced by staff, including buffet meals replaced with table service. Cosmos will also ensure hand sanitizing is available throughout each trip, on coach and in hotels.
COMMITMENT TO CLEAN
As a part of Cosmos' commitment to clean, Cosmos is requiring enhanced cleaning procedures with hotel partners, on motorcoaches, vehicles and throughout every trip, including additional daily disinfecting procedures that go above-and-beyond already strict health and safety procedures.
PARTNERS IN DISCOVERY AND IN HEALTH
Cosmos has strict health and safety protocols, which have been in place for years, focused on ensuring all aspects of operation- from vehicles and equipment used on trip to excursions and hotel procedures. This process will continue with new, elevated health and safety checks, to maintain their promise that each touch-point on tours and cruises are considered in their commitment to guest and team member well-being.
Prices are per person based on double room occupancy.

Single room supplement:
$1,260-$1,950

No triple room reduction.

Additional accommodations before or after your tour may be available.
London: Novotel London West
Paris: Kyriad Paris Bercy Village
Bordeaux: Kyriad Prestige
Nice: Ibis Styles Nice Vieux Port
Florence: Italiana Hotel and Resort
Thessalonika: Grand Hotel Palace
Sofia: Rosslyn Central Park
Belgrade: Best Western Hotel M
Budapest: Ibis Castle Hill
Vienna: Star Inn Schoenbrunn
Munich: NH Muenchen Neue Messe
Munich: Achat Premium Muenchen Sud
Lucerne: Ibis Styles Luzerne City
Trier: Hotel Vienna House Easy
Amsterdam Area: Hampton by Hilton Schipol
Amsterdam Area: Best Western Plus Amedia Amsterdam Airport
Question: What is the age range on a Cosmos tour?
Cosmos tours are suitable for all ages between 8 and 99.
Question: How many suitcases can I take with me on my trip?
Each person is allowed one "check-in," and one "carry-on." Remember to take all valuables with you as "carry-on", because electronic equipment, cameras, laptops, jewelry, business documents and money are not covered by the airlines' liability, so always carry them aboard with you.
Question: Is Airfare Included in the Price?
Airfare from your point of origin to and from the trip is not included in the land price.
Similar Tours Other Travelers Liked
Lucky I have been on some great escorted tours. The tour director was misleading and uncaring about anyone but himself. Also lacked knowledge of Europe. Glad I was repeating some places. Feel sorry for those on their first Europe trip as this tour director needs a lot of training or needs to be terminated. Also he appeared dishonest. Cosmos is less expensive but not worth the time or money. No more cosmos for me.
While the tour met expectations, it did not measure up to the experience I had on a previous trip taken with Trafalgar/Costsaver.
AffordableTours.com® does not itself offer, service or administer the Travel Packages, and the ultimate terms and conditions of any Travel Package made available via the Site Offerings (including the prices quoted in connection with same) will be determined by the applicable Third-Party Travel Service Provider. AffordableTours.com® does not represent or warrant that the Price Quotes are accurate, up-to-date or free of error, or that same will be honored by the applicable Third-Party Travel Service Providers. All Price Quotes, Travel Package availability, Travel Package details/itinerary and other Content are subject to change without notice. All travel details published by and through the Site Offerings should be confirmed directly with the applicable Third-Party Travel Service Provider prior to making any travel plans. Reliance on any information made available to you by and through the Site Offerings is solely at your own risk.
How It Works
Vacationing has never been easier or cheaper with the help of a dedicated travel consultant from AffordableTours.com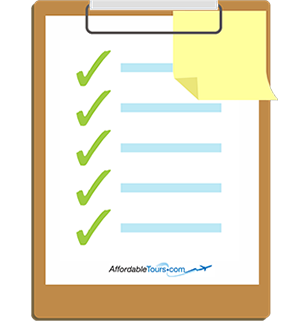 Find your perfect trip on our website and simply request a free quote. Need to speak to a live person? Call us 7 days a week at 1-800-935-2620. No robots here!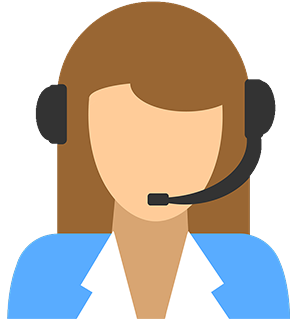 Your personal travel consultant will reach out and be your point of contact for your entire travel experience from start to finish. Did we mention you'll be working with an award winning team? Sweet!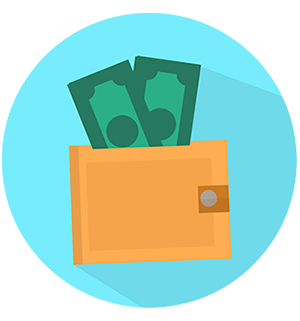 Because we're one of the largest sellers of travel, we're able to give you a discount on your vacation package. No one beats our prices!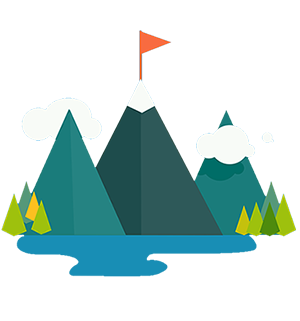 Knowing you got the best deal, all that's left is for you to pack your bags and enjoy your vacation!