Why Pay Retail? Call us or click for a quick quote and save money!
Please Note: This tour is only applicable for 18 to 30 year olds.
Overview
Dates & Prices
Start Date
End Date
Offers
Brochure
Land Price
Our Price
Quote
Aug 01, 2020
Aug 14, 2020
Call Us

$2,634

Get Lower Price
Get Quote
Aug 08, 2020
Aug 21, 2020
Call Us

$2,634

Get Lower Price
Get Quote
Aug 15, 2020
Aug 28, 2020
Call Us

$2,634

Get Lower Price
Get Quote
Aug 22, 2020
Sep 04, 2020
Call Us

$2,634

Get Lower Price
Get Quote
Aug 29, 2020
Sep 11, 2020
Call Us

$2,634

Get Lower Price
Get Quote
Sep 05, 2020
Sep 18, 2020
Call Us

$2,464

Get Lower Price
Get Quote
Sep 12, 2020
Sep 25, 2020
Call Us

$2,464

Get Lower Price
Get Quote
Call or submit a quote to get our Low Prices!
Tour Itinerary
Explore the roar of Niagara Falls, Follow the Kentucky Bourbon Trail to Louisville, Hike past waterfalls and giant sequoias in Yosemite National Park, Visit a land of extremes in Death Valley National Park, Take in a sunset at the edge of the Grand Canyon
Now's the time to explore the United States on your terms with this tour that's affordable for young travellers. Why choose between the East Coast and West Coast when you can hit both in two weeks? This 14-day tour takes you from New York City to Los Angeles with some incredible stops in between. Explore the country music capital of Nashville (hello honky-tonks!), catch a glimpse of San Francisco's Golden Gate Bridge, and hike the trails of Joshua Tree National Park. It's the most epic way to cross the country.
Day 1: New York City
Arrive at any time. Towering skyscrapers, flashing lights, and a pulsing energy you can't quite escape from. First impressions matter so get to know New York City the right way; after dark with your CEO and group. Roam through the crowds, take in the sounds, the smells, and gear up for a good time in the Big Apple. Journey through the Hamilton Heights neighbourhood in Brooklyn in search of the perfect enclave to sip a cocktail, maybe two, and have some laughs with your newest adventure pals.
Activity: Connect with new friends on your first night out in a new destination. Only available on 18-to-Thirtysomethings tours.
Activity: Your opportunity to meet your CEO and fellow travellers, and learn more about your tour. Opt to join the group for a local meal afterwards. Don't forget to see the notice in the lobby (or ask reception) for the official time and place to meet up with the group.
Accommodation: Days Inn by Wyndham Brooklyn Borough Park (or similar)

Day 2: New York City/Niagara Falls
Rise and shine nice and early to beat the traffic out of the city. Gaze out the window as you drive across the state and watch as the city gives way to the rolling hills of Upstate New York. Next, get up close and personal with Niagara Falls! Board the Maid of the Mist and feel the strength behind 3,160 tons of water cascading over the falls every second. Return after dark, try your hand at a local casino and witness the magical atmosphere and fun light show of Niagara Falls at night.
Transport: Settle in and scan the scenery from the convenience of a private vehicle.
Activity: Ready to "explore the roar"? The Niagara Falls Maid of the Mist tour takes visitors on an excursion into the basin of Niagara Falls State Park's Horseshoe Falls. Generations of Niagara Falls visitors have named the Maid of the Mist tour as one of the highlights of their trip. A favorite Niagara Falls State Park attraction for more than 150 years, the dramatic passage ferries past the base of the American Falls, and on to the basin of Horseshoe Falls, through roiling waterfall whitewater and massive rock formations. The Maid of the Mist returns guests to shore with new found appreciation of the power and grandeur of Niagara Falls.
Accommodation: Niagara Falls / Grand Island KOA Holiday (or similar)
Meal(s): Breakfast Dinner
Day 3: Niagara Falls/Detroit
Cruise along Lake Erie, passing through Cleveland before arriving in Detroit. Experience the new markets, distilleries, art galleries, and restaurants of this quickly transforming city. Visit The Heidelberg Project to witness some of this community development in action. Then enjoy a free evening to explore this up-and-coming destination with your new pals!
Transport: Settle in and scan the scenery from the convenience of a private vehicle.
Activity: Visit this Detroit based community project that was introduced to bring a sense of acceptance between cultures in the surrounding neighbourhoods. The art project lives outdoors in the McDougall-Hunt district of Detroit's east side. Unique displays of houses, some painted with polka-dots and covered with stuffed animals. It is really something to see how the community has come together to create these pieces.
Free Time: Enjoy time to explore the city.
Accommodation: Detroit Greenfield Campground (or similar)
Meal(s): Breakfast Lunch
Day 4: Detroit/Chicago
Next stop...Chicago! Enjoy a walking tour and take in some of the best highlights the city has to offer like, Millennium Park, Buckingham Fountain, the beginning of Route 66, and the Cloud Gate. The tour ends at one of the best pizza joints in town where you can stuff your face with some famous deep dish pizza together before hitting the town on a night out with your travel tribe.
Transport: Settle in and scan the scenery from the convenience of a private vehicle.
Activity: Join your CEO for a walking tour of the highlights of Chicago. Starting in Millennium Park, check out Buckingham Fountain, one of the largest in the world, representing the Great Lake Michigan. See the beginning of Route 66 before checking out the Cloud Gate, commonly coined the Bean. Walk up Michigan Ave to cross DuSable Bridge and check out the Wrigley Building and Tribune Tower on the Magnificent Mile. End the tour at Navy Pier, 3,300 feet of Chicago shoreline filled with games, shops and restaurants. Enjoy some free time to take it all in.
Free Time: Chicago is a great city to explore. Ride the ferris wheel at Navy Pier, snap photos of the iconic Bean in Millennium Park, go on an architecture boat tour, or chow down on deep dish pizza - the options are endless!
Activity: Of all the things Chicago is known for, it's legendary deep dish pizza's are at the top of our list! Be sure to bring a big appetite to the table, these cheesy saucy delights are filled to the brim with all of the best ingredients to make this a culinary experience you won't soon forget.
Activity: Immerse yourself in all things Chicago on this night out with your G travel buddies. Stuff your faces with some famous deep dish pizza and walk the streets in search of a good time or even go back to your accommodations and play a friendly game of cards as a group. (rummy anyone?)
Accommodation: HI Chicago Hostel (or similar)
Meal(s): Breakfast Lunch Dinner
Day 5: Chicago
Take a free day to explore Chicago, because this is America after all, 'the land of the free'. Besides, there's tons to do in the Windy City - walk along the river to Millennium Park, enjoy dazzling music, and stroll the boardwalk of the Navy Pier. To get a birds eye view take a ride to the top of the Willis Tower, then maybe grab a selfie under the famous 'Bean', or hit the town for another night out with the group.
Free Time: There's plenty to see and do in Chicago, and we wanted to make sure that you had some time to take it all in. Feel free to relax or try optional activities like visiting the Willis Tower, Millennium Park, and the Navy Pier Boardwalk. Your CEO has more ideas if you need them. Just ask!
Accommodation: HI Chicago Hostel (or similar)
Meal(s): Breakfast
Day 6: Chicago/Louisville
It's time to head south Y'all! Follow the Kentucky Bourbon Trail to Louisville. Home of the Kentucky Derby, this city is a foodie haven filled with lively bars and farm-to-table restaurants. Enjoy a free afternoon to explore and don't forget to indulge in some BBQ and bourbon.
Transport: Settle in and scan the scenery from the convenience of a private vehicle.
Free Time: Bring your appetite, the food in this city can't be missed!
Accommodation: Louisville South KOA Holiday (or similar)
Meal(s): Breakfast Lunch
Day 7: Louisville/Nashville
Travel to the country music capital of the world. Stroll the streets of Nashville and check out what the city's known for: live music, line dancing, and cowboy nightlife. Visit The Parthenon in Centennial Park to understand why Nashville has been called the 'Athens of the South', listen to live music in the honky tonks along Broadway, and indulge in some finger-licking good barbecue in the West End.
Transport: Settle in and scan the scenery from the convenience of a private vehicle.
Free Time: Follow your ear to the best music in town, hit up a museum, or shop for cowboy boots.
Activity: Head into downtown Nashville to explore the Music City's main drag. Lined with honky tonks, shops, and restaurants, there is always something lively going on. Walk by favorite local joints like Tootsies Orchid Lounge, Layla's, The Stage, Legends, The Second Fiddle, Wildhorse Saloon and more. Opt to pop in for some live music and country dancing.
Accommodation: Quality Inn Nashville Downtown - Stadium (or similar)
Meal(s): Breakfast
Day 8: Nashville/San Francisco
Jump aboard a plane and head across the country to the iconic city by the bay; San Francisco! Enjoy a free evening in this seaside metropolis. Feel the allure as you explore Fisherman's Wharf, sample chocolate at Ghirardelli, and snap photos of the skyline from the water.
Transport: Look! Up in the sky! It's a bird! It's a plane! It's... yup, it is a plane, actually.
Accommodation: HI San Francisco City Center Hostel (or similar)
Meal(s): Breakfast
Day 9: San Francisco/Yosemite National Park
Today, let the scenery guide you out of San Francisco across the Bay Bridge and onwards through California's Central Valley. Stop, nestled between the Coastal Range and Sierra Nevadas to stretch your legs and sample some of the freshest produce in the country. Then tip your head back and relax as you continue to wind through looming mountains to reach Yosemite National Park... your next destination.
Transport: Stretch out, unwind, and check your messages aboard our private, wi-fi-equipped ride.
Activity: California's Central Valley is one of the most productive agricultural regions in the United States. Nestled in between California's Coastal Range and the Sierra Nevadas, the region is known for fruits, vegetables and nuts. Stop in the heart of the valley to sample some of the seasonal favorites.
Activity: Picturesque valleys, vast wilderness, powerful waterfalls, elusive wildlife, ancient sequoias and more than 16 types of granite make up this internationally recognized national park. Hike the trails, get up close to ancient rock formations and take panoramic photos of this gorgeous landscape. Keep an eye out for black bears, deer, and coyotes.
Accommodation: Indian Flats Campground (or similar)
Meal(s): Dinner
Day 10: Yosemite National Park/Sierra Nevadas
Let your mind wander as you hike past roaring waterfalls and giant sequoias. Gaze in wonder at Yosemite's magnificent peaks and granite domes before turning your attention to the tranquil nature of the valley floor. Snap photos or simply take in the splendour of one of the country's most beautiful national parks.
Activity: Panoramic vistas, gushing waterfalls, and elusive wildlife await. Bring water, wear a hat and sunscreen, and hike Yosemite NP. Keep an eye out for black bears, deer, and coyotes.
Transport: Stretch out, unwind, and check your messages aboard our private, wi-fi-equipped ride.
Activity: Take this scenic route through the Sierra Nevada mountain range connecting Bishop with the Yosemite Valley floor. Pass by lakes, meadows, and groves, and keep your eyes peeled for wildlife along the way. (Seasonal July through mid October.)
Accommodation: Lake Isabella Kern River KOA (or similar)
Meal(s): Breakfast Lunch Dinner
Day 11: Sierra Nevadas/Las Vegas
Experience a land of extremes in Death Valley National Park. Visit the driest, the hottest, and the lowest places in the U.S. From Badwater Basin to Zabriskie Point and Dante's View to Furnace Creek - it is easy to fall in love with this desolate landscape. The adventure doesn't stop here! Continue on to the Las Vegas Strip for a truly unforgettable evening of fun with your fellow trip mates. If you decide you want to cruise Vegas in style head out on an optional VIP party limo ride.
Transport: Includes multiple stops.
Activity: The Death Valley is one of America's most extreme locations - from sand dunes and desert, to badlands, towering peaks, and a basin that actually registers below sea-level, this is sure to be an unforgettable stop. Hottest. Driest. Lowest. There's a bit of everything here on the border of California and Nevada.
Activity: Walk along Las Vegas Boulevard and soak in the lights, energy and pulse of the Strip. With an ever-evolving architecture and multitude of hotels, casinos, restaurants, and entertainment, there's so much to see and do.
Accommodation: Golden Nugget Las Vegas (or similar)
Meal(s): Breakfast Lunch
Day 12: Las Vegas/Grand Canyon
Cruise along historic Route 66 en route to the magnificent Grand Canyon. Leave ghost towns and funky roadside attractions behind and bask in the fading sun at the canyon's edge. Get ready to feel incredibly small as the world opens up at your feet.
Transport: Includes stops along Route 66
Activity: Visit the south rim of the canyon for a great first impression. Marvel as the Grand Canyon unfolds before you. Don't get too close. The land drops almost straight down for more than 1,000m (3,280 ft) into the serpentine canyons below! The gorge is filled with rocky buttes, sheer limestone cliffs, and deep canyons all arrayed in a rainbow of colors. Words defy. This is truly one of the most magnificent sights on earth.
Activity: Head to the rim of the Grand Canyon at sunset. Point your camera in any direction and capture memorable shots as the shifting light plays off the layers of red, yellow, and brown rock. This is truly one of the great wonders. Enjoy the moment.
Activity: Take a trip back in time to the birthplace of Route 66. Established in the early 1900s as the first transcontinental highways in the U.S, Route 66 has a lot of history on it's original length of almost 2,500 miles. Starting in Chicago, Illinois and travelling through Missouri, Kansas, Oklahoma, Texas, New Mexico, and Arizona, before ending at the ocean in Santa Monica California. The creation of the Interstate system bypassed the majority of Route 66, creating ghost towns along it's original route, though there are a few iconic Americana towns still delivering experiences from the past. Check out the historic general store, original motels, and don't forget to get your kicks!
Accommodation: Mather Campground (or similar)
Meal(s): Dinner
Day 13: Grand Canyon/Lake Havasu
Grab a buddy or set off on your own into one of the deepest canyons in the world. Flip a coin to decide if you should hike along the rim or down into the canyon itself (just remember if you hike down you must hike up). Not feeling a hike? That's cool, you have the option to splurge on an unforgettable helicopter ride over the Grand Canyon. Then head onwards to Lake Havasu where you can dip a toe or dive right in to the crystal-clear waters of the Colorado River.
Activity: Opt to hike along the rim or down into the canyon. Experience breathtaking scenery with spectacular views. Bring lots of water, a hat and plenty of energy. Remember -- hiking down is optional, hiking back up is mandatory!
Transport: Stretch out, unwind, and check your messages aboard our private, wi-fi-equipped ride.
Activity: From spanning the Thames to crossing the Colorado River, check out the 1800s London Bridge shipped from England and rebuilt in Lake Havasu City, Arizona.
Activity: Release your inner "spring breaker" and let loose with your group at a spring break themed party at camp in Lake Havasu. Share some throwback stories of your younger party days, play some games, and laugh around the fire together as the milky way joins you in the night sky.
Accommodation: River Island State Park Campground (or similar)
Meal(s): Breakfast Lunch Dinner
Day 14: Lake Havasu/Los Angeles
Your visit to Joshua Tree National Park will be short and sweet but no less impactful. Trek amongst the boulders and famous Joshua trees and find the unexpected beauty and serenity of such a barren landscape. Don't forget to watch for celebrities as you pass by some iconic sites into California's most glamorous city. Now, it's time to say goodbye to your group of newfound friends. Be sure to sneak in some last-minute photos and hugs before you head on your way.
Transport: Includes stop and hike at Joshua Tree NP.
Activity: Hike the trails in Joshua Tree NP, get up close to the iconic trees, climb a rock outcrop and watch for desert wildlife.
Activity: Not ready to leave? Your CEO can help with any onward travel arrangements you require.
Meal(s): Breakfast Lunch
Please Note: This tour is only applicable for 18 to 30 year olds.
Meals Included
11 breakfasts, 7 lunches, 6 dinners
Transport
Air-conditioned private vehicle, plane, walking.
Inclusions
Your First Night Out Moment: Connect With New Friends Your Welcome Moment: Meet Your CEO and Group Your Foodie Moment: Chicago Deep Dish Pizza Dinner, Chicago Your Big Night Out Moment: Taste of Chicago , Chicago Your Discover Moment: Chicago Your Big Night Out Moment: Spring Break , Lake Havasu. Maid of the Mist tour. Yosemite NP Visit. Death Valley NP Visit. Grand Canyon NP Visit. Joshua Tree NP Visit. Sunset at the rim of the Grand Canyon. Chicago Walking Tour. Nashville Music City. Route 66 Visit. London Bridge visit (Lake Havasu). Free time in Detroit, Chicago, Louisville, Nashville, and Las Vegas. Internal flight. Self-inflating mattresses and dome tents while camping. All transport between destinations and to/from included activities.
Hotels (3 nts), hostels (3 nts, some multi-share with 4-6 people), participation camping (7 nts).
Question: How many suitcases can I take with me on my trip?
Each person is allowed one "check-in," and one "carry-on." Remember to take all valuables with you as "carry-on", because electronic equipment, cameras, laptops, jewelry, business documents and money are not covered by the airlines' liability, so always carry them aboard with you.
Question: Is Airfare Included in the Price?
Airfare from your point of origin to and from the trip is not included in the land price.
Similar Tours Other Travelers Liked
This was my 8th tour with this operator and I have a 9th scheduled. Obviously I am happy with this operator.
It was a great tour and are guides were very knowledgeable.
A Gadventures tour is a great affordable way to see the country and get the opportunity to meet and interact with the local people
It was a dream vacation.Thank you.
The G-Adventures travel guides were excellent
All 100% perfect, nothing to be done better
The G Adventures tour was fantastic.
Very satisfied with tour, enjoyed it very much.
I liked the variety of activities and the chance to opt out without undue pressure. I met some really fun people on this tour.
Everyone connected with the tour went above and beyond. The tour was more than I ever dreamt!
Our CEO Solofo for this trip is fantastic. He is patient and very nice. He went extra ways to help me and other members. I really enjoy this trip because of him! He is an excellent CEO. I definitely will recommend to other friends about him. Pls let him know that we really enjoy his introduction. He is also very informative and knowledgeable. In a word, he is excellent!
Great trip at a reasonable price.
Awesome trip in a great country. Our CEO was professional and fun!!!
G adventures offers hands down some of the best tour packages out there!
The Japan vacation was better than I expected!!!! It was an active "moving" trip, which I truly enjoyed. I've done "coach tours" where you sit on the bus and they take you -- this experience was "hands on" riding the buses, trains and running through the streets -- it was amazing !!!!! We got the full feel of Japan and the people. This trip is not for the weak or slow pace crowd - you drag your luggage through the streets, up and down stairs --- it was truly exciting and exhilarating. G adventures has a fan for life. The instructions and assistance was outstanding -- Great job - Steve (AffordableTours.com) was outstanding !
AffordableTours.com® does not itself offer, service or administer the Travel Packages, and the ultimate terms and conditions of any Travel Package made available via the Site Offerings (including the prices quoted in connection with same) will be determined by the applicable Third-Party Travel Service Provider. AffordableTours.com® does not represent or warrant that the Price Quotes are accurate, up-to-date or free of error, or that same will be honored by the applicable Third-Party Travel Service Providers. All Price Quotes, Travel Package availability, Travel Package details/itinerary and other Content are subject to change without notice. All travel details published by and through the Site Offerings should be confirmed directly with the applicable Third-Party Travel Service Provider prior to making any travel plans. Reliance on any information made available to you by and through the Site Offerings is solely at your own risk.
How It Works
Vacationing has never been easier or cheaper with the help of a dedicated travel consultant from AffordableTours.com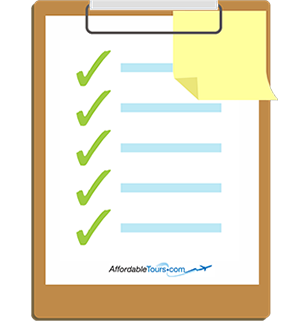 Find your perfect trip on our website and simply request a free quote. Need to speak to a live person? Call us 7 days a week at 1-800-935-2620. No robots here!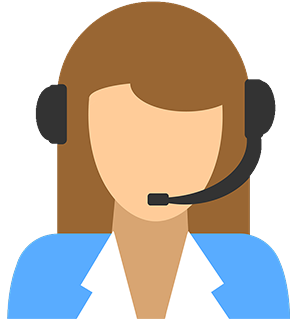 Your personal travel consultant will reach out and be your point of contact for your entire travel experience from start to finish. Did we mention you'll be working with an award winning team? Sweet!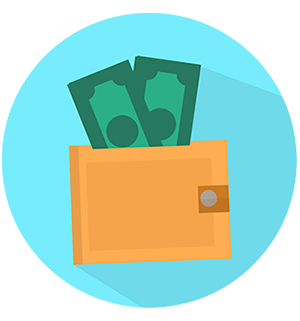 Because we're one of the largest sellers of travel, we're able to give you a discount on your vacation package. No one beats our prices!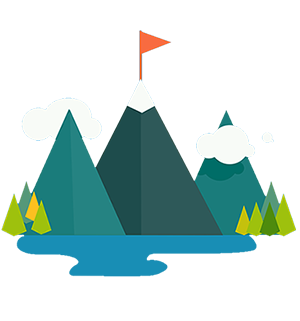 Knowing you got the best deal, all that's left is for you to pack your bags and enjoy your vacation!