Patagonia: Journey to the End of the World with Uruguay 2020
From Santiago to Montevideo
Why Pay Retail?
Call us for a quick quote!
LOW UNPUBLISHED PRICES ON GLOBUS TOURS
Why pay full price? Call us or click above for a quick quote and save money on Globus Tours.
Discount for Young Travelers!
Discount for Young Travelers!
Promotion Details
Young travelers ages 8-17 receive a 10% discount on the land only portion of their vacation, plus as always receive our AffordableTours.com extra savings. Child discount does not apply to all vacations, please contact your Travel Consultant for applicable tours.
Must Book By Thu, Dec 31, 2020
View Promotion Terms & Conditions ›
10% off Young Traveler discount based on the full land-only cost of the tour. Only applies to Globus and Cosmos; does not apply to Avalon Waterways, vacations including Oberammergau or Escapes Vacations by Globus. To receive the Young Traveler discount, the age of the traveler must qualify at start date of the vacation. Does not apply to custom groups. Discount is applicable to any accommodation. Additional restrictions may apply.
Big Savings For Small Groups
Big Savings For Small Groups
Promotion Details
Traveling with family and friends has always been rewarding, and now the rewards can really pile up. Small groups of 5, 6, or 7 can save 5% per person off the land-only portion of the vacation. And don't forget: in groups of 8 to 15, one person travels at half price; in a group of 16+, one person travels free. You'll also receive our additional AffordableTours.com everyday savings.
Must Book By Thu, Dec 31, 2020
View Promotion Terms & Conditions ›
Traveling party of 5, 6, or 7 must travel from same origination point and must be advised at the time of booking. Discount on the land-only portion of core tour, not including extra night accommodations, extensions, taxes/fees, tips, and supplements. Does not apply to Globus Escapes, Cosmos, Monograms, vacations including Oberammergau or Avalon Waterways. Not combinable with other group allowances. Travelers already traveling at a discount, such as children, do not count toward the party total. Offer reliant on space availability, and applies to new bookings only. Full cancellation penalties will apply. Does not apply to custom groups or Escapes by Globus. Additional restrictions may apply.
Triple Room Reduction
Triple Room Reduction
Promotion Details
Save when three people travel together and share accommodations, plus you'll also get our additional AffordableTours.com everyday savings.
Must Book By Thu, Dec 31, 2020
View Promotion Terms & Conditions ›
Reduction varies by vacation and may not available on all packages. Does not apply to custom groups or Escapes by Globus. Additional restrictions may apply.
Up to $500 Welcome Back Credit for Repeat Travelers
Up to $500 Welcome Back Credit for Repeat Travelers
Promotion Details
Each time you travel on a Globus family of brands vacation (Cosmos, Globus, Avalon or Monograms) from 2019 onward you can earn up to $250 per person ($500 per couple) Welcome Back Credit to use towards your next vacation, plus as always our AffordableTours.com additional savings. There will be some select exceptions to the credit, including Escapes by Globus, Oberammergau, Monograms City Get-a-ways, Private Touring and any heavily discounted programs like Avalon Suite Rewards. Please see the list below for your potential credit amount listed per person.
Spend $2499 or less and receive $100 credit
Spend $2500 - $3499 and receive $150 credit
Spend $3500 - $4499 and receive $200 credit
Spend $4500 & Over and receive $250 credit
Combinable with all applicable consumer promotions except those with any Globus family of brands special discount programs of the vacation price.
Must Book By Thu, Dec 31, 2020
View Promotion Terms & Conditions ›
The Welcome Back Credit will be awarded upon completion of Globus family of brands vacations from 2019 onward. Credit amount can only be applied to the land/cruise or cruise only portion of a new Globus family of brands vacation (excluding Escapes by Globus, 2020 Oberammergau, select Cosmos tours, Monograms City Getaways, and Custom/Charter vacations). Credit amount is per person and must be redeemed for a future vacation with a deposit within 2 years from date of credit issue. Bookings can be made by contacting your preferred travel agent. Passenger name or past invoice number is required to redeem the credit. Combinable with all applicable consumer promotions except those with any Globus family of brands special discount programs of the vacation price. Credit is not redeemable for cash, non-refundable deposit, airfare, transfers, travel insurance, prepaid gratuities, pre/post nights, or optional excursions and is non-transferrable. All federal, state and local laws and regulations apply. Valid for all participating Globus family of brands offices. Additional restrictions may apply.
Book With Flexibility
Peace of Mind
Complimentary "Peace of Mind" Travel Plan for 2021 trips
Change Destination / Vacation
Change to a different destination or vacation with the Globus Family of Brands.
Change Dates
Choose new departure dates if your plans change.
Great Service
Award-winning service, low prices, client satisfaction
Tour Itinerary
Explore the thrilling and unspoiled vastness of the Patagonia region on this journey to the end of the world. Starting in the lively capital city of Santiago, jump right into the fun of this tour by heading to Santa Rita Winery, where you'll learn about the wine-making process and taste, blend, and bottle your own wine to take home with you! On your tour of Santiago you'll be surprised at how a city of so many people can be so well kept and vibrant—a city packed with local parks, artwork at every turn, and European-style squares. On to Puerto Natales for a night before staying inside scenic Torres Del Paine National Park for two nights. Jagged peaks, glistening green waters, glaciers, and powerful falls set the stage. You're sure to glimpse some of the wildlife here, like guanacos, foxes, birds, and if you're lucky, the elusive puma. Cruise on Lago Grey to see famous glaciers and floating icebergs; visit the famous sites of Chile's largest natural reserve; and even trek through a rugged and unspoiled rainforest to see cascading waterfalls on these two days of unspeakable scenic beauty.A highlight of this tour is undoubtedly your visit to El Calafate, home to Perito Moreno Glacier, one of the largest in the world and still advancing! You'll have the chance to walk on catwalks overlooking the glacier and, with luck, you'll witness glacier pieces calving into the waters below. You also experience the massive Upsala Glacier by boat—a different experience that allows you to marvel at the color and sheer masses of these glaciers. Follow this with a visit to an estancia (ranch) on the shores of Lago Argentino for lunch and your choice of activities, such as a 4-wheel drive tour or trekking. From El Calafate, descend to Ushuaia, the end of the world! Cruise Beagle Channel, watching for albatross, sea lions, and skuas while you marvel at the sheer idea of standing at this point on the globe. You also visit Martillo Island for a chance to see Magellan penguins. In Tierra del Fuego, an expert Naturalist will lead you around the delicate ecosystems of this southernmost national park. Head north to Buenos Aires, where you will conclude your Patagonian journey with exciting new adventures like a wine tasting with a local sommelier in a Cava setting and a visit to famous Recoleta Cemetery. And no visit to Buenos Aires would be complete without a lesson in the sizzling, sensuous Tango!Add on a visit to South America's second-smallest nation, Uruguay. Take a ferry across the Rio de la Plata to the UNESCO World Heritage Sire of Colonia del Sacramento and visit one of the country's oldest European settlements. Continue to its colonial capital city, Montevideo, for two nights to explore this laidback city.
Day 1: ARRIVE IN SANTIAGO, CHILE.
Welcome to Chile, South America's longest and narrowest country, with more than 2,650 miles of beautiful Pacific coastline. Depart at 2 pm and enjoy a tour of [LF] SANTA RITA WINERY, founded in 1880 with the finest of French vine stocks. See the beautiful vineyards and learn about the wine-making process. You will get the chance to taste, design, blend, bottle, cork, and label your own wine during your visit. Wrap it up with a wine tasting and bring home the bottle that you created.
Day 2: SANTIAGO.
After breakfast, embark on a CITY TOUR with a Local Guide who will show you the highlights of this great city of colonial and contemporary contrasts. See the the famous Alameda, Santiago's colorful main avenue, San Francisco Church, and Santa Lucia Hill. After lunch at a local restaurant, visit LA VEGA CENTRAL MARKET to learn about typical food in Chile, including steaming pots of cazuela and humitas, similar to tamales! Top off your sightseeing with a terremoto drink at a local pub and a visit to Cerro San Cristobal for a stunning view of Santiago and the Andes. (B,L)
Day 3: SANTIAGO–PUNTA ARENAS–PUERTO NATALES.
Depart Santiago and fly to Punta Arenas on the Straight of Magellan, gateway to Chile's Patagonia. Head to Puerto Natales on a scenic drive through the Patagonian steppe passing rivers, forests, mountains, and ranches. Enjoy dinner at the hotel tonight. (B,L,D)
Day 4: PUERTO NATALES–TORRES DEL PAINE NATIONAL PARK.
Visit the legendary MILODÓN CAVE, where prehistoric fossils dating back 14,000 years ago, including those of a saber-toothed tiger and a gigantic sloth weighing over a ton, have been found. Venture into TORRES DEL PAINE, one of the most spectacularly scenic regions in the world. Spanning a massive area, it was named a UNESCO Biosphere Reserve in 1978. Cascading waterfalls, roaring creeks, shimmering lakes, and jagged mountains are just a part of what Paine offers. During your visits to see the famous sites, including Los Cuernos, Lago Pehoe, and Salto Grande, you are guaranteed to get a glimpse of some of the park's fauna, such as herds of guanacos, foxes, swans, and birds. Also stop at Lago Grey to see the imposing Grey Glacier, floating icebergs, and the beautiful views and rugged landscapes! Arrive at your hotel where you will be treated to an organic COCKTAIL DEMONSTRATION which includes a walk through the garden to pick the ingredients followed by a lesson to learn how to make popular drinks from the region. Dinner is at the hotel this evening. (B,L,D)
Day 5: TORRES DEL PAINE NATIONAL PARK.
Today, enjoy a full day exploring the park. See LOS CUERNOS, or "the horns," the iconic jagged granite peaks that loom over the windswept plains. Next, view the spectacular waterfall, SALTO GRANDE in the park's lake district. After lunch at the hotel, head to the LAGUNA AZUL where you have a good chance of seeing some of the park's wildlife, including guanacos and condors. End the day at CASCADA PAINE, a beautiful waterfall surrounded by rugged vistas. (B,L,D)
Day 6: TORRES DEL PAINE NATIONAL PARK–EL CALAFATE, ARGENTINA.
After breakfast, take an easy guided hike to LAGUNA INGES in search of an array of birds and other wildlife that can be found here. Next, depart for El Calafate, a lovely village on the southern shores of Lake Argentino. Originally a simple sheltering destination for wool traders, today El Calafate serves as the entry point for the UNESCO Natural Heritage Site of Los Glaciares National Park. (B,L)

Day 7: EL CALAFATE. GLACIER CRUISE & ESTANCIA VISIT.
Today, a CRUISE on Lago Argentino takes you up close for views of icebergs and UPSALA GLACIER, one of the longest in South America at over 35 miles long. Disembark at a historic ranch, ESTANCIA CRISTINA, on the shores of Lago Argentino. Whether you prefer a quiet day of touring and history or more adventurous activities, like trekking or exploring by 4-wheel-drive vehicle—the choice is yours during your ranch visit. (B,L)
Day 8: EL CALAFATE. EXCURSION TO PERITO MORENO GLACIER.
A must for all visitors to Argentina is a visit to PERITO MORENO GLACIER in LOS GLACIARES NATIONAL PARK. Forming part of the Patagonian Continental Ice Field, from which 13 glaciers descend on the Atlantic side to flow into the Viedma and Argentino Lakes, this glacier is one of the few in the world that is still advancing. During your walking tour along the catwalks, marvel at the breathtaking glacier views and with some luck, see the ice calve into the waters below. (B)
Day 9: EL CALAFATE–USHUAIA.
After breakfast, fly to Ushuaia, Argentina—the end of the world! You'll have the opportunity to see the Andes Mountains from a [LF] CRUISE along Beagle Channel. Bask in the feeling of being in the southernmost city in the world, and watch for sea lions, albatrosses, skuas, and other interesting Patagonian fauna. Arrive at MARTILLO ISLAND, where you have the chance to see a colony of Magellan penguins! (B)
Day 10: USHUAIA. TIERRA DEL FUEGO NATIONAL PARK EXCURSION.
Today, discover TIERRA DEL FUEGO NATIONAL PARK, the southernmost national park in the world. Hike around the park, escorted by an expert Naturalist. With stops at Bahia Lapataia, Lago Roca, and Bahia Ensenada, you'll gain a deeper appreciation for the delicate ecosystems here. (B,L)
Day 11: USHUAIA–BUENOS AIRES.
Fly to Buenos Aires today, the "Paris of South America" and capital of Argentina. Fabulous food, shopping, and architecture all converge here to create a distinctly Latin vibe. Tonight, enjoy a [LF] WINE TASTING led by a local sommelier at an exclusive Cava, where you will try some famous Argentine wines, followed by dinner in this intimate setting. (B,D)

Day 12: BUENOS AIRES.
Your guided sightseeing starts at Plaza de Mayo to see La Casa Rosada (the President's Pink House) and the METROPOLITAN CATHEDRAL, housing San Martin's Mausoleum. Drive past the ornate Teatro Colón opera house before reaching RECOLETA CEMETERY, burial site of Eva Perón. Next, in La Boca, a colorful district and site of the city's first port, take a short walking tour of this unique neighborhood, then continue to San Telmo, famous for its late-colonial buildings and a popular gathering spot for artists. Top off the evening at a famous TANGO CLUB, where instructors are ready to lead a [LF] TANGO LESSON, followed by a farewell dinner of Argentine steaks and other local specialties. End the night with a show featuring flawless performances of Latin America's most sensuous dance—the Tango! (B,D)
Day 13: BUENOS AIRES–COLONIA DEL SACRAMENTO, URUGUAY–MONTEVIDEO.
Today, board a high-speed catamaran bound for the UNESCO World Heritage Site of Colonia del Sacramento, Uruguay. In Colonia, meet your Local Guide, who will take you on a guided tour of this colonial city, founded by Portuguese settlers in 1680. After an included lunch, board a bus for Uruguay's capital city, Montevideo. (B,L)
Day 14: MONTEVIDEO.
On a city tour of Montevideo, drive along the Atlantic Coast to the city center, where you will visit Constitution Square, the cathedral, the colonial Town Hall, and Independence Square. Other areas visited include the Prado area, Batlle y Ordoñez Park, the residential area of Carrasco, and Plaza Virgilio. End your visit at the Port Market, deemed one of the best markets in South America, and enjoy lunch at one of the famous parrillas (barbecue restaurants) here. (B,L)
Day 15: MONTEVIDEO.
Your vacation ends after breakfast this morning. (B)
Participation in this tour requires guest's name exactly as it appears on his/her passport, D.O.B., gender, and nationality at the time of booking.
Sightseeing & Activities:
SANTIAGO
[LF] Visit Santa Rita Winery with a wine-making experience; Santiago sightseeing with a Local Guide; visit La Vega Central Market and a local pub
PUERTO NATALES
Visit Milódon Cave
TORRES DEL PAINE NATIONAL PARK
Stay inside the national park; Torres del Paine National Park sightseeing, view Lago Grey; see Los Cuernos, Salto Grande, Laguna Azul, Cascada Paine, and Laguna Inges; Organic cocktail demonstration
EL CALAFATE
Cruise Lago Argentino, see Upsala Glacier, and visit Estancia Cristina; visit Los Glaciares National Park and Perito Moreno Glacier
USHUAIA
[LF] Cruise the Beagle Channel to Martillo Island; visit Tierra del Fuego National Park
BUENOS AIRES
[LF] Private wine tasting with sommelier and dinner at a local restaurant; city sightseeing with a Local Guide; visit the Metropolitan Cathedral and Recoleta Cemetery; [LF] Tango lesson, dinner, and Tango show
URUGUAY
High-speed catamaran to Colonia del Sacramento in Uruguay; guided sightseeing of Colonia del Sacramento and Montevideo
Meals:
Breakfast daily, 9 lunches, 5 three-course dinners including a farewell dinner and Tango show in Buenos Aires
Hygiene and Safety Protocols for Globus Tours
Today's world has changed, but what remains certain is Globus' commitment to guest safety, comfort and peace-of-mind while traveling with us. To that end, Globus has established a worldwide Assurance program, with enhanced on-trip protocols and procedures, to ensure the health – and happiness – of guests throughout their travels with us.
It all starts with Globus' Global Health & Safety Team, dedicated to ensuring that cleanliness of all operations exceeds today's travel standards—from start to finish. The following areas address Globus' commitment to providing a safe and clean environment for guests.
A SAFE & WARM WELCOME
Globus will enact new tour check-in procedures and pre-trip health screenings to offer guests a safe start to their journey, including adherence to social distancing requirements.
BLENDING CULTURAL PROXIMITY WITH SOCIAL DISTANCE
Globus will ensure safe distances for guests throughout the journey, on coach and during excursions. This includes providing masks for guests use at any time where social proximity could be an issue as well as the possibility of reducing group sizes, if required. And wireless listening technology – including Globus' Go Beyond Devices in Europe – enables safe distances between guests and other travelers on excursions.
FOCUS ON GUEST AND TEAM MEMBER HEALTH
To ensure a healthy environment for team and guests, Globus will conduct regular temperature checks for both guests and team, and when necessary, masks will be worn by Globus' team members when with guests.
TOUCHING HEARTS, NOT HANDS
Traveling with Globus removes many of the "touch points" of travel, including luggage handling, check in/out, expedited entry into attractions and more. Globus are further reducing risk with hands-free service, meaning all self-services replaced by staff, including buffet meals replaced with table service. Globus will also ensure hand sanitizing is available throughout each trip, on coach and in hotels.
COMMITMENT TO CLEAN
As a part of Globus' commitment to clean, Globus is requiring enhanced cleaning procedures with hotel partners, on motorcoaches, vehicles and throughout every trip, including additional daily disinfecting procedures that go above-and-beyond already strict health and safety procedures.
PARTNERS IN DISCOVERY AND IN HEALTH
Globus has strict health and safety protocols, which have been in place for years, focused on ensuring all aspects of operation- from vehicles and equipment used on trip to excursions and hotel procedures. This process will continue with new, elevated health and safety checks, to maintain their promise that each touch-point on tours and cruises are considered in their commitment to guest and team member well-being.
Dates & Prices do not include air travel.
Participation in this vacation requires purchase of the following flights from Globus, not included in pricing: (1) roundtrip air from your U.S. gateway and intra-vacation air segments, starting at $1,368 (based on Miami, departure in February 2020); or (2) intra-vacation air segments only. Required intra-vacation air segments: Santiago/Punta Arenas; El Calafate/Ushuaia; Ushuaia/Buenos Aires. Air prices were effective on July 10, 2019 and their availability is limited. At the time you purchase your tour, air prices may be higher.

Gratuities for Tour Director, driver, and Local guides are available for pre-purchase on the base vacation. For vacations that include an extension to the base, pre-paid gratuities only include the base portion. Any additional gratuities would need to be paid on trip.

Prices are per person, based on double room occupancy.

Single Room Supplement:
$1,640

Triple room reduction per person:
$90

Extra Nights per person in Buenos Aires:
in single room $202; in twin room $107; in triple room $82

Extra nights per person in Montevideo:
Weekdays (Monday-Thursday): in single room $228; in twin room $126; in triple room $98
Weekdends (Friday-Sunday): in single room $194; in twin room $106; in triple room $90

2021 prices and itineraries are subject to change. Details will be available in July 2020.

Santiago: Hyatt Centric Las Condes Santiago
Located in the modern Las Condes neighborhood, Hyatt Centric Las Condes Santiago features an outdoor pool, rooftop bar, restaurant, fitness center, and complimentary Wi-Fi.
Address:
Enrique Foster 30, Las Condes
Santiago , Chile
Puerto Natales/Patagonia: Remota
The Remota Hotel was built in the wild landscape of the Patagonia plains, and offers an environmentally friendly hotel option. Amenities include a restaurant, bar, gift shop, Internet, and spa with indoor pool, sauna, and Jacuzzi. The hotel offers talks on local nature and culture, as well bonfires, music and movie nights.
Address:
Ruta 9 Norte, km 1.5, Huerto 279 Magallanes
Puerto Natales/Patagonia , Chile
Torres Del Paine/Patagonia: Hotel Las Torres
In the heart of Chilean Patagonia and mythical Torres del Paine National Park, this charmingly rustic hotel provides a comfortable home base from which to explore the park's towering mountains, turquoise lakes, glaciers, ice fields, and steppes.
Address:
Parque Torres Del Paine
Torres Del Paine , Chile
El Calafate: Kosten Aike
Kosten Aike Hotel in El Calafate is on the edge of the extensive and mysterious Patagonian plateau, on the foot of the imposing mountain range of the Andes and in front of the majestic National Park the Glaciers. Amenities include a restaurant, gym, spa, playroom, business center, room service, laundry, and recreated ancestral Tehuelche designs throughout the hotel by prominent Argentine artists.
Address:
Gobernador Moyano 1243
El Calafate , Argentina
Ushuaia: Cilene del Faro
Cilene del Faro looks out onto the Beagle Channel with the Andes mountains behind, protecting it from the strong Patagonian winds. This hotel offers top-notch style and elegance during your stay in this fascinating part of the world. Located close to Ushuaia's attractions and featuring soft and cozy rooms, you'll have all the comforts of home at your fingertips.
Address:
Yaganes 74
Ushuaia , Argentina
Buenos Aires: Hilton Buenos Aires
Exceptionally located in the riverside Puerto Madero district, Hilton Buenos Aires is within walking distance of the city's top attractions and best restaurants. Guests can enjoy Argentinian cuisine at the on-site restaurant, relax at the rooftop pool, get pampered at the spa, or unwind in one of the hotel's stylish guestrooms.
Address:
Macacha Guemes 351
Buenos Aires , Argentina
Montevideo: Sheraton Montevideo Hotel
Located in the fashionable residential area of Punta Carretas and overlooking the serene Río de la Plata, the Sheraton Montevideo is the ideal spot for your time in this fantastic city. With breathtaking views of the bay and the city from spacious guest rooms, you'll enjoy comfort and relaxation at every turn. Sheraton's signature plush beds, thoughtful amenities and simple modern furnishings surround you. You'll find a fitness center, pool, spa, and a sun deck for all your leisure needs, as well as a restaurant on site serving sophisticated international and innovative cuisine.
Address:
Calle Victor Solino 349
Montevideo , Uruguay
Question: How many suitcases can I take with me on my trip?
Each person is allowed one "check-in," and one "carry-on." Remember to take all valuables with you as "carry-on", because electronic equipment, cameras, laptops, jewelry, business documents and money are not covered by the airlines' liability, so always carry them aboard with you.
Question: Is Airfare Included in the Price?
Airfare from your point of origin to and from the trip is not included in the land price.
Similar Tours Other Travelers Liked
This trip has exceeded my expectations.
Every aspect of the trip was very smooth. Director provided excellent information on what was upcoming. Local guides were great in sharing personal stories tied in to what was being seen.
Amazing trip, and tour guide. Would recommend to others
Everything was terrific. Would do this again. G
I found Globus Tours (sold by Affordable Tours) to be a good mix of guided tours and free time. The extra excursions offered were excellent and well organized.
This was a first rate, professional tour company. We had an excellent experience.
The tour guide was very knowledgeable and professional. The drivers were above expectations. Rooms and meals were great. Would use Affordable Tours and Globus again.
Our tour guide Helen is excellent, she is very knowledgeable in history and explain things very clear. She is caring and did a very good job and made this trip memorable and the groups are easier going and made a great difference for this trip. Thank you for your services and certainly I will recommend my friends and I hope in near future l will make another trip with you and your company. Thank you.
Our tour director (Bob) and driver (Joe)) we're truly outstanding. The itinerary was great. Highly recommend.
My trip was fantastic, hotels, staff and guide your director was outstanding!!! Very happy with my trip, and will book another trip again we Affortable tours !
Fantastic trip. One of the best trips I ever took.
The tour operator are exceptional professional and friendly
Affordable tours is my agent of choice, in fact all my scheduled tour is book with affordable tours
AffordableTours.com® does not itself offer, service or administer the Travel Packages, and the ultimate terms and conditions of any Travel Package made available via the Site Offerings (including the prices quoted in connection with same) will be determined by the applicable Third-Party Travel Service Provider. AffordableTours.com® does not represent or warrant that the Price Quotes are accurate, up-to-date or free of error, or that same will be honored by the applicable Third-Party Travel Service Providers. All Price Quotes, Travel Package availability, Travel Package details/itinerary and other Content are subject to change without notice. All travel details published by and through the Site Offerings should be confirmed directly with the applicable Third-Party Travel Service Provider prior to making any travel plans. Reliance on any information made available to you by and through the Site Offerings is solely at your own risk.
How It Works
Vacationing has never been easier or cheaper with the help of a dedicated travel consultant from AffordableTours.com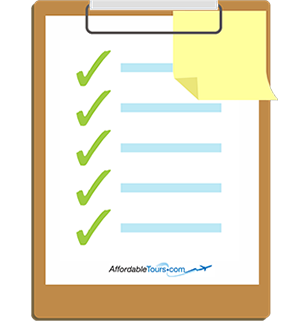 Find your perfect trip on our website and simply request a free quote. Need to speak to a live person? Call us 7 days a week at 1-800-935-2620. No robots here!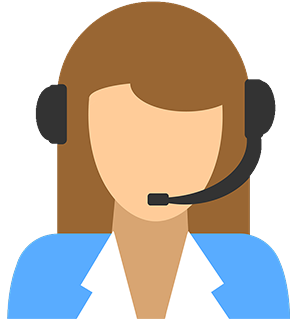 Your personal travel consultant will reach out and be your point of contact for your entire travel experience from start to finish. Did we mention you'll be working with an award winning team? Sweet!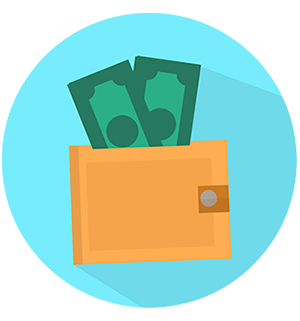 Because we're one of the largest sellers of travel, we're able to give you a discount on your vacation package. No one beats our prices!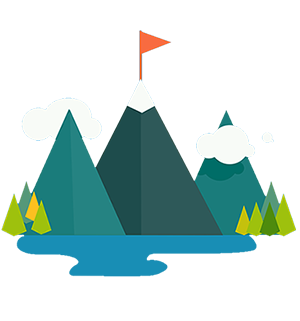 Knowing you got the best deal, all that's left is for you to pack your bags and enjoy your vacation!