Peru Splendors with Arequipa & Colca Canyon 2020

Why Pay Retail?
Call us for a quick quote!
LOW UNPUBLISHED PRICES ON GLOBUS TOURS
Why pay full price? Call us or click above for a quick quote and save money on Globus Tours.
Discount for Young Travelers!
Discount for Young Travelers!
Promotion Details
Young travelers ages 8-17 receive a 10% discount on the land only portion of their vacation, plus as always receive our AffordableTours.com extra savings. Child discount does not apply to all vacations, please contact your Travel Consultant for applicable tours.
Must Book By Thu, Dec 31, 2020
View Promotion Terms & Conditions ›
10% off Young Traveler discount based on the full land-only cost of the tour. Only applies to Globus and Cosmos; does not apply to Avalon Waterways, vacations including Oberammergau or Escapes Vacations by Globus. To receive the Young Traveler discount, the age of the traveler must qualify at start date of the vacation. Does not apply to custom groups. Discount is applicable to any accommodation. Additional restrictions may apply.
Big Savings For Small Groups
Big Savings For Small Groups
Promotion Details
Traveling with family and friends has always been rewarding, and now the rewards can really pile up. Small groups of 5, 6, or 7 can save 5% per person off the land-only portion of the vacation. And don't forget: in groups of 8 to 15, one person travels at half price; in a group of 16+, one person travels free. You'll also receive our additional AffordableTours.com everyday savings.
Must Book By Thu, Dec 31, 2020
View Promotion Terms & Conditions ›
Traveling party of 5, 6, or 7 must travel from same origination point and must be advised at the time of booking. Discount on the land-only portion of core tour, not including extra night accommodations, extensions, taxes/fees, tips, and supplements. Does not apply to Globus Escapes, Cosmos, Monograms, vacations including Oberammergau or Avalon Waterways. Not combinable with other group allowances. Travelers already traveling at a discount, such as children, do not count toward the party total. Offer reliant on space availability, and applies to new bookings only. Full cancellation penalties will apply. Does not apply to custom groups or Escapes by Globus. Additional restrictions may apply.
Save $2500 per couple on select 2021 Europe river cruises
Save $2500 per couple on select 2021 Europe river cruises
Promotion Details
Book a select 2021 Europe river cruise to receive $2500 off per couple ($1250 off per person) on the cruise/land or cruise only price. Plus receive our AffordableTours.com everyday savings.
Must Book By Mon, Nov 09, 2020
View Promotion Terms & Conditions ›
*Book a select 2021 Avalon Waterways Europe river cruise to receive $1250 off per person on the cruise/land or cruise only price. Booking must be made, under deposit and discount applied between November 19, 2019 and November 9, 2020 for travel at select times in 2021. Not applicable to custom tours. Discount will apply to individual members of groups adding a name and non-refundable per person deposit within the promo window. Not applicable on TBA space. Offer reliant on space availability at time of booking and may be withdrawn at any time. Offer combinable only with Welcome Back Credit. Applies to new 2021 bookings only and offer will not be applied to pre-existing bookings. Full cancellation penalties will apply. Additional restrictions may apply; see Travel Terms & Conditions for details. May be withdrawn at any time. Offer applies to participating GFOB offices only. PRMW0782
Triple Room Reduction
Triple Room Reduction
Promotion Details
Save when three people travel together and share accommodations, plus you'll also get our additional AffordableTours.com everyday savings.
Must Book By Thu, Dec 31, 2020
View Promotion Terms & Conditions ›
Reduction varies by vacation and may not available on all packages. Does not apply to custom groups or Escapes by Globus. Additional restrictions may apply.
Up to $500 Welcome Back Credit for Repeat Travelers
Up to $500 Welcome Back Credit for Repeat Travelers
Promotion Details
Each time you travel on a Globus family of brands vacation (Cosmos, Globus, Avalon or Monograms) from 2019 onward you can earn up to $250 per person ($500 per couple) Welcome Back Credit to use towards your next vacation, plus as always our AffordableTours.com additional savings. There will be some select exceptions to the credit, including Escapes by Globus, Oberammergau, Monograms City Get-a-ways, Private Touring and any heavily discounted programs like Avalon Suite Rewards. Please see the list below for your potential credit amount listed per person.
Spend $2499 or less and receive $100 credit
Spend $2500 - $3499 and receive $150 credit
Spend $3500 - $4499 and receive $200 credit
Spend $4500 & Over and receive $250 credit
Combinable with all applicable consumer promotions except those with any Globus family of brands special discount programs of the vacation price.
Must Book By Thu, Dec 31, 2020
View Promotion Terms & Conditions ›
The Welcome Back Credit will be awarded upon completion of Globus family of brands vacations from 2019 onward. Credit amount can only be applied to the land/cruise or cruise only portion of a new Globus family of brands vacation (excluding Escapes by Globus, 2020 Oberammergau, select Cosmos tours, Monograms City Getaways, and Custom/Charter vacations). Credit amount is per person and must be redeemed for a future vacation with a deposit within 2 years from date of credit issue. Bookings can be made by contacting your preferred travel agent. Passenger name or past invoice number is required to redeem the credit. Combinable with all applicable consumer promotions except those with any Globus family of brands special discount programs of the vacation price. Credit is not redeemable for cash, non-refundable deposit, airfare, transfers, travel insurance, prepaid gratuities, pre/post nights, or optional excursions and is non-transferrable. All federal, state and local laws and regulations apply. Valid for all participating Globus family of brands offices. Additional restrictions may apply.
Book With Flexibility
Peace of Mind
Complimentary "Peace of Mind" Travel Plan for 2021 trips
Change Destination / Vacation
Change to a different destination or vacation with the Globus Family of Brands.
Change Dates
Choose new departure dates if your plans change.
Great Service
Award-winning service, low prices, client satisfaction
Tour Itinerary
From its amazing archaeological treasures to its gastronomic delights and from its rich history to its melting pot of cultures, Peru offers visitors a wide array of attractions. On this tour you'll experience its highlights, finishing in Colca Canyon and Arequipa, a spectacular natural wonder in Peru! Start in Lima, a cosmopolitan city steeped in history with pre-Columbian ruins, Spanish colonial buildings, and remnants of colonial mansions. On your sightseeing tour you'll see many of its famous sights. High in the Andes Mountains, Cusco is the oldest continuously inhabited city in South America and is sure to please history buffs. Learn about the Incas' struggles with the invading Spaniards on your tour of Cusco and visit the Temple of Sacsayhuaman, built in the early 12th century, with some stones weighing more than 350 tons. Try to figure out how it was built so precisely without the help of modern machinery and technology! Of course, no vacation to Peru is complete without visiting Machu Picchu. Built around 1450 at the height of the Inca Empire, Machu Picchu is located in a gorgeous mountain setting above the Urubamba Valley. Stand in awe as you witness it—it is one of the most majestic images in all of South America!Not only will you visit the must-see sites, you'll also have an opportunity to learn about Peruvian life. Experience a Mother Earth Ceremony, performed by a local shaman. These ceremonies thanking Mother Earth and asking for good health and safe travels have been practiced in Peru since before the arrival of the Incas. You'll also stop at a Peruvian food market and visit a home to meet some of the locals and experience their way of life. Conclude your vacation by heading south to Arequipa and Colca Canyon, one of the deepest canyons in the world. Colca Canyon is an outdoor escape where you can take a day trek to see some of the most impressive views in Peru, mingle with locals in the villages, or maybe spot majestic condors overhead. Known as the "White City," Arequipa is a picturesque location with its sillar volcanic stone buildings and Mount Misti as a backdrop. It's a unique finish to a uniquely Peruvian discovery!
Day 1

ARRIVE IN LIMA, PERU.

Arrive in Lima, where you will be met by your Tour Director.

Day 2

LIMA.

This afternoon, your Local Guide focuses on the city's colonial heritage during a WALKING TOUR. Start at the Plaza de Armas to see the Government Palace and the cathedral. From here, stroll to the venerable SAN FRANCISCO MONASTERY with its splendid 17th-century cloister murals. For a special treat, stop at a [LF] LOCAL PERUVIAN FOOD MARKET to get a real taste of life for the local people. This evening, enjoy a welcome dinner at one of Lima's Peruvian restaurants with your fellow traveling companions. (B,D)
Meals: Breakfast, Dinner

Day 3

LIMA–CUSCO–SACRED VALLEY.

Fly to Cusco, the impressive Andean city that was once the capital of the Inca Empire. Head into the Sacred Valley of the Incas, where you will have lunch and experience an [LF] El Pago a la Tierra, or MOTHER EARTH CEREMONY, performed by a local shaman. These ceremonies, thanking Mother Earth and asking for good health and safe travels, have been practiced in Peru since before the arrival of the Incas. Next, stop at AWANAKANCHA to meet local families who preserve the ancient technique of Pre-Columbian weaving using South American camelid fibers. Here is your chance to get up close to the various camelids, including alpaca, llama, guanaco, and vicuña, indigenous to the region. Continue to PISAC, an old mountain village, where you will have free time to shop its famous market for local wares such as alpaca sweaters and blankets, jewelry, or hand-painted ornamental dishes and vases. Stay in the Sacred Valley tonight, and enjoy a special dinner at the hotel. (B,L,D)
Meals: Breakfast, Lunch, Dinner

Day 4

SACRED VALLEY–MACHU PICCHU.

This morning, visit the Inca Fortress of OLLANTAYTAMBO, followed by the opportunity to visit a [LF] HOME, meet some of the locals, and experience their way of life. Next, board the Vistadome TRAIN for a short journey through the lush Urubamba Valley. Then, transfer to a motorcoach for the ascent to legendary MACHU PICCHU, the "Lost City of the Incas," high above the steep valley overlaid with dense tropical jungle. Your Local Guide will bring you closer to the lives and mysteries still hidden in these amazing structures built by the Pre-Columbian masters of this sacred land. Tonight, stay at a nearby hotel. (B,D)
Meals: Breakfast, Dinner

Day 5

MACHU PICCHU–CUSCO.

Your entrance to MACHU PICCHU is included for a second day. Enjoy the tranquility of the morning, with free time to wander the ruins at your own pace and experience the magic that is Machu Picchu. After lunch, return to the Sacred Valley by TRAIN TRIP and continue on to Cusco. (B,L)
Meals: Breakfast, Lunch

Day 6

CUSCO.

This morning, learn more about the Incas and their struggle against invading Spaniards on your Cusco CITY TOUR, with visits to the imposing CATHEDRAL and the SANTO DOMINGO MONASTERY. A [LF] special treat is in store for you when you are greeted by a group of Andean musicians dressed in colorful Inca textiles. They will escort you on a PASACALLE (Andean Parade) through Cusco while playing traditional music and performing ancient dances—an experience you won't soon forget! Also visit the semi-circular KENKO AMPHITHEATER with its stone altars and labyrinth of passages, and the TEMPLE OF SACSAYHUAMAN, perched on a hillside overlooking Cusco. It remains unfathomable how and when this fortress of gigantic stones—with some blocks weighing more than 350 tons—was built. The remainder of your day is free to explore at your leisure. Tonight, enjoy a special farewell dinner at a local restaurant. (B,D)
Meals: Breakfast, Dinner

Day 7

CUSCO–AREQUIPA.

Fly to Arequipa, known as the "White City," as its buildings are made of sillar, a white volcanic rock found throughout the area. Upon arrival, a city TOUR of Arequipa shows off the Plaza de Armas, the cathedral, and the Jesuit CHURCH, considered the best example of the mestizo baroque style. (B)
Meals: Breakfast

Day 8

AREQUIPA–COLCA CANYON.

Drive across Pampa Cañahuas within Aguada Blanca National Reserve, the habitat of vicuñas and a variety of birds. Admire beautiful Pre-Columbian terraces still being cultivated by native Collaguas. After lunch, arrive in COLCA CANYON, an impressive geological formation carved out by the river. More than twice as deep as the Grand Canyon, Colca Canyon is one of the deepest in the world. Observe the spectacular terracing, considered among the most extensive in southern Peru. These terraces, which allow cultivation and meticulously controlled irrigation of the steep slopes of the canyon, were built by natives between the 9th and 14th centuries. (B,L)
Meals: Breakfast, Lunch

Day 9

COLCA CANYON.

This morning, visit CONDORS' CROSS, an observation point where you have the possibility of observing the flight of the condor in its native habitat. From here, also enjoy the impressive Colca Canyon panorama. Next, visit the town of Yanque before returning to your hotel. (B,L)
Meals: Breakfast, Lunch

Day 10

COLCA CANYON–AREQUIPA–LIMA.

Return to Arequipa and transfer to the airport for your return flight to Lima. (B,L)
Meals: Breakfast, Lunch

Day 11

LIMA.

Your tour ends with breakfast this morning. (B)
Meals: Breakfast
Participation in this tour requires guest's name exactly as it appears on his/her passport, D.O.B., gender, and nationality at the time of booking.
Maximum elevation on tour: 13,000 feet.
Sightseeing & Activities:

LIMA
Sightseeing with a Local Guide; visit San Francisco Monastery; visit a [LF] local Peruvian food market; welcome dinner at a local Peruvian restaurant

SACRED VALLEY
[LF] Mother Earth Ceremony with a shaman; visit Awanakancha and Pisac; visit Ollantaytambo and [LF] a local home for a glimpse into rural Peruvian life

MACHU PICCHU
Take the Vistadome train through the Urubamba Valley; sightseeing with a Local Guide and a second entrance to the ruins on your second day in Machu Picchu

CUSCO
Sightseeing with a Local Guide; [LF] participate in a celebratory pasacalle (Andean parade); visit the cathedral, Santo Domingo Monastery, Kenko, and the Temple of Sacsayhuaman; farewell dinner

AREQUIPA & COLCA CANYON
Guided sightseeing of Arequipa & Colca Canyon
Meals:
Breakfast daily, 5 lunches, 4 three-course dinners including a welcome dinner in Lima and a farewell dinner in Cusco

Hygiene and Safety Protocols for Globus Tours
Today's world has changed, but what remains certain is Globus' commitment to guest safety, comfort and peace-of-mind while traveling with us. To that end, Globus has established a worldwide Assurance program, with enhanced on-trip protocols and procedures, to ensure the health – and happiness – of guests throughout their travels with us.
It all starts with Globus' Global Health & Safety Team, dedicated to ensuring that cleanliness of all operations exceeds today's travel standards—from start to finish. The following areas address Globus' commitment to providing a safe and clean environment for guests.
A SAFE & WARM WELCOME
Globus will enact new tour check-in procedures and pre-trip health screenings to offer guests a safe start to their journey, including adherence to social distancing requirements.
BLENDING CULTURAL PROXIMITY WITH SOCIAL DISTANCE
Globus will ensure safe distances for guests throughout the journey, on coach and during excursions. This includes providing masks for guests use at any time where social proximity could be an issue as well as the possibility of reducing group sizes, if required. And wireless listening technology – including Globus' Go Beyond Devices in Europe – enables safe distances between guests and other travelers on excursions.
FOCUS ON GUEST AND TEAM MEMBER HEALTH
To ensure a healthy environment for team and guests, Globus will conduct regular temperature checks for both guests and team, and when necessary, masks will be worn by Globus' team members when with guests.
TOUCHING HEARTS, NOT HANDS
Traveling with Globus removes many of the "touch points" of travel, including luggage handling, check in/out, expedited entry into attractions and more. Globus are further reducing risk with hands-free service, meaning all self-services replaced by staff, including buffet meals replaced with table service. Globus will also ensure hand sanitizing is available throughout each trip, on coach and in hotels.
COMMITMENT TO CLEAN
As a part of Globus' commitment to clean, Globus is requiring enhanced cleaning procedures with hotel partners, on motorcoaches, vehicles and throughout every trip, including additional daily disinfecting procedures that go above-and-beyond already strict health and safety procedures.
PARTNERS IN DISCOVERY AND IN HEALTH
Globus has strict health and safety protocols, which have been in place for years, focused on ensuring all aspects of operation- from vehicles and equipment used on trip to excursions and hotel procedures. This process will continue with new, elevated health and safety checks, to maintain their promise that each touch-point on tours and cruises are considered in their commitment to guest and team member well-being.
Dates & Prices do not include air travel.
Participation in this vacation requires purchase of the following flights from Globus, not included in pricing: (1) roundtrip air from your U.S. gateway and intra-vacation air segments, starting at $1,457 (based on Miami, departure in January, 2020) or (2) intra-vacation air segments only. Required intra-vacation air segments: Lima/Cusco; Cusco/Arequipa; Arequipa/Lima. Air prices were effective on July 10, 2019 and their availability is limited. At the time you purchase your tour, air prices may be higher.

Gratuities for Tour Director, driver, and Local guides are available for pre-purchase on the base vacation. For vacations that include an extension to the base, pre-paid gratuities only include the base portion. Any additional gratuities would need to be paid on trip.

Prices are per person, based on double room occupancy.

Single Room Supplement:
$700

Triple Room Reduction per person:
$15

Extra Nights per person in Lima:
in single room $132; in twin room $76; in triple room $70

2021 prices and itineraries are subject to change. Details will be available in July 2020.
Lima: Casa Andina Select Miraflores
This hotel welcomes you to Lima in comfort and style. It is located in the center of Lima's bustling district of Miraflores, within walking distance of shops, restaurants, bars, and other Lima attractions. The excellent Casa Andina Select Miraflores exudes sophistication and comfort, focusing on personalized service and great amenities.
Address:
Calle Schell 452
Lima , Peru
Sacred Valley: Sonesta Posadas del Inca - Sacred Valley - Yucay
Bursting with character, the Sonesta Posadas del Inca hotel is the leader in boutique hotels in the Sacred Valley. Featuring a rustic ambiance with modern comforts, dynamite local cuisine, and friendly service, it makes for a memorable stay in one of the most remarkable places in the world. The colonial-style former monastery is surrounded by views of the Andes and beautiful gardens - a leisurely and soothing escape.
Address:
Plaza Manco 11 De Yucay 123
Sacred Valley , Peru
Machu Picchu: El Mapi by Inkaterra
Smart and contemporary are the defining elements of this hotel, amidst the commercial village of Machu Picchu Pueblo. The hotel welcomes a wide range of guests expecting an uncomplicated visit. Hotel amenities include a restaurant, bar, hot-water pond, gift shop, Internet, and laundry service.
Address:
Av Pachacutec 109
Machu Picchu , Peru
Cusco: Sonesta Hotel Cusco
The Sonesta Hotel Cusco features a modern contemporary décor and a fine dining restaurant serving classic Peruvian cuisine. It is within blocks of a handicraft market, Plaza de Armas, shops, and restaurants.
Address:
Av. El Sol 954
Cusco CUS, Peru
Arequipa: Casa Andina Premium Arequipa
Restored to its original grandeur, this storied sillar (white volcanic stone) colonial mansion is one of the finest hotels in Arequipa's historic center - and is as much living museum as it is hotel. Amenities include a restaurant, bar, complimentary high-speed Internet, gift shop, and laundry service.
Address:
Calle Ugarte 403
Arequipa , Peru
Colca Canyon: Colca Lodge
The Colca Canyon Lodge affords you the opportunity to enjoy a marvelous natural environment which includes thermal water springs. Built completely of stone, mud bricks, and thatch roofs, the hotel is situated in the heart of the valley, next to the Colca River and in the midst of ancestral farming terraces. Amenities include a living room with fireplace, bar, game room, spa, Jacuzzi, and thermal hot springs.
Address:
Fundo Puyé s/n - Yanque -Arequipa
Colca Canyon ARE, Peru
Question: a few years ago when we went to the top of Pikes Peak, I experienced bad dizziness at the top. Would that happen in Cusco?
Cusco is at an altitude of 11,000. You should consult your doctor before traveling.
Question: How many suitcases can I take with me on my trip?
Each person is allowed one "check-in," and one "carry-on." Remember to take all valuables with you as "carry-on", because electronic equipment, cameras, laptops, jewelry, business documents and money are not covered by the airlines' liability, so always carry them aboard with you.
Question: Is Airfare Included in the Price?
Airfare from your point of origin to and from the trip is not included in the land price.
Similar Tours Other Travelers Liked
Globus did a great job with the tour. However in the future I would recommend a little gap in the intensity of the days activities and the one nights in several hotels. This posed to be quite exhausting. Overall they did a great job and delivered on what was promised Thank you .
We had a fabulous tour director, Adrian. Macedo. I could not have hoped for anyone more meticulous with detail and organization
Excellent Trip. Tour Director, Adrien, was great.
Globus/Monograms delivered as expected. The pre and post parts were managed by Monograms. and we were met at every change of locations by an escort. However there were some hiccups not within the control of Affordable tours. On arrival in Lima at 9:30 pm, I was advised that the location of the Amazon lodge had been changed. It was because of civil unrest at the original location and the change was justified. However, they had to know 2 to 3 days in advance, and did not notify me. The new arrangements were great but could not have been made in the one day while I was traveling. Upon return to Lima for the main tour, the guide for the main portion did not know of the Amazon change.--- Also, when I arrived in Quito I was given incomplete and inaccurate written information on the Galapagos portion. I was met at the Galapagos Airport by Kline Tour representatives of the ship, none had a Globus sign as advised. No information on the flight from the islands to Guayquil was provided, the ship had to call others to find what our flight was. The paperwork given to me in Quito listed a different hotel in Guayguil than the one on the original schedule, but that was incorrect, we were taken to the Hilton as scheduled. My cabin on the ship was unpleasant. It was designed as a single, but had two twin beds which left six inches between the bed and the hull of the ship opn one side and mothering on the other. I had to crawl on the bed from the foot. There was no place to store my large suitcase. So, left it out on the second bed, which was against a wall on one side and the 2nd bed (that I slept in on) the other side. The ships phone was on the porthole ledge, no table or chair in the cable. It also was on the lowest deck for passengers. Below me was a two deck space for the ships engines, They were so loud as to limit use of the TV. The next cabin size was a junior suite that was much better and if given the choice, I would have paid extra for the upgrade. Hotels in both countries DO NOT HAVE HEAT, only AC. Take warm sleeping clothes. Two hotels provide small electric heaters (shaped like radiators), The Hilton Guayguil suggested I turn of the fan for the room AC and open the Window. That worked!! I am out of room to add more. But, Good Trip!!
Fantastic experience of not only place/geography, but of people/culture. Peru Splendor was quite physical in terms of activity..walking & climbing.... we loved it. Our tour director and his associates were professional, helpful and kind. They really were very informative and they really cared for our concerns.
It was a wonderful well planned trip.
The only thing I did not like was spending a night and day tour in Lima. It would have been better to go directly to Cusco.
Had a very wonderful trip. Liked the smaller group of 26. Scenery was fabulous. Love Globus. This is our 3rd trip with them. This was the most strenuous, but I did expect that.
Peruvian food was delicious! Hotel rooms were also good. The way the trip is planned (short stop in highest elevation of Cusco, then lower elevations before back to Cusco for 2 nights) helped us all adjust to the altitude. Though it was still tough climbing up steps! Drink lots and lots of water. All our guides spoke good English and got us where we needed to go.
AffordableTours.com® does not itself offer, service or administer the Travel Packages, and the ultimate terms and conditions of any Travel Package made available via the Site Offerings (including the prices quoted in connection with same) will be determined by the applicable Third-Party Travel Service Provider. AffordableTours.com® does not represent or warrant that the Price Quotes are accurate, up-to-date or free of error, or that same will be honored by the applicable Third-Party Travel Service Providers. All Price Quotes, Travel Package availability, Travel Package details/itinerary and other Content are subject to change without notice. All travel details published by and through the Site Offerings should be confirmed directly with the applicable Third-Party Travel Service Provider prior to making any travel plans. Reliance on any information made available to you by and through the Site Offerings is solely at your own risk.
How It Works
Vacationing has never been easier or cheaper with the help of a dedicated travel consultant from AffordableTours.com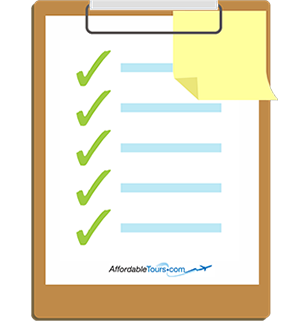 Find your perfect trip on our website and simply request a free quote. Need to speak to a live person? Call us 7 days a week at 1-800-935-2620. No robots here!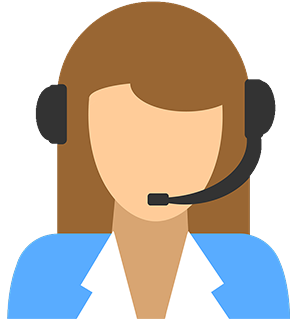 Your personal travel consultant will reach out and be your point of contact for your entire travel experience from start to finish. Did we mention you'll be working with an award winning team? Sweet!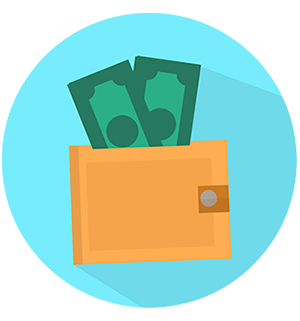 Because we're one of the largest sellers of travel, we're able to give you a discount on your vacation package. No one beats our prices!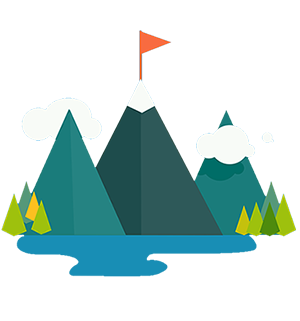 Knowing you got the best deal, all that's left is for you to pack your bags and enjoy your vacation!