Why Pay Retail?
Call us for a quick quote!
LOW UNPUBLISHED PRICES ON COSTSAVER TOURS
Why pay full price? Call us or click above for a quick quote and save money on Costsaver Tours.
5% Savings on Group Vacations!
5% Savings on Group Vacations!
Promotion Details
Travel together and save money. Family, friends, club members or colleagues, gather 9 to 15 people and earn a 5% discount. Plus as always receive our AffordableTours.com 10% extra savings!
Discount is combinable with Triple room and Young Traveler discounts.
Must Book By Tue, Dec 15, 2020
View Promotion Terms & Conditions ›
Not applicable to Hidden Journeys, Israel, vacations with trains, Greek Island Hopper, Solo Traveler Discount and extra nights' accommodations. Discount limited to one group per coach.
Second Trip Discount - Save up to 2.5% When You Book Two Trips
Second Trip Discount - Save up to 2.5% When You Book Two Trips
Promotion Details
Book two trips - both seven days or longer - and save up to 2.5% on the land-only portion of your shortest vacation, plus receive our AffordableTours.com 10% extra savings!
Must Book By Wed, Jan 15, 2020
View Promotion Terms & Conditions ›
Please note that vacations must be booked at the same time. The discount is per person only and does not apply to City Breaks, extra nights' accommodation, extensions and airfares, taxes and fees, and airport transfers. Europe – excludes all Eastern Mediterranean vacations except the Greek Island Hopper. Additional restrictions may apply.
Up to 10% Off for Young Travelers
Up to 10% Off for Young Travelers
Promotion Details
If you're travelling with a child between the age of five and 17, we'll give you a discount of up to 10% on the land-only portion of their vacation. Plus always receive our AffordableTours.com 10% extra savings.
Must Book By Thu, Dec 31, 2020
View Promotion Terms & Conditions ›
Young travelers must be under the age of 18 years on the date of departure, and must be accompanied by an adult (limit of one Young Traveler Discount per room). Discounts may vary and may not be available on all vacations. Additional restrictions may apply.
Book With Flexibility
Peace of Mind
Complimentary "Peace of Mind" Travel Plan. Change your travel plans until 30 days before your trip
Change Destination / Vacation
Change to a different destination or vacation with the Travcorp Family of Brands.
Change Dates
Choose new departure dates if your plans change.
Great Service
Award-winning service, low prices, client satisfaction
Tour Itinerary
Discover India's wealth of history, culture and colour as you visit some of India's most famous sights and watch tigers at Ranthambore.
Day 1

Arrive Delhi (3 Nights)

Welcome to India's colourful capital city, Delhi. At once peaceful and bustling, ancient and modern, Delhi is possibly unlike anywhere you've likely ever been before, and needs to be seen to be believed. Where else in the world can you find ancient relics of multiple bygone eras rubbing shoulders with gleaming new shopping malls, whilst hawkers, cows, rickshaw drivers and people all compete for space in the narrow lanes of Old Delhi! Arriving today you'll transfer to your hotel before meeting up with your Travel Director and fellow guests to learn the lay of the land. Briefing complete, you'll then be treated to your first taste of Indian cuisines over dinner with the group.Accommodation: The Suryaa New Delhi
Meals: Dinner

Day 2

Delhi Sightseeing

The winding streets, lively bazaars and delicious flavours of Old Delhi await you this morning as you head out for a city sightseeing tour. Embrace the hustle and bustle as you experience this real slice of India, then listen out for a collective sigh as you catch your first look at the imposing Red Fort, built by Emperor Shah Jahan during his Mughal reign and serving as the residence of emperors for 200 years. From here we'll visit the magnificent red sandstone carved Jama Mosque, another pocket of calm and Delhi's largest mosque. Take your time exploring here before hopping on a cycle rickshaw that will weave you through the lanes of Old Delhi before heading on to New Delhi to experience a different side of the city. Drive past grand government buildings and India Gate before finishing up at Humayun's Tomb, another relic of the Mughal reign. Rich in memories after a busy day, this evening if then yours to enjoy as you please.
Meals: Breakfast

Day 3

Delhi Free Day

Today gives you the chance to unearth Delhi at your own pace, indulging your own unique cultural curiosities. Foodies, you'll likely be keen to join our food tour of Old Delhi, where you'll get to wander through the maze of the old spice market, feeling the heat of a thousand chillies tickling your nose as you taste exotic pickles and sample edible silver. Enjoying lunch with a local family at their haveli, you'll then visit the UNESCO World Heritage listed Qutub Minar. Keen to dive deeper into Delhi's rich history? Why not choose our optional trip to Nizamuddin, a former 14th century village that developed around the shrine of a Sufi saint. Known for its narrow lanes, tombs, cuisine and spiritual music, you'll learn more about the area with the help of a local guide from the Hope Project, visiting the stepwell and tomb of 'India's Shakespeare' Mirza Ghalib.
Meals: Breakfast

Day 4

Delhi - Jaipur (2 Nights)

Leaving Delhi behind this morning you'll venture on the state of maharajas, kings and opulence, Rajasthan. One of India's wealthiest regions and arguably one of its most beautiful, Rajasthan is a firm favourite amongst visitors for its rich culture, glorious cities and shopping opportunities. Keep your eyes peeled on your way into the 'pink city', Jaipur, as you watch daily life unfolding before your very eyes. Settle in to your hotel, then relax or perhaps head out to discover the capital of Rajasthan for yourself. High up on your agenda should be a visit to the City Palace. Nestled in the heart of the Old City, this ornate complex of courtyards, gardens and buildings blends Rajasthani and Mughal architecture, the crowning glory of which are the four ornately painted doors of the Pitam Niwas Chowk, which represent the four seasons. Keen to get your hands-on Jaipur's famous gems, textiles and handicrafts? The bustling Old City chowks are literally bursting at the seams with goodies.Accommodation: Clarks Amer
Meals: Breakfast

Day 5

Jaipur Sightseeing

Early risers will have the chance to witness a morning ritual of the Hindu community today, with an optional visit to one of the country's most important Krishna temples to watch as worshippers offer their prayers to Lord Krishna. Back at the hotel you'll then tuck into breakfast before heading out to visit the UNESCO World Heritage listed Amber Fort with the group. Set atop a hill and once the residence of Rajput rulers, this extensive palace of glistening white marble and yellow and pink sandstone is a real gem of Rajasthan. From here you'll then make a stop at the icon of Jaipur, the Hawa Mahal. Known as the Palace of Winds, this distinctive 5 storied building of glorious latticed windows was built as a way of allowing the ladies of the royal household to watch the comings and goings of the city below. With the rest of the day then free, perhaps opt to join our heritage walking tour for a deeper insight into the culture and community of the Old City. Visit flower markets, silver bazaars and jewellery makers, and sample some of the delicious street food offerings sold on every spare inch of street space.
Meals: Breakfast, Dinner

Day 6

Jaipur - Ranthambore (2 Nights)

There will only be one question on everyone's lips this morning as you leave Jaipur behind and head to Ranthambore National Park - will you spot the mighty Bengal Tiger? Claiming 1334 square kilometres of wild jungle, Ranthambore is the best place in Rajasthan for tiger spotting, especially as tiger numbers are now on the rise. Formerly a maharaja hunting ground, there are now around 67 tigers roaming the park, although sightings are not always guaranteed. After settling in to your hotel you'll head out on your first game drive in the hopes of spotting these beautiful beasts. Travelling through the park with a local ranger, you'll also have the opportunity of spotting wild boar, sloth bears, hyenas, leopards, monkeys, deer and around 300 species of bird. Whether you spot a tiger or not, be sure to enjoy this truly magical experience before heading back to your hotel for dinner.Accommodation: Ranthambore Heritage Haveli
Meals: Breakfast, Lunch, Dinner

Day 7

Ranthambore Sightseeing

It will be an early start this morning as you head back into the park for your second game drive. Sunrise is arguably the best time of the day for tiger spotting, so be sure to keep your eyes peeled. Heading back to the hotel for breakfast you'll then have time to relax and soak up a few rays by the hotel pool before venturing back into the wilderness for your third and final game drive. Alongside the wildlife, the park also offers a wealth of history, most notable in the 10th Century Ranthambore Fort that's nestled right in the centre of the park, plus ancient forts, mosques and hunting pavilions that all add to the mystery of this gorgeous land. Dinner tonight will be at your hotel.
Meals: Breakfast, Lunch, Dinner

Day 8

Ranthambore - Agra (1 Night)

From tigers to the Taj, today's journey will bring you one step closer to the undisputed icon of India. Heading out of Ranthambore this morning you'll stop for lunch at the royal city of Bharathpur, known for its abundance of forts, palaces and lush parks. Arriving into Agra and after settling in to your hotel, your afternoon is free to delve into this bustling city. Perhaps choose to join our optional visit to the UNESCO listed Agra Fort. Another fine example of Mughal craftsmanship, the vivid red sandstone fort dates back to 1565 and comes complete with fairy tale palaces, beautiful gardens and views of the magnificent Taj Mahal in the distance. If city exploring is more your thing, take a wander around the busy chowks to sample delectable Indian sweets and shop for marble goods, head to a rooftop bar and soak up the scene. This evening and to see off those who are heading to Varanasi tomorrow in style, opt to join our farewell dinner for a feast of Indian delicacies.Accommodation: Clarks Shiraz
Meals: Breakfast, Lunch

Day 9

Agra - Delhi

Today's the day and what a way to near the end of your trip! Heading out at dawn you'll make your way to the Taj Mahal to enjoy one of the most memorable sunrises of your life. A thousand times more impressive in real life, watch as the rising sun paints the glistening white marble shades of pink and gold. Described by Rudyard Kipling as 'the embodiment of all things pure', the Taj was built by Shah Jahan in 1632 as a testament to lost love for his third wife Mumtaz Mahal, who died in child birth. Heading inside the mausoleum you can walk around the tombs of both Jahan and Mumtaz, whilst exploring the complex you'll discover the perfect symmetry of the building and perhaps snap a photograph on the 'Diana seat'. Feeling distinctly in awe you'll then head back to your hotel for breakfast and a morning of relaxation before making the final drive to Delhi this afternoon.Accommodation: Ibis New Delhi Aerocity
Meals: Breakfast

Day 10

Depart Delhi

With memories of glistening mausoleums, pretty pink cities and tiger tracks still fresh in your mind, your trip will come to an end today. Transferring to Delhi International Airport for your onward flight, we hope you're leaving with big smiles and hearts filled with kind Indian hospitality!
Meals: Breakfast
Sightseeing Highlights

Delhi Visit Jama Mosque, Humayun's Fort and see the Red Fort
Jaipur Visit the Amber Fort and view the Palace of Winds
Ranthambore Visit Ranthambore National Park
Agra Visit the Taj Mahal at sunrise
Dining Highlights

9 Breakfasts
3 Lunches
4 Dinners
First class travel Highlights

Audio Headsets Provided throughout your holiday to enhance your included sightseeing experiences
Luxury air-conditioned coach
Cherry-picked hotels, all tried and trusted
Variety of Optional Experiences
City orientation tours
An expert Travel Director and separate driver
All hotel service charges and tips, baggage handling fees and local taxes
Hygiene and Safety Protocols for Costsaver Tours
Costsaver has introduced these enhanced hygiene protocols – for you and team members.
Costsaver asks that you please take personal responsibility for your wellbeing. This begins with packing any personal protective equipment and sanitizers you require. Please adopt physical distancing and hygiene practises throughout your pre-trip travel arrangements and follow all health instruction whether physical signage, or requests from the professional staff once you are vacationing.
Expertly Trained Travel Directors
Travel Director training equips them with enhanced hygiene and physical distancing procedures. During your trip, they will operate with a duty of care and monitor the hygiene etiquette of the guests, reacting and advising as needed, to ensure high standards are maintained. Before you travel, Costsaver will also keep you well informed about new protocols required in these areas, and ask that you cooperate with and heed the advice and direction of Travel Directors while on your trip. The Travel Directors have preventative measures in place to try and ensure your well-being and in the event that any unexpected issues arise on trip, they will activate additional protocols.
Stringent On-the-Road Protocols
The customized luxury coaches are sanitised before the start of your trip and have always been kept to very high standards. Following the outbreak of COVID-19, Costsaver have taken additional measures to elevate hygiene and sanitary practices in accordance with guidance from the World Health Organisation (WHO) and as required, applicable government regulations. The Driver training provides them with the latest hygiene protocols. They will clean and disinfect all surfaces including handrails, door handles, tables, seats, air-conditioning filters and overhead lockers on a daily basis. All the guests are asked to follow hygiene practices recommended by the World Health Organisation including the thorough and regular washing of hands and sanitising when required. Hand sanitiser is freely available on board for your use throughout the day. Please bring your own washable face mask and gloves with you, and additional hand sanitiser to make you feel comfortable, as these will be required to be worn in public in some countries. Should an unexpected situation arise, additional face masks, rubber gloves, antiviral sprays and wipes will be available for guest distribution on all trips.
A Full Team of Support 24/7
It's not just your Travel Director and Driver who will be taking care of you. Behind the scenes, the operations and guest support teams are in contact with them and on call 24/7, so you can rest assured that you're in good hands.
Physical Distancing
Adapting to the right size groups, based on government distancing requirements, you can rest assured that you will travel with the comfort of your own personal space. Have peace of mind that all of the experiences, hotels and restaurants you'll enjoy on your trip have been vetted to ensure they adhere to physical distancing and hygiene guidelines.
Trusted Partners, Exceptional Standards
Costsaver is very selective in who they work with and choose to only use hotels, restaurants, ground handlers and venues that take the well-being of the guests as seriously as Costsaver does and agrees to meet expected guidelines and specifications. Costsaver only works with establishments that they are confident will consistently adhere to their high standards.
Always in the Know
As part of The Travel Corporation (TTC) , Costsaver is kept up to date with all government advisories and travel alerts on a daily basis and is continually in touch with all of the partners on the ground in each destination. Also, rest assured that during your trip, the teams work to ensure the supplier partners (hotels, restaurants, museums and other venues) are also applying the same standard to these new hygiene and distancing protocols, to the extent possible.
Question: How many suitcases can I take with me on my trip?
Each person is allowed one "check-in," and one "carry-on." Remember to take all valuables with you as "carry-on", because electronic equipment, cameras, laptops, jewelry, business documents and money are not covered by the airlines' liability, so always carry them aboard with you.
Question: Is Airfare Included in the Price?
Airfare from your point of origin to and from the trip is not included in the land price.
Similar Tours Other Travelers Liked
This was a great trip. It included things that I never would have chosen on my own that I really enjoyed. The tour director was great. I would use CostSaver again. Great value.
I will strongly refer your company to my friends and relatives
Steve our travel director is excellent! He went above & beyond to give us a trip of a Lifetime. Very well organized and had some fun activities while on the road to make our ride time less boring. Very professional and courteous but treat everyone like Family. Very knowledgeable about geography & history of the places we were visiting. Our driver Giuseppe has a top knotch driving skills and very professional and courteous. Keeping us all safe on the road as well as helping everybody while getting off the bus. And looking out for our luggage's safety. I would definitely recommend to my friends & Family and I will book a trip with Costsaver again.
Hotels were even better than expectrd. We saw do many and wonderful attractions.
The trip itinerary was very detailed. From the booking to the end of my trip I was totally satisfied. It was my second trip, but I think I will book my future trips again. The trip director and all local guides were very knowledgeable and had great sense of humor, never boring. The optional excursions were excellent.
If people would ask me if I got my money's worth, I would reply that I got much much more than my money's worth. My trip was beyond wonderful, beyond amazing, beyond breathtaking.... Trent Plaine gave great background history of every country we visited; he took us to places morning noon and night... if there were places on the way out of a country he'd have us visit them and stop for great views. He was knowledgeable on flavors, food... the road trip was fantabulous!
The trip was well organized,the director Annarika is excellent in all aspects .our driver Marco is excellent too.They are both highly recommended in the fields they chose.In my next travel I wish I will be with them again.
Another excellent trip from start to finish. I am looking forward to my next trip already!!
We had a great experience with this company on this tour and would recommend this trip to anyone.
This was my first Costsaver tour and it was amazing. Our consultant, Maureen and tour guide Rose were top notch, extremely knowledgeable, and true professionals. I will definitely use Costsaver again!
Novotel Hotel was disappointing.
The trip to Italy was beyond my expectations! Our tour guide Amedeus was knowledgeable, kind, intuitive and made sure each one of us felt like royalty!
Our tour director Gianmarco was enthusiastic, informative and engaging. If I could pick him as my personal tour director to with me as I travel the world I would. The locations and sites were awe inspiring, but Gianmarco made this a very memorable experience. One I will cherish for a long time.
This was my 6th trip with Costsaver/Trafalgar, and I look forward to my next.
AffordableTours.com® does not itself offer, service or administer the Travel Packages, and the ultimate terms and conditions of any Travel Package made available via the Site Offerings (including the prices quoted in connection with same) will be determined by the applicable Third-Party Travel Service Provider. AffordableTours.com® does not represent or warrant that the Price Quotes are accurate, up-to-date or free of error, or that same will be honored by the applicable Third-Party Travel Service Providers. All Price Quotes, Travel Package availability, Travel Package details/itinerary and other Content are subject to change without notice. All travel details published by and through the Site Offerings should be confirmed directly with the applicable Third-Party Travel Service Provider prior to making any travel plans. Reliance on any information made available to you by and through the Site Offerings is solely at your own risk.
How It Works
Vacationing has never been easier or cheaper with the help of a dedicated travel consultant from AffordableTours.com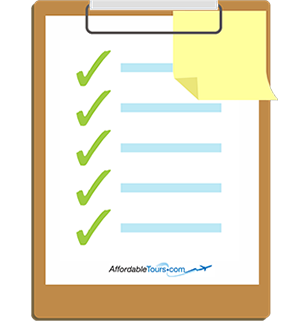 Find your perfect trip on our website and simply request a free quote. Need to speak to a live person? Call us 7 days a week at 1-800-935-2620. No robots here!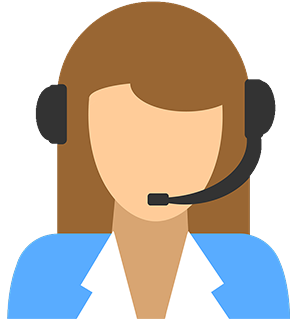 Your personal travel consultant will reach out and be your point of contact for your entire travel experience from start to finish. Did we mention you'll be working with an award winning team? Sweet!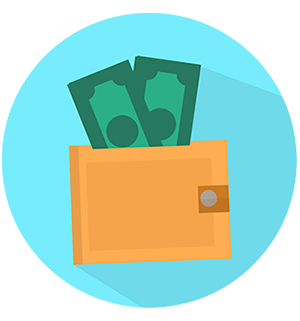 Because we're one of the largest sellers of travel, we're able to give you a discount on your vacation package. No one beats our prices!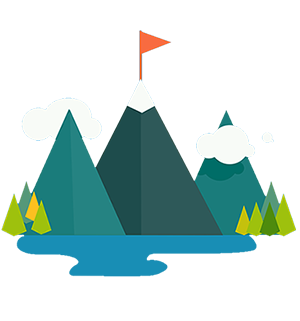 Knowing you got the best deal, all that's left is for you to pack your bags and enjoy your vacation!