Dates & Prices
Start Date
End Date
Offers
Brochure
Land Price
Our Price
Quote
May 20, 2021
Jun 06, 2021
Call Us

$2,542

Get Our Price
Get Quote
Jun 17, 2021
Jul 04, 2021
Call Us

$2,542

Get Our Price
Get Quote
Jul 15, 2021
Aug 01, 2021
Call Us

$2,542

Get Our Price
Get Quote
Aug 12, 2021
Aug 29, 2021
Call Us

$2,542

Get Our Price
Get Quote
Sep 09, 2021
Sep 26, 2021
Call Us

$2,542

Get Our Price
Get Quote
Call or submit a quote for award-winning value and service!
Tour Itinerary
Get a true taste of the Balkans on an epic adventure from the Pearl of the Danube, Budapest, down the Adriatic coast to the island of Corfu. On this 18-day journey, you'll travel to Belgrade for a taste of a European city on the up, learn about the war years in Sarajevo, stop by the famed Old Bridge of Mostar and discover the beachside gems of Budva and Dhermi Beach. Discover epicurean delights, political history of Albania's capital, lay beachside on the Albanian riviera and wind up sun-kissed on the beaches of a Greek island. There's battle zones, beaches, bunkers and bars all together, and by melding the past with the present, the historic with the euphoric, this is a trip that ticks all of the boxes.
Day 1: Budapest
Szia! Welcome to Budapest, Hungary's intoxicating capital on the banks of the Danube River. Things kick off with a welcome meeting this evening at 6 pm, after which it'd be rude not to grab your new friends and leader for dinner and a night walk along the Danube. With the buildings and bridges lit up in the evening, Budapest is a beautiful city to explore by night, and be sure you don't miss the city's trending ruin bars – bars found in formerly abandoned buildings that are filled with eclectic furniture, street art and young locals.
Day 2: Budapest
Join your leader on a short orientation walk this morning if you wish. Afterwards, you have a full free day to explore the city known as 'The Pearl of the Danube'. Split by the river into Buda and Pest, this city united under one name, Budapest, in 1873. It's a great city to explore by foot or from the water, or perhaps catch a funicular up to Buda castle for some seriously spectacular views of the skyline, dominated by the Hungarian parliament building. Continue exploring the cobblestones of the Castle District, or maybe hire a bicycle and head to Statue Park to see the communist monuments that were removed from the city after the Iron Curtain fell. Other highlights include the State Opera House and the Hungarian National Museum, and one unmissable activity is a long soak in the healing waters of one of Budapest's hot thermal baths – there's a reason it's called the City of Spas.
Day 3: Belgrade
Today, take the journey to Belgrade. Belgrade is one of the oldest cities in Europe, sitting at the intersection of the Sava and Danube rivers, and is an important hub between Eastern and Western Europe. As a result of this, you'll experience an energetic mix of progressive and conservative customs as you spend time exploring the city as you please. Perhaps begin with a wander around the city's wide streets and squares to the historic Kalemegdan Park. The park is home to Kelmegdan Fortress, which has kept watch over the Danube for centuries. You'll also get the chance to taste the traditional rakija (a fruit-flavoured brandy) with the locals. Ziveli! In the evening, perhaps head down to Skadarska Street, in the bohemian quarter of Skadarlija, to sample some authentic local food, soak up the lively atmosphere and witness an area where Orthodox churches coexist near grungy nightclubs.
Day 4: Belgrade
Ease into the day with an optional 90-minute cruise along the Danube River, passing the Kalemegdan Fortress, Pancevo Bridge and the artist suburb of Zemun. Make sure you visit the imposing Hram Svetog Save (St Sava Church) today as well. If markets are your jam, the Zeleni Venac food market will keep you occupied for hours, or perhaps take a stroll through the Nikola Tesla Museum to learn about the life and work of Serbia's greatest inventors. Otherwise, the 36-metre Gardos Tower is perfect for views and photos of the city and the Danube. In the afternoon, perhaps head to Ada Ciganlija beach on the Sava River, a popular river beach with the young city crowd. Take a swim or soak up the sun with a cocktail in hand, and if you happen to be visiting in the summer months then there is probably a variety of musical and cultural events taking place. The beach is a great place to stick around into the night, being one hotspot of Belgrade's legendary nightlife. Floating bars, restaurants and nightclubs line the Danube and Sava rivers – the envy of many cities right around Europe.
Day 5: Sarajevo
Travel by bus through some beautiful countryside to Sarajevo. It's about an 8-hour trip, so enjoy the views, chat with your fellow travellers or load up on music for the journey. Sarajevo is the capital of Bosnia and Herzegovina and is slowly asserting itself as one of Europe's most interesting destinations, following the end of a devastating war. It has a similar vibe to Istanbul, in the sense that it mixes east and west and is dotted with minarets, mosques, bazaars and that rousing coffee smell. You can join an optional guided tour on arrival to learn a bit about the city's culture and history – this is one of the few cities in the world featuring an Orthodox church, a Catholic church and a mosque within close proximity. In the evening, why not grab your crew and head to Bascarsija, the city's old bazaar, for a delicious meal, then check out the city's nightlife. Your leader can point you in the right direction to some popular bars.
Day 6: Sarajevo
This morning join your leader and head up to the viewpoints next to the Yellow Bastion and the White Fortress, both located in strategic positions overlooking the entire valley and Sarajevo's old town. Then enjoy a free day in and around Sarajevo. Perhaps jump on the newly reopened cable car up Trebevic Mountain, or head out to Ilidza, the source of the River Bosna, where green parks and thermal springs are the order of the day. Perhaps discover more about Sarajevo's history with a visit to the History Museum, the Sarajevo War Tunnels and Sniper Alley, or learn about the struggles of the city's Jewish population at the Jewish Museum. The Art Gallery of Bosnia and Herzegovina is a chance to get a little cultured, or why not return to Bascarsija to snack on burek. In the evening, the Pivnica HS Brewery is a great place to try some award-winning brews and hearty local food.
Day 7: Mostar / Budva
Rise early to take the train from Sarajevo to Mostar (approximately 3 hours), a beautiful town in the high mountains of Herzegovina. You may well have heard of Mostar for its famous Stari Most: the Old Bridge from which young men traditionally jump into the Neretva River. It's thanks to this river that the city was able to develop in an otherwise barren landscape, and Mostar quickly became the region's trading centre before being heavily bombed during the war. It has since been rebuilt and its World Heritage-listed Old Town is a maze of alleys and cobblestones. Make sure to post up next to river and watch the brave divers hurl themselves off the bridge. We don't recommend that travellers jump as the bridge is super high and the water is absolutely freezing. Later in the afternoon, you and your group will continue to Budva (approximately 4 hours), where you'll spend the night.
Day 8: Budva
Wake up in Montenegro's prime beach resort, Budva. Take a quick walk around town with your leader to orientate yourself, then enjoy free time to explore. Budva has a beautiful Old City and a stunning coastline, so have a look around and be sure to relax on the beach and take swim in the azure Adriatic Sea. If you are feeling more energetic, why not head by bus to the beautiful Bay of Kotor, Europe's most southerly fjord. Kotor is a 5th-century, World Heritage-listed town, sitting in the shadow of towering peaks in a secluded bay. The picturesque Old Town is quintessential Eastern Europe – winding cobblestone alleys, terracotta roofs, ancient fortifications and, weirdly, cats. So many cats.
Day 9: Dubrovnik
Leave Montenegro for the beautiful southern coast of Croatia, arriving in Dubrovnik after approximately 2.5 hours. Today is free for you to explore Dubrovnik, one of Europe's most popular destinations, as you see best. A walk along the city walls is a must-do, especially if you happen to be a Game of Thrones fan. From here you'll not only recognise scenes from the TV series, but also enjoy views of the glittering Adriatic, so don't forget your camera. Other sights include the 13th-century Franciscan monastery and the Sponza and Rector's palaces, which were the only Renaissance buildings to survive an earthquake and fire in 1668. If you've seen enough, why not look for the hole-in-the-wall bar where you can relax on the rocks, drink a cold beer and spend some time swimming. There are also several beaches just outside the walls on which to unwind. In the evening, why not get your group together for a delicious Mediterranean meal and, if you feel like it, a few drinks at one of the town's bars.
Day 10: Dubrovnik
Spend free time in Dubrovnik, one of Croatia's most bewitching seaside cities. Continue to explore the charming Old Town, or simply enjoy the city's lively outdoor cafe culture. Alternatively why not rent a sunbed and umbrella at the city beach, or the beaches south of town.
Day 11: Dubrovnik / Kotor / Stari Bar
This morning, take a local bus to Kotor in mighty Montenegro. Spend some free time exploring this terracotta-lined medieval town, perhaps walking up Kampana tower to see the surrounding turquoise waters and limestone cliffs or finding one of the many churches dotted around the relatively small town. Continue on to Stari Bar – the old town of Bar. Stepping inside the walls, you'll feel like you've stepped back in time, so spend the night like a medieval ruler. Perhaps try the area's typical drink, beer or wine with pomegranate juice, before exploring the compact town and its surroundings.
Day 12: Tirana
Get your car games ready for a drive across the border into Albania. Once in Shkoder switch to a public bus to Tirana. Upon arrival, take a leader-led orientation walk around the city to get your bearings. Included for today is a visit to a history and contemporary art museum, Bunk'Art. This museum is quite the experience actually just to get to, as you'll head through a long, dark tunnel in the hillside that leads you to the entrance, on the side of a still-active Albanian military base. From here, you'll descend into 3000 square metres of underground space, which was originally meant as a bunker in the 1970s for Albania's political elite. Now, it houses different exhibitions of Albanian modern history and contemporary art pieces. Afterwards you have time to explore this eclectic city. Perhaps head out to the Block for drinks.
Day 13: Pellumbas / Tirana
Time to get your hiking shoes on with a hike out of town to Pellumbas, Black Cave and Erzeni River. Firstly, drive out of Tirana to Pellumbas: a small village around 25 kilometres southeast of Tirana, where you'll pass through villages in the epicurean Erzeni Valley, passing the hilltop Petrela Castle. Once arrived, start hiking to the Black Cave and up Erzeni river canyon, where you'll find that nature creeps up quickly – think tweeting birds, streaming rivers, and possibly the occasional turtle poking its head out. Continue into the huge entrance of Black Cave and explore the cavern with its spectacular stalactites. Afterwards, prepare for a descend to the rocky Erzeni River down a very steep forest trail. You'll be rewarded with cool water pools flowing among giant boulders and trees. Later on head back to Tirana for the night.
Day 14: Tirana / Dhermi Beach
You'll have a free morning in Tirana before taking our private minibus to Dhermi Beach: a stunning stretch of Albania's coastline. You'll have time to laze on the golden beaches and swim in the shimmering waters of the Adriatic. Spend some time at one of the beachside bars with your group – a night of good food and good company is definitely on the cards.
Day 15: Dhermi Beach
Wake up on the calming shores of Dhermi Beach, with your day being as clear as the blue waters of the surrounding seas. There's a range of optional activities that might take your fancy: think hiking, sea kayaking, or even a boat excursion to the Karaburun Peninsula. The best thing is that there's no need to rush – go as fast or as slow as you want! Today, you call the shots. If you want some more recommendations on what to do, hit up your group leader – they know the ropes.
Day 16: Blue Eye Spring / Gjirokaster
Leave the sparkling Adriatic shores behind and take private transport to Gjirokaster, stopping at Blue Eye Spring en route. This feat of nature has to be seen to be believed – a kaleidoscope of blues and greens pulsating from a natural river spring from a depth of more than 50 metres. Take the time to explore the surrounding parks and take in the different vantage points of the spring. Onwards to Gjirokaster: a well-preserved Ottoman town in Albania's south. Once arrived, visit one of the traditional tower houses with a local guide and taste their traditional coffee 'on the stone', roasted on the fire right in front of you. If you are lucky you may even get your fortune read. You'll spend the night here, so explore the quaint cobblestoned streets and perhaps find some speca me glize (stuffed peppers) to have for dinner.
Day 17: Corfu
Hop on a local bus south to Saranda – a coastal resort town near the Albania-Greece border. Then, take a hydrofoil ferry to Corfu, an island off Greece's northwest coast in the Ionian Sea. Corfu is known for its mountainous landscapes that extend to the shores, and its cultural heritage, spent under rule from Venetian, French and British influence, before being united with Greece in 1864. Your group leader will take you on an orientation walk near where you're staying to direct you to the best places, and afterwards, the afternoon is free for you to explore every corner of the island, or simply pull up a towel on one of the island's many beaches.
Day 18: Corfu
With no activities planned and no accommodation organised for tonight, you're free to leave at any time. But, if shorelines and souvlakis are still on the cards, you don't have to leave just yet! If you would like to spend more time on Corfu, we'll be happy to organise additional accommodation for you (subject to availability).
Rakija Tasting with Locals
Hike to Yellow Bastion & White Fortress Viewpoints
Bunk'Art Bunker Exhibition Visit
Pellumbas & Black Cave Day Trip
Zekate Tower House
Gjirokaster Local Guide
Blue Eye Spring
Turkish Coffee 'on the Stone'
Meals
12 Breakfast(s) Included

Style: Basix

Hotel (5 nights), Hostel (8 nights), Pension (4 nights)
Question: How many suitcases can I take with me on my trip?
Each person is allowed one "check-in," and one "carry-on." Remember to take all valuables with you as "carry-on", because electronic equipment, cameras, laptops, jewelry, business documents and money are not covered by the airlines' liability, so always carry them aboard with you.
Question: Is Airfare Included in the Price?
Airfare from your point of origin to and from the trip is not included in the land price.
Similar Tours Other Travelers Liked
The trip was both both educational and exciting. I very much enjoyed the sights and culture.
The itinerary was just as I expected! The guide was very good as were the accomodations
Intrepid did such a great job. I never had to worry about where I was supposed to be and it felt so good not to worry about a thing but just to enjoy myself. Our guide was extremely knowledgeable about culture and history.
Taiwan people very friendly. Accommodation were centrally located and easily accessible. Did extra activities then in brochure which was greatly.
Larus our tour guide did an excellent job and was very attentive to our needs. He is very knowledgeable and has a great sense of humor.
Our guide Tarang chandola was exceptional. Courteous, knowledgeable, organized, polite, professional and went above and beyond taking care of our needs and requests offen anticipating what that might be. He made sure we all had the best possible time and offered suggestions to meet the needs of everyone on the tour. This made the trip even more enjoyable.
AffordableTours.com® does not itself offer, service or administer the Travel Packages, and the ultimate terms and conditions of any Travel Package made available via the Site Offerings (including the prices quoted in connection with same) will be determined by the applicable Third-Party Travel Service Provider. AffordableTours.com® does not represent or warrant that the Price Quotes are accurate, up-to-date or free of error, or that same will be honored by the applicable Third-Party Travel Service Providers. All Price Quotes, Travel Package availability, Travel Package details/itinerary and other Content are subject to change without notice. All travel details published by and through the Site Offerings should be confirmed directly with the applicable Third-Party Travel Service Provider prior to making any travel plans. Reliance on any information made available to you by and through the Site Offerings is solely at your own risk.
How It Works
Vacationing has never been easier or cheaper with the help of a dedicated travel consultant from AffordableTours.com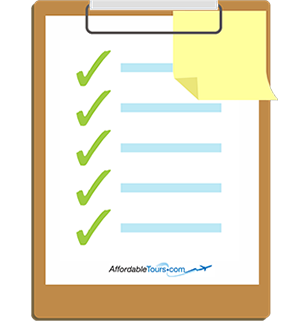 Find your perfect trip on our website and simply request a free quote. Need to speak to a live person? Call us 7 days a week at 1-800-935-2620. No robots here!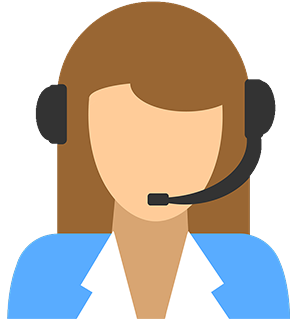 Your personal travel consultant will reach out and be your point of contact for your entire travel experience from start to finish. Did we mention you'll be working with an award winning team? Sweet!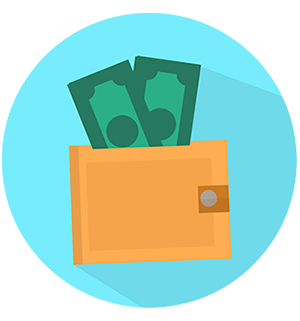 Because we're one of the largest sellers of travel, we're able to give you a discount on your vacation package. No one beats our prices!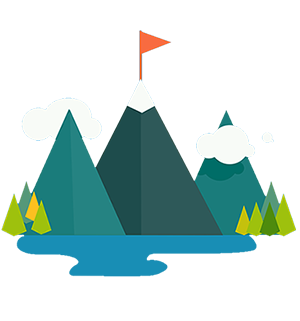 Knowing you got the best deal, all that's left is for you to pack your bags and enjoy your vacation!