Visions of Russia by Small Ship

From Moscow to St. Petersburg
Why Pay Retail?
Call us for a quick quote!
Save 7% Off this Tour - Guaranteed!

Family & Friends Discount: Save up to $200 per person
Family & Friends Discount: Save up to $200 per person
Promotion Details
Save up to $200 per person off the listed price when you book a group of at least 3 or more guests. Save $50 per person when 3 guests travel together, save $100 per person when 4 guests travel together, save $150 per person when 5 guests travel together, save $200 per person when you have 6 or more guests traveling together. Plus as always, receive our AffordableTours.com 7% extra everyday savings.
Combinable with pay-in-full discount.
Must Book By Thu, Dec 31, 2020
World Traveler Club Members
World Traveler Club Members
Promotion Details
As a World Traveler Club Member, you'll receive extra benefits that save you money and make your travel planning experience faster and easier.
Must Book By Thu, Dec 31, 2020
Tour Itinerary
Day 1

Day 1 - Welcome to Moscow

You'll be warmly greeted at the airport and chauffeured to the St. Regis Moscow Nikolskaya, General Tours luxury hotel in the heart of the city. Settle in to your spacious Deluxe Room and take the rest of this afternoon to relax or explore at your own pace. This evening, gather with your fellow travelers and General Tours engaging Russian Trip Leader for a welcome dinner with wine. Meals D


Day 2

Day 2 - Discover Moscow

A full day of sightseeing begins this morning in Red Square . This vast cobblestone plaza is one of the grandest public spaces in the world – flanked by historic landmarks like the GUM Department Store with its ornate façade and the imposing red-brick Historical Museum. Enjoy a guided tour of St. Basil's Cathedral, easily recognized by its brilliantly colored domes. Then admire the opulent Moscow Baroque style of Novodevichy Convent and ascend the Sparrow Hills for panoramic views over the city. Then join residents aboard the Metro, exploring the grandeur of its most impressive stations – filled with chandeliers, art and architectural details. After lunch, you'll tour the Tretyakov Gallery, regarded for its superb collection of Russian art. End your day with a private choral concert at the lovely St. Nicholas Church. Meals B+L


Day 3

Day 3 - From the Kremlin + The Amory Museum to the Cold War

This morning, we'll take you inside the imposing fortress walls of the Kremlin for a fascinating tour - enlivened by colorful recounting of Russia's rich history. Among the beautiful Orthodox churches you'll see on the Kremlin grounds is the 15th-century Assumption Cathedral, built during the reign of Grand Prince Ivan II. Your visit also includes the Armory Museum, famed for its priceless collection of Tsarist treasures - from Catherine the Great's coronation gown and Ivan the Terrible's carved ivory throne to lavishly gilded Imperial carriages. We'll even take you inside the Diamond Fund to see its glittering collection of Russian state jewels.

After lunch, experience a bit of Cold War history when General Tours take you 200 feet under the streets of Moscow to explore a formerly top-secret Soviet installation. In the event of a nuclear war, this sprawling 75,000-square-foot facility would have served as the command post for military and government operations. Meals B+L


Day 4

Day 4 - Morning at Leisure + Embarkation

Enjoy a leisurely breakfast and a free morning. Red Square and some of the city's liveliest streets and most popular shopping areas are just a 5-minute walk away, making it easy to explore and shop at your own pace. Later this afternoon, we'll take you to the cruise port to embark your Volga River cruise. Accompanied by General Tours attentive Trip Leader for the entire voyage, your experiences onboard and ashore will be particularly rewarding and carefree. Settle in to your outside stateroom aboard the Volga Dream and then gather with your fellow passengers for the Captain's Welcome Reception. An elegant dinner in the dining room is accompanied by complimentary house wines, beer and soft drinks. Meals B+D


Day 5

Day 5 - Ashore in Uglich

Delight in the pastoral landscapes of the Russian countryside as General Tours journey north along the Volga River. In the afternoon, you'll step off to explore Uglich, one of the historic towns that comprise the Golden Ring. Founded by merchants nearly 1,000 years ago, Uglich is home to some of Russia's most beautiful churches and cathedrals. A highlight of your walking tour will be the magnificent five-domed Church of Dmitri on the Blood, built within the Uglich Kremlin on the site where Ivan the Terrible's young son was assassinated in 1591. Before returning to ship, you'll enjoy a choral concert in the Church of St. John the Baptist, where fine acoustics and lovely 18th-century frescoes enhance this special experience.

Highlighting your shipboard experience today will be a traditional Russian Tea Service and a culinary class where you'll learn to make traditional Russian favorites. Meals B+L+D

Day 6

Day 6 - Ancient Yaroslavl

Founded in 1010 by Prince Yaroslav the Wise, this Golden Ring town is one of Russia's oldest cities and rich with important landmarks. Delve into the rich history of Yaroslavl as you visit these sites including the Transfiguration Monastery, austere yet elegant in style, and the Church of Elijah the Prophet, renowned for its graceful proportions and magnificent interior mosaics. A reception at the Yaroslavl Art Museum, set in the handsome 19th-century Governor's House, highlights General Tours time ashore. Back onboard, an al fresco dinner on the Sun Deck is accompanied by free-flowing house wine and enchanting views of the passing scenery. Meals B+L+D


Day 7

Day 7 - Across White Lake to Goritsy

The tranquil waters of White Lake were once the exclusive fishing grounds of Russian Tsars. Here in the pastoral countryside that surrounds these storied lake shores, A+R guests will enjoy a special guided excursion to the Ferapontov Monastery . Founded in 1398 as a single small monastery, it grew into a remarkable ensemble - now regarded as the most complete example of a medieval Russian Orthodox monastic complex. There are six surviving buildings and inside the Cathedral of the Nativity, erected in 1490, you'll behold the magnificent frescoes of Dionisy the Wise; these are the only paintings of this great Russian master which have been entirely preserved to this day in their original form. Back onboard, your voyage continues toward the majestic Lake Onega. Meals B+L+D


Day 8

Day 8 - The Open Air Museum of Architecture

Fed by 58 rivers and home to more than 1,000 islands, Lake Onega is Europe's second largest lake – surrounded by the forested wilderness of Karelia, a region that covers much of northwest Russia all the way to the Arctic Circle. Here in this vast tranquil lake, you'll go ashore on Kizhi Island to explore its Open Air Museum. Bearing witness to the highly-developed skills of Russian carpenters over the centuries, you'll discover a fine ensemble of wooden buildings. Chief among these is the 300-year-old Church of the Transfiguration, an onion-domed fantasy hand-built with chisels and axes – and not a single nail. Built in 1764 with towering walls and 22 domes, the wooden Church of the Intercession is equally impressive! Back onboard, delight in a piano concert featuring the music of Tchaikovsky and Rachmaninoff. Meals B+L+D


Day 9

Day 9 - Svirstroy

Just a hundred miles from St. Petersburg, the small riverside village of Svirstroy is home to just 1,000 residents. Stepping ashore here today, we've arranged for you to spend time with its residents – visiting their homes, sitting down to tea with fresh-baked pastries, and learning about their daily lives and traditions. Meeting local school children and visiting a World War II monument complete this enriching day of cultural and historical immersion. Back onboard, the Volga Dream will chart a course along the Neva River toward St. Petersburg. Meals B+L+D


Day 10

Day 10 - General Tours Arrive in St. Petersburg

After a final breakfast onboard, step off with General Tours A+R Trip Leader for an in-depth introductory tour of St. Petersburg . Begin at St. Isaac's Cathedral where you'll be awed by its massive granite columns, monumental gold dome and opulent interior. Then tour the Peter and Paul Fortress, commissioned by Peter the Great in 1703 to defend his new city. At the Yusupov Palace, you'll hear about one of Russia's most notorious historic events – the murder of Gregory Rasputin that took place here on December 16, 1916. Then continue along the Nevsky Prospekt, the city's most elegant boulevard, and check in to the Belmond Grand Hotel Europe where Deluxe Rooms have been reserved for A+R guests. Meals B


Day 11

Day 11 - Hermitage + Canal Cruise

With General Tours privileged early-opening access, you'll enter the lavish halls of the Winter Palace before other visitors for an expertly-guided tour of the Hermitage's greatest masterpieces. See works by Titian, da Vinci and Rembrandt, and admire the museum's exceptional collection of Impressionist art on display in the beautifully restored General Staff Building. By special advance arrangement, you'll also visit the Gold Room, a gallery filled with treasures and antiquities including a priceless collection of Scythian gold. After lunch, step aboard General Tours privately chartered sightseeing boat for a guided canal cruise – a fun and enriching way to see and learn more about the city's grand architecture. This evening, General Tours in-the-know Trip Leader can offer personalized dining recommendations and assistance with transportation and reservations. Meals B+L


Day 12

Day 12 - The Catherine Palace

This morning, you'll travel to Tsarskoye Selo for a guided tour through the resplendent where Empress Catherine the Great lived and died. Designed by the celebrated Italian architect Francesco Bartolomeo Rastrelli, who also designed the Winter Palace, this Baroque gem was . But it has since been meticulously restored to its original grandeur and today its spectacular interior spaces - like the Grand Ballroom and fabled Amber Room - offer a wondrous look into the opulent life of the Russian Imperial family. We've also made special arrangements for you to visit the amber studio where skilled artisans turn this 40-million-year-old stone into stunning works of art. For lunch, you'll enjoy the fine Russian cuisine of Admiralteystvo (The Admiralty), a charming cozy restaurant in a park near the Catherine Palace. Back in St. Petersburg, the evening is free to dine and enjoy as you wish. General Tours Trip Leader can assist if you wish to attend a cultural performance. Meals B+L


Day 13

Day 13 - The Peterhof

General Tours special early-opening entry at promises an enthralling uncrowded tour of Peter the Great's summer retreat. Built in 1710 along the Gulf of Finland, this magnificent estate includes several palaces, lavishly landscaped grounds and gilded statuary. The Grand Palace itself is surrounded by beautiful formal gardens that overlook the Grand Cascades, a dazzling cascade of fountains and statuary.

Back in the city, you'll tour the acclaimed Fabergé Museum. Here in the Shuvalov Palace, you'll be captivated by the celebrated collection of Russian entrepreneur Viktor Vekselberg. This is the world's largest collection of works by the master Russian jeweler and craftsmen and includes the priceless Imperial Easter eggs that Fabergé created for the Russian Imperial family between 1885 and 1916. Tonight, raise a toast to your fellow travelers as you enjoy the fine-dining Russian cuisine of the elegant Tsar Restaurant. Meals B+D


Day 14

Day 14 - Depart St. Petersburg

You'll be escorted to the airport today for your onward journey. Or, General Tours can take you to the rail station to board the high-speed Allegro Train to Helsinki where General Tours include transfers, deluxe hotel accommodations and privately guided sightseeing. Meals B

Additional Packages Available
Please call us for pricing and availability for the packages listed below:

Superior Stateroom - Main Deck
Deluxe Stateroom - Promenade Deck
Deluxe Stateroom - Sun Deck
Hygiene and Safety Protocols for Alexander Roberts Tours
Committed to Your Well Being While You're With Alexander Roberts
All Alexander Roberts' staff will maintain appropriate physical distancing at all times, so expect a warm and genuine greeting but not a handshake or a hug!
All high-touch surfaces in coaches and private cars – like door handles, railings, arm rests, and window controls – will be sanitized each morning and regularly throughout the day.
Alexander Roberts' expert guides and drivers will don face masks whenever in proximity to guests.
Alexander Roberts staff have been trained on Extra Care procedures – and how to respond to issues that may arise as you travel.
Complimentary face masks and hand sanitizer will be available in all vehicles while touring.
More Space + Extra Care While Touring
Larger luxury motorcoaches so each traveler will have two seats to themselves while touring.
Private airport transfers with a spacious luxury vehicle when you come and go for every tour
Regular and frequent sanitizing of all high-touch vehicle surfaces.
Prearranged entry for all sightseeing minimizes standing in line with other travelers.
Whisper Headsets for groups of 5 or more allow for proper physical distancing while sightseeing, except for certain nature activities in remote areas like the Amazon.
More Space + Extra Care While Dining
Alexander Roberts carefully selects restaurants to avoid crowded high-capacity venues; Alexander Roberts emphasizes fine farm-to-table dining with attentive and efficient service – and the choice to dine al fresco whenever available.
No large-group dining; enjoy more spacious dining settings and smaller, well-spaced tables for included meals.
Restaurant staff will follow the guidance of local health authorities and WHO protocols which may include facial coverings.
Extra Care at Luxury Hotels
Alexander Roberts' hotels are always selected for their outstanding locations, evocative ambiance, impeccable service – and cleanliness.
OAlexander Roberts' partners include the most respected luxury brands – like Belmond, Four Seasons, Park Hyatt, Kempinski and JW Marriott; they are now leading the industry with their sophisticated hygiene standards and protocols to ensure the well being of all their guests.
Hotels will be continuously and rigorously vetted to ensure that they are following established WHO guidelines including social distancing and sanitizing procedures of guestrooms and public spaces.
Hotel breakfasts will usually feature à la carte service and group seating will be replaced by smaller, appropriately distanced tables.
And Always... Alexander Roberts' Distinctive Style
In a Small Group of Never More than 16 Guests or on a Privately Guided Tour for just your traveling party, their experienced guides have the flexibility to adjust your sightseeing based upon local conditions – to avoid times of heaviest traffic and crowding, for example. Alexander Roberts can dine in smaller authentic restaurants, minimize the time waiting in lines, and leave a lighter footprint. You'll learn the history and stories behind the world's most iconic landmarks, immerse more deeply in the wonders of the natural world, and delight in genuine cultural engagement not possible in a larger group. It's travel without a crowd.
Pricing is for package: Standard Cabin - Cabin Deck
Question: How many suitcases can I take with me on my trip?
Each person is allowed one "check-in," and one "carry-on." Remember to take all valuables with you as "carry-on", because electronic equipment, cameras, laptops, jewelry, business documents and money are not covered by the airlines' liability, so always carry them aboard with you.
Question: Is Airfare Included in the Price?
Airfare from your point of origin to and from the trip is not included in the land price.
Similar Tours Other Travelers Liked
Our tour guide was the best! He was knowledgeable about the country, always early, courteous and made us feel welcome in his country. Our tour had a side trip that was incredible due to our guide's particular experiences, The pick of our guide for our trip was absolutely perfect. Thank you for making our trip so wonderful.
AffordableTours.com® does not itself offer, service or administer the Travel Packages, and the ultimate terms and conditions of any Travel Package made available via the Site Offerings (including the prices quoted in connection with same) will be determined by the applicable Third-Party Travel Service Provider. AffordableTours.com® does not represent or warrant that the Price Quotes are accurate, up-to-date or free of error, or that same will be honored by the applicable Third-Party Travel Service Providers. All Price Quotes, Travel Package availability, Travel Package details/itinerary and other Content are subject to change without notice. All travel details published by and through the Site Offerings should be confirmed directly with the applicable Third-Party Travel Service Provider prior to making any travel plans. Reliance on any information made available to you by and through the Site Offerings is solely at your own risk.
How It Works
Vacationing has never been easier or cheaper with the help of a dedicated travel consultant from AffordableTours.com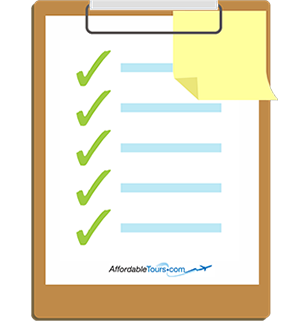 Find your perfect trip on our website and simply request a free quote. Need to speak to a live person? Call us 7 days a week at 1-800-935-2620. No robots here!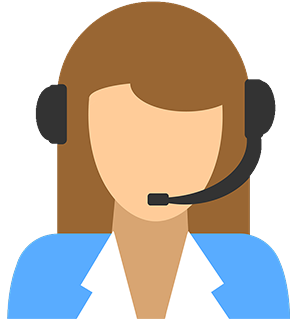 Your personal travel consultant will reach out and be your point of contact for your entire travel experience from start to finish. Did we mention you'll be working with an award winning team? Sweet!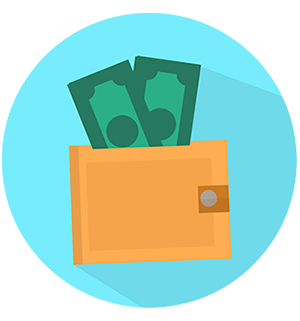 Because we're one of the largest sellers of travel, we're able to give you a discount on your vacation package. No one beats our prices!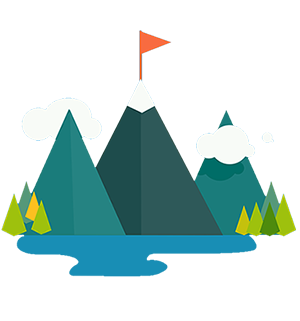 Knowing you got the best deal, all that's left is for you to pack your bags and enjoy your vacation!