Why Pay Retail? Call us or click for a quick quote and save money!
Overview
LOW UNPUBLISHED PRICES ON GLOBUS TOURS
Why pay full price? Call us or click above for a quick quote and save money on Globus Tours.
Discount for Young Travelers!
Discount for Young Travelers!
Promotion Details
Young travelers ages 8-17 receive a 10% discount on the land only portion of their vacation, plus as always receive our AffordableTours.com extra savings. Child discount does not apply to all vacations, please contact your Travel Consultant for applicable tours.
Must Book By Thu, Dec 31, 2020
View Promotion Terms & Conditions ›
10% off Young Traveler discount based on the full land-only cost of the tour. Only applies to Globus and Cosmos; does not apply to Avalon Waterways, vacations including Oberammergau or Escapes Vacations by Globus. To receive the Young Traveler discount, the age of the traveler must qualify at start date of the vacation. Does not apply to custom groups. Discount is applicable to any accommodation. Additional restrictions may apply.
Big Savings For Small Groups
Big Savings For Small Groups
Promotion Details
Traveling with family and friends has always been rewarding, and now the rewards can really pile up. Small groups of 5, 6, or 7 can save 5% per person off the land-only portion of the vacation. And don't forget: in groups of 8 to 15, one person travels at half price; in a group of 16+, one person travels free. You'll also receive our additional AffordableTours.com everyday savings.
Must Book By Thu, Dec 31, 2020
View Promotion Terms & Conditions ›
Traveling party of 5, 6, or 7 must travel from same origination point and must be advised at the time of booking. Discount on the land-only portion of core tour, not including extra night accommodations, extensions, taxes/fees, tips, and supplements. Does not apply to Globus Escapes, Cosmos, Monograms, vacations including Oberammergau or Avalon Waterways. Not combinable with other group allowances. Travelers already traveling at a discount, such as children, do not count toward the party total. Offer reliant on space availability, and applies to new bookings only. Full cancellation penalties will apply. Does not apply to custom groups or Escapes by Globus. Additional restrictions may apply.
Triple Room Reduction
Triple Room Reduction
Promotion Details
Save when three people travel together and share accommodations, plus you'll also get our additional AffordableTours.com everyday savings.
Must Book By Thu, Dec 31, 2020
View Promotion Terms & Conditions ›
Reduction varies by vacation and may not available on all packages. Does not apply to custom groups or Escapes by Globus. Additional restrictions may apply.
Up to $500 Welcome Back Credit for Repeat Travelers
Up to $500 Welcome Back Credit for Repeat Travelers
Promotion Details
Each time you travel on a Globus family of brands vacation (Cosmos, Globus, Avalon or Monograms) from 2019 onward you can earn up to $250 per person ($500 per couple) Welcome Back Credit to use towards your next vacation, plus as always our AffordableTours.com additional savings. There will be some select exceptions to the credit, including Escapes by Globus, Oberammergau, Monograms City Get-a-ways, Private Touring and any heavily discounted programs like Avalon Suite Rewards. Please see the list below for your potential credit amount listed per person.
Spend $2499 or less and receive $100 credit
Spend $2500 - $3499 and receive $150 credit
Spend $3500 - $4499 and receive $200 credit
Spend $4500 & Over and receive $250 credit
Combinable with all applicable consumer promotions except those with any Globus family of brands special discount programs of the vacation price.
Must Book By Thu, Dec 31, 2020
View Promotion Terms & Conditions ›
The Welcome Back Credit will be awarded upon completion of Globus family of brands vacations from 2019 onward. Credit amount can only be applied to the land/cruise or cruise only portion of a new Globus family of brands vacation (excluding Escapes by Globus, 2020 Oberammergau, select Cosmos tours, Monograms City Getaways, and Custom/Charter vacations). Credit amount is per person and must be redeemed for a future vacation with a deposit within 2 years from date of credit issue. Bookings can be made by contacting your preferred travel agent. Passenger name or past invoice number is required to redeem the credit. Combinable with all applicable consumer promotions except those with any Globus family of brands special discount programs of the vacation price. Credit is not redeemable for cash, non-refundable deposit, airfare, transfers, travel insurance, prepaid gratuities, pre/post nights, or optional excursions and is non-transferrable. All federal, state and local laws and regulations apply. Valid for all participating Globus family of brands offices. Additional restrictions may apply.
Tour Itinerary
Take a guided tour of the best kept secrets along the coast of Western Australia. From Margaret River to the Ningaloo Reef, you'll explore the beauty and history of Australia's hidden gems. Begin in Perth, with sightseeing and a visit to Caversham Wildlife Park to meet koalas, wombats, kangaroos, and more. Head south to the coastal town of Mandurah, and take a cruise into the estuary there to spot birdlife, cultural sites, and Western Australia's largest population of Indo-Pacific bottlenose dolphins. Ride the train to the end of Busselton Jetty—the largest timbered jetty in the Southern Hemisphere and over a mile long. In the Margaret River region, explore Ngilgi Cave and join an Aboriginal cultural experience. Sip wine at Xanadu Vineyard and visit Cape Naturaliste Lighthouse. In Fremantle, learn of the prison's unique history. Ferry to the sandy beaches of Rottnest Islands to encounter the friendly Quokka. Continue up the coast to experience local specialties and natural beauty at the Pinnacles, Geraldton, Hutt Lagoon, Kalbarri National Park, Monkey Mia, Carnarvon, Coral Bay, and Exmouth— home of the Ningaloo Reef. Dine on lobster, encounter dolphins, see a pink lake, take a catamaran nature cruise, explore stalagmite caves, and visit a fruit plantation - just a few of the fantastic ways we'll show you the Western Australia coastal towns. In Coral Bay and Exmouth (gateway to the Ningaloo Reef), you'll experience the beauty of the Indian Ocean with pristine beaches, bountiful marine life, and a swim with gentle giants—Whale Sharks or Humpback whales (based on season). The remainder of your escorted vacation in Australia is three nights in Sydney, with guided sightseeing to the Botanic Gardens and iconic Sydney Opera House. There's no end to ways to explore Sydney, its beaches, and harbor. Your vacation comes to an end with memories to last a lifetime!
Day 1: ARRIVE PERTH, AUSTRALIA.
Arrive in Western Australia's capital city. Tonight, your Tour Director hosts a welcome dinner and briefing to get you ready for your adventure. Your hotel room is available for immediate check-in. A pre-night is not required for early check-in. Please schedule flights to arrive by 4pm in order to attend this evening's welcome briefing and dinner. (D)
Day 2: PERTH.
On this morning's orientation tour, visit Kings Park Botanic Gardens, see the iconic Swan Bell Tower, and the Perth Mint. Then visit CAVERSHAM WILDLIFE PARK to see some of Australia's unique animals such as koalas, kangaroos, wombats, and more. The remainder of your day is free to explore on your own. Your Tour Director will have suggestions for additional sightseeing, shopping, and dining. (B)
Day 3: PERTH–MANDURAH–MARGARET RIVER REGION.
Head south to the coastal town of Mandurah with its famous canals. A CRUISE takes you into the calm waterways of the Mandurah Estuary with a chance to see abundant birdlife, cultural sites, and Western Australia's largest population of Indo-Pacific Bottlenose dolphins. Next, stop is at the BUSSELTON JETTY. This 150-year-old jetty is 1.1 miles/1.8 km long and is the longest timber-piled jetty in the Southern Hemisphere. Enjoy a TRAIN RIDE to the end of the jetty and learn its history and hear a few stories from your friendly conductor. Spend the next two nights in the Margaret River region, home to premium wineries, world-class restaurants, spectacular beaches, a casual laid-back lifestyle, and amazing scenic beauty. (B,D)
Day 4: MARGARET RIVER REGION.
Today is spent exploring the Margaret River region. First stop is a visit to NGILGI CAVE, home to stunning stalactite and stalagmite formations. While here, enjoy an ABORIGINAL EXPERIENCE to learn more about the traditional land owners and their history and culture. We then continue along the coast with photo stops at Surfers Point and Sugarloaf Rock. A special treat is in store when you enjoy a [LF] TASTING and lunch at the beautiful XANADU VINEYARD, one of the region's earliest vineyards. After lunch, there's time to explore the shops and galleries of Margaret River before returning to your resort. (B,L)
Day 5: MARGARET RIVER REGION–FREMANTLE.
This morning, visit CAPE NATURALISTE LIGHTHOUSE, which continues to play a vital role in Australia's maritime safety and offers amazing views of the coast below. Next, it's on to the historic port city of Fremantle with its marinas, charming heritage buildings, shops, and restaurants. Visit the UNESCO World Heritage site of FREMANTLE PRISON to learn why almost 10,000 men were transported from Great Britain and Ireland, how they built their own prison, and helped shape the future of Western Australia. This evening, you may wish to explore the town's unique winding streets or enjoy some fresh seafood and drinks at a local craft brewery. (B)
Day 6: FREMANTLE. EXCURSION TO ROTTNEST ISLAND.
Take a short FERRY ride to nearby ROTTNEST ISLAND known for its soft sand beaches, seafaring history, and the iconic Rottnest quokka. Enjoy a tour of the island and then discover the famous marsupial unique to the island on a [LF] QUOKKA WALK. Learn about this unique animal and watch them in their natural habitat. You may even have a chance to get your very own selfie with one. Return to Fremantle where the remainder of the day is at leisure. You may wish to visit the WA Maritime Museum, which tells the story of Western Australia's maritime history, or visit the historic Fremantle Markets with its mixture of produce, art, souvenirs, food stalls, and more. (B)
Day 7: PERTH–THE PINNACLES–GERALDTON.
Visit the PINNACLES of Nambung National Park. These amazing natural limestone structures, some standing as high as 16 feet, were formed approximately 25,000 to 30,000 years ago, after the sea receded and left deposit of sea shells. Over time, coastal winds removed the surrounding sand, leaving the pillars exposed to the elements. It's an excellent spot to stretch your legs and snap a few photos. Next, enjoy a delicious meal straight from the ocean when we visit a [LF] LOBSTER SHACK. Here's your chance to learn about the lobster industry, soak in the local culture, and enjoy some fresh lobster and seafood. Continue along the scenic coast to Geraldton. (B,L)
Day 8: GERALDTON–HUTT LAGOON–KALBARRI NATIONAL PARK–MONKEY MIA.
Today, visit HUTT LAGOON, a pink lake created by the presence of carotenoid-producing algae. Depending on the time of day, the season, and the amount of cloud cover, the lake changes through the spectrum of red to bubble-gum pink to a lilac purple. Next, explore KALBARRI NATIONAL PARK, enjoying spectacular views of the Indian Ocean along the way. Arrive at your resort situated within the Shark Bay UNESCO World Heritage area. (B,L,D)
Day 9: MONKEY MIA.
From the beach at your resort, witness a DOLPHIN EXPERIENCE. Monkey Mia is the only place in Australia where dolphins visit daily, not just seasonally. The friendly pod of wild bottle-nosed dolphins regularly swim to Monkey Mia's shore to interact with humans up to three times a day. Later, board a catamaran for a NATURE CRUISE. You may see dolphins playfully racing with the boat, spot a shy dugong grazing on seagrass, and possibly encounter manta rays, loggerhead turtles, tiger sharks, and other marine life. Return to your resort where the rest of the day is yours to stroll the beach, shop for souvenirs, or enjoy an evening sunset catamaran cruise. (B)

NOTE:
Please keep in mind that swimming with and touching the dolphins at Monkey Mia is prohibited by law.
Day 10: MONKEY MIA–CARNARVON
Start your day with a visit to SHELL BEACH, a beautiful snow-white beach made up of millions of tiny shells. Shell Beach is one of only a handful of places on earth where shells replace beach sand in such a dramatic and picturesque way. Then, visit the HAMELIN POOL STROMATOLITES, the oldest and largest living fossils on earth dating back 3.7 billion years. Hamelin Pool in Western Australia is one of only four places on earth where living marine stromatolites exist, and the location contains by far the biggest colony on earth. Continue to Carnarvon where we visit a FRUIT PLANTATION and enjoy a delicious treat. Before dinner this evening, you may want to enjoy a leisurely stroll along the esplanade and watch the sun set in the horizon. (B,L,D)
Day 11: CARNARVON–CORAL BAY–EXMOUTH.
Today's travels takes us to Coral Bay, named for the beautiful coral gardens which lie just feet from the pristine white sandy beach. Enjoy a CRUISE on a glass-bottom boat that will maximize your coral viewing experience and allow you to take perfect photos and videos. Cruise the pristine water in search of dolphins, turtles, Reef sharks, dugongs, and other marine life. You'll even have the chance to swim amongst the beautiful coral gardens, and an abundance of colorful fish. Spend the next three nights in Exmouth, situated at the gateway to the incredible Ningaloo Reef, the largest fringing reef in Australia and a UNESCO World Heritage site. (B)
Day 12: EXMOUTH. EXCURSION TO SWIM WITH THE WHALE SHARKS OR HUMPBACK WHALES.
Today, a highlight of your vacation is an [LF] EXCURSION to swim with whale sharks (April-June) or Humpback whales (July-September). Whale sharks are the world's biggest fish and can grow to lengths of 40 feet and can live to be 100 to 150 years old. Their unique spots are similar to fingerprints in humans. The Ningaloo Reef is one of the only places in the world where whale sharks appear regularly in large numbers, with over 235 individuals recorded. Another "bucket list" experience available is to swim with the Humpback whales. An estimated 30,000 humpback whales migrate along the Ningaloo Coast. The whales are easy to spot as they breach, lunge, slap the water, and blow. During the course of the day the crew will keep an eye out for turtles, dolphins, dugongs, and manta rays as well. It is sure to be a day you remember for the rest of your life! (B,L)

NOTE:
Both whale sharks and Humpback whales are wild creatures. Everything will be done to maximize the likelihood you will swim with a whale, but it cannot be guaranteed. Since the whales will continually move, swimming is required to do the interaction. You will need to be a confident swimmer and be able to snorkel and swim freestyle. The whales are found in the open ocean so you may be swimming in currents and swells. If you do not wish to get in the water, you may remain on the boat and watch these magnificent creatures in their natural habitat.
Day 13: EXMOUTH.
Board a boat for a CRUISE along Yardi Creek. This ancient gorge has deep blue water, red limestone cliffs, and a wonderful array of birds and wildlife, including the rare black-footed wallaby and red kangaroos. Learn the area's history, how the gorge was formed and have the chance to spot the animals that live here. Return to Exmouth where the remainder of the day is at leisure. You may wish to relax by your hotel's pool, get your photo next to the town's giant prawn statue, or explore more on your own. Tonight, join your Tour Director and traveling companions for a festive farewell dinner, the perfect ending to your Western Australia adventure! (B,D)
Day 14: EXMOUTH–PERTH.
Fly from Exmouth to Perth. The remainder of the day is at leisure. (B)
Day 15: PERTH–SYDNEY.
Fly from Australia's west coast to the beautiful city of Sydney. After checking into your hotel, the remainder of the day is yours to relax or start exploring on your own. (B)

NOTE:
During your stay in Sydney you will have the service of a Globus Local Host who will be available to answer your questions, give suggestions for sightseeing, shopping, dining, and assist you with anything during your time in Sydney.
Day 16: SYDNEY.
Start your day with a city sightseeing tour. Your Globus Local Host will show you such landmarks as Mrs Macquarie's Chair in the city's BOTANIC GARDENS where you'll enjoy sweeping views of the harbor, Opera House, and Harbour Bridge. Next, go inside the SYDNEY OPERA HOUSE, a UNESCO World Heritage Site, for a guided tour. Later, a CRUISE on Sydney Harbour highlights some of the city's best views. The remainder of the day is at leisure. (B)
Day 17: SYDNEY.
Today is yours to explore more of this vibrant city. You may want to explore Darling Harbour with its array of boutiques and restaurants, shop for a favorite souvenir, or relax on one of Sydney's famous beaches. (B)
Day 18: SYDNEY.
Another full day at leisure for your own discoveries. You may wish to wander the cobblestone streets of the Rocks District, climb to the top of Sydney's Harbour Bridge, or take a full-day excursion to the beautiful Blue Mountains. Your Globus Local Host will have suggestion to help make the most of this exciting city. (B)
Day 19: SYDNEY.
Your tour ends with breakfast this morning. (B)
This vacation visits remote regions where some facilities are not up to the first-class standards you expect from Globus. However, we have selected the best available hotels that satisfy our high standards of cleanliness and comfort.
Sightseeing & Activities:
PERTH
Welcome dinner; orientation tour; Caversham Wildlife Park
MANDURAH
Scenic cruise
MARGARET RIVER REGION
Train ride on the Busselton Jetty; sightseeing; visit Ngilgi Cave: aboriginal experience; [LF] lunch and wine tasting at Xanadu Vineyard; Cape Naturaliste Lighthouse
FREMANTLE
Guided tour of Fremantle Prison; excursion to Rottnest Island with [LF] quokka walk
THE PINNACLES
Sightseeing; [LF] lunch at a traditional lobster shack
HUTT LAGOON
Sightseeing
KALBARRI NATIONAL PARK
Sightseeing
MONKEY MIA
Dolphin experience, nature cruise; visit to Shell Beach and Hamelin Pool Stromatolites
CARNARVON
Local treat at a fruit plantation coral bay Scenic cruise
EXMOUTH
Excursion to swim with [LF] whale sharks or Humpback whales; Yardi Creek cruise; farewell dinner
SYDNEY
Sightseeing tour with inside visit to the Sydney Opera House; Botanic Gardens; Sydney Harbour cruise; Globus Local Host service
Meals:
American breakfast daily, 5 lunches, 5 dinners including a welcome dinner in Perth and a farewell dinner in Exmouth
Dates & Prices do not include air travel.
Participation in this vacation requires purchase of the following flights from Globus, not included in pricing: (1) roundtrip air from your U.S. gateway and intra-vacation air segments, or (2) intra-vacation air segments only, starting at $1,135. Required intra-vacation air segments: Learmonth/Perth; Perth/Sydney. Air prices were effective on August 14, 2019, and their availability is limited. At the time you purchase your tour, air prices may be higher.

Gratuities for Tour Director, Driver and Local Guides are available for pre-purchase on the base vacation. For vacations that include an extension to the base, pre-paid gratuities only include the base portion. Any additional gratuities would need to be paid on trip.

Prices are per person, based on double room occupancy.

Single Room Supplement:
$2,015 to $2,225

Triple Room Reduction per person:
$180 to $290

Extra nights per person in Perth:
Monday–Thursday: in single room $191; in twin room $108; in triple room $90
Friday–Sunday: in single room $155; in twin room $90; in triple room $78

Extra nights per person in Sydney:
in single room $282; in twin room $146; in triple room $134

2021 prices and itineraries are subject to change. Details will be available in August 2020.
Perth: Four Points by Sheraton Perth
Located in the heart of Perth's Central Business District, Four Points by Sheraton Perth, features spacious and modern guestrooms, fitness center, on-site restaurant and bar, and complimentary Wi-Fi. A laundry service is available for a fee.
Address:
707 Wellington Street
Perth WA, Australia
Margaret River: Pullman Bunker Bay
Nestled alongside the crystal clear waters and white sands of beautiful Bunker Bay, Pullman Bunker Bay is contemporary in style and unmatched in attentive service. The hotel features an ocean-view restaurant and bar, heated infinity-edge swimming pool, fitness center and tennis courts, laundry/dry cleaning, and award-winning day spa.
Address:
42 Bunker Bay Rd
Naturaliste WA, Australia
Fremantle: Esplanade Hotel
Located in the heart of Fremantle, the Esplanade Hotel pays tribute to the rich history of the building while incorporating references to Fremantle as an iconic port city, creating a rich, warm, and sophisticated environment. Overlooking the parklands and harbor, the hotel features an on-site restaurant and bar, swimming pool, fitness room, business center, and complimentary Wi-Fi.
Address:
46-54 Marine Terrace
Fremantle WA, Australia
Geraldton: Ocean Centre Hotel
The Ocean Centre Hotel features a contemporary style and unbeatable location directly opposite the beach and the stunning Geraldton Foreshore. The friendly service and welcome atmosphere give the hotel a truly personal feel. Amenities include an on-site restaurant and bar, room service, access to an offsite gym, and complimentary Wi-Fi.
Address:
Cathedral Ave & Foreshore Dr
Geraldton WA, Australia
Monkey Mia: Monkey Mia Dolphin Resort
Monkey Mia Dolphin Resorts offers beautiful beachfront accommodation in the heart of Shark Bay World Heritage Area. Famous for its resident dolphin population that visits the shores of Monkey Mia daily for the past forty years, the hotel offers a range of on-site facilities including a pool, artesian spring hot tub, restaurant and bar, guest laundry, and tennis and volleyball courts.
Address:
1 Monkey Mia Rd
Monkey Mia WA, Australia
Carnarvon: Best Western Carnarvon
Situated just minutes away from the tranquil waters of the Facine waterfront on Australia's Coral Coast, Best Western Carnarvon offers spacious, well-appointed rooms, a swimming pool, on-site restaurant, and complimentary guest laundry.
Address:
6 West St
Carnarvon WA, Australia
Exmouth: Mantarays Ningaloo Beach Resort
Mantarays Ningaloo, the only resort on Sunrise Beach, serves as a gateway to the world heritage listed Ningaloo Reef and the Cape Range National Park. Situated in the Exmouth Marina, the hotel features 68 guestrooms, on-site restaurant and bar, lounge, resort-style swimming pool and gym, and stunning beaches with direct access.
Address:
Lot 900 Madaffari Dr
Exmouth WA, Australia
Sydney: Amora Hotel Jamison Sydney
The award-winning luxurious Amora Hotel Jamison Sydney combines space, style and warmth to provide guests ultimate ambience. Their two restaurants and bar offer exceptional wining and dining experiences. A dedicated relaxation zone is available at the Amora Day Spa. Guests can also take advantage of the heated indoor pool, steam room, sauna, jacuzzi and gym.
Address:
11 Jamison St
Sydney NSW, Australia
Question: How many suitcases can I take with me on my trip?
Each person is allowed one "check-in," and one "carry-on." Remember to take all valuables with you as "carry-on", because electronic equipment, cameras, laptops, jewelry, business documents and money are not covered by the airlines' liability, so always carry them aboard with you.
Question: Is Airfare Included in the Price?
Airfare from your point of origin to and from the trip is not included in the land price.
Similar Tours Other Travelers Liked
This trip has exceeded my expectations.
Every aspect of the trip was very smooth. Director provided excellent information on what was upcoming. Local guides were great in sharing personal stories tied in to what was being seen.
Amazing trip, and tour guide. Would recommend to others
Everything was terrific. Would do this again. G
I found Globus Tours (sold by Affordable Tours) to be a good mix of guided tours and free time. The extra excursions offered were excellent and well organized.
This was a first rate, professional tour company. We had an excellent experience.
The tour guide was very knowledgeable and professional. The drivers were above expectations. Rooms and meals were great. Would use Affordable Tours and Globus again.
Our tour guide Helen is excellent, she is very knowledgeable in history and explain things very clear. She is caring and did a very good job and made this trip memorable and the groups are easier going and made a great difference for this trip. Thank you for your services and certainly I will recommend my friends and I hope in near future l will make another trip with you and your company. Thank you.
Our tour director (Bob) and driver (Joe)) we're truly outstanding. The itinerary was great. Highly recommend.
My trip was fantastic, hotels, staff and guide your director was outstanding!!! Very happy with my trip, and will book another trip again we Affortable tours !
Fantastic trip. One of the best trips I ever took.
The tour operator are exceptional professional and friendly
Affordable tours is my agent of choice, in fact all my scheduled tour is book with affordable tours
AffordableTours.com® does not itself offer, service or administer the Travel Packages, and the ultimate terms and conditions of any Travel Package made available via the Site Offerings (including the prices quoted in connection with same) will be determined by the applicable Third-Party Travel Service Provider. AffordableTours.com® does not represent or warrant that the Price Quotes are accurate, up-to-date or free of error, or that same will be honored by the applicable Third-Party Travel Service Providers. All Price Quotes, Travel Package availability, Travel Package details/itinerary and other Content are subject to change without notice. All travel details published by and through the Site Offerings should be confirmed directly with the applicable Third-Party Travel Service Provider prior to making any travel plans. Reliance on any information made available to you by and through the Site Offerings is solely at your own risk.
How It Works
Vacationing has never been easier or cheaper with the help of a dedicated travel consultant from AffordableTours.com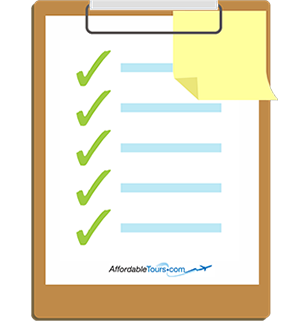 Find your perfect trip on our website and simply request a free quote. Need to speak to a live person? Call us 7 days a week at 1-800-935-2620. No robots here!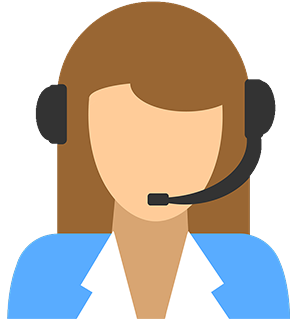 Your personal travel consultant will reach out and be your point of contact for your entire travel experience from start to finish. Did we mention you'll be working with an award winning team? Sweet!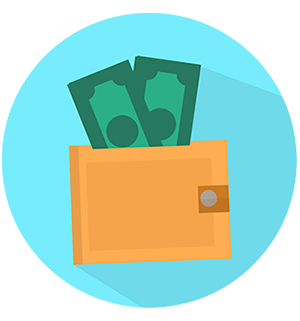 Because we're one of the largest sellers of travel, we're able to give you a discount on your vacation package. No one beats our prices!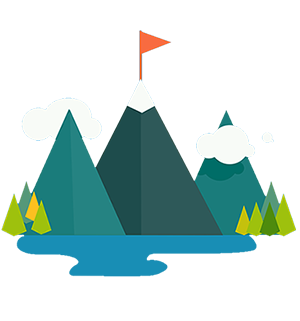 Knowing you got the best deal, all that's left is for you to pack your bags and enjoy your vacation!