Call or submit a quote for award-winning value and service!
Tour Itinerary
Get an in-depth insight into the political, religious and military history on an 18-day adventure through western Russia. From the streets of classic Moscow, discover ethnic Tartar culture in Kazan, follow the mighty Volga River downstream, learn the dark history of the Battle of Stalingrad and discover Stalin's hidden bunker. Gain an insight into contemporary Russian life with local visits in Suzdal and St Petersburg, and as many cathedrals, historic monuments and natural landscapes that you can handle. With plenty of free time to explore Moscow's Red Square and ornate metro stations as well as St Petersburg's classic architecture, get a Russian history lesson on this enigmatic small-group adventure.
Day 1: Moscow
Zdrastvutye! Welcome to Russia. Moscow is a fascinating, historic city with a wealth of sights to see. There's so much to see and do in Moscow that it's worth arriving a few extra days before the start of the trip. Your adventure begins with an important welcome meeting at 6 pm at the hotel today. It's very important that you attend the welcome meeting as we will be collecting insurance details and next of kin information at this time. After the meeting, your leader will organise an optional meal so you can enjoy your first taste of delicious Russian cuisine with new friends.
Day 2: Moscow - Overnight Sleeper Train
This morning, take a tour of Moscow's renowned metro network. This underground railway system is not known for its transport, but rather the beautiful palatial stations around the city. Your expert guide will take you to some of the most fascinating stations, will tell you their intriguing history and about their design. In the afternoon, you'll have some free time to explore some more of Moscow. Either later this afternoon or into the evening, board an overnight train bound for Kazan (approximately 12 hours).Trains on this journey are simple but comfortable. You'll travel 2nd class on this trip. There's a toilet/bathroom at the end of each carriage with a small sink and cold water. An attendant is assigned to every carriage to look after your comfort and safety (although service standards can vary greatly). Each compartment has four bunks with luggage storage space inside. Bedding is provided, although some travellers still prefer to bring their own sleeping sheet. There's hot water available for making drinks or instant meals, tea and coffee. Sometimes snacks and drinks are available for purchase on board and most trains also have a dining car, although with a limited menu. Please note that in many cases, due to high demand for tickets on this route, the group is not always together. It's likely that at least some members of the group will be sharing compartments with other travellers, either foreign or local, particularly if your group does not divide evenly into four.
Day 3: Kazan
Arrive this morning into Kazan, a city in southwest Russia on the banks of the Volga and Kazanka rivers. The city of Kazan has been subject to much conflict in centuries past, having been conquered by Ivan the Terrible in 1552, but is now home to over 173 ethnic minorities, including the Tatars. Tatars make up about half of this region, which is known as Tatarstan. After some breakfast, take a guided city tour around the downtown Bauman pedestrian street. Pass the Kazan Kremlin – the world's last remaining Tatar fortress, which houses the Kul Sharif Mosque and Suyumbike Tower. Also, take a visit to one of Kazan's most ornate buildings – the Orthodox church of Peter and Paul Cathedral. Continue to explore the city in your afternoon, and perhaps discover traditional Tatar cuisine with your group for dinner – be sure to snack on the traditional fried and sticky dessert known as chak-chak.
Day 4: Sviyazhsk - Kazan
This morning, catch a public bus and ferry to the island town of Sviyazhsk (approximately 2 hours). Sviyazhsk was founded as a fortress and the citadel and town were built in just four weeks, using a 75,000-strong workforce. The island is well-known for its accurate depiction of Russia's architectural and cultural history within its walls, and has two monasteries and seven churches. You'll visit the Museum of Sviyazhsk History, Assumption Monastery and John the Baptist monastery, as well as a unique exhibition devoted to "Archaeological Wood" - we will leave you to find out what that means!
Day 5: Kazan - Overnight sleeper train
Today is free for you to do as you please in Kazan. There are a number of optional activities that you may like to embark on today, including a visit to the Soviet Lifestyle Museum, the National Museum of Tatarstan, or even a Tatar cooking class! You may also like to head to the colourful Temple of All Religions, which is a mix of architectural styles that come together to house influences from all major religions. This evening, board an overnight train bound for Samara (approximately 11 hours).
Day 6: Samara
Arrive in the morning, and transfer to your riverside accommodation on the opposite side of the Volga River. Once you've dropped your bags and freshened up, head on a guided city walking tour. The city of Samara sits on the junction of the Volga and Samara rivers, and is a major hub for air, rail and river transport. Take a walk with your group leader from the expansive Kuybishev Square to Revolution Square, passing by old merchants' wooden houses along the way. Samara is hilly in sections, so be ready for some exercise. Some time today you'll also visit one of Stalin's bunkers underneath the city. This bunker was built in 1942 because Samara was designated as the USSR's second capital city, in the case that Moscow fell to the Germans in World War II. It was built in secret and only discovered in 1991 when it was turned into a museum. The bunker is 37 metres deep – equivalent to a 12-story building. After your visit, return to your cottages along the Volga River. You'll be staying in traditional Russian riverside dwellings tonight, with an included hearty dinner in the evening.
Day 7: Samara - Overnight sleeper train
Today is a day at leisure in Samara, so do as you please! Keep in mind that you will board a train to Volgograd in the late afternoon. Perhaps take a look around the Samara Space Museum, take a stroll on the walkways along the Volga River, which were built and restored for the 2018 FIFA World Cup, or head to Zhiguli Brewery for a drink, either inside at their pub, or take a bottle with you to get filled for you to take down to the river! In the late afternoon, head to the train station and embark on a journey to Volgograd (approximately 17 hours).
Day 8: Volgograd
Welcome to Volgograd! Once arrived, head on a city tour of this historic city. Volgograd, formerly Stalingrad, was the site of World War II's Battle of Stalingrad – the largest and bloodiest battle between Germany and its allies, and the Soviet Union. It is estimated that 1.8-2 million were killed, wounded or captured in the battle, which lasted five months, one week and three days. Your city tour will take you through the history of World War II and the Stalingrad battle and you'll pass by some of the most important monuments and sites of the city. Volgograd is steeped in military history, and you'll be able to have all of your questions answered with an expert local guide today.
Day 9: Volgograd
As there's so much to see and do in Volgograd, you've got today to choose your own adventure. You might like to continue your wartime exploration with a visit to Rossoshka – a memorial cemetery 35 kilometres from Volgograd which marks the final resting place of nearly 100,000 soldiers, or the Old Sarepta Museum - a former settlement of Volga Germans. Otherwise, check out the Volga-Don Canal or find yourself some pirozhki (baked or fried buns stuffed with endless kinds of fillings). The best thing is – it's up to you!
Day 10: Moscow
Take a morning or early-afternoon flight back to Moscow (approximately 2 hours). Once taking into account airport transfer times and traffic into the city centre, you will check in to your accommodation mid- to late-afternoon. Have some free time afterwards, and perhaps get your group together for a celebratory local dinner – your group leader will know some delicious spots in the city.
Day 11: Moscow
You've got a free day to check out the myriad sights and experiences on offer in Moscow. You might like to head on the metro to Red Square, or, better yet, you may like to book yourself in to an Urban Adventures tour, like Made In Moscow Shopping Tour, where you'll spend the afternoon checking out the bohemian district, full of modern art and hipster culture. For more information, see urbanadventures.com/destination/Moscow-tours. Keep in mind that there will be another group meeting at 6 pm, where you'll meet some new travellers joining you today! After the meeting, your group leader will organise an optional meal so you can enjoy some delicious Russian cuisine with new friends.
Day 12: Suzdal
Travel by private bus to Suzdal (approximately 4 hours). The town is a main stop on Russia's legendary Golden Ring, the circle of ancient and former capitals that played an important part in the formation of the Russian Orthodox Church and that hold the memories of significant events in Russian history. The fairytale-feel historic small town of Suzdal is filled with contrasting examples of early Russian architecture, where onion-domed monasteries stand next to lovingly decorated wooden cottages. Here there are opportunities to drink mead by the riverside with a symphony of cathedral bells in the air, and peek inside the crumbling churches that line the narrow streets and alleys. You'll stay in a guesthouse in one of Suzdal's quiet streets. Some rooms are twin share, while others are triple or quad share or interconnecting rooms. There's a shared toilet and bathroom on each floor, and you have access to a spacious kitchen and group dining area. On occasion, the group may stay in different guesthouses that will be located nearby. Tonight you'll have a chance to try heart home cooking at the home at one of our local friends.
Day 13: Suzdal - Moscow
Get to know the Suzdal a little better today with a walking tour of this 'open-air museum'. Take in the sights – the grandeur of the Kremlin, the carved stonework of the Cathedral of the Nativity, the trading square, market and monasteries (approximately 3 hours total). If there's time, walk along the banks of the river, spanned by wooden footbridges and then pop in to a local cafe for tea, bliny (pancakes) with caviar or the Suzdal specialty of medovukha, a honey-based spiced mead. Transfer to Vladimir by private van (approximately 30 minutes) and then take the super modern high speed Sapsan train to Moscow (less than 2 hours). Return to the hotel by metro. Spend the evening back in Moscow – maybe wander around the famous Red Square and St Basil's Cathedral by night if you haven't already.
Day 14: Moscow - Overnight Train
Visit the mausoleum of Russia's most famous revolutionary – Lenin. He was the initiator of the 1917 Russian revolution that ushered in the era of communism, and you will join the sometimes long queue lining up to visit his austere eternal resting place on Red Square. Then enter the Kremlin grounds with a local guide, home to the oldest and most important churches in the country, and where many Tsars and Tsarinas are laid to rest. Walk through the soaring towers and cathedrals of the political and spiritual heart of Russia before entering the Armoury Museum, home to an eye-bulging former royal collection of ambassadorial gifts, Faberge eggs, coronation robes and glittering jewels. This evening board an overnight train to Novgorod (approximately 8 hours) from Moscow's Leningradskiy railway station.Trains on this journey are simple but comfortable. You'll travel 2nd class on this trip. There's a toilet/bathroom at the end of each carriage with a small sink and cold water. An attendant is assigned to every carriage to look after your comfort and safety (although service standards can vary greatly). Each compartment has four bunks with luggage storage space inside. Bedding is provided, although some travellers still prefer to bring their own sleeping sheet. There's hot water available for making drinks or instant meals, tea and coffee. Sometimes snacks and drinks are available for purchase on board and most trains also have a dining car, although with a limited menu. Please note that in many cases, due to high demand for tickets on this route, the group is not always together. It's likely that at least some members of the group will be sharing compartments with other travellers, either foreign or local, particularly if your group does not divide evenly into four. A brief word about drinking on the train: Social drinking is common on trains in Russia and can be an enjoyable way to meet local people as well as interact with your fellow Intrepid travellers (in moderation). While alcohol is often available for purchase on the train, spirits (including vodka) should only be consumed in the dining car. While we certainly want all our Intrepid travellers to have a great holiday it's important that you show due respect for your fellow group members, and keep in mind that many of your local companions use the train as a means of transport to get home or to work.
Day 15: Novgorod
Arrive early in the morning in the oldest city in Russia, and see how well-preserved architectural treasures linger as echoes of medieval times and glories of the past. As the former capital of ancient Russia, Novgorod is often seen as the cradle of modern Russian civilisation. Explore the city's sights on foot with your local guide. The city's foremost attraction is the graceful Kremlin on the banks of the Volkhov River. Inside there are museums and the Cathedral of St Sophia, as well as the amazing Millennium Monument, which tells the story of 1,000 years of Russian history. On the opposite bank of the river are quiet shady streets, the graceful ruins of Yaroslav's Court, and other echoes times gone by. In your free time here you might like to check out the Yurev Monastery on the shores of Lake Ilmen, visit the Wooden Architecture Museum just outside of town, or catch a performance at the Philharmonic Hall. In the summer you can also relax on the little riverside beach, or take a boat trip on the Volkhov River for glimpses of the quiet countryside surrounding Novgorod. Tonight, maybe join your leader and plenty of friendly locals for a refreshing steam and wash at the public banya (bath house) – no trip to Russia would be complete without experiencing this custom.
Day 16: St Petersburg
Travel by private bus from Novgorod to St Petersburg, one of Russia's most celebrated cities (approximately 4 hours). Truly one of Europe's finest cities, the living museum of St Petersburg is a blend of baroque European architecture and Russian royal history, built by the Russian tsar Peter the Great, whose legacy can be felt in its enigmatic streets and showcase cathedrals and museums. After arriving and checking in, go out on a walking tour with your leader to learn about this great city.In the evening, visit the home of our local friends and have a tea party Russian-style. Not all family members speak English, but with your leader on hand to interpret and their warm hospitality, you'll be feeling like one of the family in no time. These families live in St Petersburg's communal apartments, which date from Soviet times. Such apartments and their way of living have ceased to exist in other Russian cities, but they are still common in St Petersburg. This is a truly unique local experience that you won't find anywhere else.
Day 17: St Petersburg
Built on 42 islands, St Petersburg is also known as the 'Venice of the North'. Spend the day exploring the city, crossing its many rivers and canals at your own pace. Perhaps enjoy incredible views across the city from the colonnade at St Isaac's Cathedral, or walk along Nevsky Prospekt, St Petersburg's main street. Maybe pop into one of the many bakeries or coffee shops along the way, or head down to Aleksandr Nevsky Lavra where Russia's great musicians and writers like Tchaikovsky and Dostoyevsky are laid to rest in the cemetery. The Hermitage Museum is one of the largest and oldest museums in the world, and houses one of the world's premier art collections. A whole day could easily be spent wandering its halls. Feeling artistic? Give life to a family of matryoshka dolls in a painting workshop. Whatever you choose, the city is easy to get around and your leader can also help you make the most of your free day. On your final evening, perhaps gather together your fellow travellers and seek out a cosy restaurant for a farewell meal.
Day 18: St Petersburg
Your Russian adventure will come to an end today after breakfast. There are no activities planned and you are able to depart the accommodation at any time. St Petersburg has much to offer, so we recommend that those that wish to see more extend their stay a day or two.
Moscow - Metro tour
Kazan - Peter and Paul Cathedral
Kazan - Kazan Kremlin, Kul Sharif Mosque & Suyumbike Tower
Kazan - Sviyazhsk day tour
Samara - Walking tour
Samara - Stalin's Bunker
Volgograd - World War II and Stalingrad tour
Suzdal - Home-cooked dinner
Suzdal - Guided Walking Tour
Moscow - Kremlin & Armoury Guided Tour
Moscow - Red Square & Lenin's Mausoleum
Novgorod - Walking Tour & Kremlin
St Petersburg - Tea party with local family
Meals
14 Breakfast(s) Included
1 Lunch(es) Included
2 Dinner(s) Included

Style: Original

Hotel (6 nights), Homestay (1 night), Overnight Sleeper Train (3 nights)
Question: How many suitcases can I take with me on my trip?
Each person is allowed one "check-in," and one "carry-on." Remember to take all valuables with you as "carry-on", because electronic equipment, cameras, laptops, jewelry, business documents and money are not covered by the airlines' liability, so always carry them aboard with you.
Question: Is Airfare Included in the Price?
Airfare from your point of origin to and from the trip is not included in the land price.
Similar Tours Other Travelers Liked
The trip was both both educational and exciting. I very much enjoyed the sights and culture.
The itinerary was just as I expected! The guide was very good as were the accomodations
Intrepid did such a great job. I never had to worry about where I was supposed to be and it felt so good not to worry about a thing but just to enjoy myself. Our guide was extremely knowledgeable about culture and history.
Taiwan people very friendly. Accommodation were centrally located and easily accessible. Did extra activities then in brochure which was greatly.
Larus our tour guide did an excellent job and was very attentive to our needs. He is very knowledgeable and has a great sense of humor.
Our guide Tarang chandola was exceptional. Courteous, knowledgeable, organized, polite, professional and went above and beyond taking care of our needs and requests offen anticipating what that might be. He made sure we all had the best possible time and offered suggestions to meet the needs of everyone on the tour. This made the trip even more enjoyable.
AffordableTours.com® does not itself offer, service or administer the Travel Packages, and the ultimate terms and conditions of any Travel Package made available via the Site Offerings (including the prices quoted in connection with same) will be determined by the applicable Third-Party Travel Service Provider. AffordableTours.com® does not represent or warrant that the Price Quotes are accurate, up-to-date or free of error, or that same will be honored by the applicable Third-Party Travel Service Providers. All Price Quotes, Travel Package availability, Travel Package details/itinerary and other Content are subject to change without notice. All travel details published by and through the Site Offerings should be confirmed directly with the applicable Third-Party Travel Service Provider prior to making any travel plans. Reliance on any information made available to you by and through the Site Offerings is solely at your own risk.
How It Works
Vacationing has never been easier or cheaper with the help of a dedicated travel consultant from AffordableTours.com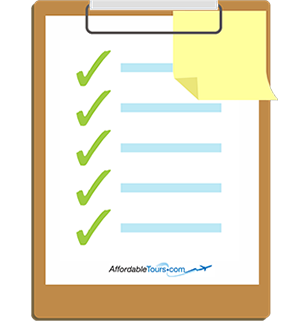 Find your perfect trip on our website and simply request a free quote. Need to speak to a live person? Call us 7 days a week at 1-800-935-2620. No robots here!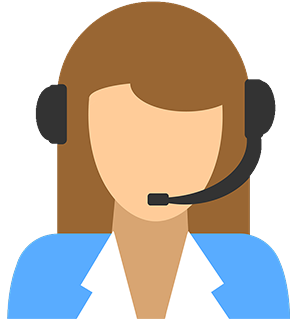 Your personal travel consultant will reach out and be your point of contact for your entire travel experience from start to finish. Did we mention you'll be working with an award winning team? Sweet!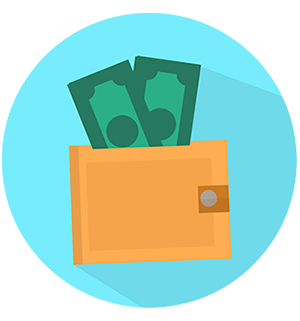 Because we're one of the largest sellers of travel, we're able to give you a discount on your vacation package. No one beats our prices!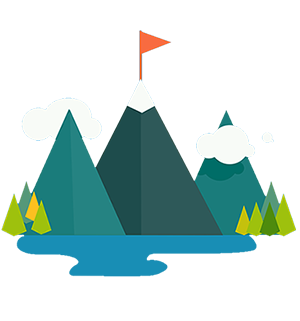 Knowing you got the best deal, all that's left is for you to pack your bags and enjoy your vacation!