Why Pay Retail? Call us or click for a quick quote and save money!
Overview
LOW UNPUBLISHED PRICES ON GLOBUS TOURS
Why pay full price? Call us or click above for a quick quote and save money on Globus Tours.
Discount for Young Travelers!
Discount for Young Travelers!
Promotion Details
Young travelers ages 8-17 receive a 10% discount on the land only portion of their vacation, plus as always receive our AffordableTours.com extra savings. Child discount does not apply to all vacations, please contact your Travel Consultant for applicable tours.
Must Book By Thu, Dec 31, 2020
View Promotion Terms & Conditions ›
10% off Young Traveler discount based on the full land-only cost of the tour. Only applies to Globus and Cosmos; does not apply to Avalon Waterways, vacations including Oberammergau or Escapes Vacations by Globus. To receive the Young Traveler discount, the age of the traveler must qualify at start date of the vacation. Does not apply to custom groups. Discount is applicable to any accommodation. Additional restrictions may apply.
Big Savings For Small Groups
Big Savings For Small Groups
Promotion Details
Traveling with family and friends has always been rewarding, and now the rewards can really pile up. Small groups of 5, 6, or 7 can save 5% per person off the land-only portion of the vacation. And don't forget: in groups of 8 to 15, one person travels at half price; in a group of 16+, one person travels free. You'll also receive our additional AffordableTours.com everyday savings.
Must Book By Thu, Dec 31, 2020
View Promotion Terms & Conditions ›
Traveling party of 5, 6, or 7 must travel from same origination point and must be advised at the time of booking. Discount on the land-only portion of core tour, not including extra night accommodations, extensions, taxes/fees, tips, and supplements. Does not apply to Globus Escapes, Cosmos, Monograms, vacations including Oberammergau or Avalon Waterways. Not combinable with other group allowances. Travelers already traveling at a discount, such as children, do not count toward the party total. Offer reliant on space availability, and applies to new bookings only. Full cancellation penalties will apply. Does not apply to custom groups or Escapes by Globus. Additional restrictions may apply.
Triple Room Reduction
Triple Room Reduction
Promotion Details
Save when three people travel together and share accommodations, plus you'll also get our additional AffordableTours.com everyday savings.
Must Book By Thu, Dec 31, 2020
View Promotion Terms & Conditions ›
Reduction varies by vacation and may not available on all packages. Does not apply to custom groups or Escapes by Globus. Additional restrictions may apply.
Up to $500 Welcome Back Credit for Repeat Travelers
Up to $500 Welcome Back Credit for Repeat Travelers
Promotion Details
Each time you travel on a Globus family of brands vacation (Cosmos, Globus, Avalon or Monograms) from 2019 onward you can earn up to $250 per person ($500 per couple) Welcome Back Credit to use towards your next vacation, plus as always our AffordableTours.com additional savings. There will be some select exceptions to the credit, including Escapes by Globus, Oberammergau, Monograms City Get-a-ways, Private Touring and any heavily discounted programs like Avalon Suite Rewards. Please see the list below for your potential credit amount listed per person.
Spend $2499 or less and receive $100 credit
Spend $2500 - $3499 and receive $150 credit
Spend $3500 - $4499 and receive $200 credit
Spend $4500 & Over and receive $250 credit
Combinable with all applicable consumer promotions except those with any Globus family of brands special discount programs of the vacation price.
Must Book By Thu, Dec 31, 2020
View Promotion Terms & Conditions ›
The Welcome Back Credit will be awarded upon completion of Globus family of brands vacations from 2019 onward. Credit amount can only be applied to the land/cruise or cruise only portion of a new Globus family of brands vacation (excluding Escapes by Globus, 2020 Oberammergau, select Cosmos tours, Monograms City Getaways, and Custom/Charter vacations). Credit amount is per person and must be redeemed for a future vacation with a deposit within 2 years from date of credit issue. Bookings can be made by contacting your preferred travel agent. Passenger name or past invoice number is required to redeem the credit. Combinable with all applicable consumer promotions except those with any Globus family of brands special discount programs of the vacation price. Credit is not redeemable for cash, non-refundable deposit, airfare, transfers, travel insurance, prepaid gratuities, pre/post nights, or optional excursions and is non-transferrable. All federal, state and local laws and regulations apply. Valid for all participating Globus family of brands offices. Additional restrictions may apply.
Tour Itinerary
This extraordinary 14-day guided vacation through Italy and Greece begins with two nights in Palermo on the island of Sicily to explore the magnificent cathedrals, cuisine, and culture. Tour the Valley of the Temples in Agrigento on your way to Catania on the eastern coast of Sicily. Take an excursion to Syracuse to explore the fascinating 5th-century Greek and Roman archaeological site before visiting the small island of Ortigia. Stop to gaze on the stunning hilltops and coastal cliffs of Taormina, then cross the Straits of Messina by ferry to the Italian mainland. Explore Southern Italy's "boot" with overnights in Cosenza and Matera, including a specialty dinner at a local restaurant, and a visit to a whitewashed trullo house—the signature Alberobello architecture of circular stone houses with conical roofs. Visit the beautiful towns of Locorotondo and Martina Franca in the "heel" of Italy, and spend two nights in Lecce, the "Florence of the South." Sightseeing includes visits to the Duomo and Santa Croce Basilica. In Brindisi, have lunch and a sightseeing tour before boarding your overnight ferry to the Ionian Sea to Patras in Greece. Cross the Gulf of Corinth via one of the world's longest cable-stayed bridges, visit the beautiful coastal town of Nafpaktos, and overnight in Itea. Enjoy an olive oil tasting in the area famous for its Amfissa olive trees. On to Delphi, where the Oracle told the future and the god Apollo found sanctuary on Mount Parnassus. Tour the extraordinary excavations and visit the Archaeological Museum—home to the 5th-century-BC bronze Charioteer. Continue to Athens, the Greek capital and home to the iconic Acropolis, Parthenon, Temple of Athena Nike, the Theseum where Socrates taught, and many more incredible sights of Greek history and mythology. Your escorted tour through Southern Italy and Greece is an experience for the ages!
Day 1: ARRIVE IN PALERMO, ITALY.
Welcome to Palermo! At 6 pm, meet your Tour Director and traveling companions for a welcome dinner at your hotel. (D)
Day 2: PALERMO.
Sightseeing with a Local Guide features the ornate Piazza Bellini, Capo Market, the baroque Church of Immacolata, and a visit to the magnificent CATHEDRAL. Drive up to Monreale for a panoramic view of the Conca d'Oro and a visit to the 12th-century NORMAN CATHEDRAL, famous for its 50,000 square feet of precious Byzantine mosaics. (B)
Day 3: PALERMO–AGRIGENTO–CATANIA.
Arrive in Agrigento and meet your Local Guide for a spectacular walk through the magnificent VALLEY OF TEMPLES with its gigantic yet graceful Greek structures that miraculously survived 24 centuries of tormented history. Continue to Catania and enjoy an orientation walk in the center. In Piazza del Duomo see the lava stone statue of an elephant, the city's symbol.
Today's Distance: 205 mi / 330 km (B)
Day 4: CATANIA. EXCURSION TO SYRACUSE AND ORTIGIA.
Head to Syracuse, birthplace of the mathematician Archimedes. Enter the ARCHAEOLOGICAL SITE for a guided visit of the 5th-century-BC sparkling-white Greek Theater, the Garden of Paradise, the Ear of Dionysus, the Altar of Hieron II, the Roman Amphitheater, and the Cordmaker's Cave. Another highlight is [LF] a visit to the pretty island of Ortigia.
Today's Distance: 93 mi / 150 km (B)
Day 5: CATANIA–TAORMINA–COSENZA.
Stop in the stunning hilltop town of Taormina, time to explore its streets and visit some sites. Cross the Straits of Messina by FERRY to reach mainland Italy for an interesting drive to the city of Cosenza. With your Local Guide discover the OLD TOWN. See the open-air museum and the contrastingly modern bridge by the architect Calatrava.
Today's Distance: 217 mi / 350 km (B,D)
Day 6: COSENZA–MATERA.
Drive to Matera famous for the sassi houses carved out of the rock. A special visit to CASA GROTTA has been arranged during your guided sightseeing. To top off the visit to this incredible town, [LF] dinner with local specialties has been arranged at a local restaurant
Today's Distance: 130 mi / 210 km (B,D)
Day 7: MATERA–ALBEROBELLO–LOCOROTONDO–MARTINA FRANCA–LECCE.
Today focus on the Itria Valley, one of Italy's most fertile and beautiful valleys. Start with Alberobello where a Local Guide will take you for a walking tour of the town, and for a visit one of its unique TRULLI—whitewashed, stone, circular houses with pinnacled, conical roofs. Next, stop in the quiet hilltop town of Locorotondo, classified as one of the most beautiful borghi in Italy, then in lively, elegant Martina Franca. Continue to the "heel of Italy" and arrive in Lecce, where you will stay for two nights.
Today's Distance: 124 mi / 200 km (B)
Day 8: LECCE.
Admire the baroque buildings and squares during your walking tour with a Local Guide and understand why Lecce has been called the "Florence of the South." Visit the impressive DUOMO and SANTA CROCE BASILICA. Later, an interesting optional excursion to Otranto is available. (B,D)
Day 9: LECCE–BRINDISI–OVERNIGHT FERRY TO PATRAS, GREECE.
Time to discover more of Lecce this morning before heading to the coastal city of Brindisi, endpoint of the Roman Appian way and the town from where Philleas Fogg left the continent in Jules Verne's Around the World in 80 Days. Lunch awaits in a local restaurant followed by a sightseeing tour of Brindisi. Later board your overnight FERRY and cross the Ionian sea to Greece.
Today's Distance: 37 mi / 60 km (excluding overnight ferry) (B,L,D)
Day 10: PATRAS–ITEA.
Enjoy the scenery as you approach busy Patras where you will disembark early afternoon. Take pictures of the Rion-Antirion Bridge, one of the world's longest multi-span cable stayed bridges, crossing the Gulf of Corinth. Stop in Nafpaktos, a popular holiday destination and site of the Battle of Lepanto, beautifully located on a bay, before arriving at your hotel in Itea.
Today's Distance: 73 mi / 118 km (B,D)
Day 11: ITEA. EXCURSION TO GALAXIDI.
Learn about one of Greece's most famous products—olive oil. The area around Itea is famous for its Amfissa olive trees which are protected by UNESCO. [LF] An OLIVE OIL TASTING with local specialties has been arranged for you. Later, stroll around the charming streets of the seaside town of Galaxidi, or sit in a seafront tavern and watch the world go by.
Today's Distance: 20 mi / 33 km (B)
Day 12: ITEA–DELPHI–ATHENS.
The morning is devoted to mystic Delphi. Meet your Local Guide and enjoy a fascinating tour of the ancient sanctuary of the god Apollo in its dramatic setting on Mount Parnassus. Hear about the Oracle and visit the EXCAVATIONS. Explore the ARCHAEOLOGICAL MUSEUM to admire the Charioteer, an extraordinary 5th-century BC bronze statue. Continue to Athens, Greece's proud capital.
Today's Distance: 125 mi / 200 km (B)
Day 13: ATHENS.
Sightseeing with a Local Guide includes a visit to the world-famous ACROPOLIS, perched high on a rocky outcrop overlooking the city. Here see the Parthenon, the Erechtheum with its Porch of Maidens, and the Temple of Athena Nike. Enjoy a panoramic view that includes glimpses of the Temple of Olympian Zeus, the Theater of Dionysus, and the beautifully preserved Theseum, where Socrates taught. Later, an orientation features the Parliament House and a picture stop at the Panathenaic Stadium. Built in the 2nd century AD, it is the only stadium in the world built entirely of marble, and was host to the opening and closing ceremonies of the first modern Olympics in 1896. The rest of the day is at leisure. Tonight, celebrate your journey with a farewell dinner at a local restaurant. (B,D)
Day 14: ATHENS.
Your vacation ends with breakfast this morning. (B)
Sightseeing & Activities:

PALERMO
Welcome dinner; guided sightseeing, visit the cathedral and the Norman cathedral in Monreale

AGRIGENTO
Guided walking tour of the Valley of Temples

CATANIA
Orientation

SYRACUSA
Guided visit of the archaeological site

ORTIGIA
[LF] Visit the island

TAORMINA
Orientation

STRAIT OF MESSINA
Ferry crossing

COSENZA
Guided sightseeing

MATERA
Guided walking tour, visit Casa Grotta; [LF] dinner with typical specialties

ALBEROBELLO
Guided walking tour, visit a trullo

LOCOROTONDO
Orientation

MARTINA FRANCA
Orientation

LECCE
Guided walking tour, visit the Duomo and Santa Croce Basilica

BRINDISI
Enjoy lunch; guided sightseeing

BRINDISI-PATRAS
Overnight ferry crossing

NAFPAKTOS
Orientation

GALAXIDI
[LF] Olive oil tasting with local specialties; orientation

DELPHI
Guided visit of the excavations, visit the Archaeological Museum

ATHENS
Guided sightseeing, visit the Acropolis; farewell dinner at a local restaurantMotorcoach; ferry crossing Strait of Messina; overnight ferry crossing from Brindisi to Patras.

Meals:
Full buffet breakfast daily; 1 lunch in Brindisi; 7 three-course dinners, including dinner at a local restaurant in Matera and Athens



Prices are per person, based on double room occupancy.

Single room supplement:
$790

Triple room reduction per person:
$50

Additional accommodations before or after your tour may be available.
Palermo: NH Palermo
Located in the the prettiest part of the city between the botanical gardens and the castle overlooking the beautiful Gulf of Palermo, this 237-room modern property offers great facilities including a seasonal outdoor swimming pool and Free Wi-Fi access thoughout. The restaurant serves a variety of Sicilian, Italian and international dishes and the lobby bar serves a comprehensive selection of drinks which can also be enjoyed on the outside terrace during the summer months.
Address:
Via Foro Italico, 22 B
Palermo , Italy
Catania: NH Catania Centro
The NH Catania Centro hotel is situated in the heart of Catania. Halfway between the city center and the city's shopping district, it's the perfect base for exploring the city as well as shopping. Attractions such as the Duomo di Sant'Agata, the University, or the Palazzo di Giustizia are just a stroll away, and you're within easy reach of the various bars, restaurants, and cafes in the area. Spread over nine floors, all 129 guestrooms are quiet and comfortable and are decorated in pleasant shades of walnut and green. Rooms on higher floors have panoramic city views, and from the superior rooms you can see Mount Etna. Rooms are equipped with Wi-Fi, satellite TV, a minibar, mini desk, iron board, and comfortable beds.
Address:
Piazza Trento,13
Catania Area , Italy
Cosenza: Royal
In the heart of Cosenza, a few steps from the MAB and the Bilotti Open Air Museum, the 4-star Royal Hotel is characterized by a classic design and furnishings and offers maximum comfort and quality of services. The hotel features 44 modern guestrooms distributed over 4 floors accessible via elevator. All guestrooms come with private bathroom, hairdryer, TV with SKY HD programming, mini fridge, safe, free Wi-Fi, and courtesy kit. The Hotel also has an in-house restaurant that serves both local and Italian dishes.
Address:
Viale Delle Medaglie D'Oro, 1
Cosenza , Italy
Matera: Hotel Del Campo
Set in a former 18th century aristocratic residence with beautiful ancient gardens, this charming property is located just outside the centre of Matera within easy reach of the Sassi UNESCO site. It offers large rooms, all of which are located in a new wing and feature parquet floors, air conditioning, and Free Wi-Fi. The hotel Restaurant serves delicious local specialities in the historic dining room together with an extensive choice of traditional wines from Basilicata.
Address:
Anngolo Via Lucrezio and Via Gravina
Matera , Italy
Lecce: Patria Palace
Patria Palace Lecce provides first-class luxury and services in the heart of Lecce, next to the Basilica of Santa Croce and a few steps from the Roman amphitheatre. Housed in an aristocratic mansion dating back to the 18th century, Patria Palace displays lots of original features such as frescoes, fountains, and beamed ceilings. Each of the 67 guestroom features modern comforts including Wi-Fi access and a marble bathroom. Some overlook the historic center and others the basilica. The rich breakfast is a sweet and savory buffet including local pastries and cold cuts. Guests can also enjoy a welcome drink or aperitif on the panoramic rooftop terrace and a gourmet meal at the in-house restaurant, featuring local specialties from Puglia.
Address:
Piazzetta Gabriele Riccardi, 13
Lecce , Italy
Itea: Hotel Nafsika Palace
Nafsika Palace Hotel is a boutique style hotel located in the heart of Itea, a quiet picturesque costal town at the roots of the Delphi Oracle. Its elegantly-decorated rooms are well-furnished with satellite LCD TV and spacious bathrooms. They also feature breathtaking views of the sea. Other amenities include a stylish bar and a lovely terrace. Free Wi-Fi access is available throughout.
Address:
Herron Street 6
Delphi , Greece
Athens: Crowne Plaza Athens City Centre
The Crowne Plaza Athens City Centre is a modern 193 room property, in the heart of Athens' commercial district offering Free Wi-Fi access. The hotel has a choice of dining options including the roof garden restaurant where during summer months, guests can dine under starry skies whilst enjoying a spectacular view of Lycabettus hill. The perfect place to unwind is at the roof-top bar where snacks and drinks can be taken al-fresco in the summer by the refreshing outdoor dipping pool. The lively lobby bar serves drinks and fruity cocktails year round and other leisure facilities include a gym and sauna.
Address:
Michalacopoulou Street 50
Athens , Greece
Question: How many suitcases can I take with me on my trip?
Each person is allowed one "check-in," and one "carry-on." Remember to take all valuables with you as "carry-on", because electronic equipment, cameras, laptops, jewelry, business documents and money are not covered by the airlines' liability, so always carry them aboard with you.
Question: Is Airfare Included in the Price?
Airfare from your point of origin to and from the trip is not included in the land price.
Similar Tours Other Travelers Liked
This trip has exceeded my expectations.
Every aspect of the trip was very smooth. Director provided excellent information on what was upcoming. Local guides were great in sharing personal stories tied in to what was being seen.
Amazing trip, and tour guide. Would recommend to others
Everything was terrific. Would do this again. G
I found Globus Tours (sold by Affordable Tours) to be a good mix of guided tours and free time. The extra excursions offered were excellent and well organized.
This was a first rate, professional tour company. We had an excellent experience.
The tour guide was very knowledgeable and professional. The drivers were above expectations. Rooms and meals were great. Would use Affordable Tours and Globus again.
Our tour guide Helen is excellent, she is very knowledgeable in history and explain things very clear. She is caring and did a very good job and made this trip memorable and the groups are easier going and made a great difference for this trip. Thank you for your services and certainly I will recommend my friends and I hope in near future l will make another trip with you and your company. Thank you.
Our tour director (Bob) and driver (Joe)) we're truly outstanding. The itinerary was great. Highly recommend.
My trip was fantastic, hotels, staff and guide your director was outstanding!!! Very happy with my trip, and will book another trip again we Affortable tours !
Fantastic trip. One of the best trips I ever took.
The tour operator are exceptional professional and friendly
Affordable tours is my agent of choice, in fact all my scheduled tour is book with affordable tours
AffordableTours.com® does not itself offer, service or administer the Travel Packages, and the ultimate terms and conditions of any Travel Package made available via the Site Offerings (including the prices quoted in connection with same) will be determined by the applicable Third-Party Travel Service Provider. AffordableTours.com® does not represent or warrant that the Price Quotes are accurate, up-to-date or free of error, or that same will be honored by the applicable Third-Party Travel Service Providers. All Price Quotes, Travel Package availability, Travel Package details/itinerary and other Content are subject to change without notice. All travel details published by and through the Site Offerings should be confirmed directly with the applicable Third-Party Travel Service Provider prior to making any travel plans. Reliance on any information made available to you by and through the Site Offerings is solely at your own risk.
How It Works
Vacationing has never been easier or cheaper with the help of a dedicated travel consultant from AffordableTours.com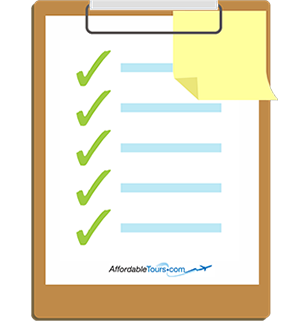 Find your perfect trip on our website and simply request a free quote. Need to speak to a live person? Call us 7 days a week at 1-800-935-2620. No robots here!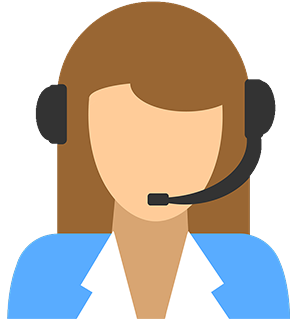 Your personal travel consultant will reach out and be your point of contact for your entire travel experience from start to finish. Did we mention you'll be working with an award winning team? Sweet!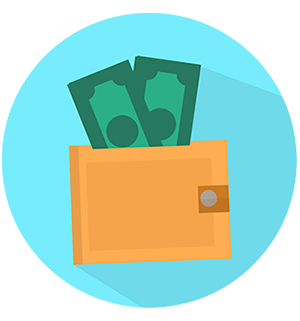 Because we're one of the largest sellers of travel, we're able to give you a discount on your vacation package. No one beats our prices!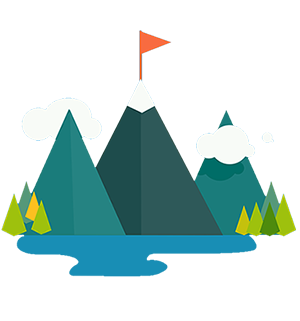 Knowing you got the best deal, all that's left is for you to pack your bags and enjoy your vacation!