Why Pay Retail? Call us or click for a quick quote and save money!
Overview
Dates & Prices
Start Date
End Date
Offers
Brochure
Land Price
Our Price
Quote
Mar 26, 2021
Apr 13, 2021
Deals

$3,149

Get Lower Price
Get Quote
Apr 09, 2021
Apr 27, 2021
Deals

$3,309

Get Lower Price
Get Quote
Apr 23, 2021
May 11, 2021
Deals

$3,309

Get Lower Price
Get Quote
May 07, 2021
May 25, 2021
Deals

$3,499

Get Lower Price
Get Quote
Jun 04, 2021
Jun 22, 2021
Deals

$3,409

Get Lower Price
Get Quote
Jun 18, 2021
Jul 06, 2021
Deals

$3,479

Get Lower Price
Get Quote
Jul 02, 2021
Jul 20, 2021
Deals

$3,329

Get Lower Price
Get Quote
Jul 16, 2021
Aug 03, 2021
Deals

$3,329

Get Lower Price
Get Quote
Jul 30, 2021
Aug 17, 2021
Deals

$3,329

Get Lower Price
Get Quote
Aug 13, 2021
Aug 31, 2021
Deals

$3,329

Get Lower Price
Get Quote
Aug 27, 2021
Sep 14, 2021
Deals

$3,569

Get Lower Price
Get Quote
Sep 10, 2021
Sep 28, 2021
Deals

$3,529

Get Lower Price
Get Quote
Sep 24, 2021
Oct 12, 2021
Deals

$3,479

Get Lower Price
Get Quote
Oct 08, 2021
Oct 26, 2021
Deals

$3,389

Get Lower Price
Get Quote
LOW UNPUBLISHED PRICES ON COSMOS TOURS
Why pay full price? Call us or click above for a quick quote and save money on Cosmos Tours.
Save $100 on 2021 Worldwide Vacations
Save $100 on 2021 Worldwide Vacations
Promotion Details
Book a 2021 vacation to receive the $100 per couple ($50 per person) discount on the land price, plus receive our everyday AffordableTours.com savings.
Combinable with all other applicable promotions.
Must Book By Fri, Jul 31, 2020
View Promotion Terms & Conditions ›
*Book a select 2021 Cosmos vacation to receive the $50 per person discount on the land price. Booking must be made, under deposit and discount applied between March 19 - July 31, 2020 for travel in 2021. Discount will apply to individual members of groups adding a name and non-refundable per person deposit WITHIN the promo window. Not applicable on TBA space. Not applicable to custom tours. Combinable with all other applicable promotions. Applies to new bookings only and offer will not be applied to pre-existing bookings. Offer reliant on space availability. Full cancellation penalties will apply. Additional restrictions may apply; see Travel Terms & Conditions for details. May be withdrawn at any time. PRMX0579

Young Travelers Save 10%
Young Travelers Save 10%
Promotion Details
Young travelers ages 8-17 receive a 10% discount on the land only portion of their vacation, plus as always receive our AffordableTours.com extra savings.
Must Book By Thu, Dec 31, 2020
View Promotion Terms & Conditions ›
To receive the Young Traveler discount, the age of the traveler must qualify at start date of the vacation. Does not apply to custom groups. Discount is applicable to any accommodation. Additional restrictions may apply.

Up to $500 Welcome Back Credit for Repeat Travelers
Up to $500 Welcome Back Credit for Repeat Travelers
Promotion Details
Each time you travel on a Globus family of brands vacation (Cosmos, Globus, Avalon or Monograms) from 2019 onward you can earn up to $250 per person ($500 per couple) Welcome Back Credit to use towards your next vacation, plus as always our AffordableTours.com additional savings. There will be some select exceptions to the credit, including Escapes by Globus, Oberammergau, Monograms City Get-a-ways, Private Touring and any heavily discounted programs like Avalon Suite Rewards. Please see the list below for your potential credit amount listed per person.
Spend $2499 or less and receive $100 credit
Spend $2500 - $3499 and receive $150 credit
Spend $3500 - $4499 and receive $200 credit
Spend $4500 & Over and receive $250 credit
Combinable with all applicable consumer promotions except those with any Globus family of brands special discount programs of the vacation price.
Must Book By Thu, Dec 31, 2020
View Promotion Terms & Conditions ›
The Welcome Back Credit will be awarded upon completion in 2019 onward of Globus family of brands vacations. Credit amount can only be applied to the land/cruise or cruise only portion of a new Globus family of brands vacation (excluding Escapes by Globus, 2020 Oberammergau, select Cosmos tours, Monograms City Getaways, and Custom/Charter vacations). Credit amount is per person and must be redeemed for a future vacation with a deposit within 2 years from date of credit issue. Bookings can be made by contacting your preferred travel agent. Passenger name or past invoice number is required to redeem the credit. Combinable with all applicable consumer promotions except those with any Globus family of brands special discount programs of the vacation price. Credit is not redeemable for cash, non-refundable deposit, airfare, transfers, travel insurance, prepaid gratuities, pre/post nights, or optional excursions and is non-transferrable. All federal, state and local laws and regulations apply. Valid for all participating Globus family of brands offices. Additional restrictions may apply.
Tour Itinerary
A European tour… should include the most popular and exciting cities, the must-see sights, picturesque scenery, and a mix of culture, history, and just plain fun. On this Best of Europe tour, you'll experience all of this and more. You will start with visiting London, the British capital, where you could join one of our optional excursions or just spend time at leisure discovering the city on your own. From there, you'll take the Eurostar train to Brussels and then carry on your journey by coach to discover many interesting continental destinations. On guided sightseeing tours, you'll visit the must-see sights—including those that will delight history fans—such as Amsterdam's canals; Rome's St Peter Square; Florence's renaissance old city center with a replica of the "David" by Michelangelo, Pompeii, where you'll see what life was like during the Roman Empire before Mount Vesuvius erupted in 79 AD; Paris's most famous landmarks and much more. On this comprehensive European tour, you'll also enjoy spectacular scenery. You'll drive through the picturesque Rhineland with its scenic countryside, historic castles, and charming villages, and you'll enjoy breathtaking views of the Italian and French Riviera's. Sit back and relax as you drive past the Burgundy vineyards in France and through gorgeous alpine scenery from Switzerland to Italy. Marvel at the beauty of Tuscany with its rural villages, rolling hills, vineyards, rows of cypress trees, and olive groves. You'll stand in awe as you witness the blue sea and amazing views on the Sorrento coast and on the legendary island of Capri, and you'll love the green hills and valleys as you travel through Umbria to visit Assisi. At the end of this tour of the Old Continent, you'll take the Eurostar train back to London crossing the Channel Tunnel for one more night in the capital city of the United Kingdom. All of this and more await you on this dream European vacation designed for value-minded travelers!
Day 1: ARRIVE IN LONDON, ENGLAND.
Check into your hotel. In the afternoon, you may want to start exploring the lively British capital. Uniformed hosts and the CosmosGO app are available to help you make the most of your stay.
Day 2: LONDON.
A full day to savor a variety of optional activities: take a panoramic tour of London's landmarks, visit the Tower of London, or choose an excursion to Windsor Castle. Tonight, we recommend our optional Taste of London excursion with dinner, followed by a guided illumination cruise on the Thames River. (B)
Day 3: LONDON–BRUSSELS–AMSTERDAM AREA, HOLLAND.
Transfer to the railway station and board the EUROSTAR TRAIN to Brussels with your Tour Director. Take a seat on your luxury motorcoach for the drive to the Amsterdam area.
Today's Distance: 323 mi/ 520 km (B)
Day 4: AMSTERDAM AREA–WIESBADEN, GERMANY.
Today, enjoy sightseeing in Amsterdam with a Local Guide pointing out the city highlights, followed by a CANAL CRUISE to see the city from water level, then stop to watch the cutting and polishing of precious stones at a DIAMOND CENTER. This afternoon, continue your journey to Wiesbaden.
Today's Distance: 258 mi/ 415 km (B)
Day 5: WIESBADEN–HEIDELBERG–LUCERNE AREA, SWITZERLAND.
Drive through the picturesque Rhineland and enjoy splendid scenery as you skirt the Rhine river. Next, drive into Germany's oldest university town, Heidelberg, nicely located at the confluence of the Neckar and Rhine Rivers, for a short visit. Continue to the Lucerne area.
Today's Distance: 270 mi/ 435 km (B)
Day 6: LUCERNE AREA.
Lucerne is nestled amid its snowcapped Alps, surrounded by its lake, and graced by the clear mountain waters of the Reuss River. Your orientation includes the LION MONUMENT, erected in memory of the 800 Swiss Guards who defended Louis XVI and his wife; and the wooden CHAPEL BRIDGE. A grand selection of optional activities completes the day: a cable-car ride to the 10,000-foot summit of Mount Titlis; a cruise on the fjord-like lake; and, of course, time to shop for an authentic Swiss watch. (B)
Day 7: LUCERNE AREA–VERONA, ITALY–VENICE AREA.
More wonderful alpine scenery as you drive into the mountain ranges that surround the massive St. Gotthard Pass. Continue to the warmer and sunnier ambiance of Canton Ticino, then cross into Italy and drive across the Po Valley to Verona, medieval setting of Shakespeare's Romeo and Juliet. Stroll around the picturesque market square (Piazza delle Erbe). Tonight, overnight in the Venice area.
Today's Distance: 367 mi/ 590 km (B)
Day 8: VENICE AREA.
Venice is more like a marvelous film set than a real-life city, with its crisscrossing canals, gondolas and water buses, arched bridges, palaces, and busy little piazzas. Your included orientation starts with a BOAT RIDE to St. Mark's Square and is followed by free time to soak up the city's unique atmosphere and a chance to visit a GLASSBLOWING WORKSHOP. Don't miss out on the optional gondola trip, gliding along the picturesque canals with a local troubadour to serenade you. (B,D)
Day 9: VENICE AREA–ASSISI–ROME.
An interesting drive southward, crossing the rolling Apennines. Stop in medieval Assisi, where St. Francis was born in 1182, and visit the world-famous BASILICA with its beautiful frescoes by Giotto. Then, head for Rome.
Today's Distance: 345 mi/ 555 km (B)
Day 10: ROME.
The "Eternal City" is steeped in history, vibrantly alive and exciting, and absolutely unique! Included sightseeing with a Local Guide starts with St. Peter's Square and Basilica. Other highlights are the iconic Colosseum, the largest amphitheater ever built, and Circus Maximus. (B)
Day 11: ROME–POMPEII–SORRENTO AREA.
Travel south all the way today, with the Vesuvius volcano in the distance. Visit Pompeii, where time stopped in 79 AD when the Vesuvius eruption totally buried it. On your included visit to the ARCHAEOLOGICAL SITE, see the luxurious villas, temples, theater, and forum. Just a few more miles to reach the lively Sorrento area.
Today's Distance: 205 mi/ 330 km (B)
Day 12: SORRENTO AREA. EXCURSION TO CAPRI.
Cross the blue sea for a full-day excursion to the legendary island of Capri. Surrounded by rose-tinted rocks, Capri has incredibly beautiful coves of translucent blues and greens. The town, with its pretty piazzetta, maze of streets, fashionable boutiques, and cozy restaurants, is a mecca for the jet set. An optional tour takes you around the island with its steep roads and panoramic views. (B,D)
Day 13: SORRENTO AREA–FLORENCE.
An early journey north to Florence. Vistas of rolling hills, austere rows of cypress trees, terraced vineyards, olive groves, and rural villages form the backdrop of your journey through beautiful Tuscany. Arrive in Florence in the afternoon in time to enjoy its magnificent architectural and artistic treasures; the included walking tour with a Local Guide shows the highlights.
Today's Distance: 320 mi/ 515 km (B,D)
Day 14: FLORENCE–PISA–ÈZE, FRANCE–FRENCH RIVIERA.
Stop in Pisa, where you hop on a mini train to see the SQUARE OF MIRACLES and the famous Leaning Tower. Bypassing the great port of Genoa, drive northwest for glimpses of the Italian and French Rivieras. Visit a typical Provence PERFUME WORKSHOP in Èze and later reach the shores of the charming Côte d'Azur.
Today's Distance: 273 mi/ 440 km (B)
Day 15: FRENCH RIVIERA–SAINT-ANDRÉ-LES-ALPES–ROUTE NAPOLEON–GRENOBLE.
Taking the Route Napoleon, follow in the footsteps of the French leader as he escaped from exile in Elba. Stop for some crispy fresh air in Saint André Les Alpes before reaching Grenoble—an alpine sports mecca and site of the 1968 Winter Olympic Games.
Today's Distance: 277 mi/ 445 km (B,D)
Day 16: GRENOBLE–BEAUNE–PARIS.
Enjoy the very heart of the Burgundy wine-growing region, making a stop in lovely Beaune, surrounded by some of the world's finest vineyards. Continue northward to the exciting city of Paris, capital of France.
Today's Distance: 385 mi/ 620 km (B)
Day 17: PARIS.
Paris is a world-class city with more familiar landmarks than almost any other city in the world. This morning, see the main sights during the included city tour with a Local Guide. In the afternoon, a chance to feel like a French aristocrat as you join the optional walking tour through the immense Palace of Versailles. This evening, why not join an optional dinner? (B)
Day 18: PARIS–LONDON, ENGLAND.
Relax on your EUROSTAR journey back to London.
Today's Distance: 305 mi/ 492 km (B)
Day 19: LONDON.
Your vacation ends with breakfast this morning. (B)
December 16 Departure – Christmas in Rome and New Year's in Paris, including festive dinner
Local Host:
Host service in London
Sightseeing & Activities:
LONDON
Visit
AMSTERDAM
Canal cruise, guided sightseeing
HEIDELBERG
Visit
LUCERNE

Visit
VERONA
Visit
VENICE
Canal boat ride, glassblowing workshop
ASSISI
Visit St. Francis Basilica
ROME
Guided sightseeing
POMPEII
Archaeological site guided visit
CAPRI
Excursion by boat
SORRENTO
Visit
FLORENCE
Guided walking tour
PISA
See the Leaning Tower
ÈZE
Visit a perfume workshop
BEAUNE
Visit
PARIS
Guided sightseeingTouring by private, first-class, air-conditioned motorcoach with free Wi-Fi; Eurostar train London-Brussels and Paris-London; canal boat in Venice; Capri boat ride; Pisa mini-train ride
Meals:
Buffet breakfasts daily; 4 dinners
Prices are per person based on double room occupancy.

Single room supplement:
$710-$960

No triple room reduction.

Additional accommodations before or after your tour may be available.

2021 departures are subject to itinerary and price modification. Details will be available in September 2020.
London: Novotel London West
Amsterdam: Best Western Plus Amedia Amsterdam Airport
Amsterdam: Holiday Inn Express Arena Towers
Rome: Grand Fleming Hotel
Sorrento: Panorama Palace
Nice: Ibis Promenade des Anglais at Nice
Grenoble: Mercure Alpotel
Paris: Timohotel Berthier
Paris: Hotel Ibis Styles Paris Porte D'Orleans
Question: What About the Visa charges is it inclusive?
You will be responsible for your own visas.
Question: Do you offer airfare to be added on?
Yes- we can find airfare for you as well when you book a tour or cruise with us.
Question: How about Airport pick up and drop off?
Our travel consultants can arrange that for you.
Question: on this tour can they accomodate a senior person with a walker?
Yes, but there is a fair amount of walking involved. It may be more comfortable to use a wheel chair. Please call us and speak with one of our certified travel consultants to figure out what will be best.
Question: On this tour do you get to walk around these locations or are we just seeing them by boats, driving?
You will have several walking tours and excursions included on this trip. Also, anything listed in ALL CAPS on the itinerary is an included excursion with a visit.
Question: Are the prices in American funds?
All prices on our website are in US dollars.
Question: how many breakfast and dinner are for the entire trip?
Included on this Cosmos trip are daily buffet breakfasts and 4 dinners.
Question: Are the hotel accomodations included
Yes- all hotel accommodations are included.
Question: What is the format for the postal code when requesting a quote from New Zealand. I can't seem to get past this point on your form.
For our international clients, you can use "00000" as your zip code to request a quote from us. Alternatively, you can email
[email protected]
Question: How many suitcases can I take with me on my trip?
Each person is allowed one "check-in," and one "carry-on." Remember to take all valuables with you as "carry-on", because electronic equipment, cameras, laptops, jewelry, business documents and money are not covered by the airlines' liability, so always carry them aboard with you.
Question: Is Airfare Included in the Price?
Airfare from your point of origin to and from the trip is not included in the land price.
Similar Tours Other Travelers Liked
I would upgrade the internet bandwith on the bus. It only lasted about an hour with 31 people using it. For sure use another hotel in Sorrento, this place was very bad in so many areas, I would never send anyone there again. Days can be a bit long. Getting back to the hotel by 5pm should be a goal. Every hotel should have a list of churches, and places to eat available on paper, not on an app. There needs to be some thought given on how to get our laundry done. On a 18 day trip, we should not have to keep asking when can we do it, and where. There does not seem to be important, but it was to use. For group dinners during Lent, there should be options for the main course instead of fish. I was not able to eat on those nights due to meat only being served. I did not think to mention this when we were being asked about food, but there should always be an option than just meat. Guests should not have to drag their bags to their rooms and back. Only use hotels that offer this service. It's silly that its a company rule that our guide and driver can not eat meals with us. We miss out on asking questions and gaining knowledge about the places we have seen and will see. Never sure if we should have been tipping our local guides. I know the book said our guide would advise us on this, but never did, so I did not. The bus was very comfortable, but the seat rotation was a mess from day 2. Mostly due to guests who can not keep it straight, but moving two seats was a bit confusing. Not sure really what happened on the day we spent trapped in a snow storm leaving Switzerland. Communications and planning has to be improved on so this can not happen again. There should also be water and some snacks on the bus in case of emergency's like the one we had. I know its difficult to park a large bus, but if there is anyway to miss going to these large travel stations for breaks please look into it. These were crazy and not a good way to experience the countries we were seeing. The stop to see the diamonds and leather shops were a total waste of time, either skip these or find real crafts that we can appreciate.
I Loved my taste of Europe vacation. Our guide and driver were exeptional. I will defientley be interested in future travels with Cosmos.
I had a wonderful experience meeting the people in the tour. seen so many beautiful places very happy. but the best was meeting Iris the director of our tour, she was exceptional great, she took great care of everybody. She made sure everybody was in the bus before we move to another place, took care of our luggage with such a care as if it was hers. Great wonderful person.
Bobby was extremely responsive and helpful. Tour director Amila was amazing and bus driver Stefano very professional and excellent driver. The trip was good. Some rooms not so good, very warm and slept with windows open except when hardware had been removed. Some stains on floor and sometimes location at airports or in major construction and close to city center or not always close to transportation so optional excursions were more attractive. Overall, good trip and experience. Great teamwork and anticipation by Amila for a very diverse group regarding culture, health needs. Enjoyed our trip.
Although we saw a lot, this tour was very busy. We were up early everyday and were on the go until late at night. We knew it would be this way with all the towns we were going to. I would recommend that those taking the tour do the optional Rome night out and Venice night out. But not to do all optional excursions because it leaves you with no free time.
The experience was priceless, I recommend this to everyone.
The tour was well organised but for two weeks tour a more comfortable coach would be much appreciated.The tour according to me everyday should end at least by 4p.m so that elderly people would have some time to relax at our hotels and enjoy its facilities. Finally i can say the tour was "Value for Money"
AffordableTours.com® does not itself offer, service or administer the Travel Packages, and the ultimate terms and conditions of any Travel Package made available via the Site Offerings (including the prices quoted in connection with same) will be determined by the applicable Third-Party Travel Service Provider. AffordableTours.com® does not represent or warrant that the Price Quotes are accurate, up-to-date or free of error, or that same will be honored by the applicable Third-Party Travel Service Providers. All Price Quotes, Travel Package availability, Travel Package details/itinerary and other Content are subject to change without notice. All travel details published by and through the Site Offerings should be confirmed directly with the applicable Third-Party Travel Service Provider prior to making any travel plans. Reliance on any information made available to you by and through the Site Offerings is solely at your own risk.
How It Works
Vacationing has never been easier or cheaper with the help of a dedicated travel consultant from AffordableTours.com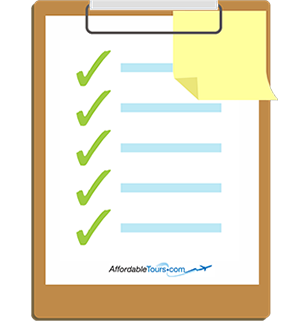 Find your perfect trip on our website and simply request a free quote. Need to speak to a live person? Call us 7 days a week at 1-800-935-2620. No robots here!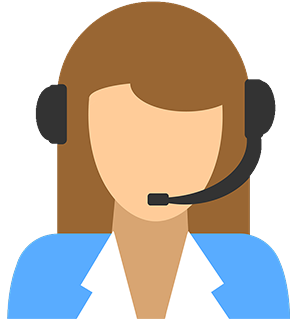 Your personal travel consultant will reach out and be your point of contact for your entire travel experience from start to finish. Did we mention you'll be working with an award winning team? Sweet!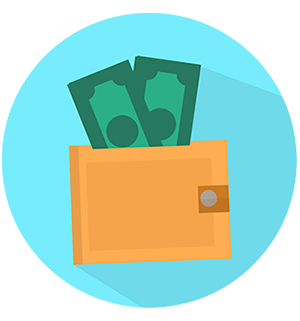 Because we're one of the largest sellers of travel, we're able to give you a discount on your vacation package. No one beats our prices!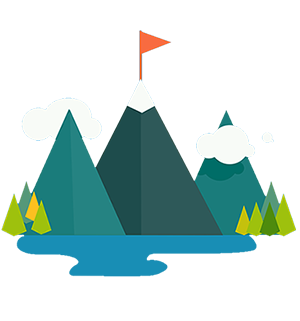 Knowing you got the best deal, all that's left is for you to pack your bags and enjoy your vacation!