Dates & Prices
Start Date
End Date
Offers
Brochure
Land Price
Our Price
Quote
Apr 18, 2020
May 16, 2020
Call Us

$5,805

Get Our Price
Get Quote
Apr 25, 2020
May 23, 2020
Call Us

$5,805

Get Our Price
Get Quote
May 02, 2020
May 30, 2020
Call Us

$5,805

Get Our Price
Get Quote
May 23, 2020
Jun 20, 2020
Call Us

$5,805

Get Our Price
Get Quote
Jun 03, 2020
Jul 01, 2020
Call Us

$6,035

Get Our Price
Get Quote
Jun 06, 2020
Jul 04, 2020
Call Us

$6,035

Get Our Price
Get Quote
Jun 10, 2020
Jul 08, 2020
Call Us

$6,270

Get Our Price
Get Quote
Jun 20, 2020
Jul 18, 2020
Call Us

$6,270

Get Our Price
Get Quote
Jul 04, 2020
Aug 01, 2020
Call Us

$6,270

Get Our Price
Get Quote
Jul 11, 2020
Aug 08, 2020
Call Us

$6,270

Get Our Price
Get Quote
Jul 25, 2020
Aug 22, 2020
Call Us

$6,270

Get Our Price
Get Quote
Aug 01, 2020
Aug 29, 2020
Call Us

$6,270

Get Our Price
Get Quote
Aug 15, 2020
Sep 12, 2020
Call Us

$6,035

Get Our Price
Get Quote
Aug 22, 2020
Sep 19, 2020
Call Us

$6,035

Get Our Price
Get Quote
Aug 26, 2020
Sep 23, 2020
Call Us

$6,035

Get Our Price
Get Quote
Aug 29, 2020
Sep 26, 2020
Call Us

$5,805

Get Our Price
Get Quote
Sep 02, 2020
Sep 30, 2020
Call Us

$5,805

Get Our Price
Get Quote
Sep 05, 2020
Oct 03, 2020
Call Us

$5,805

Get Our Price
Get Quote
Sep 09, 2020
Oct 07, 2020
Call Us

$5,805

Get Our Price
Get Quote
Sep 12, 2020
Oct 10, 2020
Call Us

$5,805

Get Our Price
Get Quote
Apr 17, 2021
May 15, 2021
Call Us

$6,095

Get Our Price
Get Quote
Apr 24, 2021
May 22, 2021
Call Us

$6,095

Get Our Price
Get Quote
May 01, 2021
May 29, 2021
Call Us

$6,095

Get Our Price
Get Quote
May 08, 2021
Jun 05, 2021
Call Us

$6,095

Get Our Price
Get Quote
May 15, 2021
Jun 12, 2021
Call Us

$6,095

Get Our Price
Get Quote
May 22, 2021
Jun 19, 2021
Call Us

$6,095

Get Our Price
Get Quote
May 26, 2021
Jun 23, 2021
Call Us

$6,095

Get Our Price
Get Quote
May 29, 2021
Jun 26, 2021
Call Us

$6,095

Get Our Price
Get Quote
Jun 02, 2021
Jun 30, 2021
Call Us

$6,095

Get Our Price
Get Quote
Jun 05, 2021
Jul 03, 2021
Call Us

$6,095

Get Our Price
Get Quote
Jun 09, 2021
Jul 07, 2021
Call Us

$6,095

Get Our Price
Get Quote
Jun 19, 2021
Jul 17, 2021
Call Us

$6,095

Get Our Price
Get Quote
Jul 03, 2021
Jul 31, 2021
Call Us

$6,095

Get Our Price
Get Quote
Jul 10, 2021
Aug 07, 2021
Call Us

$6,095

Get Our Price
Get Quote
Jul 24, 2021
Aug 21, 2021
Call Us

$6,095

Get Our Price
Get Quote
Jul 31, 2021
Aug 28, 2021
Call Us

$6,095

Get Our Price
Get Quote
Aug 07, 2021
Sep 04, 2021
Call Us

$6,095

Get Our Price
Get Quote
Aug 14, 2021
Sep 11, 2021
Call Us

$6,095

Get Our Price
Get Quote
Aug 21, 2021
Sep 18, 2021
Call Us

$6,095

Get Our Price
Get Quote
Aug 25, 2021
Sep 22, 2021
Call Us

$6,095

Get Our Price
Get Quote
Aug 28, 2021
Sep 25, 2021
Call Us

$6,095

Get Our Price
Get Quote
Sep 01, 2021
Sep 29, 2021
Call Us

$6,095

Get Our Price
Get Quote
Sep 04, 2021
Oct 02, 2021
Call Us

$6,095

Get Our Price
Get Quote
Sep 08, 2021
Oct 06, 2021
Call Us

$6,095

Get Our Price
Get Quote
Sep 11, 2021
Oct 09, 2021
Call Us

$6,095

Get Our Price
Get Quote
Call or submit a quote for award-winning value and service!
Tour Itinerary
Stunning coastlines, historic cities, pristine national parks and some of the most delicious local cuisine your stomach will ever encounter - the Western Balkans have it all. And, this epic 29-day journey will show the best of it. Beginning in Budapest, which is also known as 'the Pearl of the Danube', you'll have the chance to see a range of small towns, bright lights and natural wonders across Hungary, Serbia, Bosnia, Montenegro, Croatia and Slovenia. Your local leaders along the way will be able to give you insights into the different cultures you encounter, with a focus on the people, history and food.
Day 1: Budapest
Szia! Welcome to Hungary. Budapest is Hungary's intoxicating capital, on the banks of the Danube River. If you arrive early you could take part in one of our Urban Adventure day tours, such as the Buda Castle Explorer or Bites and Sights. Check them out at urbanadventures.com. After the welcome meeting this evening, perhaps take a night walk along the Danube River to see the surrounding buildings and bridges lit up in lights, or head out with some of your new travel buddies to one of Budapest's funky 'ruin pubs'.
Day 2: Budapest
Today you have a full free day to explore Budapest, known as 'The Pearl of the Danube'. Admire intricate carvings on resplendent buildings, cross the iconic Chain Bridge to explore the Castle District, or simply meander through winding streets snacking on local delicacies. Budapest is a great city to enjoy from the water. Perhaps take a boat trip along the river or catch a funicular up to the castle for spectacular views of the Parliament Building. With so much to see and do, hiring a bicycle is another great way to move between the sights. Perhaps head to Statue Park to see the communist monuments that were removed from the city after the fall of the Iron Curtain. You might like to take a tour of the beautiful Hungarian State Opera House, or check out the Hungarian National Museum. One unmissable activity is a soak in the healing waters of Budapest's hot thermal baths.
Day 3: Osijek
Travel by private van through the Hungarian Puszta and cross the border into Croatia to a land of cornfields, vineyards and pastel-hued villages, famed for its cuisine – arriving at the Slavonian capital of Osijek (approximately 4 hours). This laid-back university town features an enchanting medieval citadel (tvrđa), as well as the Upper Town, only a short walk along the banks of the Drava. Many cafes line the river, inviting you to join in on the Croatian national pastime: people watching. Osijek is a fairly well-designed city easily navigated on foot. There are also numerous cycling routes throughout the city. Navigate the hallways of grand buildings, stroll along the banks of the Drava River or pick up the true flavours of this destination at a local cafe. Our accommodation is at our long-time friend's guesthouse, located right inside the citadel. The guesthouse is family owned, and local wine and craft beer are always on offer.
Day 4: Osijek
Today is a free day to explore Osijek and its surrounds. You might like to visit the small provincial town of Dakovo, about 35 kilometres south of Osijek. The town is dominated by an impressive neo-Romanesque cathedral. While here, don't miss seeing a workout session at the Lipizzaner horse training stables and learn about their history from a local guide. You could also use the day to do a full day trip that includes a visit to the wetlands of Kopacki Rit Nature Reserve for a spot of bird watching, nearby Tikves Castle, historical Batina Hill from where you can see both Hungary and Serbia across the Danube, wine tasting at Belje wine cellar and lunch at the etno-village at Karanac. In Osijek itself there's the Museum of Slavonia and the Archaeological Museum to explore. Or you could just hire a bike and cycle around this delightful region. However you're feeling, there are plenty of options to choose from today. This evening, maybe discover some of the best cuisine in Croatia with traditional dishes like fiš paprikas (fish stew with hand-made noodles), kulen (spicy sausages), and čobanac (stew).
Day 5: Vukovar / Ilok / Novi Sad
Today travel to Novi Sad by private minibus. Learn more about recent history by taking a side trip to nearby Vukovar en-route, a town that symbolises the devastation of the recent war – the town fell in 1991 after the fiercest and most protracted battle seen in Europe since 1945. The town's ruined water tower now stands as a memorial of the ethnic war that raged in this region during the early 1990s. Our stop includes a visit of the local hospital and the museum in its basement. It was used as a refuge during the siege, and the group will be shown around and hear wartime stories from hospital staff, some of whom still work here and who were among the few survivors. Next up is a visit to a local vineyard in quaint Ilok to see the workings of a family-run vineyard. The old wine cellar dates back to 1450, and is the first originally purpose built wine cellar in this part of Europe. Taste a range of their wines, including the famous Ilok Traminac Premium wine, which was served at the celebration of the coronation of Queen Elizabeth II. Head across the border into Serbia to the historic town of Novi Sad (approximately 1 hour). Sitting on the banks of the Danube River, the city is surrounded by fertile farms and vineyards and features an interesting mix of traditional Serbian cultural heritage and Austro-Hungarian architecture. During your free afternoon make sure you stop by the city's fortress of Petrovaradin, which sits right on the Danube and contains a museum of historic artefacts from the region.
Day 6: Belgrade
Travel by two-hour train or bus to Belgrade. Known as the' White City', Belgrade is one of the oldest cities in Europe. Sitting at the confluence of two major rivers the – Sava and the Danube – it's an important intersection between Eastern and Western Europe. Here you'll experience an energetic mix of progressive flamboyance and conservative customs. On arrival, enjoy a guided tour of the city's wide boulevards and squares, and the historic and green heart of Kalemegdan Park. The park is home to Kalemegdan Fortress, which has overlooked the Danube River here for centuries. In the evening, head down to Skadarska Street in the bohemian quarter of Skadarlija to sample some authentic local food and enjoy the lively atmosphere, in a place where Orthodox churches vie for space next to fashionable nightclubs.
Day 7: Belgrade
Today is a free day to further discover Belgrade. You might like to take a cruise along the Danube River, passing the Kalemegdan Fortress, Pancevo Bridge and Zemun. Make sure you visit the imposing Hram Svetog Save (St Sava Church). Alternatively the local market Zeleni Venac can keep you occupied for hours. Perhaps take a stroll through the Nikola Tesla Museum to learn about the life and work of Serbia's greatest inventor, or check out the city's Ethnographic or Military Museums. You can climb the 36-metre, 1896 Gardos tower in Zemun for sweeping views of the city and the Danube, or get a crash course in Serbian contemporary art at Zepter Museum. If the weather is warm, why not brave the crowds on Ada Ciganlija beach, where you can swim, take part in water-sports or simply soak up the sun with a cocktail. Throughout the summer months, Belgrade hosts a variety of musical and cultural events and the city is abuzz with people and activities. The city's nightlife has become legendary throughout Europe, with several hundred floating bars, restaurants and nightclubs lining the Danube and Sava rivers.
Day 8: Sarajevo
Today travel by bus through beautiful countryside to Sarajevo. The journey will take around eight hours in total, so sit back and enjoy the scenery. Sarajevo is Bosnia and Herzegovina's small but vibrant capital. Twenty years after the end of a devastating war, Sarajevo is slowly asserting itself as one of Europe's most beautiful and interesting destinations. The city often draws comparisons with Istanbul as a city that mixes east and west – dotted with minarets, mosques, bazaars and the aroma of coffee. On arrival, embark on a guided tour to gain an insight into the history and culture of the city. Sarajevo is one of the few cities in the world that features an Orthodox church, a Catholic church and a mosque (the famous Begova Džamija) all within close proximity. In the evening, perhaps enjoy a simple but delicious meal in Bascarsija, Sarajevo's old bazaar. Out from here the city's history unfolds – from Ottoman-era buildings to the elaborate constructions of the Austro-Hungarian period and on to the ugly structures of the communists. Try the local speciality of bosanski cevapi (grilled minced meat mixed with mild spices).
Day 9: Mostar / Sarajevo
Today head out of Sarajevo for a day trip to Mostar, a town situated in a beautiful valley in the high mountains of Herzegovina (approximately 2.5 hours). Thanks to the river Neretva Mostar was able to develop as a city in the barren landscape of Herzegovina. Neretva's size turned Mostar into a trading centre of the region very early on. The city was the most heavily bombed settlement in Bosnia during the war, but it has since been rebuilt and now features on UNESCO's World Heritage list. On arrival, head to the famous Stari Most Bridge, first built by the Ottomans in 1565 – it was the great architect Mimar Hajrudin who succeeded with the impossible mission to cross the Neretva River with a single span stone bridge. The bridge also made headline news during the Yugoslav wars when it was destroyed in 1993. It was rebuilt and reopened in 2004, and there's an interesting museum about its history next to the bridge itself. If you're lucky you'll see the famous bridge divers hurl themselves into the icy waters below. It's a tradition for the young men of the town to make the jump, and it's now an annual competition. In the evening, return to Sarajevo, where you'll enjoy a cooking class and included dinner at your pension.
Day 10: Sarajevo
Enjoy a free day in and around Sarajevo. You could take an optional day trip out to the thermal springs and green parks of Ilidza, the source of the River Bosna. You might prefer to discover local history with a visit to the History Museum and the Sarajevo War Tunnels (dug underneath the airport runway and used to smuggle provisions into the city during its siege), or learn about the tragedies faced by the city's Jews at the Jewish Museum. Perhaps get cultural with a stroll through the Art Gallery of Bosnia and Herzegovina. Perhaps return to Baščaršija and get lost in the mosques, caravanserais, and stone-vaulted bazaars, snacking on burek or ćevapi, or ramble along through Park Prinčeva for views of the city. The Pivnica HS brewery, which also has a restaurant, is a good place to sample local award-winning beer and spend an evening.
Day 11: Durmitor National Park / Niksic
Board our private transfer and travel through beautiful countryside to Montenegro, arguably one of the most stunning countries in the world. The drive today is long (approx 7-9 hours) but very scenic, and we will stop numerous times, so have your camera at the ready. Get back to nature by travelling into the heart of the beautiful Durmitor National Park. This World Heritage site was formed by glaciers and is crisscrossed with rugged mountains (40 of which reach over 2,000 metres in height), pristine pine forests, two deep canyons, rivers, crystal lakes and underground streams. Enjoy a hike through this wonderful, lesser-explored wilderness, along the shores of a lake (approx 2km). Keep an eye out for some of the 163 species of bird or 50 species of mammal that the region is home to. If you prefer to opt out of the hike you can instead just take in the tranquil surrounds until the group returns. Continue to the nearby town of Niksic where you will spend the night.
Day 12: Kotor
Today drive to Kotor (approximately 3 hours). This 5th-century World Heritage-listed city is set on a secluded bay, with towering peaks surrounding a rocky coastline dotted with pretty waterside towns. Upon arrival why not head out to see the 12th-century Cathedral of St Tryphun, the South Gates of Kotor (the Gurdich Gate) and the Armoury Square (Trg od oruzija). You might like to get delightfully lost in the crooked alleyways, checking out the boutiques and cafes, or climb the hills behind the city to visit Kotor's ruined fortification walls. A one-and-a-half hour hike up the stone steps, past churches, gates, and bastions to the Fortress of Sveti Ivan at the top rewards you with magnificent views across town and the brooding Bay of Kotor. In the evening the city walls are prettily lit up to provide a unique night-time perspective.
Day 13: Kotor
Today you have the opportunity to take part in optional day trips out of Kotor. Perhaps take a cruise on Kotor Fjord, visiting the twin islands of Our Lady of the Rocks and Sveti Dordje (St George), with its church in the middle of the bay. Legends has it that sailors once spotted an image of the Virgin Mary on a rock here, and so then each time they completed a successful voyage they added another rock as an offering. Eventually so many were added that an island emerged and the church was built on top of it. Alternatively, consider a trip to Budva, a mere 30-minute busy ride out of Kotor. With its busy beaches, charming Old Town, bustling restaurants and bars, Budva is like Montenegro's little version of Miami. For some more history, head up to Montenegro's former capital Cetinje, now a laidback village with grand mansions that were used as embassies in days gone by. Enjoy a final night in Kotor, perhaps by listening to some of the live music that gets the cobbled streets busy.
Day 14: Dubrovnik
Depart Montenegro on a three-hour bus journey along the beautiful southern coast of Croatia to Dubrovnik. Dubrovnik's walled old town is often referred to as the pearl of the Adriatic despite its tiny size, and it's now famed for it's part in the TV show 'Game of Thrones'. On arrival, head out on a walk along the city walls with your leader, enjoying views of the sparkling Adriatic Ocean. You'll also visit Big Onofrio's Fountain, built by the European architect Onofrio della Cava in the 15th century to supply water to the city. Afterwards, perhaps check out the 13th-century Franciscan monastery or the Sponza and Rector's Palaces, the only Renaissance buildings in the city to survive a devastating earthquake and fire in 1667.
Day 15: Dubrovnik
Today is a free day for more discoveries in Dubrovnik. You might like to visit the city's War Photography Museum, or even take a boat trip to nearby Lokrum Island, where you will find the French-built Fort Royal Castle, a monastery, and a botanical garden that dates back to when the Austrian archduke Maximilian had his holiday home on the island.
Day 16: Dubrovnik
Today is another free day for you to enjoy all that Dubrovnik has to offer. If you feel energetic you can take the switchbacks leading up Srd Hill behind Dubrovnik for spectacular views of the city and the Dalmatian coastline. Otherwise, the newly restored cable car can whisk you to the top in no time. The hill is topped by a castle of Napoleonic times, which now houses the Museum of the Croatian War of Independence.
Day 17: Peljesac Peninsula / Korcula Island
Journey to Korcula (approximately 4 hours). You will travel along the narrow and scenic Peljesac Peninsula to its very tip. The last stretch to Korcula will be done by car ferry. For the next two nights, stay with generous hosts – locals who rent out their rooms in the summer season. The rooms, while simple, are the best way to put money back into the local economy. In the evening perhaps head out to a local restaurant. Make sure you try the traditional Dalmatian meat loaf, or pasticada (traditional stewed beef), and some fresh grilled vegetables with olive oil, usually served with fresh goat and sheep cheeses, and maybe some smoked ham to tie it all together. Don't forget to have a bit of travarica (a grappa-like drink made with a herb called verbane) and some Korcula cakes for dessert.
Day 18: Mljet Island National Park / Korcula Island
Today, head on a day trip to the stunning Mljet Island. Mljet is Croatia's greenest island, with a large section of the north western shores part of a national park. The island is well known for its two salt lakes – Veliko Jezero and Malo Jezero (big lake and small lake) – that are located at the north end of the island. With some of the clearest waters in the world, any of the Adriatic islands shimmer in the sunlight, but Mljet is extra special. Spend the day discovering its tiny towns dotted around the island, the weaving and winding coastline full of nature walks and scenic lookouts and, of course, the sandy beaches, tranquil inlets and turquoise blue shores calling out to be explored. Mljet is a little further away and less visited than the tourist hotspots of Brac and Hvar, so you'll be able to stray away from the crowds and have this peaceful paradise to yourself. Head back to Korcula in the afternoon for a relaxing evening, hopefully full of delicious food and some great local wine.
Day 19: Hvar Island
A hydrofoil ferry takes you to the neighbouring island of Hvar (approximately 90 minutes). Beautiful Hvar has an air of Venice about it and is known as the 'Queen of the Dalmatian Islands'. Wander around a town with wonderfully preserved Renaissance facades, hike past dramatic jagged limestone cliffs and slow your pace to enjoy the undulating farms, fields of lavender and rosemary, and ancient olive groves. Upon arrival, get to know the town with an orientation walk. Later you may want to visit the 16th century Spanjola Fortress, from where spectacular views over town and this part of the Adriatic can be had. Feel the history when wandering the backstreets of quirky galleries and unique boutiques, watch the fishermen bring the day's catch into the harbour, and chill out over a few cocktails in a waterside bar.
Day 20: Hvar Island
Today is a free day to explore this island at your leisure. Perhaps take a bus to the interior of Hvar Island where you can take a leisurely hike through the abandoned villages of Velo Grablje and Malo Grablje, gently descending all the way down to the sea at Milna Bay. On the way you can witness what remains of the typical Mediterranean life that flourished on the Croatian islands in the 18th and 19th centuries. Cool down in the shimmering waters upon arrival into the little town of Milna where the hike ends. Alternatively there are plenty of other options for exciting activities in town. Maybe take a short boat ride to the nearby Pakleni islands – largely uninhabited and often described as being among the most beautiful in the world. If you're not feeling super energetic today, spend the day lounging at one of the island's many quiet beaches and enjoy a sunset stroll along the harbour promenade. In the evening head to Hora – a local farm-style restaurant, where you'll have an included dinner in the surrounds of fields and farmland. It will be a relaxing night for your group.
Day 21: Split
Catch a boat to Split (approximately 1 hour). Situated on a small peninsula on the eastern shores of the Adriatic Sea, Split is the second largest city in Croatia. Join a local guide for a walking tour of this stunning seaside town and get to know its history. See the original and fantastically preserved basements under the city, as well as the Cathedral in Diocletian's Peristyle and Jupiter's Temple. Explore the impressive ruins of Diocletian's Palace – Split's most imposing structure and some of the most interesting ruins on the Adriatic coast. Portions of the Palace are over 1700 years old and there's ample time to walk around. Split grew out from Diocletian's Palace and you can almost see it evolving in a multitude of different ways right before your eyes. Some cultures might have made the palace a museum, but Split is a dynamic and vibrant place, and now the palace houses many businesses and homes. If your feet get tired, why not grab a drink at a cafe on the Riva Promenade and people watch for a while? Be sure get your group together for a harbourside dinner – it's time for more of a relax!
Day 22: Split
Take a full day to explore Split further. You might like to take a day trip to the surrounding area and visit the ancient Roman city of Salona, or the sleepy towns of Trogir or Sibenik. There will be a meeting at 6 pm to welcome any new travellers joining you on the next stage of your adventure. In the evening why not head out for some fresh seafood with your travel companions?
Day 23: Zadar
Travel by local bus northwest to Zadar (approximately 3 hours). For centuries Zadar was the capital city of Dalmatia, and the city's rich heritage is visible at every step. An important coastal town, the musical steps of the 'Sea Organ' on Zadar's waterfront express its important relationship with the sea. Trace marble streets through the Old Town and discover Roman ruins in amongst medieval churches. Enjoy some local food and drinks in a city that's home to a vibrant café culture. Zadarsko pivo is a light beer with a very pleasant taste, just a little bit bitter, with a rich flavour. Afterwards, perhaps treat yourself to a gourmet meal at a contemporary Croatian restaurant. Try lamb in red wine, 'njoki' with Dalmatian ham and rocket salad, or opt for the popular choice of fresh fish: tuna carpaccio or a fillet in scampi sauce. Also try the famous liqueur, Maraskino, made from locally-grown maraschino cherries according to a centuries' old secret recipe. This unique drink was a favourite at European imperial and royal courts and has been produced in Zadar since 1821.
Day 24: Pag Island / Zadar
Today embark on a full day trip to Pag Island (approximately 1 hour from Zadar). The karst island of Pag is home to sheep, and a determined group of islanders who wring themselves a living from the barren, rocky landscape. Settled in pre-Roman times, the island has been at the mercy of the shifting fortunes of various Dalmatian rulers, and today reminders of its prosperous salt-mining past are visible around the island. Explore the old town of Pag, or swim in one of the shallow coves near town that make Pag Island a popular destination for beachgoers. Meet a producer of the island's renowned paški sir – Pag cheese. Eaten sliced with black olives or ham, or grated and used instead of Parmesan, paški sir is salty with a sharp tangy flavour. This distinctive cheese comes from Pag Island's sheep, who roam the rocky island eating aromatic herbs and grass on slopes coated in salt deposits by strong sea winds. The milk is collected in May, left unpasteurised during fermentation, then rubbed with sea salt and olive oil and left to age anywhere from six months to a year. Indulge in some of the cheese along with some local wine. This is followed by lunch, which is usually lamb cooked under the bell, with a vegetarian option available also. Once back in Zadar perhaps visit the famous modern 'Greeting to the Sun' and the more ancient St. Donat`s Church and St. Anastasia's Cathedral.
Day 25: Plitvice Lakes National Park
Take a drive inland and travel north to your next base of Grabovac (approximately 2 hours). Here you'll visit Plitvice Lakes National Park, a misty Eden of endless waterfalls and spectral blue lakes. Fed by the Bijela and Crna (White and Black) Rivers, the waters tumble from a high, tree-lined ridge down through the valley and skirt dense forests of beech, spruce and pine. A series of wooden walkways pass over the landscape, ensuring there's little impact upon the park. 16 stunning turquoise lakes, fed by underground springs, are split into the upper and lower lakes. The upper are in the dolomite cliffs, where rushing water weaves in and out of the karst, dropping dramatically down to the lower lakes, with enchanting forests, grottoes and steep cliffs. This interplay of water, rock, and plant-life creates a wondrous, dynamic landscape, changing the water colour from azure to bright green, deep blue to grey. Look to the canopy for over 120 species of birds, including hawks and owls. The butterflies that hover through the trees transform the park into a riot of colour in the autumn. Even amongst this pristine natural beauty, the Plitvice Lakes are shadowed by the region's history. The 1991 civil war erupted here after rebel Serbs took control of the park's headquarters, holding the park for the duration of the war and devastating infrastructure, though thankfully leaving the natural landscape intact.
Day 26: Pula
Take the drive to Pula, the capital of the province of Istria (approximately 4 hours). A Roman amphitheatre, a wealth of architectural sights and a hedonistic bent make Pula a great place to catch a concert or sample some Istrian cuisine. Pula has a long history as a Roman citadel, a pirate target and a naval port, and today this regional and economic centre is powered by shipbuilding, textiles, metals and glass. On a free day, a wander through Pula's Old Town is like a step back in time to its heyday as a Roman regional administrative centre. Follow the Roman walls and pass through the Triumphal Arch of Sergius from 27 BC. On the pedestrianized streets of the Old Town, see the ancient Forum, whose sole remaining structure is the Temple of Augustus, rebuilt after almost total devastation in World War II. The Roman Amphitheatre is Pula's most impressive sight. Overlooking the harbour, it was built in the 1st century and designed to hold up to 20,000 spectators, who revelled in the bloodthirsty gladiatorial contests shown there. It's a spectacular sight as the sun sets.
Day 27: Rovinj / Bled
Cross the border into Slovenia and travel into the Julian Alps to Bled (approximately 3.5 hours). En route, stop in the coastal gem of Rovinj, one of the best-kept towns on the Adriatic Coast. There will be time to wander the picturesque streets this morning, taking in colourful buildings and a splendid waterfront with a relaxed Mediterranean feel. Through the centuries, Rovinj's character has enchanted many an artist or writer, including Jules Verne. Climb the campanile of Sv Euphemia Cathedral in the middle of the old town, or browse the stands of the daily open-air market for truffles, olive oil, seafood or fruit and vegetables. Alternatively, you may just want to find a spot for a cold drink and watch the world go by. After another short drive, arrive in Bled, situated on the stunning lake of the same name. Take in the mountainous backdrop, lake, and impressive cliff-top fortress, which all combine to make this a wonderful place to visit. There are many outdoor activities to get the blood pumping in Bled: rafting, caving, canoeing and swimming, to name a few.
Day 28: Bled
This morning embark on a walk around beautiful Lake Bled with your leader (approx 2 hours). This scenic walk passes some impressive villas, mostly from the beginning of the 19th century, including the residence of the former Yugoslav president 'Marshal' Tito – today the Hotel Vila Bled. The rest of the day is free for you to explore all that Bled and the surrounding area has to offer. If you're feeling active, consider riding out to Vintgar Gorge (4 kilometres) and walk through the natural canyon. Bled is renowned for its mild, healing climate and thermal lake water. Maybe head to the 100 metre high cliff-top Old Bled Castle, dating from the 11th century and overlooking sparkling Lake Bled, then take a Pletna boat ride (a wooden, awning-covered boat rowed by a special oarsman) to the island on Lake Bled – climb up the 99 steps to St Mary's Church and ring the wishing bell. Be sure to seek out the famous Bled cream cake, which isn't hard; nearly every cafe and cake shop in town claims that theirs is the best. You might even consider doing a day trip to nearby Ljubljana, Slovenia's compact yet cosmopolitan capital city. Then, why not celebrate the end of a remarkable journey with a final group meal.
Day 29: Bled
There are no activities planned for the final day and you are able to depart the accommodation at any time. As there is so much to see and do in Bled and the surrounding mountains you may want to consider extending your trip and stay longer in Bled. We are able to book additional accommodation for you, subject to availability. Please enquire at the time of booking.
Vukovar - Orientation Walk & Guided Hospital Visit
Ilok - Winery Visit & Wine Tasting
Belgrade - City Tour with Local Guide
Sarajevo - City Tour with Local Guide
Sarajevo - Cooking Class & Dinner
Mostar - Day Trip
Durmitor National Park
Dubrovnik - City Walls Walk
Dubrovnik - Dubrovnik Card (1 day local transport and entry to sites)
Dubrovnik - City Walls Walk
Mljet Island - Day Trip to Mljet Island National Park
Hvar Island - Dinner at Hora Farm Restaurant Stari Grad
Split - City Walking Tour with Local Guide
Split - Diocletian's Palace
Pag Island - Visit to Cheese Maker with Cheese Degustation & Lunch
Pag Island - Day Trip
Plitvice Lakes - National Park Visit
Pula - Roman Arena
Bled - Walk around Lake Bled
Meals
19 Breakfast(s) Included
1 Lunch(es) Included
2 Dinner(s) Included

Style: Original

Hotel (9 nights), Guesthouse (4 nights), Hostel (5 night), Pension (5 nights), Private rooms (5 nights)
Question: How many suitcases can I take with me on my trip?
Each person is allowed one "check-in," and one "carry-on." Remember to take all valuables with you as "carry-on", because electronic equipment, cameras, laptops, jewelry, business documents and money are not covered by the airlines' liability, so always carry them aboard with you.
Question: Is Airfare Included in the Price?
Airfare from your point of origin to and from the trip is not included in the land price.
Similar Tours Other Travelers Liked
The trip was both both educational and exciting. I very much enjoyed the sights and culture.
The itinerary was just as I expected! The guide was very good as were the accomodations
Intrepid did such a great job. I never had to worry about where I was supposed to be and it felt so good not to worry about a thing but just to enjoy myself. Our guide was extremely knowledgeable about culture and history.
Taiwan people very friendly. Accommodation were centrally located and easily accessible. Did extra activities then in brochure which was greatly.
Larus our tour guide did an excellent job and was very attentive to our needs. He is very knowledgeable and has a great sense of humor.
Our guide Tarang chandola was exceptional. Courteous, knowledgeable, organized, polite, professional and went above and beyond taking care of our needs and requests offen anticipating what that might be. He made sure we all had the best possible time and offered suggestions to meet the needs of everyone on the tour. This made the trip even more enjoyable.
AffordableTours.com® does not itself offer, service or administer the Travel Packages, and the ultimate terms and conditions of any Travel Package made available via the Site Offerings (including the prices quoted in connection with same) will be determined by the applicable Third-Party Travel Service Provider. AffordableTours.com® does not represent or warrant that the Price Quotes are accurate, up-to-date or free of error, or that same will be honored by the applicable Third-Party Travel Service Providers. All Price Quotes, Travel Package availability, Travel Package details/itinerary and other Content are subject to change without notice. All travel details published by and through the Site Offerings should be confirmed directly with the applicable Third-Party Travel Service Provider prior to making any travel plans. Reliance on any information made available to you by and through the Site Offerings is solely at your own risk.
How It Works
Vacationing has never been easier or cheaper with the help of a dedicated travel consultant from AffordableTours.com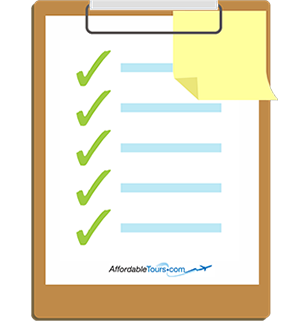 Find your perfect trip on our website and simply request a free quote. Need to speak to a live person? Call us 7 days a week at 1-800-935-2620. No robots here!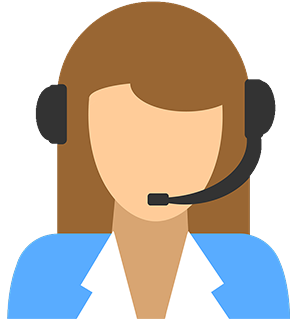 Your personal travel consultant will reach out and be your point of contact for your entire travel experience from start to finish. Did we mention you'll be working with an award winning team? Sweet!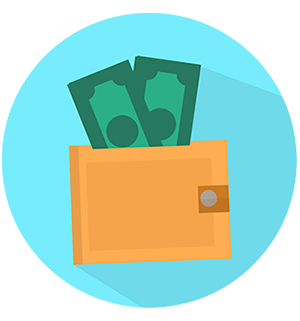 Because we're one of the largest sellers of travel, we're able to give you a discount on your vacation package. No one beats our prices!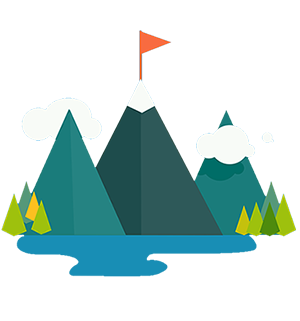 Knowing you got the best deal, all that's left is for you to pack your bags and enjoy your vacation!