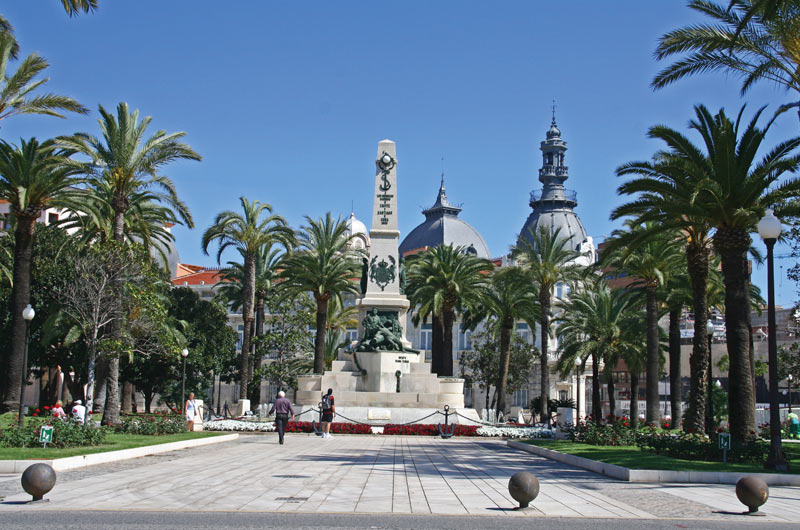 11 Day Kaleidoscope of Colombia
Why Pay Retail?
Call us for a quick quote!
Dates & Prices
Please Note: Land Price does not include airfare, departure or arrival transfers, airline taxes and fuel surcharges.
Start Date
End Date
Offers
Brochure
Land Price
Brochure
Land & Air Price
Quote
Friday,
Nov 19, 2021
Monday,
Nov 29, 2021
Bonus
$1,529
$2,149
Get Quote
Friday,
Dec 03, 2021
Monday,
Dec 13, 2021
Deals
$1,909
$2,529
Get Quote
Call or submit a quote to get our Low Prices!
Save 5% - Cash Payment Discount
Save 5% - Cash Payment Discount
Promotion Details
Gate 1 offers the flexibility of paying for your vacation by check. Save 5% off of your remaining balance when the final payment is made by check.
Must Book By Fri, Dec 31, 2021
View Promotion Terms & Conditions ›
Gate 1 offers the flexibility of paying for your vacation by credit card or check. Choose check for your final payment to save 5% off of your remaining balance. Full details will be sent with your invoice.

Travel Free with Friends & Family
Travel Free with Friends & Family
Promotion Details
Traveling with friends and family is rewarding - and Gate1 is making it even more rewarding with their Friends & Family program. Start earning cash rewards when 7 friends or family join your escorted tour or river cruise and with only 10 companions, earn yourself a free land tour!

7 traveling / paying passengers: $100 discount to the group leader
8 traveling / paying passengers: $200 discount to the group leader
9 traveling / paying passengers: $300 discount to the group leader
10 traveling / paying passengers: $400 discount to the group leader
11 or more traveling / 10 paying passengers: Earn 1 free place twin/double occupancy
Must Book By Fri, Dec 31, 2021
View Promotion Terms & Conditions ›
FFP reservations apply to select Escorted Tours, European River Cruises and Escorted Tour & Sea Cruises. Eligible products will display the Friends and Family icon. Applies to new bookings only. Additional restrictions may apply.

Refer A Friend & Earn Travel Credits
Refer A Friend & Earn Travel Credits
Promotion Details
As a past customer, when you refer a friend you both benefit. Not only will your friend receive $50 off their first escorted tour or river cruise booking, but when you book your next new tour or cruise you will also receive $50 off.
Must Book By Fri, Dec 31, 2021
View Promotion Terms & Conditions ›
To be eligible for this incentive, the referring customer must have previously traveled with Gate1, and the passenger receiving the referral must be a new client. Only valid on escorted tours and river cruises. Only one person per room may earn a credit. The new traveling passenger must be booking their first reservation with Gate 1 Travel or Discovery Tours. The referrer's next trip must be booked within 24 months of earning the credit. Not valid on independent vacations, voucher bookings or Group reservations. Additional restrictions may apply.
Book With Flexibility
Peace of Mind
Complimentary "Peace of Mind" Travel Plan. Change your travel plans before final payment.
Change Destination / Vacation
Change to a different destination or vacation.
Change Dates
Choose new departure dates if your plans change.
Great Service
Award-winning service, low prices, client satisfaction
Tour Itinerary
DAY 1, Friday - Depart for Colombia
Depart for Colombia, a country of great diversity, culture, and natural beauty. Arrive in the cosmopolitan capital city of Bogotá; transfer to the hotel. The rest of the day is at leisure to explore the city independently, with its more than 60 galleries and museums
Overnight: Bogota
DAY 2, Saturday - Bogota City Tour
After breakfast, visit the colorful Paloquemao market. Your knowledgeable Tour Manager will provide insight into the delicious and often overlooked Colombian cuisine. Hot tamales are a favorite staple here, stuffed with chicken and corn in a banana leaf. You may have a chance to sip freshly pressed tropical fruit juice or try other Colombian specialties. Continue to the colonial section of La Candelaria, stopping at Plaza de Bolivar, the city's main square surrounded by the Cathedral, Palace of Congress, the Cardinal's Palace and the colonial church of El Sagrario. On to the astonishing Gold Museum with its impressive collection of pre-Hispanic native gold crafts and to the Fernando Botero Museum, housing some of the major paintings and sculptures of this contemporary Colombian artist. The afternoon is at leisure to further explore the city or, join the optional Funicular Train Ride* that takes you up to Monserrate Mountain. At more than 10,000 feet above sea level, see outstanding views of downtown Bogota and visit the 17th-century church and its El Señor Caído Shrine. Tonight, enjoy a light dinner with your fellow travelers and an orientation meeting with your Tour Manager on the delightful journey of Colombia that awaits you*Funicular train may be substituted with a cable car ride without notice
Optional: Monserrate Funicular Train Ride (PM)
Overnight: Bogota
Meals: Breakfast, Dinner
DAY 3, Sunday - Zipaquira Salt Cathedral
Depart this morning for Zipaquira. Upon arrival, visit the amazing Salt Cathedral, "The First Wonder of Colombia", built within the chambers of a salt mine. Afterward, enjoy lunch at a local restaurant. Later, stop to play an energetic local game of Tejo*, the national sport of Colombia. Originally, gameplay consisted of hurling golden discs into a hole, at a distance of about 65 feet. However, the Conquistadors did make their own subtle improvement to the game - they added explosives. Today, the game is played with metal disks in fields across the country. Learn how to play and try your hand at throwing the disk. The afternoon is at leisure. Tonight, perhaps dine at one of the restaurants offering delectable Colombian cuisine or walk through the trendy Zona Rosa district, known for its lively pub scene or Parque 93, a commercial and recreational hub of the city*Colombian laws prohibit all people under 18 from entering places where tejo is played
Overnight: Bogota
Meals: Breakfast, Lunch
DAY 4, Monday - Flight to Pereira, Tour the Cocora Valley and Salento Tour
Depart Bogota on a flight to Pereira in the center of Colombia's Zona Cafetera (Coffee Zone), a region of great natural beauty, charming colonial towns and welcoming people. Upon arrival, drive to the lush Cocora Valley, one of the most striking landscapes in Colombia, part of Los Nevados National Park. Here you may see hummingbirds and endemic yellow-eared parrots that made the park their home. Time for a walk in the valley before heading into the cloud forest to discover the biodiversity of the flora and fauna. Walk along an ecological pathway through the tallest wax palms in the world, the national tree of Colombia, reaching up to 200 feet tall. Enjoy lunch at a traditional restaurant and sample grilled trout - a local favorite before heading towards Salento with its beautiful traditional architecture. At Bolivar Square, see the colorful balconies and rows of handicraft shops. Before continuing to an approximate 3 hours drive to Manizales, linger at the Cocora Viewpoint to see the breathtaking panoramic views of the valleys below
Overnight: Manizales
Meals: Breakfast, Lunch, Dinner
DAY 5, Tuesday - Tour a Coffee Plantation
This morning, explore the lovely city of Manizales with its beautiful parks, mountain views, and streams. Walk to the Plaza Bolivar in the city center, highlighted by the massive Cathedral of Manizales, famous for its elaborate gold canopy and beautiful, large stained-glass windows. Be sure to stop at a local café or shop to try some of the regional favorites. Afterward, visit the Hacienda Venecia coffee plantation to understand the complicated process of producing the world's finest coffee. The highlight of the tour is a genuine coffee experience - you'll analyze the aroma, flavor, and body of a great cup of coffee. After all, coffee is Colombia's main agricultural export!
Overnight: Manizales
Meals: Breakfast, Dinner
DAY 6, Wednesday - Medellin
Early wake up for a long drive* today but extremely rewarding. Depart Manizales for Medellin and admire the stunning scenery as you journey through coffee plantations, running rivers, and majestic mountain ranges. Discover Medellin located in the beautiful Aburra Valley, surrounded on four sides by lush green mountains and rugged peaks. Named the "City of Eternal Spring" because of its year-round mild temperatures, the city bustles with non-stop activity. Head first to Botero Plaza accented by the artist's huge metal sculptures and home to the Museo de Antioquia with its outstanding collection of Botero's paintings as well as other famous international artists. Continue to Barefoot Park, a delightful zen-inspired public area that encompasses a small bamboo forest and sandy areas. Return to your hotel in the late afternoon. The rest of the day is free to enjoy this lovely city on your own. In the evening, try a typical Antioquian dinner or, visit the upscale and very chic El Poblado neighborhood known for its trendy restaurants and clubs*Due to road construction, the drive will take longer than expected, therefore, an early morning departure is necessary to make up for the delay
Overnight: Medellin
Meals: Breakfast
DAY 7, Thursday - Medellin City & Santa Elena
Today, see a different side of Medellin with a visit to the barrios. Witness the transformation of the city once known for its drug violence, to a safe venue to soak up culture and everyday life. Begin with a Metrocable cable-car ride that takes you high over the barrios offering a bird's eye view of the city. Visit the barrio of Santo Domingo and the Biblioteca España,* an integral project to the city's urban infrastructure improvement. This ultra modern library complex, on a hillside above the city consists of three buildings, covered in black stone tiles. Next, visit the Santa Elena area, near Medellin and one of the most typical "Antioqueño" towns, where the "Silleteros" tradition, linked to the flower production of the area, was born. Enjoy a traditional lunch with a local family and experience a unique opportunity to learn about the values and traditions of the Antioqueños. Afterward, continue with a visit to the town, including a flower production garden, where you'll learn more about the "Silltero" tradition*Biblioteca España is closed for an indefinite period of time, due to construction
Overnight: Medellin
Meals: Breakfast, Lunch
DAY 8, Friday - Magical Cartagena on the Sea
A flight takes you to Cartagena (Cartagena de Indias), a magical city nestled on the Caribbean Sea with magnificent architecture, massive fortifications and fabulous sea breezes. Listed as a UNESCO World Heritage Site, it is considered one of the continent's cultural treasures with its remarkably intact historic walled city. After arriving at your hotel, the afternoon is yours to start your exploration of Cartagena either in the Old City with its maze of cobbled alleys, or at one of the volcanic beaches. Restaurants and open-air cafes abound on the lively coastline with superb cuisine and fish fresh from the sea
Overnight: Cartagena
Meals: Breakfast
DAY 9, Saturday - Cartagena City Tour
This morning, see expansive views of the city, sea and the port zone as you make your way to the San Felipe castle-fortress built on San Lazaro Hill, the largest in South America, to defend the city from pirate attacks. At the walled city, walk through the multicolored houses and buildings of the Old City of Cartagena. Visit San Pedro Claver Sanctuary and Church built in the mid-17th century. Proceed to the city's colonial district beginning at Bolivar Park shaded by large trees and a statue of the great Liberator in the middle. Surrounding the square is the Gold Museum, which exhibits its fine collection of archaeological objects dating back to the pre-Colombian period. The visit continues to Santo Domingo church, the Cathedral and ends at the Terraces. Pass by the house of the famous Nobel Prize Laureate novelist, Gabriel Garcia Marquez. Then, on to 'the Vaults', archways built within the walled city that were used to store armaments and later as a prison. Today, this entire area is a thriving artisans' center with beautiful local handicrafts. The afternoon is at leisure to discover this charming city on your own or, participate in the optional Emerald Jewelry Workshop. Learn the art of jewelry making from trained craftsmen at FEJOCAR, a private non-profit jewelry school. Using .925 sterling silver and raw emeralds you will create jewelry. Upon completion of the class, you will receive a diploma and one piece of jewelry that you designed
Optional: Emerald Jewelry Workshop (PM)
Overnight: Cartagena
Meals: Breakfast
DAY 10, Sunday - Full Day in Cartagena
Spend a full day at leisure in Cartagena to further explore the city on your own or, join the optional half day La Boquilla Mangrove. Embark on a tour of the mangroves of La Boquilla, a fishing village located twenty minutes north of Cartagena. Glide through the dense growth of mangroves, on an original wooden canoe and view up-close this rich and diverse ecosystem. In the afternoon perhaps, participate in the optional half day Bird-watching at the Colombian National Aviary. Visit the second biggest aviary in Latin America, and sixth in the world, that houses more than 1,750 birds, representing 135 species. During the tour, enjoy a refreshing drink or ice cream before returning to Cartagena. Tonight, a festive Farewell Dinner with your fellow travelers marks the end of a truly wonderful adventure in Colombia
Optional: Half Day La Boquilla Mangrove (AM)
Optional: Half Day Bird-watching at the Colombian National Aviary (PM)
Overnight: Cartagena
Meals: Breakfast, Dinner
DAY 11, Monday - Depart Colombia
Transfer to the airport for your departure flight
Meals: Breakfast
Due to the high elevation, travel in the Colombian highlands may cause some passengers to experience the temporary effects of altitude sickness. If you have any concerns about traveling to higher than your accustomed elevation, please consult your healthcare provider.
Please Note: Land Price does not include airfare, departure or arrival transfers, airline taxes and fuel surcharges.
Please Note: Land Price does not include airfare, departure or arrival transfers, airline taxes and fuel surcharges.
Escorted Package Includes

Flights Miami-Bogota, Cartagena-Miami
Some departure dates may be offered from an alternate nearby airport. Check flight itinerary options when booking.
Other departure cities available.
Airline taxes & fuel surcharges
All intra-flights: Bogota-Pereira & Medellin-Cartagena
10 nights accommodations
3 nights Bogota
2 nights Manizales
2 nights Medellin
3 nights Cartagena
Hotel taxes, fees & service charges
Hotel porterage
All transfers included only with airfare purchase on package arrival & departure dates†
17 meals: 10 breakfasts, 3 lunches, 4 dinners
Sightseeing per itinerary in modern air-conditioned motor coach
Services of an English-speaking tour manager throughout
Services of English-speaking local guides
Entrance fees per itinerary
Special Features
Visit La Candelaria District renowned for its perfectly preserved Colonial architecture
Stand before the impressive collection of pre-Hispanic Indian gold pieces at the Gold Museum
View the paintings and sculptures of Fernando Botero, the famed Colombian artist
Visit the amazing Salt Cathedral of Zipaquira built within the tunnels of a salt mine
Tour a working coffee plantation in Manizales, center of Colombia's Zona Cafetera
Walk on an ecological path through the world's tallest wax-palms at the Los Nevados National Park
Discover Medellin in the beautiful Aburra Valley, named the "City of Eternal Spring"
Visit Santa Elena birthplace of the ornate flower arrangements called "Silletas"
Stay in magical Cartagena, named a UNESCO World Heritage Site - a true cultural treasure!
Tour Cartagena's Colonial District, view Bolivar Park, Santo Domingo Church and the Gold Museum
†Transfers are available for purchase for land only or on alternative flight dates
Not Included:
Optional tours and gratuities.

Additional Information:
Land only price does not include arrival/departure transfers, but does include flights Bogota-Pereira & Medellin-Cartagena.
The route and program may vary according to weather conditions, seasonal changes, and local events.

Accommodation Details:
Triple Rooms at the Hyatt Regency Cartagena will be accommodated in a Single Room & a Twin Room
Health and Safety Protocols for Gate1 Tours
At Gate 1 we take your safety and security very seriously. We have a strong network of tour managers, local offices, ground operators and colleagues which help us stay informed in all the destinations that we operate. We closely monitor local situations which enable us to make the operational decisions necessary to keep our tours running safely. Millions of people travel the world each year and experience enjoyable and safe trips but crimes against people and property are sadly a fact of life. It is very important to be aware of your surroundings and avoid drawing attention to yourself. Please remember that you have the same responsibility for your personal safety and possessions as you do at home. It is essential to prepare for a safe and healthy travel abroad. Therefore before you travel, we strongly recommend that you visit the website of the US Department of State at https://travel.state.gov/content/travel.html for up-to-date travel advice on the countries that you are visiting. The website provides useful information on subjects such as safety and security information, health precautions and medications, health insurance and additional tips for traveling abroad. If you do not reside in the United States, we recommend you check your government's travel advisory website for any country you will be visiting. We recommend that you review the safety guidance that may be provided by us, our agents or suppliers, either before you go or when you arrive in your destination. You can also find helpful tips on our website in the "Trip Preparation" tab of each of our tour packages. We do know that in-spite of careful planning, things can sometimes still go wrong, so rest assured, we will be there to help and support you.
EK Hotel
This first class hotel is located within walking distance of Parque 93.
Hotel Estelar Recinto Del Pensamiento
This tourist class hotel is a 25 minute drive away from the city center of Manizales.
Hotel Poblado Plaza
This superior tourist class hotel is situated in the Poblado neighborhood of Medellin.
Hyatt Regency Cartagena
This superior first class hotel overlooks the Caribbean Sea.
Question: How many suitcases can I take with me on my trip?
Each person is allowed one "check-in," and one "carry-on." Remember to take all valuables with you as "carry-on", because electronic equipment, cameras, laptops, jewelry, business documents and money are not covered by the airlines' liability, so always carry them aboard with you.
Question: Is Airfare Included in the Price?
Airfare from your point of origin to and from the trip is not included in the land price.
Gate 1 has been our preferred tour operator for years. We were always satisfied with the quality of their service, with proper planning and attention to details. This is the first time that we were disappointed - we believe that the tour to Colombia was planned by a very inexperienced person. Without any serious reason 3 days out of ten we had to wake up well before 5am. Many activities were not worth our time (like spending ~10 hours in a bus just to have a look at a wax palm). At the same time we were allowed to spend only 40 minutes in a fantastic Museum of Gold in Bogota, and less than 15 minutes in Botero museum. Since the information provided to us was insufficient, we had to take one or two extra tours form local companies in every city we visited. Our tour director was very knowledgeable, very nice, very caring but he had a schedule he had to follow. Many members of our group were also surprised with a poor planning of this tour (most of them were already on 8 to 11 Gate 1 trips). I sincerely hope this trip is an exception, as we have already made two more bookings with Gate 1.
AffordableTours.com® does not itself offer, service or administer the Travel Packages, and the ultimate terms and conditions of any Travel Package made available via the Site Offerings (including the prices quoted in connection with same) will be determined by the applicable Third-Party Travel Service Provider. AffordableTours.com® does not represent or warrant that the Price Quotes are accurate, up-to-date or free of error, or that same will be honored by the applicable Third-Party Travel Service Providers. All Price Quotes, Travel Package availability, Travel Package details/itinerary and other Content are subject to change without notice. All travel details published by and through the Site Offerings should be confirmed directly with the applicable Third-Party Travel Service Provider prior to making any travel plans. Reliance on any information made available to you by and through the Site Offerings is solely at your own risk.
How It Works
Vacationing has never been easier or cheaper with the help of a dedicated travel consultant from AffordableTours.com
1. Free Quote
Find your perfect trip on our website and simply request a free quote. Need to speak to a live person? Call us 7 days a week at 1-800-935-2620. No robots here!
2. Dedicated Travel Consultant
Your personal travel consultant will reach out and be your point of contact for your entire travel experience from start to finish. Did we mention you'll be working with an award winning team? Sweet!
3. Lowest Price Guaranteed
Because we're one of the largest sellers of travel, we're able to give you a discount on your vacation package. No one beats our prices!
4. Stress Free Travel
Knowing you got the best deal, all that's left is for you to pack your bags and enjoy your vacation!