European Impressions 2020

Why Pay Retail?
Call us for a quick quote!
LOW UNPUBLISHED PRICES ON COSTSAVER TOURS
Why pay full price? Call us or click above for a quick quote and save money on Costsaver Tours.
Save up to $500 on Air-Inclusive Europe Vacations
Save up to $500 on Air-Inclusive Europe Vacations
Promotion Details
Save up to $300 per couple ($150 per person) on Economy class or $400 per couple ($200 per person) on Premium Economy class or $500 per couple ($250 per person) on Business class flights booked with AA, BA, IB and AY airlines on Europe guided vacations. Plus receive our AffordableTours.com 10% extra savings.
Savings are combinable with brochure discounts and all other offers.
Must Book By Fri, Oct 30, 2020
View Promotion Terms & Conditions ›
Save up to $300 per couple ($150 per person) on Economy class or $400 per couple ($200 per person) on Premium Economy class or $500 per couple ($250 per person) on Business class flights booked with AA, BA, IB and AY airlines on Costsaver Europe guided vacations. Valid on new bookings only. Must be booked by October 30, 2020 and paid in full at time of final land payment; valid for travel departing December 1, 2020 through September 30, 2021. Savings not valid on all itineraries and/or departure dates, are subject to availability and may be withdrawn at any time without notice. Savings are combinable with brochure discounts and all other offers. If base airfare is less than the amount of the discount being advertised, the maximum discount will be up to the base airfare amount. Conditions apply.
5% Savings on Group Vacations!
5% Savings on Group Vacations!
Promotion Details
Travel together and save money. Family, friends, club members or colleagues, gather 9 to 15 people and earn a 5% discount. Plus as always receive our AffordableTours.com 10% extra savings!
Discount is combinable with Triple room and Young Traveler discounts.
Must Book By Tue, Dec 15, 2020
View Promotion Terms & Conditions ›
Not applicable to Hidden Journeys, Israel, vacations with trains, Greek Island Hopper, Solo Traveler Discount and extra nights' accommodations. Discount limited to one group per coach.
Second Trip Discount - Save up to 2.5% When You Book Two Trips
Second Trip Discount - Save up to 2.5% When You Book Two Trips
Promotion Details
Book two trips - both seven days or longer - and save up to 2.5% on the land-only portion of your shortest vacation, plus receive our AffordableTours.com 10% extra savings!
Must Book By Wed, Jan 15, 2020
View Promotion Terms & Conditions ›
Please note that vacations must be booked at the same time. The discount is per person only and does not apply to City Breaks, extra nights' accommodation, extensions and airfares, taxes and fees, and airport transfers. Europe – excludes all Eastern Mediterranean vacations except the Greek Island Hopper. Additional restrictions may apply.
Up to 10% Off for Young Travelers
Up to 10% Off for Young Travelers
Promotion Details
If you're travelling with a child between the age of five and 17, we'll give you a discount of up to 10% on the land-only portion of their vacation. Plus always receive our AffordableTours.com 10% extra savings.
Must Book By Thu, Dec 31, 2020
View Promotion Terms & Conditions ›
Young travelers must be under the age of 18 years on the date of departure, and must be accompanied by an adult (limit of one Young Traveler Discount per room). Discounts may vary and may not be available on all vacations. Additional restrictions may apply.
Book With Flexibility
Peace of Mind
Complimentary "Peace of Mind" Travel Plan. Change your travel plans until 30 days before your trip
Change Destination / Vacation
Change to a different destination or vacation with the Travcorp Family of Brands.
Change Dates
Choose new departure dates if your plans change.
Great Service
Award-winning service, low prices, client satisfaction
Tour Itinerary
The birthplaces of arts, culture and history take centre stage on this discovery of Europe's Renaissance masterpieces. Create your very own work of art as you delve into the diversity of Europe. From the spires of Cologne and Vienna's Baroque Opera House, to St. Peter's Basilica and the magnificent Doge's Palace in Venice, you'll tick off all the iconic landmarks that have drawn visitors from across the globe for centuries.
Day 1

Arrive London (2 Nights)

The landmarks just keep coming when you visit London, the launch pad for your exhilarating journey through Europe. After check-in, recover from your journey or dive right into this multicultural capital, ticking off all the main sights. Watch as Big Ben strikes the hour, enjoy panoramic views from the London Eye or take a leisurely stroll along the Thames - the choice is yours.Accommodation: Holiday Inn Kensington Forum/Ibis Earls Court

Day 2

London Free Day

Don't waste a second of your full free day to explore London your way. That could mean a busy agenda incorporating all the top museums and galleries or rubbing shoulders with the sun-worshipping locals in one of the Royal Parks. Diverse, proud and eager to exceed your expectations, London delivers on your every whim as you'll come to discover crisscrossing what was once the capital of a mighty empire and today wears the remnants of its past through its incredible diversity.
Meals: Breakfast

Day 3

London – Amsterdam (1 Night)

This morning meet your Travel Director and fellow travel companions. The continent beckons and you'll say goodbye to Old Blighty, making your way across the pretty Kent countryside bound for the White Cliffs of Dover, whose chalky faces plunge into the English Channel. Cross by ferry to Calais, then continue by coach through Belgium to the Netherlands and its historic, yet edgy capital. There's time for a quick orientation through its UNESCO-listed historic centre, characterised by concentric belts of canals or Grachtengordel. Take to the waterways and join an Optional Experience canal cruise in a glass-topped boat. This is a mesmerising way to see this old-world capital and its iconic sights.Accommodation: Ibis Schiphol
Meals: Breakfast

Day 4

Amsterdam – Cologne – Rhine Cruise – Rhineland (1 Night)

You'll see the towering spires of Cologne Cathedral above the rest of the city skyline when you journey east into Germany. This imposing Gothic church is one of the largest in the world and is said to house the Shrine of the Three Kings. Head to Boppard next where you'll board your river cruise down the Rhine. Watch the soul-stirring scenery of the Rhine Valley unfold - quaint villages, terraced vineyards and medieval castles line your route. Arrive later at your hotel in the Rhineland where you'll join your travel companions for dinner.Accommodation: Achat Premium Neustadt Weinstrasse
Meals: Breakfast, Dinner

Day 5

Rhineland – Innsbruck (1 Night)

Ascend to the heavens, crossing the Fern Pass in the Tyrolean Alps. The scenery defies imagination and you'll arrive in Innsbruck in time to explore the city on your own. Wander through the Old Town and see the Hofburg Palace, St. Jakob's Cathedral and the Golden Roof, covered with over 2,657 fire-gilded tiles in the 16th century by Emperor Maximilian to mark his wedding. Admire the fascinating crystal installations and browse for precious gifts and souvenirs at the Swarovski Crystal Worlds Store.Accommodation: Alphotel
Meals: Breakfast, Dinner

Day 6

Innsbruck – Salzburg – Vienna (2 Nights)

Hit all the right notes today as you visit two cities whose heritage are inextricably linked to music. Take a stroll through Salzburg's Mirabell Gardens, where the von Trapp children once sang 'Do-Re-Mi' in 'The Sound of Music'. See sights that featured in the life of Mozart then head to Vienna, where famous composers rose to musical fame. Don't resist the urge to join an optional Viennese concert of classical music and feel as inspired as the great masters of music once were to share their musical genius.Accommodation: Senator
Meals: Breakfast

Day 7

Vienna Sightseeing and Free Time

A free morning could see you discover why the streets of Vienna are paved with culture or consider a guided visit to Schönbrunn Palace, the former summer residence of the Habsburgs, whose lasting legacy can be seen across their dynastic capital. Your Local Specialist will reveal all the sights of this imperial city later today. View the Parliament, the Vienna Opera House, the Hofburg and City Hall before enjoying some time on your own. You'll need no excuse to embrace the locals' love of the good life as you indulge in the city's kafee culture with a heavenly slice of Sachertorte to tame your chocaholic tendencies. This evening, the melodies of a musical Vienna are the order of the day as you perhaps join an optional dinner followed by a concert of Strauss and Mozart masterpieces.
Meals: Breakfast

Day 8

Vienna – Venice (2 Nights)

From one elegant city to another, you'll continue through the Austrian Lake District and into Italy. Your final destination today is Venice, once a maritime powerhouse and republic, whose influences can be seen across the Eastern Mediterranean. The Winged Lion of St. Mark stands watch over the city and you'll see this enduring symbol of Venice over the next few days. You'll arrive just in time for an optional Gondola and Grand Canal cruise - grand palazzi, churches and ornate bridges lining your journey.Accommodation: Best Western Plus Quid
Meals: Breakfast, Dinner

Day 9

Venice Orientation and Free Time

Witness the talents of the master craftsmen during a visit to their glassblowing workshop on Giudecca Island. Board your private launch next, cruising to St. Mark's Square, the gateway to the city. Admire the ornate Doge's Palace, the Basilica of St. Mark and the Bridge of Sighs, whose bittersweet views once elicited sighs from prisoners who were unlikely to see their beloved city ever again. There's time on your own for a final exploration of the city or to join an Optional Experience to the vibrant rainbow-coloured façades of Burano Island, which beckon to resident fishermen seeking a safe beacon for their return journey home through the lagoon's thick fog.
Meals: Breakfast

Day 10

Venice – Rome (2 Nights)

Tread in the footsteps of ancient Romans as you cross the fertile Po Plain and cross the Apennine mountains to Rome. The Eternal City has captivated travellers for centuries and you'll not be disappointed. There's time to join an optional sightseeing tour of Rome's famous piazze and fountains, including such highlights as Piazza Navona and the Pantheon. Later make your way back to your favourite square and follow your nose for the best pasta in town.Accommodation: Pinewood
Meals: Breakfast

Day 11

Rome Sightseeing and Free Time

There's no better way to see Rome than to dive right in, which is what you'll do when you meet your Local Specialist for a sightseeing tour that begins in Vatican City. The dome of St. Peter's Basilica looms over the expansive St. Peter's Square - the impressive backdrop for time spent learning about the world's smallest country. See Michelangelo's mournful Pietà up close and consider an Optional Experience that will reveal the artistry and heritage of the famous Sistine Chapel and Vatican Museums. Continue to Ancient Rome, to view the mighty Colosseum, followed by some time to explore on your own. Later tonight, consider joining an optional dinner in a favourite local restaurant.
Meals: Breakfast

Day 12

Rome – Florence (1 Night)

No expense was spared to exalt the glory of Florence through art and architecture and you'll see first-hand how this city paved its way to a modern age. For the best panoramic shots of the city's skyline, head to Piazzale Michelangelo, then spend some time exploring on your own, squeezing in some of the landmarks that make Florence a Renaissance beauty. Perhaps, see Ponte Vecchio, the Cathedral of Santa Maria del Fiore, Giotto's Bell Tower and the Baptistery. This evening, there's a choice of Optional Experiences featuring traditional cuisine in exquisite Tuscan surrounds.Accommodation: The Gate
Meals: Breakfast

Day 13

Florence – Lucerne Region (2 Nights)

Skirt the Italian Lake District, heading north this morning on a course that will take you into Switzerland. You won't be able to tear your eyes from the soul-stirring scenery as you pass Lake Lugano and head over the snow-capped mountains that fringe the St. Gotthard route. This is the land of cowbells, cheese, chocolate and cable cars and you'll arrive in the Lucerne region just in time to experience it first-hand if you join an optional folklore and fondue evening.Accommodation: Krone Giswil
Meals: Breakfast

Day 14

Lucerne Orientation and Free Time

Take a step back in time when you join your Travel Director for an orientation tour, exploring the Old Town, the ancient wooden Chapel Bridge and Lion Monument. The mournful, mortally wounded lion hewn from rock commemorates the sacrifice made by the Swiss Guards who died defending Louis XVI during the French Revolution. You'll have some time to explore the city your way, perhaps with some retail therapy. You could choose to ascend to the alpine heavens instead, joining an optional scenic cruise across Lake Lucerne to Stans, then travelling by railway and cable car up into the mountains for exhilarating mountain views.
Meals: Breakfast, Dinner

Day 15

Lucerne Region – Paris (2 Nights)

It doesn't get more idyllic than the French countryside and you'll soak it all up as you continue through the vineyards of celebrated wine regions before arriving in Paris. The 'City of Lights' shines brightly this evening and it will sparkle even more should you choose to join an Optional Experience to cruise down the Seine and see the glittering skyline from the water.Accommodation: Mercure La Défense
Meals: Breakfast

Day 16

Paris Sightseeing and Free Time

Hit Paris's grand boulevards on a city sightseeing tour with your Travel Director. See the Arc de Triomphe and Champs Élysées then spend the rest of the day discovering the city on your terms. Don't resist the urge to tread in the footsteps of Picasso and Dali during an optional visit to Montmartre this afternoon, exploring its maze of streets and Artist's Square. There's time to shop for artwork and savour some local specialties before a real highlight this evening - an optional dinner and Can-Can cabaret performance.
Meals: Breakfast

Day 17

Depart Paris

After breakfast say farewell to your fellow travellers. Airport transfers are available. Conditions apply.
Meals: Breakfast
Sightseeing Highlights

Amsterdam See the historic city centre
Cologne View the Gothic cathedral
Dover See the White Cliffs
Florence Panoramic city views from Piazzale Michelangelo. See Piazza Santa Croce
Innsbruck View the Golden Roof and the Hofburg Palace
Lucerne Orientation includes the Lion Monument and the Old Town
Lugano See this magnificent Swiss lake
Paris Sightseeing includes views of the Champs Élysées, Arc de Triomphe and Eiffel Tower
Rhine Valley Cruise the romantic Rhine
Rome Morning sightseeing with your Local Specialist. Visit St. Peter's Basilica. View the Colosseum and see the ancient sites
Salzburg Visit the Baroque town of Mozart's birth
Venice Cruise by private boat to St. Mark's Square. Visit a traditional glassblowing workshop on Giudecca Island
Vienna Sightseeing with your Local Specialist features the Opera House, Hofburg, Parliament and the Imperial Boulevards
Dining Highlights

16 Breakfasts
4 Three-course dinners
First class travel Highlights

Audio Headsets provided throughout your holiday to enhance your included sightseeing experiences
Luxury air-conditioned coach
The services of a Local Host at your London hotel
Return ferry from Dover to Calais
Cherry-picked hotels, all tried and trusted
Variety of Optional Experiences
City orientation tours
An expert Travel Director and professional Driver
All hotel service charges and tips, baggage handling fees and local taxes
London airport transfers are available to purchase, conditions apply. See airport transfer page.
Hygiene and Safety Protocols for Costsaver Tours
Costsaver has introduced these enhanced hygiene protocols – for you and team members.
Costsaver asks that you please take personal responsibility for your wellbeing. This begins with packing any personal protective equipment and sanitizers you require. Please adopt physical distancing and hygiene practises throughout your pre-trip travel arrangements and follow all health instruction whether physical signage, or requests from the professional staff once you are vacationing.
Expertly Trained Travel Directors
Travel Director training equips them with enhanced hygiene and physical distancing procedures. During your trip, they will operate with a duty of care and monitor the hygiene etiquette of the guests, reacting and advising as needed, to ensure high standards are maintained. Before you travel, Costsaver will also keep you well informed about new protocols required in these areas, and ask that you cooperate with and heed the advice and direction of Travel Directors while on your trip. The Travel Directors have preventative measures in place to try and ensure your well-being and in the event that any unexpected issues arise on trip, they will activate additional protocols.
Stringent On-the-Road Protocols
The customized luxury coaches are sanitised before the start of your trip and have always been kept to very high standards. Following the outbreak of COVID-19, Costsaver have taken additional measures to elevate hygiene and sanitary practices in accordance with guidance from the World Health Organisation (WHO) and as required, applicable government regulations. The Driver training provides them with the latest hygiene protocols. They will clean and disinfect all surfaces including handrails, door handles, tables, seats, air-conditioning filters and overhead lockers on a daily basis. All the guests are asked to follow hygiene practices recommended by the World Health Organisation including the thorough and regular washing of hands and sanitising when required. Hand sanitiser is freely available on board for your use throughout the day. Please bring your own washable face mask and gloves with you, and additional hand sanitiser to make you feel comfortable, as these will be required to be worn in public in some countries. Should an unexpected situation arise, additional face masks, rubber gloves, antiviral sprays and wipes will be available for guest distribution on all trips.
A Full Team of Support 24/7
It's not just your Travel Director and Driver who will be taking care of you. Behind the scenes, the operations and guest support teams are in contact with them and on call 24/7, so you can rest assured that you're in good hands.
Physical Distancing
Adapting to the right size groups, based on government distancing requirements, you can rest assured that you will travel with the comfort of your own personal space. Have peace of mind that all of the experiences, hotels and restaurants you'll enjoy on your trip have been vetted to ensure they adhere to physical distancing and hygiene guidelines.
Trusted Partners, Exceptional Standards
Costsaver is very selective in who they work with and choose to only use hotels, restaurants, ground handlers and venues that take the well-being of the guests as seriously as Costsaver does and agrees to meet expected guidelines and specifications. Costsaver only works with establishments that they are confident will consistently adhere to their high standards.
Always in the Know
As part of The Travel Corporation (TTC) , Costsaver is kept up to date with all government advisories and travel alerts on a daily basis and is continually in touch with all of the partners on the ground in each destination. Also, rest assured that during your trip, the teams work to ensure the supplier partners (hotels, restaurants, museums and other venues) are also applying the same standard to these new hygiene and distancing protocols, to the extent possible.
Question: How many suitcases can I take with me on my trip?
Each person is allowed one "check-in," and one "carry-on." Remember to take all valuables with you as "carry-on", because electronic equipment, cameras, laptops, jewelry, business documents and money are not covered by the airlines' liability, so always carry them aboard with you.
Question: Is Airfare Included in the Price?
Airfare from your point of origin to and from the trip is not included in the land price.
Similar Tours Other Travelers Liked
Trip was great. Only one word of caution due to the hightened security screening coming back into the U.S.: make sure you have a lot of time between connecting flight or you may miss it because it takes very long to get through immigration & customs security.
AffordableTours.com® does not itself offer, service or administer the Travel Packages, and the ultimate terms and conditions of any Travel Package made available via the Site Offerings (including the prices quoted in connection with same) will be determined by the applicable Third-Party Travel Service Provider. AffordableTours.com® does not represent or warrant that the Price Quotes are accurate, up-to-date or free of error, or that same will be honored by the applicable Third-Party Travel Service Providers. All Price Quotes, Travel Package availability, Travel Package details/itinerary and other Content are subject to change without notice. All travel details published by and through the Site Offerings should be confirmed directly with the applicable Third-Party Travel Service Provider prior to making any travel plans. Reliance on any information made available to you by and through the Site Offerings is solely at your own risk.
How It Works
Vacationing has never been easier or cheaper with the help of a dedicated travel consultant from AffordableTours.com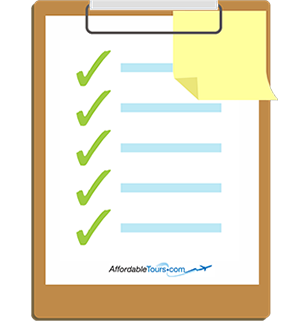 Find your perfect trip on our website and simply request a free quote. Need to speak to a live person? Call us 7 days a week at 1-800-935-2620. No robots here!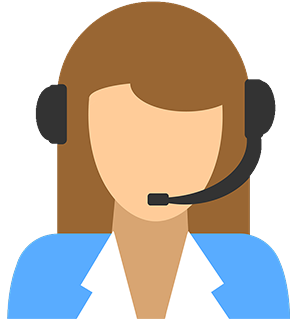 Your personal travel consultant will reach out and be your point of contact for your entire travel experience from start to finish. Did we mention you'll be working with an award winning team? Sweet!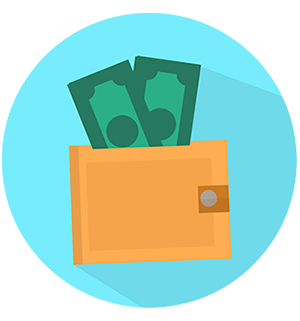 Because we're one of the largest sellers of travel, we're able to give you a discount on your vacation package. No one beats our prices!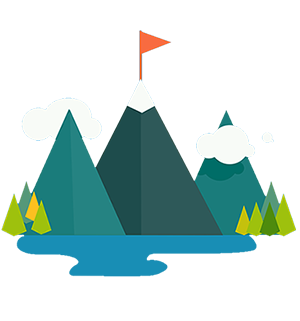 Knowing you got the best deal, all that's left is for you to pack your bags and enjoy your vacation!