Why Pay Retail?
Call us for a quick quote!
Dates & Prices
Start Date
End Date
Offers
Brochure
Land Price
Our Price
Quote
Apr 11, 2021
Apr 25, 2021
Deals

$1,650

Get Lower Price
Get Quote
Apr 25, 2021
May 09, 2021
Deals

$1,650

Get Lower Price
Get Quote
May 09, 2021
May 23, 2021
Deals

$1,650

Get Lower Price
Get Quote
May 23, 2021
Jun 06, 2021
Deals

$1,650

Get Lower Price
Get Quote
Jun 06, 2021
Jun 20, 2021
Deals

$1,650

Get Lower Price
Get Quote
Jun 20, 2021
Jul 04, 2021
Deals

$1,650

Get Lower Price
Get Quote
Jul 04, 2021
Jul 18, 2021
Deals

$1,650

Get Lower Price
Get Quote
Jul 18, 2021
Aug 01, 2021
Deals

$1,650

Get Lower Price
Get Quote
Aug 01, 2021
Aug 15, 2021
Deals

$1,650

Get Lower Price
Get Quote
Aug 15, 2021
Aug 29, 2021
Deals

$1,650

Get Lower Price
Get Quote
Aug 29, 2021
Sep 12, 2021
Deals

$1,650

Get Lower Price
Get Quote
Sep 12, 2021
Sep 26, 2021
Deals

$1,650

Get Lower Price
Get Quote
Sep 26, 2021
Oct 10, 2021
Deals

$1,650

Get Lower Price
Get Quote
Oct 10, 2021
Oct 24, 2021
Deals

$1,650

Get Lower Price
Get Quote
Oct 24, 2021
Nov 07, 2021
Deals

$1,650

Get Lower Price
Get Quote
LOW UNPUBLISHED PRICES ON COSTSAVER TOURS
Why pay full price? Call us or click above for a quick quote and save money on Costsaver Tours.
5% Savings on Group Vacations!
5% Savings on Group Vacations!
Promotion Details
Travel together and save money. Family, friends, club members or colleagues, gather 9 to 15 people and earn a 5% discount. Plus as always receive our AffordableTours.com 10% extra savings!
Discount is combinable with Triple room and Young Traveler discounts.
Must Book By Tue, Dec 15, 2020
View Promotion Terms & Conditions ›
Not applicable to Hidden Journeys, Israel, vacations with trains, Greek Island Hopper, Solo Traveler Discount and extra nights' accommodations. Discount limited to one group per coach.
Second Trip Discount - Save up to 2.5% When You Book Two Trips
Second Trip Discount - Save up to 2.5% When You Book Two Trips
Promotion Details
Book two trips - both seven days or longer - and save up to 2.5% on the land-only portion of your shortest vacation, plus receive our AffordableTours.com 10% extra savings!
Must Book By Wed, Jan 15, 2020
View Promotion Terms & Conditions ›
Please note that vacations must be booked at the same time. The discount is per person only and does not apply to City Breaks, extra nights' accommodation, extensions and airfares, taxes and fees, and airport transfers. Europe – excludes all Eastern Mediterranean vacations except the Greek Island Hopper. Additional restrictions may apply.
Up to 10% Off for Young Travelers
Up to 10% Off for Young Travelers
Promotion Details
If you're travelling with a child between the age of five and 17, we'll give you a discount of up to 10% on the land-only portion of their vacation. Plus always receive our AffordableTours.com 10% extra savings.
Must Book By Thu, Dec 31, 2020
View Promotion Terms & Conditions ›
Young travelers must be under the age of 18 years on the date of departure, and must be accompanied by an adult (limit of one Young Traveler Discount per room). Discounts may vary and may not be available on all vacations. Additional restrictions may apply.
Book With Flexibility
Peace of Mind
Complimentary "Peace of Mind" Travel Plan. Change your travel plans until 30 days before your trip
Change Destination / Vacation
Change to a different destination or vacation with the Travcorp Family of Brands.
Change Dates
Choose new departure dates if your plans change.
Great Service
Award-winning service, low prices, client satisfaction
Tour Itinerary
East meets west on this 15-day journey across the fairy-tale landscapes and ancient landmarks of Turkey. From the lavish palaces of Ottoman sultans to Roman ruins along the Turquoise coast, you'll delve into the diversity and colourful multicultural experience that Turkey serves up in spades. Visit the enchanting cotton castles of Pamukkale, the surreal landscapes of Cappadocia and ancient trading routes once plied by camel caravans.
Day 1 - Arrive Istanbul (2 Nights)
Cue the exotic music. It's the perfect pairing to your first day in Istanbul, a sprawling metropolis which has connected Europe and Asia for centuries. The former centre of the Old World appears cloaked in mystery, but you won't need to dig deep to discover its dramatic history and vibrant melting pot of cultures, remnants of which can be seen throughout the city's well-preserved façades. On arrival, you'll be transferred to your hotel and later meet your Travel Director and fellow travellers for a glimpse of what lies ahead. Tonight, seek out the best terrace in town for illuminated views of the city's rooftops right down to the Bosphorus.
Accommodation: Ramada Plaza City Center
Day 2 - Istanbul Sightseeing
The 'Pearl of the Orient' reveals her hidden treasures this morning as you join your Travel Director for a visit to the Byzantine Hippodrome. Just as it was centuries ago, today the expansive promenade is a vibrant centre of the city's social life. Standing amidst its obelisks and statues, you can almost imagine the thundering roar of chariots cheered on by Emperor Constantine the Great, who is credited with making Istanbul a glorious replacement for Rome. Visit the 17th-century Blue Mosque with its beautiful interior of Iznik tiles and Topkapi Palace, the lavish former home of the Ottoman sultans. Your afternoon and evening are free to explore Istanbul your way, but you'll not want to miss an Optional Experience visit to Hagia Sophia, the Underground Cistern and Grand Bazaar, with its dazzling displays.
Meals: Breakfast
Day 3 - Istanbul – Safranbolu (1 Night)
Follow in the footsteps of medieval traders, taking the same journey they once took on the east-west trade route between the Black Sea and Mediterranean. You'll arrive in UNESCO-listed Safranbolu, an important caravan station whose Ottoman-style wooden houses and narrow streets once witnessed bustling trade. Join your Travel Director this afternoon for a sightseeing tour and insights into its history, starting on Hidirlik Hill for panoramic views. You'll have time to get lost in its cobbled streets and soak up the colourful sights and sounds at the Eski Carsi and Arasta Bazaar. Try your hand at haggling as a tribute to the town's trading past.
Accommodation: Hilton Garden Inn
Meals: Breakfast,
Day 4 - Safranbolu – Amasra – Ankara (1 Night)
Ease into the laid-back vibes of your first stop today, the pretty port town of Amasra on the Black Sea. There's no better way to get to grips with its intriguing history than a sightseeing tour which includes a visit to its Castle, whose walls and gateways reflect the styles of various occupiers over the centuries - Byzantine, Genovese and Ottoman. See Fatih Camii (Conquerer's Mosque) originally built in the 9th century as a church by the Byzantines, before enjoying lunch at a favourite local hangout. You'll leave the coast behind later and travel south to the Turkish capital, Ankara.
Accommodation: Holiday Inn Kavaklıdere
Meals: Breakfast,
Day 5 - Ankara – Cappadocia (2 Nights)
Visit the Museum of Anatolian Civilisations this morning, exploring this historic caravanserai featuring a valuable collection of artefacts. Your final stop in Ankara is the Mausoleum of Atatürk, the founder and father of the Turkish Republic. Then continue to the whimsical landscapes of Cappadocia where you'll visit Sarhatli Underground City. This evening you could choose to witness a real Costsaver highlight by joining an Optional Experience with the Whirling Dervishes. Watch them whirl around and around in their trance-like remembrance of God - a dizzying religious custom that represents man's spiritual journey. After this astounding performance dinner is served at a local restaurant.
Accommodation: Ramada
Meals: Breakfast
Day 6 - Cappadocia Sightseeing
It's impossible to take a bad picture in Cappadocia. Fairy-tale rock chimneys rise up from the ochre and rust-coloured depths of Paşabağı and the Red Valley - a landscape forged by wind, rain and a volcanic touch. Visit a regional rug production centre where you'll learn how every shape and colour embedded in an intricately woven Turkish carpet tells its own story. Then enjoy an afternoon on your own amidst the fantasy landscapes left by Mother Nature in the ochre rock. An Optional Experience in Göreme reveals how Christians once worshipped in the many rock churches that remain to this day.
Meals: Breakfast,
Day 7 - Cappadocia – Konya (1 Night)
See master craftsmen at work turning their pottery wheels to craft the beautiful terracotta pottery characteristic of this region this morning. Later, on your journey to Konya, you'll see a 13th-century caravanserai. You can almost imagine the jostling of camel trains as they stopped to rest and replenish their stocks before continuing east or west along the popular trade route that winds through Cappadocia. Arriving in Konya, the home of the mystic Whirling Dervishes, you'll visit the final resting place of the Sufi philosopher Mevlana to gain insights into the traditions and rituals of the Sufi religion.
Accommodation: Hilton Garden Inn
Meals: Breakfast,
Day 8 - Konya – Antalya (2 Nights)
Learn how the village of Sille was inhabited by Greeks who lived peacefully alongside the nearby Turks of Konya for over eight centuries. You'll see remnants of their heritage in the landmarks that remain, before heading to Antalya on the Turquoise Coast. Retreat behind the ancient walls of the Old Town and stroll past the beautifully restored Ottoman-era houses in its historic centre. Visit the Roman harbour connected to the city by 44 Venetian stone steps, then spend the rest of the day getting lost in Antalya's labyrinthine cobbled lanes. This evening, you could choose to sample the local Antalyan dishes at a favourite restaurant.
Accommodation: Holiday Inn Lara
Meals: Breakfast
Day 9 - Antalya Sightseeing
Ease into the laid-back seaside vibes of Antalya on this full free day dedicated to soaking up sun-kissed Mediterranean shores. If you can drag yourself away from your sun lounger, we recommend joining an Optional Experience cruise along the glittering coast. This afternoon, an optional journey into antiquity could see you visit the Aspendos Theatre, built in the second century and dedicated to "the gods of this country and to the Imperial house". Also included on this optional afternoon excursion is a visit to the Roman Aqueduct, the Kursunlu Waterfall and the Aspendos Bridge, spanning the Eurymedon River.
Meals: Breakfast,
Day 10 - Antalya – Pamukkale (1 Night)
The powdery white sands and crystal-clear water of Lake Salda provide a beautiful backdrop for a quick photo stop today. Besides being noteworthy as a popular tourist resort and archaeological site, the lake is one of only two places in the world said to have similar rock structures to the planet Mars. Contemplate life in outer space before continuing to Kaklik Cave with its sparkling white travertines, before heading for the cotton fortress of Pamukkale.
Accommodation: Richmond Thermal
Meals: Breakfast,
Day 11 - Pamukkale – Izmir (2 Nights)
The ethereal white pools and terraces that cascade down surrounding cliffs are a sight to behold this morning as you see the ruins of the ancient Roman health spa of Hierapolis. Head west to the Aegean coastline, arriving in Izmir in time to spend some time exploring this pretty port town, with its lengthy promenade. Learn about its multicultural past, and its history as a Greek city. Consider joining an optional seafood dinner at a favourite local restaurant renowned for its stunning views.
Accommodation: Doubletree by Hilton Alsancak
Meals: Breakfast
Day 12 - Izmir Sightseeing
Today an Optional Experience could see you visit Ephesus, a 2,000-year-old site and home to the iconic Library of Celsus and Hadrian's Temple. Included in this experience is a visit to the stone cottage, where the Virgin Mary is said to have spent her final years, and the enchanting hillside village of Sirince, where guests can soak up the historic atmosphere and quaint market-town culture of a traditional Turkish village. Sample some of the delicious local olive oil, take a bite out of a juicy peach and wander through cobbled marketplaces into a world before cars and supermarkets.
Meals: Breakfast
Day 13 - Izmir – Çanakkale (1 Night)
Ancient legends and symbols take centre stage today. Your first stop this morning is in Pergamon, famed for its Asclepion Medical Centre, which still bears the image of the snake-entwined staff that remains a symbol of medicine in modern times. Next on today's agenda is a visit to Troy, the ancient city that inspired Homer's tales about the wrath of Achilles and the famous siege, which was broken through the clever construction of a wooden Trojan horse. A replica of the horse can still be seen today. Continue to Çanakkale later.
Accommodation: Büyük Truva Oteli
Meals: Breakfast,
Day 14 - Çanakkale – Istanbul (1 Night)
Pay tribute to the brave soldiers who lost their lives in the World War I battles at Gallipoli. You'll visit Anzac Cove, Lone Pine Cemetery and Chunuk Bair, before returning to Istanbul. As your journey through Turkey draws to a close, you'll want to consider joining your new friends for an optional cruise along the Bosphorus, celebrating the mighty waterway which serves as the boundary between Europe and Asia. See grand fortresses, palaces and 19th-century mansions of the Ottoman elite that line this busy strait.
Accommodation: Ramada Plaza City Center
Meals: Breakfast
Day 15 - Depart Istanbul
Your in-depth exploration of Turkey with its cultural and historic treasures has come to an end. You've stood amidst man-made wonders and ethereal landscapes, walked in the footsteps of traders and Whirling Dervishes and forged special memories with new friends. For now it's time to end this chapter with a heartfelt farewell to your newfound friends as you take your transfer to the airport and embark on your journey home. Conditions apply.
Meals: Breakfast
Sightseeing Highlights

Ankara Visit the Museum of Antolian Civilisation and Ataturk's Mausoleum
Antalya See the Roman harbour on the beautiful Turquoise coast
Cappadocia Visit Pasabagi and the Red Valley and marvel at the underground city of Sarhatli
Gallipoli See Anzac Cove, Lone Pine and Chunuk Bair Cemeteries
Istanbul Sightseeing includes the Topkapi Palace, the Blue Mosque and the Grand Bazaar
Izmir View a blend of modern and traditional in the many markets, mosques and churches
Konya Visit the Mevlana Museum, home of the Whirling Dervishes
Pamukkale See the Cotton Castle springs and the ruins of the Roman health spa of Hierapolis
Pergamon Visit the Asclepion Medical Centre
Safranbolu Visit Eski Carsi and Arasta Bazaars
Troy Visit the ruins of the ancient city and see the Wooden Horse
Dining Highlights

14 Breakfasts
7 Three-course dinners
First class travel Highlights

Audio Headsets provided throughout your holiday to enhance your included sightseeing experiences
Luxury air-conditioned coach
Cherry-picked hotels, all tried and trusted
Variety of Optional Experiences
City orientation tours
An expert Travel Director and professional Driver
All hotel service charges and tips, baggage handling fees and local taxes
Airport transfers are provided on the first and last travel day. Conditions apply
Hygiene and Safety Protocols for Costsaver Tours
Costsaver has introduced these enhanced hygiene protocols – for you and team members.
Costsaver asks that you please take personal responsibility for your wellbeing. This begins with packing any personal protective equipment and sanitizers you require. Please adopt physical distancing and hygiene practises throughout your pre-trip travel arrangements and follow all health instruction whether physical signage, or requests from the professional staff once you are vacationing.
Expertly Trained Travel Directors
Travel Director training equips them with enhanced hygiene and physical distancing procedures. During your trip, they will operate with a duty of care and monitor the hygiene etiquette of the guests, reacting and advising as needed, to ensure high standards are maintained. Before you travel, Costsaver will also keep you well informed about new protocols required in these areas, and ask that you cooperate with and heed the advice and direction of Travel Directors while on your trip. The Travel Directors have preventative measures in place to try and ensure your well-being and in the event that any unexpected issues arise on trip, they will activate additional protocols.
Stringent On-the-Road Protocols
The customized luxury coaches are sanitised before the start of your trip and have always been kept to very high standards. Following the outbreak of COVID-19, Costsaver have taken additional measures to elevate hygiene and sanitary practices in accordance with guidance from the World Health Organisation (WHO) and as required, applicable government regulations. The Driver training provides them with the latest hygiene protocols. They will clean and disinfect all surfaces including handrails, door handles, tables, seats, air-conditioning filters and overhead lockers on a daily basis. All the guests are asked to follow hygiene practices recommended by the World Health Organisation including the thorough and regular washing of hands and sanitising when required. Hand sanitiser is freely available on board for your use throughout the day. Please bring your own washable face mask and gloves with you, and additional hand sanitiser to make you feel comfortable, as these will be required to be worn in public in some countries. Should an unexpected situation arise, additional face masks, rubber gloves, antiviral sprays and wipes will be available for guest distribution on all trips.
A Full Team of Support 24/7
It's not just your Travel Director and Driver who will be taking care of you. Behind the scenes, the operations and guest support teams are in contact with them and on call 24/7, so you can rest assured that you're in good hands.
Physical Distancing
Adapting to the right size groups, based on government distancing requirements, you can rest assured that you will travel with the comfort of your own personal space. Have peace of mind that all of the experiences, hotels and restaurants you'll enjoy on your trip have been vetted to ensure they adhere to physical distancing and hygiene guidelines.
Trusted Partners, Exceptional Standards
Costsaver is very selective in who they work with and choose to only use hotels, restaurants, ground handlers and venues that take the well-being of the guests as seriously as Costsaver does and agrees to meet expected guidelines and specifications. Costsaver only works with establishments that they are confident will consistently adhere to their high standards.
Always in the Know
As part of The Travel Corporation (TTC) , Costsaver is kept up to date with all government advisories and travel alerts on a daily basis and is continually in touch with all of the partners on the ground in each destination. Also, rest assured that during your trip, the teams work to ensure the supplier partners (hotels, restaurants, museums and other venues) are also applying the same standard to these new hygiene and distancing protocols, to the extent possible.
Question: How many suitcases can I take with me on my trip?
Each person is allowed one "check-in," and one "carry-on." Remember to take all valuables with you as "carry-on", because electronic equipment, cameras, laptops, jewelry, business documents and money are not covered by the airlines' liability, so always carry them aboard with you.
Question: Is Airfare Included in the Price?
Airfare from your point of origin to and from the trip is not included in the land price.
Similar Tours Other Travelers Liked
This was a great trip. It included things that I never would have chosen on my own that I really enjoyed. The tour director was great. I would use CostSaver again. Great value.
I will strongly refer your company to my friends and relatives
Steve our travel director is excellent! He went above & beyond to give us a trip of a Lifetime. Very well organized and had some fun activities while on the road to make our ride time less boring. Very professional and courteous but treat everyone like Family. Very knowledgeable about geography & history of the places we were visiting. Our driver Giuseppe has a top knotch driving skills and very professional and courteous. Keeping us all safe on the road as well as helping everybody while getting off the bus. And looking out for our luggage's safety. I would definitely recommend to my friends & Family and I will book a trip with Costsaver again.
Hotels were even better than expectrd. We saw do many and wonderful attractions.
The trip itinerary was very detailed. From the booking to the end of my trip I was totally satisfied. It was my second trip, but I think I will book my future trips again. The trip director and all local guides were very knowledgeable and had great sense of humor, never boring. The optional excursions were excellent.
If people would ask me if I got my money's worth, I would reply that I got much much more than my money's worth. My trip was beyond wonderful, beyond amazing, beyond breathtaking.... Trent Plaine gave great background history of every country we visited; he took us to places morning noon and night... if there were places on the way out of a country he'd have us visit them and stop for great views. He was knowledgeable on flavors, food... the road trip was fantabulous!
The trip was well organized,the director Annarika is excellent in all aspects .our driver Marco is excellent too.They are both highly recommended in the fields they chose.In my next travel I wish I will be with them again.
Another excellent trip from start to finish. I am looking forward to my next trip already!!
We had a great experience with this company on this tour and would recommend this trip to anyone.
This was my first Costsaver tour and it was amazing. Our consultant, Maureen and tour guide Rose were top notch, extremely knowledgeable, and true professionals. I will definitely use Costsaver again!
Novotel Hotel was disappointing.
The trip to Italy was beyond my expectations! Our tour guide Amedeus was knowledgeable, kind, intuitive and made sure each one of us felt like royalty!
Our tour director Gianmarco was enthusiastic, informative and engaging. If I could pick him as my personal tour director to with me as I travel the world I would. The locations and sites were awe inspiring, but Gianmarco made this a very memorable experience. One I will cherish for a long time.
This was my 6th trip with Costsaver/Trafalgar, and I look forward to my next.
AffordableTours.com® does not itself offer, service or administer the Travel Packages, and the ultimate terms and conditions of any Travel Package made available via the Site Offerings (including the prices quoted in connection with same) will be determined by the applicable Third-Party Travel Service Provider. AffordableTours.com® does not represent or warrant that the Price Quotes are accurate, up-to-date or free of error, or that same will be honored by the applicable Third-Party Travel Service Providers. All Price Quotes, Travel Package availability, Travel Package details/itinerary and other Content are subject to change without notice. All travel details published by and through the Site Offerings should be confirmed directly with the applicable Third-Party Travel Service Provider prior to making any travel plans. Reliance on any information made available to you by and through the Site Offerings is solely at your own risk.
How It Works
Vacationing has never been easier or cheaper with the help of a dedicated travel consultant from AffordableTours.com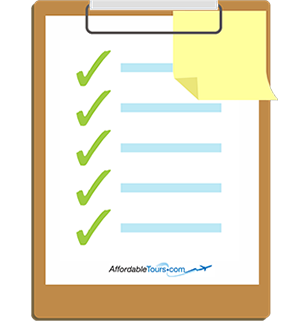 Find your perfect trip on our website and simply request a free quote. Need to speak to a live person? Call us 7 days a week at 1-800-935-2620. No robots here!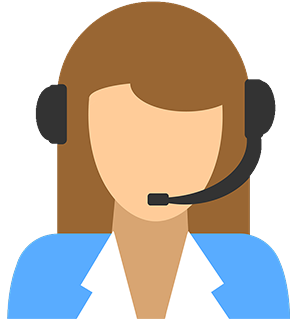 Your personal travel consultant will reach out and be your point of contact for your entire travel experience from start to finish. Did we mention you'll be working with an award winning team? Sweet!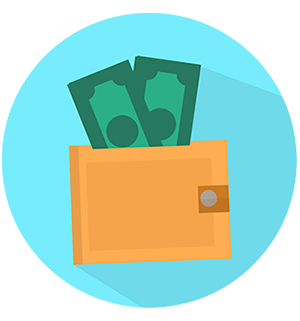 Because we're one of the largest sellers of travel, we're able to give you a discount on your vacation package. No one beats our prices!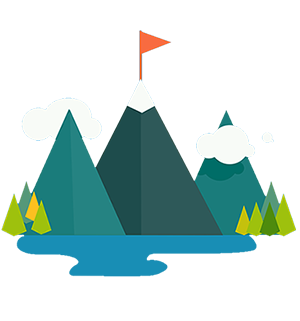 Knowing you got the best deal, all that's left is for you to pack your bags and enjoy your vacation!