Why Pay Retail? Call us or click for a quick quote and save money!
Overview
Dates & Prices
Start Date
End Date
Offers
Brochure
Land Price
Our Price
Quote
Sep 06, 2020
Sep 17, 2020
Call Us

$3,099

Get Lower Price
Get Quote
Sep 13, 2020
Sep 24, 2020
Call Us

$3,099

Get Lower Price
Get Quote
Oct 18, 2020
Oct 29, 2020
Call Us

$2,899

Get Lower Price
Get Quote
Mar 21, 2021
Apr 01, 2021
Call Us

$2,899

Get Lower Price
Get Quote
Apr 18, 2021
Apr 29, 2021
Call Us

$2,899

Get Lower Price
Get Quote
May 30, 2021
Jun 10, 2021
Call Us

$3,099

Get Lower Price
Get Quote
Jun 27, 2021
Jul 08, 2021
Call Us

$3,099

Get Lower Price
Get Quote
Jul 25, 2021
Aug 05, 2021
Call Us

$3,099

Get Lower Price
Get Quote
Aug 22, 2021
Sep 02, 2021
Call Us

$3,099

Get Lower Price
Get Quote
Sep 26, 2021
Oct 07, 2021
Call Us

$3,099

Get Lower Price
Get Quote
Oct 10, 2021
Oct 21, 2021
Call Us

$2,899

Get Lower Price
Get Quote
Call or submit a quote to get our Low Prices!
Tour Itinerary
Walk the Great Wall and cycle along the Xi'an city walls, explore Beijing's traditional alleys and backstreets known as hutongs, enjoy a performance of shadow puppetry, face the Terracotta Warriors and visit the farming community where they were discovered, learn to cook local specialities at a rural cooking school
Combine the hustle and bustle of China's booming cities with the tranquility of rural life on this unforgettable adventure. Explore hidden corners of Beijing's Forbidden City; trek atop the majestic Great Wall; and sample street food in Xi'an, home to the incredible terra-cotta army. Then venture into the countryside, enjoying a paddle on the scenic Li River and learning to cook up regional specialties in Yangshuo. Along the way, discover ancient customs that contrast with rapidly modernizing lifestyles, revealing China's true allure.
Day 1: Beijing
Arrive at any time. Arrival transfer is included. Enjoy Beijing's famed Peking duck at our welcome dinner tonight.
Transport: Settle in and scan the scenery from the convenience of a private vehicle.
Activity: The adventure begins tonight. Feel free to explore before your welcome meeting, but make sure you're back in time to meet the group. Check for the meeting time on the welcome note at the hotel. After introductions, your CEO will review the details of your tour. Please note that normal check-in times apply at our start hotels, but you can usually store your luggage for the day if you arrive early.
Accommodation: 5L Hotel (or similar)
Meal(s): Dinner
Day 2: Beijing
Today, we discover one of the most iconic wonders of the world—the Great Wall of China. This impressive series of fortifications was built between the 3rd century BC and the 17th century AD along China's northern border, and spans more than 20,000 kilometers. We'll explore the less-visited Mutianyu section, taking in sweeping views of the countryside from the ancient watchtowers. Opt to ascend a section of the wall by cable car; then hike up to Mutianyu's highest point and choose to slide back down to the entrance in a toboggan.
Activity: Climb the rolling hills of Huairou County at Mutianyu, one of the best-preserved sections of the Great Wall. Enjoy scenic views as the wall winds along mountain ridges, and take brag-worthy photos of the wall from any of the 22 towers.
Transport: Settle in and scan the scenery from the convenience of a private vehicle.
Accommodation: 5L Hotel (or similar)
Meal(s): Breakfast
Day 3: Beijing
Delve into the fascinating history of Beijing on a full-day tour. Visit the palaces and elegant galleries of the Forbidden City—seat of the Ming and Qing dynasties for more than five centuries—and walk across vast Tiananmen Square, where some of China's most significant political events have taken place. Venture to the elegant Temple of Heaven, where the emperor would come to pray and perform sacrificial rites, and watch locals practice tai chi in the surrounding gardens. Later, we'll take a walk through the hutongs or hidden alleyways of Beijing's old neighbourhoods.
Activity: Explore one of the world's largest public squares, home to the Monument to the People's Heroes and the Great Hall of the People.
Activity: Our CEO will steer around crowds and help make the most of a visit to the Forbidden City.
Activity: Explore the stunning Temple of Heaven, which was built during the rule of the Ming dynasty. Learn more about the history and significance of this place, often referred to as the symbol of Beijing.
Activity: Take a walking tour through some of Beijing's traditional alleyways and backstreets (known as hutongs) and get a taste of this magnificent metropolis.
Transport: Settle in and scan the scenery from the convenience of a private vehicle.
Accommodation: 5L Hotel (or similar)
Meal(s): Breakfast
Day 4: Beijing/Xi'an
Continue to explore Beijing today and enjoy some free time on your own. In the evening, catch an overnight train to Xi'an, one of China's four ancient capitals and the eastern terminus of the Silk Road.
Transport: Experience overnight travel like a local. Sit back and get some well-earned (and likely much-needed) rest en route to your next stop.
Meal(s): Breakfast
Day 5: Xi'an
Explore Xi'an like a local this morning, hopping on a bike to ride along the city's well-preserved 14th-century walls. Later, hit the streets of the vibrant Muslim Quarter, known for its mouthwatering street food, and enjoy a visit to Gao's Grand Courtyard. This beautifully restored mansion belonged to a Ming-era official, and offers an insight into traditional Chinese family life. Round off your visit with a performance of shadow puppetry, an ancient Chinese folk art.
Activity: Enjoy a walk around Xi'an's Muslim Quarter with our CEO, and be introduced to favourite streets, artists, chefs or food stalls in the quarter. Each CEO offers a unique perspective. Get a better feel for the district and have plenty of time to roam around on your own, shopping and eating along the way.
Activity: Enjoy a unique, experience at the historic Gao's Grand Courtyard House, learning about the ancient art of shadow puppetry. Feel as if you've stepped back in time, surrounded by 400-year-old Ming Dynasty architecture and artifacts, and enjoy a performance.
Activity: Rent a bike and cycle the Xi'an city walls. The walls - built for protection in the Tang Dynasty and expanded in the Ming dynasty -are a great way to absorb local history. Hop off where you like and admire the views as you pedal along the 12m (39 ft) wide wall, which takes about 2 hrs to cycle along.
Accommodation: Fuhai Mingdu Hotel (or similar)
Meal(s): Breakfast
Day 6: Xi'an
Visit the famed terra-cotta army, fashioned more than 2,000 years ago to protect the tomb of Qin Shi Huang, China's first emperor. We'll spend half a day learning about this archaeological treasure and admiring the artistic detail of the thousands of life-size sculptures. Afterward, enjoy lunch in a nearby village, where local farmers first discovered the terra-cotta warriors in 1974. Opt for a dumpling banquet this evening, getting a chance to taste traditional northern Chinese cuisine.
Activity: Take a guided tour of the Terracotta Warriors where more than 8,000 clay soldiers and hundreds of replica horses and chariots stand in three pits. Learn why the Emperor Qin Shihuang commissioned the statues to serve as his army in the afterlife and how they were discovered. Spend a half-day exploring this archaeological wonder.
Activity: Visit a village close to where, in 1974, a local farmer digging a well unearthed one of the greatest archaeological discoveries of the century: the Terracotta Warriors. Explore a bit and enjoy a delicious local lunch.
Transport: Settle in and scan the scenery from the convenience of a private vehicle.
Accommodation: Fuhai Mingdu Hotel (or similar)
Meal(s): Breakfast Lunch
Day 7: Yangshuo Countryside
Fly to Yangshuo in China's lush southwestern region, situated at the meeting point of the Li and Yulong Rivers and ringed by dramatic limestone peaks. Float down the Li River on a traditional vessel, winding around karst towers and gliding past terraced rice fields and local fishermen on bamboo boats. Tonight, we'll enjoy dinner at a G Adventures-supported restaurant, which provides rural women with opportunities to become self-reliant.
Transport: Look! Up in the sky! It's a bird! It's a plane! It's... yup, it is a plane, actually.
Transport: Settle in and scan the scenery from the convenience of a private vehicle.
Activity: Enjoy a float on the Li River, a centrepiece of any trip to northeastern Guangxi Province. Take in breathtaking scenery and a taste of life far removed from the concrete metropolis. See gorgeous karst mountains peeking out each river bend, water buffalo patrolling fields, and locals reaping rice paddies. Greet school kids and fishermen as they float by on bamboo rafts.
Activity: Enjoy a traditional Chinese meal served by rural women working to create new opportunities for their families. Since the migration of men to urban centres is common in rural regions, women and children now have a safe place to gather and learn together at Community Corners, created by the Rural Women's Development Foundation. In Liandaowan Village, you'll enjoy a meal and support women developing new work skills to become self-reliant. This initiative helps to create meaningful employment alternatives to agriculture as a source of income.
Accommodation: Yangshuo Village Inn (or similar)
Meal(s): Breakfast Dinner
Day 8: Yangshuo Countryside
Venture further into the scenic countryside this morning, trekking through peaceful rural villages, fruit orchards, and rice paddies. Later, delve into the region's cuisine on a visit to a Yangshuo market, where we'll learn about the ingredients used to prepare typical dishes. Then try your hand at whipping up some of these local specialities at a cooking class, and enjoy your creations for dinner.
Activity: Embark on a day of walking, venturing out into the countryside by the Dragon River area to take in the montage of rural scenes, including small villages surrounded by karst mountains, winding rivers, and stunning scenery.
Transport: Settle in and scan the scenery from the convenience of a private vehicle.
Activity: Calling all foodies! Get an inside look at real Chinese food with a tour of the Yangshuo market to learn about the ingredients used in the Yangshuo area. Afterward, learn to cook Chinese food in a traditional Chinese farmhouse in the beautiful countryside just outside Yangshuo. After the cooking class you can sit down and enjoy the delicious dishes you have prepared.
Accommodation: Yangshuo Village Inn (or similar)
Meal(s): Breakfast Dinner
Day 9: Yangshuo
Rise early for a private tai chi class with a local expert and learn about the health benefits of this ancient Chinese exercise, practiced by millions around the world. Later, travel to the town of Yangshuo and wander through its quaint, café-lined streets. Spend the afternoon at leisure, and opt to enjoy a stunning theatrical performance over the Li River.
Activity: Start the day early with a private Tai Chi class led by a local expert. This weaving together of calming yoga and meditation is practiced by millions daily throughout China and around the world. Learn the basic principles and moves of this ancient practice and start to discover firsthand why Tai Chi is revered for such health benefits as stress relief, improved balance and circulation, and overall well-being.
Free Time: Kick back and relax in scenic Yangshuo before tomorrow's journey to bustling Shanghai.
Accommodation: Yangshuo Changfeng Green Water Resort (or similar)
Meal(s): Breakfast
Day 10: Yangshuo/Shanghai
Fly to Shanghai, one of China's most bustling metropolises. Set off on a stroll of the Bund, the downtown riverfront district, and take in Shanghai's colonial architecture and futuristic skyline—a mesmerizing mix of old and new. Explore the city on your own time this evening.
Transport: Private van transfer to airport and private bus from airport to hotel.
Activity: Take a stroll along the Bund, a main road that follows the Huangpu River, with our CEO. This is a great opportunity to get a layout of the city and figure out what you want to explore next.
Accommodation: Shanghai Baolong Hotel (or similar)
Meal(s): Breakfast
Day 11: Shanghai
Spend the day soaking up vibrant Shanghai on your own. Opt to visit the Shanghai Museum, home to a world-class collection of ancient Chinese art; roam the beautiful Yuyuan Garden, a classical Chinese garden dating to the Ming era; enjoy a spectacular acrobatic show; ascend to the top of the iconic Oriental Pearl, one of the tallest TV towers in the world; and much more.
Free Time: There's plenty to see and do in Shanghai, and we wanted to make sure that you had some time to take it all in. Feel free to relax or try optional activities like visiting the Shanghai Museum, wandering around the Yuyuan Gardens, and taking in a traditional Chinese acrobats show. Your CEO has more ideas if you need them. Just ask!
Accommodation: Shanghai Baolong Hotel (or similar)
Meal(s): Breakfast
Day 12: Shanghai
Depart at any time.
Activity: Not ready to leave? Your CEO can help with travel arrangements to extend your adventure.
Meal(s): Breakfast
Meals Included
11 breakfasts, 1 lunch, 3 dinners
Transport
Private bus, plane, boat, train, bicycle, walking.
Inclusions
Your Journeys Highlight Moment: Chinese Shadow Puppetry, Xi'an Your Journeys Highlight Moment: Tai Chi Class, Yangshuo Your G for Good Moment: Jia Community Restaurant, Yangshuo Your Foodie Moment: Central Chinese Cooking Class - Yangshuo, Yangshuo Your Discover Moment: Shanghai. Arrival transfer. Visit Tiananmen Square, the Forbidden City, and the Temple of Heaven. Visit Beijing's traditional hutongs. Excursion to the Great Wall. Xi'an Muslim quarter orientation walk. Cycle along the Xi'an city walls. Terracotta warriors tour. Lunch in a local village. Li River boat ride. Walk through the countryside with village visits. Shanghai orientation walk. Internal flights. All transport between destinations and to/from included activities.
Hotels (10nts), Soft-sleeper train (1 nt)
Question: How many suitcases can I take with me on my trip?
Each person is allowed one "check-in," and one "carry-on." Remember to take all valuables with you as "carry-on", because electronic equipment, cameras, laptops, jewelry, business documents and money are not covered by the airlines' liability, so always carry them aboard with you.
Question: Is Airfare Included in the Price?
Airfare from your point of origin to and from the trip is not included in the land price.
Similar Tours Other Travelers Liked
Outstanding trip and tours with plenty of opportunities for planned and unplanned adventures. Knowledgeable, friendly, and capable guides who kept us moving while allowing adequate free time for exploring on one's own.
Affordable Tours was helpful, answered all questions, booked tour and all flights for us. Great experience! We will definitely book through AT again.
AffordableTours.com® does not itself offer, service or administer the Travel Packages, and the ultimate terms and conditions of any Travel Package made available via the Site Offerings (including the prices quoted in connection with same) will be determined by the applicable Third-Party Travel Service Provider. AffordableTours.com® does not represent or warrant that the Price Quotes are accurate, up-to-date or free of error, or that same will be honored by the applicable Third-Party Travel Service Providers. All Price Quotes, Travel Package availability, Travel Package details/itinerary and other Content are subject to change without notice. All travel details published by and through the Site Offerings should be confirmed directly with the applicable Third-Party Travel Service Provider prior to making any travel plans. Reliance on any information made available to you by and through the Site Offerings is solely at your own risk.
How It Works
Vacationing has never been easier or cheaper with the help of a dedicated travel consultant from AffordableTours.com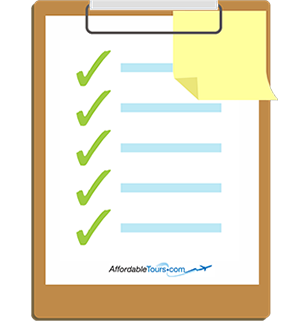 Find your perfect trip on our website and simply request a free quote. Need to speak to a live person? Call us 7 days a week at 1-800-935-2620. No robots here!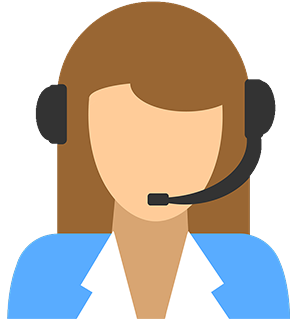 Your personal travel consultant will reach out and be your point of contact for your entire travel experience from start to finish. Did we mention you'll be working with an award winning team? Sweet!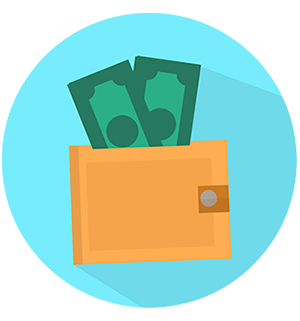 Because we're one of the largest sellers of travel, we're able to give you a discount on your vacation package. No one beats our prices!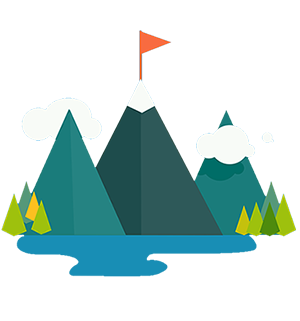 Knowing you got the best deal, all that's left is for you to pack your bags and enjoy your vacation!