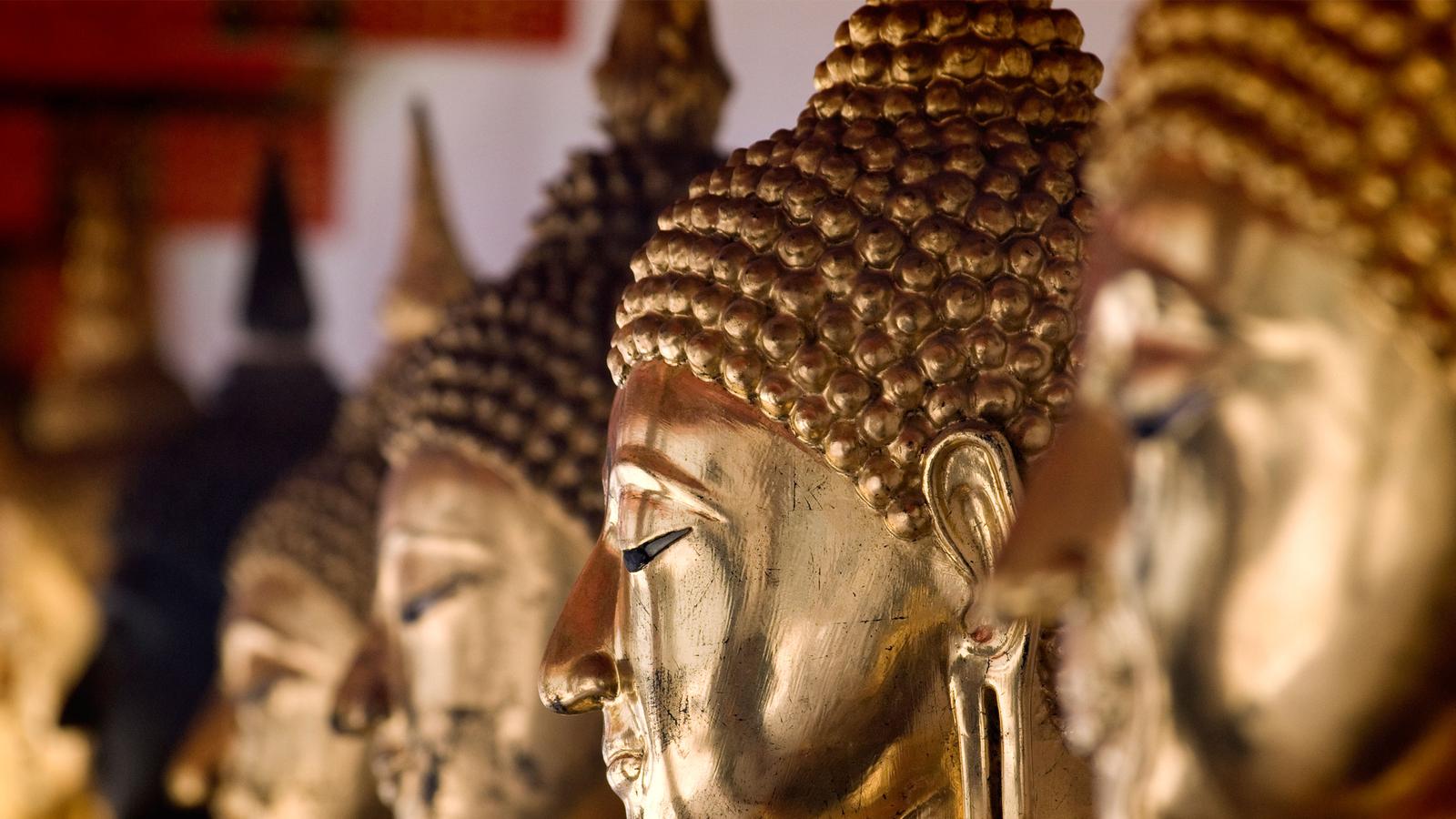 Why Pay Retail?
Call us for a quick quote!
Dates & Prices
Start Date
End Date
Offers
Brochure
Land Price
Our Price
Quote
Mar 28, 2021
Apr 04, 2021
Call Us

$1,549

Get Lower Price
Get Quote
Apr 25, 2021
May 02, 2021
Call Us

$1,499

Get Lower Price
Get Quote
Jun 06, 2021
Jun 13, 2021
Call Us

$1,499

Get Lower Price
Get Quote
Jul 04, 2021
Jul 11, 2021
Call Us

$1,549

Get Lower Price
Get Quote
Aug 29, 2021
Sep 05, 2021
Call Us

$1,499

Get Lower Price
Get Quote
Oct 24, 2021
Oct 31, 2021
Call Us

$1,549

Get Lower Price
Get Quote
Nov 21, 2021
Nov 28, 2021
Call Us

$1,549

Get Lower Price
Get Quote
Nov 28, 2021
Dec 05, 2021
Call Us

$1,549

Get Lower Price
Get Quote
Dec 19, 2021
Dec 26, 2021
Call Us

$1,599

Get Lower Price
Get Quote
Call or submit a quote to get our Low Prices!
Tour Itinerary
Swim in turquoise pools below a seven-tiered waterfall, Meet a resident monk and receive a Buddhist blessing at one of Thailand's most revered temples, Explore Wat Pho to view a colossal gilded statue of the Reclining Buddha, Visit a village home outside and sit down to a traditional khantok dinner
Countries Visited
Cities Visited
Day 1

Bangkok

Arrive at any time; your arrival transfer is included.
Transport: Upon arrival at the airport, head to the arrival hall and door number 10. Look for a driver holding a G Adventures sign with your name, who'll take you to your hotel so you can check in and start exploring.
Activity: The adventure begins tonight. Feel free to explore before your welcome meeting, but make sure you're back in time to meet the group. Check for the meeting time on the welcome note at the hotel. After introductions, your CEO will review the details of your tour. Please note that normal check-in times apply at our start hotels, but you can usually store your luggage for the day if you arrive early.
Accommodation: Hyatt Place Bangkok Sukhumvit (or similar)


Day 2

Bangkok/Kanchanaburi

After breakfast, travel to the city of Kanchanaburi, situated at the convergence of the Khwae Noi and Khwae Yai Rivers. Board a train for a winding journey into World War II history as you cross the bridge made famous by the 1957 film The Bridge on the River Kwai. At the Thailand-Burma Railway Centre, learn about the Burma Railway, constructed by imperial Japanese forces to connect Bangkok and Burma; then visit the nearby Kanchanaburi War Cemetery to see where the prisoners of war who worked on the railway were laid to rest.
Transport: Settle in and scan the scenery from the convenience of a private vehicle.
Activity: Take in a piece of World War II history on this visit. You've seen or at least heard of the famous movie, "Bridge on the River Kwai" -- tour the real thing and take a train ride over the bridge. It's massive, majestic, and imposing, and offers fabulous views of the river below.
Activity: Visit the Thai-Burmese Railway Museum to learn about the Death Railway's dark history, and the Allied War Cemetery where more than 6,000 prisoners are buried.
Accommodation: Royal River Kwai Resort (or similar)

Meals: Breakfast

Day 3

Kanchanaburi/Phra Nakhon Si Ayutthaya

This morning, hike into the lush landscapes of Erawan National Park, located high in the mist-shrouded Tenasserim Hills. Take a dip in the turquoise pools of the Erawan Falls—so called because its top tier of cascades resemble the three-headed, mythological elephant known as Erawan. This afternoon, transfer to the historic city of Phra Nakhon Si Ayutthaya, a former capital of the medieval kingdom of Ayutthaya, also known as Siam. Sample traditional Thai dishes during dinner on a converted rice barge from the 1930s.
Activity: Visit one of the world's most beautiful waterfalls. Its seven tiers offer a unique experience at every climb, reaching up to 1,500m (4921 ft). Swim in the turquoise pools, snap photos from the top tier, and opt to hike in the jungle to spot monkeys.
Transport: Settle in and scan the scenery from the convenience of a private vehicle.
Activity: Cruise down the river aboard a converted 1930s rice barge. Have a delicious Thai meal while taking in the incredible views of the city.
Accommodation: Kameo Classic Ayutthaya Hotel (or similar)

Meals: Breakfast Dinner

Day 4

Phra Nakhon Si Ayutthaya/Chiang Mai

Set out to explore the UNESCO World Heritage-listed Ayutthaya Historical Park, centered on the old city which served as the Siamese capital from the 14th to 18th centuries, when it was one of the largest and most cosmopolitan regions in the world. Stroll down well-planned city streets to view magnificent palaces and Buddhist monasteries that set the standard for Thai architecture for generations to come. Later, return to Bangkok and transfer to the airport for your flight to Chiang Mai. Visit a traditional village in the countryside and enjoy a khantok-style dinner, served on low pedestal trays.
Activity: Explore the ruins of Ayutthaya, a UNESCO World Heritage site. Ayuthaya served as Thailand's capital from the 14th to 18th centuries, when it ranked as one of the most magnificent cities in the world. Late in the 17th century its population reached one million, and foreign visitors wrote awestruck accounts of its size and splendour.
Transport: Hello again, Bangkok! Travel back to the city and to the airport by private van.
Transport: Look! Up in the sky! It's a bird! It's a plane! It's... yup, it is a plane, actually.
Activity: Visit a village outside Chiang Mai and sit down to an authentic Khantoke dinner in the home of a local family. Dishes typically include sticky rice, hang-le curry, and crispy pork with chilli paste. Over tea, learn about life in rural Thailand and visit the family garden to learn about herbs and spices popular in local cooking.
Accommodation: Duangtawan Hotel Chiang Mai (or similar)

Meals: Breakfast Dinner

Day 5

Chiang Mai

Delve into the bustle of Chiang Mai's morning markets with a local chef, and learn about colourful fruits and fragrant herbs as you select ingredients for a Thai cooking class. Enjoy your creation for lunch, then set out to visit a historic temple. Sit down with one of the resident monks to discuss daily life and the tenets of Buddhism. Later, clear your mind to the chanting of monks at Wat Phra That Doi Suthep, one of the most spectacular gilded temples in Thailand.
Activity: Pick out the best ingredients at a local market and learn how to make delicious Thai dishes.
Activity: Visit a Buddhist temple in Chiang Mai's Suthep district. Sit down with young monks to discuss daily life and Buddhism, and leave feeling spiritually refreshed. Monk Chats are informal discussions at a round table with a prepschool age Monk, usually accompanied by their teacher.
Activity: Visit Wat Phra That Doi Suthep, a golden Buddhist temple outside of Chiang Mai on the Mt Doi Suthep. Climb 300 steps to reach the temple and be rewarded with an unforgettable view. Admire the many Buddhist relics at this sacred temple and visit the white elephant shrine. Legend has it that the location of the temple was chosen after a white elephant carried a relic to the mountain and trumpeted three times before dying on the spot. Also, with a little luck, you may witness the chanting of the monks.
Transport: Settle in and scan the scenery from the convenience of a private vehicle.
Accommodation: Duangtawan Hotel Chiang Mai (or similar)

Meals: Breakfast Lunch

Day 6

Chiang Mai

Spend a full day exploring Chiang Mai's temples and forested hills on your own, or choose between a variety of optional activities. Traverse the rural lanes of Chiang Mai in a tuk-tuk, or opt to take a cycling tour through verdant rice paddies and the elegant historic district. In the evening, choose to visit Chiang Mai's vibrant night market.
Free Time: Chiang Mai is a mecca for shopping and handicraft production, so take advantage of this opportunity to do some shopping if you wish.
Accommodation: Duangtawan Hotel Chiang Mai (or similar)

Meals: Breakfast

Day 7

Chiang Mai/Bangkok

This morning, fly to Bangkok and board a traditional klong boat for a ride along the winding canals that have earned the city the nickname the "Venice of the East." Glide past colourful temples, modern skyscrapers, and houses perched above the water. Visit Wat Pho, Bangkok's largest and oldest temple complex, and often considered Thailand's first public university—its many inscriptions were intended to instruct visitors. Marvel at the magnificent statue of the Reclining Buddha, glittering with gold leaf and mother-of-pearl.
Transport: Take a quick flight back to Bangkok.
Activity: Travel by longtail boat on the busy Chao Phraya River. Go through the smaller klongs (canals) to see skyscrapers, temples, and shops in the distance, and the densely populated waterfront settlements up close.
Activity: This temple is known for its reclining Buddha, its feet covered with mother-of-pearl engravings of Buddhist symbols. Explore the large grounds and other compounds to see other Buddha figures, murals and the chedis that contain the ashes of Buddha. This is also the birthplace of traditional Thai massage.
Transport: Settle in and scan the scenery from the convenience of a private vehicle.
Accommodation: Hyatt Place Bangkok Sukhumvit (or similar)

Meals: Breakfast

Day 8

Bangkok

Depart at any time.
Activity: Not ready to leave? Your CEO can help with travel arrangements to extend your adventure.

Meals: Breakfast
Meals:
7 breakfasts, 1 lunch, 2 dinners
Transportation:
Private bus/minivan, tuk tuk, train, boat, plane, walking.
Inclusions
Your Journeys Highlight Moment: Traditional Thai Home Dinner, Chiang Mai Your Journeys Highlight Moment: Meet with Monks, Chiang Mai Your Foodie Moment: Cooking Class, Chiang Mai. Arrival transfer. Entrance to the Thailand-Burma Railway Centre war museum and train ride. Visit to Erawan National Park. Guided tour at Ayutthaya Historical Park. Dinner on a converted rice barge. Sunset visit to Doi Suthep monastery. Explore Bangkok and take a klong boat ride. Internal flights. All transport between destinations and to/from included activities.
Health and Safety Protocols for National Geographic Tours
Travel with Confidence
Your safety, as well as the safety of employees and partners, has always been G Adventures top priority, which is why new physical distancing and cleaning measures have been put in place on all of the tours. New Travel with Confidence policy features new health and safety procedures from the moment you arrive to the moment you leave, without taking away from having the time of your life. The policy will evolve as time goes on and as G Adventures continues to monitor local public health recommendations, but what won't change is the commitment to keeping you safe as you explore big, beautiful world.
Before you join us
Global Connection Officers
GCOs (the people who answer when you call us) are available 24/7 to help with any questions you have prior to your trip, so you can feel confident and safe before leaving. No matter what time of day, they're there to respond to you — even at 3AM. They'll be up to date on local regulations and restrictions and can guide you through your travel process as smoothly as possible. And if you don't feel well before travelling, there's the Book with Confidence policy that helps you reschedule your trip for when you do, which they can help you with too (terms & conditions apply). If you book flights with us and there are any changes, rest assured that the team will support you by making new arrangements on your behalf.
Smaller groups
Groups have always been small. This offers security, access, camaraderie, and a connection with your destination you won't get by travelling on bus tours or on your own. The average group size is 12, ensuring travellers can engage with each other without being squeezed together like sardines — and that was before physical distancing became a reality. Plus, if you have 8 or more friends you'd like to adventure with, you can reserve the entire trip!
My own room
If you're joining one of the small group tours on your own, good on ya! If you are a solo traveller sharing a room with someone, G Adventures will do their best to ensure they will be your roommate for the entire journey to support distancing efforts. G Adventures has 'My Own Rooms' available as an extra option for tours (pending availability), and they'll be offering more of these at more affordable prices to make it even easier to have a bit more space.
When you arrive
Chief Experience Officers
CEOs are responsible for ensuring you have the time of your life while keeping you as safe as possible. Here's how they're ready to do that:
They're trained in First Aid, CPR, and other safety protocols
They're supported 24/7 by the field staff in offices around the world who are well-equipped to handle emergencies
They can help you find local clinics if you're feeling sick
They'll receive new training to ensure they are up to date on all health and safety policies during these evolving times
They have extensive local knowledge to proactively help you navigate wherever you're travelling
Their local knowledge allows for greater flexibility when it comes to knowing the best time to visit certain highlights to avoid crowds whenever possible and suggesting the restaurants with the strictest hygiene practices or those where you can reserve your own table or room in advance
They'll wear face masks when necessary based on local guidelines and recommendations
You & your fellow travellers
Travellers' safety and wellbeing is G Adventures biggest concern. If you're not feeling well before your departure, G Adventures has a Book with Confidence policy that provides you with flexibility and freedom to delay leaving until you're back to 100% healthy (terms & conditions apply). If you have a fever or any other symptoms on tour, you may be required to have a doctor clear you before rejoining us. All travellers are requested to bring face coverings, whether they're buffs, face masks or bandanas (extra style points encouraged). G Adventures makes every effort to have hand sanitizer available, but recommend bringing your own.
While on tour
Planes, trains, automobiles and more
Small private transport vehicles
Every surface in G Adventures well-kept fleet of private vehicles will get at least one daily deep cleaning
Each traveller will have a daily assigned seat
Hand-sanitizer will be required every time you board the vehicle
Facial coverings will be recommended while on-board
Boats
Every surface will get at least one daily deep cleaning
High-traffic areas will receive more frequent cleaning
Hand-sanitizer or hand washing will be required every time you board the boat, as well as before and after meals
To support physical distancing, meals may have assigned seating and there will be assigned slots for activities and rooming
Facial coverings will be recommended and welcomed on-board
Your crew is trained in health and safety measures (including food handling) and all cooking staff will follow up-to-date advice from health authorities
Local transportation
Use of local transportation will be limited wherever possible. Please reference the Trip Details for each individual tour for specifics
If local transportation is used, precautions will be followed in adherence to local health and safety regulations to keep travellers safe and sound.
Where you'll be staying safe
G Adventures has always carefully selected accommodation partners for high standards and local roots. Travelling in small groups means that the stay is in smaller hotels too, with fewer guests — which means less daily contact with others outside your group in public spaces. Now G Adventures is working with accommodation partners to optimize their health, safety and cleanliness procedures, as well as creating additional measures for physical distancing. Here are some of the things G Adventures is working on to help keep you safe:
Daily deep cleaning and disinfecting of all surface areas inside your room with extra cleaning on light switches, door handles, TV remotes, and thermostats
No hotel staff will enter your room after it has been cleaned
Increased frequency of cleaning and disinfecting of all public restrooms and all surfaces in public areas. This might include the closure of public spaces such as gyms, bars, restaurants, and meeting rooms for periods throughout the day
Wherever possible, groups will stay on the lower floors to limit elevator use
Hotels will implement social distancing protocols in line with local regulations
This is just the beginning of commitments to keeping you sleeping safe and sound. G Adventures will continue to evolve and roll-out these and additional policies as needed.
A good & safe place to eat
G Adventures has always carefully selected food service partners and worked closely with them to ensure they are meeting health, safety, and cleanliness standards with their facilities, staff training, and food preparation and delivery. Wherever possible, G Adventures will reserve separate tables or private rooms at the restaurants visited on the trip, opt for more "al fresco" opportunities when it is possible (gotta love that fresh air!), and ensure breakfasts can be "grab and go" boxes, while avoiding family style or self-serve buffets for meals. G Adventures wants you to feel comfortable and safe as you savour every last bite.
Activities
You've always had freedom and flexibility to do your own thing on tours with optional activities and experiences. Now, you'll still have those options with added measures to keep you healthy and safe. All equipment for activities on tour, including hiking poles, camping supplies, life jackets, snorkels, etc., will be cleaned thoroughly at least once a day and disinfected between use. When travellers are responsible for putting up their own tents on camping itineraries, you will be given the supplies required to disinfect your gear. G Adventures will also do their best to make activities and highlights stops happen during non-peak hours, so you can have fun and feel safe no matter what you're doing.
Before you leave
A healthy goodbye
If you're not feeling well at the end of your tour for any reason, let your CEO know and they can help get you access to medical care and support. Because we want you to head home after a life-changing experience feeling just as good (let's be honest, way better) than when you left.
Question: How many suitcases can I take with me on my trip?
Each person is allowed one "check-in," and one "carry-on." Remember to take all valuables with you as "carry-on", because electronic equipment, cameras, laptops, jewelry, business documents and money are not covered by the airlines' liability, so always carry them aboard with you.
Question: Is Airfare Included in the Price?
Airfare from your point of origin to and from the trip is not included in the land price.
Outstanding trip and tours with plenty of opportunities for planned and unplanned adventures. Knowledgeable, friendly, and capable guides who kept us moving while allowing adequate free time for exploring on one's own.
Affordable Tours was helpful, answered all questions, booked tour and all flights for us. Great experience! We will definitely book through AT again.
AffordableTours.com® does not itself offer, service or administer the Travel Packages, and the ultimate terms and conditions of any Travel Package made available via the Site Offerings (including the prices quoted in connection with same) will be determined by the applicable Third-Party Travel Service Provider. AffordableTours.com® does not represent or warrant that the Price Quotes are accurate, up-to-date or free of error, or that same will be honored by the applicable Third-Party Travel Service Providers. All Price Quotes, Travel Package availability, Travel Package details/itinerary and other Content are subject to change without notice. All travel details published by and through the Site Offerings should be confirmed directly with the applicable Third-Party Travel Service Provider prior to making any travel plans. Reliance on any information made available to you by and through the Site Offerings is solely at your own risk.
How It Works
Vacationing has never been easier or cheaper with the help of a dedicated travel consultant from AffordableTours.com
1. Free Quote
Find your perfect trip on our website and simply request a free quote. Need to speak to a live person? Call us 7 days a week at 1-800-935-2620. No robots here!
2. Dedicated Travel Consultant
Your personal travel consultant will reach out and be your point of contact for your entire travel experience from start to finish. Did we mention you'll be working with an award winning team? Sweet!
3. Lowest Price Guaranteed
Because we're one of the largest sellers of travel, we're able to give you a discount on your vacation package. No one beats our prices!
4. Stress Free Travel
Knowing you got the best deal, all that's left is for you to pack your bags and enjoy your vacation!