Athens Escape plus 7- night 3 Continents Cruise 2021
Athens Round-trip
Why Pay Retail?
Call us or a quick quote!
Dates & Prices
Start Date
End Date
Offers
Brochure
Land Price
Our Price
Quote
Mar 05, 2021
Mar 14, 2021
Deals

$1,460

Get Lower Price
Get Quote
Mar 12, 2021
Mar 21, 2021
Deals

$1,560

Get Lower Price
Get Quote
Mar 19, 2021
Mar 28, 2021
Deals

$1,560

Get Lower Price
Get Quote
Mar 26, 2021
Apr 04, 2021
Deals

$1,560

Get Lower Price
Get Quote
LOW UNPUBLISHED PRICES ON GLOBUS TOURS
Why pay full price? Call us or click above for a quick quote and save money on Globus Tours.
Discount for Young Travelers!
Discount for Young Travelers!
Promotion Details
Young travelers ages 8-17 receive a 10% discount on the land only portion of their vacation, plus as always receive our AffordableTours.com extra savings. Child discount does not apply to all vacations, please contact your Travel Consultant for applicable tours.
Must Book By Thu, Dec 31, 2020
View Promotion Terms & Conditions ›
10% off Young Traveler discount based on the full land-only cost of the tour. Only applies to Globus and Cosmos; does not apply to Avalon Waterways, vacations including Oberammergau or Escapes Vacations by Globus. To receive the Young Traveler discount, the age of the traveler must qualify at start date of the vacation. Does not apply to custom groups. Discount is applicable to any accommodation. Additional restrictions may apply.
Big Savings For Small Groups
Big Savings For Small Groups
Promotion Details
Traveling with family and friends has always been rewarding, and now the rewards can really pile up. Small groups of 5, 6, or 7 can save 5% per person off the land-only portion of the vacation. And don't forget: in groups of 8 to 15, one person travels at half price; in a group of 16+, one person travels free. You'll also receive our additional AffordableTours.com everyday savings.
Must Book By Thu, Dec 31, 2020
View Promotion Terms & Conditions ›
Traveling party of 5, 6, or 7 must travel from same origination point and must be advised at the time of booking. Discount on the land-only portion of core tour, not including extra night accommodations, extensions, taxes/fees, tips, and supplements. Does not apply to Globus Escapes, Cosmos, Monograms, vacations including Oberammergau or Avalon Waterways. Not combinable with other group allowances. Travelers already traveling at a discount, such as children, do not count toward the party total. Offer reliant on space availability, and applies to new bookings only. Full cancellation penalties will apply. Does not apply to custom groups or Escapes by Globus. Additional restrictions may apply.
Triple Room Reduction
Triple Room Reduction
Promotion Details
Save when three people travel together and share accommodations, plus you'll also get our additional AffordableTours.com everyday savings.
Must Book By Thu, Dec 31, 2020
View Promotion Terms & Conditions ›
Reduction varies by vacation and may not available on all packages. Does not apply to custom groups or Escapes by Globus. Additional restrictions may apply.
Up to $500 Welcome Back Credit for Repeat Travelers
Up to $500 Welcome Back Credit for Repeat Travelers
Promotion Details
Each time you travel on a Globus family of brands vacation (Cosmos, Globus, Avalon or Monograms) from 2019 onward you can earn up to $250 per person ($500 per couple) Welcome Back Credit to use towards your next vacation, plus as always our AffordableTours.com additional savings. There will be some select exceptions to the credit, including Escapes by Globus, Oberammergau, Monograms City Get-a-ways, Private Touring and any heavily discounted programs like Avalon Suite Rewards. Please see the list below for your potential credit amount listed per person.
Spend $2499 or less and receive $100 credit
Spend $2500 - $3499 and receive $150 credit
Spend $3500 - $4499 and receive $200 credit
Spend $4500 & Over and receive $250 credit
Combinable with all applicable consumer promotions except those with any Globus family of brands special discount programs of the vacation price.
Must Book By Thu, Dec 31, 2020
View Promotion Terms & Conditions ›
The Welcome Back Credit will be awarded upon completion of Globus family of brands vacations from 2019 onward. Credit amount can only be applied to the land/cruise or cruise only portion of a new Globus family of brands vacation (excluding Escapes by Globus, 2020 Oberammergau, select Cosmos tours, Monograms City Getaways, and Custom/Charter vacations). Credit amount is per person and must be redeemed for a future vacation with a deposit within 2 years from date of credit issue. Bookings can be made by contacting your preferred travel agent. Passenger name or past invoice number is required to redeem the credit. Combinable with all applicable consumer promotions except those with any Globus family of brands special discount programs of the vacation price. Credit is not redeemable for cash, non-refundable deposit, airfare, transfers, travel insurance, prepaid gratuities, pre/post nights, or optional excursions and is non-transferrable. All federal, state and local laws and regulations apply. Valid for all participating Globus family of brands offices. Additional restrictions may apply.
Single supplement waived for 2020/2021 Globus Escapes Europe vacations
Single supplement waived for 2020/2021 Globus Escapes Europe vacations
Promotion Details
Book a 2020/2021 Globus Escapes Europe vacation and the single supplement fee will be waived for the first four (4) single passengers booked per coach.
Must Book By Fri, Apr 30, 2021
View Promotion Terms & Conditions ›
*Book a 2020/2021 Globus Escapes Europe vacation and the single supplement fee will be waived for the first four (4) single passengers booked per coach. Booking must be made, under deposit, and discount applied between July 24, 2019 to April 30, 2021 for travel on 2020/2021 Escapes vacations. Applies to new bookings only and offer will not be applied to pre-existing bookings. Discount will apply to individual members of groups adding a name and non-refundable per person deposit within the promo window. Not applicable on TBA space. Combinable with air-inclusive package promotions. Offer reliant on space availability and may be withdrawn at any time. Full cancellation penalties will apply. Additional restrictions may apply; see our Travel Terms & Conditions for details. SWPAL
Book With Flexibility
Peace of Mind
Complimentary "Peace of Mind" Travel Plan for 2021 trips
Change Destination / Vacation
Change to a different destination or vacation with the Globus Family of Brands.
Change Dates
Choose new departure dates if your plans change.
Great Service
Award-winning service, low prices, client satisfaction
Tour Itinerary
Escape to the blue waters of the Mediterranean to explore Greece, Egypt, Israel, Cyprus, and Turkey by land and by sea. The true highlight of this off-season Escape is a 7-night, 3-continent Mediterranean cruise. Begin and end in legendary Athens—site of Greek mythology, the first Olympians, and epic literature—including guided sightseeing with an expert Local Guide. You'll visit historic and cultural sites in Egypt, Israel, Cyprus, Greece, and Turkey, while sailing on the glimmering Mediterranean Sea. Answer the riddle of the Sphinx and see the Great Pyramid of Giza, one of the 7 Wonders of the ancient world. In Cairo, peruse the treasures of King Tutankhamun. When docking at Ashdod (Israel) and Limassol (Cyprus), choose from a selection of fascinating optional excursions. In Rhodes, explore the Old Town with its ramparts and palaces, then head to Lindos to see the fabulous temple of Athena. Dock in Kusadasi to discover the amazing excavations of Ephesus that go back approximately 3,000 years. Return to Athens to visit the Acropolis, see the Parthenon, Temple of Athena Nike, and more incredible sights. Join us to take advantage of fewer crowds and lower prices on this spectacular Greek vacation and Mediterranean cruise!
Day 1: ATHENS, GREECE.
Welcome to Athens! At 6 pm, meet your traveling companions for a welcome drink with your Tour Director.
Day 2: ATHENS–PIRAEUS (EMBARKATION).
Today head to the port city of Piraeus, where your cruise ship awaits to whisk you into the crystal-blue waters of the Aegean Sea. (B,D)
Day 3: CRUISING: AT SEA.
Time to relax and enjoy the ship's facilities as you cruise towards Egypt. (B,L,D)
Day 4: CRUISING: ALEXANDRIA, EGYPT-PORT SAID.
A technical stop in Alexandria allows you to disembark for your included full day excursion. A guided tour takes you to see the PYRAMIDS OF GIZA including the Great Pyramid, the most colossal pyramid ever built and get close to the enigmatic SPHINX. Next, on to Cairo, capital of Egypt, set on the river Nile. Visit the NATIONAL ARCHEOLOGICAL MUSEUM, home to over 120,000 artifacts including the treasures of Tutankhamun. Later return to the ship now docked at Port Said, the entrance to the Suez Canal. (B,L,D)
Day 5: CRUISING: ASHDOD, ISRAEL.
Arrive today in Ashdod, Israel's largest port! A selection of optional excursions are available today to make the most out of your stay amongst which is a trip to Jerusalem and Bethlehem. (B,L,D)
Day 6: CRUISING: LIMASSOL, CYPRUS.
North today to Cyprus, with time to explore Limassol's historical center on your own. You could investigate the thousand-year-old castle, medieval baths, catacombs, and fascinating Folk Art Museum, or you might prefer to just relax with a Cypriot beer at one of the many tavernas and mingle with the locals. (B,L,D)
Day 7: CRUISING: RHODES, GREECE.
The entire day is dedicated to the fabulous island of RHODES. First, explore the OLD TOWN with its ramparts and palaces built by the Knights of St. John during the Crusades. Then, head to the archaeological site at LINDOS to see the fabulous Temple of Athena. Be sure to bring your camera because the view of Lindos village sprawling down the hillside under the acropolis is one of the most iconic scenes in Greece! (B,L,D)
Day 8: CRUISING: KUSADASI, TURKEY.
Dock on the southwestern coast of Turkey for a true highlight: the incomparable excavations of EPHESUS. At its zenith in the 1st century BC, it was one of the largest cities in the world, renowned as a trade center and for its colossal Temple of Artemis, Library of Celsus, and medical school. Led by an expert guide, wander among the reconstructed ruins, including the impressive 25,000-seat Great Theater, where the apostle Paul preached. The lavish monuments, frescoed houses, public baths and toilets, streets marked by chariot wheels, and ancient graffiti offer a true understanding of what life was like for the people who called Ephesus home. (B,L,D)
Day 9: PIRAEUS (DISEMBARKATION)–ATHENS.
After breakfast on board, disembark for a final day in Athens. Guided sightseeing introduces you to the world-famous ACROPOLIS. From its rocky hilltop setting, see the fabled Parthenon, Erechtheum with its Porch of Maidens, and the Temple of Athena Nike. Take in the incomparable views of the Temple of Olympian Zeus, Theater of Dionysus, and the Agora where Socrates taught. Later, a city orientation showcases the Parliament House and 2nd-century Panathenaic Stadium, the only stadium in the world built entirely of marble! The rest of the day is free to catch up on last-minute shopping or to explore more on your own. Tonight, you could join an optional dinner at a local restaurant. (B)
Day 10: ATHENS.
Your vacation ends with breakfast this morning. (B)
Please check visa requirements with your local consulate(s); responsibility for obtaining visas rests with the traveler.
Sightseeing & Activities:
ATHENS
Welcome drink; guided sightseeing, visit the Acropolis
CRUISING
Seven night cruise with ports of call at Alexandria (Egypt) (technical call), Port Said, Ashdod (Israel), Limassol (Cyprus), Rhodes (Greece), Kusadasi (Turkey)
INCLUDED SHORE EXCURSIONS
Alexandria: Cairo, Rhodes: Old Town and Lindos, Kusadasi: ancient Ephesus
CRUISE DETAILS:
Rotation of ports of call may vary for congestion reasons at certain ports with or without prior notice.
Outside cabin (category XA) - All cabins with two lower beds and private shower and toilet.
Full entertainment program on board.
Included drink package: selection of non-alcoholic & alcoholic drinks.
Globus Host service throughout the cruise.
Please ask your Travel Consultant for cruise ship details. The ship scheduled to depart for the cruise portion of your vacation is the Celestyal Crystal, operated by Celestyal Cruises.
Motorcoach; cruise ship
Meals:
Welcome drink in Athens; full buffet breakfast daily; all meals on board daily featuring full à la carte breakfasts, lunches, and dinners
Hygiene and Safety Protocols for Globus Tours
Today's world has changed, but what remains certain is Globus' commitment to guest safety, comfort and peace-of-mind while traveling with us. To that end, Globus has established a worldwide Assurance program, with enhanced on-trip protocols and procedures, to ensure the health – and happiness – of guests throughout their travels with us.
It all starts with Globus' Global Health & Safety Team, dedicated to ensuring that cleanliness of all operations exceeds today's travel standards—from start to finish. The following areas address Globus' commitment to providing a safe and clean environment for guests.
A SAFE & WARM WELCOME
Globus will enact new tour check-in procedures and pre-trip health screenings to offer guests a safe start to their journey, including adherence to social distancing requirements.
BLENDING CULTURAL PROXIMITY WITH SOCIAL DISTANCE
Globus will ensure safe distances for guests throughout the journey, on coach and during excursions. This includes providing masks for guests use at any time where social proximity could be an issue as well as the possibility of reducing group sizes, if required. And wireless listening technology – including Globus' Go Beyond Devices in Europe – enables safe distances between guests and other travelers on excursions.
FOCUS ON GUEST AND TEAM MEMBER HEALTH
To ensure a healthy environment for team and guests, Globus will conduct regular temperature checks for both guests and team, and when necessary, masks will be worn by Globus' team members when with guests.
TOUCHING HEARTS, NOT HANDS
Traveling with Globus removes many of the "touch points" of travel, including luggage handling, check in/out, expedited entry into attractions and more. Globus are further reducing risk with hands-free service, meaning all self-services replaced by staff, including buffet meals replaced with table service. Globus will also ensure hand sanitizing is available throughout each trip, on coach and in hotels.
COMMITMENT TO CLEAN
As a part of Globus' commitment to clean, Globus is requiring enhanced cleaning procedures with hotel partners, on motorcoaches, vehicles and throughout every trip, including additional daily disinfecting procedures that go above-and-beyond already strict health and safety procedures.
PARTNERS IN DISCOVERY AND IN HEALTH
Globus has strict health and safety protocols, which have been in place for years, focused on ensuring all aspects of operation- from vehicles and equipment used on trip to excursions and hotel procedures. This process will continue with new, elevated health and safety checks, to maintain their promise that each touch-point on tours and cruises are considered in their commitment to guest and team member well-being.
Prices are per person based on double room occupancy.

The single supplement waiver and single room capacity is limited, please call for availability.

All Escapes by Globus tours and departures are excluded from the following Globus discounts: Book Early & Save, Welcome Back Credit, Second Tour discount and Small Group discount.

Extra nights per person in Athens:
in single room from $118 to $131, in twin from $64 to $71, in triple from $53 to $57

Cruise Details:
The prices are per person in category XA twin outside cabin.
Port Taxes $269 & Gratuities $70 to service personnel on board the ship are additional and mandatory. These fees will be included in your Vacation Estimate.

Cabin assignments and meal seatings are determined during the tour prior to boarding.
Athens: Stanley Hotel
Located in Athens city center and just few steps away from Metaxourgeio Metro Station, this hotel offers 380 air-conditioned rooms with free Wi-Fi, and a balcony. The hotel features a roof garden with a nice pool area, an open-air lounge bar and a restaurant, from where guests can also enjoy lovely views of the Acropolis, Mount Lycabettus and the Saronic Gulf. Among its amenities you can also find a well-equipped fitness center and a sauna. Free Wi-Fi access is available throughout.
Address:
1 Odysseos St, at Karaiskaki Square
Athens , Greece
Athens: Zafolia
Attractive 7-story Hotel situated near museums, 1 km from Larisis train station & 35 km from El. Venizelos Airport.
Address:
87-89 Alexandras Avenue
Athens , Greece
Question: How many suitcases can I take with me on my trip?
Each person is allowed one "check-in," and one "carry-on." Remember to take all valuables with you as "carry-on", because electronic equipment, cameras, laptops, jewelry, business documents and money are not covered by the airlines' liability, so always carry them aboard with you.
Question: Is Airfare Included in the Price?
Airfare from your point of origin to and from the trip is not included in the land price.
Similar Tours Other Travelers Liked
This trip has exceeded my expectations.
Every aspect of the trip was very smooth. Director provided excellent information on what was upcoming. Local guides were great in sharing personal stories tied in to what was being seen.
Amazing trip, and tour guide. Would recommend to others
Everything was terrific. Would do this again. G
I found Globus Tours (sold by Affordable Tours) to be a good mix of guided tours and free time. The extra excursions offered were excellent and well organized.
This was a first rate, professional tour company. We had an excellent experience.
The tour guide was very knowledgeable and professional. The drivers were above expectations. Rooms and meals were great. Would use Affordable Tours and Globus again.
Our tour guide Helen is excellent, she is very knowledgeable in history and explain things very clear. She is caring and did a very good job and made this trip memorable and the groups are easier going and made a great difference for this trip. Thank you for your services and certainly I will recommend my friends and I hope in near future l will make another trip with you and your company. Thank you.
Our tour director (Bob) and driver (Joe)) we're truly outstanding. The itinerary was great. Highly recommend.
My trip was fantastic, hotels, staff and guide your director was outstanding!!! Very happy with my trip, and will book another trip again we Affortable tours !
Fantastic trip. One of the best trips I ever took.
The tour operator are exceptional professional and friendly
Affordable tours is my agent of choice, in fact all my scheduled tour is book with affordable tours
AffordableTours.com® does not itself offer, service or administer the Travel Packages, and the ultimate terms and conditions of any Travel Package made available via the Site Offerings (including the prices quoted in connection with same) will be determined by the applicable Third-Party Travel Service Provider. AffordableTours.com® does not represent or warrant that the Price Quotes are accurate, up-to-date or free of error, or that same will be honored by the applicable Third-Party Travel Service Providers. All Price Quotes, Travel Package availability, Travel Package details/itinerary and other Content are subject to change without notice. All travel details published by and through the Site Offerings should be confirmed directly with the applicable Third-Party Travel Service Provider prior to making any travel plans. Reliance on any information made available to you by and through the Site Offerings is solely at your own risk.
How It Works
Vacationing has never been easier or cheaper with the help of a dedicated travel consultant from AffordableTours.com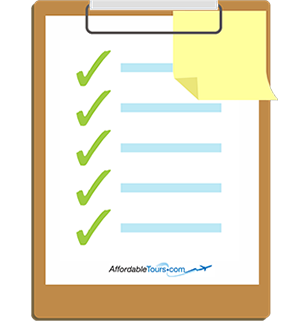 Find your perfect trip on our website and simply request a free quote. Need to speak to a live person? Call us 7 days a week at 1-800-935-2620. No robots here!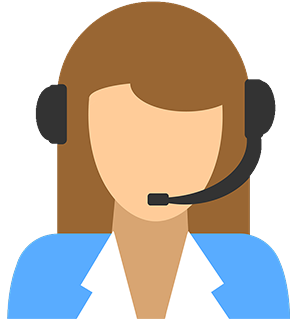 Your personal travel consultant will reach out and be your point of contact for your entire travel experience from start to finish. Did we mention you'll be working with an award winning team? Sweet!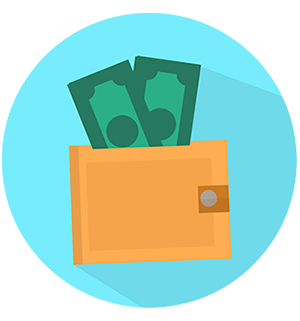 Because we're one of the largest sellers of travel, we're able to give you a discount on your vacation package. No one beats our prices!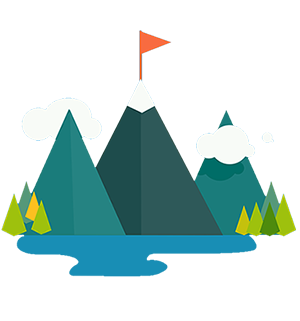 Knowing you got the best deal, all that's left is for you to pack your bags and enjoy your vacation!