Essential Britain & Ireland 2021
London Round-trip
Why Pay Retail?
Call us or a quick quote!
Dates & Prices
Start Date
End Date
Offers
Brochure
Land Price
Our Price
Quote
Apr 11, 2021
Apr 20, 2021
Deals

$2,339

Get Lower Price
Get Quote
Apr 18, 2021
Apr 27, 2021
Deals

$2,339

Get Lower Price
Get Quote
Apr 25, 2021
May 04, 2021
Deals

$2,339

Get Lower Price
Get Quote
May 02, 2021
May 11, 2021
Deals

$2,357

Get Lower Price
Get Quote
May 09, 2021
May 18, 2021
Deals

$2,357

Get Lower Price
Get Quote
May 16, 2021
May 25, 2021
Deals

$2,384

Get Lower Price
Get Quote
May 23, 2021
Jun 01, 2021
Deals

$2,384

Get Lower Price
Get Quote
May 30, 2021
Jun 08, 2021
Deals

$2,384

Get Lower Price
Get Quote
Jun 06, 2021
Jun 15, 2021
Deals

$2,384

Get Lower Price
Get Quote
Jun 13, 2021
Jun 22, 2021
Deals

$2,357

Get Lower Price
Get Quote
Jun 20, 2021
Jun 29, 2021
Deals

$2,357

Get Lower Price
Get Quote
Jun 27, 2021
Jul 06, 2021
Deals

$2,357

Get Lower Price
Get Quote
Jul 04, 2021
Jul 13, 2021
Deals

$2,357

Get Lower Price
Get Quote
Jul 11, 2021
Jul 20, 2021
Deals

$2,357

Get Lower Price
Get Quote
Jul 18, 2021
Jul 27, 2021
Deals

$2,357

Get Lower Price
Get Quote
Jul 25, 2021
Aug 03, 2021
Deals

$2,357

Get Lower Price
Get Quote
Aug 01, 2021
Aug 10, 2021
Deals

$2,492

Get Lower Price
Get Quote
Aug 08, 2021
Aug 17, 2021
Deals

$2,492

Get Lower Price
Get Quote
Aug 15, 2021
Aug 24, 2021
Deals

$2,492

Get Lower Price
Get Quote
Aug 22, 2021
Aug 31, 2021
Deals

$2,492

Get Lower Price
Get Quote
Aug 29, 2021
Sep 07, 2021
Deals

$2,357

Get Lower Price
Get Quote
Sep 05, 2021
Sep 14, 2021
Deals

$2,384

Get Lower Price
Get Quote
Sep 12, 2021
Sep 21, 2021
Deals

$2,384

Get Lower Price
Get Quote
Sep 19, 2021
Sep 28, 2021
Deals

$2,357

Get Lower Price
Get Quote
Sep 26, 2021
Oct 05, 2021
Deals

$2,339

Get Lower Price
Get Quote
Oct 03, 2021
Oct 12, 2021
Deals

$2,339

Get Lower Price
Get Quote
Oct 10, 2021
Oct 19, 2021
Deals

$2,312

Get Lower Price
Get Quote
Oct 17, 2021
Oct 26, 2021
Deals

$2,249

Get Lower Price
Get Quote
LOW UNPUBLISHED PRICES ON GLOBUS TOURS
Why pay full price? Call us or click above for a quick quote and save money on Globus Tours.
Save 10% on select 2021 Europe, South & North America vacations
Save 10% on select 2021 Europe, South & North America vacations
Promotion Details
Book and deposit a 2021 Europe, South or North America (excluding Escapes by Globus) vacation to save 10% per person on the land-only portion of the core tour not including extra night accommodations, extensions, taxes, fees, tips or supplements. Plus receive our AffordableTours.com everyday savings.
Offer is combinable only with the Welcome Back Credit and any applicable air credits.
Must Book By Mon, Jan 04, 2021
View Promotion Terms & Conditions ›
*Book and deposit a 2021 Globus Europe, North or South America (excluding Cuba and Escapes by Globus) vacation to save 10% per person on the land-only portion of the core tour not including extra night accommodations, intra-vacation air, extensions, taxes, fees, tips or supplements. Booking must be made and under deposit between August 20, 2019 and January 4, 2021 for travel in 2021. Offer combinable only with Peace of Mind and/or Welcome Back Credits and any applicable air credits. Not applicable to custom tours. Discount will apply to individual members of groups adding a name and non-refundable per person deposit. Applies to new bookings only. Offer reliant on space availability. Full cancellation penalties will apply. Additional restrictions may apply. May be withdrawn any time. Available from participating GFOB office only. 21EBD
Discount for Young Travelers!
Discount for Young Travelers!
Promotion Details
Young travelers ages 8-17 receive a 10% discount on the land only portion of their vacation, plus as always receive our AffordableTours.com extra savings. Child discount does not apply to all vacations, please contact your Travel Consultant for applicable tours.
Must Book By Thu, Dec 31, 2020
View Promotion Terms & Conditions ›
10% off Young Traveler discount based on the full land-only cost of the tour. Only applies to Globus and Cosmos; does not apply to Avalon Waterways, vacations including Oberammergau or Escapes Vacations by Globus. To receive the Young Traveler discount, the age of the traveler must qualify at start date of the vacation. Does not apply to custom groups. Discount is applicable to any accommodation. Additional restrictions may apply.
Big Savings For Small Groups
Big Savings For Small Groups
Promotion Details
Traveling with family and friends has always been rewarding, and now the rewards can really pile up. Small groups of 5, 6, or 7 can save 5% per person off the land-only portion of the vacation. And don't forget: in groups of 8 to 15, one person travels at half price; in a group of 16+, one person travels free. You'll also receive our additional AffordableTours.com everyday savings.
Must Book By Thu, Dec 31, 2020
View Promotion Terms & Conditions ›
Traveling party of 5, 6, or 7 must travel from same origination point and must be advised at the time of booking. Discount on the land-only portion of core tour, not including extra night accommodations, extensions, taxes/fees, tips, and supplements. Does not apply to Globus Escapes, Cosmos, Monograms, vacations including Oberammergau or Avalon Waterways. Not combinable with other group allowances. Travelers already traveling at a discount, such as children, do not count toward the party total. Offer reliant on space availability, and applies to new bookings only. Full cancellation penalties will apply. Does not apply to custom groups or Escapes by Globus. Additional restrictions may apply.
Triple Room Reduction
Triple Room Reduction
Promotion Details
Save when three people travel together and share accommodations, plus you'll also get our additional AffordableTours.com everyday savings.
Must Book By Thu, Dec 31, 2020
View Promotion Terms & Conditions ›
Reduction varies by vacation and may not available on all packages. Does not apply to custom groups or Escapes by Globus. Additional restrictions may apply.
Up to $500 Welcome Back Credit for Repeat Travelers
Up to $500 Welcome Back Credit for Repeat Travelers
Promotion Details
Each time you travel on a Globus family of brands vacation (Cosmos, Globus, Avalon or Monograms) from 2019 onward you can earn up to $250 per person ($500 per couple) Welcome Back Credit to use towards your next vacation, plus as always our AffordableTours.com additional savings. There will be some select exceptions to the credit, including Escapes by Globus, Oberammergau, Monograms City Get-a-ways, Private Touring and any heavily discounted programs like Avalon Suite Rewards. Please see the list below for your potential credit amount listed per person.
Spend $2499 or less and receive $100 credit
Spend $2500 - $3499 and receive $150 credit
Spend $3500 - $4499 and receive $200 credit
Spend $4500 & Over and receive $250 credit
Combinable with all applicable consumer promotions except those with any Globus family of brands special discount programs of the vacation price.
Must Book By Thu, Dec 31, 2020
View Promotion Terms & Conditions ›
The Welcome Back Credit will be awarded upon completion of Globus family of brands vacations from 2019 onward. Credit amount can only be applied to the land/cruise or cruise only portion of a new Globus family of brands vacation (excluding Escapes by Globus, 2020 Oberammergau, select Cosmos tours, Monograms City Getaways, and Custom/Charter vacations). Credit amount is per person and must be redeemed for a future vacation with a deposit within 2 years from date of credit issue. Bookings can be made by contacting your preferred travel agent. Passenger name or past invoice number is required to redeem the credit. Combinable with all applicable consumer promotions except those with any Globus family of brands special discount programs of the vacation price. Credit is not redeemable for cash, non-refundable deposit, airfare, transfers, travel insurance, prepaid gratuities, pre/post nights, or optional excursions and is non-transferrable. All federal, state and local laws and regulations apply. Valid for all participating Globus family of brands offices. Additional restrictions may apply.
Book With Flexibility
Peace of Mind
Complimentary "Peace of Mind" Travel Plan for 2021 trips
Change Destination / Vacation
Change to a different destination or vacation with the Globus Family of Brands.
Change Dates
Choose new departure dates if your plans change.
Great Service
Award-winning service, low prices, client satisfaction
Tour Itinerary
Spectacular scenery combined with fascinating architectural remains and energetic cities—all of this awaits you on this fabulous Britain and Ireland tour. Your tour starts and ends in London with overnights in between in Newport, Wales; Waterford and Dublin in Ireland; Edinburgh, Scotland; and York, England. If you're a fan of castles, you'll enjoy your visit to Edinburgh Castle, dating back to the 12th century, once residence of Scottish monarchs and today home to the Scottish Crown Jewels; and Kilkenny Castle, in Ireland, built in 1195 to control a fording-point of the River Nore and the junction of several route ways. Even older than these castles are the Roman baths in Bath, constructed around 70 AD and today one of the best-preserved Roman remains in the world, and Stonehenge. You'll visit both of these on this Essential Britain & Ireland tour. You'll also visit Shakespeare's birthplace in Stratford-upon-Avon and the House of Waterford Crystal in Waterford, where you'll see the highly-skilled craftsmen at work in the production of this famous crystal. We have also included a special experience for you on this tour: a traditional Irish coffee demonstration in Waterford. It's just another way Globus brings a special touch to this Britain and Ireland vacation!
Day 1: ARRIVE IN LONDON, ENGLAND.
Welcome to London! Uniformed Globus Hosts will be waiting to welcome you. After checking into your hotel and an afternoon at leisure, we recommend our optional Taste of London excursion with dinner, followed by a guided illuminations cruise on the Thames River.
Day 2: LONDON–STONEHENGE–BATH–NEWPORT, WALES.
Meet your Tour Director and traveling companions and depart London at 8 am for a memorable day's sightseeing. Try to unravel the mystery of prehistoric STONEHENGE. Explore the visitor center with its imaginative exhibitions, then admire the magnificence of the monument up close. At the elegant Georgian city of Bath, see the amazing excavations of the ROMAN BATHS. Then, cross the Severn River for a late-afternoon arrival in Wales. Tonight, enjoy a welcome dinner at your hotel.
Today's Distance: 164 mi / 264 km (B,D)
Day 3: NEWPORT–CARDIFF–WATERFORD, IRELAND.
A morning orientation drive in the Welsh capital features all the major attractions: Cardiff Castle, Cathays Park, and the stately civic buildings. Continue along the South Wales coast to Pembroke, where your FERRY will be waiting. Cross St. George's Channel to Rosslare on the Emerald Isle and proceed to Waterford, a stronghold founded by the Danish Vikings in 853. After dinner this evening, enjoy an [LF] IRISH COFFEE DEMONSTRATION.
Today's Distance: 168 mi / 271 km (B,D)
Day 4: WATERFORD–KILKENNY–DUBLIN.
This morning, enjoy a guided tour of the HOUSE OF WATERFORD CRYSTAL, then travel on to Kilkenny, one of Ireland's prettiest towns with medieval cobblestones and Old-World charm. Visit magnificent KILKENNY CASTLE, which overlooks the Nore River and has guarded this important river crossing for more than 900 years. The gardens, with extensive woodland paths, rose garden, and ornamental lake, create the setting for a beautiful stroll. On arrival in Dublin, top the day with an optional Irish cabaret evening, including dinner, dance, song, and laughter.
Today's Distance: 115 mi / 195 km (B)
Day 5: DUBLIN.
An orientation drive in Ireland's capital city includes statue-lined O'Connell Street, elegant Georgian squares, St. Patrick's Cathedral, and Oscar Wilde's Trinity College. The afternoon is at leisure to explore this vibrant city. Tonight, maybe take in an optional dinner outing to the Guinness Storehouse. (B)
Day 6: DUBLIN–BELFAST, NORTHERN IRELAND–EDINBURGH, SCOTLAND.
On your way to Northern Ireland, cross the Boyne River, then skirt the Mountains of Mourne. In Belfast, where the Titanic was built, take in the city's vibrant history and view the impressive City Hall. Next, board your FERRY to cross the North Channel to Cairnryan on Scotland's southwest coast and continue through the scenic Scottish border country to Edinburgh. Tonight, relax and enjoy our optional Scottish evening with Highland dancers, bagpipers, and the Ceremony of the Haggis.
Today's Distance: 234 mi / 376 km (B)
Day 7: EDINBURGH.
Morning city sightseeing with a local expert introduces you to the 200-year-old "New Town" and the famous scientists, inventors, and novelists who lived there. In the "Old Town," visit EDINBURGH CASTLE to admire Scotland's Crown Jewels. The afternoon is free to enjoy the Scottish capital at your own pace. Later, a unique optional excursion: board the former Royal Yacht Britannia, and enjoy dinner at a local restaurant. For departure numbers August 2 through August 23, tickets are included for tonight's performance of the world-renowned MILITARY TATTOO, a vast spectacle of massed Scottish pipe bands that takes place in an arena on the esplanade of Edinburgh Castle. (B)
Day 8: EDINBURGH–JEDBURGH–YORK, ENGLAND.
This morning, drive past the abbey ruins at Jedburgh into wild Northumberland National Park. Later, see a section of Hadrian's Wall, the Roman coast-to-coast defense against marauding northern tribes. In York, England's most complete medieval city, stand in awe in front of the great structure of York Minster, then follow your Tour Director through a maze of quaint streets, including the narrow Shambles.
Today's Distance: 198 mi / 318 km (B,D)
Day 9: YORK–STRATFORD-UPON-AVON–LONDON.
On the last leg of your journey, stop at Stratford-upon-Avon, the fascinating Elizabethan town, to take pictures of Anne Hathaway's Cottage and visit SHAKESPEARE'S BIRTHPLACE. On return to London at about 3:30 pm, a Shownight Theater Evening would be an incredible finale to your vacation.
Today's Distance: 260 mi / 418 km (B)
Day 10: LONDON.
Your vacation ends with breakfast this morning. (B)
August 2 through August 23 Departures–Edinburgh Military Tattoo ticket included
Your sightseeing may be moved to an alternate day due to events in the city
Sightseeing & Activities:
STONEHENGE
Visit the prehistoric monument
BATH
Visit the Roman relics
NEWPORT
Welcome dinner
CARDIFF
Orientation drive
PEMBROKE–ROSSLARE
Cross St. George's Channel by ferry
WATERFORD
Enjoy an [LF] Irish Coffee demonstration; guided tour of the House of Waterford Crystal
KILKENNY
Visit Kilkenny Castle
DUBLIN
Orientation drive
BELFAST
Orientation
BELFAST–CAIRNRYAN
Cross the North Channel by ferry
EDINBURGH
Guided sightseeing, visit Edinburgh Castle
JEDBURGH
Take pictures of the abbey ruins
YORK
Walking tour
STRATFORD-UPON-AVON
Take pictures of Anne Hathaway's Cottage, visit Shakespeare's birthplaceMotorcoach; ferries Pembroke-Rosslare, Belfast-Cairnryan.
Meals:
Full English breakfast daily; 3 three-course dinners with wine and choice of menus, including a welcome dinner in Newport
Hygiene and Safety Protocols for Globus Tours
Today's world has changed, but what remains certain is Globus' commitment to guest safety, comfort and peace-of-mind while traveling with us. To that end, Globus has established a worldwide Assurance program, with enhanced on-trip protocols and procedures, to ensure the health – and happiness – of guests throughout their travels with us.
It all starts with Globus' Global Health & Safety Team, dedicated to ensuring that cleanliness of all operations exceeds today's travel standards—from start to finish. The following areas address Globus' commitment to providing a safe and clean environment for guests.
A SAFE & WARM WELCOME
Globus will enact new tour check-in procedures and pre-trip health screenings to offer guests a safe start to their journey, including adherence to social distancing requirements.
BLENDING CULTURAL PROXIMITY WITH SOCIAL DISTANCE
Globus will ensure safe distances for guests throughout the journey, on coach and during excursions. This includes providing masks for guests use at any time where social proximity could be an issue as well as the possibility of reducing group sizes, if required. And wireless listening technology – including Globus' Go Beyond Devices in Europe – enables safe distances between guests and other travelers on excursions.
FOCUS ON GUEST AND TEAM MEMBER HEALTH
To ensure a healthy environment for team and guests, Globus will conduct regular temperature checks for both guests and team, and when necessary, masks will be worn by Globus' team members when with guests.
TOUCHING HEARTS, NOT HANDS
Traveling with Globus removes many of the "touch points" of travel, including luggage handling, check in/out, expedited entry into attractions and more. Globus are further reducing risk with hands-free service, meaning all self-services replaced by staff, including buffet meals replaced with table service. Globus will also ensure hand sanitizing is available throughout each trip, on coach and in hotels.
COMMITMENT TO CLEAN
As a part of Globus' commitment to clean, Globus is requiring enhanced cleaning procedures with hotel partners, on motorcoaches, vehicles and throughout every trip, including additional daily disinfecting procedures that go above-and-beyond already strict health and safety procedures.
PARTNERS IN DISCOVERY AND IN HEALTH
Globus has strict health and safety protocols, which have been in place for years, focused on ensuring all aspects of operation- from vehicles and equipment used on trip to excursions and hotel procedures. This process will continue with new, elevated health and safety checks, to maintain their promise that each touch-point on tours and cruises are considered in their commitment to guest and team member well-being.
Prices are per person, based on double room occupancy.

Single room supplement:
$680

No Triple Room Reduction

Additional accommodations before or after your tour may be available.

Question: We live in Syracuse NY. Is there a local office we can book our Trip? Or do we have to it online or by phone?
AffordableTours.com is an online agency and we do not have any physical stores. Our professional Travel Consultants are happy to help you via phone or email at your convenience. Please submit a free quote request or call us toll-free at 1-800-935-2620. Thanks!
Question: Does your agency help set up flight arrangements?
Yes, we can assist with flight arrangements. Please contact a travel consultant or submit a quote, to receive specific flight pricing and information.
Question: Can you extend your time in London at the end of the tour? Would Globus set up the hotel and a trip to the airport?
Yes you can book a post night in London in the same hotel as the last day of your hotel. Ask your travel consultant for details on pricing and airport transfers 1-800-935-2620.
Question: How many suitcases can I take with me on my trip?
Each person is allowed one "check-in," and one "carry-on." Remember to take all valuables with you as "carry-on", because electronic equipment, cameras, laptops, jewelry, business documents and money are not covered by the airlines' liability, so always carry them aboard with you.
Question: Is Airfare Included in the Price?
Airfare from your point of origin to and from the trip is not included in the land price.
Similar Tours Other Travelers Liked
This is the 3rd tour we took with Globus. While this tour was adequate, it did not measure up to the high quality tours that we have come to expect from Globus. The Tour Guide an Bus Driver were not the quality we expected. The Tour Guide tried to go to long between toilet stops which caused problems for many on the tour. The Driver was questionable with his sudden braking and erratic turning. All in all, this Tour did not measure up to Globus standards.
I took my two oldest grandchildren on this trip of a lifetime. We had so much fun! I worried we wouldn't have enough time to explore on our own but we did. We loved the food of different countries and just walking around and taking in the sights.
Our consultant, Bobby, was great. We appreciate that he was attentive & helpful without being pushy.
A wonderful trip. We saw a lot in 10 days and we realized we could never have driven a car in the UK. Traveling by bus through the country side was comfortable and enjoyable
The hotel accomodations were not consistent with american standards of 4 star ratings, however, as this was the first time I traveled to the UK my expectations may have been too high. The facilities were OK but suffered from a variety of probliems like, no air conditioning, noisy, uncomfortable beds. The breakfasts were a nice surprise and included buffet style dining.
The hotels were the worst I have ever stayed in. No A/C, old and worn out carpets, sub standard in every way. In my entire life I have never had worse food. Ten days of simply horrid food. The Scottish evening was dreadful! The meal at the French restaurant following the show was inedible - simply unacceptable. I will NEVER book a tour thru this company again. I wish I could get my money back.
The trip was awesome - Although the weather was way above normal - the hotels did their best to make certain we were comfortable.
Great experience with Affordable Tours. Our travel consultant Rachel was extremely helpful with our add on air travel, lodging for extra days, and for insurance.
The tour was excellent except that the Hilton Metropole room was too small. The Mercure Fairfield bed was way too low and the outlets did not work with my voltage adapters which worked fine everywhere else. The dinner at Chez Mal restaurant was below standard.
Our tour with Globus to UK and Ireland was wonderful and exceeds our expectations. I would love to book a tour with Globus again thank you for making our trip a memorable one
The rooms were inconsistent. In all locations (except Waterford) the location was away from the city center...in Edinburgh the hotel was on a college campus and felt like a dormitory. The hotel was a 25 minuite bus ride into town. If you did not participate in the optional "Scottish Heritage Show, you were left on a college campus at least 10 miles from town with no public transportation.
Everyone from Globus was very courteous. Our tour guide, however, was not overly helpful or enthusiastic. This trip was more bus time (which I don't mind) versus actually seeing anything of note. We drove a lot without a lot to see. Also no prep message stated the first ferry was 4 HOURS. I might have thought twice about going because of extended travel time. First trip I took with Globus that I did not feel I got my money's worth. It needs a city tour of London.
For the price we paid, I expected more included activities. We spent a lot of time on the road, but didn't get the in-depth experiences I have had with other Globus tours in the past.
This tour was not as good as the prior Globus tours we have taken. In several cities, Edinborough particularly, the accommodations were subpar; less wine and beverages with meals; not enough time at some of the more interesting sites.
This is our 3rd trip with Globus. I would recommend Globus and a travel consultant at Affordable Tours to everyone. They are always helpful, patient and informative.
We saw all the High points of British, Scottish, and Irish cultures, wonderful castles and churches. Our guide was vey knowledgable and guided us to the best shops and restaurants. He was also friendly and funny.
I was disappointed in the hotel quality for Globus and the locations. They were not located city center. Compared to Cosmos, hotel choices and location were about the same with Cosmos costing much less.
Most rooms were very small for two people.
The hotel locations on this particular trip were not nearly as centrally located as on other trips I've taken with Globus, which was a major disappointment, that was one of the main reasons I booked with Globus. I found the older lady that worked at the Globus London Metropole office to be extremely rude. We had asked for help with something and she completely dismissed us! I found her to be an extremely bad representative for Globus.
Holiday Inn had plumbing problems; couple had to take cold showers and were told there was no other room available. At Holiday Inn at York, England the toilet seat had only one bolt to secure it to the toilet which made it dangerous to sit on. All tubs on tour except for The were dangerous for the disabled as they were too high. Seating policy on bus of rotation of seats created problems and in one case, a male tour group member hit a woman in the head because she sat in the wrong seat! Tour director was not told about this. Bus seating should be first come, first served. People got mad at each other each day we boarded the bus. American Airlines was disorganized, making last minute gate changes and departure times. Will never fly American again!!
The Globus tour was a great experience however Globus' seating policy is the WORST!!! It caused lots of unnecessary stress and conflict amongst the travelers. Only half of the people on the bus adhered to the rules (in an annoying and often times bitchy way), while the other half sat in whatever seat they desired. So it created constant chaos and confusion. For me personally, I found it unfair that I was forced to sit in a seat with an obstructed view while another girl who had an amazing view slept on her pillow the entire ride. I love taking photos of the countryside, and every sheep, cow, pig we passed so I wanted a good window seat in the middle of the bus. She had a late night of partying and was hungover so she looked like she would've loved the back. Arghh!!!! Globus' assertion that everyone wants to sit in the front is wrong thereby making this policy unfair and counterproductive. That said, it could possibly work if the Tour Director enforces it fully and clearly. I suggest putting name cards on the seat each morning so everyone knows exactly where they are supposed to sit for the day. Or, allow people to select their seats in advance like the airlines. Or, and my preference, let it go! Let people sit wherever they want. First come, first seated. If this policy continues to exist, I will definitely select another tour company for future trips because it's no fun being kicked out of your seat! It just kills the spirit of vacation which should be laid back, carefree and fun!
Everything was outstanding and I was very satisfied with the whole service.
Didn't realize the tour was a "4 star" for hurry. Still, had a good time.
Staff were all friendly, knowledgeable and accommodating to our needs. We really enjoyed the journey.
I have booked several trips with Affordable Tours.com and always had a good experience. I find their staff to be very helpful and courteous.
Some of the hotels were not acceptable, but for one night was bearable. The tour guide was not very helpful as compared to previous Globus tour guides. He was very hands off and didn't make suggestions for us travelers new to a foreign country. We chose not to do the optional excursions, as we wanted to explore on our own. We used several of the hotel staff to give us recommendations for food places, entertainment and local sights/shopping. We felt this was something our guide could have done. Also, it would have been nice to have known about tipping in the local restaurants. We were somewhat confused by this as some places would add the tip and others would not give you the option to add it to your credit card payment. We did not carry cash on us and left without tipping which made us feel bad. We caught on and made sure we had cash on hand, but it would have been nice to know beforehand.
We felt that the Globus staff took good care of us.
My first time overseas. Wonderful experience!
We need more time to visit some places
Everything was outstanding.
The hotel management, tour director and coach driver were extremely helpful, knowledgeable and accommodating.
Globus Staff at Metropole were not very helpful when we had a long wait to get a room assignment. Considering we went 3 days early, our accommodations could have been better(as some of the other people on the tour had beautiful accommodations). Also, the hotel was extremely hectic in the Lobby area and elevator area. On the other hand loved the Hotel Grosvenor and its location. Our Globus tour guide and driver were the best!! Our agent of your staff(Affordable Tours) has helped us tremendously in planning the trip. Any complaints were with Globus, not your staff.
All accommodations were first class, except for the Novotel Hotel where the room was very bare bones. In my previous tour, the Novotel hotels were also bad. Surprisingly, the wait staff at the restaurant were excellent.
The first hotel in London, the Metropole, had extremely small rooms which were laid out quite poorly. Luckily, on our return to London after touring England, Wales, Ireland, N. Ireland and Scotland, our hotel was the Park Plaza Westminster Bridge, which was AMAZING in all respects! All the other hotels during the tour were fine, each very different from the next. Breakfasts and included dinners were excellent at all hotels. Optional excursions were very well thought out, run like well-oiled machines, and very worth spending the money on. FUN!
Tour Guide and driver were really exceptional in terms of knowledge,humor and watching out for the group and individuals.
Ireland and Scotland were beautiful. I would suggest the tour not book at the London Metropole. Edgeware Rd was kind of seedy.
The vacation we went on was fabulous!! Our only negative comment would be the lack of selection on the meals that were included in the package. The same 3 selections every time. Other than that, it was spectacular. Our tour guide was absolutely incredible. Very knowledgable and presented the history in such a way that it kept your attention. Kudos to her!!!
We had a wonderful trip. Thank you for all your assistance!
Some of the hotels could be better. (Novotel). Complimentary wifi should be included or discounted. Overall a good trip. Each hotel should have a tub/shower combination.
Tour guide was very knowledgeable in history, literature, and language relevant to the tour. Mornings seemed too early sometimes, but days were packed full so probably good to get early start. The optional Irish evening was outstanding, but Scottish only so-so. Nice to end with the play "Wicked."
I have stayed in many Hilton hotels and the Hilton London Metropole was the worst one that I have ever stayed in! It is a disgrace to the Hilton name.
This was an excellent tour. Tour guide was awesome and was a wealth of information. The couch driver was equally wonderful. Would highly recommend this tour
Everyone on the tour was professional, knowledgeable and did go out of their way to make things as comfortable as possible for us. Thanks to all
AFFORDABLE TOURS DID A GREAT JOB AND THE GLOBUS TOUR WAS REALLY OUTSTANDING.
AffordableTours.com® does not itself offer, service or administer the Travel Packages, and the ultimate terms and conditions of any Travel Package made available via the Site Offerings (including the prices quoted in connection with same) will be determined by the applicable Third-Party Travel Service Provider. AffordableTours.com® does not represent or warrant that the Price Quotes are accurate, up-to-date or free of error, or that same will be honored by the applicable Third-Party Travel Service Providers. All Price Quotes, Travel Package availability, Travel Package details/itinerary and other Content are subject to change without notice. All travel details published by and through the Site Offerings should be confirmed directly with the applicable Third-Party Travel Service Provider prior to making any travel plans. Reliance on any information made available to you by and through the Site Offerings is solely at your own risk.
How It Works
Vacationing has never been easier or cheaper with the help of a dedicated travel consultant from AffordableTours.com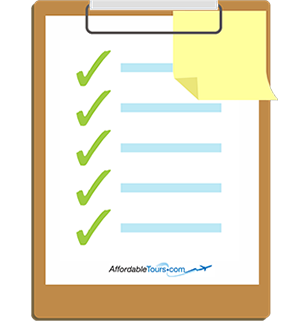 Find your perfect trip on our website and simply request a free quote. Need to speak to a live person? Call us 7 days a week at 1-800-935-2620. No robots here!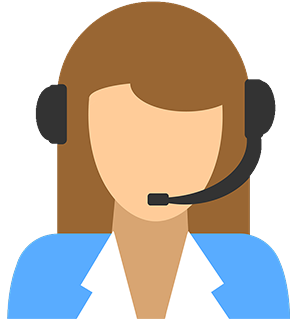 Your personal travel consultant will reach out and be your point of contact for your entire travel experience from start to finish. Did we mention you'll be working with an award winning team? Sweet!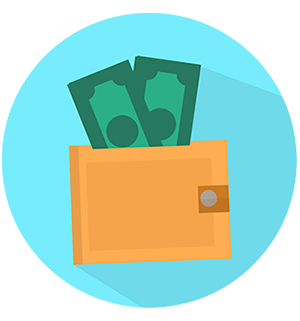 Because we're one of the largest sellers of travel, we're able to give you a discount on your vacation package. No one beats our prices!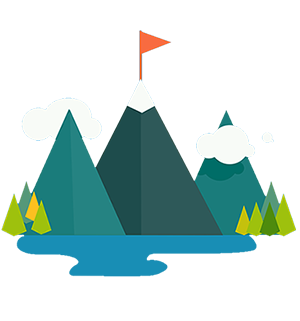 Knowing you got the best deal, all that's left is for you to pack your bags and enjoy your vacation!