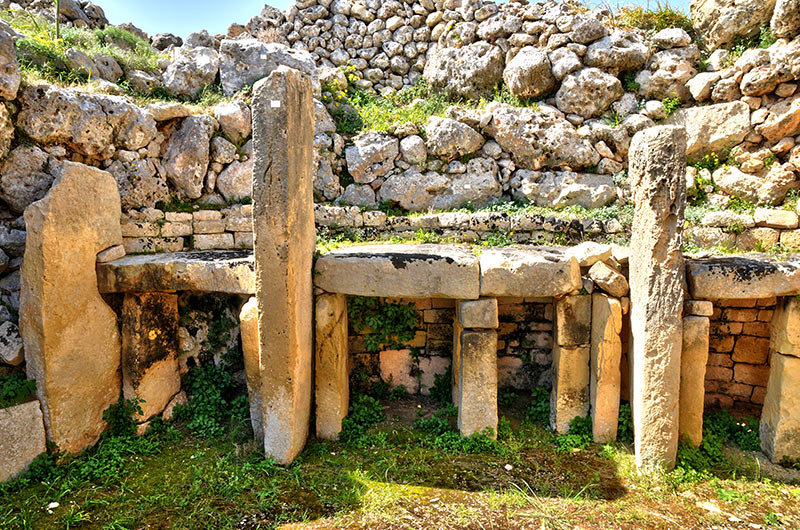 14 Day Discover Sicily & Malta - Saturday Departure
Why Pay Retail?
Call us for a quick quote!
Dates & Prices
Please Note: Land Price does not include airfare, departure or arrival transfers, airline taxes and fuel surcharges.
Start Date
End Date
Offers
Brochure
Land Price
Brochure
Land & Air Price
Quote
May 15, 2021
May 28, 2021
Deals
$4,629
$5,599
Get Quote
May 22, 2021
Jun 04, 2021
Deals
$4,589
$5,699
Get Quote
May 29, 2021
Jun 11, 2021
Deals
$4,629
$5,689
Get Quote
Jun 12, 2021
Jun 25, 2021
Deals
$4,839
$5,909
Get Quote
Jun 19, 2021
Jul 02, 2021
Deals
$4,879
$5,979
Get Quote
Sep 04, 2021
Sep 17, 2021
Deals
$4,919
$5,959
Get Quote
Oct 09, 2021
Oct 22, 2021
Deals
$4,869
$5,909
Get Quote
Call or submit a quote to get our Low Prices!
Save 5% - Cash Payment Discount
Save 5% - Cash Payment Discount
Promotion Details
Gate 1 offers the flexibility of paying for your vacation by check. Save 5% off of your remaining balance when the final payment is made by check.
Must Book By Fri, Dec 31, 2021
View Promotion Terms & Conditions ›
Gate 1 offers the flexibility of paying for your vacation by credit card or check. Choose check for your final payment to save 5% off of your remaining balance. Full details will be sent with your invoice.

Travel Free with Friends & Family
Travel Free with Friends & Family
Promotion Details
Traveling with friends and family is rewarding - and Gate1 is making it even more rewarding with their Friends & Family program. Start earning cash rewards when 7 friends or family join your escorted tour or river cruise and with only 10 companions, earn yourself a free land tour!

7 traveling / paying passengers: $100 discount to the group leader
8 traveling / paying passengers: $200 discount to the group leader
9 traveling / paying passengers: $300 discount to the group leader
10 traveling / paying passengers: $400 discount to the group leader
11 or more traveling / 10 paying passengers: Earn 1 free place twin/double occupancy
Must Book By Fri, Dec 31, 2021
View Promotion Terms & Conditions ›
FFP reservations apply to select Escorted Tours, European River Cruises and Escorted Tour & Sea Cruises. Eligible products will display the Friends and Family icon. Applies to new bookings only. Additional restrictions may apply.

Refer A Friend & Earn Travel Credits
Refer A Friend & Earn Travel Credits
Promotion Details
As a past customer, when you refer a friend you both benefit. Not only will your friend receive $50 off their first escorted tour or river cruise booking, but when you book your next new tour or cruise you will also receive $50 off.
Must Book By Fri, Dec 31, 2021
View Promotion Terms & Conditions ›
To be eligible for this incentive, the referring customer must have previously traveled with Gate1, and the passenger receiving the referral must be a new client. Only valid on escorted tours and river cruises. Only one person per room may earn a credit. The new traveling passenger must be booking their first reservation with Gate 1 Travel or Discovery Tours. The referrer's next trip must be booked within 24 months of earning the credit. Not valid on independent vacations, voucher bookings or Group reservations. Additional restrictions may apply.
Book With Flexibility
Peace of Mind
Complimentary "Peace of Mind" Travel Plan. Change your travel plans before final payment.
Change Destination / Vacation
Change to a different destination or vacation.
Change Dates
Choose new departure dates if your plans change.
Great Service
Award-winning service, low prices, client satisfaction
Tour Itinerary
Cities Visited
Agrigento , Agrigento , Catania , Catania , Erice , Erice , Gozo , Gozo , Luqa , Luqa , Marsala , Marsala , Mdina , Mdina , Modica , Modica , Mt. Etna , Mt. Etna , Noto , Noto , Palermo , Palermo , Piazza Armerina , Piazza Armerina , Ragusa , Ragusa , Segesta , Segesta , Sliema , Sliema , Syracuse , Syracuse , Taormina , Taormina , Valletta , Valletta
DAY 1, Saturday - Depart for Italy
Depart for Italy
DAY 2, Sunday - Arrive in Palermo
Welcome to Sicily! Arrive in Palermo, the energetic capital of Sicily, and transfer to your hotel. The rest of the day is at leisure to rest and relax. Tonight, attend an orientation meeting at approximately 6 PM (exact time will be advised on tour arrival day) with your Tour Manager on the upcoming journey that awaits you, followed by a Welcome Dinner with the group
Overnight: Palermo
Meals: Dinner
DAY 3, Monday - Palatine Chapel and Palermo City Tour
Start your tour of Palermo with a visit to the Palatine Chapel, a UNESCO World Heritage Site, located inside the complex of Palazzo dei Normanni. Its glittering gold mosaics, complemented by inlaid marble floors and wooden ceilings, reflect Norman Sicily's cultural complexity. Continue with a walking tour of the Cathedral, Piazza dei Quattro Canti, Piazza Pretoria, and the church of Casa Professa, an expression of the Baroque style in its most amazing form. Visit a Puppet Theater, which is a traditional form of Sicilian entertainment that dates back to the 15th century and is still alive today. Discover Palermo on your own with its winding alleyways and colorful back streets during free time
Overnight: Palermo
Meals: Breakfast
DAY 4, Tuesday - Segesta, Farm Lunch, Erice
Embark on a morning drive through western Sicily and view the famous Doric Temple of Segesta rising high on a hill, which was constructed in the 5th century B.C. and is one of the greatest examples of this Doric style of architecture. Afterward, savor lunch with an olive oil tasting at a local farm. Continue to the mountaintop Erice, a wonderfully preserved medieval town with breathtaking views and a great historical presence. Walk along the cobbled streets lined with superb examples of Gothic, Baroque and Renaissance architecture. Continue to your hotel for dinner
Overnight: Marsala Area
Meals: Breakfast, Lunch, Dinner
DAY 5, Wednesday - Saltpans, Motya Charioteer, and Mazara Kasbah Maze & Dancing Satyr
A short drive to the salt pans area before boarding your boat to cruise on the Stagnone Lagoon to the island of Motya, an ancient trading outpost for Phoenician merchants. Here, you will see the beautiful and unique marble statue of the Motya Charioteer, a Greek influenced masterpiece dated back to the 5th century BC. It was found inside Phoenician fortifications, which were quickly erected before Dionysios I of Syracuse invaded and sacked Motya in 397 BC. Time for lunch on your own, before continuing to Mazara to walk the Kasbah maze of streets and view the statue of the Dancing Satyr, a rare example of Greek bronze sculpture, which was accidentally discovered by a fishing boat in 1998. End your day with dinner at a restaurant facing the sea before returning to your hotel
Overnight: Marsala Area
Meals: Breakfast, Dinner
DAY 6, Thursday - Valley of Temples
This morning, view the stone quarries of Cusa before enjoying lunch featuring local specialties. In the afternoon, continue to discover Agrigento's celebrated Valley of the Temples, the largest and best preserved temple ruins outside of mainland Greece. Tour this magnificent archaeological park, built between 430 and 510 B.C. and majestically positioned on rocky crests south of modern day Agrigento
Overnight: Agrigento
Meals: Breakfast, Lunch, Dinner
DAY 7, Friday - Make your own Pizza and Piazza Armerina
Today, enjoy making your own pizza using local, fresh ingredients. After tasting your own creation, travel to Piazza Armerina to view the intricate examples of Roman mosaics at the famous Roman Villa del Casale, designated a UNESCO World Heritage Site. These extraordinarily vivid mosaics deal with numerous subjects, ranging from Homeric escapades and mythological scenes to portrayals of daily life. The villa itself was rediscovered in the 19th century after being almost completely covered by a landslide. Continue on to check into your hotel in Ragusa
Overnight: Ragusa
Meals: Breakfast, Lunch
DAY 8, Saturday - Ragusa-Ibla, Modica, Aromatic Herb & Plant Gardens
This morning, indulge in the Baroque atmosphere of Ragusa-Ibla, with its breathtaking sights of houses, churches, and palaces that seem layered on top of one another. After lunch, travel to Modica, known all over the world for its chocolate production. Then, visit a garden of aromatic herbs & plants. Test your senses as you learn how to identify, grow, and use the herbs. Return to your hotel in Ragusa in the evening
Overnight: Ragusa
Meals: Breakfast
DAY 9, Sunday - Noto, Siracusa with its Neapolis & Ortigia
Today, travel to Noto, a wonderful Baroque town, where you will have time to wander and discover one of the most spectacular urban settlements. Arrive in Siracusa to admire the "Old City," Città Vecchia, a UNESCO World Heritage Site, located on the island of Ortigia. After free time for lunch, continue with a visit to the archaeological area of the Neapolis and get a glimpse of Siracusa as it was in ancient times with its Greek theater, the remains of Roman Amphitheater, and the "Ear of Dionysius," an awe-inspiring artificial limestone cave renowned for its outstanding acoustics. Travel to Catania, a wonderful combination of ancient and modern, under the shadow of Mt. Etna
Overnight: Catania
Meals: Breakfast, Dinner
DAY 10, Monday - Mt. Etna Summit & Taormina
Begin the day with a visit to the lava-crusted slopes of Mt. Etna, which dominates the scenery and is the most active volcano in Europe! Ascend via cable car and bus to reach the altitude of 9,000 feet; step carefully on the varied layers of lava which have solidified over the centuries. Learn about Etna's impact on the surrounding area and its unique geology. Stop to sample some typical street food for lunch before heading toward Taormina, where you will take a walk on the main Corso, followed by free time to enjoy the city. Perhaps visit the massive Greek theater, from where you can admire the remarkable panoramas of the city and countryside. Return to Catania in the late afternoon
Overnight: Catania
Meals: Breakfast, Lunch
DAY 11, Tuesday - Arrival in Malta, Valletta Sightseeing
This morning, depart for your early flight to Malta. Begin your discovery in Valletta, the beautiful walled capital of Malta. The town was built by the Knights of St. John in the 16th century, and maintains the same historical feel with its majestic gardens and Baroque art & architecture. Afterwards, head across the Grand Harbor to explore the historical area known as the Three Cities: Vittoriosa, Cospicua & Senglea. Tonight, experience your first taste of Maltese cuisine during dinner at your hotel
Overnight: Sliema
Meals: Breakfast, Dinner
DAY 12, Wednesday - Explore Gozo
Begin your day early and travel to Malta's sister island of Gozo, an island where time stands still and traditions and customs form the daily life of the islanders. Gozo is greener, more rural, and offers beautiful scenic views, having most of the population still following their forefathers' trades of farming and fishing. During this excursion, visit the Temple of Ggantija, which is the only major prehistoric site on the Island of Gozo. The temple is among the oldest and best preserved in the world. Afterwards, enjoy a Mediterranean tasting of local delicacies for lunch. This afternoon, return to Sliema and spend the rest of your day at leisure
Overnight: Sliema
Meals: Breakfast, Lunch
DAY 13, Thursday - Mdina & Rabat
Your tour today will first take you to Naxxar, one of the oldest villages on the island, to visit Palazzo Parisio, a unique 19th century palace with splendid gardens. Then proceed to Rabat, located in the central part of the island, to explore St Paul's Catacombs, which feature an extensive underground system of tombs that date back to the third century AD. Continue to Mdina, the ancient capital of Malta. This walled city dates back to medieval times and has witnessed Malta's major historical events, having a strategic position on one of the land´s highest plateaus. During your walk in the silent city, view the Mdina Cathedral and the imposing bastions that allow you to admire panoramic views of most of the island. Tonight, enjoy dinner together and bid farewell to your Tour Manager and newfound friends
Overnight: Sliema
Meals: Breakfast, Dinner
DAY 14, Friday - Depart Malta
Transfer to the airport for your departure flight
Meals: Breakfast
Please Note: Land Price does not include airfare, departure or arrival transfers, airline taxes and fuel surcharges.
Please Note: Land Price does not include airfare, departure or arrival transfers, airline taxes and fuel surcharges.
Package Includes

Small groups of maximum 22 travelers guaranteed
Flights New York-Palermo, Luqa-New York
Other departure cities available.
Airline taxes & fuel surcharges
Intra-flight Catania-Luqa
12 nights First Class accommodations
2 nights Palermo
2 nights Marsala Area
1 night Agrigento
2 nights Ragusa
2 nights Catania
3 nights Sliema
Italian city hotel taxes & Maltese eco-contribution tax
Hotel porterage
All transfers included only with airfare purchase on package arrival & departure dates†
24 meals: 12 breakfasts, 5 lunches, 7 dinners (including a welcome & farewell dinner)
Wine is included with lunch and dinner
Sightseeing per itinerary in modern air-conditioned vehicles
Services of English-speaking tour manager throughout
Comprehensive, guided sightseeing and entrance fees per itinerary
Comfortable wireless earphones for enhanced touring
Active itinerary with unique cultural features
Tour Highlights
Thanks to our small group size, we can get to the heart of our destination, visit places that other tours miss, and get to know the locals.
Visit the Palatine Chapel in the Norman Palace with its interior of glittering 12th century Byzantine mosaics
Tour the old city of Palermo, featuring an incredible mix of architectural styles
Take a boat ride to the Phoenician island of Motya with its famous Charioteer
Travel to Mazara del Vallo, with its Arabian style quarters and famous dancing Satyr
In Agrigento, see the Valley of the Temples, the best preserved remains outside of Greece
Make your own classic pizza from fresh ingredients!
View the Roman Villa del Casale in Piazza Armerina, a UNESCO World Heritage Site
See the baroque jewels of Noto and Ragusa
Journey to the island of Ortigia, the historical center of the city of Siracusa
Visit the Greek Theater and the Ear of Dionysus in the Siracusa Archaeological Park
Ascend the lava-crusted slopes of Mt. Etna - one of the most active volcanoes in Europe!
Stop in the trendy resort town of Taormina
Discover the rich history of Valletta
Explore the "Three Cities" Vittoriosa, Cospicua, and Senglea areas of Malta
Marvel at the awe-inspiring megalithic Temples of Ggantija in Gozo
†Transfers are available for purchase for land only or on alternative flight dates
Not Included:
Gratuities.

Additional Information:
Land Only price does not include arrival/departure transfers, but does include flight from Catania to Luqa.
Health and Safety Protocols for Gate1 Tours
At Gate 1 we take your safety and security very seriously. We have a strong network of tour managers, local offices, ground operators and colleagues which help us stay informed in all the destinations that we operate. We closely monitor local situations which enable us to make the operational decisions necessary to keep our tours running safely. Millions of people travel the world each year and experience enjoyable and safe trips but crimes against people and property are sadly a fact of life. It is very important to be aware of your surroundings and avoid drawing attention to yourself. Please remember that you have the same responsibility for your personal safety and possessions as you do at home. It is essential to prepare for a safe and healthy travel abroad. Therefore before you travel, we strongly recommend that you visit the website of the US Department of State at https://travel.state.gov/content/travel.html for up-to-date travel advice on the countries that you are visiting. The website provides useful information on subjects such as safety and security information, health precautions and medications, health insurance and additional tips for traveling abroad. If you do not reside in the United States, we recommend you check your government's travel advisory website for any country you will be visiting. We recommend that you review the safety guidance that may be provided by us, our agents or suppliers, either before you go or when you arrive in your destination. You can also find helpful tips on our website in the "Trip Preparation" tab of each of our tour packages. We do know that in-spite of careful planning, things can sometimes still go wrong, so rest assured, we will be there to help and support you.
Grand Hotel Piazza Borsa
This first class hotel is situated in the heart of Palermo.
Baglio Oneto dei Principi di San Lorenzo - Luxury Wine Resort
This superior first class hotel is located in the Marsala countryside where it overlooks a breathtaking landscape.
Colleverde Park Hotel
This first class hotel overlooks the Valley of the Temples.
San Giorgio Palace Hotel
This first class hotel overlooks the Santa Domenica valley.
Palace Catania UNA Esperienze
This superior first class hotel is located in the heart of historic Catania near many local attractions.
The Victoria Hotel
Located in urban Sliema, this first class hotel is a short drive away from the capital city of Valletta, and is highly accessible to the center of Sliema.
Question: How many suitcases can I take with me on my trip?
Each person is allowed one "check-in," and one "carry-on." Remember to take all valuables with you as "carry-on", because electronic equipment, cameras, laptops, jewelry, business documents and money are not covered by the airlines' liability, so always carry them aboard with you.
Question: Is Airfare Included in the Price?
Airfare from your point of origin to and from the trip is not included in the land price.
Overall, the trip was exceptional. The tour guide Riccardo was outstanding...very friendly, caring and knowledgeable about the areas visiting. The accommodations in Bari and Napoli were disappointing. In Bari, the room at Grande Albergo delle Nazario was extremely small which made it difficult to manage suitcases for 2 people. In Napoli, the room at Hotel Royal Continental certainly needed updating. The overall appearance of the room looked worn and a little shabby. However, the condition of these 2 rooms did not affect the great time we had. Will definitely travel with Gate 1 again.
Awesome experience... knowledgeable and helpful tour guide (Hend), as well as all other employees.
As always, everything went very smoothly.
This trip was fantastic. It was packed with lots of activities and places to see. Unfortunately, weather plays a big role in what you see and don't see. We weren't able to visit Robben Island due to choppy water and couldn't see much of Victoria Falls due to rain/fog. But I'm not complaining, that's just how things go. Other than that, the itinerary was very fast paced and we got to see a lot, which was desired. The tour was very organized and our group leader, Ahmet, was very knowledgable of the places we visited. I would recommend the game drive in Botswana over the game drive in South Africa. The food and drink was quite good from the included meals. Ahmet did his best to accomodate everyone. I'd recommend this tour to anyone wanting to see as much as possible in such a short time frame. The schedule is strict but well worth the sights.
Very interesting itinerary
Wonderful experience, with well informed tour managers. Everything went according to plan, no big surprises or changes on this trip. Good job.
My group and I had a wonderful time visiting Iceland, none of us wanted to leave. The hotel, although basic, was clean and very comfortable. The sights and excursions were breathtaking. Tour guides were pleasant and knowledgeable.
Great trip, loved the hotels and the service provided..
Fabulous trip. Great value
Prompt, courteous, and professional service at a fair cost.
We had a wonderful trip and we especially appreciated our tour guide in Vietnam, Tom. We're now looking into booking another trip with Gate1
Gate 1 is really good at what it does.. Highly recommend.
The trip and the experience exceeded our expectations. Both Affordable Tours and Gate 1 were outstanding.
Gate 1 did a wonderful job of planning all the details so we could enjoy our experience. Well worth the money.
AffordableTours.com® does not itself offer, service or administer the Travel Packages, and the ultimate terms and conditions of any Travel Package made available via the Site Offerings (including the prices quoted in connection with same) will be determined by the applicable Third-Party Travel Service Provider. AffordableTours.com® does not represent or warrant that the Price Quotes are accurate, up-to-date or free of error, or that same will be honored by the applicable Third-Party Travel Service Providers. All Price Quotes, Travel Package availability, Travel Package details/itinerary and other Content are subject to change without notice. All travel details published by and through the Site Offerings should be confirmed directly with the applicable Third-Party Travel Service Provider prior to making any travel plans. Reliance on any information made available to you by and through the Site Offerings is solely at your own risk.
How It Works
Vacationing has never been easier or cheaper with the help of a dedicated travel consultant from AffordableTours.com
1. Free Quote
Find your perfect trip on our website and simply request a free quote. Need to speak to a live person? Call us 7 days a week at 1-800-935-2620. No robots here!
2. Dedicated Travel Consultant
Your personal travel consultant will reach out and be your point of contact for your entire travel experience from start to finish. Did we mention you'll be working with an award winning team? Sweet!
3. Lowest Price Guaranteed
Because we're one of the largest sellers of travel, we're able to give you a discount on your vacation package. No one beats our prices!
4. Stress Free Travel
Knowing you got the best deal, all that's left is for you to pack your bags and enjoy your vacation!