Machu Picchu + the Galapagos Cruise (2021 Itinerary)

Why Pay Retail?
Call us for a quick quote!
Dates & Prices
Start Date
End Date
Offers
Brochure
Land Price
Our Price
Quote
Jan 23, 2021
Feb 05, 2021
Deals

$10,799

Get Lower Price
Get Quote
Feb 20, 2021
Mar 05, 2021
Deals

$10,799

Get Lower Price
Get Quote
Mar 20, 2021
Apr 02, 2021
Deals

$10,799

Get Lower Price
Get Quote
Apr 17, 2021
Apr 30, 2021
Deals

$10,799

Get Lower Price
Get Quote
May 01, 2021
May 14, 2021
Deals

$10,799

Get Lower Price
Get Quote
May 15, 2021
May 28, 2021
Deals

$10,799

Get Lower Price
Get Quote
Jun 12, 2021
Jun 25, 2021
Deals

$10,799

Get Lower Price
Get Quote
Jul 10, 2021
Jul 23, 2021
Deals

$10,799

Get Lower Price
Get Quote
Aug 07, 2021
Aug 20, 2021
Deals

$10,799

Get Lower Price
Get Quote
Sep 04, 2021
Sep 17, 2021
Deals

$10,799

Get Lower Price
Get Quote
Sep 18, 2021
Oct 01, 2021
Deals

$10,799

Get Lower Price
Get Quote
Oct 02, 2021
Oct 15, 2021
Deals

$10,799

Get Lower Price
Get Quote
Oct 30, 2021
Nov 12, 2021
Deals

$10,799

Get Lower Price
Get Quote
Jan 22, 2022
Feb 04, 2022
Deals

$11,399

Get Lower Price
Get Quote
Mar 19, 2022
Apr 01, 2022
Deals

$11,399

Get Lower Price
Get Quote
Apr 02, 2022
Apr 15, 2022
Deals

$11,399

Get Lower Price
Get Quote
May 14, 2022
May 27, 2022
Deals

$11,399

Get Lower Price
Get Quote
May 28, 2022
Jun 10, 2022
Deals

$11,399

Get Lower Price
Get Quote
Jun 25, 2022
Jul 08, 2022
Deals

$11,399

Get Lower Price
Get Quote
Jul 23, 2022
Aug 05, 2022
Deals

$11,399

Get Lower Price
Get Quote
Aug 20, 2022
Sep 02, 2022
Deals

$11,399

Get Lower Price
Get Quote
Sep 17, 2022
Sep 30, 2022
Deals

$11,399

Get Lower Price
Get Quote
Oct 15, 2022
Oct 28, 2022
Deals

$11,399

Get Lower Price
Get Quote
Nov 12, 2022
Nov 25, 2022
Deals

$11,399

Get Lower Price
Get Quote
Dec 10, 2022
Dec 23, 2022
Deals

$11,399

Get Lower Price
Get Quote
Save 7% Off this Tour - Guaranteed!

Family & Friends Discount: Save up to $200 per person
Family & Friends Discount: Save up to $200 per person
Promotion Details
Save up to $200 per person off the listed price when you book a group of at least 3 or more guests. Save $50 per person when 3 guests travel together, save $100 per person when 4 guests travel together, save $150 per person when 5 guests travel together, save $200 per person when you have 6 or more guests traveling together. Plus as always, receive our AffordableTours.com 7% extra everyday savings.
Combinable with pay-in-full discount.
Must Book By Thu, Dec 31, 2020
World Traveler Club Members
World Traveler Club Members
Promotion Details
As a World Traveler Club Member, you'll receive extra benefits that save you money and make your travel planning experience faster and easier.
Must Book By Thu, Dec 31, 2020
Tour Itinerary
Day 1

Day 1 - Welcome to Lima

On arrival, you'll be warmly greeted and escorted to the 5-star JW Marriott Hotel, overlooking the Pacific from a striking cliff-top setting in the vibrant city-center district of Miraflores. Settle in to your oceanview room and take the rest of this day to relax and enjoy as you wish.

Day 2

Day 2 - Discover Lima

Join General Tours expert resident guide to discover the Colonial-era landmarks, colorful neighborhoods and vibrant city life of the capital. Begin in Plaza Mayor and admire the Cathedral; built in the 18th century, this handsome landmark is the oldest on the Square. Right next door, the Archbishop's Palace is easily recognized by its grand wooden balcony. Just a few blocks away, the historic Church and Convent of San Francisco is perhaps the most impressive of Lima's Colonial monuments. Behind its striking yellow and white façade, you'll find a beautifully decorated interior with glazed ceramic tiles from Spain and carved ceilings that show a strong Moorish influence.

After lunch, visit the highly regarded Larco Museum; its superb collection of pre-Columbian artifacts is a great introduction to the many ancient sites you'll explore in the coming days. Next up is a guided stroll through Barranco, a charming city neighborhood that has attracted writers and artists since the early 20th century. Today, it remains a vibrant cultural enclave with thriving studios, galleries and cafes. Visit MATE, a pioneering contemporary art museum founded by Mario Testino, the Peruvian photographer famed for his evocative portraits of cultural icons including Diana, Princess of Wales, Madonna and Gwyneth Paltrow. In addition to a permanent collection of Testino's works, MATE features rotating exhibits devoted to established and emerging contemporary artists from South America and around the world. Dine tonight at one of General Tours favorite Lima restaurants. Meals B+L+D


Day 3

Day 3 - Fly to Cuzco

After an early breakfast, you'll be escorted to the airport for your included flight to Cuzco , the ancient capital of the Inca. On arrival, you'll begin your exploration of the city with the handsome Colonial landmarks that surround the Plaza de Armas - including the Cathedral that was completed in 1654 after nearly a century of construction.

The day's sightseeing is highlighted by a visit to the new Casa Concha Museum. Here in a Colonial mansion built on the foundations of an ancient Inca Palace, you'll be enthralled by meticulously presented exhibits - including the many artifacts excavated at Machu Picchu by Hiram Bingham; after having spent the last hundred years at Yale University, this vast collection was just repatriated to Peru in 2011. Enjoy an overnight at the luxurious Belmond Palacio Nazarenas. Your specially oxygenated room will help to ensure your comfort at this high-mountain elevation. Meals B

Day 4

Day 4 - Discover Cuzco In-Depth

This morning, you'll ascend with General Tours expert Andean guide into the mountain peaks outside of town. Perched here overlooking the terra cotta roofs of Cuzco are the magnificent ruins of Sacsayhuaman. Built in the 1400's by the Inca Emperor Pachacútec, the massive limestone blocks of this venerated complex were cut with such precision that they fit together without mortar like the interlocking pieces of a jigsaw puzzle! With some individual stones towering more than 10 feet tall and weighing several hundreds of tons, Sacsayhuaman is a monumental achievement of architecture and masonry.

Back in town, you'll visit the San Pedro Market and Almudena Cemetery; here at these seemingly quotidian sites, your native-born guide will offer fascinating cultural perspectives and personal insights into how ancient traditions – many dating back to Inca times – still endure in the life of local citizens. Your sightseeing ends at the Temple of the Sun and Convent of Santo Domingo. Regarded as one of South America's most architecturally fascinating sites, it also demonstrates the fascinating layers of history here in Cuzco - where a sacred structure of one culture, the Convent, literally sits atop and practically encloses another, the Inca-built Temple of the Sun! Meals B

Day 5

Day 5 - Through the Sacred Valley to Machu Picchu

A two-day visit to Machu Picchu with Yaki, General Tours expert Andean Trip Leader, begins with an unforgettable rail journey through the Urubamba River Valley, a timeless region of snow-capped Andean peaks, quiet villages and terraced fields that have been cultivated for centuries.

On arrival in the beguiling town of Aguas Calientes, you'll board a coach for the 30-minute ride up the switchback mountain road that brings you to the entrance to Machu Picchu. The fabled Lost City of the Inca is certainly the single greatest landmark in Peru – and perhaps all of South America. Indeed, little can be written here that would do justice to the breathtaking grandeur of its mountain setting, the enigmatic aura that permeate this ancient citadel, and the unforgettable experience of standing among these ancient stones. And accompanied by General Tours Yaki's illuminating insight, your visit will bring to life the ancient civilization that built Machu Picchu.

Tonight, you'll be one of the privileged few to stay at the singular Belmond Sanctuary Lodge, the only hotel here on the mountaintop adjacent to the Lost City of the Inca. Meals B+L+D


Day 6

Day 6 - Sunrise at Machu Picchu + Back to Cuzco by Rail

You'll want to arise early today to take advantage of General Tours lodge's one-of-a-kind setting. As the only hotel next to Machu Picchu, you'll be among the first to enter the site this morning. At this early hour, the day-visitors from Cuzco and the Sacred Valley have yet to arrive and even those who spent the night in the town below will still be making the 30-minute ascent. With fewer people and the softer light of morning just breaking over the mountain peaks, this early-morning visit to Machu Picchu is one of the most memorable travel experiences you will ever have.

In the afternoon, you'll make the return rail journey through the Sacred Valley back to Cuzco. On arrival, you'll be escorted once again to the luxurious Belmond Palacio Nazarenas where your specially oxygenated room promises a comfortable final night in Peru. Meals B+L

Day 7

Day 7 - Onward to Quito

After breakfast, you'll be escorted to the airport for your included international flight to Ecuador. Upon arrival in the capital, you'll be met and escorted to the Plaza Grande. With only 15 suites, General Tours luxury boutique hotel boasts elegant Colonial style in the historic heart of this World Heritage city.

This evening, you'll dine here at the hotel at Belle Époque, a sophisticated restaurant overlooking Plaza de la Independencia and celebrated for its fine Continental cuisine – prepared with the freshest locally-sourced Ecuadorean products. Meals B+D

Day 8

Day 8 - Excursion to Otavalo

Today's full-day excursion starts with a magnificent morning drive along the Avenue of Volcanoes, a route that takes you north of Quito into a stunning region of towering snow-capped mountains, including the perfectly cone-shaped silhouette of Cotopaxi, an active volcano, and the equally impressive, slightly more rugged peak of Cayambe. At the Quitsato Sundial, set on the equator, you can stand with one foot in the Northern Hemisphere and the other one firmly planted in the Southern Hemisphere.

Your journey continues to the beguiling Andean town of Otavalo. In the main square, you'll join other visitors, local residents, and indigenous peoples who come from the surrounding mountain villages to sell, barter and shop in one of South America's most celebrated markets. Many are dressed in traditional Andean garb and the variety of products for sale is astounding – local farm produce, woven rugs, jewelry, clothing, stone carvings, paintings, musical instruments, household products, leather goods and pottery are among the many items you'll find!

Also today, you'll spend time on a family-run rose farm, to see and learn how the region's mountain climate, so close to the equator, has proven ideal for the cultivation of numerous varieties of roses and hybrids. Indeed, Ecuador is one of the world's leading exporters of roses and other cut flowers. Before making the return journey to Quito, you'll stop at an authentic high-mountain hacienda for a delightful lunch of traditional Ecuadorean fare. Meals B+L

Day 9

Day 9 - The History + Culture of Quito

Today's expertly guided sightseeing tour through the city's finely preserved Old Town includes the Metropolitan Cathedral that was built over the course of nearly 300 years between 1562 and the early 19th century. Nearby stands the Church and Convent of San Francisco; considered to be one of the oldest churches in Latin America, built just one month after the arrival of the Spanish, it stands upon the foundations of an ancient Inca temple. Inside you will admire a uniquely ornamented ceiling with Moorish design elements and a beautiful Baroque altar.

With unique and personal insight from General Tours engaging resident guide, your city tour will also illuminate fascinating facets of the local culture. On a guided stroll in the charming La Ronda district, you'll discover finely-preserve, centuries-old buildings that are now home to thriving studios, workshops and boutiques. Spending time with some of the artisans who live and work here brings a rich personal dimension to your sightseeing. Meals B


Day 10

Day 10 - Embark your Galapagos voyage

You'll be escorted to the airport this morning for your included flight to Baltra Island in the center of the archipelago. On arrival, cross the narrow Itabaca Channel by ferry to Santa Cruz Island and sit down to lunch at a local restaurant. Then join General Tours expert naturalist for an exciting excursion into the Santa Cruz Highlands. Observe giant tortoises in their natural habitat, learn about the unique ecosystem of this pristine nature reserve, and discover its unusual lava tube formations.

Then travel to Puerto Ayora to board General Tours Galapagos vessel, the intimate La Pinta. You'll have time to settle in to your Upper Deck outside stateroom before joining fellow passengers for dinner. This evening's briefing with General Tours expert shipboard naturalists offers an entertaining and informative introduction to your upcoming voyage. Meals B+L+D


Day 11

Day 11 - Eden Islet + Chinese Hat Islet

Today's excursions explore the diversity of two small and uninhabited isles. In the morning, a guided expedition in General Tours maneuverable panga boats takes you along the shores of Eden Islet, where you might observe Nazca and blue footed boobies diving into the sea for food, reef sharks and frigatebirds. Conditions permitting, this is also a great place to take advantage of General Tours free snorkeling gear and glass bottom boat. With its cinder cones, tuff cones and semi-eroded lava flows, Eden Islet also offers a chance to learn more about the volcanic origins of the Galapagos Islands.

After lunch, a guided nature walk on Chinese Hat Islet offers a chance to espy marine iguanas, Galapagos hawks, sea lions and Galapagos penguins. There's also terrific snorkeling here amongst white-tipped reef sharks and penguins, or you might choose to explore these waters by sea kayak, glass-bottom boat or panga. Meals B+L+D

Day 12

Day 12 - Bartolomé + Santiago Islands

After breakfast, join General Tours naturalists ashore for an invigorating walk to the summit of Bartolomé Island. A network of wooden stairs and boardwalks protects the fragile environment, including small lava lizards and a species of cactus found only in the Galapagos. Once at the top, you'll be rewarded with one of the most picturesque and memorable vistas of your Galapagos adventure! Later, a panga boat excursion around Pinnacle Rock offers a great opportunity to photograph this iconic natural formation. Before returning to La Pinta for lunch, you'll have time to relax on the beach, snorkel or ride in the glass-bottom boat.

In the afternoon, you'll step ashore at Sullivan Bay on the southeastern coast of Santiago Island. There was a major eruption here only 100 years ago, and the sinuous Pāhoehoe lava formations look almost like still-flowing molten lava. There may not be much wildlife here, but the barren, other-worldly landscape makes for remarkable photography, and this is a great place to observe and experience the volcanic origins of the Galapagos archipelago. In addition, the lovely coral sand beach of Sullivan Bay is ideal for swimming and snorkeling. Meals B+L+D

Day 13

Day 13 - Two Landings on Genovesa Island

Genovesa is celebrated for its remarkable birdlife including magnificent frigatebirds, red-footed boobies, swallow-tailed and lava gulls, and yellow-crowned herons. This morning, you'll step ashore with General Tours naturalists at Darwin Bay. From the small sand and coral beach, an easy trail winds its way along a tidal lagoon, offering myriad opportunities to observe and learn about the island's birdlife. After your guided walk, you can hike along a more challenging lava trail to a look-out point, go for a swim or snorkel in the bay. The more adventurous can paddle or snorkel along the cliffs at the edge of the bay.

After lunch back onboard, you'll explore Prince Philip's Steps - named for Prince Philip who visited the Galapagos in 1964 aboard the Royal Yacht Britannia. As you approach the lava cliffs in General Tours panga boats, keep your eyes peeled for animals using the crevices for shelter and for red-billed tropicbirds flying overhead. You'll make landing at the base of a staircase that leads to the top of the cliffs where a mile-long path will take us to the other side of this small island. Along the way, you'll have a chance to espy large colonies of Nazca boobies, frigatebirds, storm petrels and the elusive short-eared owl. Meals B+L+D


Day 14

Day 14 - Fly to the Mainland for Departure

After breakfast, you'll disembark on Baltra Island and transfer to the airport for your included flight to either Guayaquil or Quito - where you can connect to your homeward flight. Or if you wish, you can extend your stay with us in Ecuador. Meals B

Hygiene and Safety Protocols for Alexander Roberts Tours
Committed to Your Well Being While You're With Alexander Roberts
All Alexander Roberts' staff will maintain appropriate physical distancing at all times, so expect a warm and genuine greeting but not a handshake or a hug!
All high-touch surfaces in coaches and private cars – like door handles, railings, arm rests, and window controls – will be sanitized each morning and regularly throughout the day.
Alexander Roberts' expert guides and drivers will don face masks whenever in proximity to guests.
Alexander Roberts staff have been trained on Extra Care procedures – and how to respond to issues that may arise as you travel.
Complimentary face masks and hand sanitizer will be available in all vehicles while touring.
More Space + Extra Care While Touring
Larger luxury motorcoaches so each traveler will have two seats to themselves while touring.
Private airport transfers with a spacious luxury vehicle when you come and go for every tour
Regular and frequent sanitizing of all high-touch vehicle surfaces.
Prearranged entry for all sightseeing minimizes standing in line with other travelers.
Whisper Headsets for groups of 5 or more allow for proper physical distancing while sightseeing, except for certain nature activities in remote areas like the Amazon.
More Space + Extra Care While Dining
Alexander Roberts carefully selects restaurants to avoid crowded high-capacity venues; Alexander Roberts emphasizes fine farm-to-table dining with attentive and efficient service – and the choice to dine al fresco whenever available.
No large-group dining; enjoy more spacious dining settings and smaller, well-spaced tables for included meals.
Restaurant staff will follow the guidance of local health authorities and WHO protocols which may include facial coverings.
Extra Care at Luxury Hotels
Alexander Roberts' hotels are always selected for their outstanding locations, evocative ambiance, impeccable service – and cleanliness.
OAlexander Roberts' partners include the most respected luxury brands – like Belmond, Four Seasons, Park Hyatt, Kempinski and JW Marriott; they are now leading the industry with their sophisticated hygiene standards and protocols to ensure the well being of all their guests.
Hotels will be continuously and rigorously vetted to ensure that they are following established WHO guidelines including social distancing and sanitizing procedures of guestrooms and public spaces.
Hotel breakfasts will usually feature à la carte service and group seating will be replaced by smaller, appropriately distanced tables.
And Always... Alexander Roberts' Distinctive Style
In a Small Group of Never More than 16 Guests or on a Privately Guided Tour for just your traveling party, their experienced guides have the flexibility to adjust your sightseeing based upon local conditions – to avoid times of heaviest traffic and crowding, for example. Alexander Roberts can dine in smaller authentic restaurants, minimize the time waiting in lines, and leave a lighter footprint. You'll learn the history and stories behind the world's most iconic landmarks, immerse more deeply in the wonders of the natural world, and delight in genuine cultural engagement not possible in a larger group. It's travel without a crowd.
Question: How many suitcases can I take with me on my trip?
Each person is allowed one "check-in," and one "carry-on." Remember to take all valuables with you as "carry-on", because electronic equipment, cameras, laptops, jewelry, business documents and money are not covered by the airlines' liability, so always carry them aboard with you.
Question: Is Airfare Included in the Price?
Airfare from your point of origin to and from the trip is not included in the land price.
Similar Tours Other Travelers Liked
Our tour guide was the best! He was knowledgeable about the country, always early, courteous and made us feel welcome in his country. Our tour had a side trip that was incredible due to our guide's particular experiences, The pick of our guide for our trip was absolutely perfect. Thank you for making our trip so wonderful.
AffordableTours.com® does not itself offer, service or administer the Travel Packages, and the ultimate terms and conditions of any Travel Package made available via the Site Offerings (including the prices quoted in connection with same) will be determined by the applicable Third-Party Travel Service Provider. AffordableTours.com® does not represent or warrant that the Price Quotes are accurate, up-to-date or free of error, or that same will be honored by the applicable Third-Party Travel Service Providers. All Price Quotes, Travel Package availability, Travel Package details/itinerary and other Content are subject to change without notice. All travel details published by and through the Site Offerings should be confirmed directly with the applicable Third-Party Travel Service Provider prior to making any travel plans. Reliance on any information made available to you by and through the Site Offerings is solely at your own risk.
How It Works
Vacationing has never been easier or cheaper with the help of a dedicated travel consultant from AffordableTours.com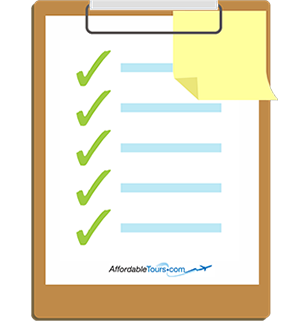 Find your perfect trip on our website and simply request a free quote. Need to speak to a live person? Call us 7 days a week at 1-800-935-2620. No robots here!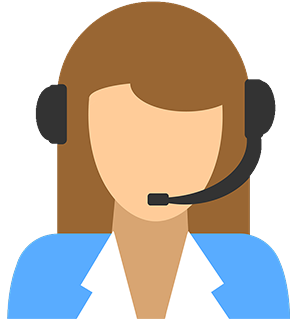 Your personal travel consultant will reach out and be your point of contact for your entire travel experience from start to finish. Did we mention you'll be working with an award winning team? Sweet!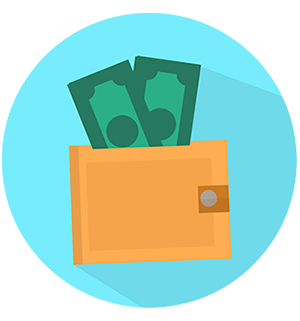 Because we're one of the largest sellers of travel, we're able to give you a discount on your vacation package. No one beats our prices!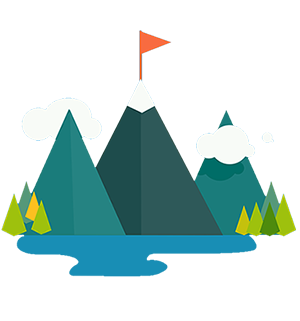 Knowing you got the best deal, all that's left is for you to pack your bags and enjoy your vacation!