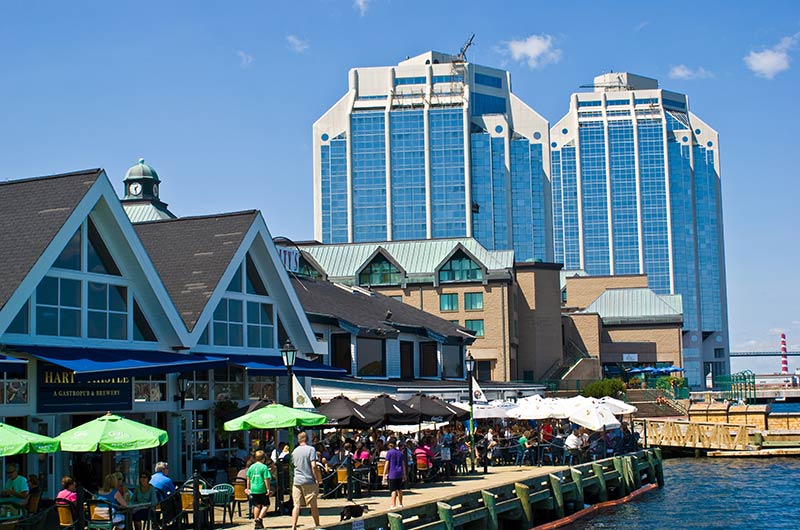 8 Day New Brunswick, Nova Scotia & Prince Edward Island - Saturday Departure
Why Pay Retail?
Call us for a quick quote!
Dates & Prices
Please Note: Land Price does not include airfare, departure or arrival transfers, airline taxes and fuel surcharges.
Start Date
End Date
Offers
Brochure
Land Price
Brochure
Land & Air Price
Quote
Jun 04, 2022
Jun 11, 2022
Deals
$1,969
$2,449
Get Quote
Jun 11, 2022
Jun 18, 2022
Deals
$1,969
$2,449
Get Quote
Jun 18, 2022
Jun 25, 2022
Deals
$1,919
$2,399
Get Quote
Jun 25, 2022
Jul 02, 2022
Deals
$1,969
$2,449
Get Quote
Jul 02, 2022
Jul 09, 2022
Deals
$1,919
$2,399
Get Quote
Jul 09, 2022
Jul 16, 2022
Deals
$1,919
$2,399
Get Quote
Jul 16, 2022
Jul 23, 2022
Deals
$1,919
$2,399
Get Quote
Jul 23, 2022
Jul 30, 2022
Deals
$1,919
$2,399
Get Quote
Jul 30, 2022
Aug 06, 2022
Deals
$1,919
$2,399
Get Quote
Aug 13, 2022
Aug 20, 2022
Deals
$1,919
$2,469
Get Quote
Aug 20, 2022
Aug 27, 2022
Deals
$1,919
$2,469
Get Quote
Aug 27, 2022
Sep 03, 2022
Deals
$1,919
$2,469
Get Quote
Sep 03, 2022
Sep 10, 2022
Deals
$2,019
$2,619
Get Quote
Sep 10, 2022
Sep 17, 2022
Deals
$2,069
$2,669
Get Quote
Sep 17, 2022
Sep 24, 2022
Deals
$2,069
$2,669
Get Quote
Call or submit a quote to get our Low Prices!
Save 5% - Cash Payment Discount
Save 5% - Cash Payment Discount
Promotion Details
Gate 1 offers the flexibility of paying for your vacation by check. Save 5% off of your remaining balance when the final payment is made by check.
Must Book By Fri, Dec 31, 2021
View Promotion Terms & Conditions ›
Gate 1 offers the flexibility of paying for your vacation by credit card or check. Choose check for your final payment to save 5% off of your remaining balance. Full details will be sent with your invoice.

Travel Free with Friends & Family
Travel Free with Friends & Family
Promotion Details
Traveling with friends and family is rewarding - and Gate1 is making it even more rewarding with their Friends & Family program. Start earning cash rewards when 7 friends or family join your escorted tour or river cruise and with only 10 companions, earn yourself a free land tour!

7 traveling / paying passengers: $100 discount to the group leader
8 traveling / paying passengers: $200 discount to the group leader
9 traveling / paying passengers: $300 discount to the group leader
10 traveling / paying passengers: $400 discount to the group leader
11 or more traveling / 10 paying passengers: Earn 1 free place twin/double occupancy
Must Book By Fri, Dec 31, 2021
View Promotion Terms & Conditions ›
FFP reservations apply to select Escorted Tours, European River Cruises and Escorted Tour & Sea Cruises. Eligible products will display the Friends and Family icon. Applies to new bookings only. Additional restrictions may apply.

Refer A Friend & Earn Travel Credits
Refer A Friend & Earn Travel Credits
Promotion Details
As a past customer, when you refer a friend you both benefit. Not only will your friend receive $50 off their first escorted tour or river cruise booking, but when you book your next new tour or cruise you will also receive $50 off.
Must Book By Fri, Dec 31, 2021
View Promotion Terms & Conditions ›
To be eligible for this incentive, the referring customer must have previously traveled with Gate1, and the passenger receiving the referral must be a new client. Only valid on escorted tours and river cruises. Only one person per room may earn a credit. The new traveling passenger must be booking their first reservation with Gate 1 Travel or Discovery Tours. The referrer's next trip must be booked within 24 months of earning the credit. Not valid on independent vacations, voucher bookings or Group reservations. Additional restrictions may apply.
Book With Flexibility
Peace of Mind
Complimentary "Peace of Mind" Travel Plan. Change your travel plans before final payment.
Change Destination / Vacation
Change to a different destination or vacation.
Change Dates
Choose new departure dates if your plans change.
Great Service
Award-winning service, low prices, client satisfaction
Tour Itinerary
Countries Visited
Cities Visited
DAY 1, Saturday - Depart for Canada
Arrive in Saint John and transfer to your hotel. This coastal port city on the Bay of Fundy has a rich and gritty history of trade and industry yet at its center lies an up and coming trendy downtown filled with breweries, galleries and 19th century architecture
Overnight: Saint John
DAY 2, Sunday - Bay of Fundy, Prince Edward Island
Morning departure from Saint John to the magnificent Hopewell Rocks in New Brunswick, located along the craggy coast of the Bay of Fundy, home of the world's highest tides. Time and tides have carved from the cliffs and coves distinctive sandstone formations topped with trees. During periods of low tide, you can walk along the beach and explore several coves filled with these "flowerpot rocks." Miraculously, 160 billion tons of water flow in and out of the Bay of Fundy twice a day - enough to fill the entire Grand Canyon! At its peak, the Fundy tides can reach as high as a 5-story building. Many of the formations have nicknames inspired by their appearance - look for Lover's Arch, Dinosaur Rock, Mother-in-law, and ET, just to name a few. After spending time here, you'll have a deeper appreciation of the fragile complexity of the ecosystem and the simple beauty of this land and seascape. After lunch on your own, continue to scenic Prince Edward Island with its jagged red cliffs, peaceful sandy beaches, fresh seafood, and rolling green hills. This evening, enjoy a Welcome Drink during an orientation meeting with your Tour Manager and fellow travelers, followed by a Welcome Dinner to celebrate your arrival to Canada
Overnight: Charlottetown
Meals: Breakfast, Dinner
DAY 3, Monday - Charlottetown, Anne of Green Gables Museum
This morning visit the Prince Edward Island Preserve Company, purveyors of fine preserves, teas, and teaware. Walk in the Garden of Hope and learn about the owner's commitment to the community. Then, drive to the north coast of the Island to visit the Anne of Green Gables Museum. When the novel Anne of Green Gables was first published in 1908, most people could only dream of visiting its magical setting. Today, millions of the book's fans have made the trip to Prince Edward Island to discover the land that captivated Anne in Lucy Maud Montgomery's stories. For readers who cannot get enough of their favorite red-headed girl, or the woman who created her, there are Anne-related attractions all over the island. The Campbell home, that Montgomery called the "wonder castle of my childhood", was built in 1872 and still belongs to the Campbell family. Here, the author was inspired to write many novels, and it is the setting for Anne's Lake of Shining Waters. Meet with relatives of the author, visit the house, learn about potato planting and digging and enjoy the peacefulness of the place. Continue to the resort village of Cavendish with its red beaches and scenic dune shores. In the afternoon, take an orientation tour of Charlottetown. Tonight, be sure to try the fabulous local seafood at one of Charlottetown's top restaurants
Overnight: Charlottetown
Meals: Breakfast
DAY 4, Tuesday - Charlottetown, Cape Breton Island
Early departure from Charlottetown crossing the Northumberland Strait in the southern part of the Gulf of St. Lawrence to Nova Scotia. Continue via the Canso Causeway from Mainland Nova Scotia to the beautiful island of Cape Breton, also known as the 'Celtic Heart' of Nova Scotia. On to the charming village of Baddeck, located along the shores of the Bras d'Or Lake. After lunch on your own, visit the Alexander Graham Bell Museum & National Historic Site. Tour a unique exhibit complex where model replicas, photo displays, and films describe the fascinating life and work of Bell, such as his invention of the telephone along with many others. Spend the evening at leisure
Overnight: Baddeck
Meals: Breakfast
DAY 5, Wednesday - Cabot Trail, Cape Breton Island
Today, discover the magnificent scenery and rich history of Cape Breton's world-famous Cabot Trail that winds through stunning landscapes along the Margaree River and through the spectacular rugged highlands - see some of the last remaining protected wilderness in Nova Scotia. The trail was named after Italian explorer John Cabot sailing on a mission for King Henry VII of England and also commemorates the meeting of Cabot and the Mi'kmaq people, the original inhabitants of Cape Breton Island, at Aspy Bay over 500 years ago. The Cabot Trail, completed in 1932, joined previously isolated fishing villages and today connects eight major communities ranging from the Acadian Region to Irish and Scottish settlements. Stop for a picnic lunch in the beautiful natural surroundings after visiting the west coast of Cape Breton Island and the Acadian Village of Cheticamp. Here, visit a craft shop featuring locally made rugs and stop at the local Catholic church, l'Église Saint-Pierre, an imposing and impressive monument. With its stunning architecture, frescoes and stained glass windows, it is considered one of the most beautiful churches in the Maritime Provinces. Return to Baddeck in the late afternoon. Enjoy dinner together tonight at the hotel
Overnight: Baddeck
Meals: Breakfast, Lunch, Dinner
DAY 6, Thursday - Travel to Halifax
This morning, depart Baddeck for Halifax. En route stop for lunch in the log restaurant of Sugar Moon Farm, a family-owned 200 acre maple syrup farm. After lunch, see how they make their delicious maple syrup on a guided tour before continuing on to coastal Halifax. Take a tour of Halifax that begins along the city's historic waterfront. This city combines the international essence of a major port city and a naval base, with the culture and heritage of one of Canada's most historic communities. See the Old Town Clock, St. Paul's Church, City Hall, Government House, the Titanic Memorial and the site of the Halifax explosion. Stop at the lovely Victorian Halifax Public Gardens with its opulent floral displays, and the Halifax Citadel National Historic Site, a key naval station built in 1828. The balance of the day is at leisure
Overnight: Halifax
Meals: Breakfast, Lunch
DAY 7, Friday - Peggy's Cove, Maritime Museum of the Atlantic
This morning, travel to picturesque Peggy's Cove, a small rural community located on the eastern shore of St. Margarets Bay. Here, view the iconic Peggy's Cove Lighthouse, one of Canada's most photographed lighthouses. Afterward, return to Halifax to visit the Maritime Museum where Nova Scotia's rich maritime heritage is remembered and celebrated. Learn about the stories, events, and people that have come to define Nova Scotia and its relationship with the sea. The permanent Titanic exhibit at the museum relates the tale of this fated ship's creation and demise, highlighting the key role Halifax played in the disaster. Exhibits also include life aboard the Titanic - sit in a reproduction of a rare Titanic deck chair and imagine what it would have been like to relax aboard the deck of the most luxurious vessel in its time. Tonight, enjoy a lovely Farewell Dinner on the last night in Eastern Canada with your newfound friends
Overnight: Halifax
Meals: Breakfast, Dinner
DAY 8, Saturday - Depart Canada
Transfer to the airport for your departure flight
Meals: Breakfast
Please Note: Land Price does not include airfare, departure or arrival transfers, airline taxes and fuel surcharges.
Please Note: Land Price does not include airfare, departure or arrival transfers, airline taxes and fuel surcharges.
Escorted Package Includes

Flights Boston-Saint John, Halifax-Boston
Other departure cities available.
Airline taxes & fuel surcharges
7 nights accommodations
1 night Saint John
2 nights Charlottetown
2 nights Baddeck
2 nights Halifax
Hotel taxes, fees & service charges
Hotel porterage
All transfers included only with airfare purchase on package arrival & departure dates†
12 meals: 7 breakfasts, 2 lunches, 3 dinners
Sightseeing per itinerary in modern air-conditioned motor coach
Services of English-speaking tour manager throughout
Entrance fees per itinerary
Comfortable wireless earphones for enhanced touring
Special Features
View Hopewell Rocks, located on the shores of the Bay of Fundy, New Brunswick
Visit the Anne of Green Gables Museum, on Prince Edward Island
Tour the Alexander Graham Bell Museum & National Historic Site
Discover the magnificent scenery of Cape Breton Island's world-famous Cabot Trail
Visit Peggy's Cove, set on a rocky shore on the Nova Scotia coast
†Transfers are available for purchase for land only or on alternative flight dates
Not Included:
Optional tours and gratuities.

Additional Information:
Land only price does not include departure transfer.

Accommodation Details:
Triple rooms consist of two double/queen beds for three persons; where available, a fee may be charged by the hotel for the addition of a cot/rollaway.
Health and Safety Protocols for Gate1 Tours
At Gate 1 we take your safety and security very seriously. We have a strong network of tour managers, local offices, ground operators and colleagues which help us stay informed in all the destinations that we operate. We closely monitor local situations which enable us to make the operational decisions necessary to keep our tours running safely. Millions of people travel the world each year and experience enjoyable and safe trips but crimes against people and property are sadly a fact of life. It is very important to be aware of your surroundings and avoid drawing attention to yourself. Please remember that you have the same responsibility for your personal safety and possessions as you do at home. It is essential to prepare for a safe and healthy travel abroad. Therefore before you travel, we strongly recommend that you visit the website of the US Department of State at https://travel.state.gov/content/travel.html for up-to-date travel advice on the countries that you are visiting. The website provides useful information on subjects such as safety and security information, health precautions and medications, health insurance and additional tips for traveling abroad. If you do not reside in the United States, we recommend you check your government's travel advisory website for any country you will be visiting. We recommend that you review the safety guidance that may be provided by us, our agents or suppliers, either before you go or when you arrive in your destination. You can also find helpful tips on our website in the "Trip Preparation" tab of each of our tour packages. We do know that in-spite of careful planning, things can sometimes still go wrong, so rest assured, we will be there to help and support you.
Delta Saint John
This first class hotel is located in uptown Saint John.
Rodd Charlottetown
This tourist class hotel is situated in downtown Charlottetown.
Auberge Gisele's Inn
This superior tourist class hotel is situated in the village of Baddeck.
The Hollis Halifax - a DoubleTree Suites by Hilton
This superior tourist class hotel is centrally located in Halifax.
Question: How many suitcases can I take with me on my trip?
Each person is allowed one "check-in," and one "carry-on." Remember to take all valuables with you as "carry-on", because electronic equipment, cameras, laptops, jewelry, business documents and money are not covered by the airlines' liability, so always carry them aboard with you.
Question: Is Airfare Included in the Price?
Airfare from your point of origin to and from the trip is not included in the land price.
Overall, the trip was exceptional. The tour guide Riccardo was outstanding...very friendly, caring and knowledgeable about the areas visiting. The accommodations in Bari and Napoli were disappointing. In Bari, the room at Grande Albergo delle Nazario was extremely small which made it difficult to manage suitcases for 2 people. In Napoli, the room at Hotel Royal Continental certainly needed updating. The overall appearance of the room looked worn and a little shabby. However, the condition of these 2 rooms did not affect the great time we had. Will definitely travel with Gate 1 again.
Awesome experience... knowledgeable and helpful tour guide (Hend), as well as all other employees.
As always, everything went very smoothly.
This trip was fantastic. It was packed with lots of activities and places to see. Unfortunately, weather plays a big role in what you see and don't see. We weren't able to visit Robben Island due to choppy water and couldn't see much of Victoria Falls due to rain/fog. But I'm not complaining, that's just how things go. Other than that, the itinerary was very fast paced and we got to see a lot, which was desired. The tour was very organized and our group leader, Ahmet, was very knowledgable of the places we visited. I would recommend the game drive in Botswana over the game drive in South Africa. The food and drink was quite good from the included meals. Ahmet did his best to accomodate everyone. I'd recommend this tour to anyone wanting to see as much as possible in such a short time frame. The schedule is strict but well worth the sights.
Very interesting itinerary
Wonderful experience, with well informed tour managers. Everything went according to plan, no big surprises or changes on this trip. Good job.
My group and I had a wonderful time visiting Iceland, none of us wanted to leave. The hotel, although basic, was clean and very comfortable. The sights and excursions were breathtaking. Tour guides were pleasant and knowledgeable.
Great trip, loved the hotels and the service provided..
Fabulous trip. Great value
Prompt, courteous, and professional service at a fair cost.
We had a wonderful trip and we especially appreciated our tour guide in Vietnam, Tom. We're now looking into booking another trip with Gate1
Gate 1 is really good at what it does.. Highly recommend.
The trip and the experience exceeded our expectations. Both Affordable Tours and Gate 1 were outstanding.
Gate 1 did a wonderful job of planning all the details so we could enjoy our experience. Well worth the money.
AffordableTours.com® does not itself offer, service or administer the Travel Packages, and the ultimate terms and conditions of any Travel Package made available via the Site Offerings (including the prices quoted in connection with same) will be determined by the applicable Third-Party Travel Service Provider. AffordableTours.com® does not represent or warrant that the Price Quotes are accurate, up-to-date or free of error, or that same will be honored by the applicable Third-Party Travel Service Providers. All Price Quotes, Travel Package availability, Travel Package details/itinerary and other Content are subject to change without notice. All travel details published by and through the Site Offerings should be confirmed directly with the applicable Third-Party Travel Service Provider prior to making any travel plans. Reliance on any information made available to you by and through the Site Offerings is solely at your own risk.
How It Works
Vacationing has never been easier or cheaper with the help of a dedicated travel consultant from AffordableTours.com
1. Free Quote
Find your perfect trip on our website and simply request a free quote. Need to speak to a live person? Call us 7 days a week at 1-800-935-2620. No robots here!
2. Dedicated Travel Consultant
Your personal travel consultant will reach out and be your point of contact for your entire travel experience from start to finish. Did we mention you'll be working with an award winning team? Sweet!
3. Lowest Price Guaranteed
Because we're one of the largest sellers of travel, we're able to give you a discount on your vacation package. No one beats our prices!
4. Stress Free Travel
Knowing you got the best deal, all that's left is for you to pack your bags and enjoy your vacation!