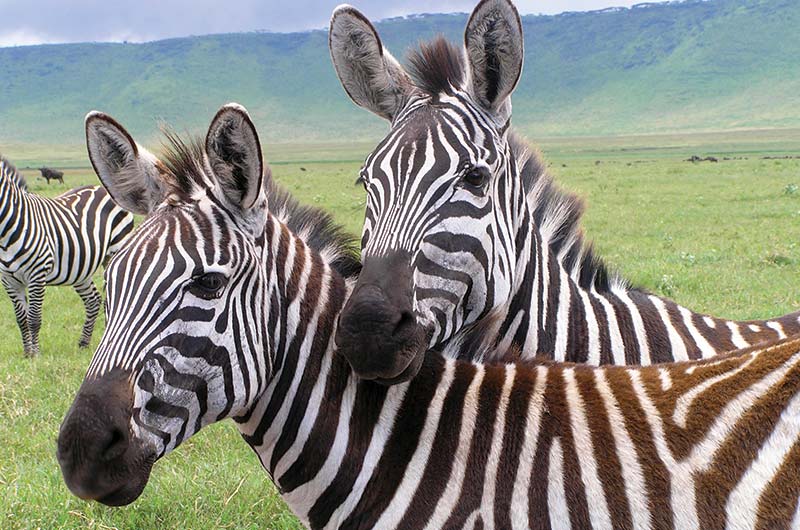 18 Day Kaleidoscope of South Africa
Why Pay Retail?
Call us for a quick quote!
Dates & Prices
Please Note: Land Price does not include airfare, departure or arrival transfers, airline taxes and fuel surcharges.
Start Date
End Date
Offers
Brochure
Land Price
Brochure
Land & Air Price
Quote
Friday,
Apr 15, 2022
Monday,
May 02, 2022
Deals
$2,999
$4,159
Get Quote
Friday,
May 20, 2022
Monday,
Jun 06, 2022
Deals
$3,299
$4,709
Get Quote
Friday,
Jul 15, 2022
Monday,
Aug 01, 2022
Deals
$2,999
$5,509
Get Quote
Friday,
Sep 02, 2022
Monday,
Sep 19, 2022
Deals
$3,299
$4,539
Get Quote
Friday,
Sep 09, 2022
Monday,
Sep 26, 2022
Deals
$3,299
$4,459
Get Quote
Friday,
Sep 16, 2022
Monday,
Oct 03, 2022
Deals
$3,299
$4,449
Get Quote
Friday,
Sep 30, 2022
Monday,
Oct 17, 2022
Deals
$2,999
$4,149
Get Quote
Friday,
Oct 07, 2022
Monday,
Oct 24, 2022
Deals
$3,249
$4,299
Get Quote
Friday,
Oct 21, 2022
Monday,
Nov 07, 2022
Deals
$2,999
$4,049
Get Quote
Friday,
Nov 18, 2022
Monday,
Dec 05, 2022
Deals
$2,999
$4,049
Get Quote
Friday,
Dec 09, 2022
Monday,
Dec 26, 2022
Deals
$2,999
$5,099
Get Quote
Call or submit a quote to get our Low Prices!
$800 Off per couple on South Africa Vacations
$800 Off per couple on South Africa Vacations
Promotion Details
Dreaming of South Africa? Well dream no more, book your South Africa vacation and save $800 per couple ($400 per person).
Must Book By Thu, Oct 21, 2021
View Promotion Terms & Conditions ›
Book by October 21, 2021 and save $400 per person. Promotion is not valid on existing reservations or combinable with any other offer. Subject to availability. Additional restrictions may apply.
Save 5% - Cash Payment Discount
Save 5% - Cash Payment Discount
Promotion Details
Gate 1 offers the flexibility of paying for your vacation by check. Save 5% off of your remaining balance when the final payment is made by check.
Must Book By Fri, Dec 31, 2021
View Promotion Terms & Conditions ›
Gate 1 offers the flexibility of paying for your vacation by credit card or check. Choose check for your final payment to save 5% off of your remaining balance. Full details will be sent with your invoice.

Travel Free with Friends & Family
Travel Free with Friends & Family
Promotion Details
Traveling with friends and family is rewarding - and Gate1 is making it even more rewarding with their Friends & Family program. Start earning cash rewards when 7 friends or family join your escorted tour or river cruise and with only 10 companions, earn yourself a free land tour!

7 traveling / paying passengers: $100 discount to the group leader
8 traveling / paying passengers: $200 discount to the group leader
9 traveling / paying passengers: $300 discount to the group leader
10 traveling / paying passengers: $400 discount to the group leader
11 or more traveling / 10 paying passengers: Earn 1 free place twin/double occupancy
Must Book By Fri, Dec 31, 2021
View Promotion Terms & Conditions ›
FFP reservations apply to select Escorted Tours, European River Cruises and Escorted Tour & Sea Cruises. Eligible products will display the Friends and Family icon. Applies to new bookings only. Additional restrictions may apply.

Refer A Friend & Earn Travel Credits
Refer A Friend & Earn Travel Credits
Promotion Details
As a past customer, when you refer a friend you both benefit. Not only will your friend receive $50 off their first escorted tour or river cruise booking, but when you book your next new tour or cruise you will also receive $50 off.
Must Book By Fri, Dec 31, 2021
View Promotion Terms & Conditions ›
To be eligible for this incentive, the referring customer must have previously traveled with Gate1, and the passenger receiving the referral must be a new client. Only valid on escorted tours and river cruises. Only one person per room may earn a credit. The new traveling passenger must be booking their first reservation with Gate 1 Travel or Discovery Tours. The referrer's next trip must be booked within 24 months of earning the credit. Not valid on independent vacations, voucher bookings or Group reservations. Additional restrictions may apply.
Book With Flexibility
Peace of Mind
Complimentary "Peace of Mind" Travel Plan. Change your travel plans before final payment.
Change Destination / Vacation
Change to a different destination or vacation.
Change Dates
Choose new departure dates if your plans change.
Great Service
Award-winning service, low prices, client satisfaction
Tour Itinerary
DAY 1, Friday - Depart for South Africa
Depart for South Africa
DAY 2, Saturday - Arrive in Johannesburg
Arrive in Johannesburg, South Africa. Born a gold mining town, it's often called "Gauteng - the City of Gold." Transfer to your hotel; time to rest, relax and acclimate to your new time zone
Overnight: Johannesburg
DAY 3, Sunday - Soweto Tour
After an orientation meeting with your Tour Manager, an exploration of Soweto reveals the township's bustling neighborhood life, setting trends in politics, fashion, music, and dance. Visit Nelson Mandela's former home, now a museum, with its expansive multimedia exhibits outlining the life of this storied South African hero. Then, to the Hector Pieterson Memorial, dedicated to casualties of the Soweto uprising of 1976. Lunch in Soweto at a popular restaurant before a visit to the stirring Apartheid Museum. Here, journey through the beginning of segregation in the country implementation of the system and factors that shaped its 20th-century history. This evening, a Welcome Dinner together celebrates your arrival
Overnight: Johannesburg
Meals: Breakfast, Lunch, Dinner
DAY 4, Monday - Panorama Route to Kruger National Park Area
Depart after breakfast and travel to Mpumalanga Province, known as "Paradise Country," driving the spectacular "Panorama Route." Visit Bourke's Luck Potholes, a series of waterfalls and distinctive rock formations created by countless millennia. From afar spot the famous "Three Sisters," huge spiraling mountaintop sculptures that resemble pointed roofs of traditional African homesteads, considered a geological wonder. This evening join your traveling companions for dinner at your hotel
Overnight: Hazyview
Meals: Breakfast, Dinner
DAY 5, Tuesday - Full Day Game Drive in Kruger National Park
Rise early to get ready for a thrilling open vehicle game drive with an experienced ranger in Kruger National Park. Larger than the state of Connecticut, the park offers some of the best game and wildlife viewing opportunities in the entire world, and early morning is an optimal time of day. Perhaps you'll have a chance to see lion, elephant, giraffe, or zebra in their natural habitat. Search for the "Big Five" and keep an eye out for the many other smaller creatures that also live in this reserve including over 500 species of birds and over 100 different reptiles. Lunch inside the park before another game drive in the afternoon. Later, after the day's excitement, return to the hotel for dinner
Overnight: Hazyview
Meals: Breakfast, Lunch, Dinner
DAY 6, Wednesday - Morning at Leisure, Sunset Safari & Boma Dinner in Kruger National Park
Spend your morning at leisure. Later in the afternoon, head to Kruger Park National Park for a sunset safari and Boma dinner. Embark on a game drive in the world-famous Kruger National Park, a place of unspoiled beauty which is home to the "Big Five", a multitude of animals and an array of bird life. Experience a magnificent African sunset before your Boma dinner in the bush. Dine under the glittering African sky and savor a sumptuous meal. Return to the hotel later this evening with memories of a lifetime!
Overnight: Hazyview
Meals: Breakfast, Dinner
DAY 7, Thursday - eSwatini*
The drive today takes you to eSwatini, an independent Kingdom within the borders of South Africa, known for its lovely scenery, fine handicrafts and vibrant indigenous culture. Visit the Ngwenya glass factory where talented glass blowers form enchanting African animals, birds and fish from 100% recycled glass, collected by the children of eSwatini. Later, perhaps join the excursion to a Swati candle factory to see wax artists creating beautiful candles in different shapes and sizes. Dinner together is at the hotel*Please note: eSwatini is an independent country from South Africa and therefore has different entry requirements. Non-US passport holders are responsible to check if a visa is required for eSwatini in addition to all other countries on their itinerary.
Overnight: eSwatini
Meals: Breakfast, Dinner
DAY 8, Friday - St. Lucia Estuary Cruise
Travel to Hluhluwe, a small town in northern KwaZulu-Natal on the banks of the Hluhluwe River. Continue to the southernmost point of Lake St. Lucia to embark on a cruise to the tidal St. Lucia Estuary, home to Nile crocodiles, hippopotami, sea turtles, and even sharks -- a fascinating and uniquely diverse ecosystem
Overnight: Hluhluwe
Meals: Breakfast, Dinner
DAY 9, Saturday - Game Drive in Hluhluwe-Imfolozi & Zulu Village
This morning travel to Hluhluwe-Imfolozi Game Reserve, the oldest game park in South Africa, established in 1895. As the home of Operation Rhino in the 1950s, the park became world renowned for its white rhino conservation. On this morning's game drive, you may have a chance to see Africa's 'Big Five' (lion, elephant, leopard, buffalo and rhinoceros). Afterwards, visit a Zulu village where you will have an opportunity to observe their dancing, local culture and experience a traditional lunch
Overnight: Hluhluwe
Meals: Breakfast, Lunch, Dinner
DAY 10, Sunday - Fly to Port Elizabeth
In Durban board a flight to Port Elizabeth, known as the "Friendly City." A scenic orientation tour introduces you to this lovely city with its balmy climate and sandy white beaches. In the evening, perhaps a trip to the Boardwalk Entertainment Complex known for its eateries and action filled casino
Overnight: Port Elizabeth
Meals: Breakfast
DAY 11, Monday - Garden Route to Knysna
Today, journey along South Africa's picturesque Garden Route via Tsitsikamma National Park in the Western Cape Province to Knysna. The park is one of South Africa's most diverse protected natural areas. One of the many highlights in this area is the long suspension bridge offering striking gorge views. Then, take a guided tour of Birds of Eden, an award winning bird sanctuary. Explore the enormous single-dome flight aviary, home to 3500 birds from 200 species. Proceed to Knysna, a protected marine reserve, nestled on the banks of a breathtakingly pretty lagoon
Overnight: Knysna
Meals: Breakfast, Dinner
DAY 12, Tuesday - Featherbed Nature Reserve
Today, take the ferry to Knysna's famous Featherbed Nature Reserve with its abundance of plant, bird and small wildlife, including the rare Blue duiker, and a variety of marine life. Upon arrival, embark on a hike along a trail that winds its way through Milkwood Forests up to steep sandstone cliffs overlooking the wild Atlantic Ocean. The trail also meanders past ancient Khoi sea caves and through indigenous wilderness. After your walk, return to Knysna for leisure time
Overnight: Knysna
Meals: Breakfast
DAY 13, Wednesday - Cango Caves & Oudtshoorn's Ostrich Farms
This morning, a scenic drive takes you along the Outeniqua Pass to Oudtshoorn in the Klein Karoo (Little Karoo). Take in the beauty of the deep gorges and ravines, the high cliffs and the majestic mountains to the south and north and the ever-present colorful Fynbos vegetation of the region. Tour the Cango Caves, one of South Africa's great natural wonders. Be amazed by the range of dripstone caverns that open into large areas of towering stalagmite formations, some resembling real-life objects, and even historical figures. One of the main attractions and the most famous is Cleopatra's Needle, which stands at 30 feet high and is at least 150,000 years old. Continue to Oudtshoorn, the "Ostrich Capital of the World," and learn more about the world's biggest bird. Oudtshoorn's ostrich industry dates back to 1864 when ostrich feathers were fashionable accessories among European nobility, launching the feather industry in South Africa. On to a working ostrich farm for an interesting guided tour that explains every aspect of ostrich farming, breeding, and rearing. View the eggs, incubators, and chicks (in season) and perhaps even feed one of the ostriches by hand
Overnight: Oudtshoorn
Meals: Breakfast, Dinner
DAY 14, Thursday - Scenic Drive to Cape Town, Wine Tasting
Today, travel from the Garden Route to Cape Town via Route 62, considered the longest wine route in the world. Visit a vineyard, where you will have the opportunity to taste famous South African wines. In the late afternoon, arrive to Cape Town where you will be welcomed by the towering symbol of the city - Table Mountain
Overnight: Cape Town
Meals: Breakfast
DAY 15, Friday - Cape Town City Tour
The discovery of Cape Town begins with a drive past the Castle of Good Hope built by the Dutch East India Company, the splendid baroque City Hall, and the Grand Parade. View St. George's Cathedral, the Anglican Diocese of Nobel Peace Laureate Archbishop Desmond Tutu. Pass the Company Gardens and the Malay Quarter where thousands of slaves were brought in the early 18th century from Java, Ceylon and other Far Eastern regions. The route then leads to Kloof Nek and the magnificent Table Mountain. Ascend to the top (weather permitting) by means of a cable car*. At the summit, see wildflowers and the famous silver tree, and marvel at a birds-eye view of the city and its beaches. Explore Cape Town this afternoon on your own, or learn about the distinctive Cape Malay cuisine on the optional cooking experience. Later, you're invited to a home hosted dinner. You'll be welcomed by a local family in their home to share a delicious dinner coupled with world-famous South African wines and delightful conversation *Table Mountain Aerial Cableway closes for annual maintenance in July & August. Exact dates will be advised in early 2022.
Optional: Cape Malay Cooking Experience
Overnight: Cape Town
Meals: Breakfast, Dinner
DAY 16, Saturday - Full Day Cape Peninsula Tour
Depart on a full day tour of the striking Cape Peninsula. Drive to Cape Point passing steep mountains, secluded coves, and sweeping beaches. Stop at Hout Bay; see colorful boats moored on the docks and fresh fish markets overlooking the bay. The scenic drive then meanders along the coast to the Cape of Good Hope Nature Reserve, a World Heritage site comprising over 17,000 acres of indigenous flora and fauna. Ascend by funicular to the old lighthouse built to warn ships sailing near the "Cape of Storms." The views are spectacular! After, continue on to Boulders Beach, home of an endangered land-based colony of African penguins, viewing these unique and endearing animals in their natural habitat is a unique experience!. End the day with a visit to Kirstenbosch Botanical Gardens with a rich display of more than 7,000 species and the first garden to be included within a natural World Heritage Site
Overnight: Cape Town
Meals: Breakfast
DAY 17, Sunday - Full Day in Cape Town
Spend the day at leisure in Cape Town. Perhaps join the optional tour of historic Robben Island* to learn about the poignant struggles, hopes, and dreams of freedom made famous by Nelson Mandela's imprisonment here. This notorious prison, located on an island off the coast of Cape Town in Table Bay is where South Africa's political prisoners were kept during the colonial and apartheid years of the country. Tour the island and the infamous prison before returning to Cape Town. This afternoon's optional tour takes you to Stellenbosch, South Africa's second oldest town and the historic heart of the country's wine region. Tonight, say goodbye to your newfound friends and Tour Manager at a Farewell Dinner *The operation of the Robben Island ferry is dependent on weather and sea conditions.
Optional: Robben Island Tour
Optional: Half Day South African Wine Tour
Overnight: Cape Town
Meals: Breakfast, Dinner
DAY 18, Monday - Depart South Africa
Transfer to the airport in Cape Town for your departure flight
Meals: Breakfast
Please Note: Land Price does not include airfare, departure or arrival transfers, airline taxes and fuel surcharges.
Please Note: Land Price does not include airfare, departure or arrival transfers, airline taxes and fuel surcharges.
Escorted Package Includes

Flights New York-Johannesburg, Cape Town-New York
Other departure cities available.
Airline taxes & fuel surcharges
Intra-flight Durban-Port Elizabeth
16 nights accommodations
2 nights Johannesburg
3 nights Hazyview
1 night eSwatini
2 nights Hluhluwe
1 night Port Elizabeth
2 nights Knysna
1 night Oudtshoorn
4 nights Cape Town
Hotel taxes, fees & service charges
Hotel porterage
All transfers included only with airfare purchase on package arrival & departure dates†
30 meals: 16 breakfasts, 3 lunches, 11 dinners
Sightseeing per itinerary in modern air-conditioned motor coach
Game drives in modern 10-seater safari vehicles
Services of English-speaking tour manager throughout
Entrance fees per itinerary
Special Features
Visit Nelson Mandela's former home and the stirring Apartheid Museum
Thrilling game drives with experienced rangers in Kruger National Park, home of the "Big Five"
Game drive in Hluhluwe-Imfolozi Game Reserve, renowned for its conservation efforts
Visit a Zulu village to observe the local culture and traditional dancing
Cruise to the tidal St. Lucia Estuary, home to Nile crocodiles, hippopotami, and sharks
Journey along the picturesque Garden Route to Knysna, a paradise for nature lovers
Visit Featherbed Nature Reserve, a Natural Heritage Site, home of the endangered Blue Duiker
In Oudtshoorn, visit a working Ostrich Farm to learn more about the world's biggest bird
Home hosted dinner in Cape Town with South African wine and delightful conversation
†Transfers are available for purchase for land only or on alternative flight dates
Not Included:
Optional tours and gratuities.

Additional Information:
Land only price does not include arrival/departure transfers, but does include flight Durban – Port Elizabeth.
Children under 12 years of age are not permitted on open vehicle game drives in Kruger National Park.
Please note, all passport holders should have four or more entirely blank (unstamped) visa pages in their passport when traveling to South Africa and eSwatini. for more information.

Accommodation Details:
Triple rooms are not available for this package.
Health and Safety Protocols for Gate1 Tours
At Gate 1 we take your safety and security very seriously. We have a strong network of tour managers, local offices, ground operators and colleagues which help us stay informed in all the destinations that we operate. We closely monitor local situations which enable us to make the operational decisions necessary to keep our tours running safely. Millions of people travel the world each year and experience enjoyable and safe trips but crimes against people and property are sadly a fact of life. It is very important to be aware of your surroundings and avoid drawing attention to yourself. Please remember that you have the same responsibility for your personal safety and possessions as you do at home. It is essential to prepare for a safe and healthy travel abroad. Therefore before you travel, we strongly recommend that you visit the website of the US Department of State at https://travel.state.gov/content/travel.html for up-to-date travel advice on the countries that you are visiting. The website provides useful information on subjects such as safety and security information, health precautions and medications, health insurance and additional tips for traveling abroad. If you do not reside in the United States, we recommend you check your government's travel advisory website for any country you will be visiting. We recommend that you review the safety guidance that may be provided by us, our agents or suppliers, either before you go or when you arrive in your destination. You can also find helpful tips on our website in the "Trip Preparation" tab of each of our tour packages. We do know that in-spite of careful planning, things can sometimes still go wrong, so rest assured, we will be there to help and support you.
Southern Sun Rosebank
This first class hotel is located in Rosebank, Johannesburg's vibrant and multicultural district.
Hazyview Sun
This tourist class hotel is situated in the lush Mpumalanga Lowveld, and is twenty-five minutes from the famous Kruger National Park.
Hilton Garden Inn Mbabane
This superior tourist class hotel is situated in the Mbabane Central Business District.
Emdoneni Lodge
This first class lodge is about a twenty minute drive away from the town of Hluhluwe.
Garden Court Kings Beach
This tourist class hotel overlooks Algoa Bay.
Premier Hotel Knysna - The Moorings
This first class hotel overlooks the Knysna Lagoon.
Protea Hotel Riempie Estate
This tourist class hotel is located just outside Oudtshoorn on a beautiful farm-like setting.
Protea Hotel Victoria Junction
This first class hotel borders the Victoria and Alfred Waterfront in the Green Point district of Cape Town.
Question: Are there single supplement charges? What is the average age of travelers in the group? How long is the flight from Toronto to destination?
Yes, there will be a single supplement charge. Average age is 50+. It's about a 19hour flight time.
Question: How many suitcases can I take with me on my trip?
Each person is allowed one "check-in," and one "carry-on." Remember to take all valuables with you as "carry-on", because electronic equipment, cameras, laptops, jewelry, business documents and money are not covered by the airlines' liability, so always carry them aboard with you.
Question: Is Airfare Included in the Price?
Airfare from your point of origin to and from the trip is not included in the land price.
Overall, the trip was exceptional. The tour guide Riccardo was outstanding...very friendly, caring and knowledgeable about the areas visiting. The accommodations in Bari and Napoli were disappointing. In Bari, the room at Grande Albergo delle Nazario was extremely small which made it difficult to manage suitcases for 2 people. In Napoli, the room at Hotel Royal Continental certainly needed updating. The overall appearance of the room looked worn and a little shabby. However, the condition of these 2 rooms did not affect the great time we had. Will definitely travel with Gate 1 again.
Awesome experience... knowledgeable and helpful tour guide (Hend), as well as all other employees.
As always, everything went very smoothly.
This trip was fantastic. It was packed with lots of activities and places to see. Unfortunately, weather plays a big role in what you see and don't see. We weren't able to visit Robben Island due to choppy water and couldn't see much of Victoria Falls due to rain/fog. But I'm not complaining, that's just how things go. Other than that, the itinerary was very fast paced and we got to see a lot, which was desired. The tour was very organized and our group leader, Ahmet, was very knowledgable of the places we visited. I would recommend the game drive in Botswana over the game drive in South Africa. The food and drink was quite good from the included meals. Ahmet did his best to accomodate everyone. I'd recommend this tour to anyone wanting to see as much as possible in such a short time frame. The schedule is strict but well worth the sights.
Very interesting itinerary
Wonderful experience, with well informed tour managers. Everything went according to plan, no big surprises or changes on this trip. Good job.
My group and I had a wonderful time visiting Iceland, none of us wanted to leave. The hotel, although basic, was clean and very comfortable. The sights and excursions were breathtaking. Tour guides were pleasant and knowledgeable.
Great trip, loved the hotels and the service provided..
Fabulous trip. Great value
Prompt, courteous, and professional service at a fair cost.
We had a wonderful trip and we especially appreciated our tour guide in Vietnam, Tom. We're now looking into booking another trip with Gate1
Gate 1 is really good at what it does.. Highly recommend.
The trip and the experience exceeded our expectations. Both Affordable Tours and Gate 1 were outstanding.
Gate 1 did a wonderful job of planning all the details so we could enjoy our experience. Well worth the money.
AffordableTours.com® does not itself offer, service or administer the Travel Packages, and the ultimate terms and conditions of any Travel Package made available via the Site Offerings (including the prices quoted in connection with same) will be determined by the applicable Third-Party Travel Service Provider. AffordableTours.com® does not represent or warrant that the Price Quotes are accurate, up-to-date or free of error, or that same will be honored by the applicable Third-Party Travel Service Providers. All Price Quotes, Travel Package availability, Travel Package details/itinerary and other Content are subject to change without notice. All travel details published by and through the Site Offerings should be confirmed directly with the applicable Third-Party Travel Service Provider prior to making any travel plans. Reliance on any information made available to you by and through the Site Offerings is solely at your own risk.
How It Works
Vacationing has never been easier or cheaper with the help of a dedicated travel consultant from AffordableTours.com
1. Free Quote
Find your perfect trip on our website and simply request a free quote. Need to speak to a live person? Call us 7 days a week at 1-800-935-2620. No robots here!
2. Dedicated Travel Consultant
Your personal travel consultant will reach out and be your point of contact for your entire travel experience from start to finish. Did we mention you'll be working with an award winning team? Sweet!
3. Lowest Price Guaranteed
Because we're one of the largest sellers of travel, we're able to give you a discount on your vacation package. No one beats our prices!
4. Stress Free Travel
Knowing you got the best deal, all that's left is for you to pack your bags and enjoy your vacation!