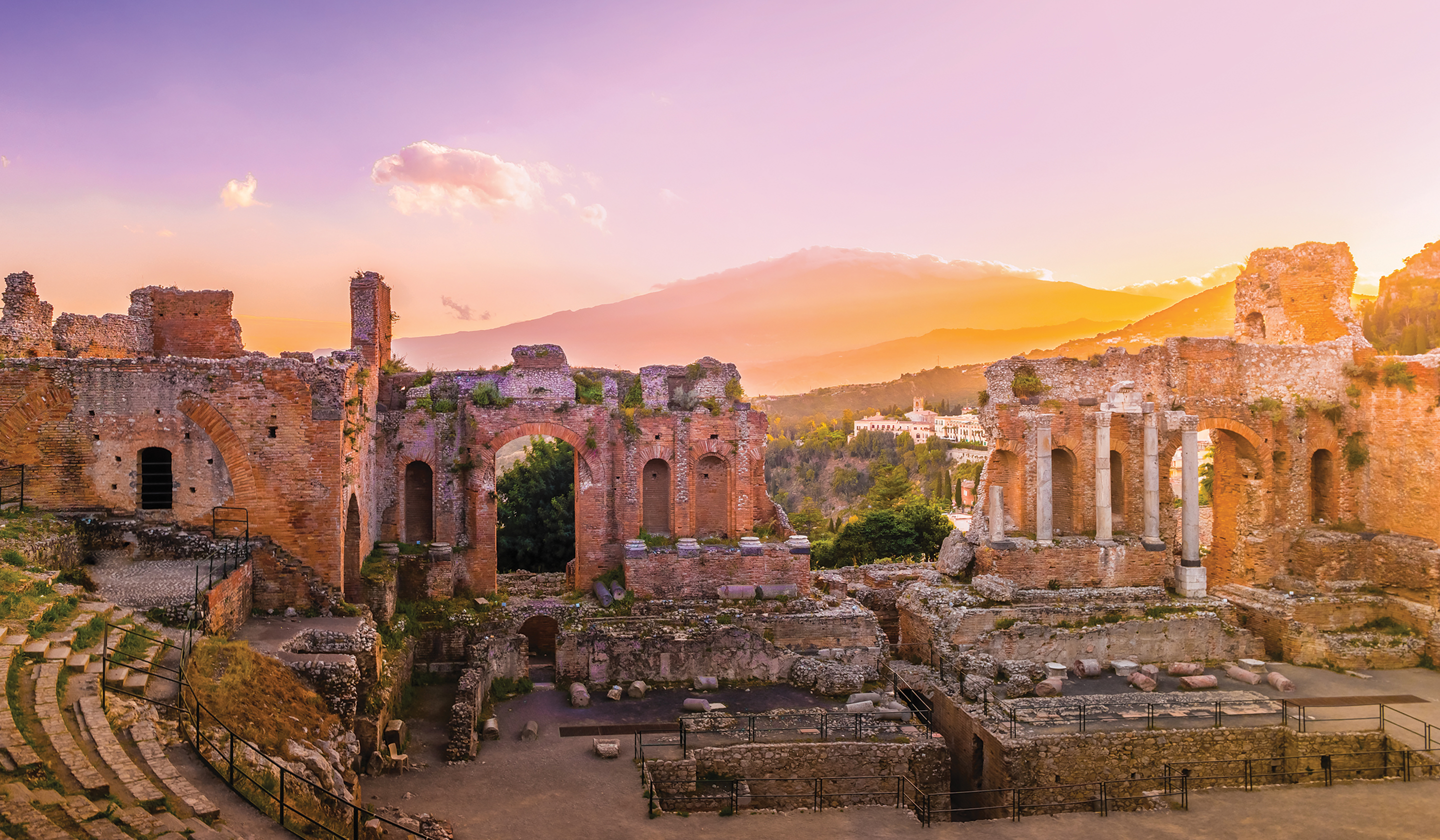 Dates & Prices
Start Date
End Date
Offers
Brochure
Land Price
Our Price
Quote
Apr 16, 2021
Apr 25, 2021
Call Us

$6,990

Get Our Price
Get Quote
Apr 26, 2021
May 05, 2021
Call Us

$6,990

Get Our Price
Get Quote
May 07, 2021
May 16, 2021
Call Us

$7,490

Get Our Price
Get Quote
May 17, 2021
May 26, 2021
Call Us

$7,490

Get Our Price
Get Quote
May 28, 2021
Jun 06, 2021
Call Us

$7,490

Get Our Price
Get Quote
Jun 07, 2021
Jun 16, 2021
Call Us

$7,490

Get Our Price
Get Quote
Sep 03, 2021
Sep 12, 2021
Call Us

$7,490

Get Our Price
Get Quote
Sep 10, 2021
Sep 19, 2021
Call Us

$7,490

Get Our Price
Get Quote
Sep 13, 2021
Sep 22, 2021
Call Us

$7,490

Get Our Price
Get Quote
Sep 20, 2021
Sep 29, 2021
Call Us

$7,490

Get Our Price
Get Quote
Oct 01, 2021
Oct 10, 2021
Call Us

$7,490

Get Our Price
Get Quote
Oct 11, 2021
Oct 20, 2021
Call Us

$7,490

Get Our Price
Get Quote
Oct 15, 2021
Oct 24, 2021
Call Us

$7,490

Get Our Price
Get Quote
Oct 22, 2021
Oct 31, 2021
Call Us

$7,290

Get Our Price
Get Quote
Call or submit a quote for award-winning value and service!
Book With Flexibility
Peace of Mind
Complimentary "Peace of Mind" Travel Plan. Change your travel plans until 45 days before your trip
Change Destination / Vacation
Change to a different destination or vacation.
Change Dates
Choose new departure dates if your plans change.
Great Service
Award-winning service, low prices, client satisfaction
Tour Itinerary
Discover cultural footprints forever present... O ver the centuries, the island of Sicily was colonized by the Greeks, Romans, Byzantines, Muslims, Normans and assorted others before becoming part of Spain, then the Bourbon Kingdom, and finally part of Italy. And today...Vestiges of the ancient Greeks and Romans entice in Agrigento and Taormina... the presence of the Normans lingers in Palermo... a distinctive style of Sicilian architecture began in the Baroque Valley centuries ago and flourishes today... Byzantine and Arab art mingle with Italian influences... taste impressive wines from grapes grown in volcanic soil... all for a taste of the authentic Sicily. Join us for an odyssey through time as you discover a history book of experiences, authentically engaging and always enlightening, as you become a part of Sicily's extended family.
Day 1

Arrive Catania / Siracusa

Tour begins: 6:00 PM. A transfer is included from Catania – Fontanarossa Airport to the Grand Hotel Ortigia, a century-old landmark hotel ideally located in the historic heart of Siracusa on the island of Ortigia. Join us for a welcome reception and dinner at the hotel tonight.

Meals:

Dinner

Day 2

Mythical Siracusa

Walk in the footsteps of ancient Greek explorers who settled on this historic island in 734 BC, building a city of archaeological splendors, economic prosperity and political power that rivaled Athens as the most important city in the world until it fell to the Romans in 212 BC. Your locally guided walking tour today reveals some of its treasured Greek and Roman sites as you explore Neapolis Archaeological Park, including the 16,000-seat Greek Theatre (Teatro Greco), the Ear of Dionysius (Orecchio de Dioniso), and the 3rd-century Roman amphitheatre. Back in Ortigia, visit the Theatre of Apollo, the Baroque Duomo and, schedule permitting, view the Caravaggio painting, The Burial of Saint Lucia, in the Basilica Santa Lucia al Sepolcro. Lunch today is a noble affair when you dine at the family palazzo of the Barone Pietro di Beneventano, and taste wines from the family vineyard. Free time this afternoon offers you an opportunity to see more of the city or walk back to the hotel with your Tauck Director, where the remainder of the day is at leisure.

Meals:

Breakfast Lunch

Day 3

Gems of Noto & Lunch at an Herb Farm

Drive to the UNESCO World Heritage Site of Noto this morning where a walking tour along the elegant Corso Vittorio Emmanuele promenade showcases the city's Baroque buildings, golden-hued palazzi and churches among them, rebuilt after a devastating 17th-century earthquake. View from the outside the Basilica di San Salvatore and the Duomo di Noto as well as the ornate Palazzo Nicolaci di Villadorata, before exploring on your own. A tour of a local herb farm later this afternoon introduces you to the freshly picked aromatic spices that add true regional flavor to today's family-style tasting lunch. Dinner this evening is at the hotel.

Meals:

Breakfast Lunch Dinner

Day 4

Daily Life, Past & Present, in Ragusa Ibla

This morning, drive to Ragusa Ibla for a guided walking tour of its ancient labyrinthine lanes and a behind-the-scenes look at the private garden in an inside courtyard, century-old Circolo del Conversazione (Gentlemen's Club) and intimate Il Piccolo theatre of the Arezzo family, who have lived in their 19th-century palazzo here for more than 200 years. Join us for a special dinner this evening in the hotel's wine cellars.

Meals:

Breakfast Dinner

Day 5

Mosaic Magic at a Roman Villa

The nearby town of Piazza Armerina, a UNESCO World Heritage Site, has been called an "art city" woven into the fabric of Sicily for good reason. The mosaics you will see here are considered among the most beautiful and best preserved of their kind anywhere in the world. Your artful discoveries begin when you step inside the Roman Villa del Casale, dating back to 320 to 350 BC when it was built for a Roman official back in the day. Look down at the floors as you tour the villa; the mosaics, both figurative and geometric, cover the surfaces measuring some 37,674 square feet, telling eloquent tales of Homeric poems and myths, nature and scenes from aristocratic life. You will also discover mosaic murals on the walls and columns, and statues and coins that pay further homage to the glory days of the Roman Empire. Drive back to your resort after lunch for an afternoon at leisure and join us for a private pizza party tonight!

Meals:

Breakfast Lunch Dinner

Day 6

Temples of Agrigento and on to Palermo

Drive to Agrigento today for a guided visit of its archaeological treasures at the Valley of the Temples, a UNESCO World Heritage Site built on a hillside facing the sea with a history that dates back to 581 BC. Your exploration starts at the top of the Valley with a visit up a steep hill to see the Temple of Juno up close. From there it is a downhill walk along cobblestone roads to see columned temples and tombs impressively built and remarkably awe-inspiring today. After lunch, drive to your Palermo hotel for a two-night stay and enjoy dinner at leisure.

Meals:

Breakfast Lunch Dinner

Day 7

Life in Palermo, Past and Present

Start your day with a guided visit to the Palazzo dei Normanni, the seat of the kings of Sicily during the reign of the Normans and the main seat of power for Sicilian rulers for centuries. A UNESCO World Heritage Site together with the Palatine Chapel in the heart of the palace, the palazzo dates back to the 9th century and boasts multicultural touches that were added later. These include the spectacular mosaics of precious stones, many glittering in gold, you will see in the royal apartments and chapel, which also features inlaid carved marble floors and a painted wooden ceiling. A walking tour of historic Palermo is followed by lunch and a guided visit to Teatro Massimo, the largest opera house in Italy and the setting where the final scenes of the movie, Godfather Part III, were filmed. After free time this afternoon, join the son of a baroness for an exclusive private dinner and tour of his family's art collection in their historic city-center villa, designed by Ernesto Basile, the architect of Teatro Massimo.

Meals:

Breakfast Lunch Dinner

Day 8

A cathedral, mountain vistas and Taormina

Journey to Cefalù for a guided tour of its Norman cathedral, considered one of the jewels in Sicily's Norman-Arab crown that includes the magnificent cathedral of Monreale and Palermo's Palatine Chapel. View its soaring twin pyramid towers outside and elaborate Byzantine mosaics inside before driving into the Madonie Mountains. Then, it's on to Taormina this afternoon on a scenic drive that offers picturesque views of the Aeolian Islands dotting the seascapes. Arrive at your hotel late afternoon and enjoy an evening at leisure.

Meals:

Breakfast

Day 9

Taormina & an optional adventure to Mt. Etna

A guided walking tour of Taormina this morning takes you up hilly lanes to the Teatro Greco built in 3 BC by the Greeks and remodeled by the Romans. The views from here are worth the climb! Enjoy time to explore the sights on your own for the remainder of the day. If you wish to experience an active adventure today, join us for a 4x4 Range Rover adventure up Mount Etna for a hike on its moon-like lava surfaces, followed by lunch and a tasting at a family-owned winery. Join us for a farewell reception and dinner tonight at the hotel.

Meals:

Breakfast Dinner

Day 10

Journey home

Tour ends: Taormina. Fly home anytime. A transfer is included from the Belmond Grand Hotel Timeo to Catania – Fontanarossa Airport (a 45-60 minute drive). Allow a minimum of three hours for flight check-in at the airport.

Meals:

Breakfast
Discover cultural footprints forever present... Over the centuries, the island of Sicily was colonized by the Greeks, Romans, Byzantines, Muslims, Normans and assorted others before becoming part of Spain, then the Bourbon Kingdom, and finally part of Italy. And today...Vestiges of the ancient Greeks and Romans entice in Agrigento and Taormina... the presence of the Normans lingers in Palermo... a distinctive style of Sicilian architecture began in the Baroque Valley centuries ago and flourishes today... Byzantine and Arab art mingle with Italian influences... taste impressive wines from grapes grown in volcanic soil... all for a taste of the authentic Sicily. Join us for an odyssey through time as you discover a history book of experiences, authentically engaging and always enlightening, as you become a part of Sicily's extended family.
TAUCK EXCLUSIVES - Private lunch at a Baron's palazzo in Siracusa with a wine tasting from the family vineyard and dinner and an art tour with the son of a baroness at their private villa in Palermo
Visit to Palermo's grand Teatro Massimo Vittorio Emanuele, the largest opera house in Italy
Visits to the Sicilian Baroque UNESCO World Heritage Sites of Noto and Ragusa Ibla
A tour, lunch and tasting at a local winery
Health and Safety Protocols for Tauck Tours
Traveling with Peace of Mind
Our commitment never wavers – to earn your trust by always doing the right thing. As we explore the world together again, this will be more important than ever as we adapt to living and traveling in the presence of COVID-19.

Tauck is 95-years young this year, and our ability to weather many storms over the decades is a result of our values and beliefs – as a family and as a family-owned and led company. In addition to the guiding light of these values, our extensive experience, local knowledge and global support network help to ensure your safety on every Tauck journey. Building upon our bedrock of award-winning guest care, we have worked tirelessly to prepare for your return following the COVID-19 hiatus in travel. With guidance from leading experts, including the CDC and WHO, together with our internal Global Response Team and, most importantly, with feedback from thousands of our guests, we have redefined how we will conduct our experiences as we resume travel.
Tauck is Prepared for the Unexpected
For decades, Tauck has operated in over 70 countries in all 7 continents. Over this time, our staff and network of supplier partners have always been there to support our guests and team on the road. Our guests travel with a comprehensive, built-in support system that starts with the care and local knowledge of our Tauck Directors and extends to our network of partners around the world, including hoteliers and transportation companies.

At the core of our ability to quickly and effectively respond to the unexpected is our Global Response Team - a group of over 50 employees across all departments who stand ready to spring into action around the world. This team has plenty of experience, from weather events, high and low water on rivers, earthquakes, volcanic ash, civil unrest and work stoppages. They have also dealt with past virus outbreaks including the SARS and Zika viruses.
The Tauck Travel Well Pledge
Before we operate tours and cruises, all Tauck employees, our supplier partners and our guests will take Tauck's Travel Well Pledge.

As a company, we will follow our enhanced protocols with diligence and rigor; review them frequently as the landscape changes and always make common-sense decisions grounded in purpose and pride. We embrace these new and necessary measures to combat COVID-19 and will do our very best to provide the Tauck care we have been honored to deliver for 95 years.

OUR NEW HEALTH & SAFETY PROTOCOLS
Consistent with our commitment to the well-being of our guests, we are implementing enhanced health and safety protocols. These protocols may vary by geographic regions and will certainly evolve over time, as science and society respond to new realities:
Tauck Staff
Prior to interacting with guests, each member of Tauck's field staff is trained in enhanced protocols and participates in a personal health screening.

Once on tour, our Tauck Directors and supporting staff are responsible for maintaining these protocols with a special focus on cleanliness and physical distancing. They will relay critical information regarding requirements, advise when protocols are mandatory – such as wearing a face covering in group settings – and help facilitate guest care through communication with appropriate parties should a guest become ill on tour. All Tauck staff will adhere to the same requirements.
Guest Responsibility
When joining a Tauck journey, every guest is responsible for their own health and, in turn, the protection of their fellow travelers, the Tauck staff, our suppliers and the places we visit. Guests will pledge to follow the direction of the Tauck staff and adhere to health and safety protocols.

Guests are expected to wear face coverings in all group settings, to wash their hands frequently and to adhere to supplier and government regulations. While supplies of face coverings, gloves, and hand sanitizer will be available, guests are asked to bring such personal items for their own comfort.
Small is BIG
For many years, Tauck has emphasized and invested in more choices of activities, resulting in smaller groups for activities like sightseeing and events. This is consistent with our mantra that "Small is Big" – small groups and smaller ships with fewer guests.

We initially focused on these elements to improve the guest experience. Yet today they take on an additional dimension; small group experiences and more personal space are critical in providing the peace of mind our guests expect. Accordingly, we are offering even more small group experiences and limiting guest numbers across all of our journeys.
We have been working diligently with our partners to be prepared to welcome you back when the time is right.
Tauck has worked meticulously with our global supplier partners to plan for every itinerary following the hiatus in travel. All partners, whether they be a hotel, museum, small ship/riverboat, restaurant or other partner, have been thoughtful about how to provide a Tauck experience in this environment.

And while it's impossible to list all of the enhanced health and safety protocols for the hundreds of Tauck partners across the globe, we would like to share a representative sample of what you can expect:
Hotels
Our hotel partners all have world-class health and safety protocols. However, these guidelines may vary depending on local situations and regulations. Here are some typical examples:
Upon-arrival, health questionnaires and temperature checks may be required. Some hotels may even require daily temperature scans.
Social distancing may be required in public areas, bars and restaurants.
High-touch areas such as railings, door handles and elevators will undergo enhanced cleaning.
In-room measures may include removal of tent cards and magazines. Common use items, such as coffee makers and minibar amenities may be on demand.
High-touch areas, such as light switches, thermostats, remote controls and door handles will be subject to enhanced and frequent cleaning.
Guests will have the option to determine housekeeping frequency.
All hotel staff will undergo daily health screenings.
Ships and Riverboats
We have worked closely with our cruise partners to ensure the best possible health and safety protocols and to ensure the care and service you expect from Tauck:
Guests on cruises and river journeys will be required to complete a health questionnaire and will undergo a temperature check prior to boarding. In some instances, our ship partners will conduct daily temperature checks.
Face coverings and physical distancing will be required in most public spaces for guests and crew alike.
Meals may be offered at staggered times and self-serve buffets will be eliminated.
In-cabin measures include removing common use items. Coffee makers, minibar amenities and housekeeping will be on demand at guest discretion.
Ship staff will undergo daily health screenings.
All vessels will have medical staff onboard.
Sightseeing and Local Activities
Many of our experiences are exclusive and/or private and that's important in taking care of you. Whether it be a guided tour, a visit to an iconic museum or private home, a musical performance, or any other special Tauck activities, we are applying the same rigor to health and safety protocols:
Tauck listening devices will be sanitized thoroughly and frequently.
Sightseeing is being adjusted to ensure proper physical distancing.
Admission times at venues may be altered to ensure no crowding.
Paper tickets, handouts and the like may be eliminated.
Dining
Tauck has always been known for a la carte dining; having more freedom to decide when and with whom to dine now has more value than ever. Additionally, our partners whether they be hotels, ships, special venues or restaurants, are raising their already rigorous hygienic standards. Here are some examples:
Waitstaff will likely be wearing face coverings and gloves.
Seating will be adjusted to accommodate physical distancing.
Self-serve buffets will be eliminated. Common use menus will no longer be used unless sanitized.
On-Tour Transportation
Keeping on-tour transportation safe is a major focus of our team who has worked with hundreds of partners to ensure continuity in health and safety protocols:
On motorcoaches and other on-tour ground transportation, such as airport transfers, guest should expect physical distancing and will be required to wear face coverings.
Prior to each trip, our motorcoaches, vans, airport transfer vehicles and on-tour aircraft will undergo a deep sanitizing process.
Luggage may also be sanitized at each movement.
Drivers will wear gloves and face coverings during all guest-facing interactions.
Drivers will frequently clean handrails, door handles, arm rests, tables, seats, air conditioning/HVAC units, restrooms and overhead storage areas.
Our Supplier Partners are ready for you
Tauck is proud to have worked closely with our partners around the world, many of them for decades, to deliver the quality, comfort and safety you expect. Whether it be hotels and resorts, riverboats and small ships, restaurants, event venues or transportation companies, their meticulous health and safety protocols reflect their leadership and well-earned respect in the travel industry. The following are some select health and safety protocols. We will update these on a regular basis.

In addition to our supplier partners, we have also been actively engaged with global travel organizations to standardize health and safety protocols throughout the travel industry. TourCare is one example:

TourCare are health and sanitation guidelines developed by the tour industry's major global associations: the United States Tour Operators Association (USTOA), The Canadian Association of Tour Operators (CATO) and the European Tourism Association (ETOA). Tauck, and our supplier partners, meet and exceed these guidelines that require members to adhere to the highest standards in the industry.

Belmond Villa Sant'Andrea
Grand Hotel Villa Igiea Palermo MGallery by Sofitel
Hotel Villa Athena
Eremo Delia Giubiliana
Grand Hotel Ortigia

Question: How many suitcases can I take with me on my trip?
Each person is allowed one "check-in," and one "carry-on." Remember to take all valuables with you as "carry-on", because electronic equipment, cameras, laptops, jewelry, business documents and money are not covered by the airlines' liability, so always carry them aboard with you.
Question: Is Airfare Included in the Price?
Airfare from your point of origin to and from the trip is not included in the land price.
Our goals were met and exceeded by Affordable Tours.
Wonderful Tauck Tours..we will travel with them again..thank you for the suggestion..
This is our 7th Tauck tour/river cruise and they have never disappointed.
Our trip was amazing and we had to he most amazing guide Leah she went above and beyond
Ms Lawren Farias was our agent. She went out of her way to make sure that everything went smoothly and it did I would defiitely use her again. She was outstanding.
Maya was absolutely wonderful! I only want to book with her for any future travel.
The Tauck tour exceeded our expectations.Our tour director was exceedingly well informed and organized.She was the best.
The tour was one of our best. Tauck's attention to detail and covering nearly 100% of our costs or fees and booking 5* hotels is why we liked the trip.
Fantastic vacation! Exceeded all our expectations! Trip of a Lifetime!!!
Tauck delivered as promised and more. The tour director was very helpful and knowledgeable. We wouldn't hesitate to book with them again.
Tauck provides great tours. This is our 4th with Tauck. They provided transport for us even when our itinerary was different than usual. The Tauck tour director was wonderful.
The Tour director (Mark) is excellent, the accommodation were first class and convenient and most included meals were very good. We also were blessed with a wonderful group of fellow travelers which I believe is due to Tauck's reputation.
Tauck does a wonderful job in providing a variety of great travel experiences in a worry free environment where every small detail is taken care of.
Both AffordableTours.com and Tauck are very professional organizations who ensure your traveling experiences are exceptional. Highly recommend both and we keep coming back to book with both.
Very professional and well done!
AffordableTours.com® does not itself offer, service or administer the Travel Packages, and the ultimate terms and conditions of any Travel Package made available via the Site Offerings (including the prices quoted in connection with same) will be determined by the applicable Third-Party Travel Service Provider. AffordableTours.com® does not represent or warrant that the Price Quotes are accurate, up-to-date or free of error, or that same will be honored by the applicable Third-Party Travel Service Providers. All Price Quotes, Travel Package availability, Travel Package details/itinerary and other Content are subject to change without notice. All travel details published by and through the Site Offerings should be confirmed directly with the applicable Third-Party Travel Service Provider prior to making any travel plans. Reliance on any information made available to you by and through the Site Offerings is solely at your own risk.
How It Works
Vacationing has never been easier or cheaper with the help of a dedicated travel consultant from AffordableTours.com
1. Free Quote
Find your perfect trip on our website and simply request a free quote. Need to speak to a live person? Call us 7 days a week at 1-800-935-2620. No robots here!
2. Dedicated Travel Consultant
Your personal travel consultant will reach out and be your point of contact for your entire travel experience from start to finish. Did we mention you'll be working with an award winning team? Sweet!
3. Lowest Price Guaranteed
Because we're one of the largest sellers of travel, we're able to give you a discount on your vacation package. No one beats our prices!
4. Stress Free Travel
Knowing you got the best deal, all that's left is for you to pack your bags and enjoy your vacation!