Brazil, Argentina & Chile Unveiled with Brazil's Amazon & Easter Island 2022

Why Pay Retail?
Call us for a quick quote!
Dates & Prices
Start Date
End Date
Offers
Brochure
Land Price
Our Price
Quote
Jan 12, 2022
Jan 31, 2022
Deals

$5,677

Get Lower Price
Get Quote
Feb 02, 2022
Feb 21, 2022
Deals

$5,677

Get Lower Price
Get Quote
Feb 16, 2022
Mar 07, 2022
Deals

$5,677

Get Lower Price
Get Quote
Mar 09, 2022
Mar 28, 2022
Deals

$5,677

Get Lower Price
Get Quote
Mar 16, 2022
Apr 04, 2022
Deals

$5,677

Get Lower Price
Get Quote
LOW UNPUBLISHED PRICES ON COSMOS TOURS
Why pay full price? Call us or click above for a quick quote and save money on Cosmos Tours.

Young Travelers Save 10%
Young Travelers Save 10%
Promotion Details
Young travelers ages 8-17 receive a 10% discount on the land only portion of their vacation, plus as always receive our AffordableTours.com extra savings.
Must Book By Thu, Dec 31, 2020
View Promotion Terms & Conditions ›
To receive the Young Traveler discount, the age of the traveler must qualify at start date of the vacation. Does not apply to custom groups. Discount is applicable to any accommodation. Additional restrictions may apply.

Up to $500 Welcome Back Credit for Repeat Travelers
Up to $500 Welcome Back Credit for Repeat Travelers
Promotion Details
Each time you travel on a Globus family of brands vacation (Cosmos, Globus, Avalon or Monograms) from 2019 onward you can earn up to $250 per person ($500 per couple) Welcome Back Credit to use towards your next vacation, plus as always our AffordableTours.com additional savings. There will be some select exceptions to the credit, including Escapes by Globus, Oberammergau, Monograms City Get-a-ways, Private Touring and any heavily discounted programs like Avalon Suite Rewards. Please see the list below for your potential credit amount listed per person.
Spend $2499 or less and receive $100 credit
Spend $2500 - $3499 and receive $150 credit
Spend $3500 - $4499 and receive $200 credit
Spend $4500 & Over and receive $250 credit
Combinable with all applicable consumer promotions except those with any Globus family of brands special discount programs of the vacation price.
Must Book By Thu, Dec 31, 2020
View Promotion Terms & Conditions ›
The Welcome Back Credit will be awarded upon completion in 2019 onward of Globus family of brands vacations. Credit amount can only be applied to the land/cruise or cruise only portion of a new Globus family of brands vacation (excluding Escapes by Globus, 2020 Oberammergau, select Cosmos tours, Monograms City Getaways, and Custom/Charter vacations). Credit amount is per person and must be redeemed for a future vacation with a deposit within 2 years from date of credit issue. Bookings can be made by contacting your preferred travel agent. Passenger name or past invoice number is required to redeem the credit. Combinable with all applicable consumer promotions except those with any Globus family of brands special discount programs of the vacation price. Credit is not redeemable for cash, non-refundable deposit, airfare, transfers, travel insurance, prepaid gratuities, pre/post nights, or optional excursions and is non-transferrable. All federal, state and local laws and regulations apply. Valid for all participating Globus family of brands offices. Additional restrictions may apply.
Book With Flexibility
Peace of Mind
Complimentary "Peace of Mind" Travel Plan for 2021 trips
Change Destination / Vacation
Change to a different destination or vacation with the Globus Family of Brands.
Change Dates
Choose new departure dates if your plans change.
Great Service
Award-winning service, low prices, client satisfaction
Tour Itinerary
This South America tour features three of the continent's most exciting cities—Rio de Janeiro, Buenos Aires, and Santiago—along with Iguassu Falls, Brazil's Amazon, and Easter Island. At a relaxed pace, enjoy guided sightseeing in each city as well as time to explore on your own or to take optional excursions. Your guided sightseeing tours include the cog railway in Rio that takes you 2,300 feet up to the summit of Corcovado to view the infamous Christ the Redeemer statue and 360-degree views of the city; Recoleta Cemetery, burial site of Eva Perón, in Buenos Aires; and a visit to the 18th-century Cathedral in Santiago.A highlight of this South America tour is a visit to Iguassu Falls, where you'll hear the thundering roar of the water, be awed by the rainbows formed in the mist, and enjoy the ecological jungle train that takes you through the rainforest for unforgettable views. But that's not all…you'll also stay inside the Amazonian rainforest. Cruise down the Rio Negro to the Meeting of the Waters, where the Rio Negro and Rio Solimões form the mighty Amazon. Enjoy Naturalist-guided walks to see the Amazon's flora and fauna, and visit an Amazon village to learn about the local way of life.You'll also travel to Easter Island, a large open-air museum with 400 moais, ruins, and temples. You'll marvel at the large statues in various stages of completion, enjoy the second-oldest volcano on the island, visit the topknot-quarry where all the pukaos that were placed on top of the moais were made, and much more. From the vibrant cities to the scenic beauty, this vacation to Brazil, Argentina, and Chile will leave you with vacation memories you'll cherish for life. For savvy, value-minded travelers, it's a dream vacation.
Day 1

MANAUS, BRAZIL.

Welcome to the capital of the Amazonas region where you will be met by a Monograms representative. Located in the dense Amazon Jungle area, Manaus preserves images of its opulent past and is still a major port—even 1,000 miles inland!

Day 2

MANAUS–AMAZON JUNGLE.

Floating past the clustered huts of locals living on the banks of the river, cruise down the Rio Negro to the Meeting of the Waters. Marvel at the confluence of the dark-colored Rio Negro and the light chocolate-colored Rio Solimões, where the two rivers come together to form the mighty Amazon. For four miles, these two bodies of water flow side by side before they mix together. Later, disembark at a jungle island (water level permitting) with fascinating native flora and fauna. This afternoon, arrive at the Ecopark Jungle Lodge on the banks of the Rio Negro inside the Amazonian rainforest. (B,L,D)
Meals: Breakfast, Lunch, Dinner

Day 3

AMAZON JUNGLE.

Enjoy a Naturalist-guided walk to see the flora and fauna that thrive in the Amazon. After lunch, sail up the river to visit an Amazon native Caboclo village to learn about their traditions, costumes, and culture. Also, try your hand at piranha fishing! Later, visit the Monkey Jungle Reserve, where researchers work to rehabilitate primates like spider, squirrel, woolly, and capuchin monkeys and reintroduce them into the jungle. This evening, venture back out on canoe with your Naturalist to appreciate the sounds of the jungle at night and look for small alligators (and other night creatures). (B,L,D)
Meals: Breakfast, Lunch, Dinner

Day 4

AMAZON JUNGLE–RIO DE JANEIRO.

This morning, depart the Ecopark for a Manaus city tour featuring the famous Opera House, completed in 1896 after 15 years of construction, and a local market. Continue to the airport for your flight to Rio. (B)
Meals: Breakfast

Day 5

RIO DE JANEIRO, BRAZIL.

Welcome to spectacular Rio de Janeiro, home to white-sand beaches and sizzling nightlife! Settle into your hotel and meet your Tour Director, who will have pointers for your free-time exploration. (B)
Meals: Breakfast

Day 6

RIO DE JANEIRO.

Sprawling between majestic granite peaks and the blue South Atlantic, Rio is a city of beauty, wonder, and energy. Guided sightseeing begins with a drive along Rio's famed Leblon, Ipanema, and Copacabana beaches. Take the cog railway 2,300 feet up to the summit of Corcovado to view the famous Christ the Redeemer statue and 360-degree views of Guanabara Bay and the bustling city below. Your afternoon is free to explore on your own. Tonight, perhaps opt for a dinner at a local churrascaria, serving prime meats, seafood, and fish. (B)
Meals: Breakfast

Day 7

RIO DE JANEIRO.

A free day in Rio allows you to relax on one of the beaches or take an optional excursion to the historic city of Petropolis to see the former summer palace of Emperor Pedro II. (B)
Meals: Breakfast

Day 8

RIO DE JANEIRO–IGUASSU FALLS.

A morning flight takes you to Iguassu Falls, one of the greatest natural wonders of the world. Journey to the Brazilian side of the falls to see the mammoth series of 275 waterfalls cascading over a precipice almost two miles wide and 250 feet deep. Walk into Devil's Throat Canyon, where the clouds of mist, thundering roar, and 180-degree rainbows surround you—an unforgettable experience! (B,D)
Meals: Breakfast, Dinner

Day 9

IGUASSU FALLS.

Cross the border and visit the Argentine side of the falls. Begin with a short ride on the open-air Ecological Jungle Train through the rainforest. A series of boardwalks takes you above the falls to see the water crashing down into the Devil's Throat. Your afternoon is free to explore, or you may opt to visit the Bird Park, home to many species of endemic birds as well as flora from the area. (B)
Meals: Breakfast

Day 10

IGUASSU FALLS–BUENOS AIRES, ARGENTINA.

Transfer to the airport for your flight to Buenos Aires, Argentina's cosmopolitan capital. After settling into your hotel, an orientation tour familiarizes you with the "Paris of South America" and its wide boulevards, outdoor cafés, and charming shops. (B)
Meals: Breakfast

Day 11

BUENOS AIRES.

Morning sightseeing with a Local Guide focuses on the city's landmarks, including the Teatro Colón Opera House and Plaza de Mayo, site of La Casa Rosada (the President's Pink House), and Metropolitan Cathedral. Also, visit La Boca and San Telmo, one of Buenos Aires' oldest neighborhoods, and Recoleta Cemetery where Eva Perón is buried. End your day with an Argentinean meal, followed by a sensuous Tango show. (B,D)
Meals: Breakfast, Dinner

Day 12

BUENOS AIRES.

Today is free for independent activities, or you can take an optional excursion to a local estancia (ranch) to experience the life of the gauchos (cowboys), as well as traditional dance performances and a barbecue lunch. (B)
Meals: Breakfast

Day 13

BUENOS AIRES–SANTIAGO, CHILE.

Fly over the majestic Andes to Santiago, Chile's scenic capital between the Pacific and the Andes. With a coastline more than 2,650 miles long, Chile is more than 10 times longer than it is wide. With a distinctly European flavor accented with Latin flair, Santiago is one of South America's most sophisticated and modern cities. (B)
Meals: Breakfast

Day 14

SANTIAGO.

Your guided city tour introduces you to Santiago—the country's political, commercial, and cultural capital. View La Moneda Government Palace and San Cristobal Hill with its landmark statue of the Virgin Mary. Also, see Club Hipico, one of the most renowned horse-racing tracks in South America. Your tour ends at the city's main square, Plaza de Armas, with a visit to the relic-filled Cathedral. Your afternoon is at leisure. This evening, consider the optional Chilean Folkloric Dinner Show. (B)
Meals: Breakfast

Day 15

SANTIAGO.

Today, enjoy a day at leisure. A trip to Valparaiso and Viña del Mar is highly recommended. A leisurely drive through the countryside and vineyards delivers you to Valparaiso, a city of 42 hills and the inspiration of many artists and poets. On to the chic seaside resort of Viña del Mar, full of unusual architecture and beautiful gardens. This evening, enjoy a farewell dinner to celebrate your exciting Latin American vacation. (B,D)
Meals: Breakfast, Dinner

Day 16

SANTIAGO–EASTER ISLAND.

Today, board a flight for Easter Island, considered the largest open-air museum and boasting more than 400 moais (giant sculptures), ruins, and temples. (B)
Meals: Breakfast

Day 17

EASTER ISLAND.

Your first stop is Ahu Vaihu, where eight large moais lie in ruins, followed by Ahu Akahanga, said to be the site where bones of the first king of Easter Island (Hotu Matu'a) were buried. Next up: Rano Raraku, where 95% of all moai were carved and you will find 394 statues remaining in various stages of completion. It seems as if production was abruptly abandoned, leaving a frozen snapshot of time. Visit the beautifully restored Ahu Tongariki, the largest platform on the island with its 15 moai. See Ahute Pito Kura, the largest moai ever transported and erected on an ahu (stone ceremonial platforms). Last stop is the beach of Anakena, where King Hotu Matu'a first landed on Rapa Nui. (B,L)
Meals: Breakfast, Lunch

Day 18

EASTER ISLAND.

Visit Rano Kau, the second-oldest volcano on the island with a freshwater lake in its caldera. Continue to the ceremonial village of Orongo to see the restored houses from the 16th century. At Ahu Vinapu, see the fallen remains of the broken moai—the figures here are slightly different and have short legs. Next stop is Ana Kai Tagata, a beautiful cave with wall paintings depicting the Manutara bird. This afternoon, visit Ahu Akivi, with seven restored moais built in the middle of the island. According to legend, these statues represent the seven scouts sent to Rapa Nui by King Hotu Matu'a. Finally, visit the Puna Pau topknot-quarry, where all the pukaos that were placed on top of the moais were made. (B)
Meals: Breakfast

Day 19

EASTER ISLAND–SANTIAGO.

Board your flight for a final night in Santiago. (B)
Meals: Breakfast

Day 20

SANTIAGO.

Your vacation ends after breakfast this morning. (B)
Meals: Breakfast
Sightseeing & Activities:

BRAZIL'S AMAZON "Meeting of the Waters" cruise; visit a jungle island, monkey reserve, and a native Amazon village; guided canoe rides and jungle walks; Guided Manaus city sightseeing, visit the Manaus Opera House and a local market

RIO DE JANEIRO
Guided sightseeing, visit Corcovado to see the statue of Christ the Redeemer

IGUASSU FALLS
Guided sightseeing of the Brazilian and Argentinean sides of the falls; Ecological Jungle train ride

BUENOS AIRES
Guided sightseeing, visit Recoleta Cemetery; Tango show and dinner

SANTIAGO
Guided sightseeing, visit the Cathedral; Farewell dinner

EASTER ISLAND
Two days of guided sightseeing; Visits to Ahu Akahanga, Rano Raraku, Ahu Tongariki, Ahu Te Pito Kura, Anakena, Rano Kau, Orongo, Ahu Vinapu, Ana Kai Tagata, Ahu Akivi, and Puna PauPrivate, deluxe air-conditioned motorcoach while touring; intra-vacation air and taxes
Meals:
19 breakfasts, 3 lunches, 5 dinners

Hygiene and Safety Protocols for Cosmos Tours
Today's world has changed, but what remains certain is Cosmos' commitment to guest safety, comfort and peace-of-mind while traveling with us. To that end, Cosmos has established a worldwide Assurance program, with enhanced on-trip protocols and procedures, to ensure the health – and happiness – of guests throughout their travels with us.
It all starts with Cosmos' Global Health & Safety Team, dedicated to ensuring that cleanliness of all operations exceeds today's travel standards—from start to finish. The following areas address Cosmos' commitment to providing a safe and clean environment for guests.
A SAFE & WARM WELCOME
Cosmos will enact new tour check-in procedures and pre-trip health screenings to offer guests a safe start to their journey, including adherence to social distancing requirements.
BLENDING CULTURAL PROXIMITY WITH SOCIAL DISTANCE
Cosmos will ensure safe distances for guests throughout the journey, on coach and during excursions. This includes providing masks for guests use at any time where social proximity could be an issue as well as the possibility of reducing group sizes, if required. And wireless listening technology – including Cosmos' Go Beyond Devices in Europe – enables safe distances between guests and other travelers on excursions.
FOCUS ON GUEST AND TEAM MEMBER HEALTH
To ensure a healthy environment for team and guests, Cosmos will conduct regular temperature checks for both guests and team, and when necessary, masks will be worn by Cosmos' team members when with guests.
TOUCHING HEARTS, NOT HANDS
Traveling with Cosmos removes many of the "touch points" of travel, including luggage handling, check in/out, expedited entry into attractions and more. Cosmos are further reducing risk with hands-free service, meaning all self-services replaced by staff, including buffet meals replaced with table service. Cosmos will also ensure hand sanitizing is available throughout each trip, on coach and in hotels.
COMMITMENT TO CLEAN
As a part of Cosmos' commitment to clean, Cosmos is requiring enhanced cleaning procedures with hotel partners, on motorcoaches, vehicles and throughout every trip, including additional daily disinfecting procedures that go above-and-beyond already strict health and safety procedures.
PARTNERS IN DISCOVERY AND IN HEALTH
Cosmos has strict health and safety protocols, which have been in place for years, focused on ensuring all aspects of operation- from vehicles and equipment used on trip to excursions and hotel procedures. This process will continue with new, elevated health and safety checks, to maintain their promise that each touch-point on tours and cruises are considered in their commitment to guest and team member well-being.
2022 prices and itineraries are subject to change. Details will be available in July 2021.
Manaus: Hotel Blue Tree Premium Manaus
Amazon Reserve: Ecopark Jungle Lodge
Rio de Janeiro: Windsor Excelsior Copacabana
Iguassu Falls: Recanto Park
Buenos Aires: Kenton Palace
Santiago: Best Western Premier Marina Las Condes
Easter Island: Hotel Taha Tai
Question: How many suitcases can I take with me on my trip?
Each person is allowed one "check-in," and one "carry-on." Remember to take all valuables with you as "carry-on", because electronic equipment, cameras, laptops, jewelry, business documents and money are not covered by the airlines' liability, so always carry them aboard with you.
Question: Is Airfare Included in the Price?
Airfare from your point of origin to and from the trip is not included in the land price.
Similar Tours Other Travelers Liked
Our accommodations were above our expectations... the tour director was outstanding... very enjoyable vacation
It was an amazing trip the pick up and return to airport was taken care of the cosmos was really good. The tour director so kind, lots of knowledge and take a good care with the group. Overall tour was amazing and excellent.
The services we experience thru Cosmos were so wonderful, our tour guide was very knowledgeable, he did extra miles in effort to make our trip convenient and unforgettable. I would love to book with them in the next trip i'm going to have in the furure. Thank you AFFORDABLE TOUR and COSMOS. I definitely will book again with your company. Have a wonderful day and GOD BLESS US ALL Herminia
The tour guide was friendly and very knowledgeable and informative. She made the trip very pleasurable.
Trip was Terrific!! Our Tour Guide, Julie was the best we have encountered in 40 years of travel.
Our tour director Deborah is exceptional. She knows the culture and history of places visited inside and out. She made sure that the group is comfortable and well-informed of schedules. Our driver Lee is excellent. He is professional and very skillful in his job. Thumbs up to both of them.
My husband and I appreciate the hard work of the people from Cosmos. Everything was well planned. Our tour director, Debra stayed with us up to the last hour of the tour. We enjoyed this tour so much. We are looking forward to another tour with Affordable Tours.
The tour was very complete. It included all the places I wanted to visit. It was extremely well organized. The Tour Director was very professional and didn't miss one detail. The guides were knowledgeable. It was a fantastic experience and I can't wait to book my next tour with Cosmos.
Our guide was very professional and our bus driver outstanding. Our driver was courteous, always polite and very helpful getting on and off the bus.
I would recommend this trip to anyone. Clyde, our tour guide was knowledgeable and kept things running smoothly. David, our driver was excellent also. I very much enjoyed the whole trip.
Everything was up to expectations our tour director was outstanding.
I thought the tour guides you had on staff were amazing. It really made the tour great. Everything was very clear and made me comfortable. I plan on using your services again soon.
Everything was to my expectations and more. Especially the tour guide: knowledgeable, precise (time wise) and considerate.
tour guide, Keenan and driver Gerry made the trip very enjoyable.
AffordableTours.com® does not itself offer, service or administer the Travel Packages, and the ultimate terms and conditions of any Travel Package made available via the Site Offerings (including the prices quoted in connection with same) will be determined by the applicable Third-Party Travel Service Provider. AffordableTours.com® does not represent or warrant that the Price Quotes are accurate, up-to-date or free of error, or that same will be honored by the applicable Third-Party Travel Service Providers. All Price Quotes, Travel Package availability, Travel Package details/itinerary and other Content are subject to change without notice. All travel details published by and through the Site Offerings should be confirmed directly with the applicable Third-Party Travel Service Provider prior to making any travel plans. Reliance on any information made available to you by and through the Site Offerings is solely at your own risk.
How It Works
Vacationing has never been easier or cheaper with the help of a dedicated travel consultant from AffordableTours.com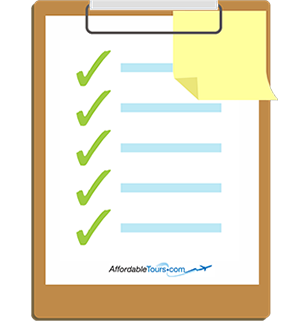 Find your perfect trip on our website and simply request a free quote. Need to speak to a live person? Call us 7 days a week at 1-800-935-2620. No robots here!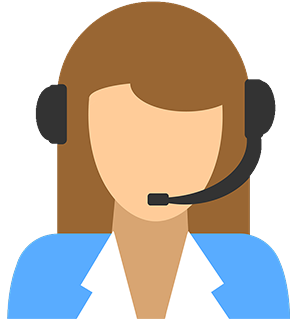 Your personal travel consultant will reach out and be your point of contact for your entire travel experience from start to finish. Did we mention you'll be working with an award winning team? Sweet!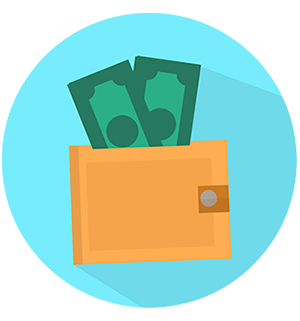 Because we're one of the largest sellers of travel, we're able to give you a discount on your vacation package. No one beats our prices!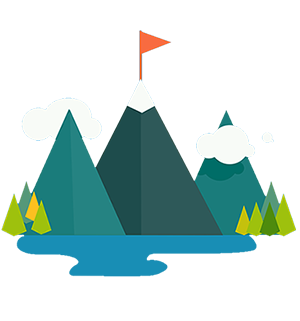 Knowing you got the best deal, all that's left is for you to pack your bags and enjoy your vacation!