Thai and Malaysian Odyssey 2020

From Bangkok to Kuala Lumpur
Why Pay Retail?
Call us for a quick quote!
LOW UNPUBLISHED PRICES ON COSTSAVER TOURS
Why pay full price? Call us or click above for a quick quote and save money on Costsaver Tours.
5% Savings on Group Vacations!
5% Savings on Group Vacations!
Promotion Details
Travel together and save money. Family, friends, club members or colleagues, gather 9 to 15 people and earn a 5% discount. Plus as always receive our AffordableTours.com 10% extra savings!
Discount is combinable with Triple room and Young Traveler discounts.
Must Book By Tue, Dec 15, 2020
View Promotion Terms & Conditions ›
Not applicable to Hidden Journeys, Israel, vacations with trains, Greek Island Hopper, Solo Traveler Discount and extra nights' accommodations. Discount limited to one group per coach.
Second Trip Discount - Save up to 2.5% When You Book Two Trips
Second Trip Discount - Save up to 2.5% When You Book Two Trips
Promotion Details
Book two trips - both seven days or longer - and save up to 2.5% on the land-only portion of your shortest vacation, plus receive our AffordableTours.com 10% extra savings!
Must Book By Wed, Jan 15, 2020
View Promotion Terms & Conditions ›
Please note that vacations must be booked at the same time. The discount is per person only and does not apply to City Breaks, extra nights' accommodation, extensions and airfares, taxes and fees, and airport transfers. Europe – excludes all Eastern Mediterranean vacations except the Greek Island Hopper. Additional restrictions may apply.
Up to 10% Off for Young Travelers
Up to 10% Off for Young Travelers
Promotion Details
If you're travelling with a child between the age of five and 17, we'll give you a discount of up to 10% on the land-only portion of their vacation. Plus always receive our AffordableTours.com 10% extra savings.
Must Book By Thu, Dec 31, 2020
View Promotion Terms & Conditions ›
Young travelers must be under the age of 18 years on the date of departure, and must be accompanied by an adult (limit of one Young Traveler Discount per room). Discounts may vary and may not be available on all vacations. Additional restrictions may apply.
Book With Flexibility
Peace of Mind
Complimentary "Peace of Mind" Travel Plan. Change your travel plans until 30 days before your trip
Change Destination / Vacation
Change to a different destination or vacation with the Travcorp Family of Brands.
Change Dates
Choose new departure dates if your plans change.
Great Service
Award-winning service, low prices, client satisfaction
Tour Itinerary
Journey between the iconic cities of Thailand and Malaysia exploring National Parks, beach towns, islands and rolling green highlands along the way
Day 1

Arrive Bangkok (2 Nights)

'Sawadee ka' and welcome to Thailand! Your trip will kick off in buzzy Bangkok, a cosmopolitan delight boasting all the mod cons and glistening malls of any capital city, but with a distinctly exotic Thai flourish. Here, golden temples and neon clad nightclubs co-exist peacefully side by side, whilst monks stroll the streets with smart phones in hand. After transferring to your hotel you'll meet up with your Travel Director to learn the lay of the land and dinner which will be your first chance to sample Thailand's amazing cuisine whilst getting to know the rest of your group.Accommodation: Rembrandt Bangkok
Meals: Dinner

Day 2

Bangkok Sightseeing

Today's sightseeing tour will start off at the dazzling Grand Palace, where you'll explore the vibrant and intricate architecture of this sprawling royal complex, a former home to the Kings of Thailand from the 18th to mid-20th centuries. The architecture is vibrantly Thai and the overall effect is dazzling with all the brightly coloured intricate detail. Next head on to the non sensical but utterly fascinating maze of streets that comprise Bangkok's busiest neighbourhood; Chinatown. Salivate over the smells of the food cooking in the street whilst browsing the stalls selling everything from vegetables to Chinese herbal medicine, then visit the iconic Temple of the Golden Buddha, Wat Traimit. Here sits the world's largest solid gold Buddha image which is made of about 83% pure gold and weighing in at five and a half tons it is worth millions of dollars at today's gold prices. Stopping for lunch at a local restaurant and with an afternoon yours to explore your way, perhaps choose to join our optional visit to Jim Thompson's House. Housing an astounding collection of Southeast Asian art, the house is also an exquisite example of traditional Thai architecture.
Meals: Breakfast, Lunch

Day 3

Bangkok - Kui Buri - Prachuap Khiri Khan (1 Night)

Leaving Bangkok behind, today we're heading southbound for the elephant filled lands of Kui Buri. Arriving here, enjoy the tropical sight of pineapple fields stretching away in every direction, then meet up with a Local Specialist to discover how the local people of the region make a living by producing paper from a unique mix of pineapple fibres and elephant dung. Heading to the Huay Samrong Ranger Camp for a picnic lunch, this afternoon you'll then hop into a 4 wheel drive truck and enter the Kui Buri National Park, one of the best spots in all of Thailand for spotting elephants in the wild. Catching a glimpse of these gentle giants is highly likely given there are around 320 elephants roaming free, but also keep your eyes peeled for gaurs, barking deer and the more elusive golden jackal. Arriving into the unspoiled sleepy beach town of Prachuap Khiri Khan, check in to your hotel for an evening at leisure. Perhaps head out to a local restaurant serving up fresh seafood accompanied by the sounds of the ocean.Accommodation: Prachuap Grand
Meals: Breakfast, Lunch

Day 4

Prachuap Khiri Khan - Bang Saphan Noi (1 Night)

From one lazy beach town to the next, today you'll journey on to the gorgeously curved stretch of coastline known as Ao Manao. Hard to imagine, but this pretty as a postcard bay was once a WWII battle scene between the Thai and Japanese armies. On the 8th December 1941 a short but ferocious battle, which lasted little more than a day, occurred between the two nations, a commemoration of which has been engraved on a vast green granite rock known as Monkey Monument. Many tame monkeys can be seen here as well as a handful of old aeroplanes from the war. Heading on, you'll make a stop at the mosaic covered Wat Ban Thung Khlet to admire the countless Thai coins that make up the temple's exterior, before finishing up at your beachside hotel for another blissful evening.Accommodation: Bansaithong Beach Resort
Meals: Breakfast, Dinner

Day 5

Bang Saphan Noi - Krabi (2 Nights)

First up today will be a visit to a small research centre specialising in rubber production. Meeting up with a Local Specialist you'll learn how locals tap for rubber by precisely slicing a groove into a rubber tree and peeling back the bark. Heading for lunch at a local restaurant, this afternoon you'll then arrive amidst the limestone karsts and tropical mangroves of gorgeous Krabi. Famed around the world for its 120 km long shoreline of glistening white sand beaches and more than 150 off shore tropical islands, this is the 'Thailand of Dreams'. Krabi Town itself is where the action takes place, complete with restaurants, and shops but head to the beaches and paradise awaits. Checking in to your hotel overlooking lovely Ao Nang Bay, spend the rest of the day your way, perhaps relaxing poolside, or taking your first dip in the enticing Andaman Sea.Accommodation: Holiday Inn Express Krabi Ao Nang Beach
Meals: Breakfast, Lunch

Day 6

Krabi Free Day

Waking up in paradise is a dream for many, but today it's your reality. With an entirely free day and an endless stretch of coastline to explore, where will you head first? Perhaps keep it local on the pretty and palm fringed Ao Nang Beach just a stone's throw from your hotel or keen to get out on the water? Why not join our Optional trip to James Bond Island, so named as the island featured in the 007 film 'The Man with the Golden Gun'. Known locally as Phang Nga Bay National Park, you'll cruise here on a traditional long-tail boat and soak up the scenery before heading on to Koh Panyee island for lunch.
Meals: Breakfast

Day 7

Krabi - Trang (1 Night)

Bidding a fond farewell to Krabi, this morning you'll venture still further south to the cultural town of Trang. Jumping straight in to the foodie scene with lunch at a local restaurant, this afternoon you'll then pay a visit to the caves of Tham Le Khao Kop. A real display of nature showing off and something of a natural phenomenon, you'll explore the caves by boat, venturing in from the side of the Banthat Mountain on a canal that flows straight through the middle of the cave. Covered in glorious stalactites and stalagmites, hold your breath as the boat goes 'under the dragon's belly', a part of the cave that gets very low. Leaving the caves behind, you'll then pay a visit to a wood carving workshop where local craftsmen create products from the Thep Tharo tree, a local variety of pine that emits a heavily scent of cinnamon. Finally arriving at your hotel, you'll reflect on another awesome day over dinner with your fellow travellers.Accommodation: Rua Rasada Trang
Meals: Breakfast, Lunch, Dinner

Day 8

Trang - Satun - Langkawi (2 Nights)

Leaving Trang behind and driving to the port of Satun, today you'll say a sad goodbye to Thailand but a happy hello to Malaysia as you board a ferry bound for the sandy shores and jungle covered lands of Langkawi. Part of an archipelago of more than 100 islands and countless tiny islets, Langkawi is a true escape from reality. Here, you can live life in the slow lane in the traditional kampungs (villages) of the island, or chase adventure by exploring the many waterfalls, hot springs and forests. Meeting up with your Malaysian Travel Director, check in to your hotel and then enjoy your first night of Malaysian island living.Accommodation: Fave
Meals: Breakfast

Day 9

Langkawi Free Day

Your dreamy surroundings are entirely real and all yours to explore today. Keen to explore the island a little? You could choose to join our optional half day trip to explore the island further starting with a trip on the bubble shaped Langkawi Cable Car. Climbing 2.2 kilometres up the mountainside, enjoy the views of the Seven Wells waterfalls and the dense tropical forest before reaching the 708 metre peak of Gunung Macincang, or Station 1. Totally deserving of some relaxation, you'll then travel to Black Sand Beach to discover the unusual beach with its black sand and finish up with a visit to the Handicraft Centre of Langkawi.
Meals: Breakfast

Day 10

Langkawi - Penang (1 Night)

It will be all aboard the ferry this morning as you venture towards the historical, cultural and utterly charming island of Penang, one of Malaysia's brightest shining stars. Your destination for today will be Georgetown, Penang's diverse, multicultural and artistically inclined main town. Boasting a real east meets west vibe, Georgetown is the kind of place where you can photograph timeless old trishaws pedalling around the streets one minute, then stumble across a crumbling wall adorned with street art the next. Chinese temples, mosques, British Raj era buildings and charming shophouses are all part of the architectural mix here, whilst the modern art scene attracts a creative crowd. No doubt keen to dive straight in, this evening you might like to take advantage of our Optional tour of the lively 'Pasar Malam' or night market, followed by a tasty Malaysian feast.Accommodation: Neo
Meals: Breakfast

Day 11

Penang - Cameron Highlands (2 Nights)

This morning's sightseeing tour will start off with a drive past St. George's Anglican Church and The Goddess of Mercy Temple, Penang's oldest Taoist temple. Continuing on foot, you'll then walk around town and get to admire some of the incredible street art that has indisputably put Penang on the creative map. Next up will be the Chinese clan house of Khoo Kongsi, a real display of grandeur featuring intricate wood carvings and highly ornate architecture, followed by a stop at Clan Jetty. Here, various Chinese clans have joined together to create a thriving waterfront society in houses made of stilts, with the jetty forming part of the Penang Heritage Trail. Boarding the coach, you'll then head on to the regal town of Kuala Kangsar, stopping for a local lunch along the way. Reaching Kuala Kangsar, pay a visit to the shining Italian marble clad, gold dome topped Masjid Ubudiah, before journeying on to tea country and your final destination for the day, the Cameron Highlands.Accommodation: Heritage
Meals: Breakfast, Lunch, Dinner

Day 12

Cameron Highlands

Wake up to views this morning of rolling green tea plantations and endless strawberry fields. At Malaysia's largest tea station, this morning you'll learn about the tea growing and harvesting process, sip a cup of local brew, then continue on to a Butterfly Farm to wander round large greenhouses filled with tropical plants and armies of butterflies. Stopping off in Tanah Rata with some free time for lunch you'll then head back to your hotel on roads surrounded on all sides by acres upon acres of strawberry fields.
Meals: Breakfast

Day 13

Cameron Highlands - Kuala Lumpur (2 Nights)

Breathing in a final lung full of fresh tea station air, today you'll swap rolling fields for skyscrapers as you head for Malaysia's achingly modern capital city, Kuala Lumpur. All sizzling street food, giant skyscrapers, busy street markets and Mogul architecture, 'KL' as it's commonly called is a destination everyone should visit once in their lifetime. Arriving here you'll head straight for the city's biggest icon, the 88 storey Petronas Towers, aka the tallest twin buildings in the world. Visit the 170 metre high Skybridge followed by the 370 metre high observation deck to enjoy the view of the city from above. Back on ground level, your city tour will then include the King's Palace, the Sultan Abdul Samad Building and the Royal Selangor Club, KL's British built cricket and social club founded all the way back in 1884. This evening perhaps join our optional dinner with cultural show.Accommodation: Dorsett Kuala Lumpur
Meals: Breakfast

Day 14

Kuala Lumpur Free Day

On the final day of your trip, see out your adventure in style with a free day in the mega metropolis of Kuala Lumpur. Perhaps visit the neighbourhoods of Bangsar or Pubika to browse shops selling trendy independent labels, head to Central Market for locally made goods or wander around Chinatown, the birthplace of KL, for a glimpse of the city of old. Keen for a final hit of history? Opt to join our full day trip to Malacca, formally ruled by the Portuguese, Dutch and British you'll see much evidence of the town's colonial past. Visit the pink coloured Stadhuys and the Cheng Hoon Teng temple and enjoy a traditional Peranakan Nyonya lunch. This evening maybe join our Optional Experience dinner of sumptuous Asian oriental cuisine.
Meals: Breakfast

Day 15

Depart Kuala Lumpur

Two weeks, a lot of new friends and countless happy memories later, your trip will come to an end today. Travelling from buzzing cities to sleepy fishing villages via paradisaical islands and emerald green tea plantations, we hope you're leaving Malaysia with full heart and big smiles. Transfer to Kuala Lumpur International Airport for your onward flight.
Meals: Breakfast
Sightseeing Highlights

Bangkok Visit the Grand Palace, Chinatown and the Templeof the Golden Buddha
Cameron Highlands Visit Malaysia's largest tea station and learn about tea growing and harvesting processes
Kuala Lumpur Visit the Petronas Towers, view the King's Palace, the Sultan Abdul Samad Building and Royal Selangor Club
Kui Buri National Park Safari drive to spot elephants, gaurs and barking deer
Langkawi Visit the stunning island
Penang sightseeing tour of Georgetown
Trang Visit Tham Le Khao Kop cave
Dining Highlights

14 Breakfasts
5 Lunches
4 Dinners
First class travel Highlights

Audio Headsets Provided throughout your holiday to enhance your included sightseeing experiences
Luxury air-conditioned coach
Cherry-picked hotels, all tried and trusted
Variety of Optional Experiences
City orientation tours
An expert Travel Director and separate driver
All hotel service charges and tips, baggage handling fees and local taxes
Hygiene and Safety Protocols for Costsaver Tours
Costsaver has introduced these enhanced hygiene protocols – for you and team members.
Costsaver asks that you please take personal responsibility for your wellbeing. This begins with packing any personal protective equipment and sanitizers you require. Please adopt physical distancing and hygiene practises throughout your pre-trip travel arrangements and follow all health instruction whether physical signage, or requests from the professional staff once you are vacationing.
Expertly Trained Travel Directors
Travel Director training equips them with enhanced hygiene and physical distancing procedures. During your trip, they will operate with a duty of care and monitor the hygiene etiquette of the guests, reacting and advising as needed, to ensure high standards are maintained. Before you travel, Costsaver will also keep you well informed about new protocols required in these areas, and ask that you cooperate with and heed the advice and direction of Travel Directors while on your trip. The Travel Directors have preventative measures in place to try and ensure your well-being and in the event that any unexpected issues arise on trip, they will activate additional protocols.
Stringent On-the-Road Protocols
The customized luxury coaches are sanitised before the start of your trip and have always been kept to very high standards. Following the outbreak of COVID-19, Costsaver have taken additional measures to elevate hygiene and sanitary practices in accordance with guidance from the World Health Organisation (WHO) and as required, applicable government regulations. The Driver training provides them with the latest hygiene protocols. They will clean and disinfect all surfaces including handrails, door handles, tables, seats, air-conditioning filters and overhead lockers on a daily basis. All the guests are asked to follow hygiene practices recommended by the World Health Organisation including the thorough and regular washing of hands and sanitising when required. Hand sanitiser is freely available on board for your use throughout the day. Please bring your own washable face mask and gloves with you, and additional hand sanitiser to make you feel comfortable, as these will be required to be worn in public in some countries. Should an unexpected situation arise, additional face masks, rubber gloves, antiviral sprays and wipes will be available for guest distribution on all trips.
A Full Team of Support 24/7
It's not just your Travel Director and Driver who will be taking care of you. Behind the scenes, the operations and guest support teams are in contact with them and on call 24/7, so you can rest assured that you're in good hands.
Physical Distancing
Adapting to the right size groups, based on government distancing requirements, you can rest assured that you will travel with the comfort of your own personal space. Have peace of mind that all of the experiences, hotels and restaurants you'll enjoy on your trip have been vetted to ensure they adhere to physical distancing and hygiene guidelines.
Trusted Partners, Exceptional Standards
Costsaver is very selective in who they work with and choose to only use hotels, restaurants, ground handlers and venues that take the well-being of the guests as seriously as Costsaver does and agrees to meet expected guidelines and specifications. Costsaver only works with establishments that they are confident will consistently adhere to their high standards.
Always in the Know
As part of The Travel Corporation (TTC) , Costsaver is kept up to date with all government advisories and travel alerts on a daily basis and is continually in touch with all of the partners on the ground in each destination. Also, rest assured that during your trip, the teams work to ensure the supplier partners (hotels, restaurants, museums and other venues) are also applying the same standard to these new hygiene and distancing protocols, to the extent possible.
Question: How many suitcases can I take with me on my trip?
Each person is allowed one "check-in," and one "carry-on." Remember to take all valuables with you as "carry-on", because electronic equipment, cameras, laptops, jewelry, business documents and money are not covered by the airlines' liability, so always carry them aboard with you.
Question: Is Airfare Included in the Price?
Airfare from your point of origin to and from the trip is not included in the land price.
Similar Tours Other Travelers Liked
This was a great trip. It included things that I never would have chosen on my own that I really enjoyed. The tour director was great. I would use CostSaver again. Great value.
I will strongly refer your company to my friends and relatives
Steve our travel director is excellent! He went above & beyond to give us a trip of a Lifetime. Very well organized and had some fun activities while on the road to make our ride time less boring. Very professional and courteous but treat everyone like Family. Very knowledgeable about geography & history of the places we were visiting. Our driver Giuseppe has a top knotch driving skills and very professional and courteous. Keeping us all safe on the road as well as helping everybody while getting off the bus. And looking out for our luggage's safety. I would definitely recommend to my friends & Family and I will book a trip with Costsaver again.
Hotels were even better than expectrd. We saw do many and wonderful attractions.
The trip itinerary was very detailed. From the booking to the end of my trip I was totally satisfied. It was my second trip, but I think I will book my future trips again. The trip director and all local guides were very knowledgeable and had great sense of humor, never boring. The optional excursions were excellent.
If people would ask me if I got my money's worth, I would reply that I got much much more than my money's worth. My trip was beyond wonderful, beyond amazing, beyond breathtaking.... Trent Plaine gave great background history of every country we visited; he took us to places morning noon and night... if there were places on the way out of a country he'd have us visit them and stop for great views. He was knowledgeable on flavors, food... the road trip was fantabulous!
The trip was well organized,the director Annarika is excellent in all aspects .our driver Marco is excellent too.They are both highly recommended in the fields they chose.In my next travel I wish I will be with them again.
Another excellent trip from start to finish. I am looking forward to my next trip already!!
We had a great experience with this company on this tour and would recommend this trip to anyone.
This was my first Costsaver tour and it was amazing. Our consultant, Maureen and tour guide Rose were top notch, extremely knowledgeable, and true professionals. I will definitely use Costsaver again!
Novotel Hotel was disappointing.
The trip to Italy was beyond my expectations! Our tour guide Amedeus was knowledgeable, kind, intuitive and made sure each one of us felt like royalty!
Our tour director Gianmarco was enthusiastic, informative and engaging. If I could pick him as my personal tour director to with me as I travel the world I would. The locations and sites were awe inspiring, but Gianmarco made this a very memorable experience. One I will cherish for a long time.
This was my 6th trip with Costsaver/Trafalgar, and I look forward to my next.
AffordableTours.com® does not itself offer, service or administer the Travel Packages, and the ultimate terms and conditions of any Travel Package made available via the Site Offerings (including the prices quoted in connection with same) will be determined by the applicable Third-Party Travel Service Provider. AffordableTours.com® does not represent or warrant that the Price Quotes are accurate, up-to-date or free of error, or that same will be honored by the applicable Third-Party Travel Service Providers. All Price Quotes, Travel Package availability, Travel Package details/itinerary and other Content are subject to change without notice. All travel details published by and through the Site Offerings should be confirmed directly with the applicable Third-Party Travel Service Provider prior to making any travel plans. Reliance on any information made available to you by and through the Site Offerings is solely at your own risk.
How It Works
Vacationing has never been easier or cheaper with the help of a dedicated travel consultant from AffordableTours.com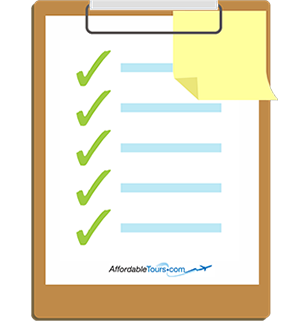 Find your perfect trip on our website and simply request a free quote. Need to speak to a live person? Call us 7 days a week at 1-800-935-2620. No robots here!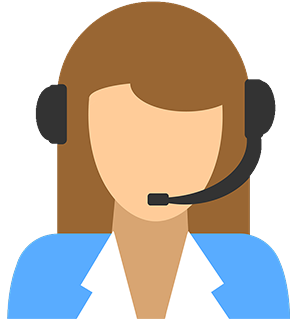 Your personal travel consultant will reach out and be your point of contact for your entire travel experience from start to finish. Did we mention you'll be working with an award winning team? Sweet!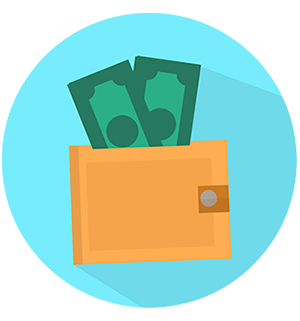 Because we're one of the largest sellers of travel, we're able to give you a discount on your vacation package. No one beats our prices!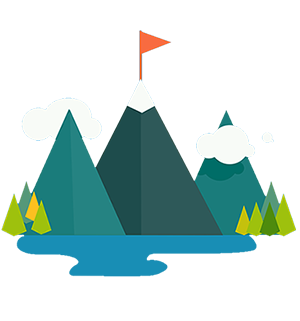 Knowing you got the best deal, all that's left is for you to pack your bags and enjoy your vacation!