Oktoberfest The Germanic Experience - Summer 2021

Why Pay Retail?
Call us for a quick quote!
LOW UNPUBLISHED PRICES ON INSIGHT VACATIONS TOURS
Why pay full price? Call us or click above for a quick quote and save money on Insight Vacations Tours.
$99 Deposits on Worldwide Vacations
$99 Deposits on Worldwide Vacations
Promotion Details
For a limited time, enjoy a reduced deposit of $99 per person (regularly $200) and a 30-day refund guarantee on guided trips with Insight Vacations, plus receive our 10% AffordableTours.com everyday savings.
Must Book By Thu, Dec 17, 2020
View Promotion Terms & Conditions ›
*Terms & Conditions: $99 per person deposit valid for new bookings only made between June 15, 2020 – December 17, 2020. Deposit due at time of booking. Applicable for travel September 1, 2020 – October 31, 2021. $99 Deposit is combinable with Early Payment Discount, Early Booking Discount, Last Minute Deals, year-round savings and exclusive partner offers. An additional deposit is required at 120 days for select Europe, USA/Canada, Asia and Africa trips that include internal segments. Offer is not applicable to group deposit but can be applied for travelers booking within the group block. $99 per person deposit qualifies for 30-day refund guarantee – cancel for any reason within 30 days of deposit and receive a full refund. Offer based on availability and may be withdrawn at any time without notice. CST No. 20687545-20. Temporary changes to standard terms and conditions apply to new bookings until further notice. This penalty waiver allows you to change the destination and/or trip you are traveling on. If you choose a trip or departure that is more expensive than the original, you are responsible for the difference in price; if the trip or departure is less expensive than the original, a future travel credit will be issued for the difference. Normal penalties apply for full cancellation without rebooking or cancellations within 30 days of departure. Please note, airlines may impose different change policies, and if you declined travel insurance, you are responsible for any airline cancellation penalties. Other conditions apply.

Young Travelers Save up to 10%
Young Travelers Save up to 10%
Promotion Details
Young travelers between the ages of 5 through 17 yrs of age save up to 10%, plus receive our AffordableTours.com 10% extra savings!
Must Book By Thu, Dec 31, 2020
View Promotion Terms & Conditions ›
Young Travelers must be under the age of 18 years old on the tour departure date and accompanied by an adult (limit of one Young Traveler Discount per room). Children under 5 years old are not accepted on any escorted tour. This discount cannot be combined with our Milestone Celebrations offers.
Take Two or More Trips and Save up to $212
Take Two or More Trips and Save up to $212
Promotion Details
Save up to $212 when you book two Insight vacations of 7 days or longer or take three tours and save on two. Plus receive our AffordableTours.com 10% extra savings!
Combine with Club Bon Voyage past traveler savings.
Must Book By Thu, Dec 31, 2020
View Promotion Terms & Conditions ›
Does not apply to additional accommodations, stopovers, airfares of flight supplements, Independent City Breaks, Egypt, Israel, Jordan, Greece, trips with included cruises or cruise extensions. All trips must be booked at the same time to qualify. Additional details may apply.
Triple Room Share Reduction
Triple Room Share Reduction
Promotion Details
Travel with three people sharing one room and each of you will receive a reduction on the land-only portion of your trip's price. As always receive our AffordableTours.com 10% extra savings.
Must Book By Thu, Dec 31, 2020
View Promotion Terms & Conditions ›
Offer may not be available on all vacations. Note the third bed may be a foldaway. Cannot be combined with our Small Group Discount. Discount varies by package. Additional restrictions may apply.

5% Club Bon Voyage Savings
5% Club Bon Voyage Savings
Promotion Details
If you have traveled with Insight, Luxury Gold, Trafalgar, Brendan, African Travel, Contiki or Uniworld in the past you may be eligible for up to a 5% discount on the land portion of your next trip, plus receive our 10% AffordableTours.com additional everyday savings. Contact your Travel Consultant for applicable vacations, not all vacations will qualify.
Combinable with most other offers, exceptions may apply.
Must Book By Thu, Dec 31, 2020
View Promotion Terms & Conditions ›
Discounts and savings only apply to the land portion of your vacation and are not applicable to extra nights' accommodations, optional extensions, airfares, taxes and fees, flight supplements, surcharges and airport transfers. Sometimes more than one discount can apply. Eastern Mediterranean trips may have additional restrictions. 5% savings is not valid on all itineraries and/or departure dates. Savings may be withdrawn at any time without notice. Offer is capacity controlled and applies to new bookings only. Additional restrictions may apply.

5% Savings on Group Vacations
5% Savings on Group Vacations
Promotion Details
Travel together and save money. Family, friends, club members or colleagues, gather 9 or more people and earn a 5% discount. Plus as always receive our AffordableTours.com 10% extra savings!
Discount is combinable with Early Payment savings as well as Past Guest discount and second trip savings.
Must Book By Thu, Dec 31, 2020
View Promotion Terms & Conditions ›
Group vacations may not be offered on all dates and/or itineraries. Discount is combinable with Early Payment savings as well as Past Guest discount and second trip savings. Offer applies to new bookings only. Additional restrictions may apply.
Book With Flexibility
Peace of Mind
Complimentary "Peace of Mind" Travel Plan. Change your travel plans until 30 days before your trip
Change Destination / Vacation
Change to a different destination or vacation with the Travcorp Family of Brands.
Change Dates
Choose new departure dates if your plans change.
Great Service
Award-winning service, low prices, client satisfaction
Tour Itinerary
Discovering Bavarian Germany & Imperial Austria
Day 1

Welcome to Berlin

On arrival at Berlin's Tegel Airport, transfers leave for the hotel at 10:30 & 12:30. This afternoon, perhaps visit nearby Check Point Charlie - once the best known Berlin Wall crossing between East and West Berlin during the Cold War. Later, join your Travel Director for a Welcome Reception with the opportunity to mingle over a pleasant evening of dinner and wine.(Welcome Reception and Dinner)Accommodation: NH Collection Berlin Mitte am Checkpoint Charlie

Day 2

Discover Berlin

Marvel this morning at the landmarks of the old East and West sections of Berlin during your sightseeing tour with a Local Expert. See the Brandenburg Gate, Unter den Linden and the Reichstag Building which were all major points of focus in 1990 during the reunification of East and West Germany. Also see the Tiergarten and Kurfürstendamm famous for its shopping and entertainment. Stop a while on Museum Island before enjoying an afternoon at leisure in this once divided city.(Buffet Breakfast)
Meals: Breakfast

Day 3

Journey to Dresden

A short drive south brings you to Dresden – known as 'Florence on the Elbe'. Join a Local Expert to see the splendours of the city. From the Frauenkirche, which has risen again from the destruction of World War II, walk past 'The Procession of the Dukes', a mosaic of colossal proportions on the Royal Palace façade. See the enormous cathedral, Semper Opera House and Baroque Zwinger Palace. Tonight we'll go to Dresden-Pillnitz, where we enjoy dinner with wine at the Schloss Hotel. The baroque castle complex was built upon order of the King Augustus II the Strong in 1720, with inspiration from the Far East. Until 1918 the palace served as the summer residence for the House of Wettin.(Buffet Breakfast / Dinner with Wine)Accommodation: Hilton Dresden
Meals: Breakfast, Dinner

Day 4

Journey to Munich

In Nuremberg witness the charming blend of stone and timbered dwellings in the Old Town as well as the massive ramparts, perhaps shop for delicious Lebkuchen (gingerbread)? Continue across the Danube to Munich, the capital of the state of Bavaria, lying near the foot of the German Alps. At night, perhaps consider dinner at one of Munich's famous 'Bier Kellers'?(Buffet Breakfast)Accommodation: Pullman Hotel, Munich
Meals: Breakfast

Day 5

Oktoberfest Experience

Be welcomed into fun loving Munich with an orientation tour which shows you the Feldernhalle on the Odeonsplatz, the Palace of the Dukes of Wittelsbach, English Garden, Hofbrauhaus, St Peters Church and the famous Marienplatz. Munich hosts the most famous beer festival in the world – Oktoberfest! The beer festival has been running since 1810 and now sees over 6 million visitors each year. This afternoon enjoy the festival atmosphere, amusement rides, entertainment, beer and local Bavarian specialities for dinner! With tables reserved, your dedicated host will ensure a memorable time is had by all.(Buffet Breakfast / Dinner with Wine )
Meals: Breakfast, Dinner

Day 6

Visit the BMW Museum

After a relaxed start, take the opportunity to travel through time and experience fascinating BMW, with a history spanning 9 decades. See some of the most famous and valuable automobiles, motorcycles and engines during a tour of the museum. In the evening, join special guest - Patrick von Richthofen, a descendent of Manfred von Richthofen otherwise known as 'The Red Baron', for an unforgettable dinner.(Breakfast / Dinner with wine)
Meals: Breakfast, Dinner

Day 7

Journey to Salzburg

A short drive over the Austrian border leads to Salzburg. A city steeped in musical history, a Local Expert will introduce you to the city renowned for Mozart and not forgetting the Sound of Music. The gardens of the Mirabell Palace, the imposing Hohensalzburg Fortress, the cathedral in the old town, Mozart's birthplace and the locations which bought the city alive 'with the Sound of Music'. Later the city is yours to explore.(Buffet Breakfast)Accommodation: Sheraton Fuschlsee Salzburg Hotel Jagdhof
Meals: Breakfast

Day 8

Explore Berchtesgaden

Our day trip today takes us into 'real' Alpine Bavaria. Drive over the German border, past picturesque farmhouses and villages to Obersalzberg. Nearly 75 years ago, this small mountain paradise was the summer playground for top Nazi brass. Here we will transfer to special coaches for the scenic drive up the mountain to Hitler's notorious "Eagle's Nest". Used as a restaurant since the 50's, there are splendid views through the arches up to the 'Hohen Goll' and across the snow capped peaks. A breathtaking drive to appreciate the picturesque scenery of the region takes past hill tops and mountain villages. We stop at the Maria Gern Church and take a look inside before looping back to Salzburg.(Buffet Breakfast)
Meals: Breakfast

Day 9

Journey to Vienna

Cross the Austrian border and head east through the rolling countryside to stop in the shadow of the great Monastery of Melk. Join a river cruise along the stunning Wachau Valley, where the Danube meanders below forested cliffs, topped with picturesque churches and ruined castles. Pass the fortress of Dürnstein, where Richard the Lionheart languished in prison until discovered by his faithful Welsh minstrel, then alight beneath the vine laden cliffs of Krems. Immerse yourself in the vineyards and cellars of the local winery to learn about and sample the unique Wachau style wine. Finally head for the Austrian capital, and to our central hotel.(Buffet Breakfast)Accommodation: Intercontinental Vienna
Meals: Breakfast

Day 10

Discover Vienna

Much of Vienna's present day charm is due to the long reign of the Habsburgs, so in the morning, join a Local Expert for a guided visit of Maria Theresa's Schönbrunn Palace and formal gardens. Then get your camera ready for a drive around the famous Ring Road. This grand boulevard, built along the lines of the old city walls, showcases many of the capital's architectural masterpieces, including the Opera House, magnificent Hofburg Imperial Residence and Parliament Building. Demel is a well-known Viennese institution for its cakes and pastries. Previous noble costumers include Empress Elizabeth and Princess Pauline von Metternich. Enjoy coffee and cake in one of the splendid dining rooms to begin your leisurely afternoon in this imperial city. As night falls, experience an extraordinary concert of Viennese classical music. The best-loved works of Johann Strauss and Mozart, performed by highly acclaimed soloists and dancers, are combined with a delicious meal of traditional Austrian fare, with drinks included.(Buffet Breakfast / Celebration Dinner)
Meals: Breakfast, Dinner

Day 11

Auf Wiedersehen Vienna

Auf Wiedersehen Vienna Your journey concludes after breakfast with transfers arriving at Vienna Airport at 07:00 and 09:00.(Buffet Breakfast)
Meals: Breakfast
Authentic Dining

Dining Summary: 10 Buffet breakfasts (BB), 2 Celebration Dinner (CD), 3 dinners with wine (DW)
Insight Experiences

Munich: A private invitation to exclusive seating in the renowned Ochsenbraterei Tent. Sit back and experience the festive atmosphere of this once in a lifetime event and enjoy a three course dinner, a dedicated host and savour the Bavarian Beer!
Munich: Join special guest Patrick von Ritchthofen, a direct descendant of Manfred von Ritchthofen, otherwise known as 'The Red Baron', for an unforgettable conversation and a Celebration Dinner.
Dresden: Dinner at Schloss Hotel Dresden-Pillnitz. Situated on the premises of the former summer residence of the King of Saxony. Majestic gardens, stunning architecture of the previous centuries create a truly magical atmosphere.
Melk: A river cruise along the stunning Wachau Valley and sample wine from a vineyard in the same region.
Vienna: A concert of classic Viennese music and dance combined with a delicious meal of traditional Austrian fare.
Top Rated Highlights

Nuremberg: Visit the town of Nuremberg
Munich: Visit the BMW Museum in Munich
Hohensalzburg Fortress: Visit the imposing Hohensalzburg Fortress
Hitler's infamous: Visit Hitler's infamous retreat 'Eagles Nest'
Scenic Drive: Breathtaking scenic drive through Berchtesgaden countryside to Maria Gern chapel
Vienna: Visit the grand Schonbrunn Palace and gardens in Vienna
PRICING INCLUDES

Accommodation in hand picked hotels in the best locations
Escorted by an expert Travel Director throughout
Business class legroom onboard your 40 seater luxury air conditioned coach
Included airport transfer service on first and last day of the trip (selected times)
Hotels and restaurant tips included
Concierge service and luggage handling throughout
Hygiene and Safety Protocols for Insight Vacations Tours
Insight Vacations has introduced these enhanced hygiene protocols – for you and team members.
You can travel with Insight Vacations and be assured that their team has put numerous new measures in place to elevate their hygiene standards and protocols. The well-being of guests and team has always been, and always will be, their primary concern.
In this new, fast changing Covid-19 era, Insight Vacations is doing all they can to adapt to new requirements and expectations. Here are some important new steps and procedures that they have implemented to enhance hygiene protocols, to comply with physical distancing requirements by relevant government authorities and to give you the peace of mind when you are traveling during these new times.
Expertly Trained Travel Directors
Travel Director training equips them with enhanced hygiene and physical distancing procedures. During your trip, they will operate with a duty of care and monitor the hygiene etiquette of the guests, reacting and advising as needed, to ensure high standards are maintained. Before you travel, Insight Vacations will also keep you well informed about new protocols required in these areas, and ask that you cooperate with and heed the advice and direction of Travel Directors while on your trip. The Travel Directors have preventative measures in place to try and ensure your well-being and in the event that any unexpected issues arise on trip, they will activate additional protocols.
Stringent On-the-Road Protocols
The customized luxury coaches are sanitised before the start of your trip and have always been kept to very high standards. Following the outbreak of COVID-19, Insight Vacations have taken additional measures to elevate hygiene and sanitary practices in accordance with guidance from the World Health Organisation (WHO) and as required, applicable government regulations. The Driver training provides them with the latest hygiene protocols. They will clean and disinfect all surfaces including handrails, door handles, tables, seats, air-conditioning filters and overhead lockers on a daily basis. All the guests are asked to follow hygiene practices recommended by the World Health Organisation including the thorough and regular washing of hands and sanitising when required. Hand sanitiser is freely available on board for your use throughout the day. Please bring your own washable face mask and gloves with you, and additional hand sanitiser to make you feel comfortable, as these will be required to be worn in public in some countries. Should an unexpected situation arise, additional face masks, rubber gloves, antiviral sprays and wipes will be available for guest distribution on all trips.
A Full Team of Support 24/7
It's not just your Travel Director and Driver who will be taking care of you. Behind the scenes, the operations and guest support teams are in contact with them and on call 24/7, so you can rest assured that you're in good hands.
Physical Distancing
Adapting to the right size groups, based on government distancing requirements, you can rest assured that you will travel with the comfort of your own personal space. Have peace of mind that all of the experiences, hotels and restaurants you'll enjoy on your trip have been vetted to ensure they adhere to physical distancing and hygiene guidelines.
Trusted Partners, Exceptional Standards
Insight Vacations is very selective in who they work with and choose to only use hotels, restaurants, ground handlers and venues that take the well-being of the guests as seriously as Insight Vacations does and agrees to meet expected guidelines and specifications. Insight Vacations only works with establishments that they are confident will consistently adhere to their high standards.
Always in the Know
As part of The Travel Corporation (TTC) , Insight Vacations is kept up to date with all government advisories and travel alerts on a daily basis and is continually in touch with all of the partners on the ground in each destination. Also, rest assured that during your trip, the teams work to ensure the supplier partners (hotels, restaurants, museums and other venues) are also applying the same standard to these new hygiene and distancing protocols, to the extent possible.
Question: How many suitcases can I take with me on my trip?
Each person is allowed one "check-in," and one "carry-on." Remember to take all valuables with you as "carry-on", because electronic equipment, cameras, laptops, jewelry, business documents and money are not covered by the airlines' liability, so always carry them aboard with you.
Question: Is Airfare Included in the Price?
Airfare from your point of origin to and from the trip is not included in the land price.
Similar Tours Other Travelers Liked
This trip was one of my best. The itinerary was just right. Everything went to perfection
This was my third trip with Insight Tours. It was a very good tour. I chose Insight because of their itinerary for this particular tour.
The best of the trip, definitely the staff! Thanks!
Best price for the tour when you book with Affordable Tours
Insight took wonderful care of us
We had a wonderful experience, as always. We are excited to plan our next trip with Rachel. We love Insight Tours. They are consistently wonderful, as is Rachel
We love Insight Vacations! This was our 12th tour!
It was a wonderful trip of a lifetime
Great trip, Affordable Tours did an outstanding in booking this trip and was one of the best we have taken. The person that we worked with (Tamara) was very courteous, professional and knowledgeable in getting us get the best price available for the tour.
Nina was very helpful and made great recommendations based on her experience as a travel agent. I will highly recommend her to my friends when they are ready to make travel plans! Excellent!!!
Our Insight tour was excellent in every way. The accommodations, meals, bus, were all very high quality. The tour director and bus driver were experienced and friendly. The tour itself was fascinating as were many of the optionals.
Everything about this Insight tour was excellent. Great hotels/locations, wonderful choices for the included dinners and the included excursions were all great. Little or no options needed for this trip. Best of all was the Tour Manager, Keith McKenzie. His time management, knowledge of the areas where the hotels were located and the sites we visited were above and beyond our expectations. He was very knowledgeable and especially entertaining and his love for his job was evident at all times.
Loved my trip with Insight Tours. Absolutely wonderful.
Excellent tour director and driver. Nice hotels that were clean and offered excellent food.
This was my first experience with a tour package. I was very pleased with my experience. I will use this company again in the future and recommend it to others.
AffordableTours.com® does not itself offer, service or administer the Travel Packages, and the ultimate terms and conditions of any Travel Package made available via the Site Offerings (including the prices quoted in connection with same) will be determined by the applicable Third-Party Travel Service Provider. AffordableTours.com® does not represent or warrant that the Price Quotes are accurate, up-to-date or free of error, or that same will be honored by the applicable Third-Party Travel Service Providers. All Price Quotes, Travel Package availability, Travel Package details/itinerary and other Content are subject to change without notice. All travel details published by and through the Site Offerings should be confirmed directly with the applicable Third-Party Travel Service Provider prior to making any travel plans. Reliance on any information made available to you by and through the Site Offerings is solely at your own risk.
How It Works
Vacationing has never been easier or cheaper with the help of a dedicated travel consultant from AffordableTours.com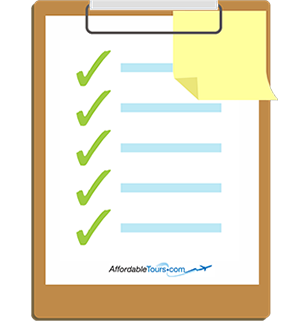 Find your perfect trip on our website and simply request a free quote. Need to speak to a live person? Call us 7 days a week at 1-800-935-2620. No robots here!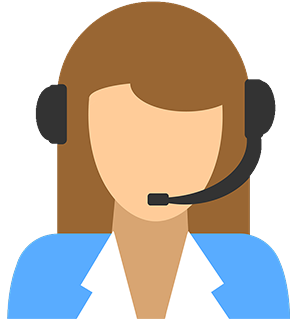 Your personal travel consultant will reach out and be your point of contact for your entire travel experience from start to finish. Did we mention you'll be working with an award winning team? Sweet!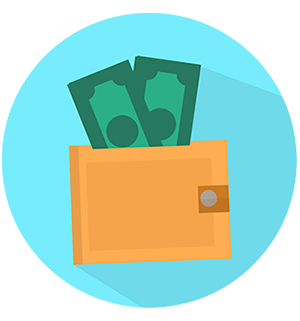 Because we're one of the largest sellers of travel, we're able to give you a discount on your vacation package. No one beats our prices!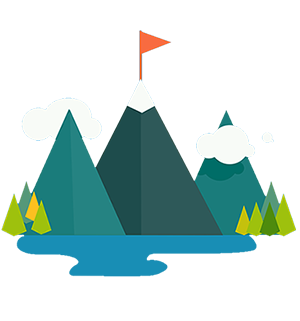 Knowing you got the best deal, all that's left is for you to pack your bags and enjoy your vacation!