Wonders of Australia 2021

Why Pay Retail?
Call us for a quick quote!
Dates & Prices
Start Date
End Date
Offers
Brochure
Land Price
Our Price
Quote
Nov 04, 2021
Nov 12, 2021
Deals

$3,975

Get Lower Price
Get Quote
Dec 02, 2021
Dec 10, 2021
Deals

$3,975

Get Lower Price
Get Quote
Jan 20, 2022
Jan 28, 2022
Deals

$3,975

Get Lower Price
Get Quote
Feb 17, 2022
Feb 25, 2022
Deals

$3,975

Get Lower Price
Get Quote
Mar 03, 2022
Mar 11, 2022
Deals

$3,975

Get Lower Price
Get Quote
LOW UNPUBLISHED PRICES ON TRAFALGAR TOURS
Why pay full price? Call us or click above for a quick quote and save money on Trafalgar Tours.
$99 Deposit Special
$99 Deposit Special
Promotion Details
Book your vacation now with our limited-time, risk-free $99 deposit. For added peace of mind, if you need to cancel your booking within 30 days of deposit, you'll receive a full refund. Combine this with savings of up to 10% on select trips, plus no change fees up until 30 days before departure for maximum flexibility and the highest confidence booking your trip for travel this year or next. Plus as always receive our AffordableTours.com 10% extra savings!
$99 Deposit is combinable with Early Payment Discount, Early Booking Discount, Last Minute Deals, year-round savings and exclusive partner offers. Offer is not applicable to group deposit but can be applied for travelers booking within the group block.
Must Book By Thu, Dec 17, 2020
View Promotion Terms & Conditions ›
$99 per person deposit valid for new bookings only made between June 15, 2020 – December 17, 2020. Deposit due at time of booking. Applicable for travel September 1, 2020 – October 31, 2021. $99 Deposit is combinable with Early Payment Discount, Early Booking Discount, Last Minute Deals, year-round savings and exclusive partner offers. Offer is not applicable to group deposit but can be applied for travelers booking within the group block. $99 per person deposit qualifies for 30-day refund guarantee – cancel for any reason within 30 days of deposit and receive a full refund. Offers: based on availability, do not apply to all trips/departures, and may be withdrawn at any time and without notice.
10% Off for Young Travelers
10% Off for Young Travelers
Promotion Details
If you're travelling with a child between the age of five and 17, we'll give you a discount of up to 10% on the land-only portion of their vacation. Plus always receive our AffordableTours.com 10% extra savings.
Must Book By Fri, Dec 31, 2021
View Promotion Terms & Conditions ›
Young travelers must be under the age of 18 years on the date of departure, and must be accompanied by an adult (limit of one Young Traveler Discount per room). Please see below for a detailed breakdown of age groups for individual brochures. Asia 5 - 11, At Leisure 5 - 18 (5 -15 for Australia and New Zealand), Australia and New Zealand 5 - 15, CostSaver 5 - 17, Europe and Britain 5 -17, Family Experiences 5 - 17, Hidden Journeys 5 - 18 (5 - 11 for Asia), South America 5 - 17, trips to Costa Rica and Panama 5 - 12, trips to Mexico 5 - 12, USA and Canada 5 - 17.
Triple Room Share Reduction
Triple Room Share Reduction
Promotion Details
Travel with three people sharing one room and each of you will receive a reduction on the land-only portion of your trip's price. As always receive our AffordableTours.com 10% extra savings
Must Book By Fri, Dec 31, 2021
View Promotion Terms & Conditions ›
Triple room reductions are based on sharing a twin or a double bedroom with an extra bed, which may be a roll-away. Discount may not apply to all itineraries, countries, regions or travel types, ask your travel consultant for full details. Additional restrictions may apply.

Room Match Solo Traveler Savings
Room Match Solo Traveler Savings
Promotion Details
Are you travelling alone but don't want to pay a supplement? On many trips, you'll have the option to room share with another same-gender solo traveler, on a twin-bed basis. Plus receive our AffordableTours.com 10% extra savings.
Combine with past guest savings.
Must Book By Fri, Dec 31, 2021
View Promotion Terms & Conditions ›
Please note that there is no guarantee roommates will be of a similar age group. If you are unable to be matched, you will be provided a single room at no extra cost. This service does not apply to City Breaks, extra nights' accommodation and all Eastern Mediterranean vacations - with the exception of Highlights of Turkey (without cruise) and the Best of Turkey. Room match may not be available on all dates and/or vacations, ask your travel consultant for applicable itineraries. Additional restrictions may apply.

5% Savings on Group Vacations
5% Savings on Group Vacations
Promotion Details
Travel together and save money. Family, friends, club members or colleagues, gather 9 to 15 people and earn a 5% discount. Plus as always receive our AffordableTours.com 10% extra savings!
This discount is combinable with many of Trafalgar's other great savings! (Restrictions may apply)
Must Book By Fri, Dec 31, 2021
View Promotion Terms & Conditions ›
Not applicable to Hidden Journeys, Israel, vacations with trains, Greek Island Hopper, Solo Traveler Discount and extra nights' accommodations. Discount is combinable with Triple room and Young Traveler discounts. Discount limited to one group per coach.
VIT (Very Important Traveler) Savings
VIT (Very Important Traveler) Savings
Promotion Details
Are you a VIT (Very Important Traveler)? If you have traveled with Trafalgar, Cost Saver, Insight, African Travel, Contiki or Uniworld you are a VIT and will receive an additional 5% savings on select itineraries and/or departures as well as priority access on newly released vacations, exclusive launch offers and access to secret sales! Plus, receive our 10% AffordableTours.com additional everyday savings. Contact your Travel Consultant for applicable vacations.
Must Book By Thu, Dec 31, 2020
View Promotion Terms & Conditions ›
VIT (Very Important Traveler) program is valid to past TTC guests only. 5% savings is not valid on all itineraries and/or departure dates. Savings may be withdrawn at any time without notice. Offer is capacity controlled and applies to new bookings only. Additional restrictions may apply.
Book With Flexibility
Peace of Mind
Complimentary "Peace of Mind" Travel Plan. Change your travel plans until 30 days before your trip
Change Destination / Vacation
Change to a different destination or vacation with the Travcorp Family of Brands.
Change Dates
Choose new departure dates if your plans change.
Great Service
Award-winning service, low prices, client satisfaction
Tour Itinerary
Kick off your Australian adventure with a warm 'Brizzie' welcome, before heading to the Great Barrier Reef and onwards to the iconic sights and sounds of Sydney.
Day 1

Arrive Brisbane (2 Nights)

Welcome to Brisbane, the capital of Queensland (flights to arrive prior to 2pm). Today you'll meet your Travel Director and fellow travel companions at a Welcome Reception, before heading to a unique 'Be My Guest' experience at City Winery - Brisbane's first urban winery. 'Connect with Locals' over a dinner hosted by the Group Sommelier or Winemaker, where you'll learn about the inner workings of this micro-winery, which sources grapes from across Australia's celebrated wine regions. Learn about how food and wine work together in this unforgettable food and wine pairing. It is the perfect introduction to Brisbane's modern, vibrant and generous spirit.Accommodation: Adina Apartment

Day 2

Brisbane Sightseeing

This morning we'll head to Australia Zoo's Wildlife Hospital. Australia's wildlife is uniquely its own and much-loved by the world. See how Trafalgar works with the Wildlife Warriors and go behind the scenes to see how the Australia Zoo Wildlife Hospital is giving injured wildlife a second chance. Over a twelve month period, between 6,000 and 8,000 animals are brought to the hospital for lifesaving treatment. Returning to the city, we'll 'Dive Into Culture' on an indigenous walking tour of Brisbane. As the captivating sounds of the Didgeridoo ring out, we'll uncover the fascinating history, art and rich cultural heritage of Meeanjin (Brisbane City) with an Aboriginal guide, whose ancestors inhabited the shores of the Brisbane River for over 40,000 years. The evening is yours, perhaps to explore the Queen Street Mall, Queen's Wharf or the trendy bars and restaurants of Brisbane's South Bank.
Meals: Breakfast

Day 3

Brisbane - Hamilton Island (3 Nights)

Fly to an unspoilt island paradise in the very heart of Queensland's Whitsundays, Hamilton Island. Slip straight into relaxation mode as you contemplate life on 'Hamo' - as it's affectionately known by locals - marvelling at its long white beaches and teal water, brimming with marine life. Book your spot on a sun lounger at the pool, head for a walk on one of the island's many hiking trails, or grab a golf buggy to explore this car-free coastal wonderland at your own pace (driver's licence required). Grab dinner at your hotel before heading to bed, tomorrow is a bucket-list day of epic proportions.Accommodation: Reef View, Hamilton Island
Meals: Breakfast, Dinner

Day 4

Great Barrier Reef

Explore the Whitsundays, an island archipelago in the Coral Sea - and your tropical gateway to the iconic Great Barrier Reef. Cruise across the impossibly blue waters of the World Heritage-listed marine park to explore the hidden corners and colourful depths of the reef, making a stop at Whitsundays' floating pontoon, the perfect platform from which to experience the amazing marine life and corals of the Whitsundays. Swim or snorkel (equipment provided), before indulging in a buffet lunch, while a whole other world swims peacefully below. Or take a scenic flight from the pontoon and experience the Great Barrier Reef, one of the seven natural wonders of the world, from above - including the famous Heart Reef, a stunning composition of coral perfectly formed in the shape of a heart (optional experience).
Meals: Breakfast, Lunch

Day 5

Hamilton Island at Leisure

Spend the day in complete relaxation or continue exploring the natural beauty of the island. Enjoy a coffee at the marina, lace up your hiking boots and head up Passage Peak for flagship views across the archipelago. Don your swimming togs for a dip in the warm waters off Catseye Beach - or go in search of Coral Cove, one of the island's most secluded inlets. We highly recommend booking an optional catamaran cruise to the stunning silica beach of Whitehaven - the most beautiful beach in all the Whitsundays (and arguably, Australia).
Meals: Breakfast

Day 6

Hamilton Island - Sydney (3 Nights)

An easy start to the day gives you some more time to enjoy Hamilton. Savour a leisurely breakfast, sneak in one last swim and soak up the views - soon we'll board our flight to Sydney. This evening we'll catch the sunset from Sydney's popular Darling Harbour, watching the city light up around us as we enjoy a Regional Dinner at a waterside restaurant.Accommodation: Hyatt Regency (Darling Harbour View)
Meals: Breakfast, Dinner

Day 7

Sydney Sightseeing

This morning we'll join a 'Local Specialist' for a Behind the Scenes Sydney Opera House Tour. You'll walk up the steps and under the 'sails' of this iconic building, to delve into the heart and history of one of the world's most beloved opera houses. Take in the Drama Theatre, the Playhouse and the spectacular Concert Hall, before pausing on the lower concourse to watch the world go by. For a change of scene, we'll head to Sydney's famous Bondi Beach. Enjoy some free time in order to wander along the strip, heading in and out of surf shops, which stand shoulder to shoulder with fashion boutiques and gift stores. Grab a bite to eat at one of Bondi's sidewalk cafés - or dip your toes into the warm Pacific Ocean. Active souls can follow the boardwalk as it twists and turns above sandstone cliffs, past Australia's oldest lighthouse for dramatic views across the ocean. This afternoon we'll 'Make A Difference' and 'Join Trafalgar' at Our Big Kitchen, a community organisation that encourages individuals to help provide meals for those in need. This evening is at leisure, so take the opportunity to explore Sydney's vibrant CBD, Darling Harbour and Circular Quay.
Meals: Breakfast

Day 8

Sydney at Leisure

Get your final fix of Sydney with a full day to explore. Soak up incredible city views on a ferry trip to Manly Beach, wander around the Royal Botanic Garden, or get your adrenaline racing with an Optional Experience thrilling climb up (and over) Sydney Harbour Bridge. With so much to see and do, you'll need every last second available. This evening you'll join your Travel Director and fellow travel companions for a Farewell Dinner cruise around Sydney Harbour. Have your camera handy as you sail past Sydney's most iconic sights, your Australian adventure is coming to end.
Meals: Breakfast, Dinner

Day 9

Depart Sydney

Departure Day. It's a final, fond farewell to Sydney as we transfer you to Sydney Airport for your onward flight (flights anytime).
Meals: Breakfast
Sightseeing Highlights

CITY TOUR in Brisbane & Sydney
CRUISE in the Whitsundays and on Sydney Harbour
VIEW native Australian animals at Australia Zoo
VISIT Australia Zoo Wildlife Hospital, Great Barrier Reef, Sydney Opera House and Bondi Beach
Dining Highlights

8 breakfasts
1 lunch
4 dinners (Including Connect With Locals)
First class travel Highlights

Audio Headsets for flexible sightseeing
Daily breakfast and an average of 50% of evening meals
Luxury air-conditioned coach with WiFi in most countries or alternative transportation (such as rail journeys)
A Trafalgar bonus - all Intra-Air Flights: Brisbane to Hamilton Island and Hamilton Island to Sydney
Cherry-picked hotels all tried and trusted
Handcrafted Highlights
Optional Experiences and free time
All porterage and local charges included
Must-see sightseeing and surprise extras
An expert Travel Director and separate Driver, Driver Guide only on Mini-Stays
All hotel tips, charges and local taxes
Airport transfers on the first and last day of your guided holiday
VIP entry to many sights
Hygiene and Safety Protocols for Trafalgar Tours
Trafalgar has introduced these enhanced hygiene protocols – for you and team members.
You can travel with Trafalgar and be assured that their team has put numerous new measures in place to elevate their hygiene standards and protocols. The well-being of guests and team has always been, and always will be, their primary concern.
In this new, fast changing Covid-19 era, Trafalgar is doing all they can to adapt to new requirements and expectations. Here are some important new steps and procedures that they have implemented to enhance hygiene protocols, to comply with physical distancing requirements by relevant government authorities and to give you the peace of mind when you are traveling during these new times.
Expertly Trained Travel Directors
Travel Director training equips them with enhanced hygiene and physical distancing procedures. During your trip, they will operate with a duty of care and monitor the hygiene etiquette of the guests, reacting and advising as needed, to ensure high standards are maintained. Before you travel, Trafalgar will also keep you well informed about new protocols required in these areas, and ask that you cooperate with and heed the advice and direction of Travel Directors while on your trip. The Travel Directors have preventative measures in place to try and ensure your well-being and in the event that any unexpected issues arise on trip, they will activate additional protocols.
Stringent On-the-Road Protocols
The customized luxury coaches are sanitised before the start of your trip and have always been kept to very high standards. Following the outbreak of COVID-19, Trafalgar have taken additional measures to elevate hygiene and sanitary practices in accordance with guidance from the World Health Organisation (WHO) and as required, applicable government regulations. The Driver training provides them with the latest hygiene protocols. They will clean and disinfect all surfaces including handrails, door handles, tables, seats, air-conditioning filters and overhead lockers on a daily basis. All the guests are asked to follow hygiene practices recommended by the World Health Organisation including the thorough and regular washing of hands and sanitising when required. Hand sanitiser is freely available on board for your use throughout the day. Please bring your own washable face mask and gloves with you, and additional hand sanitiser to make you feel comfortable, as these will be required to be worn in public in some countries. Should an unexpected situation arise, additional face masks, rubber gloves, antiviral sprays and wipes will be available for guest distribution on all trips.
A Full Team of Support 24/7
It's not just your Travel Director and Driver who will be taking care of you. Behind the scenes, the operations and guest support teams are in contact with them and on call 24/7, so you can rest assured that you're in good hands.
Physical Distancing
Adapting to the right size groups, based on government distancing requirements, you can rest assured that you will travel with the comfort of your own personal space. Have peace of mind that all of the experiences, hotels and restaurants you'll enjoy on your trip have been vetted to ensure they adhere to physical distancing and hygiene guidelines.
Trusted Partners, Exceptional Standards
Trafalgar is very selective in who they work with and choose to only use hotels, restaurants, ground handlers and venues that take the well-being of the guests as seriously as Trafalgar does and agrees to meet expected guidelines and specifications. Trafalgar only works with establishments that they are confident will consistently adhere to their high standards.
Always in the Know
As part of The Travel Corporation (TTC) , Trafalgar is kept up to date with all government advisories and travel alerts on a daily basis and is continually in touch with all of the partners on the ground in each destination. Also, rest assured that during your trip, the teams work to ensure the supplier partners (hotels, restaurants, museums and other venues) are also applying the same standard to these new hygiene and distancing protocols, to the extent possible.
Question: How many suitcases can I take with me on my trip?
Each person is allowed one "check-in," and one "carry-on." Remember to take all valuables with you as "carry-on", because electronic equipment, cameras, laptops, jewelry, business documents and money are not covered by the airlines' liability, so always carry them aboard with you.
Question: Is Airfare Included in the Price?
Airfare from your point of origin to and from the trip is not included in the land price.
Similar Tours Other Travelers Liked
Trafalgar is just the most wonderful travel operator - they staff are so kind and generous with their time, they truly make very effort to make you feel as if you are the most important person and your good time is their primary objective - they surprise you throughout the trip with little unexpected treats and stay always close on hand to monitor activities to make sure everyone is smiling and happy - I would not travel with any other service
The value derived from the trip far outweighs the price paid. The hotel accommodations, the food, the optional experience, the hidden gem, the transportation were more than satisfactory. The operator is professional, friendly, safety conscious and enthusiastic.
Trafalgar tours is an excellent company. The tours and people are great and they handle everything. You can never see so much or learn so much on your own.
The trip was much more than we expected! It was very well organized, travel director Brendon was very good, knowledgeable, helpful and everything was explained in detailed to us in every step of all the places we're going! He's awesome as well as our driver Tyson who took care of us iin all our needs! There are no dull moments in the motor coach, we had so much fun!!! Definitely will come back and will recommend Trafalgar! Thanks
This trip was phenomenal and I would definitely recommend it. Trafalgar did an excellent job from start to finish. Tyson, our travel guide, was wonderful. He went above and beyond to make sure our trip was very memorable. The accommodations were very nice, the extra meals were excellent and the itinerary was perfect. We saw some beautiful places. Do not hesitate to take this trip. You will not regret it. We will definitely be booking trips with Trafalgar in the future.
Trafalgar did an excellent job on this tour with a very organized and personable tour director.
This was my second trip with Trafalgar and it was just as amazing as the first. The tour director, Stephen, did a fantastic job of creating an atmosphere of comradarie and fun.
Trip was more strenuous than we had expected. Our tour director, Lutezia was outstanding. She went above and beyond to insure that everyone had a memorable experience,
Booking with affordable tours was as simple and easy as it gets. I was able to get all of my questions answered promptly and got all correct information about our vacation before travel.
This is our second trip with Trafalgar and we are indeed pleased with the wonderful and memorable experiences they have given us . They do plan their itinerary in a very thoughtful and comprehensive way so as to offer the travelers a meaningful and unique experience which they may not be able to do on their own.
Very satisfied with Trafalgar tours and their tour director and bus driver!
Everything went so smoothly & went above our expectations! All of the services booked through affordable tours were on time & professional! Trafalgar planned every detail & their excursions were well worth every penny! We're definitely interested in traveling with Trafgar again!
We had a wonderful tour. Saw a lot, learned a lot, Met a lot of nice people and had a great Tour Director and driver.
It was a great trip carried out by Trafalgar and planned and managed by our two Affordable Tours agents. We'll be happy to you contact Affordable Tours for our next trip in 2020 or 2021.
Trafalgar was great. So many details were taken care of so that I didn't have to think about them. Our tour guide was great and the entire experience was great I would definitely consider another Trafalgar tour.
AffordableTours.com® does not itself offer, service or administer the Travel Packages, and the ultimate terms and conditions of any Travel Package made available via the Site Offerings (including the prices quoted in connection with same) will be determined by the applicable Third-Party Travel Service Provider. AffordableTours.com® does not represent or warrant that the Price Quotes are accurate, up-to-date or free of error, or that same will be honored by the applicable Third-Party Travel Service Providers. All Price Quotes, Travel Package availability, Travel Package details/itinerary and other Content are subject to change without notice. All travel details published by and through the Site Offerings should be confirmed directly with the applicable Third-Party Travel Service Provider prior to making any travel plans. Reliance on any information made available to you by and through the Site Offerings is solely at your own risk.
How It Works
Vacationing has never been easier or cheaper with the help of a dedicated travel consultant from AffordableTours.com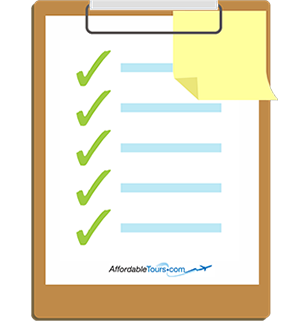 Find your perfect trip on our website and simply request a free quote. Need to speak to a live person? Call us 7 days a week at 1-800-935-2620. No robots here!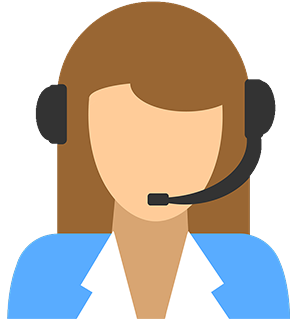 Your personal travel consultant will reach out and be your point of contact for your entire travel experience from start to finish. Did we mention you'll be working with an award winning team? Sweet!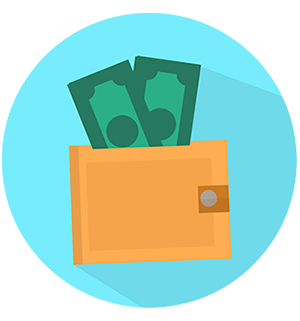 Because we're one of the largest sellers of travel, we're able to give you a discount on your vacation package. No one beats our prices!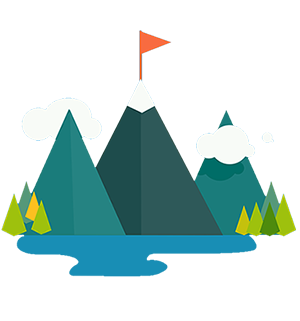 Knowing you got the best deal, all that's left is for you to pack your bags and enjoy your vacation!