English Literary Trail - Summer 2021

Why Pay Retail?
Call us for a quick quote!
LOW UNPUBLISHED PRICES ON INSIGHT VACATIONS TOURS
Why pay full price? Call us or click above for a quick quote and save money on Insight Vacations Tours.
$99 Deposits on Worldwide Vacations
$99 Deposits on Worldwide Vacations
Promotion Details
For a limited time, enjoy a reduced deposit of $99 per person (regularly $200) and a 30-day refund guarantee on guided trips with Insight Vacations, plus receive our 10% AffordableTours.com everyday savings.
Must Book By Thu, Dec 17, 2020
View Promotion Terms & Conditions ›
*Terms & Conditions: $99 per person deposit valid for new bookings only made between June 15, 2020 – December 17, 2020. Deposit due at time of booking. Applicable for travel September 1, 2020 – October 31, 2021. $99 Deposit is combinable with Early Payment Discount, Early Booking Discount, Last Minute Deals, year-round savings and exclusive partner offers. An additional deposit is required at 120 days for select Europe, USA/Canada, Asia and Africa trips that include internal segments. Offer is not applicable to group deposit but can be applied for travelers booking within the group block. $99 per person deposit qualifies for 30-day refund guarantee – cancel for any reason within 30 days of deposit and receive a full refund. Offer based on availability and may be withdrawn at any time without notice. CST No. 20687545-20. Temporary changes to standard terms and conditions apply to new bookings until further notice. This penalty waiver allows you to change the destination and/or trip you are traveling on. If you choose a trip or departure that is more expensive than the original, you are responsible for the difference in price; if the trip or departure is less expensive than the original, a future travel credit will be issued for the difference. Normal penalties apply for full cancellation without rebooking or cancellations within 30 days of departure. Please note, airlines may impose different change policies, and if you declined travel insurance, you are responsible for any airline cancellation penalties. Other conditions apply.

Young Travelers Save up to 10%
Young Travelers Save up to 10%
Promotion Details
Young travelers between the ages of 5 through 17 yrs of age save up to 10%, plus receive our AffordableTours.com 10% extra savings!
Must Book By Thu, Dec 31, 2020
View Promotion Terms & Conditions ›
Young Travelers must be under the age of 18 years old on the tour departure date and accompanied by an adult (limit of one Young Traveler Discount per room). Children under 5 years old are not accepted on any escorted tour. This discount cannot be combined with our Milestone Celebrations offers.
Take Two or More Trips and Save up to $212
Take Two or More Trips and Save up to $212
Promotion Details
Save up to $212 when you book two Insight vacations of 7 days or longer or take three tours and save on two. Plus receive our AffordableTours.com 10% extra savings!
Combine with Club Bon Voyage past traveler savings.
Must Book By Thu, Dec 31, 2020
View Promotion Terms & Conditions ›
Does not apply to additional accommodations, stopovers, airfares of flight supplements, Independent City Breaks, Egypt, Israel, Jordan, Greece, trips with included cruises or cruise extensions. All trips must be booked at the same time to qualify. Additional details may apply.
Triple Room Share Reduction
Triple Room Share Reduction
Promotion Details
Travel with three people sharing one room and each of you will receive a reduction on the land-only portion of your trip's price. As always receive our AffordableTours.com 10% extra savings.
Must Book By Thu, Dec 31, 2020
View Promotion Terms & Conditions ›
Offer may not be available on all vacations. Note the third bed may be a foldaway. Cannot be combined with our Small Group Discount. Discount varies by package. Additional restrictions may apply.

5% Club Bon Voyage Savings
5% Club Bon Voyage Savings
Promotion Details
If you have traveled with Insight, Luxury Gold, Trafalgar, Brendan, African Travel, Contiki or Uniworld in the past you may be eligible for up to a 5% discount on the land portion of your next trip, plus receive our 10% AffordableTours.com additional everyday savings. Contact your Travel Consultant for applicable vacations, not all vacations will qualify.
Combinable with most other offers, exceptions may apply.
Must Book By Thu, Dec 31, 2020
View Promotion Terms & Conditions ›
Discounts and savings only apply to the land portion of your vacation and are not applicable to extra nights' accommodations, optional extensions, airfares, taxes and fees, flight supplements, surcharges and airport transfers. Sometimes more than one discount can apply. Eastern Mediterranean trips may have additional restrictions. 5% savings is not valid on all itineraries and/or departure dates. Savings may be withdrawn at any time without notice. Offer is capacity controlled and applies to new bookings only. Additional restrictions may apply.

5% Savings on Group Vacations
5% Savings on Group Vacations
Promotion Details
Travel together and save money. Family, friends, club members or colleagues, gather 9 or more people and earn a 5% discount. Plus as always receive our AffordableTours.com 10% extra savings!
Discount is combinable with Early Payment savings as well as Past Guest discount and second trip savings.
Must Book By Thu, Dec 31, 2020
View Promotion Terms & Conditions ›
Group vacations may not be offered on all dates and/or itineraries. Discount is combinable with Early Payment savings as well as Past Guest discount and second trip savings. Offer applies to new bookings only. Additional restrictions may apply.
Book With Flexibility
Peace of Mind
Complimentary "Peace of Mind" Travel Plan. Change your travel plans until 30 days before your trip
Change Destination / Vacation
Change to a different destination or vacation with the Travcorp Family of Brands.
Change Dates
Choose new departure dates if your plans change.
Great Service
Award-winning service, low prices, client satisfaction
Tour Itinerary
Walk in the footsteps of some of England's most renowned authors. Take in a play at Stratford-upon-Avon, walk part of the 'Agatha Christie Mile', and visit the homes of Thomas Hardy, Beatrix Potter, Jane Austen and more.
Day 1

Welcome to London

On arrival, you are transferred to your hotel. This evening, join your Travel Director for a welcome drink, followed by dinner and wine.(Dinner with Wine)Accommodation: Amba Grosvenor
Meals: Dinner

Day 2

Discover London's Literary History

Join your Local Expert to see famous landmarks and discover some of London's literary history. On your visit to Westminster Abbey, visit Poets Corner and see the tombs of literary luminaries such as Chaucer, Dickens, Tennyson and see the memorials to Milton, Keats, and Shelley amongst others. We continue to the Bloomsbury area and hear tales of the Bloomsbury Group whilst walking through its picturesque streets and squares. During your visit to The Dickens Museum, discover the family life of Dickens, see the writer's desk and handwritten drafts from the novels he wrote whilst living there. This evening visit London's West End, home of theatreland and enjoy a performance of Agatha Christie's "The Mouse Trap".(Breakfast)
Meals: Breakfast

Day 3

Austen's Hampshire and Salisbury

Depart London and journey into the county of Hampshire. Hampshire was not only the birthplace of Jane Austen, but its people and the society in which she moved provided inspiration for many of her novels, classics such as Pride and Prejudice, Emma, Mansfield Park and Sense and Sensibility. Here you visit Chawton House and discover the 'Great House' referred to in Austen's letters. You also visit nearby Winchester, where she was finally laid to rest in Winchester Cathedral, in 1817 - at the age of just 41. Then onto your accommodation in the cathedral city of Salisbury, otherwise known as Melchester in in Thomas Hardy's "Jude the Obscure".(Breakfast)Accommodation: Mercure White Hart, Salisbury
Meals: Breakfast

Day 4

Hardy's Dorset

Travel to Dorset to visit Thomas Hardy's Cottage. Thomas Hardy was born here in 1840, the cottage was built of cob and thatch by his greatgrandfather and has been little altered since the family left. It was from here that he wrote several of his early short stories, poetry and novels including 'Under the Greenwood Tree' and 'Far from the Madding Crowd'. Tour the cottage and then take a short stroll in Thorncombe Woods next door. This is an ancient woodland and nature reserve that opens out onto heathland and the beginning of Hardy's Egdon Heath. The historic market town of Dorchester nearby was used as the fictional base for his novel "The Mayor of Casterbridge". Enjoy some free time before we continue to Torquay where we stay at the hotel where Agatha Christie spent her honeymoon.(Breakfast / Dinner with wine)Accommodation: The Grand Hotel, Torquay
Meals: Breakfast, Dinner

Day 5

Follow in Christie's Footsteps

The Queen of Crime was born in Torquay in 1890, and the town has several landmarks which are associated with her. With your Local Expert, walk part of the The Agatha Christie Mile, which takes in 10 landmarks - all dotted around the Torquay harbour and seafront. Look out for clues which spell out the name of a character linked with Dame Agatha's books. Travel by ferry to Greenway, the beloved holiday home of Agatha Christie and walk from the pier to the house where she would spend summers and Christmas with family and friends. During your visit we stop and see the Boathouse, scene of the crime in "Dead Man's Folly". Upon your return to Torquay we enjoy a delicious Devonshire Tea.(Breakfast / Tea)
Meals: Breakfast

Day 6

Dartmoor and Georgian Bath

Travel via Dartmoor National Park to Bath. Its stunning honey coloured Georgian architecture is straight out of a Jane Austen novel. With your Local Expert we visit the Roman Baths and the Jane Austen Centre. Austen lived in Bath between 1801 and 1806 and it provided the backdrop for two of her novels – Northanger Abbey, and Persuasion.(Breakfast)Accommodation: Francis Hotel MGallery, Bath
Meals: Breakfast

Day 7

Cotswolds and Shakespeare's Stratford-upon-Avon

Journey through the picturesque Cotswolds, stopping in Bibury, one of the most picturesque villages to admire the cottages of Arlington Row. Later we arrive into Stratford-upon-Avon, synonymous with William Shakespeare. A walking tour with your Local Expert includes a visit to Shakespeare's birthplace and finishes with a visit to the beautiful riverside church of Holy Trinity, where he is buried. This evening after dinner attend a performance at the Royal Shakespeare Company.(Breakfast / Dinner with wine)Accommodation: Double Tree by Hilton, Stratfordupon-Avon
Meals: Breakfast, Dinner

Day 8

Medieval Chester and the Lake District

A leisurely drive brings you to the medieval city of Chester, enjoy views of the city walls and red sandstone cathedral, before continuing your journey to the enchanting Lake District, whose stunning scenery has inspired many writers and poets.(Breakfast / Dinner with Wine)Accommodation: Lowood Bay Hotel, Windermere
Meals: Breakfast, Dinner

Day 9

English writers and the Lake District

William Wordsworth proclaimed the Lake District "The loveliest spot that man hath ever found". We visit Dove Cottage where Wordsworth and his family once lived, and during your tour, imagine how their life would have been. Later enjoy the tales of Beatrix Potter with a visit to her home of Hill Top. Potter used the surrounding countryside and house as inspiration for many of her books. Full of her favourite things, every room contains a reference to a picture in a "tale", which you can spot during your visit.(Breakfast / Dinner with Wine)
Meals: Breakfast, Dinner

Day 10

The Brontes and York Minister

Travel into Bronte Country, visiting Haworth village. Your Local Expert introduces you to the world of the Brontes, including a tour of the Parsonage, where the sisters wrote in the dining room. Wuthering Heights, Jane Eyre and Agnes Grey were all written here. Your day ends in historic York, where you will join your Local Expert for a walking tour and visit the York Minster, and see the Five Sisters window, described by Charles Dickens in Nicholas Nickleby.(Breakfast)Accommodation: Grand Hotel and Spa, York
Meals: Breakfast

Day 11

Cambridge's Storied Past

The university city of Cambridge has many famous literary connections. From EM Forster to modern day novelists such as Zadie Smith. Joining your Local Expert, you visit Trinity College whose alumni include the poets Lord Byron and Lord Tennyson. During your free time maybe immerse yourself in one of the city's bookshops, or even pop into The Eagle and try a pint of its DNA beer?(Breakfast)Accommodation: Clayton Hotel, Cambridge
Meals: Breakfast

Day 12

Oxford University

Oxford, home of the world's oldest university in the English-speaking world, and where many literary greats studied and worked. With your Local Expert we visit colleges connected with the writers CS Lewis and JRR Tolkien who taught at Magdalen and Trinity. Enjoy some free time to explore the city also featured in the Inspector Morse series by Colin Dexter before we head into the Chiltens where you will be staying.(Breakfast)Accommodation: Danesfield House Hotel, Marlow
Meals: Breakfast

Day 13

Highclere Castle

History comes to life with a visit to Highclere Castle today, home of the Earl and Lady Carnarvon. It houses an incredible Egyptian Antiquities collection started by the 5th Earl of Carnarvon, the main financial backer of Howard Carter's 1922 discovery of Tutankhamen's Tomb. But, nowadays it is more recognized as being featured in the television series created by the novelist Julian Fellows, Downton Abbey. Enjoy the grounds before returning to Marlow with a stop in Henley-upon-Thames, well known for its Royal Regatta. This evening, join your Travel Director for a Celebration Dinner with wine.(Breakfast / Celebration Dinner with wine)
Meals: Breakfast, Dinner

Day 14

Royal Windsor and London

A leisurely start brings you to riverside royal Windsor, where you visit the historic castle's state apartments and St George's Chapel, scene of recent royal weddings, and also the burial place of King Henry VIII. Later we arrive back into London with time to maybe visit Foyles or Hatchards and pick up some books by which to remember your trip.(Breakfast)Accommodation: Amba Grosvenor Hotel, London
Meals: Breakfast

Day 15

Depart London

Your trail through England ends this morning after breakfast. Transfers to the airport are available.(Breakfast)
Meals: Breakfast
Authentic Dining

Dining Summary: 14 breakfasts (B), 6 dinners with wine (DW), 1 Afternoon Tea (AT)
Top Rated Highlights

London: Take in a play in London's famous West End theatre district, and attend a performance of the Royal Shakespeare Company in Stratfordupon-Avon.
Torquay: Walk part of the 'Agatha Christie Mile' in her hometown of Torquay.
London: Visit the homes of famous authors including Thomas Hardy, Beatrix Potter, Jane Austen, Charles Dickens and William Shakespeare.
Cambridge and Oxford Universities: Visit the academic home of many great British authors with visits to both Cambridge and Oxford Universities.
Downton Abbey: Visit Highclere Castle, featured in Downton Abbey.
Windsor Castle and St. George's Chapel: Take a peak at royal life with a visit to Windsor Castle and St. George's Chapel.
PRICING INCLUDES

Accommodation in hand picked hotels in the best locations
Escorted by an expert Travel Director throughout
Business class legroom onboard your 40 seater luxury air conditioned coach
Included airport transfer service on first and last day of the trip (selected times)
Hotels and restaurant tips included
Concierge service and luggage handling throughout
Hygiene and Safety Protocols for Insight Vacations Tours
Insight Vacations has introduced these enhanced hygiene protocols – for you and team members.
You can travel with Insight Vacations and be assured that their team has put numerous new measures in place to elevate their hygiene standards and protocols. The well-being of guests and team has always been, and always will be, their primary concern.
In this new, fast changing Covid-19 era, Insight Vacations is doing all they can to adapt to new requirements and expectations. Here are some important new steps and procedures that they have implemented to enhance hygiene protocols, to comply with physical distancing requirements by relevant government authorities and to give you the peace of mind when you are traveling during these new times.
Expertly Trained Travel Directors
Travel Director training equips them with enhanced hygiene and physical distancing procedures. During your trip, they will operate with a duty of care and monitor the hygiene etiquette of the guests, reacting and advising as needed, to ensure high standards are maintained. Before you travel, Insight Vacations will also keep you well informed about new protocols required in these areas, and ask that you cooperate with and heed the advice and direction of Travel Directors while on your trip. The Travel Directors have preventative measures in place to try and ensure your well-being and in the event that any unexpected issues arise on trip, they will activate additional protocols.
Stringent On-the-Road Protocols
The customized luxury coaches are sanitised before the start of your trip and have always been kept to very high standards. Following the outbreak of COVID-19, Insight Vacations have taken additional measures to elevate hygiene and sanitary practices in accordance with guidance from the World Health Organisation (WHO) and as required, applicable government regulations. The Driver training provides them with the latest hygiene protocols. They will clean and disinfect all surfaces including handrails, door handles, tables, seats, air-conditioning filters and overhead lockers on a daily basis. All the guests are asked to follow hygiene practices recommended by the World Health Organisation including the thorough and regular washing of hands and sanitising when required. Hand sanitiser is freely available on board for your use throughout the day. Please bring your own washable face mask and gloves with you, and additional hand sanitiser to make you feel comfortable, as these will be required to be worn in public in some countries. Should an unexpected situation arise, additional face masks, rubber gloves, antiviral sprays and wipes will be available for guest distribution on all trips.
A Full Team of Support 24/7
It's not just your Travel Director and Driver who will be taking care of you. Behind the scenes, the operations and guest support teams are in contact with them and on call 24/7, so you can rest assured that you're in good hands.
Physical Distancing
Adapting to the right size groups, based on government distancing requirements, you can rest assured that you will travel with the comfort of your own personal space. Have peace of mind that all of the experiences, hotels and restaurants you'll enjoy on your trip have been vetted to ensure they adhere to physical distancing and hygiene guidelines.
Trusted Partners, Exceptional Standards
Insight Vacations is very selective in who they work with and choose to only use hotels, restaurants, ground handlers and venues that take the well-being of the guests as seriously as Insight Vacations does and agrees to meet expected guidelines and specifications. Insight Vacations only works with establishments that they are confident will consistently adhere to their high standards.
Always in the Know
As part of The Travel Corporation (TTC) , Insight Vacations is kept up to date with all government advisories and travel alerts on a daily basis and is continually in touch with all of the partners on the ground in each destination. Also, rest assured that during your trip, the teams work to ensure the supplier partners (hotels, restaurants, museums and other venues) are also applying the same standard to these new hygiene and distancing protocols, to the extent possible.
Question: How many suitcases can I take with me on my trip?
Each person is allowed one "check-in," and one "carry-on." Remember to take all valuables with you as "carry-on", because electronic equipment, cameras, laptops, jewelry, business documents and money are not covered by the airlines' liability, so always carry them aboard with you.
Question: Is Airfare Included in the Price?
Airfare from your point of origin to and from the trip is not included in the land price.
Similar Tours Other Travelers Liked
This trip was one of my best. The itinerary was just right. Everything went to perfection
This was my third trip with Insight Tours. It was a very good tour. I chose Insight because of their itinerary for this particular tour.
The best of the trip, definitely the staff! Thanks!
Best price for the tour when you book with Affordable Tours
Insight took wonderful care of us
We had a wonderful experience, as always. We are excited to plan our next trip with Rachel. We love Insight Tours. They are consistently wonderful, as is Rachel
We love Insight Vacations! This was our 12th tour!
It was a wonderful trip of a lifetime
Great trip, Affordable Tours did an outstanding in booking this trip and was one of the best we have taken. The person that we worked with (Tamara) was very courteous, professional and knowledgeable in getting us get the best price available for the tour.
Nina was very helpful and made great recommendations based on her experience as a travel agent. I will highly recommend her to my friends when they are ready to make travel plans! Excellent!!!
Our Insight tour was excellent in every way. The accommodations, meals, bus, were all very high quality. The tour director and bus driver were experienced and friendly. The tour itself was fascinating as were many of the optionals.
Everything about this Insight tour was excellent. Great hotels/locations, wonderful choices for the included dinners and the included excursions were all great. Little or no options needed for this trip. Best of all was the Tour Manager, Keith McKenzie. His time management, knowledge of the areas where the hotels were located and the sites we visited were above and beyond our expectations. He was very knowledgeable and especially entertaining and his love for his job was evident at all times.
Loved my trip with Insight Tours. Absolutely wonderful.
Excellent tour director and driver. Nice hotels that were clean and offered excellent food.
This was my first experience with a tour package. I was very pleased with my experience. I will use this company again in the future and recommend it to others.
AffordableTours.com® does not itself offer, service or administer the Travel Packages, and the ultimate terms and conditions of any Travel Package made available via the Site Offerings (including the prices quoted in connection with same) will be determined by the applicable Third-Party Travel Service Provider. AffordableTours.com® does not represent or warrant that the Price Quotes are accurate, up-to-date or free of error, or that same will be honored by the applicable Third-Party Travel Service Providers. All Price Quotes, Travel Package availability, Travel Package details/itinerary and other Content are subject to change without notice. All travel details published by and through the Site Offerings should be confirmed directly with the applicable Third-Party Travel Service Provider prior to making any travel plans. Reliance on any information made available to you by and through the Site Offerings is solely at your own risk.
How It Works
Vacationing has never been easier or cheaper with the help of a dedicated travel consultant from AffordableTours.com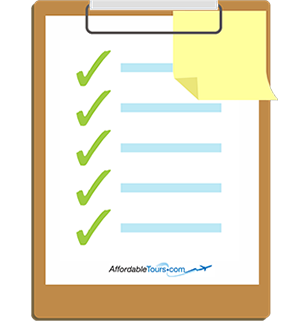 Find your perfect trip on our website and simply request a free quote. Need to speak to a live person? Call us 7 days a week at 1-800-935-2620. No robots here!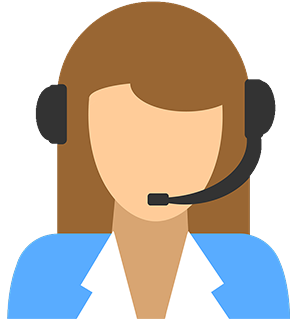 Your personal travel consultant will reach out and be your point of contact for your entire travel experience from start to finish. Did we mention you'll be working with an award winning team? Sweet!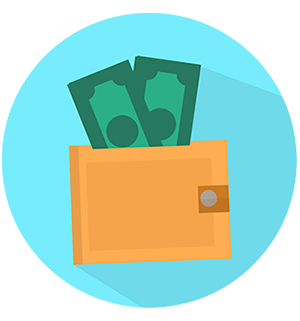 Because we're one of the largest sellers of travel, we're able to give you a discount on your vacation package. No one beats our prices!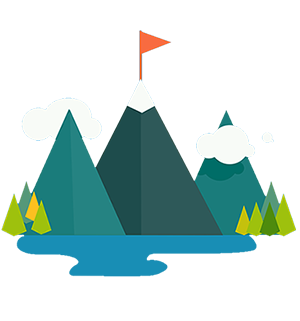 Knowing you got the best deal, all that's left is for you to pack your bags and enjoy your vacation!