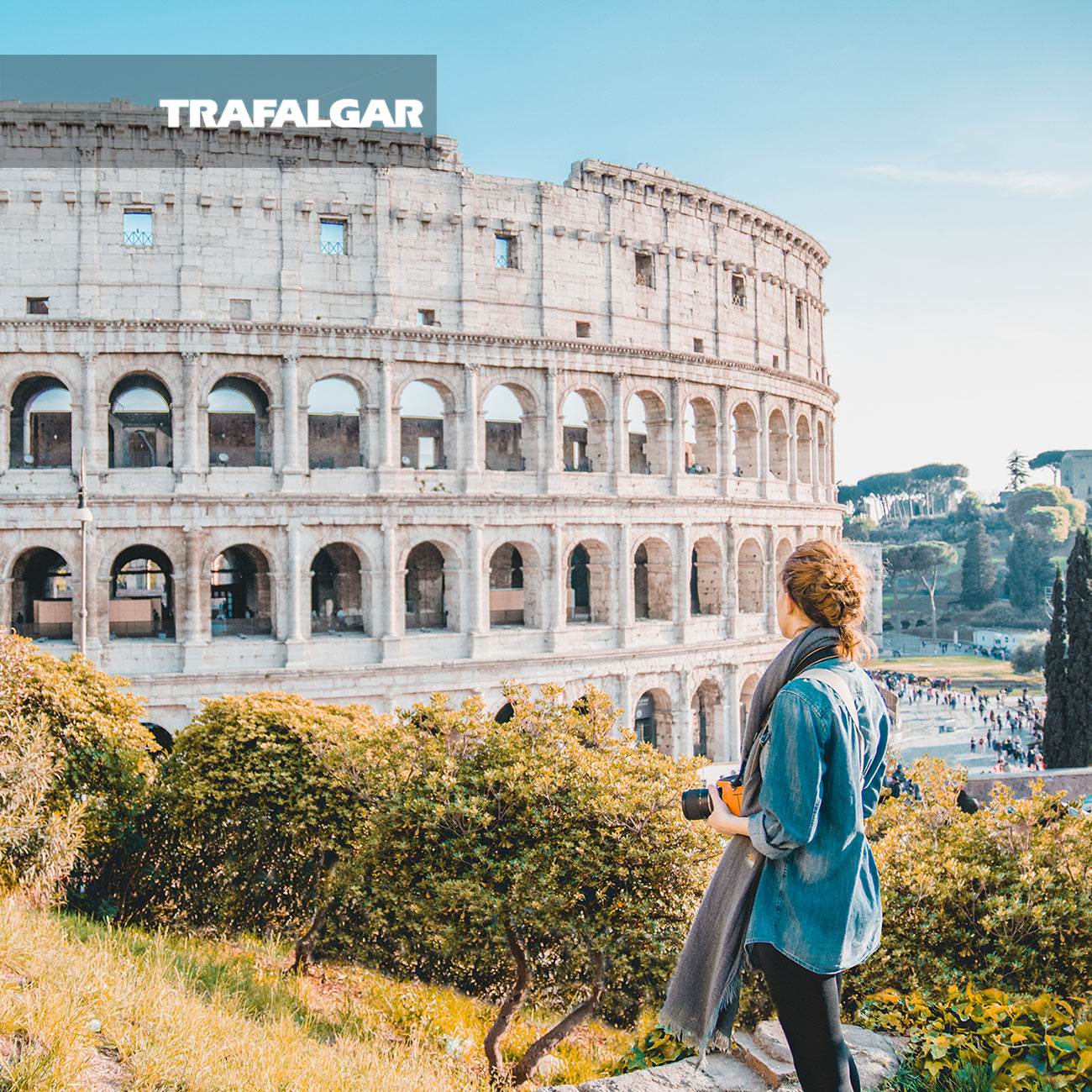 Jewels of Italy 2021/2022
Why Pay Retail?
Call us for a quick quote!
Dates & Prices
Start Date
End Date
Offers
Brochure
Land Price
Our Price
Quote
Oct 17, 2021
Oct 23, 2021
Deals

$1,225

Get Lower Price
Get Quote
Oct 31, 2021
Nov 06, 2021
Deals

$1,150

Get Lower Price
Get Quote
Nov 07, 2021
Nov 13, 2021
Deals

$1,150

Get Lower Price
Get Quote
Nov 21, 2021
Nov 27, 2021
Deals

$1,125

Get Lower Price
Get Quote
Dec 05, 2021
Dec 11, 2021
Deals

$1,150

Get Lower Price
Get Quote
Dec 12, 2021
Dec 18, 2021
Deals

$1,150

Get Lower Price
Get Quote
Dec 20, 2021
Dec 26, 2021
Deals

$1,150

Get Lower Price
Get Quote
Dec 27, 2021
Jan 02, 2022
Deals

$1,195

Get Lower Price
Get Quote
Jan 02, 2022
Jan 08, 2022
Deals

$1,150

Get Lower Price
Get Quote
Jan 09, 2022
Jan 15, 2022
Deals

$1,150

Get Lower Price
Get Quote
Jan 16, 2022
Jan 22, 2022
Deals

$995

Get Lower Price
Get Quote
Jan 23, 2022
Jan 29, 2022
Deals

$995

Get Lower Price
Get Quote
Jan 30, 2022
Feb 05, 2022
Deals

$1,150

Get Lower Price
Get Quote
Feb 06, 2022
Feb 12, 2022
Deals

$1,150

Get Lower Price
Get Quote
Feb 13, 2022
Feb 19, 2022
Deals

$1,195

Get Lower Price
Get Quote
Feb 20, 2022
Feb 26, 2022
Deals

$1,195

Get Lower Price
Get Quote
Feb 27, 2022
Mar 05, 2022
Deals

$1,150

Get Lower Price
Get Quote
Mar 06, 2022
Mar 12, 2022
Deals

$1,150

Get Lower Price
Get Quote
Mar 13, 2022
Mar 19, 2022
Deals

$1,150

Get Lower Price
Get Quote
Mar 20, 2022
Mar 26, 2022
Deals

$1,150

Get Lower Price
Get Quote
Mar 27, 2022
Apr 02, 2022
Deals

$1,195

Get Lower Price
Get Quote
Apr 03, 2022
Apr 09, 2022
Deals

$1,225

Get Lower Price
Get Quote
Apr 10, 2022
Apr 16, 2022
Deals

$1,225

Get Lower Price
Get Quote
LOW UNPUBLISHED PRICES ON COSTSAVER TOURS
Why pay full price? Call us or click above for a quick quote and save money on Costsaver Tours.
Exclusive Offer, Additional $200 Off Worldwide Vacations
Exclusive Offer, Additional $200 Off Worldwide Vacations
Promotion Details
Book now during our exclusive Costsaver sale and receive an additional $200 off per couple ($100 per person). Plus receive our AffordableTours.com 10% extra savings.
Must Book By Wed, Jun 30, 2021
View Promotion Terms & Conditions ›
Receive $100 per person discount on worldwide guided vacations. Valid for new Trafalgar, Costsaver, Contiki and Brendan Vacations land bookings when booked and deposited between June 1 - June 30, 2021. Travel must depart by December 31, 2023. Not combinable with show coupons, group discounts, Last Minute Deals/Getaway Deals, Bucket List Travel Sale and other promotional savings. Other conditions may apply. Contact your AffordableTours.com Travel Consultant for details.
Second Trip Discount - Save up to 2.5% When You Book Two Trips
Second Trip Discount - Save up to 2.5% When You Book Two Trips
Promotion Details
Book two trips - both seven days or longer - and save up to 2.5% on the land-only portion of your shortest vacation, plus receive our AffordableTours.com 10% extra savings!
Must Book By Fri, Dec 31, 2021
View Promotion Terms & Conditions ›
Please note that vacations must be booked at the same time. The discount is per person only and does not apply to City Breaks, extra nights' accommodation, extensions and airfares, taxes and fees, and airport transfers. Europe – excludes all Eastern Mediterranean vacations except the Greek Island Hopper. Additional restrictions may apply.
Up to 10% Off for Young Travelers
Up to 10% Off for Young Travelers
Promotion Details
If you're travelling with a child between the age of five and 17, we'll give you a discount of up to 10% on the land-only portion of their vacation. Plus always receive our AffordableTours.com 10% extra savings.
Must Book By Fri, Dec 31, 2021
View Promotion Terms & Conditions ›
Young travelers must be under the age of 18 years on the date of departure, and must be accompanied by an adult (limit of one Young Traveler Discount per room). Discounts may vary and may not be available on all vacations. Additional restrictions may apply.
Book With Flexibility
Peace of Mind
Complimentary "Peace of Mind" Travel Plan. Change your travel plans until 30 days before your trip
Change Destination / Vacation
Change to a different destination or vacation with the Travcorp Family of Brands.
Change Dates
Choose new departure dates if your plans change.
Great Service
Award-winning service, low prices, client satisfaction
Tour Itinerary
You could spend an eternity exploring the enchanting Italian capitals of Venice, Florence and Rome, but this exciting 7-day journey will deliver a multitude of memorable experiences that will linger long after you've returned home. Take a walk down memory lane - one that spans centuries of tradition, heritage and culture, as you encounter such iconic sights as the mighty Colosseum, the Leaning Tower of Pisa and Florence's spectacular Duomo. Your exploration of this veritable open-air museum will leave you enriched and inspired.
Day 1

Arrive Rome (2 Nights)

Buongiorno! Rome kicks off your epic Italian trilogy - one that will scratch beneath the surface of Italy's iconic cities. After checking in to your hotel, spend the rest of the day relaxing or pound the pavements to discover why Rome so deserves its title, the 'Eternal City'. Later, you'll meet up with your Travel Director and fellow travellers for a glimpse into what lies ahead. There's even time for a leisurely stroll to one of the city's thronging piazze to people-watch or to join an optional sightseeing tour of Rome followed by a light Italian dinner, if such a thing exists! Embrace life lived the Italian way - to the fullest.Accommodation: Ergife Palace

Day 2

Rome sightseeing and free time

With so much to see and do, you could explore Rome for an eternity without getting bored. Why not join an Optional Experience to Michelangelo's famous Sistine Chapel and the Vatican Museums? Get to grips with the city's main attractions, joining a Local Specialist at the Vatican City, the world's smallest country. Stand in St. Peter's Square, sharing your space with devoted pilgrims. Visit St. Peter's Basilica and view Michelangelo's greatest work, the sorrowful Pietà. Cross the Tiber next, to view the mighty Colosseum and the countless other ancient sites which featured prominently in the days of the powerful Roman Empire.
Meals: Breakfast

Day 3

Rome – Pisa – Florence (2 Nights)

Set your sights firmly on Florence, the birthplace of the Renaissance and a city that has inspired poets, authors and artists for centuries. But first, a mesmerising journey through the rolling vineyards and olive groves of Tuscany awaits. Visit Pisa and its Square of Miracles, one of the most beautiful architectural complexes in the world. Yield to peer pressure and snap a few strategic photos featuring you and the extraordinary Leaning Tower of Pisa, leaning precariously. You'll have some time for souvenir shopping before continuing to Florence. This evening, there's an opportunity to head into the Tuscan Hills for dinner on an unforgettable Optional Experience.Accommodation: Conference Florentia
Meals: Breakfast

Day 4

Florence sightseeing and free time

There are few cities in the world with an artistic legacy equal to that of Florence. Now's your chance to experience it in all its glory with your Local Specialist at your side. Lace up your walking shoes and view the city's most iconic sights on foot - the Baptistery, Cathedral of Santa Maria del Fiore, Giotto's Bell Tower and Ponte Vecchio. You'll visit Piazza della Signoria and witness a demonstration revealing the centuries-old Florentine trade of leatherwork, followed by some time to explore on your own. Later on, why not visit San Gimignano as part of an Optional Experience? If you're in the mood for some shopping, consider buying some of the high-quality leather goods you've just witnessed or shop for 18-carat gold jewellery. This evening you'll enjoy dinner at your hotel.
Meals: Breakfast Dinner

Day 5

Florence – Verona – Venice (Mestre) (2 Nights)

Journey across the dramatic Apennine Mountains to Verona, the home of Shakespeare's star-crossed lovers. View the vast Roman Arena, where concerts are still held several centuries after it was built to entertain the citizens of this fair city. Juliet's Balcony is a further highlight, revealing the tragic story of the Montague and Capulet family feud. Your journey continues to Venice, your home for the next two nights. Time on your own means an opportunity to explore one of the world's most romantic cities, watching the busy traffic on its canals over a crisp glass of Aperol Spritz, or to embark on an optional gondola ride along Venice's narrow waterways. Salute!Accommodation: Antony
Meals: Breakfast Dinner

Day 6

Venice orientation and free time

Cruise by private launch to St. Mark's Square, in the heart of Venice. All the main attractions are within walking distance of the Piazza so you'll have easy access to view the Byzantine Basilica of St. Mark, which you could visit as part of an Optional Experience. Spend your time wandering the calle of Venice then watch talented master craftsmen at work engaged in the same craft as their ancestors from centuries ago. Witness the beautiful glass creations, that are characteristic of Venice, being made. Consider taking an Optional Experience cruise across the lagoon to the colourful island of Burano.
Meals: Breakfast

Day 7

Depart Venice (Mestre)

Brief but jam-packed, this memorable encounter with Italy's favourite cities has been brimming with culture, history and culinary delights. We hope you tossed a coin in the Trevi Fountain to secure your speedy return to Rome, but if you didn't, you'll have a heart full of fond memories that will stay with you forever. For now, it's arrivederci, but not farewell forever as you say goodbye to your Travel Director and newfound friends. Find out more about your free airport transfer at costsavertour.com/freetransfers.
Meals: Breakfast
Sightseeing Highlights

Florence Sightseeing with a Local Specialist includes views of the Cathedral, Piazza della Signoria and Ponte Vecchio
Pisa Visit the Square of Miracles to view the Leaning Tower
Rome Sightseeing tour with a Local Specialist includes a visit to St. Peter's Basilica and views of the mighty Colosseum
Venice Cruise by private boat to St. Mark's Square and visit a traditional glassblowing workshop
Verona View the Roman Arena and Juliet's Balcony
Dining Highlights

6 Breakfasts
2 Three-course dinners
First class travel Highlights

Audio Headsets Provided throughout your holiday to enhance your included sightseeing experiences
Luxury air-conditioned coach
Cherry-picked hotels, all tried and trusted
Variety of Optional Experiences
City orientation tours
An expert Travel Director and professional driver
All hotel service charges and tips, baggage handling fees and local taxes
Airport transfers are provided on the first and last travel day. Conditions apply
Health and Safety Protocols for Costsaver Tours
Costsaver has introduced these enhanced hygiene protocols – for you and team members.
Costsaver asks that you please take personal responsibility for your wellbeing. This begins with packing any personal protective equipment and sanitizers you require. Please adopt physical distancing and hygiene practises throughout your pre-trip travel arrangements and follow all health instruction whether physical signage, or requests from the professional staff once you are vacationing.
Expertly Trained Travel Directors
Travel Director training equips them with enhanced hygiene and physical distancing procedures. During your trip, they will operate with a duty of care and monitor the hygiene etiquette of the guests, reacting and advising as needed, to ensure high standards are maintained. Before you travel, Costsaver will also keep you well informed about new protocols required in these areas, and ask that you cooperate with and heed the advice and direction of Travel Directors while on your trip. The Travel Directors have preventative measures in place to try and ensure your well-being and in the event that any unexpected issues arise on trip, they will activate additional protocols.
Stringent On-the-Road Protocols
The customized luxury coaches are sanitised before the start of your trip and have always been kept to very high standards. Following the outbreak of COVID-19, Costsaver have taken additional measures to elevate hygiene and sanitary practices in accordance with guidance from the World Health Organisation (WHO) and as required, applicable government regulations. The Driver training provides them with the latest hygiene protocols. They will clean and disinfect all surfaces including handrails, door handles, tables, seats, air-conditioning filters and overhead lockers on a daily basis. All the guests are asked to follow hygiene practices recommended by the World Health Organisation including the thorough and regular washing of hands and sanitising when required. Hand sanitiser is freely available on board for your use throughout the day. Please bring your own washable face mask and gloves with you, and additional hand sanitiser to make you feel comfortable, as these will be required to be worn in public in some countries. Should an unexpected situation arise, additional face masks, rubber gloves, antiviral sprays and wipes will be available for guest distribution on all trips.
A Full Team of Support 24/7
It's not just your Travel Director and Driver who will be taking care of you. Behind the scenes, the operations and guest support teams are in contact with them and on call 24/7, so you can rest assured that you're in good hands.
Physical Distancing
Adapting to the right size groups, based on government distancing requirements, you can rest assured that you will travel with the comfort of your own personal space. Have peace of mind that all of the experiences, hotels and restaurants you'll enjoy on your trip have been vetted to ensure they adhere to physical distancing and hygiene guidelines.
Trusted Partners, Exceptional Standards
Costsaver is very selective in who they work with and choose to only use hotels, restaurants, ground handlers and venues that take the well-being of the guests as seriously as Costsaver does and agrees to meet expected guidelines and specifications. Costsaver only works with establishments that they are confident will consistently adhere to their high standards.
Always in the Know
As part of The Travel Corporation (TTC) , Costsaver is kept up to date with all government advisories and travel alerts on a daily basis and is continually in touch with all of the partners on the ground in each destination. Also, rest assured that during your trip, the teams work to ensure the supplier partners (hotels, restaurants, museums and other venues) are also applying the same standard to these new hygiene and distancing protocols, to the extent possible.
Question: Do we get to do a lot of walking on this tour?
Yes, you will have the opportunity to walk quite a bit if you want.
Question: How many suitcases can I take with me on my trip?
Each person is allowed one "check-in," and one "carry-on." Remember to take all valuables with you as "carry-on", because electronic equipment, cameras, laptops, jewelry, business documents and money are not covered by the airlines' liability, so always carry them aboard with you.
Question: Is Airfare Included in the Price?
Airfare from your point of origin to and from the trip is not included in the land price.
Lydia was awesome. We had a delightful experience. Italy is a beautiful country, with friendly people.
I so appreciate the superb organization that went into the Jewels of Italy winter tour. Every last detail was seamletess. Superb coach drivers, immaculate and very comfortable coaches, and outstanding tour guides!! Decent hotels and meals, though I found out too late I could request no salt. A steal of a deal for an overview of Italy's highlights!!!!
Our travel guide Sally was excellent! Coffee was not like USA, but we were in Italy. Food in hotels could have been better.
The trip itinerary was very detailed. From the booking to the end of my trip I was totally satisfied. It was my second trip, but I think I will book my future trips again. The trip director and all local guides were very knowledgeable and had great sense of humor, never boring. The optional excursions were excellent.
If you want to see the most of Rome, Pisa, Florence, Verona and Venice in a short period of time, than this trip is for you. We found that going to Rome first was an exciting experience but romantic and relaxing in the end for us in Venice. Also, our hotel was only 10 minutes from Venice airport which made it convenient for us at the end of our trip. Last, we recommend doing most of the optional excursions as they were very well organized, informative and most importantly allowed us to bypass the characteristically long lines associated with entering historical sites!
Novotel Hotel was disappointing.
Our tour director Gianmarco was enthusiastic, informative and engaging. If I could pick him as my personal tour director to with me as I travel the world I would. The locations and sites were awe inspiring, but Gianmarco made this a very memorable experience. One I will cherish for a long time.
The hotels were not what I expected, the hotel in Venice or Verona is too old, and Outdated, and the included meals were not that good. Sightseeing in Rome was minimal. We had to purchase additional activities to be able to see what we wanted. We could have chosen another tour that included more activities and better hotels for the money we spent. The tour Director was great, very knowledgeable, and provided excellent customer service.
The trip was awesome and our guide, Lydia, treated us like her own family (that she likes) and was incredibly knowledgeable about Italy!
The hotel was far out from main area. This was not mentioned in the brochure. Too many expensive optional side trips that should have been included.
Excellent trip, excellent tour guide and excellent accommodation.
Not knowing what budget tour entailed, we were very pleased with the program. This was our first European tour and we were very pleased with the excursion options and most importantly the tour Director the local specialists and our driver - they are a group of professional individuals who loved their jobs. Their passion for what they do was very transparent. They made the tour fun and we got to know our fellow travelers Suggestions: I was not made aware that three of us would share the hotel room- would have liked to known that. Seat arrangement coming back from Venice and Frankfurt was not available until 24 hours before departure which was not a comfortable situation- I do not like to worry about seat arrangement - I spoke with the travel specialist before the departure and he indicated there was not much he can do and it was out of his hands.
I've always used Cosmos, this time I did Trafalgar and the only problem was their Cost Saver was the extra excursions were much more that Cosmos.
The first two hotels were not up to the claimed standard in the information. Both were hotels were outside the center all city areas, this was not clear on the provided information.
We felt like more explanation of what was included should have been stated. As we are not wine drinkers, a little less emphasis on wine would have been nice and selections to those who don't drink. It would have been nice for everyone to introduce themselves at the meet and greet on the first day s0 we could get to know everyone and where they were from. Out of 42 tourist, we still didn't know everyone and did our best to introduce ourselves to everyone.
This was a trip of a lifetime. I had an amazing time. The tour guide made the experience all the better. He was friendly, helpful, knowledgeable, and VERY funny!! I met lifelong friends and have memories forever. I can\'t wait to book my next trip with Trafalgar! THANK YOU!
AffordableTours.com® does not itself offer, service or administer the Travel Packages, and the ultimate terms and conditions of any Travel Package made available via the Site Offerings (including the prices quoted in connection with same) will be determined by the applicable Third-Party Travel Service Provider. AffordableTours.com® does not represent or warrant that the Price Quotes are accurate, up-to-date or free of error, or that same will be honored by the applicable Third-Party Travel Service Providers. All Price Quotes, Travel Package availability, Travel Package details/itinerary and other Content are subject to change without notice. All travel details published by and through the Site Offerings should be confirmed directly with the applicable Third-Party Travel Service Provider prior to making any travel plans. Reliance on any information made available to you by and through the Site Offerings is solely at your own risk.
How It Works
Vacationing has never been easier or cheaper with the help of a dedicated travel consultant from AffordableTours.com
1. Free Quote
Find your perfect trip on our website and simply request a free quote. Need to speak to a live person? Call us 7 days a week at 1-800-935-2620. No robots here!
2. Dedicated Travel Consultant
Your personal travel consultant will reach out and be your point of contact for your entire travel experience from start to finish. Did we mention you'll be working with an award winning team? Sweet!
3. Lowest Price Guaranteed
Because we're one of the largest sellers of travel, we're able to give you a discount on your vacation package. No one beats our prices!
4. Stress Free Travel
Knowing you got the best deal, all that's left is for you to pack your bags and enjoy your vacation!