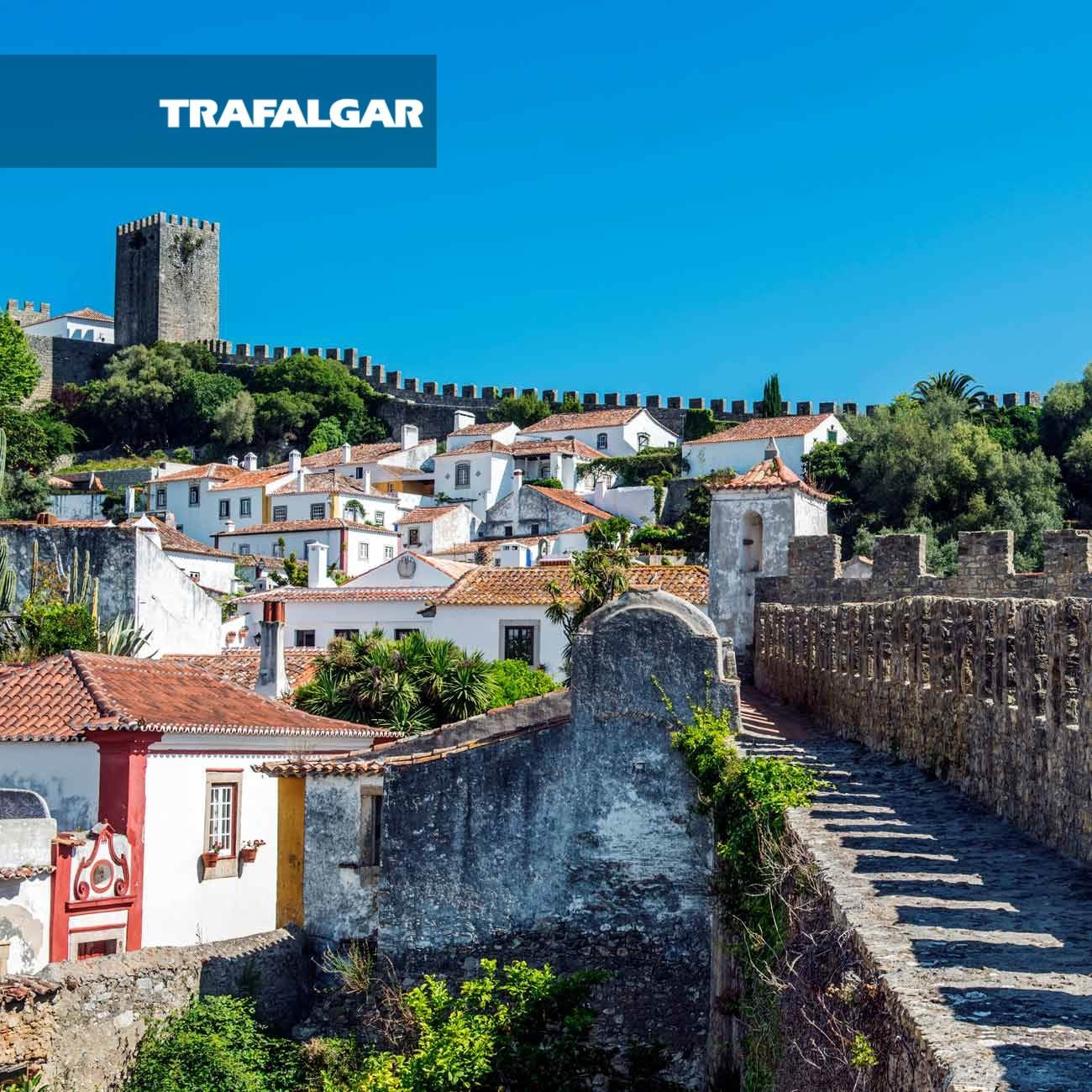 Why Pay Retail?
Call us for a quick quote!
Dates & Prices
Start Date
End Date
Offers
Brochure
Land Price
Our Price
Quote
Oct 22, 2021
Nov 01, 2021
Best

$1,755

Get Lower Price
Get Quote
Oct 29, 2021
Nov 08, 2021
Best

$1,755

Get Lower Price
Get Quote
Nov 12, 2021
Nov 22, 2021
Best

$1,755

Get Lower Price
Get Quote
Nov 26, 2021
Dec 06, 2021
Best

$1,733

Get Lower Price
Get Quote
Dec 10, 2021
Dec 20, 2021
Best

$1,733

Get Lower Price
Get Quote
Dec 17, 2021
Dec 27, 2021
Best

$1,778

Get Lower Price
Get Quote
Dec 26, 2021
Jan 05, 2022
Best

$1,823

Get Lower Price
Get Quote
Jan 02, 2022
Jan 12, 2022
Best

$1,755

Get Lower Price
Get Quote
Jan 14, 2022
Jan 24, 2022
Best

$1,755

Get Lower Price
Get Quote
Jan 28, 2022
Feb 07, 2022
Best

$1,755

Get Lower Price
Get Quote
Feb 11, 2022
Feb 21, 2022
Best

$1,755

Get Lower Price
Get Quote
Feb 25, 2022
Mar 07, 2022
Best

$1,755

Get Lower Price
Get Quote
Mar 11, 2022
Mar 21, 2022
Best

$1,778

Get Lower Price
Get Quote
Mar 18, 2022
Mar 28, 2022
Best

$1,778

Get Lower Price
Get Quote
Mar 25, 2022
Apr 04, 2022
Best

$1,778

Get Lower Price
Get Quote
Apr 01, 2022
Apr 11, 2022
Best

$1,778

Get Lower Price
Get Quote
Apr 08, 2022
Apr 18, 2022
Best

$1,778

Get Lower Price
Get Quote
Apr 15, 2022
Apr 25, 2022
Best

$1,778

Get Lower Price
Get Quote
LOW UNPUBLISHED PRICES ON TRAFALGAR TOURS
Why pay full price? Call us or click above for a quick quote and save money on Trafalgar Tours.
10% Off for Young Travelers
10% Off for Young Travelers
Promotion Details
If you're travelling with a child between the age of five and 17, we'll give you a discount of up to 10% on the land-only portion of their vacation. Plus always receive our AffordableTours.com 10% extra savings.
Must Book By Fri, Dec 31, 2021
View Promotion Terms & Conditions ›
Young travelers must be under the age of 18 years on the date of departure, and must be accompanied by an adult (limit of one Young Traveler Discount per room). Please see below for a detailed breakdown of age groups for individual brochures. Asia 5 - 11, At Leisure 5 - 18 (5 -15 for Australia and New Zealand), Australia and New Zealand 5 - 15, CostSaver 5 - 17, Europe and Britain 5 -17, Family Experiences 5 - 17, Hidden Journeys 5 - 18 (5 - 11 for Asia), South America 5 - 17, trips to Costa Rica and Panama 5 - 12, trips to Mexico 5 - 12, USA and Canada 5 - 17.
Triple Room Share Reduction
Triple Room Share Reduction
Promotion Details
Travel with three people sharing one room and each of you will receive a reduction on the land-only portion of your trip's price. As always receive our AffordableTours.com 10% extra savings
Must Book By Fri, Dec 31, 2021
View Promotion Terms & Conditions ›
Triple room reductions are based on sharing a twin or a double bedroom with an extra bed, which may be a roll-away. Discount may not apply to all itineraries, countries, regions or travel types, ask your travel consultant for full details. Additional restrictions may apply.

Room Match Solo Traveler Savings
Room Match Solo Traveler Savings
Promotion Details
Are you travelling alone but don't want to pay a supplement? On many trips, you'll have the option to room share with another same-gender solo traveler, on a twin-bed basis. Plus receive our AffordableTours.com 10% extra savings.
Combine with past guest savings.
Must Book By Fri, Dec 31, 2021
View Promotion Terms & Conditions ›
Please note that there is no guarantee roommates will be of a similar age group. If you are unable to be matched, you will be provided a single room at no extra cost. This service does not apply to City Breaks, extra nights' accommodation and all Eastern Mediterranean vacations - with the exception of Highlights of Turkey (without cruise) and the Best of Turkey. Room match may not be available on all dates and/or vacations, ask your travel consultant for applicable itineraries. Additional restrictions may apply.

5% Savings on Group Vacations
5% Savings on Group Vacations
Promotion Details
Travel together and save money. Family, friends, club members or colleagues, gather 9 to 15 people and earn a 5% discount. Plus as always receive our AffordableTours.com 10% extra savings!
This discount is combinable with many of Trafalgar's other great savings! (Restrictions may apply)
Must Book By Fri, Dec 31, 2021
View Promotion Terms & Conditions ›
Not applicable to Hidden Journeys, Israel, vacations with trains, Greek Island Hopper, Solo Traveler Discount and extra nights' accommodations. Discount is combinable with Triple room and Young Traveler discounts. Discount limited to one group per coach.
Book With Flexibility
Peace of Mind
Complimentary "Peace of Mind" Travel Plan. Change your travel plans until 30 days before your trip
Change Destination / Vacation
Change to a different destination or vacation with the Travcorp Family of Brands.
Change Dates
Choose new departure dates if your plans change.
Great Service
Award-winning service, low prices, client satisfaction
Tour Itinerary
This Best of Portugal journey reveals a nation's proud history, warm-hearted locals and soul-warming cuisine. Starting in Lisbon, you'll travel north and south to explore a Templar stronghold, watch thoroughbreds perform at an Alentejo farm and visit the Algarve.
Day 1

Welcome to Lisbon

A sea of pastel pinks, yellows and blues dot the seven hills of the romantic Portuguese capital, which you will have an opportunity to explore today before meeting your fellow travellers and Travel Director for a Welcome Reception and orientation drive past the city's most iconic sights.Accommodation: Olissippo Marquês de Sá

Day 2

Discover Colourful Lisbon

Delve into Lisbon's centuries-old seafaring heritage today, paying tribute to the brave men who set off from these shores to discover the 'New World'. With our Local Specialist We'll see the shimmering white Monument to the Discoveries, the iconic suspension bridge spanning the Tagus, and Belém Tower, built to commemorate Vasco da Gama's expedition. We'll Dive Into Culture on a sightseeing tour of the UNESCO-listed Hieronymite Monastery, an exquisite testament to 16th-century Manueline architecture and art. There's time to join an Optional Experience to the historic towns of Cascais and Sintra. In the evening, perhaps enjoy a traditional Portuguese dinner amidst the heart-wrenching, haunting sounds of the fado.
Meals: Breakfast

Day 3

Journey to the Algarve Region

We journey across the Tagus this morning and drive south towards the Serra da Arrábida Mountains and to the golden pastures of the Alentejo. The hearty aroma of Portuguese chicken fills the air at our Be My Guest experience as we Connect With Locals over a traditional lunch at a stud ranch, where Lusitano horses were once reared at the pleasure of King João VI in the 18th century. Our journey continues further south, bound for holiday paradise that is the Algarve - our home for the next two nights.Accommodation: Agua Riverside
Meals: Breakfast

Day 4

Cliffs, Scenery and More in the Algarve

The dramatic landscapes of the Sagres Peninsula provide a stunning backdrop for our morning drive. Admire spectacular views as we continue to Cape St. Vincent, the site of many sea battles centuries ago. We end our excursion with a stop in the resort town of Lagos - once the home of Henry the Navigator.
Meals: Breakfast

Day 5

Onwards to Elegant Évora

Journeying north, we travel across the Serra do Caldeirão to the ancient Alentejo city of Évora. Join your Local Specialist for a visit to the elaborate cathedral, Roman temple and the Chapel of Bones. Then, spend the rest of your day delving into the medieval history of this enchanting city. Trace centuries of history along its city walls, kick back with a bica and bolo in Praça do Giraldo or perhaps join an Optional Experience to the village of Monsaraz. This evening we dine at our hotel in Évora.Accommodation: M'ar de Ar Muralhas
Meals: Breakfast Dinner

Day 6

Venture Past Mountains to Viseu

Our first stop today is in the quaint hilltop town of Castelo de Vide with its charming white façades, narrow alleys and fascinating Jewish Quarter. Travel north towards the Serra de Estrela mountains and arrive later in Viseu, set high on a plateau near the famous Dão vineyards. Explore the city's rich art and architectural history, seeing the 12th-century Sé, standing imposingly on a hill overlooking much of the city.Accommodation: Grão Vasco
Meals: Breakfast

Day 7

Through the Duoro Valley to Porto

Vineyard-clad hills provide an enchanting backdrop for our journey today through the Douro Valley, where Port wine is produced. We explore the magnificent gardens at the Baroque-style Palácio de Mateus, depicted on the label of the distinctive Mateus wine bottles. We continue via Guimarães for views of its impressive 10th-century castle, before arriving in the seaside town of Porto where we will spend the next two nights.Accommodation: Carris Ribeira
Meals: Breakfast

Day 8

Explore Vibrant Porto

Join a Local Specialist today for a sightseeing tour in Porto, which takes you past Baroque churches and along the winding cobblestone lanes that tumble down towards the Douro River. See the remarkable bridges that span the river and the Gothic Church of St. Francis. Visit the Stock Exchange Palace with its splendid Arabian Hall inspired by Granada's Alhambra, then Dive Into Culture and into the centuries-old tradition of local port production at a tasting in a port cellar. Spend the rest of the afternoon strolling through the historic centre of Porto and admiring the azulejo-clad façades, or visit Livraria Lello, the city's oldest bookstore.
Meals: Breakfast

Day 9

On to Coimbra and Pilgrimage to Fátima

Soak up the grand atmosphere of one of Europe's greatest and oldest universities and stroll through the ancient streets and squares of Coimbra, before journeying to the Templar city of Tomar to visit the Convent of Christ, originally built as a Templar stronghold in the 12th century. We arrive in the pilgrimage centre of Fátima, where we rub shoulders with millions of Catholic pilgrims who have journeyed to this pilgrimage site, where three young shepherds famously saw apparitions of the Virgin Mary.Accommodation: Fátima
Meals: Breakfast Dinner

Day 10

Experience Village Life Returning to Lisbon

En route to Lisbon, we stop at the imposing monastery of Batalha - a UNESCO World Heritage site and the best example of late Gothic architecture in Portugal. Our next stop is the fishing village of Nazaré, before we visit the medieval walled city of Óbidos with its whitewashed houses and cobblestone roads. Our last night in Portugal together sees us toast to an incredible journey at a Farewell Dinner with wine.Accommodation: Olissippo Marquês de Sá
Meals: Breakfast Dinner

Day 11

Farewell Lisbon

Say a fond adeus to your fellow travellers at the end of an unforgettable Portuguese holiday. Find out more about your free airport transfer at trafalgar.com/freetransfers.
Meals: Breakfast
Sightseeing Highlights

Explore Lisbon, Évora and Porto with a Local Specialist
Discover the Algarve, Lagos, Castelo de Vide, Viseu, Coimbra, Tomar, Nazaré and Óbidos
Visit the Hieronymite Monastery in Lisbon, the cathedral in Évora, the Palace Gardens at Palacio de Mateus, the Stock Exchange Palace, Arabian Hall and a local port wine cellar in Porto, the University Library of Coimbra, the Convent of Christ in Tomar, the Shrine at Fátima, the Gothic Monastery at Batalha and the medieval village of Óbidos
View the Castle of Guimarães
Connect with Locals Saddle up for a superb stud farm visit, the tragic story of unrequited love and a traditional home-cooked meal during a Be My Guest lunch with Tiago and Vera in Portugal's beautiful Alentejo. (Day 3)
Dive into Culture Visit the Hieronymite Monastery, a former monastery of the Order of Saint Jerome and exquisite example of Manueline architecture. (Day 2) Sample the Douro Valley's delicious Port wine-making tradition at one of the local Port wine lodges. (Day 8)
Dining Highlights

10 breakfasts
1 lunch (Be My Guest)
4 dinners
First class travel Highlights

Audio Headsets for flexible sightseeing
Daily breakfast and an average of 50% of evening meals
Luxury air-conditioned coach with WiFi in most countries or alternative transportation (such as rail journeys)
Cherry-picked hotels, all tried and trusted
Optional Experiences and free time
All porterage and restaurant gratuities
Must-see sightseeing and surprise extras
An expert Travel Director and professional Driver
All hotel tips, charges and local taxes
Hand-picked Trip Highlights
Health and Safety Protocols for Trafalgar Tours
Trafalgar has introduced these enhanced hygiene protocols – for you and team members.
You can travel with Trafalgar and be assured that their team has put numerous new measures in place to elevate their hygiene standards and protocols. The well-being of guests and team has always been, and always will be, their primary concern.
In this new, fast changing Covid-19 era, Trafalgar is doing all they can to adapt to new requirements and expectations. Here are some important new steps and procedures that they have implemented to enhance hygiene protocols, to comply with physical distancing requirements by relevant government authorities and to give you the peace of mind when you are traveling during these new times.
Expertly Trained Travel Directors
Travel Director training equips them with enhanced hygiene and physical distancing procedures. During your trip, they will operate with a duty of care and monitor the hygiene etiquette of the guests, reacting and advising as needed, to ensure high standards are maintained. Before you travel, Trafalgar will also keep you well informed about new protocols required in these areas, and ask that you cooperate with and heed the advice and direction of Travel Directors while on your trip. The Travel Directors have preventative measures in place to try and ensure your well-being and in the event that any unexpected issues arise on trip, they will activate additional protocols.
Stringent On-the-Road Protocols
The customized luxury coaches are sanitised before the start of your trip and have always been kept to very high standards. Following the outbreak of COVID-19, Trafalgar have taken additional measures to elevate hygiene and sanitary practices in accordance with guidance from the World Health Organisation (WHO) and as required, applicable government regulations. The Driver training provides them with the latest hygiene protocols. They will clean and disinfect all surfaces including handrails, door handles, tables, seats, air-conditioning filters and overhead lockers on a daily basis. All the guests are asked to follow hygiene practices recommended by the World Health Organisation including the thorough and regular washing of hands and sanitising when required. Hand sanitiser is freely available on board for your use throughout the day. Please bring your own washable face mask and gloves with you, and additional hand sanitiser to make you feel comfortable, as these will be required to be worn in public in some countries. Should an unexpected situation arise, additional face masks, rubber gloves, antiviral sprays and wipes will be available for guest distribution on all trips.
A Full Team of Support 24/7
It's not just your Travel Director and Driver who will be taking care of you. Behind the scenes, the operations and guest support teams are in contact with them and on call 24/7, so you can rest assured that you're in good hands.
Physical Distancing
Adapting to the right size groups, based on government distancing requirements, you can rest assured that you will travel with the comfort of your own personal space. Have peace of mind that all of the experiences, hotels and restaurants you'll enjoy on your trip have been vetted to ensure they adhere to physical distancing and hygiene guidelines.
Trusted Partners, Exceptional Standards
Trafalgar is very selective in who they work with and choose to only use hotels, restaurants, ground handlers and venues that take the well-being of the guests as seriously as Trafalgar does and agrees to meet expected guidelines and specifications. Trafalgar only works with establishments that they are confident will consistently adhere to their high standards.
Always in the Know
As part of The Travel Corporation (TTC) , Trafalgar is kept up to date with all government advisories and travel alerts on a daily basis and is continually in touch with all of the partners on the ground in each destination. Also, rest assured that during your trip, the teams work to ensure the supplier partners (hotels, restaurants, museums and other venues) are also applying the same standard to these new hygiene and distancing protocols, to the extent possible.
Question: Where does the flight depart from the US, and is the fare included in the package
Airfare is not included in the price of the tour. Air prices vary depending on where you live and the dates of travel. If you'd like us to include airfare in your quote, simply let us know and we'll be happy to provide those details to you.
Question: How many suitcases can I take with me on my trip?
Each person is allowed one "check-in," and one "carry-on." Remember to take all valuables with you as "carry-on", because electronic equipment, cameras, laptops, jewelry, business documents and money are not covered by the airlines' liability, so always carry them aboard with you.
Question: Is Airfare Included in the Price?
Airfare from your point of origin to and from the trip is not included in the land price.
Our trip to Portugal was so exciting. We saw and did remarkable things. Our Director, Jake, was so very good. We truly enjoyed it all, and hope to travel with you again! On the downside, those very tall bathtubs were a true danger for me. Next time I'll ask for a handicapped room. The tubs were too tall, slippery, and had very few handles to grab onto, if any. Truly scary! Solution? Maybe put a door in the back of the tub, so you don\t have to climb in and out. Better solution? Offer a bathroom with a shower with handles to hold. The second thing were the 7 or 8PM dinners. Not appropriate for us. If we could have some lunches instead? Even a late lunch. And the third thing is to give us a room by the elevator (a handicapped room), not far down at the end of the hallway.
the only negative with this trip were the number of people on it and one room had ants in it that got on me.
The trip was enjoying except the first two hotel accommodations. Some rooms did not have hot and tissues.
the tour group was too large and the bus became very loud ay many times during this tour.
The first room in Lisbon was very small Included meals had volume but no quality with buffets. The farewell dinner was excellent. I would shop around and not necessarily use this company
Portugal was an amazing country. Jorge was an amazing tour guide. His love and passion for his country was evident as he explained the history of all the wonderous places we visited. The fish dishes and the wine were superb.
Pedro was amazing. He demonstrated enthusiasm, professionalism, knowledge and dedication.
The hotel rooms provided by Trafalgar were better than what I expected. I only wish I had more time to enjoy the facilities and the surrounding area.
We enjoyed the entire experience. Could not recommend a single improvement to the tour.
The main complaint was that there was just too many people on this tour. I liked the fact, that as a single (room/person) I had my own seat on the coach throughout the tour. However, getting on and off, especially at some of the more tourist sites, an inordinate amount of time was spent queung for the bathroom, with this large a number. I was very disappointed in the food. When my husband and I traveled on another Trafalgar tour (S.P and Morocco) we had fantastic food. Fresh, fresh, and a variety of seafood. This was a number of years ago, and I can only assume that Portugal's fish and seafood prices have risen a lot. The wine was fantastic on this tour. I compliment you on that for dinners. There could have been couple of days when we did not rise to early. Again probably because the amount of persons on this tour. Compliments on the pickup at the airport. Despite being delayed, person was there to pick me up.
Several hotels' facilities and services were well below my expectation. Poor quality. Several hotels were very good. Optional dinners were poor. Trafalgar provided dinners were good.
The Best of Portugal tour from Trafalgar was great, we visited lots of villages in Portugal and key places. Lots to see in 11 days but worth it.
The tour was fantastic. However if the traveler has special dietary or medical needs, you need to be extremely careful and perhaps even bring your own food. Despite assurances that they could accommodate us, ultimately they didn't and at one point the tour director advised us that we should go to the local supermarket to find what we needed. Unfortunately that's what we had to do.
We had an enjoyable trip. Our tour guide and driver were excellent. Rooms were decent. Some bathrooms had a musty smell. Food in provided meals was good. Bus was comfortable and seat rotation allowed everyone the chance for good seats. We usually takes tours with smaller groups, but all travelers were congenial.
We spent a lot more time on the road and less time at destinations than I expected. A suggest extending the itinerary by at least 2 days without adding stops, just giving more time at the stops. For example: In Fatima we arrived later in the afternoon. After our city orientation and group photo there was not much time left before things closed up and the next morning we left at 9:30 when things only opened at 9:00. I ended up skipping breakfast so that I could "beat any lines" to get into the basilica and back to the bus in time to leave. I also suggest the tour manager giving out "local" maps and a list of highlights so we have some directions for the very little time we have at some of the more highlighted stops. This has worked well for me and others on previous trips but I assume this is something the tour manager does not the company.
Everything about my trip worked out well.
As usual Trafalgar created a perfectly enjoyable and wonderful experience. I am getting ready to book my next trip with them.
Trafalgar is an excellent company and our guide was outstanding. We enjoyed our tour immensely and would not hesitate to book with them again.
AffordableTours.com® does not itself offer, service or administer the Travel Packages, and the ultimate terms and conditions of any Travel Package made available via the Site Offerings (including the prices quoted in connection with same) will be determined by the applicable Third-Party Travel Service Provider. AffordableTours.com® does not represent or warrant that the Price Quotes are accurate, up-to-date or free of error, or that same will be honored by the applicable Third-Party Travel Service Providers. All Price Quotes, Travel Package availability, Travel Package details/itinerary and other Content are subject to change without notice. All travel details published by and through the Site Offerings should be confirmed directly with the applicable Third-Party Travel Service Provider prior to making any travel plans. Reliance on any information made available to you by and through the Site Offerings is solely at your own risk.
How It Works
Vacationing has never been easier or cheaper with the help of a dedicated travel consultant from AffordableTours.com
1. Free Quote
Find your perfect trip on our website and simply request a free quote. Need to speak to a live person? Call us 7 days a week at 1-800-935-2620. No robots here!
2. Dedicated Travel Consultant
Your personal travel consultant will reach out and be your point of contact for your entire travel experience from start to finish. Did we mention you'll be working with an award winning team? Sweet!
3. Lowest Price Guaranteed
Because we're one of the largest sellers of travel, we're able to give you a discount on your vacation package. No one beats our prices!
4. Stress Free Travel
Knowing you got the best deal, all that's left is for you to pack your bags and enjoy your vacation!