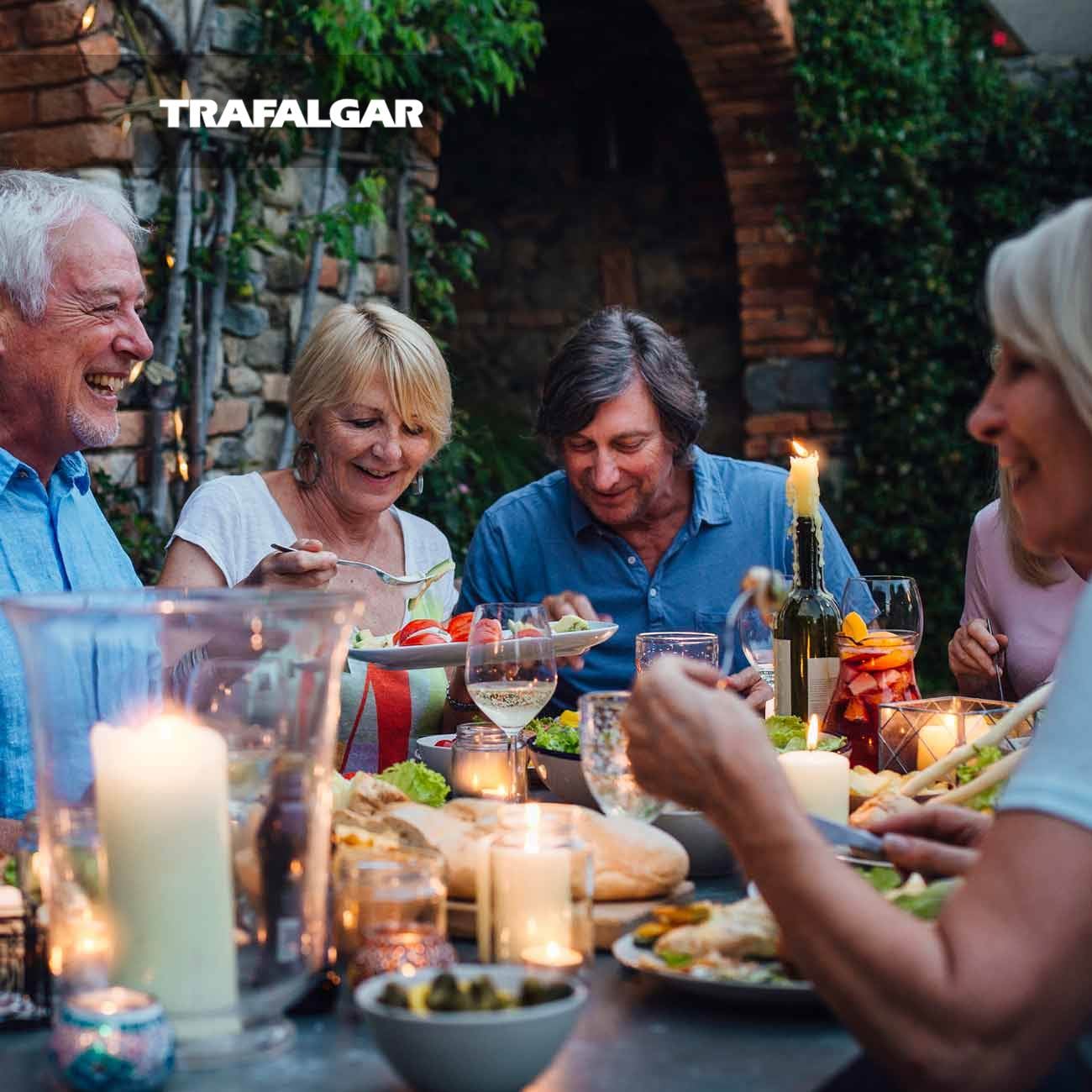 Why Pay Retail?
Call us for a quick quote!
Dates & Prices
Start Date
End Date
Offers
Brochure
Land Price
Our Price
Quote
Oct 19, 2021
Oct 31, 2021
Best

$2,903

Get Lower Price
Get Quote
Oct 24, 2021
Nov 05, 2021
Best

$2,813

Get Lower Price
Get Quote
Oct 31, 2021
Nov 12, 2021
Best

$2,813

Get Lower Price
Get Quote
Nov 07, 2021
Nov 19, 2021
Best

$2,696

Get Lower Price
Get Quote
Nov 14, 2021
Nov 26, 2021
Best

$2,696

Get Lower Price
Get Quote
Nov 21, 2021
Dec 03, 2021
Best

$2,696

Get Lower Price
Get Quote
Nov 28, 2021
Dec 10, 2021
Best

$2,696

Get Lower Price
Get Quote
Dec 05, 2021
Dec 17, 2021
Best

$2,696

Get Lower Price
Get Quote
Dec 11, 2021
Dec 23, 2021
Best

$2,696

Get Lower Price
Get Quote
Dec 16, 2021
Dec 28, 2021
Best

$2,813

Get Lower Price
Get Quote
Dec 23, 2021
Jan 04, 2022
Best

$3,146

Get Lower Price
Get Quote
Dec 30, 2021
Jan 11, 2022
Best

$2,903

Get Lower Price
Get Quote
Jan 09, 2022
Jan 21, 2022
Best

$2,723

Get Lower Price
Get Quote
Jan 16, 2022
Jan 28, 2022
Best

$2,723

Get Lower Price
Get Quote
Jan 23, 2022
Feb 04, 2022
Best

$2,723

Get Lower Price
Get Quote
Jan 30, 2022
Feb 11, 2022
Best

$2,723

Get Lower Price
Get Quote
Feb 13, 2022
Feb 25, 2022
Best

$2,723

Get Lower Price
Get Quote
Feb 27, 2022
Mar 11, 2022
Best

$2,786

Get Lower Price
Get Quote
Mar 06, 2022
Mar 18, 2022
Best

$2,786

Get Lower Price
Get Quote
Mar 13, 2022
Mar 25, 2022
Best

$2,786

Get Lower Price
Get Quote
Mar 20, 2022
Apr 01, 2022
Best

$2,876

Get Lower Price
Get Quote
Mar 27, 2022
Apr 08, 2022
Best

$3,015

Get Lower Price
Get Quote
Mar 30, 2022
Apr 11, 2022
Best

$3,083

Get Lower Price
Get Quote
Apr 03, 2022
Apr 15, 2022
Best

$3,105

Get Lower Price
Get Quote
Apr 08, 2022
Apr 20, 2022
Best

$3,105

Get Lower Price
Get Quote
Apr 12, 2022
Apr 24, 2022
Best

$3,218

Get Lower Price
Get Quote
LOW UNPUBLISHED PRICES ON TRAFALGAR TOURS
Why pay full price? Call us or click above for a quick quote and save money on Trafalgar Tours.
10% Off for Young Travelers
10% Off for Young Travelers
Promotion Details
If you're travelling with a child between the age of five and 17, we'll give you a discount of up to 10% on the land-only portion of their vacation. Plus always receive our AffordableTours.com 10% extra savings.
Must Book By Fri, Dec 31, 2021
View Promotion Terms & Conditions ›
Young travelers must be under the age of 18 years on the date of departure, and must be accompanied by an adult (limit of one Young Traveler Discount per room). Please see below for a detailed breakdown of age groups for individual brochures. Asia 5 - 11, At Leisure 5 - 18 (5 -15 for Australia and New Zealand), Australia and New Zealand 5 - 15, CostSaver 5 - 17, Europe and Britain 5 -17, Family Experiences 5 - 17, Hidden Journeys 5 - 18 (5 - 11 for Asia), South America 5 - 17, trips to Costa Rica and Panama 5 - 12, trips to Mexico 5 - 12, USA and Canada 5 - 17.
Triple Room Share Reduction
Triple Room Share Reduction
Promotion Details
Travel with three people sharing one room and each of you will receive a reduction on the land-only portion of your trip's price. As always receive our AffordableTours.com 10% extra savings
Must Book By Fri, Dec 31, 2021
View Promotion Terms & Conditions ›
Triple room reductions are based on sharing a twin or a double bedroom with an extra bed, which may be a roll-away. Discount may not apply to all itineraries, countries, regions or travel types, ask your travel consultant for full details. Additional restrictions may apply.

Room Match Solo Traveler Savings
Room Match Solo Traveler Savings
Promotion Details
Are you travelling alone but don't want to pay a supplement? On many trips, you'll have the option to room share with another same-gender solo traveler, on a twin-bed basis. Plus receive our AffordableTours.com 10% extra savings.
Combine with past guest savings.
Must Book By Fri, Dec 31, 2021
View Promotion Terms & Conditions ›
Please note that there is no guarantee roommates will be of a similar age group. If you are unable to be matched, you will be provided a single room at no extra cost. This service does not apply to City Breaks, extra nights' accommodation and all Eastern Mediterranean vacations - with the exception of Highlights of Turkey (without cruise) and the Best of Turkey. Room match may not be available on all dates and/or vacations, ask your travel consultant for applicable itineraries. Additional restrictions may apply.

5% Savings on Group Vacations
5% Savings on Group Vacations
Promotion Details
Travel together and save money. Family, friends, club members or colleagues, gather 9 to 15 people and earn a 5% discount. Plus as always receive our AffordableTours.com 10% extra savings!
This discount is combinable with many of Trafalgar's other great savings! (Restrictions may apply)
Must Book By Fri, Dec 31, 2021
View Promotion Terms & Conditions ›
Not applicable to Hidden Journeys, Israel, vacations with trains, Greek Island Hopper, Solo Traveler Discount and extra nights' accommodations. Discount is combinable with Triple room and Young Traveler discounts. Discount limited to one group per coach.
Book With Flexibility
Peace of Mind
Complimentary "Peace of Mind" Travel Plan. Change your travel plans until 30 days before your trip
Change Destination / Vacation
Change to a different destination or vacation with the Travcorp Family of Brands.
Change Dates
Choose new departure dates if your plans change.
Great Service
Award-winning service, low prices, client satisfaction
Tour Itinerary
Discover the Best of Italy, from the ancient treasures of Rome to Renaissance Florence and everything in between. Imagine staying overnight in a renovated Franciscan monastery in Assisi and lapping up chic Capri, as well as a private guided visit to Pompeii to see a Roman city frozen in time.
Day 1

Welcome to Rome

Ciao Roma! Explore this imperial city of emperors and senators, gods and goddesses, before joining your companions and Travel Director later for a Welcome Reception. Our introduction to the 'Eternal City' is an evening orientation drive to view some of the sights which await tomorrow.Accommodation: Grand Tiberio

Day 2

Discover Ancient Rome and the Vatican City

The Holy See takes centre stage today as we join a Local Specialist for an included sightseeing tour in the Vatican Museums. Dive Into Culture and admire the Bramante staircase, created for Pope Julius II in the early 16th century, and Michelangelo's magnificent frescoed ceiling in the Sistine Chapel. See the marble masterpiece of the Pietà, housed in St. Peter's Basilica before crossing the Tiber into Ancient Rome. Visit the famous Colosseum and see Circus Maximus, once the site of celebrated chariot races. This afternoon, enjoy free time to explore Rome. Indulge in an espresso in the Piazza Navona or clamber up the Spanish Steps.
Meals: Breakfast

Day 3

Explore the Ruins of Pompeii and Sorrento

We journey south to the well-preserved ruins of Pompeii. Here we join a Local Specialist who will share details of the devastation caused by the eruption of Mount Vesuvius as we wander through the ancient paved roads of a city that was frozen in time. Later, we arrive at our hotel in the clifftop village of Sorrento where we'll dine tonight.Accommodation: Johanna Park
Meals: Breakfast Dinner

Day 4

A Day on the Isle of Capri

We cross the Bay of Naples today by ferry to the glamorous Isle of Capri to visit some of its landmark sights. Wander past the chic boutiques and pavement cafés in Capri town in the company of a Local Specialist before taking your time to soak up the sophistication of this lovely island. Later, we return to the mainland.
Meals: Breakfast

Day 5

Onwards to Assisi

See the Benedictine Abbey of Cassino, which featured as the site of the Battle of Monte Cassino in 1944, before heading north to the slopes of Mount Subasio, we arrive in the mystical town of Assisi, the birthplace of St. Francis, under whose protection this medieval city is said to remain. We join our Local Specialist on a walking tour to the Basilica of St. Francis, which we will have an opportunity to visit before some free time to explore this fascinating hilltop town. We'll stay at one of Trafalgar's Stays With Stories - a fully renovated old Franciscan monastery.Accommodation: Cenacolo
Meals: Breakfast Dinner

Day 6

Discover Verona and Venice

We journey through the glorious countryside of the Emilia Romagna region. This area is also renowned for its gastronomy and is credited with being the origin of tortellini, mortadella and parmesan cheese. Travel to Verona, the home of Shakespeare's star-crossed lovers, to admire the Roman arena and Juliet's Balcony. Arrive later in Venice, the 'Queen of the Adriatic', where we'll enjoy a Regional Dinner.Accommodation: Principe
Meals: Breakfast Dinner

Day 7

St. Mark's and More in Venice

Cruise your way through Venice by private launch to soak up the sights and sounds of what was once one of the world's greatest ports. Dive Into Culture and watch talented tradesmen share their centuries-old glassmaking traditions. Continue past the Bridge of Sighs and the Doge's Palace to St. Mark's Square where we will view the impressive square and Basilica. Consider an Optional Experience to see the colourful fishermen's houses on the Island of Burano or search for a cosy bacaro and indulge in some tasty Venetian treats.
Meals: Breakfast

Day 8

On to Milan and the Scenic Italian Lakes

Today we cross the lush green plains of Lombardy to sophisticated Milan, Italy's capital of design and fashion. An orientation tour takes us past the intricate Gothic Duomo, La Scala Opera House and the famous Galleria.Accommodation: Barchetta Excelsior
Meals: Breakfast Dinner

Day 9

Stroll around Lake Como

The glistening blue waters of Lake Como welcome us today. We'll enjoy some free time to explore the lakeside lifestyle and beautiful scenery which has enchanted visitors for centuries. Spend this morning exploring Como's historical quarter, relax with a cappuccino, take the funicular for spectacular views of the lake or consider a cruise on the lake.
Meals: Breakfast

Day 10

Admire Pisa and on to Florence

Tuscany lures us across the forested Apennine Mountains, past the marble quarries of Carrara to the famous city of Pisa and its Square of Miracles where we will enjoy an opportunity to view the Leaning Tower. Our next stop is Florence, the 'Cradle of the Renaissance'.Accommodation: Grand Mediterraneo
Meals: Breakfast

Day 11

Experience Art and Architecture in Florence

Delve into the extravagant legacy of the Medici family, whose legacy of art and architecture are explored in the company of a Local Specialist. The elegant Duomo dominates the skyline as we visit Piazza della Signoria with its exquisite statues and palazzi. Enjoy spectacular panoramic views of Florence and the almost 700-year-old Ponte Vecchio from Piazzale Michelangelo. Later, learn about the quality and workmanship of two of this city's historic industries at demonstrations of Florentine leathercraft and 18-carat gold. Later, Connect With Locals over dinner at a Be My Guest experience, a castle set within a celebrated wine and olive oil estate.
Meals: Breakfast

Day 12

Treasures of San Gimignano and Return to Rome

This morning we stop at the Florence American Cemetery and Memorial. Continuing south, we visit the charming Tuscan hill-town of San Gimignano, within whose city walls, one finds extraordinary examples of medieval architecture and history. Venture to the centre of town to view its Piazza del Duomo, surrounded by medieval towers and stroll along the town's 13th-century city walls. This evening in Rome we enjoy a Farewell Dinner spent in the company of newfound friends and our Travel Director.Accommodation: Crowne Plaza St. Peter
Meals: Breakfast Dinner

Day 13

Farewell Rome

Our discovery of the best of Italy has come to an end. Find out more about your free airport transfer at trafalgar.com/freetransfers.
Meals: Breakfast
Sightseeing Highlights

VIP Admission to the Vatican Museums
Explore Rome, Pompeii, Capri, Assisi and Florence with a Local Specialist
Discover Venice, Milan and San Gimignano
Visit St. Peter's Basilica, the Sistine Chapel and the Colosseum in Rome, the excavations at Pompeii, the Basilica of St. Francis in Assisi, a glassblowing factory in Venice, Lake Como and the Florence American Cemetery and Memorial
View Juliet's Balcony in Verona, St. Mark's Basilica in Venice, the Cathedral and La Scala Opera House in Milan, the Leaning Tower of Pisa the Duomo in Florence
See the ancient sites of Rome and the Abbey in Monte Cassino
Scenic Cruise to the Isle of Capri and by private launch to St. Mark's Square in Venice
Connect with Locals The Pazzi and Medici feud is brought to light in this visit to the 12th-century Castle of Trebbio where you will enjoy a traditional Tuscan Be My Guest buffet, explore the cellars, and indulge in olive oil and wine tasting. (Day 11)
Dive into Culture Follow in the footsteps of Michelangelo when visiting the Vatican Museums. Ascend the spiral staircase designed by architect Donato Bramante, in a part of the Vatican not open to the public. (Day 2) Witness the exquisite craft of glassblowing, a delicate tradition that generations of Venetian craftsmen have perfected over the centuries. (Day 7)
Stays with Stories Hotel Cenacolo is a fully renovated old Franciscan monastery in Santa Maria deli Angeli. (Day 5)
Dining Highlights

12 breakfasts
7 dinners (including Be My Guest)
First class travel Highlights

Audio Headsets for flexible sightseeing
Daily breakfast and an average of 50% of evening meals
Luxury air-conditioned coach with WiFi in most countries or alternative transportation (such as rail journeys)
Return ferry to the Isle of Capri
Cherry-picked hotels, all tried and trusted
Optional Experiences and free time
All porterage and restaurant gratuities
Must-see sightseeing and surprise extras
An expert Travel Director and professional Driver
All hotel tips, charges and local taxes
Hand-picked Trip Highlights
Health and Safety Protocols for Trafalgar Tours
Trafalgar has introduced these enhanced hygiene protocols – for you and team members.
You can travel with Trafalgar and be assured that their team has put numerous new measures in place to elevate their hygiene standards and protocols. The well-being of guests and team has always been, and always will be, their primary concern.
In this new, fast changing Covid-19 era, Trafalgar is doing all they can to adapt to new requirements and expectations. Here are some important new steps and procedures that they have implemented to enhance hygiene protocols, to comply with physical distancing requirements by relevant government authorities and to give you the peace of mind when you are traveling during these new times.
Expertly Trained Travel Directors
Travel Director training equips them with enhanced hygiene and physical distancing procedures. During your trip, they will operate with a duty of care and monitor the hygiene etiquette of the guests, reacting and advising as needed, to ensure high standards are maintained. Before you travel, Trafalgar will also keep you well informed about new protocols required in these areas, and ask that you cooperate with and heed the advice and direction of Travel Directors while on your trip. The Travel Directors have preventative measures in place to try and ensure your well-being and in the event that any unexpected issues arise on trip, they will activate additional protocols.
Stringent On-the-Road Protocols
The customized luxury coaches are sanitised before the start of your trip and have always been kept to very high standards. Following the outbreak of COVID-19, Trafalgar have taken additional measures to elevate hygiene and sanitary practices in accordance with guidance from the World Health Organisation (WHO) and as required, applicable government regulations. The Driver training provides them with the latest hygiene protocols. They will clean and disinfect all surfaces including handrails, door handles, tables, seats, air-conditioning filters and overhead lockers on a daily basis. All the guests are asked to follow hygiene practices recommended by the World Health Organisation including the thorough and regular washing of hands and sanitising when required. Hand sanitiser is freely available on board for your use throughout the day. Please bring your own washable face mask and gloves with you, and additional hand sanitiser to make you feel comfortable, as these will be required to be worn in public in some countries. Should an unexpected situation arise, additional face masks, rubber gloves, antiviral sprays and wipes will be available for guest distribution on all trips.
A Full Team of Support 24/7
It's not just your Travel Director and Driver who will be taking care of you. Behind the scenes, the operations and guest support teams are in contact with them and on call 24/7, so you can rest assured that you're in good hands.
Physical Distancing
Adapting to the right size groups, based on government distancing requirements, you can rest assured that you will travel with the comfort of your own personal space. Have peace of mind that all of the experiences, hotels and restaurants you'll enjoy on your trip have been vetted to ensure they adhere to physical distancing and hygiene guidelines.
Trusted Partners, Exceptional Standards
Trafalgar is very selective in who they work with and choose to only use hotels, restaurants, ground handlers and venues that take the well-being of the guests as seriously as Trafalgar does and agrees to meet expected guidelines and specifications. Trafalgar only works with establishments that they are confident will consistently adhere to their high standards.
Always in the Know
As part of The Travel Corporation (TTC) , Trafalgar is kept up to date with all government advisories and travel alerts on a daily basis and is continually in touch with all of the partners on the ground in each destination. Also, rest assured that during your trip, the teams work to ensure the supplier partners (hotels, restaurants, museums and other venues) are also applying the same standard to these new hygiene and distancing protocols, to the extent possible.
Question: does this trip, best of Italy, include tickets to the Sistine Chapel, and the coliseum,
Yes. Here are all the attractions that are included: St. Peter's Basilica, the Sistine Chapel and the Colosseum in Rome, the Commonwealth War Cemetery in Cassino, the excavations at Pompeii, Basilica of St. Francis in Assisi, Lake Como, San Gimignano
Question: does this trip, best of Italy, include tickets to the Sistine Chapel, and the coliseum,
Yes. These are the included attractions: St. Peter's Basilica, the Sistine Chapel and the Colosseum in Rome, the Commonwealth War Cemetery in Cassino, the excavations at Pompeii, Basilica of St. Francis in Assisi, Lake Como, San Gimignano
Question: How many suitcases can I take with me on my trip?
Each person is allowed one "check-in," and one "carry-on." Remember to take all valuables with you as "carry-on", because electronic equipment, cameras, laptops, jewelry, business documents and money are not covered by the airlines' liability, so always carry them aboard with you.
Question: Is Airfare Included in the Price?
Airfare from your point of origin to and from the trip is not included in the land price.
Trafalgar tours is an excellent company. The tours and people are great and they handle everything. You can never see so much or learn so much on your own.
This is our second trip with Trafalgar and we are indeed pleased with the wonderful and memorable experiences they have given us . They do plan their itinerary in a very thoughtful and comprehensive way so as to offer the travelers a meaningful and unique experience which they may not be able to do on their own.
It was a wonderful well organized trip with an extremely knowledgeable tour guide
Our tour director was the perfect person to introduce us to Italy. Gianmarco is a native Roman with extensive knowledge about the culture and history of Italy and shared with us many interesting facts and stories. He was kind, considerate, professional, and personable. We had a wonderful time touring the country.
Lidia our travel director was the best! She was very polite, a great leader, very professional, friendly, very smart, willing to help, funny and always making sure my family and kids are always doing ok. Our flight got delayed when we arrived in Rome, therefore, we missed the Welcome Dinner. To my surprise, when i checked in our hotel, Lidia walked in and introduced herself. After a few minutes, she took us to the local restaurant to have dinner. My wife and I didn't expect her there on that late evening but she was there. Because of the kind gesture she showed us, we will NEVER forget her for that. if it wasn't for her, my wife, my 2 kids and myself would be have been hungry that evening. I would most definitely recommend Trafalgar Tours to my friends and family members. Lidia and our driver Maurizio were both great! They were a perfect combination. Thank you both for your professionalism and job well done. We really appreciate you both. they both made this trip very easy, relaxing, enjoyable and stress free.
Our tour tour director, Dominic, was the best we have ever experienced.
Highly recommend the Best of Italy tour.
This was my second trip to Italy, and I saw and experienced so much more. The itinerary was sometimes challenging, but the benefits were so worth itl.
Trip was Fantastic! Our travel agent (Vince) does a nice job of insuring all little details are taken care of such. Thank you Vince!
I felt two hotels were very old and not updated and not 4* hotels. In Venice my room flooded from the toilet twice. Reception didn't offer to move us because they indicated the hotel was full. Several hotels were not in a good location. For the rate we were charged I felt like most of the optional tours should have been included. Should have been more shuttle buses available to and from the airport, initially they said they would have 3, it was reduced to 2 shuttle with long waiting periods.
The Venice Hotel rooms too small although the location was great.
A tour guide can either make or break a trip - our guide consistently provided excellent service, demonstrated professionalism, flexibility and humor even when faced with record breaking weather conditions! He went above any beyond any other guide I've had a trip with.
James was extremely helpful in choosing which itinerary and which tour operator for our Italy trip. We chose the Best of Italy with Trafalgar and enjoyed every minute. The cities and length of stays and tours were perfect. And by the Grace of God there were no airline foul ups which was my bigget fear.
My only comment is that toward the end of the tour we stopped visiting churches because guests on previous tours had complained. We missed the Duomo in Florence, a major attraction because of this. I wished they had explained this better so I could have made other arrangements to see it. By the time I understood, the wait was 2 hours to get in.
Alex has been very supportive and responsive when assisting us with both US and international travel.
Exceptional experience. We loved every minute of it. Very professional and friendly starting with Nina at affordabletours.com anf trip dirctor Marina and driver Maurizio at trafalgar. We had one of our best vacations of our llives. We would recommend affordable tours.com as one of the best. Thank you again.
we wanted a tour operator that would do all the necessary work to arrange the hotels, tours, transportation, meals etc. Trafalgar Tours provided everything we hoped for. The did all the work that was necessary for us to have a trip of a life time.
Was not expecting so much on the mower, where everything planned time to the minute. The meals provided through the tour were underwhelming .
Good Trip. Good Itinerary.
Trafalgar Best of Italy tour was a great trip. The best part was Lake Como, Lake Majorrie, Positano, and of course Venice.
The trip was a once in a life time experience! The tour director was outstanding! I believe all travelers need to know before they sign up that there is a lot of walking and if you are not in shape or have a walking problem, you may have problems.
The only major issue we had with Trafalgar was the transfer for the Rome airport to the first hotel. There was a "strike" going on with no coaches running downtown. The resolution from Trafalgar's staff at the airport was to wait approximately 4 hours at the airport when they thought this "strike" might end. We had to hire our own van driver to get to our hotel who informed us that strikes happen all the time. Trafalgar should have back up plans in place if this is a common occurrence. I will say our travel director did reimburse us with in two days.
Our tour director was excellent and our local guides were courteous and very knowledgeable. Our coach driver took good care of our luggage and provided us with safe transportation.
Lodging was outstanding. Included activities were as described and enjoyable. I would probably do fewer of the optional activities in the future so as to have more "down time."
Our travel consltant at Affordable Tours was great to work with. He was very knowledgeable and customer service oriented. He answered all of our questions and whenever we emailed him, he responded very quickly. The trip was extraordinary. Our driver and our tour director were excellent. The tour directory was very funny, extremely organized, detail-oriented, and knowledgeable. All of us were amazed with the driver's driving on such narrow streets. The hotels were ok. The room at UNa in Rome was very small, and the rooms at the wonderful hotel in Lake Maggiore were very much outdated even though the property was beautiful. The breakfasts need to be improved in all of the hotels. I was not too impressed with the dinners at the hotels either. Very little food was given and did not meet the expectations I had about eating big portions and great variety in Italy. Other than that, I loved the optional dinners at Venice, Florence and Sorrento. We had great weather, the guides were great also.
The trip was fantastic. Our days were filled with all the great places and the hotels we stayed in were wonderful. Our local tour guides were extremely knowledgable about the area and our overall tour guide was excellent. She was energetic and was able to educate us on every point in history on our trip. One thing for improvement, tour bus wifi never really worked. Thank you Trafalgar and Affordable Tours for a trip of a lifetime. Perfecto!
The Trafalgar people involved with this specific tour were wonderful. The Tour Director had plenty of knowledge of the areas visited and how to make the trip a success for ALL - she was fantastic. Our driver was always looking out for our safety and comfort - he was a fantastic driver. The only items for improvement were that the hotel dinners could have been better and did not come up to the level of the dinners selected by Trafalgar at outside restaurants, but that is to be expected. During our trip, several Trafalgar people were onsite to check that the service, etc. were of the standards expected by Trafalgar which was heartening and showed their concern for their reputation and abilities.
Hotels were 4 stars, rooms were clean and big, breakfasts and dinners that provided with package were excellent, tour director and bus driver both were friendly and professional both made our trip a memorable once.
Overall, this was a great experience.
I would book with Affordable Tours again and again. Trafalgar Tours was excellent. Our tour guide was excellent and "made" the trip with her attitude and expertise. I can't recommend them with a higher two thumbs up!! I would and will recommend them to everyone I know.
Overall, the trip was as we expected. We saw a lot and enjoyed all sights. Be prepared to wake up early in the morning. It was nice to have "free time" in the afternoons/evenings. It gave us an opportunity to explore Italy/dining on our own. Also, make sure you have very comfortable shoes to wear as there's a lot of walking, including many steps and hills.
Italy was all I thought it would be and more. The negative points are as follows: Too many people (48), much too fast for our age group. I definitely chose the wrong tour for the over 70 people in my party. My sister (84) had trouble walking the cobblestone streets and her legs swelled so much that we held the group up most days. Our director was kind to order a taxi a few times for her. I should have researched the tours more closely and chosen a slower and shorter tour. We are all burnt out.
Optional tours were very expensive, for the destination...not all but couple of them....were not worth 70 euro each...
Way too many people on the tour. I was told there would be about 40 people max. There were 53 people on this tour. We had a very good tour group and excellent tour guide with no drama and everyone was courteous and kind to one another. I would have liked more time in some places and less in others, but a tour does not allow that. My favorite places were Sorrento and capri, Venice and the lakes district. I also would have liked to spend more time in the small towns as I found them very charming (Assisi).
We highly recommend both Trafalgar Tours and Affordable Tours.
The experience was everything you could ever hope for.
Our tour guide and driver were excellent! This was one of our best trips ever! We would highly recommend the Best of Italy trip!
I have travelled many tours but this was the best run and coordinated one. The tour director was outstanding
We saw a lot, but didn't have enough time in each place. I guess it was a great intro and will inspire a revisit. My only complaint was that the Wi Fi didn't work at all on the bus, and WiFi was either poor or non-existant (even though the hotels said they had WiFi).
I was told this is a luxury tour but the hotel rooms are not good
This was the vacation of a life time. Our tour director with Trafalgar was so helpful, pleasant and professional. As I write this we are visiting my husband\'s grandparent\'s family home in San Donato Val Di comino....... What a great way to end a perfect vacation!
This Best of Italy was a \'bucket list\' trip of a lifetime. Our traveling companions were prompt, courteous and fun! Our travel director was funny and informative. This trip exceeded our expectations!
Tour guide was outstanding!! Perfect trip.
We had a fabulous time on our trip. Our bus driver and tour guide were excellent.
trip was great,,guide outstanding...
Thanks for helping make this vacation a memorable one.
Our trip exceeded our expectations. Trafalgar Tours was very professional. Affordable Tours gave us good value and did everything we needed for our trip.
Regarding accomodations, two of the places where we stayed (in Assissi and in Florence) were not first class. While the other hotels were, some people always seemed to get the best view and the balcony while others didn't. Also, as a lone traveler sharing a room, assignments should have reflected this. At every hotel we had to ask for room service to separate our twin beds. While the itinerary matched the description, I found that the BEST OF ITALY was contained in the optional tours and not so much in the itinerary itself making for greater expense. Enjoyed the trip regardless.
I had a wonderful time on my holiday. This is the second time that I have used this site to book my holiday, and on both occasions I have been very satisfied with the service that I have received. I have highly recommended this site to many of my family, friends and workmates.
AffordableTours.com® does not itself offer, service or administer the Travel Packages, and the ultimate terms and conditions of any Travel Package made available via the Site Offerings (including the prices quoted in connection with same) will be determined by the applicable Third-Party Travel Service Provider. AffordableTours.com® does not represent or warrant that the Price Quotes are accurate, up-to-date or free of error, or that same will be honored by the applicable Third-Party Travel Service Providers. All Price Quotes, Travel Package availability, Travel Package details/itinerary and other Content are subject to change without notice. All travel details published by and through the Site Offerings should be confirmed directly with the applicable Third-Party Travel Service Provider prior to making any travel plans. Reliance on any information made available to you by and through the Site Offerings is solely at your own risk.
How It Works
Vacationing has never been easier or cheaper with the help of a dedicated travel consultant from AffordableTours.com
1. Free Quote
Find your perfect trip on our website and simply request a free quote. Need to speak to a live person? Call us 7 days a week at 1-800-935-2620. No robots here!
2. Dedicated Travel Consultant
Your personal travel consultant will reach out and be your point of contact for your entire travel experience from start to finish. Did we mention you'll be working with an award winning team? Sweet!
3. Lowest Price Guaranteed
Because we're one of the largest sellers of travel, we're able to give you a discount on your vacation package. No one beats our prices!
4. Stress Free Travel
Knowing you got the best deal, all that's left is for you to pack your bags and enjoy your vacation!