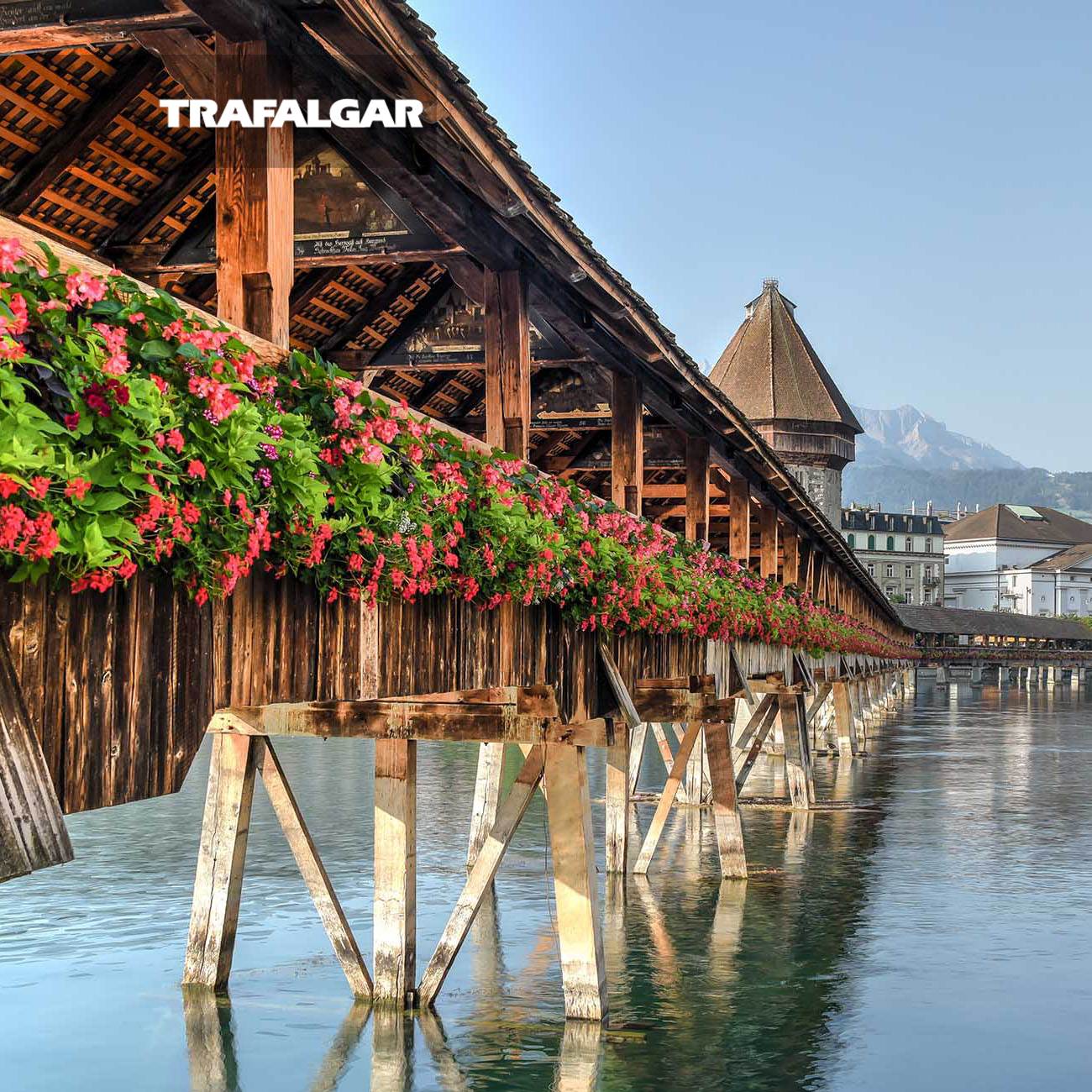 European Delight End Paris 2022
Why Pay Retail?
Call us for a quick quote!
Dates & Prices
Start Date
End Date
Offers
Brochure
Land Price
Our Price
Quote
Apr 21, 2022
May 01, 2022
Deals

$1,995

Get Lower Price
Get Quote
Apr 28, 2022
May 08, 2022
Deals

$2,025

Get Lower Price
Get Quote
May 05, 2022
May 15, 2022
Deals

$2,050

Get Lower Price
Get Quote
May 12, 2022
May 22, 2022
Deals

$2,050

Get Lower Price
Get Quote
May 19, 2022
May 29, 2022
Deals

$2,050

Get Lower Price
Get Quote
May 26, 2022
Jun 05, 2022
Deals

$2,050

Get Lower Price
Get Quote
Jun 02, 2022
Jun 12, 2022
Deals

$2,050

Get Lower Price
Get Quote
Jun 09, 2022
Jun 19, 2022
Deals

$2,050

Get Lower Price
Get Quote
Jun 16, 2022
Jun 26, 2022
Deals

$2,025

Get Lower Price
Get Quote
Jun 23, 2022
Jul 03, 2022
Deals

$2,025

Get Lower Price
Get Quote
Jun 30, 2022
Jul 10, 2022
Deals

$2,025

Get Lower Price
Get Quote
Jul 07, 2022
Jul 17, 2022
Deals

$2,025

Get Lower Price
Get Quote
Jul 14, 2022
Jul 24, 2022
Deals

$2,025

Get Lower Price
Get Quote
Jul 21, 2022
Jul 31, 2022
Deals

$2,025

Get Lower Price
Get Quote
Jul 28, 2022
Aug 07, 2022
Deals

$2,025

Get Lower Price
Get Quote
Aug 04, 2022
Aug 14, 2022
Deals

$2,025

Get Lower Price
Get Quote
Aug 11, 2022
Aug 21, 2022
Deals

$2,025

Get Lower Price
Get Quote
Aug 18, 2022
Aug 28, 2022
Deals

$2,025

Get Lower Price
Get Quote
Aug 25, 2022
Sep 04, 2022
Deals

$2,025

Get Lower Price
Get Quote
Sep 01, 2022
Sep 11, 2022
Deals

$2,050

Get Lower Price
Get Quote
Sep 08, 2022
Sep 18, 2022
Deals

$2,050

Get Lower Price
Get Quote
Sep 15, 2022
Sep 25, 2022
Deals

$2,050

Get Lower Price
Get Quote
Sep 22, 2022
Oct 02, 2022
Deals

$2,050

Get Lower Price
Get Quote
Sep 29, 2022
Oct 09, 2022
Deals

$2,050

Get Lower Price
Get Quote
Oct 06, 2022
Oct 16, 2022
Deals

$2,050

Get Lower Price
Get Quote
LOW UNPUBLISHED PRICES ON COSTSAVER TOURS
Why pay full price? Call us or click above for a quick quote and save money on Costsaver Tours.
Second Trip Discount - Save up to 2.5% When You Book Two Trips
Second Trip Discount - Save up to 2.5% When You Book Two Trips
Promotion Details
Book two trips - both seven days or longer - and save up to 2.5% on the land-only portion of your shortest vacation, plus receive our AffordableTours.com 10% extra savings!
Must Book By Fri, Dec 31, 2021
View Promotion Terms & Conditions ›
Please note that vacations must be booked at the same time. The discount is per person only and does not apply to City Breaks, extra nights' accommodation, extensions and airfares, taxes and fees, and airport transfers. Europe – excludes all Eastern Mediterranean vacations except the Greek Island Hopper. Additional restrictions may apply.
Up to 10% Off for Young Travelers
Up to 10% Off for Young Travelers
Promotion Details
If you're travelling with a child between the age of five and 17, we'll give you a discount of up to 10% on the land-only portion of their vacation. Plus always receive our AffordableTours.com 10% extra savings.
Must Book By Fri, Dec 31, 2021
View Promotion Terms & Conditions ›
Young travelers must be under the age of 18 years on the date of departure, and must be accompanied by an adult (limit of one Young Traveler Discount per room). Discounts may vary and may not be available on all vacations. Additional restrictions may apply.
Book With Flexibility
Peace of Mind
Complimentary "Peace of Mind" Travel Plan. Change your travel plans until 30 days before your trip
Change Destination / Vacation
Change to a different destination or vacation with the Travcorp Family of Brands.
Change Dates
Choose new departure dates if your plans change.
Great Service
Award-winning service, low prices, client satisfaction
Tour Itinerary
The unbeatable sights of Italy's great cities including Rome, Florence and Venice; the beautiful lakeside landscapes of Lucerne; the incomparable Paris skyline with its iconic monuments and museums. Put them all together and you have the recipe for an exhilarating 11-day European trip filled with culture, history and soul-stirring scenery, from Tuscany to the vineyards of Burgundy.
Day 1

Arrive Rome (2 Nights)

The 'Eternal City' has captivated travellers for centuries and you'll not be disappointed as it prepares you for an exhilarating journey across Europe. On arrival, check in to your hotel, then get ready for your very own introduction to Rome or relax at your hotel following your journey. Later this evening, you'll meet your Travel Director and fellow travellers for a glimpse into what lies ahead along your journey. Maybe soak up the city's effervescent atmosphere during an Optional Experience dinner of light dinner of Italian specialties.Accommodation: Ergife Palace

Day 2

Rome sightseeing and free time

With so much to see and do, you could explore Rome for an eternity without getting bored. Join an Optional Experience to Michelangelo's famous Sistine Chapel and the Vatican Museums or start your day the Italian way - slow and relaxed. Get to grips with the city's main attractions, joining a Local Specialist at Vatican City, the world's smallest country. Stand in St. Peter's Square, sharing your space with devoted pilgrims and pigeons. Visit St. Peter's Basilica and view Michelangelo's greatest work, the sorrowful Pietà. Cross the Tiber next, to view the mighty Colosseum and the countless other ancient sites which featured prominently in the days of the powerful Roman Empire. Choose an Optional Experience to discover more of Rome with a Local Specialist.
Meals: Breakfast

Day 3

Rome – Siena – Florence (2 Nights)

Tuscany may claim to be the heart of Italy, but it is the stunning medieval city of Siena which will capture yours. Its fortified walls, towers and palaces emerge from the rolling countryside on your journey through the Chianti region. This former economic and military power today hosts the biannual Palio horse race, injecting a shot of colour amidst the burnt sienna façades of the city's Il Campo. Your orientation tour will reveal the city's rich heritage, architecture and cuisine, and explain why Siena is renowned for its signature panforte fruit cake, which you should try to sample during a visit at a pasticceria. Continue through stunning Tuscan landscapes to out hotel in Florence, the birthplace of the Renaissance.Accommodation: Starhotels Vespucci
Meals: Breakfast Dinner

Day 4

Florence orientation and free time

No expense was spared to exalt the glory of Florence through art and architecture and you'll see first-hand how this city paved its way to a modern age. Head to Piazzale Michelangelo to capture the city's signature skyline with its imposing Duomo looming over the labyrinthine streets. During your free time you could choose to visit Piazza della Signoria, the city's main square where many of the political and artistic treasures of the city can be seen. Don't miss the Ponte Vecchio, the Cathedral of Santa Maria del Fiore, Giotto's Bell Tower and the Baptistery. You'll have time to shop for gold and leathercraft and perhaps you can choose an Optional Experience to Pisa where you'll see the Leaning Tower and enjoy a local meal at a Tuscan farmhouse.
Meals: Breakfast

Day 5

Florence – Bologna – Venice (2 Nights)

Cross the Apennine Mountains to the city of Bologna where you will join a Local Specialist to view the city's Kissing Towers and Il Gigante, commonly known as Neptune's Fountains. Arrive in the island city of Venice later. You'll arrive just in time for an optional Gondola and Grand Canal cruise - grand palazzi, churches and ornate bridges line your journey. Enjoy dinner at your hotel, then spend the rest of the evening exploring the labyrinthine streets on your own.Accommodation: Palladio
Meals: Breakfast Dinner

Day 6

Venice orientation and free time

Watch talented master craftsmen at work, then take to the waters of the canal and cruise by private launch to St. Mark's Square, the gateway to the city. The Winged Lion of Venice remains an enduring symbol of the city and one you'll see repeatedly as you explore the city. Admire the ornate Doge's Palace, the Basilica of St. Mark and the Bridge of Sighs. Later, consider taking a cruise across the lagoon to Burano Island.
Meals: Breakfast

Day 7

Venice – Como – Lucerne Region (2 Nights)

Your first stop today is on the idyllic shores of Lake Como. Soak up the jet-setting lifestyle of the rich and famous who love to holiday here surrounded by the unbelievable beauty of the area. Watch the spectacular scenery unfold as you cross the Swiss border bound for the heart of Switzerland on your very own 'Grand Tour' of Europe. The evening is yours to enjoy the picturesque setting of lakeside Lucerne.Accommodation: City Brunnen
Meals: Breakfast Dinner

Day 8

Lucerne orientation and free time

Take a step back in time when you join your Travel Director for an orientation tour, exploring the Old Town, the ancient wooden Chapel Bridge and Lion Monument. The mournful, mortally wounded lion hewn from rock commemorates the sacrifice made by the Swiss Guards who died defending Louis XVI during the French Revolution. You'll have time to explore the city your way, perhaps with some retail therapy. You could choose to ascend to the alpine heavens or join an Optional Experience up Mount Pilatus for a lively folklore show including a traditional lunch, including cheese fondue.
Meals: Breakfast Dinner

Day 9

Lucerne Region – Paris (2 Nights)

Cross the border into France this morning and journey through the vineyards of Burgundy. Take a walk through Paris's grand past, its dynamic present and exciting future. You'll discover that this is one capital that doesn't hold back and doesn't expect you to either. After a day of scenic driving, you'll arrive in the City of Light with enough time to join an Optional Experience featuring a cruise on the Seine and the illuminations of Paris.Accommodation: Novotel 14 Porte d'Orléans
Meals: Breakfast

Day 10

Paris sightseeing and free time

All the main icons feature on your morning sightseeing tour of Paris with your Travel Director. From the Eiffel Tower and grand Champs Élysées to the iconic Arc de Triomphe which honours those who fought and died for France over the centuries, you won't miss a thing. There's plenty of time this afternoon to discover Paris for yourself. There's even time to people-watch at a sidewalk bistro before a real highlight this evening - an optional dinner and cabaret performance.
Meals: Breakfast

Day 11

Depart Paris

As your European Delight draws to a close, bid au revoir to your travel companions and Travel Director and prepare for your onward journey home. Find out more about your free airport transfer at costsavertour.com/freetransfers.
Meals: Breakfast
Sightseeing Highlights

Bologna Sightseeing tour with your Local Specialist including the Kissing Towers
Florence Panoramic views of the city from Piazzale Michelangelo
Lake Como Soak up the stunning scenery and glamour of one of Italy's most beautiful lakes
Lucerne Orientation includes the Lion Monument and Chapel Bridge
Paris Sightseeing includes views of the Champs Élysées, Arc de Triomphe and the Eiffel Tower
Rome Visit St. Peter's Basilica, view the Colosseum and see the ancient sites during the sightseeing with your Local Specialist
Siena Visit the medieval city and view the Piazza del Campo
Venice Cruise by private boat to St. Mark's Square and visit a traditional glassblowing workshop
Dining Highlights

10 Breakfasts
4 Three-course dinners
First class travel Highlights

Audio Headsets provided throughout your holiday to enhance your included sightseeing experiences
Luxury air-conditioned coach
Cherry-picked hotels, all tried and trusted
Variety of Optional Experiences
City orientation tours
An expert Travel Director and professional Driver
All hotel service charges and tips, baggage handling fees and local taxes
Health and Safety Protocols for Costsaver Tours
Costsaver has introduced these enhanced hygiene protocols – for you and team members.
Costsaver asks that you please take personal responsibility for your wellbeing. This begins with packing any personal protective equipment and sanitizers you require. Please adopt physical distancing and hygiene practises throughout your pre-trip travel arrangements and follow all health instruction whether physical signage, or requests from the professional staff once you are vacationing.
Expertly Trained Travel Directors
Travel Director training equips them with enhanced hygiene and physical distancing procedures. During your trip, they will operate with a duty of care and monitor the hygiene etiquette of the guests, reacting and advising as needed, to ensure high standards are maintained. Before you travel, Costsaver will also keep you well informed about new protocols required in these areas, and ask that you cooperate with and heed the advice and direction of Travel Directors while on your trip. The Travel Directors have preventative measures in place to try and ensure your well-being and in the event that any unexpected issues arise on trip, they will activate additional protocols.
Stringent On-the-Road Protocols
The customized luxury coaches are sanitised before the start of your trip and have always been kept to very high standards. Following the outbreak of COVID-19, Costsaver have taken additional measures to elevate hygiene and sanitary practices in accordance with guidance from the World Health Organisation (WHO) and as required, applicable government regulations. The Driver training provides them with the latest hygiene protocols. They will clean and disinfect all surfaces including handrails, door handles, tables, seats, air-conditioning filters and overhead lockers on a daily basis. All the guests are asked to follow hygiene practices recommended by the World Health Organisation including the thorough and regular washing of hands and sanitising when required. Hand sanitiser is freely available on board for your use throughout the day. Please bring your own washable face mask and gloves with you, and additional hand sanitiser to make you feel comfortable, as these will be required to be worn in public in some countries. Should an unexpected situation arise, additional face masks, rubber gloves, antiviral sprays and wipes will be available for guest distribution on all trips.
A Full Team of Support 24/7
It's not just your Travel Director and Driver who will be taking care of you. Behind the scenes, the operations and guest support teams are in contact with them and on call 24/7, so you can rest assured that you're in good hands.
Physical Distancing
Adapting to the right size groups, based on government distancing requirements, you can rest assured that you will travel with the comfort of your own personal space. Have peace of mind that all of the experiences, hotels and restaurants you'll enjoy on your trip have been vetted to ensure they adhere to physical distancing and hygiene guidelines.
Trusted Partners, Exceptional Standards
Costsaver is very selective in who they work with and choose to only use hotels, restaurants, ground handlers and venues that take the well-being of the guests as seriously as Costsaver does and agrees to meet expected guidelines and specifications. Costsaver only works with establishments that they are confident will consistently adhere to their high standards.
Always in the Know
As part of The Travel Corporation (TTC) , Costsaver is kept up to date with all government advisories and travel alerts on a daily basis and is continually in touch with all of the partners on the ground in each destination. Also, rest assured that during your trip, the teams work to ensure the supplier partners (hotels, restaurants, museums and other venues) are also applying the same standard to these new hygiene and distancing protocols, to the extent possible.
Question: How many suitcases can I take with me on my trip?
Each person is allowed one "check-in," and one "carry-on." Remember to take all valuables with you as "carry-on", because electronic equipment, cameras, laptops, jewelry, business documents and money are not covered by the airlines' liability, so always carry them aboard with you.
Question: Is Airfare Included in the Price?
Airfare from your point of origin to and from the trip is not included in the land price.
It was a wonderful trip, the places we went,our tour director and driver were fantastic.....
I was very happy with the services provided by Trafalgar, everithing was included so we didn\'t have to worry about anything!
AffordableTours.com® does not itself offer, service or administer the Travel Packages, and the ultimate terms and conditions of any Travel Package made available via the Site Offerings (including the prices quoted in connection with same) will be determined by the applicable Third-Party Travel Service Provider. AffordableTours.com® does not represent or warrant that the Price Quotes are accurate, up-to-date or free of error, or that same will be honored by the applicable Third-Party Travel Service Providers. All Price Quotes, Travel Package availability, Travel Package details/itinerary and other Content are subject to change without notice. All travel details published by and through the Site Offerings should be confirmed directly with the applicable Third-Party Travel Service Provider prior to making any travel plans. Reliance on any information made available to you by and through the Site Offerings is solely at your own risk.
How It Works
Vacationing has never been easier or cheaper with the help of a dedicated travel consultant from AffordableTours.com
1. Free Quote
Find your perfect trip on our website and simply request a free quote. Need to speak to a live person? Call us 7 days a week at 1-800-935-2620. No robots here!
2. Dedicated Travel Consultant
Your personal travel consultant will reach out and be your point of contact for your entire travel experience from start to finish. Did we mention you'll be working with an award winning team? Sweet!
3. Lowest Price Guaranteed
Because we're one of the largest sellers of travel, we're able to give you a discount on your vacation package. No one beats our prices!
4. Stress Free Travel
Knowing you got the best deal, all that's left is for you to pack your bags and enjoy your vacation!