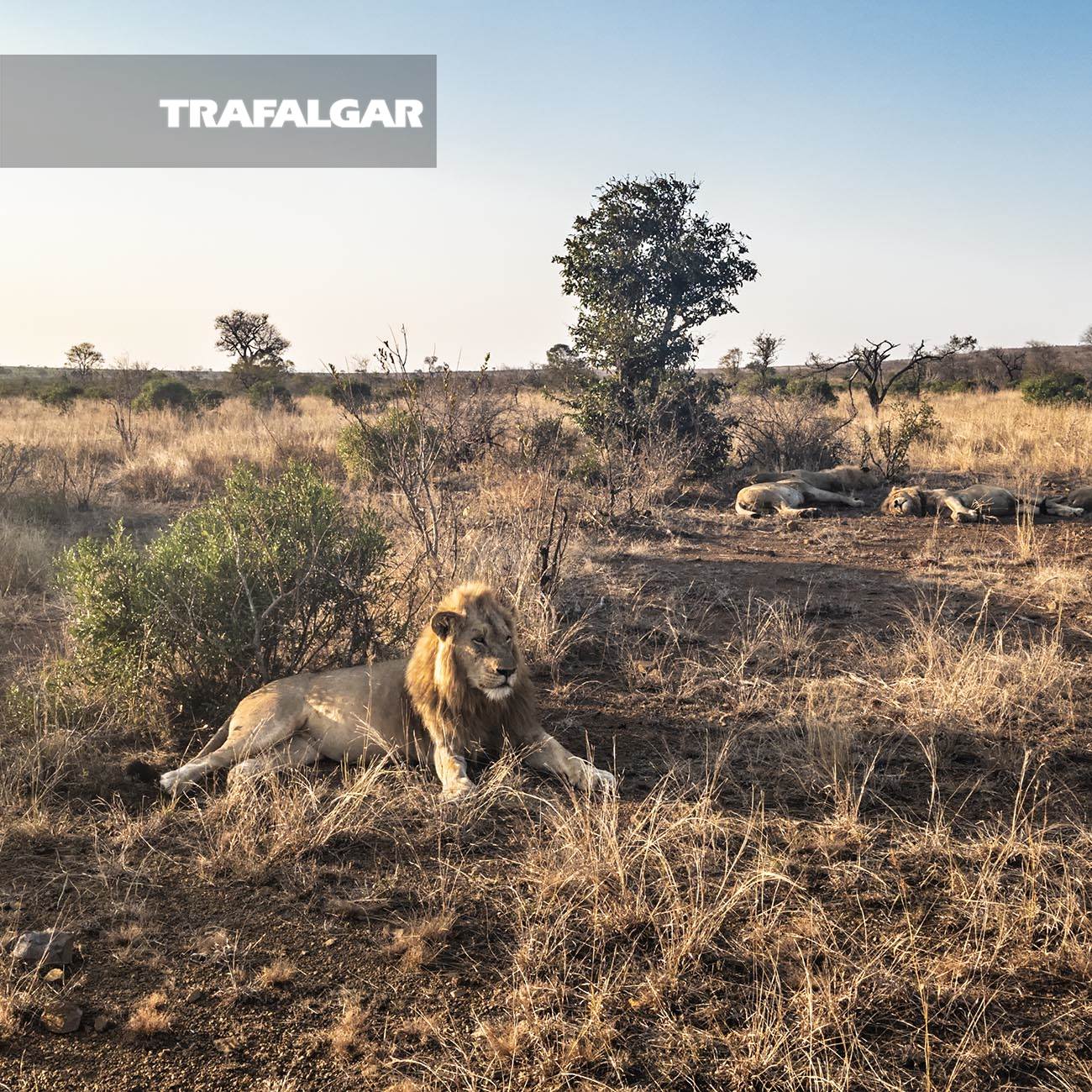 Best of South Africa 2022
Why Pay Retail?
Call us for a quick quote!
Dates & Prices
Start Date
End Date
Offers
Brochure
Land Price
Our Price
Quote
Saturday,
Jan 22, 2022
Saturday,
Feb 05, 2022
Best

$5,375

Get Lower Price
Get Quote
Saturday,
Feb 05, 2022
Saturday,
Feb 19, 2022
Best

$5,375

Get Lower Price
Get Quote
Saturday,
Feb 19, 2022
Saturday,
Mar 05, 2022
Best

$5,375

Get Lower Price
Get Quote
Saturday,
Mar 05, 2022
Saturday,
Mar 19, 2022
Best

$5,375

Get Lower Price
Get Quote
Saturday,
Mar 19, 2022
Saturday,
Apr 02, 2022
Best

$5,375

Get Lower Price
Get Quote
Saturday,
Apr 09, 2022
Saturday,
Apr 23, 2022
Best

$5,150

Get Lower Price
Get Quote
Saturday,
Apr 23, 2022
Saturday,
May 07, 2022
Best

$5,150

Get Lower Price
Get Quote
Saturday,
May 14, 2022
Saturday,
May 28, 2022
Best

$5,150

Get Lower Price
Get Quote
Saturday,
May 28, 2022
Saturday,
Jun 11, 2022
Best

$4,975

Get Lower Price
Get Quote
Saturday,
Jun 11, 2022
Saturday,
Jun 25, 2022
Best

$5,150

Get Lower Price
Get Quote
Saturday,
Jun 25, 2022
Saturday,
Jul 09, 2022
Best

$5,150

Get Lower Price
Get Quote
Saturday,
Jul 09, 2022
Saturday,
Jul 23, 2022
Best

$5,150

Get Lower Price
Get Quote
Saturday,
Jul 23, 2022
Saturday,
Aug 06, 2022
Best

$5,150

Get Lower Price
Get Quote
Saturday,
Aug 27, 2022
Saturday,
Sep 10, 2022
Best

$5,150

Get Lower Price
Get Quote
Saturday,
Sep 10, 2022
Saturday,
Sep 24, 2022
Best

$5,395

Get Lower Price
Get Quote
Saturday,
Sep 24, 2022
Saturday,
Oct 08, 2022
Best

$5,395

Get Lower Price
Get Quote
Saturday,
Oct 15, 2022
Saturday,
Oct 29, 2022
Best

$5,395

Get Lower Price
Get Quote
Saturday,
Oct 29, 2022
Saturday,
Nov 12, 2022
Best

$5,395

Get Lower Price
Get Quote
Saturday,
Nov 12, 2022
Saturday,
Nov 26, 2022
Best

$5,395

Get Lower Price
Get Quote
Saturday,
Nov 26, 2022
Saturday,
Dec 10, 2022
Best

$5,395

Get Lower Price
Get Quote
Monday,
Dec 12, 2022
Monday,
Dec 26, 2022
Best

$5,695

Get Lower Price
Get Quote
Friday,
Dec 23, 2022
Friday,
Jan 06, 2023
Best

$5,825

Get Lower Price
Get Quote
LOW UNPUBLISHED PRICES ON TRAFALGAR TOURS
Why pay full price? Call us or click above for a quick quote and save money on Trafalgar Tours.
10% Off for Young Travelers
10% Off for Young Travelers
Promotion Details
If you're travelling with a child between the age of five and 17, we'll give you a discount of up to 10% on the land-only portion of their vacation. Plus always receive our AffordableTours.com 10% extra savings.
Must Book By Fri, Dec 31, 2021
View Promotion Terms & Conditions ›
Young travelers must be under the age of 18 years on the date of departure, and must be accompanied by an adult (limit of one Young Traveler Discount per room). Please see below for a detailed breakdown of age groups for individual brochures. Asia 5 - 11, At Leisure 5 - 18 (5 -15 for Australia and New Zealand), Australia and New Zealand 5 - 15, CostSaver 5 - 17, Europe and Britain 5 -17, Family Experiences 5 - 17, Hidden Journeys 5 - 18 (5 - 11 for Asia), South America 5 - 17, trips to Costa Rica and Panama 5 - 12, trips to Mexico 5 - 12, USA and Canada 5 - 17.
Triple Room Share Reduction
Triple Room Share Reduction
Promotion Details
Travel with three people sharing one room and each of you will receive a reduction on the land-only portion of your trip's price. As always receive our AffordableTours.com 10% extra savings
Must Book By Fri, Dec 31, 2021
View Promotion Terms & Conditions ›
Triple room reductions are based on sharing a twin or a double bedroom with an extra bed, which may be a roll-away. Discount may not apply to all itineraries, countries, regions or travel types, ask your travel consultant for full details. Additional restrictions may apply.

Room Match Solo Traveler Savings
Room Match Solo Traveler Savings
Promotion Details
Are you travelling alone but don't want to pay a supplement? On many trips, you'll have the option to room share with another same-gender solo traveler, on a twin-bed basis. Plus receive our AffordableTours.com 10% extra savings.
Combine with past guest savings.
Must Book By Fri, Dec 31, 2021
View Promotion Terms & Conditions ›
Please note that there is no guarantee roommates will be of a similar age group. If you are unable to be matched, you will be provided a single room at no extra cost. This service does not apply to City Breaks, extra nights' accommodation and all Eastern Mediterranean vacations - with the exception of Highlights of Turkey (without cruise) and the Best of Turkey. Room match may not be available on all dates and/or vacations, ask your travel consultant for applicable itineraries. Additional restrictions may apply.

5% Savings on Group Vacations
5% Savings on Group Vacations
Promotion Details
Travel together and save money. Family, friends, club members or colleagues, gather 9 to 15 people and earn a 5% discount. Plus as always receive our AffordableTours.com 10% extra savings!
This discount is combinable with many of Trafalgar's other great savings! (Restrictions may apply)
Must Book By Fri, Dec 31, 2021
View Promotion Terms & Conditions ›
Not applicable to Hidden Journeys, Israel, vacations with trains, Greek Island Hopper, Solo Traveler Discount and extra nights' accommodations. Discount is combinable with Triple room and Young Traveler discounts. Discount limited to one group per coach.
Book With Flexibility
Peace of Mind
Complimentary "Peace of Mind" Travel Plan. Change your travel plans until 60 days before your trip
Change Destination / Vacation
Change to a different destination or vacation with the Travcorp Family of Brands.
Change Dates
Choose new departure dates if your plans change.
Great Service
Award-winning service, low prices, client satisfaction
Tour Itinerary
Connect with the culture of two countries as you travel from the north to south to encounter South Africa's legacy of Mandela and the cosmopolitan spirit of Cape Town.
Day 1

Welcome to Johannesburg

Your seamless South African journey begins with an airport transfer from O.R Tambo International Airport to your hotel. Settle in to the pace of Africa's most energetic city before meeting your Travel Director and fellow travellers for a Welcome Reception.Accommodation: The Maslow

Day 2

Journey to the Kruger National Park Area

The golden Highveld gives way to rolling green hills as we travel to South Africa's Lowveld. We admire the iconic sights along Mpumalanga's Panorama Route - the Blyde River Canyon, the heavenly landscapes of God's Window and Bourke's Luck Potholes. Before evening falls, we venture to our hotel near the famous Kruger National Park, our home for two nights.Accommodation: Sabi River Sun Resort
Meals: Breakfast Dinner

Day 3

Safari in Kruger National Park

Connect with nature and explore South Africa's oldest and most iconic national park in the company of a 'Local Specialist'. Uncover the secrets of the bushveld and keep a look out for the magnificent 'Big 5', the Little 5 and everything in between. See the glistening yellow Golden-orb spider waiting on her web, smell the damp scent of acacia trees in the early morning and keep your head down in search of animal spoor. Spend your afternoon at leisure.
Meals: Breakfast Dinner

Day 4

Onwards to eSwatini

Travel to landlocked eSwatini. 'Dive Into Culture' during a visit to a Swazi Chief's village and gain insights into the community's way of life, sampling some of the local pap and stew, and admiring their striking crimson traditional dress.Accommodation: Royal Swazi Spa
Meals: Breakfast Lunch Dinner

Day 5

Head to Hluhluwe

We venture to 'garden of province' of KwaZulu Natal and its northern wilderness. Traversing rolling sugarcane fields and lush valleys, we arrive at Hluhluwe-Imfolozi National Park where there is an opportunity to embark on an optional 4x4 game drive. This evening enjoy a delicious South African braai - a perfect way to end the day.Accommodation: Anew
Meals: Breakfast Dinner

Day 6

Venture to Durban (Umhlanga Rocks)

Board an optional morning cruise on Lake St. Lucia and get up close to the hippos, crocodiles and birdlife residing in the estuary. Alternatively explore the town of St Lucia. We continue south to Durban for an effortless encounter with this tropical east coast hub, which begins with a delicious Curry Buffet at the Oyster Box Hotel, one of Trafalgar's 'Stays With Stories' - a seaside hotel that captures the nostalgia of a bygone era.Accommodation: The Oyster Box
Meals: Breakfast Dinner

Day 7

Make Tracks for the Drakensberg Mountains

Venture through the scenic Valley of 1000 Hills bound for the spectacular escarpment that winds north from the Eastern Cape to Mpumalanga. The Underberg's vibrant arts and crafts scene and stunning setting provide a beautiful backdrop for a morning drive. You'll continue to the foothills of the iconic Sani Pass where you'll have the rest of the afternoon at leisure and stay overnight .Accommodation: Premier Resort Sani Pass
Meals: Breakfast Dinner

Day 8

A Day in the Drakensberg

Indulge in the freedom of a day spent exploring this UNESCO World Heritage Site on your terms. Consider joining an optional 4x4 Sani Pass drive, ascending to a heavenly height of 2,876 metres for lunch at Africa's highest pub in Lesotho, or alternatively relax down here on earth amidst the Drakensberg's lofty peaks.
Meals: Breakfast Dinner

Day 9

On the Road to the Eastern Cape Beaches

From enigmatic mountain landscapes to South Africa's untamed coastline, we venture through the Eastern Cape and the green hills of the Transkei, dotted with Xhosa kraals and homesteads. Discover the legacy of Nelson Mandela, at his birthplace in Xunu, then enjoy the unspoiled Wild Coast beaches of Chintsa, where the only footprints in the sand will be yours.Accommodation: Crawfords Beach Lodge
Meals: Breakfast Dinner

Day 10

Travel to Port Elizabeth

Wake to the sound of the ocean and spend time admiring pristine natural surrounds before we begin our journey to Port Elizabeth. Once a British settlement, this port city holds the distinction of being South Africa's friendliest city, which you'll encounter first-hand as you explore it on your own terms this evening.Accommodation: Boardwalk
Meals: Breakfast

Day 11

On to Tsitsikamma National Park and Knysna

Walk beneath the tranquil canopy of Tsitsikamma's giant and ancient Yellowwoods, arriving at Storms River Mouth to peer into the depths of the gorge. 'Connect With Locals' during a 'Be My Guest' experience in Knysna, where you'll learn a few key Xhosa phrases and gain insights into Xhosa culture. Host Ella will share her life story and reveal the meaning behind some of the local songs that will accompany your traditional Xhosa meal. Our final stop today is the picturesque lagoon setting of Knysna, known as South Africa's own Garden of Eden. Famed for its indigenous forests, fresh oysters and the two landmark Knysna Heads that stand as sentinels at the edge of the lagoon which shield the town from the Indian Ocean.Accommodation: Knysna Hollow Country Estate
Meals: Breakfast

Day 12

Knysna Your Way

You'll have a free day to explore the jewel of the Garden Route. Start your day with a leisurely coffee in the Knysna Quays overlooking the lagoon, then consider an Optional Experience to Featherbed Nature Reserve including a drive through the reserve to the top of the lagoon's Western Head. This evening, why not join an Optional Experience sunset cruise to the Knysna Heads and see where the Indian Ocean crashes against their towering sandstone cliffs?
Meals: Breakfast

Day 13

Continue to Cape Town

Leave the Garden Route behind bound for the Mother City. You'll wind your way through vibrant coastal towns and the Cape Winelands before arriving in Cape Town later this afternoon. Head straight to the most iconic site in the city and visit Table Mountain by cable car (weather permitting).Accommodation: Southern Sun The Cullinan
Meals: Breakfast

Day 14

Cape Town Your Way

Capture the cosmopolitan energy of South Africa's Mother City. Spend the day exploring its streets and squares in search of a tucked-away restaurants, boutiques and galleries. Or consider joining one of our Optional Experiences to tour around the scenic Cape Peninsula, sample the Cape's finest wines in the Cape Winelands or visit infamous Robben Island. Spend your final evening at a Farewell Dinner with your travelling companions indulging in delicious Cape Malay speciality dishes.
Meals: Breakfast Dinner

Day 15

Farewell Cape Town

We bid a fond farewell to Cape Town after breakfast. Explore the city on your terms before your transfer to Cape Town International Airport.
Meals: Breakfast
Sightseeing Highlights

SEE South Africa's wildlife and birds on safari
VIEW Blyde River Canyon, God's Window, the Drakensberg mountains and Storms River Mouth
VISIT Bourke's Luck Potholes, Kruger National Park, eSwatini (formerly Swaziland), Port Elizabeth, Tsitsikamma National Park, Knysna and Table Mountain by Cable Car
Connect with Locals in Knysna join host Ella and friends for a traditional meal and insights into the local Xhosa culture, including traditional dress, language and songs. (Day 11)
Dive into Culture Connect with Swazi culture during a visit to a local Chief's village. (Day 4)
Local Specialist Private safari game drive in the Kruger National Park
Stays with Stories Durban's five-star Oyster Box Hotel overlooks Umhlanga's iconic lighthouse and is owned and run by Trafalgar's Tollman family. (Day 6)
Dining Highlights

14 breakfasts
2 lunches (including Be My Guest)
10 dinners
First class travel Highlights

Daily breakfast and up to half your evening meals
Air conditioned coach, mini coach or safari vehicle transportation
Cherry-picked hotels and lodges all tried and trusted
Optional Experiences and free time
All porterage and restaurant gratuities
Must-see sightseeing and surprise extras
An expert Travel Director and professional Driver, or Driver Guide
All hotel tips, charges and local taxes
Handcrafted Highlights
Health and Safety Protocols for Trafalgar Tours
Trafalgar has introduced these enhanced hygiene protocols – for you and team members.
You can travel with Trafalgar and be assured that their team has put numerous new measures in place to elevate their hygiene standards and protocols. The well-being of guests and team has always been, and always will be, their primary concern.
In this new, fast changing Covid-19 era, Trafalgar is doing all they can to adapt to new requirements and expectations. Here are some important new steps and procedures that they have implemented to enhance hygiene protocols, to comply with physical distancing requirements by relevant government authorities and to give you the peace of mind when you are traveling during these new times.
Expertly Trained Travel Directors
Travel Director training equips them with enhanced hygiene and physical distancing procedures. During your trip, they will operate with a duty of care and monitor the hygiene etiquette of the guests, reacting and advising as needed, to ensure high standards are maintained. Before you travel, Trafalgar will also keep you well informed about new protocols required in these areas, and ask that you cooperate with and heed the advice and direction of Travel Directors while on your trip. The Travel Directors have preventative measures in place to try and ensure your well-being and in the event that any unexpected issues arise on trip, they will activate additional protocols.
Stringent On-the-Road Protocols
The customized luxury coaches are sanitised before the start of your trip and have always been kept to very high standards. Following the outbreak of COVID-19, Trafalgar have taken additional measures to elevate hygiene and sanitary practices in accordance with guidance from the World Health Organisation (WHO) and as required, applicable government regulations. The Driver training provides them with the latest hygiene protocols. They will clean and disinfect all surfaces including handrails, door handles, tables, seats, air-conditioning filters and overhead lockers on a daily basis. All the guests are asked to follow hygiene practices recommended by the World Health Organisation including the thorough and regular washing of hands and sanitising when required. Hand sanitiser is freely available on board for your use throughout the day. Please bring your own washable face mask and gloves with you, and additional hand sanitiser to make you feel comfortable, as these will be required to be worn in public in some countries. Should an unexpected situation arise, additional face masks, rubber gloves, antiviral sprays and wipes will be available for guest distribution on all trips.
A Full Team of Support 24/7
It's not just your Travel Director and Driver who will be taking care of you. Behind the scenes, the operations and guest support teams are in contact with them and on call 24/7, so you can rest assured that you're in good hands.
Physical Distancing
Adapting to the right size groups, based on government distancing requirements, you can rest assured that you will travel with the comfort of your own personal space. Have peace of mind that all of the experiences, hotels and restaurants you'll enjoy on your trip have been vetted to ensure they adhere to physical distancing and hygiene guidelines.
Trusted Partners, Exceptional Standards
Trafalgar is very selective in who they work with and choose to only use hotels, restaurants, ground handlers and venues that take the well-being of the guests as seriously as Trafalgar does and agrees to meet expected guidelines and specifications. Trafalgar only works with establishments that they are confident will consistently adhere to their high standards.
Always in the Know
As part of The Travel Corporation (TTC) , Trafalgar is kept up to date with all government advisories and travel alerts on a daily basis and is continually in touch with all of the partners on the ground in each destination. Also, rest assured that during your trip, the teams work to ensure the supplier partners (hotels, restaurants, museums and other venues) are also applying the same standard to these new hygiene and distancing protocols, to the extent possible.
Question: How many suitcases can I take with me on my trip?
Each person is allowed one "check-in," and one "carry-on." Remember to take all valuables with you as "carry-on", because electronic equipment, cameras, laptops, jewelry, business documents and money are not covered by the airlines' liability, so always carry them aboard with you.
Question: Is Airfare Included in the Price?
Airfare from your point of origin to and from the trip is not included in the land price.
The combination of the 3-day Sydney stay ahead of the 15-day New Zealand Splendor was perfect. Those first days in Sydney were filled with activities that got us rapidly on the new time zone. New Zealand is so scenic! Our tour guide there was Maori and shared a wealth of insight into the native culture. You should be aware that both tours are operated by the local company AAT Kings, not Trafalgar. However, the service and quality matched or exceeded what we have come to expect from Trafalgar.
Trafalgar is just the most wonderful travel operator - they staff are so kind and generous with their time, they truly make very effort to make you feel as if you are the most important person and your good time is their primary objective - they surprise you throughout the trip with little unexpected treats and stay always close on hand to monitor activities to make sure everyone is smiling and happy - I would not travel with any other service
The value derived from the trip far outweighs the price paid. The hotel accommodations, the food, the optional experience, the hidden gem, the transportation were more than satisfactory. The operator is professional, friendly, safety conscious and enthusiastic.
Trafalgar tours is an excellent company. The tours and people are great and they handle everything. You can never see so much or learn so much on your own.
The trip was much more than we expected! It was very well organized, travel director Brendon was very good, knowledgeable, helpful and everything was explained in detailed to us in every step of all the places we're going! He's awesome as well as our driver Tyson who took care of us iin all our needs! There are no dull moments in the motor coach, we had so much fun!!! Definitely will come back and will recommend Trafalgar! Thanks
This trip was phenomenal and I would definitely recommend it. Trafalgar did an excellent job from start to finish. Tyson, our travel guide, was wonderful. He went above and beyond to make sure our trip was very memorable. The accommodations were very nice, the extra meals were excellent and the itinerary was perfect. We saw some beautiful places. Do not hesitate to take this trip. You will not regret it. We will definitely be booking trips with Trafalgar in the future.
Trafalgar did an excellent job on this tour with a very organized and personable tour director.
This was my second trip with Trafalgar and it was just as amazing as the first. The tour director, Stephen, did a fantastic job of creating an atmosphere of comradarie and fun.
Trip was more strenuous than we had expected. Our tour director, Lutezia was outstanding. She went above and beyond to insure that everyone had a memorable experience,
Booking with affordable tours was as simple and easy as it gets. I was able to get all of my questions answered promptly and got all correct information about our vacation before travel.
This is our second trip with Trafalgar and we are indeed pleased with the wonderful and memorable experiences they have given us . They do plan their itinerary in a very thoughtful and comprehensive way so as to offer the travelers a meaningful and unique experience which they may not be able to do on their own.
Very satisfied with Trafalgar tours and their tour director and bus driver!
Everything went so smoothly & went above our expectations! All of the services booked through affordable tours were on time & professional! Trafalgar planned every detail & their excursions were well worth every penny! We're definitely interested in traveling with Trafgar again!
We had a wonderful tour. Saw a lot, learned a lot, Met a lot of nice people and had a great Tour Director and driver.
It was a great trip carried out by Trafalgar and planned and managed by our two Affordable Tours agents. We'll be happy to you contact Affordable Tours for our next trip in 2020 or 2021.
AffordableTours.com® does not itself offer, service or administer the Travel Packages, and the ultimate terms and conditions of any Travel Package made available via the Site Offerings (including the prices quoted in connection with same) will be determined by the applicable Third-Party Travel Service Provider. AffordableTours.com® does not represent or warrant that the Price Quotes are accurate, up-to-date or free of error, or that same will be honored by the applicable Third-Party Travel Service Providers. All Price Quotes, Travel Package availability, Travel Package details/itinerary and other Content are subject to change without notice. All travel details published by and through the Site Offerings should be confirmed directly with the applicable Third-Party Travel Service Provider prior to making any travel plans. Reliance on any information made available to you by and through the Site Offerings is solely at your own risk.
How It Works
Vacationing has never been easier or cheaper with the help of a dedicated travel consultant from AffordableTours.com
1. Free Quote
Find your perfect trip on our website and simply request a free quote. Need to speak to a live person? Call us 7 days a week at 1-800-935-2620. No robots here!
2. Dedicated Travel Consultant
Your personal travel consultant will reach out and be your point of contact for your entire travel experience from start to finish. Did we mention you'll be working with an award winning team? Sweet!
3. Lowest Price Guaranteed
Because we're one of the largest sellers of travel, we're able to give you a discount on your vacation package. No one beats our prices!
4. Stress Free Travel
Knowing you got the best deal, all that's left is for you to pack your bags and enjoy your vacation!