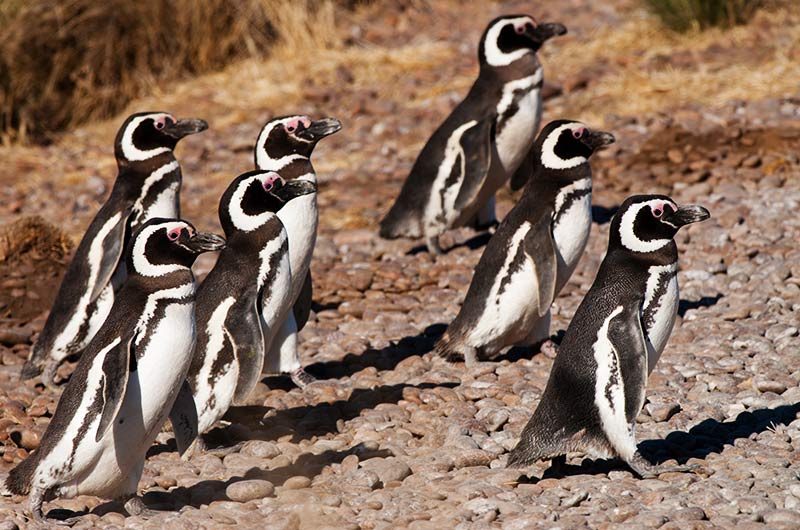 13 Day Chile & Argentina with Patagonia's Glaciers
Why Pay Retail?
Call us for a quick quote!
Call or submit a quote to get our Low Prices!

Exclusive, Save $800 on South America Escorted Tours
Exclusive, Save $800 on South America Escorted Tours
Promotion Details
Book during our exclusive sale and save $800 per couple ($400 per person) on escorted South America 2023/2024 tours.
Must Book By Wed, May 31, 2023
View Promotion Terms & Conditions ›
$400 off per person on 2023/2024 escorted South America tours. Offer applies to new bookings only and can not be combined with any other offer. Bookings must be made from May 1 - May 31, 2023. Additional restrictions may apply.
Save 5% - Cash Payment Discount
Save 5% - Cash Payment Discount
Promotion Details
Gate 1 offers the flexibility of paying for your vacation by check. Save 5% off of your remaining balance when the final payment is made by check.
Must Book By Sun, Dec 31, 2023
View Promotion Terms & Conditions ›
Gate 1 offers the flexibility of paying for your vacation by credit card or check. Choose check for your final payment to save 5% off of your remaining balance. Full details will be sent with your invoice.
Tour Itinerary
DAY 1, Wednesday - Depart for Chile
Depart for Chile
DAY 2, Thursday - Arrive in Santiago
Welcome to Chile! Morning arrival in the capital city of Santiago; transfer to the hotel. The rest of the day is at leisure. Your tour will begin with an orientation meeting with your Tour Manager, followed by a light dinner. We recommend that you select flights which arrive no later than 4:30 PM
Overnight: Santiago
Meals: Dinner
DAY 3, Friday - Santiago City Tour
This morning's city tour takes you through the colonial neighborhoods of the city that contrast with the modern financial center, known as Sanhattan. Pass by beautiful residences that are part of the Barrio Universitario (University Area). In the historical center visit the lively Plaza de Armas, with its fountains, sculpture and intriguing people-watching opportunities. The tour continues with a drive along the green Parque Forestal with its stunning Fine Arts museum. Continue crossing the bohemian neighborhood of Bellavista and climb up San Cristóbal Hill to a viewpoint, for a magnificent panoramic view of the city with its backdrop of the towering Andes Mountains. This afternoon, join the optional excursion to the Undurraga Winery in the Maipo Valley, one of Chile's most important wine producing areas. Taste some of Chile's world-famous wines during the tour before returning to Santiago
Optional: Half Day Undurraga Winery Tour & Tasting (PM)
Overnight: Santiago
Meals: Breakfast
DAY 4, Saturday - Fly to Punta Arenas, Cerro Negro Ranch, Travel to Puerto Natales
Today, transfer to the airport early in the morning for your flight to Punta Arenas, the Southernmost tip of Chile, jumping-off point to the rugged landscape of Patagonia. Upon arrival, drive to Puerto Natales. Along the way, stop at Cerro Negro Ranch, to savor a traditional lamb barbecue lunch and experience the lifestyle of an authentic Patagonian ranch. Afterward, watch a sheepdog and sheep-shearing demonstration, before continuing to your hotel in Puerto Natales for overnight
Overnight: Puerto Natales
Meals: Breakfast, Lunch
DAY 5, Sunday - Balmaceda and Serrano Glaciers
Get ready for an extraordinary day! Begin in the port of Puerto Natales, where you board a boat and sail through the Ultima Esperanza Fjord. The flora is dominated by different species of beech trees, Calafate, Chilco and Canelo among others. Along the way, view cormorants, sea lions and the building that belonged to "Frigorifico Bories", one of the largest meat packing plants in Patagonia. Catch a glimpse of the awe-inspiring thousand-year-old Balmaceda Glacier. In Puerto Toro, disembark and walk through a native forest towards Serrano Glacier. Following your hike, have lunch before departing on a scenic drive to your hotel in Torres del Paine. Arrive and check into your room with time to relax before dinner tonight
Overnight: Torres del Paine
Meals: Breakfast, Lunch, Dinner
DAY 6, Monday - Full Day Expedition to Torres del Paine*
Spend the day in Torres del Paine National Park declared a World Biosphere Reserve by UNESCO. With its soaring granite pillars dominating the landscape, it is surely one of the most unspoiled and impressive sights in the Southern Hemisphere. Stand in awe at the Nordenskjold viewpoint with its jagged peaks, azure lakes, and emerald forests. Then, drive to Salto Grande and after a short hike, admire views of Lake Nordenskjol plummeting into the famous Salto Grande waterfall. You will also encounter the famous Paine Horn, Los Cuernos, an outcropping of granite peaks which is part of the Paine Massif. Afterward, continue to Quincho Rogel for lunch. In the afternoon, drive by Paine River and Lake Pehoé with its vibrant turquoise color to Cascada Paine, where you make a brief stop. Arrive at your hotel in the late afternoon and spend time at leisure before dinner tonight
Overnight: Torres del Paine
Meals: Breakfast, Lunch, Dinner
DAY 7, Tuesday - Explore Torres del Paine, Travel to El Calafate*
Depart this morning for Torres del Paine to further explore this breathtaking national park that is surrounded by imposing snow-capped mountain peaks. Guanacos, a type of llama, can be seen wandering around on the Patagonian plains, as well as rheas, sheep, foxes, eagles, condors and other wildlife. View Lake Sarmiento the largest lake in the park and also the only lake that is not glacier fed.  Continue towards the northeast area of the park and admire Amarga Lagoon located just outside the park. The water of the lake is a lush green color and contains algae and plankton. Spot large flocks of flamingos that gather here in search of food throughout the Patagonian summer. Afterward, head to El Calafate, a small city named for the berry that, once eaten, guarantees that you'll return one day to Patagonia. Get acquainted with the gateway to Los Glaciares National Park and the great Perito Moreno Glacier
Overnight: El Calafate
Meals: Breakfast, Lunch
DAY 8, Wednesday - Perito Moreno Glacier at Los Glaciares National Park*
A day you have been waiting for! Journey to the unforgettable Perito Moreno Glacier at Los Glaciares National Park declared a World Heritage Site by UNESCO. This park, created in 1937, is the largest ice cap outside of Antarctica and Greenland with an ice field that controls the world's third largest reserve of fresh water. Observe the glacier's massive ice wall, almost three miles wide and over 240 feet high above the lake's surface, from a cliffside promenade that overlooks the constantly shifting ice. Perito Moreno is legendary for its dynamic changes, which produces a cyclic phenomenon of movement forward and backward, along with spectacular ice falls from its front walls. The easy access to this site has crowned Perito Moreno as one of the most visited glaciers in the entire world. Tonight is at leisure in El Calafate
Overnight: El Calafate
Meals: Breakfast
DAY 9, Thursday - Full Day Boat Excursion to Glaciers National Park*
At the pier, board a boat that will take you on an extraordinary excursion to view some of the world's most spectacular glaciers. Sail across the North Arm of Lago Argentino to reach the Upsala Channel, with sightings of the huge Barrier Iceberg and Upsala Glacier, South America's longest glacier. The voyage continues in-between spectacular icebergs of immense sizes and varied formations. After a box lunch on board, the boat reaches the icy monument of the Spegazzini Glacier, highest among all of the glaciers in the national park. You'll be dazzled by blue ice floes that drift in the freezing waters to create astonishing images with changing hues. This afternoon return to the port of Punta Bandera and spend the remainder of the day at leisure in El Calafate
Overnight: El Calafate
Meals: Breakfast, Lunch
DAY 10, Friday - Fly to Buenos Aires
Travel today on a flight to the cosmopolitan city of Buenos Aires. Its beauty is apparent as you arrive in this 19th century "Paris of South America" with its elegant architecture, wide tree-shaded boulevards, striking monuments and sprawling parks. The rest of the day is yours to get acquainted with this city that has a very distinct European flavor. Tonight, be sure to treat yourself to a fabulous Argentine beef dinner at one of the city's many superb steak restaurants
Overnight: Buenos Aires
Meals: Breakfast
DAY 11, Saturday - Buenos Aires City Tour
Discover the city's highlights this morning on a tour that includes the Plaza de Mayo, Metropolitan Cathedral and Casa Rosada (government palace); see the balcony where Eva and Juan Peron made their speeches. Then, to the colorful La Boca neighborhood, a working class barrio, and the old quarters of San Telmo and Caminito, a mix of colonial style homes, narrow lanes, artists' lofts and very trendy cafes. Drive to the Recoleta Cemetery, final resting place of many of the wealthiest and most important Argentine historical figures. The grounds here cover more than four city blocks, filled with tombs adorned by works of local and international sculptors, and more than 6,400 mausoleums including the tomb of Eva "Evita" Peron, always heaped with flowers and letters from adoring fans. Spend the rest of the afternoon exploring some of Buenos Aires neighborhoods and fabulous collection of shops before this evening's tango lesson with professional Argentine Tango dancers. Tonight is at leisure, or, participate in the optional Argentine Dinner and Tango Show
Optional: Buenos Aires Dinner & Tango Show (PM)
Overnight: Buenos Aires
Meals: Breakfast
DAY 12, Sunday - Full Day in Buenos Aires
Revisit some of your favorite places in the city today, shop for leatherwear and designer clothes, or, join the optional fun-filled Gaucho Party at the Santa Susana Ranch. Get ready for a rustic experience at a typical Argentine ranch (estancia), dedicated to agriculture and the breeding of cattle and horses. After a tour of the grounds, enjoy a typical barbecue lunch, followed by a folklore show with live music and dancing. Return to the hotel with time to relax before tonight's "Farewell to Argentina" dinner at a local restaurant
Optional: Full Day Gaucho Party
Overnight: Buenos Aires
Meals: Breakfast, Dinner
DAY 13, Monday - Depart Argentina
Transfer to the airport for your departure flight
Meals: Breakfast
*The Day 5 through Day 9 itinerary may be modified depending on weather conditions, safety, and the decision of the local guides/captain of the boat.
Please Note: Land Price does not include airfare, departure or arrival transfers, airline taxes and fuel surcharges.
Please Note: Land Price does not include airfare, departure or arrival transfers, airline taxes and fuel surcharges.
Escorted Package Includes

Flights Miami-Santiago, Buenos Aires-Miami
Some departure dates may be offered from an alternate nearby airport. Check flight itinerary options when booking Other departure cities available.
Airline taxes & fuel surcharges
All intra-flights: Santiago-Punta Arenas, El Calafate-Buenos Aires
11 nights First Class accommodations
2 nights Santiago
1 night Puerto Natales
2 nights Torres del Paine
3 nights El Calafate
3 nights Buenos Aires
Hotel taxes, fees & service charges
Hotel porterage
All transfers included only with airfare purchase on package arrival & departure dates†
20 meals: 11 breakfasts, 5 lunches, 4 dinners
Sightseeing per itinerary in modern air-conditioned motor coach
Services of English-speaking tour manager throughout
Services of English-speaking local guides
Entrance fees per itinerary
Special Features
Take a city tour of Santiago, the energetic capital of Chile
View the astonishing Balmaceda Glacier, habitat of cormorants and sea lions
Visit Torres del Paine, one of the most impressive sights in the Southern Hemisphere
Travel to Perito Moreno Glacier at Los Glaciares National Park, a UNESCO World Heritage Site
Tour cosmopolitan Buenos Aires, the sophisticated "Paris of South America"
Learn to Tango in Buenos Aires with professional Argentine dancers
†Transfers are available for purchase for land only or on alternative flight dates
Not Included:
Optional tours and gratuities.

Additional Information:
Land only price does not include arrival/departure transfers, but does include flights Santiago-Punta Arenas & El Calafate-Buenos Aires.
Passport information must be submitted to us Travel at least 60 days prior to departure.
Health and Safety Protocols for Gate1 Tours
At Gate 1 we take your safety and security very seriously. We have a strong network of tour managers, local offices, ground operators and colleagues which help us stay informed in all the destinations that we operate. We closely monitor local situations which enable us to make the operational decisions necessary to keep our tours running safely. Millions of people travel the world each year and experience enjoyable and safe trips but crimes against people and property are sadly a fact of life. It is very important to be aware of your surroundings and avoid drawing attention to yourself. Please remember that you have the same responsibility for your personal safety and possessions as you do at home. It is essential to prepare for a safe and healthy travel abroad. Therefore before you travel, we strongly recommend that you visit the website of the US Department of State at https://travel.state.gov/content/travel.html for up-to-date travel advice on the countries that you are visiting. The website provides useful information on subjects such as safety and security information, health precautions and medications, health insurance and additional tips for traveling abroad. If you do not reside in the United States, we recommend you check your government's travel advisory website for any country you will be visiting. We recommend that you review the safety guidance that may be provided by us, our agents or suppliers, either before you go or when you arrive in your destination. You can also find helpful tips on our website in the "Trip Preparation" tab of each of our tour packages. We do know that in-spite of careful planning, things can sometimes still go wrong, so rest assured, we will be there to help and support you.
Pullman Santiago El Bosque
This first class hotel is located in the financial district with easy access to many of the city's attractions.
CostAustralis Hotel
This first class hotel is located in the heart of Puerto Natales, with beautiful views of the Fjord of Last Hope.
Hotel Las Torres
This first class hotel is situated in the very heart of Patagonia's Torres del Paine National Park.
Hotel Rio Serrano
This first class hotel is located in the renowned Torres del Paine Park on the eastern border of the Serrano River.
Hotel Rio Serrano
This first class hotel is located in the renowned Torres del Paine Park on the eastern border of the Serrano River.
Kosten Aike Hotel
This first class hotel is situated in the city of El Calafate.
Buenos Aires Marriott
This deluxe hotel is ideally located in the city center of Buenos Aires, near the Obelisk and the Colon Theater.
Question: How many suitcases can I take with me on my trip?
Each person is allowed one "check-in," and one "carry-on." Remember to take all valuables with you as "carry-on", because electronic equipment, cameras, laptops, jewelry, business documents and money are not covered by the airlines' liability, so always carry them aboard with you.
Question: Is Airfare Included in the Price?
Airfare from your point of origin to and from the trip is not included in the land price.
Gate One did a great job. Excellent tour director and hotels. Everything very positive.
This is my 2nd tour trip with Gate 1 and I only have praises for their completed outstanding services. Everything was planned for just to ensure our enjoyment and security. They even have the extra arrangements for any assistance in emergency medical conditions. My husband came down with the early stage of pneumonia and the tour guide helped us from going to the hospital and staying with us the whole time and also got the local medical staff provided by Gate 1 to assist every single steps along the way. They even drove us to the pharmacy at midnight after the hospital discharged.
Our Tour Director was outstanding! He ensured everyone on the tour had an enjoyable experience! I Would definitely travel with Gate 1 again.
Great value for the money!
Excellent value for the money paid. Excellent guide! Great accommodations!
Affordable tour nice jobs!
Absolutely the best trip I have ever taken. Gate one discovery tours more than covered everything I could expect. Will tour with them again.
I had a wonderful time on the tour. The itinerary was busy but we were able to see so much of Spain. Our tour manager was wonderful. She kept us on schedule and took great care of us. She was very helpful with an issues that came up. She really made the experience great! The local tour guides were all excellent. We learned so much about the history and culture of the areas we visited.
Well organised and well planned Tour with a knowledgeable Tour director. I highly recommend Gate-1 Travels. .
Gate1 tours is the best. Our tour manager was exceptional and the us driver was outstanding
Excellent itineraries and very well organized
Gate1 one does a great job, this tour exceeded our expectations, mainly because of our tour manager who made sure everyone stayed happy, he truly loves his job!
Wonderful trip and had so much fun
AffordableTours.com® does not itself offer, service or administer the Travel Packages, and the ultimate terms and conditions of any Travel Package made available via the Site Offerings (including the prices quoted in connection with same) will be determined by the applicable Third-Party Travel Service Provider. AffordableTours.com® does not represent or warrant that the Price Quotes are accurate, up-to-date or free of error, or that same will be honored by the applicable Third-Party Travel Service Providers. All Price Quotes, Travel Package availability, Travel Package details/itinerary and other Content are subject to change without notice. All travel details published by and through the Site Offerings should be confirmed directly with the applicable Third-Party Travel Service Provider prior to making any travel plans. Reliance on any information made available to you by and through the Site Offerings is solely at your own risk.
How It Works
Vacationing has never been easier or cheaper with the help of a dedicated travel consultant from AffordableTours.com
1. Free Quote
Find your perfect trip on our website and simply request a free quote. Need to speak to a live person? Call us 7 days a week at 1-800-935-2620. No robots here!
2. Dedicated Travel Consultant
Your personal travel consultant will reach out and be your point of contact for your entire travel experience from start to finish. Did we mention you'll be working with an award winning team? Sweet!
3. Lowest Price Guaranteed
Because we're one of the largest sellers of travel, we're able to give you a discount on your vacation package. No one beats our prices!
4. Stress Free Travel
Knowing you got the best deal, all that's left is for you to pack your bags and enjoy your vacation!