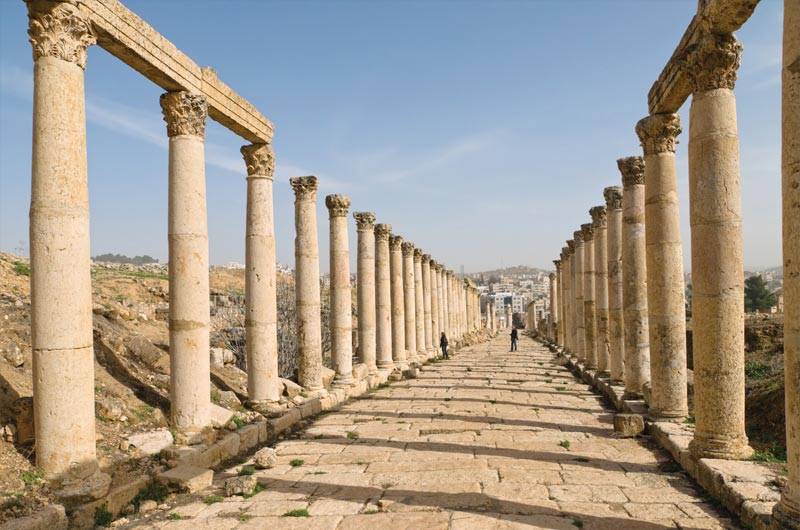 16 Day Deluxe Israel with Jordan - Tuesday Departure
Why Pay Retail?
Call us for a quick quote!
Dates & Prices
Please Note: Land Price does not include airfare, departure or arrival transfers, airline taxes and fuel surcharges.
Start Date
End Date
Offers
Brochure
Land Price
Brochure
Land & Air Price
Quote
Tuesday,
Feb 14, 2023
Wednesday,
Mar 01, 2023
Deals
$5,849
$6,829
Get Quote
Tuesday,
Sep 05, 2023
Wednesday,
Sep 20, 2023
Deals
$5,999
$7,409
Get Quote
Tuesday,
Oct 17, 2023
Wednesday,
Nov 01, 2023
Deals
$6,399
$7,969
Get Quote
Tuesday,
Oct 24, 2023
Wednesday,
Nov 08, 2023
Deals
$6,199
$7,699
Get Quote
Tuesday,
Oct 31, 2023
Wednesday,
Nov 15, 2023
Deals
$6,199
$7,559
Get Quote
Tuesday,
Nov 14, 2023
Wednesday,
Nov 29, 2023
Deals
$5,999
$7,399
Get Quote
Tuesday,
Dec 19, 2023
Wednesday,
Jan 03, 2024
Deals
$6,349
$7,839
Get Quote
Call or submit a quote to get our Low Prices!
Save 5% - Cash Payment Discount
Save 5% - Cash Payment Discount
Promotion Details
Gate 1 offers the flexibility of paying for your vacation by check. Save 5% off of your remaining balance when the final payment is made by check.
Must Book By Sun, Dec 31, 2023
View Promotion Terms & Conditions ›
Gate 1 offers the flexibility of paying for your vacation by credit card or check. Choose check for your final payment to save 5% off of your remaining balance. Full details will be sent with your invoice.
Tour Itinerary
DAY 1, Tuesday - Depart for Israel
Depart on your flight to Tel Aviv, Israel
DAY 2, Wednesday - Arrive in Tel Aviv
Welcome to Israel! Upon arrival at Ben Gurion Airport proceed to your hotel to rest, relax and acclimate to your new time zone. Tonight, attend an orientation meeting with your Tour Manager at approximately 6 PM, followed by dinner. We recommend that you select flights which arrive no later than 4 PM
Overnight: Tel Aviv
Meals: Dinner
DAY 3, Thursday - Ancient Jaffa, Sarona Market, Rabin Center
A morning walking tour introduces you to the ancient port city of Jaffa (Joppa), eternally linked with the biblical tales of Jonah and St. Peter. Tour the Ottoman buildings, continue along the winding cobblestone lanes to the reconstructed Artists' Quarter. View the breathtaking landscape of the shoreline of Tel Aviv and the Mediterranean coast. From here continue your tour that reveals the contrasting architecture of this city on the sea, pausing to admire some of the city's splendid Bauhaus buildings - more than any other city in the world. Then on to the dynamic Sarona Market complex, the heart of Israel's culinary art scene, before lunch on your own. Continue with a drive to the Israeli Museum at the Yitzhak Rabin Center chronicling the life of the late Prime Minister and the development of the State of Israel
Overnight: Tel Aviv
Meals: Breakfast
DAY 4, Friday - Caesarea, Wine Tasting, Nazareth, Haifa
On the drive north along the scenic Mediterranean coast you reach spectacular Caesarea, built by King Herod, considered one of the greatest builders of the ancient world. Explore this archaeological site with its Roman and Crusader ruins, including an impressive 1st-century theater still being used today and a hippodrome that once held over 20,000 people for chariot races. Afterward, arrive at a family-owned winery, where you will savor a tasting. The tour will proceed towards Nazareth, the sacred town where Jesus spent most of his youth. Here, visit the Basilica of the Annunciation. There will be time for a brief stop at Mt. Precipice. Continue with a drive towards the shimmering seaport city of Haifa. Arrive at your hotel overlooking the bay of Haifa in time for dinner
Overnight: Haifa
Meals: Breakfast, Dinner
DAY 5, Saturday - Baha'i Shrine, Acre (Akko), Rosh Hanikra
This morning, visit the meticulously manicured gardens and striking golden dome of the Baha'i Shrine, named a UNESCO World Heritage Site. From here drive north to visit the port city, a stark contrast in scenery as you arrive in the timeless Crusader city of Acre (Akko). Once a thriving Ottoman city, with its bustling fishing port, stunning architecture and monuments recalling the colorful Middle Ages, walk through the Arab markets. Descend into the underground city of the Crusaders, and walk through a series of subterranean rooms and tunnels. Acre's Old City is now a UNESCO World Heritage Site. Have lunch in Acre before taking a scenic drive past the rugged terrain of the northernmost tip of Israel and the gleaming white cliffs of Rosh Hanikra. Here, descend by cable car to the astonishing underwater grottoes and sea caves, a magical world of nature in all of its splendor. Time at leisure this evening in Haifa
Overnight: Haifa
Meals: Breakfast, Lunch
DAY 6, Sunday - Sea of Galilee, Capernaum, Mount of Beatitudes, Yigal Alon Museum, Beit She'an en route to Jerusalem
Depart from Haifa and travel via verdant rolling hills to the tranquil Sea of Galilee. The drive takes you past kibbutzim that dot the area - the very beginning of Israel's concept of collective communities traditionally based on agriculture. Once you reach the shores of the Galilee Sea, visit Capernaum and view the ruins of a 1st century village. Proceed to the Mount of Beatitudes, site of the Sermon on the Mount, where you stand in wonder at the expansive views of the entire region. Continue with an unforgettable opportunity to visit a working kibbutz and get acquainted with everyday life in this rural community, then proceed with a visit at the Yigal Alon Museum. Head south via the Jordan Valley and reach the impressive site of Beit She'an, an ancient Roman city dating back to King Saul, see the remains of an ancient city and the ongoing excavations. The day is capped by the entrance to "Golden" Jerusalem. Time to settle in at the hotel before dinner
Overnight: Jerusalem
Meals: Breakfast, Dinner
DAY 7, Monday - The Old City of Jerusalem, Western Wall Tunnels, Herodian Mansions
The exploration of Jerusalem, one of the oldest and holiest cities in the world, begins with a walking tour of Jerusalem within the walled Old City with its four distinct sections: the Christian, Jewish, Muslim and Armenian Quarters. Visit the Western Wall remains of the Second Temple, and the holiest prayer site of Judaism. You may leave a prayer note in the crevices of the wall as people of many religions have done for centuries. Your visit continues with a walk through history in the astonishing Western Wall Tunnels. Then follow the steps along the Via Dolorosa to the Church of the Holy Sepulchre, one of the holiest sites in the Christian world. Pass through the narrow alleys and souks and walk along the Cardo, the colonnaded main street of Roman and Byzantine Jerusalem. Next, visit a six-house compound known as the Herodian Mansions. These were the homes of aristocracy, Temple priests and their families. These dwellings bear witness to the residents' wealth and high standard of living. The remainder of the day is on your own, or attend the optional Illuminated Jerusalem, Dinner & Sound & Light Show. The evening begins with dinner before driving to the Tower of David to attend the spectacular "Sound & Light" Show that tells the story of Jerusalem accompanied by original music and virtual reality images
Optional: Illuminated Jerusalem, Dinner & Sound & Light Show
Overnight: Jerusalem
Meals: Breakfast
DAY 8, Tuesday - Masada and Dead Sea
The day begins with a drive along the shores of the Dead Sea, the lowest point on earth, to reach the clifftop fortress at Masada, declared a UNESCO World Heritage Site. Ascend by cable car to the last stronghold of the Zealots, learn about their brave tale and their struggle against the Romans. Visit the archaeological sites including the remains of Herod's Great Palace, a synagogue, bath houses, dwellings, and workshops, and you will discover why the symbolism of Masada remains meaningful to this day. After a visit to the Museum of Masada at the base, continue for lunch and free time to swim in the buoyant waters of the Dead Sea. Changing rooms will be provided for your convenience. After a relaxing time by the Dead Sea return to Jerusalem, where the evening is at leisure to explore
Overnight: Jerusalem
Meals: Breakfast, Lunch
DAY 9, Wednesday - Yad Vashem, Israel Museum, Machane Yehuda Market
This morning visit Yad Vashem, a memorial to the Holocaust. Walk through the Museum, the Children's Pavilion and along the Avenue of the Righteous, dedicated to Christians who rescued Jews during the Holocaust. Afterward, drive via the Supreme Court Building and the Knesset (Parliament) to the renowned Israel Museum and view the remarkable Scale Model, a miniature replica of ancient Jerusalem from the Second Temple period and the Shrine of the Book, where the Dead Sea Scrolls are housed. Return back to the pedestrian area and walk the oldest neighborhood outside the Old walled City of Jerusalem, stroll through the Machene Yehuda Market to observe daily life in Jerusalem. Balance of the day is at leisure, or join an excursion to Bethlehem. Depart the State of Israel and cross the border to the Palestinian Authority where you will be met by your Palestinian tour guide. Visit the Church of the Nativity, commemorating the birthplace of Jesus Christ followed by a shopping stop for local souvenirs and olive wood handicrafts. Return to Israel in the late afternoon. During your dinner on this last evening in Israel, bid farewell to your Tour Manager
Overnight: Jerusalem
Meals: Breakfast, Dinner
DAY 10, Thursday - Drive to Jordan
Enjoy breakfast at the hotel, before proceeding to the Jordan border crossing at the Allenby Bridge. Visa for Jordan is required but arranged free of charge. Israel departure tax of $50-$60 is required and payable locally.* After formalities, on to your hotel nestled amongst lush gardens on the northern shores of the Dead Sea - an oasis of tranquility. Tonight, have dinner together with your new Tour Manager*Please visit us Visa and us Entry Fee/ Departure taxes page for more detail
Overnight: Dead Sea
Meals: Breakfast, Dinner
DAY 11, Friday - Visit Jerash and Ajloun
Today, explore the northern historical part of the kingdom mostly featuring Roman antiquity. Head to Jerash to visit the vast archaeological site known as the "Pompeii of the East". Jerash is one of the best preserved Roman provincial towns in the world, uncovered after being hidden in the sand for centuries. Tour the soaring Temples of Artemis and Zeus, the Roman Forum, Hadrian's Arch, the massive theater and walk along the mile-long Street of Columns. Have lunch in Jerash before visiting the Crusader Castle of Ajloun (Al Rabad) with stunning views of Lake Tiberias and the surrounding northern mountains. Originally built as a monastery, the structure became one of the most important military strongholds of Islamic times until the fall of Kerak 1214. Later constructions expanded and renovated the castle over many years. Then head back to the Dead Sea. In the evening, dinner is at the hotel
Overnight: Dead Sea
Meals: Breakfast, Lunch, Dinner
DAY 12, Saturday - Bethany, Mt. Nebo, Madaba, Shobak Castle, Petra
After breakfast, travel towards Petra. En route stop at the village of Bethany, the site of Jesus' baptism by John the Baptist. It's also the site where the prophet Elijah ascended to heaven via a chariot of fire. The sites that make up Bethany were part of early Christian pilgrimages between Mt. Nebo and Jerusalem. On to Mt. Nebo, reputed burial site of Moses with its expansive views of the Jordan Valley and the Dead Sea. Next, visit Madaba where you see the vivid 6th century Byzantine map created of mosaic tiles depicting Jerusalem and the Holy Lands at St. George's Church. Enjoy lunch before briefly stopping to view Shobak Castle, a striking 12th century Crusader fortification. Arrive at the hotel, situated at the entrance to the historic Jordanian city of Petra. Tonight, dinner is at the hotel
Overnight: Petra
Meals: Breakfast, Lunch, Dinner
DAY 13, Sunday - "Rose Red" Petra, Chef-led Cooking Lesson
Enter the "rose-red" city of Petra, hand sculpted from a mountain range by the Nabateans in the 3rd century BC. Begin your walk (or ride) through the Siq, a winding canyon road in the shadow of massive red and pink rock walls. At the end, stand in awe at Petra's most extraordinary monument - the towering Treasury building that rises over 140 feet. On the walk, you'll explore soaring temples, elaborate royal tombs, a theater, burial chambers and water channels - all remnants of a once great Nabatean culture. Petra is both a cherished Jordanian national treasure and an esteemed UNESCO World Heritage Site. After lunch, linger on your own or return to the hotel. Tonight, join a chef and local women for a cooking lesson. You'll learn the inside secrets of Middle Eastern cuisine and try first-hand the unique Arabic way of preparation. The prepared dinner is shared by all
Overnight: Petra
Meals: Breakfast, Lunch, Dinner
DAY 14, Monday - Wadi Rum, Bedouin Lunch, Amman
Departing Petra travel through the surreal desert landscape to Wadi Rum, with its ancient river beds, wind-sculpted mountains, and pastel-colored sands. Called the "Valley of the Moon", this UNESCO World Heritage Site served as inspiration (and filming site) for T.E. Lawrence's novel, Lawrence of Arabia. Ride in a 4x4 vehicle to explore the valley with its looming rock faces that seem to rise out of the sand. After crossing the huge red sand dunes and eroded pillars of sandstone rock, a unique lunch awaits you in an authentic Bedouin tent, cooked in an oven with hot coals beneath the desert floor. Continue to Amman for dinner and overnight
Overnight: Amman
Meals: Breakfast, Lunch, Dinner
DAY 15, Tuesday - Qusair Amra and Amman City Tour
After breakfast, head east of Amman to visit Qusair Amra. Built in the early 8th century, this exceptionally well-preserved desert castle was both a fortress with a garrison and a residence of the Umayyad caliphs. The most outstanding features of this small pleasure palace are the reception hall and the hammam, both richly decorated with figurative murals that reflect the secular art of the time. From there, head back to Amman for a city tour. Once here, start your sightseeing at Amman Citadel, located over 400 feet above the city center. The adventure continues while exploring the Roman Amphitheater, considered one of the largest in the Middle East. Its construction dates back to the beginning of the 2nd century AD. End with a walk in Amman's downtown markets and city center before heading to the new downtown at Abdali area for wine tasting of Jordanian wine. During your dinner on this last night in Jordan, share wonderful memories of your journey and bid farewell to your Tour Manager
Overnight: Amman
Meals: Breakfast, Dinner
DAY 16, Wednesday - Depart Jordan
Transfer to the airport for your departure flight
Meals: Breakfast
Due to local events, holidays and site openings, the order of sightseeing may be changed. Details to be provided locally by Tour Manager.
Please Note: Land Price does not include airfare, departure or arrival transfers, airline taxes and fuel surcharges.
Please Note: Land Price does not include airfare, departure or arrival transfers, airline taxes and fuel surcharges.
Escorted Package Includes

Flights New York-Tel Aviv, Amman-New York
Other departure cities available.
Airline taxes & fuel surcharges
14 nights Deluxe accommodations
2 nights Tel Aviv
2 nights Haifa
4 nights Jerusalem
2 nights Dead Sea
2 nights Petra
2 nights Amman
Hotel taxes, fees & service charges
Hotel porterage
Departure transfer
Maximum 28 passengers per tour
30 meals: 14 breakfasts, 6 lunches, 10 dinners with wine
Sightseeing per itinerary in modern air-conditioned vehicles
Entrance fees per itinerary
Services of English-speaking tour manager throughout
Visa to Jordan
Special Features
Walking tour of ancient Jaffa, along the winding cobblestone lanes to the Artists' Quarter
Visit Tel Aviv's Sarona Market and the Museum at the Yitzhak Rabin Center
Tour the astounding archaeological site of Caesarea, with its Roman and Crusader ruins
Travel to Nazareth, where Jesus spent most of his youth; visit the Basilica of the Annunciation
Discover timeless Acre (Akko) on a walking tour that takes you into the subterranean city
In the Galilee, view the ancient Jesus Boat, an archaeological treasure reclaimed from the sea
Visit Jerusalem's Jewish Quarter, Western Wall, and the astonishing Western Wall Tunnels
Follow the Via Dolorosa through the souks of the Old City to the Church of the Holy Sepulchre
Ascend Masada by cable car to explore the last stronghold of the Zealots
Relax at a spa hotel and swim in the buoyant waters of the Dead Sea
Visit Yad Vashem, memorial to the Holocaust; and view the Dead Sea Scrolls in Israel Museum
Discover Jerash, known as the "Pompeii of the East"
Tour the astonishing "rose-red" city of Petra, a UNESCO World Heritage Site
Learn the inside secrets of preparing Middle Eastern cuisine
Lunch in an authentic Bedouin tent at Wadi Rum, with its surreal desert landscape
Not Included:
Optional tours and gratuities.

Additional Information:
Land only price does not include arrival transfer, but does include departure transfer.
Passengers should select flights that arrive no later than 4 PM on Day 2 in order to attend orientation meeting and dinner.
Upon arrival in Israel at Passport Control, you will receive an Israel Border Control / B2 Stay Permit called an "Electronic Gate Pass". Issuance of the pass replaces the need to stamp your passport. The Electronic Gate Pass is your official form of identification in Israel and must be kept in your possession at all times, and will be relinquished once you depart the country. Escorted tour group guests should bring this pass to the Welcome Meeting as your Tour Manager must record information from it to facilitate express hotel check-in during your tour. Failure to provide this pass at check-in will result in mandatory tax.

Accommodation Details:
Hotel check-in is 4 PM. If you have an early arrival and want to check-in prior to 4 PM you may pre-purchase an additional hotel night.
Triples at the Kempinski Hotel Ishtar Dead Sea will be accommodated in a twin and single room.
Health and Safety Protocols for Gate1 Tours
At Gate 1 we take your safety and security very seriously. We have a strong network of tour managers, local offices, ground operators and colleagues which help us stay informed in all the destinations that we operate. We closely monitor local situations which enable us to make the operational decisions necessary to keep our tours running safely. Millions of people travel the world each year and experience enjoyable and safe trips but crimes against people and property are sadly a fact of life. It is very important to be aware of your surroundings and avoid drawing attention to yourself. Please remember that you have the same responsibility for your personal safety and possessions as you do at home. It is essential to prepare for a safe and healthy travel abroad. Therefore before you travel, we strongly recommend that you visit the website of the US Department of State at https://travel.state.gov/content/travel.html for up-to-date travel advice on the countries that you are visiting. The website provides useful information on subjects such as safety and security information, health precautions and medications, health insurance and additional tips for traveling abroad. If you do not reside in the United States, we recommend you check your government's travel advisory website for any country you will be visiting. We recommend that you review the safety guidance that may be provided by us, our agents or suppliers, either before you go or when you arrive in your destination. You can also find helpful tips on our website in the "Trip Preparation" tab of each of our tour packages. We do know that in-spite of careful planning, things can sometimes still go wrong, so rest assured, we will be there to help and support you.
InterContinental David Tel Aviv
A warm welcome awaits you at the InterContinental David, a modern high-rise hotel at the southern end of the beach. Ideally located in the 'SoHo' area of Tel Aviv, near fashionable Neve Tzedek and historic Old Jaffa, the hotel offers serenity coupled with gorgeous views of the sea. The sophisticated guest rooms, furnished in warm colors offer the best in modern amenities.
Dan Carmel
With commanding views over the Mediterranean Sea and a breathtaking backdrop of the lofty Carmel Mountains, the Dan Carmel is known for its superb service and style. The chic lobby is a perfect place to gather or, relax at the large swimming pool. The hotel's spacious and newly refurbished guest rooms, each with private balconies, are designed with classic and elegant tones complete with luxurious comforts.
Waldorf Astoria Jerusalem
Superbly positioned in the heart of Jerusalem, steps from the Jaffa Gate and the charming Old City, the new Waldorf Astoria Hotel wraps around an impressive inner courtyard of pale Jerusalem stone, flooded with natural light. Designed in a quietly elegant late 1920s style, Greco-Roman, Gothic, and Ottoman embellishments distinguish the fabulous façade. At the Waldorf Astoria, enviable outstanding service and luxury await you.
Kempinski Hotel Ishtar Dead Sea
This 5 star luxury hotel is situated on the edge of the famous Dead Sea - the lowest point on earth, built with local stone within a stylish Arabesque monument building. The Kempinski Hotel Ishtar Dead Sea offers luxurious accommodations set amidst gardens dotted with lagoons, waterfalls and private pools, providing guests with absolute privacy in a tranquil and exclusive setting. All guest rooms come with spacious patios or balconies providing the finest views of the Dead Sea. The hotel presents a variety of recreational facilities, including several pools, yoga room, hot tub, private beach, sauna and a spa, providing sea mud and sea salt treatments. The Kempinski Hotel Ishtar is set to redefine luxury service at the highest of levels.
Movenpick Resort Petra
The exclusive Mövenpick Resort Petra is located directly at the entrance to the astonishing ancient city of Petra. Decorated with an oriental flair in an exciting combination of natural stone, handcrafted wood and colorful fabrics and textures, the hotel is undeniably one of the most distinguished hotels in the Middle East. The tastefully decorated rooms are designed with modern stylish furniture and equipped with the latest technology.
Amman InterContinental Hotel
An oasis of modern luxury, the InterContinental stands on one of Amman's seven hills in the heart of the diplomatic district and within walking distance to the Old City. This highly regarded hotel has been hosting foreign dignitaries since the early days of Jordan's founding. All of the rooms are furnished with stylish amenities. Relax and rejuvenate in the indoor and outdoor pools, enjoy signature treatments at the full-service spa or try one of six international restaurants.
Question: How many suitcases can I take with me on my trip?
Each person is allowed one "check-in," and one "carry-on." Remember to take all valuables with you as "carry-on", because electronic equipment, cameras, laptops, jewelry, business documents and money are not covered by the airlines' liability, so always carry them aboard with you.
Question: Is Airfare Included in the Price?
Airfare from your point of origin to and from the trip is not included in the land price.
Absolutely the best trip I have ever taken. Gate one discovery tours more than covered everything I could expect. Will tour with them again.
I had a wonderful time on the tour. The itinerary was busy but we were able to see so much of Spain. Our tour manager was wonderful. She kept us on schedule and took great care of us. She was very helpful with an issues that came up. She really made the experience great! The local tour guides were all excellent. We learned so much about the history and culture of the areas we visited.
Well organised and well planned Tour with a knowledgeable Tour director. I highly recommend Gate-1 Travels. .
Gate1 tours is the best. Our tour manager was exceptional and the us driver was outstanding
Excellent itineraries and very well organized
Gate1 one does a great job, this tour exceeded our expectations, mainly because of our tour manager who made sure everyone stayed happy, he truly loves his job!
Wonderful trip and had so much fun
I have always liked Affordable tours and will continue to use this agency for future travels. Thank you very much
Overall, the tour manager was very organized . Greatly appreciate providing COVID testing in the hotel.
We had a great time in Egypt and a great time with Gate 1. The tour manager was wonderful - professional, organized, knowledgeable and caring. The trip itself covered all the things we wanted to see and the services provided by Gate 1 were handled really well. The one weakness for us was the Nile cruise on the Esplanade. It was fine, but not what I'd call "top-notch". The ship was clean and the staff pleasant, which was the most important part of the cruise to us. However, we found the food was pretty unappealing. The restaurant meals provided by Gate 1 were consistently good- interesting places and good food. The hotels provided by Gate 1 were also nice and in good locations. I would definitely take another trip with Gate 1 and would recommend it to others.
Everything was good. The mountain location of the Monteverde hotel was good for an excellent Sunset, but very difficult to move around.
We have travel world with 21 cruise tours. We were skeptical about traveling with Gate1, but with friends recommendation, we travel 1st time With Gate1 on 13 Egypt with 7 day Nile cruise Dec28-Jan9 2022. We were in total surprise. The Hotels, Itinerary, safety concerns were fabulous. Our tour manager was God sent and was always concerned for safety, detail oriented, knowledgeable and always enthusiastic and bend backward to help. He is best asset to Gate1 and deserves recognition. The way he was praising Gate 1, I thought he owned it. We are already planning for other Gate 1 trip. You can share my comments with Gate1
This was my first time traveling with Gate 1 through Affordable Tours and everything thing went like clockwork. My trip took me to Ireland and I had a fantastic time! There were hardly any glitches but when there was our tour guide did everything in his power to accommodate.
AffordableTours.com® does not itself offer, service or administer the Travel Packages, and the ultimate terms and conditions of any Travel Package made available via the Site Offerings (including the prices quoted in connection with same) will be determined by the applicable Third-Party Travel Service Provider. AffordableTours.com® does not represent or warrant that the Price Quotes are accurate, up-to-date or free of error, or that same will be honored by the applicable Third-Party Travel Service Providers. All Price Quotes, Travel Package availability, Travel Package details/itinerary and other Content are subject to change without notice. All travel details published by and through the Site Offerings should be confirmed directly with the applicable Third-Party Travel Service Provider prior to making any travel plans. Reliance on any information made available to you by and through the Site Offerings is solely at your own risk.
How It Works
Vacationing has never been easier or cheaper with the help of a dedicated travel consultant from AffordableTours.com
1. Free Quote
Find your perfect trip on our website and simply request a free quote. Need to speak to a live person? Call us 7 days a week at 1-800-935-2620. No robots here!
2. Dedicated Travel Consultant
Your personal travel consultant will reach out and be your point of contact for your entire travel experience from start to finish. Did we mention you'll be working with an award winning team? Sweet!
3. Lowest Price Guaranteed
Because we're one of the largest sellers of travel, we're able to give you a discount on your vacation package. No one beats our prices!
4. Stress Free Travel
Knowing you got the best deal, all that's left is for you to pack your bags and enjoy your vacation!