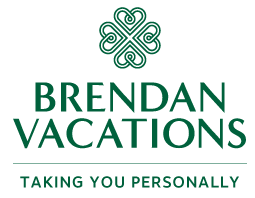 Young Travelers Save up to 10%
Promotion Details
If your traveling with a child between the ages of 5 and 17, receive up to 10% off on the land-only portion of their vacation when accompanied by an adult.
Must Book By Fri, Dec 31, 2021
View Promotion Terms & Conditions ›
Young travelers must be under the age of 18 years on the date of departure, and must be accompanied by an adult (limit of one Young Traveler Discount per room). Offer does not apply to Group Discounts, and does not apply to optional extensions or excursions, Independent or Customized Vacations, extra nights, airfares, taxes and fees, flight supplements, or airport transfers. Offer applies to new bookings only, additional restrictions may apply.
Hurry. Call 1-800-935-2620 today and mention promo code
PT4071
Tour Itinerary
Days
Operator
Quality
Style
Starts
Ends
Price

Scotland's Highlands Islands and Cities Summer 2022

13

Days

Brendan

First Class

Escorted
1 - Light

5+ years old
50
Edinburgh
Glasgow
England
$3,078View Tour

Best Price Guaranteed

Book With Flexibility

Iconic Ireland and Ashford Castle Summer 2021

10

Days

Brendan

First Class

Escorted
Dublin
Dublin
Ireland
$3,015View Tour

Best Price Guaranteed

Book With Flexibility

Irish Experience Summer 2021

8 reviews
11

Days

Brendan

First Class

Escorted
Dublin
Dublin
England, Ireland
$2,245View Tour

Best Price Guaranteed

Book With Flexibility

Best of Scotland Summer 2022

16 reviews
07

Days

Brendan

First Class

Escorted
1 - Light

5+ years old
50
Edinburgh
Glasgow
England
$1,640View Tour

Best Price Guaranteed

Book With Flexibility

Treasures of Ireland End Dublin Summer 2021

1 reviews
06

Days

Brendan

First Class

Escorted
Dublin
Dublin
Ireland
$1,395View Tour

Best Price Guaranteed

Book With Flexibility

Treasures of Ireland End Shannon Summer 2022

06

Days

Brendan

First Class

Escorted
1 - Light

5+ years old
50
Dublin
Shannon
Ireland
$1,220View Tour

Best Price Guaranteed

Book With Flexibility

Castles and Manors Summer 2021

1 reviews
08

Days

Brendan

First Class

Escorted
Dublin
Dublin
Ireland
$2,655View Tour

Best Price Guaranteed

Book With Flexibility

Castles and Manors Summer 2022

08

Days

Brendan

First Class

Escorted
1 - Light

5+ years old
50
Dublin
Dublin
Ireland
$2,493View Tour

Best Price Guaranteed

Book With Flexibility

Highland Trail inspired by Outlander Summer 2021

1 reviews
13

Days

Brendan

First Class

Escorted
Edinburgh
Glasgow
England
$3,127View Tour

Best Price Guaranteed

Book With Flexibility

Irish Experience Summer 2021 DREXN16

11

Days

Brendan

First Class

Escorted
50
Dublin
Dublin
England, Ireland
$2,475View Tour

Best Price Guaranteed

Book With Flexibility

Ireland's Legendary North Summer 2021

10

Days

Brendan

First Class

Escorted
1 - Light

5+ years old
50
Dublin
Dublin
England, Ireland
$2,047View Tour

Best Price Guaranteed

Book With Flexibility

Shamrocks and Leprechauns Summer 2021

10

Days

Brendan

First Class

Escorted
Dublin
Dublin
England, Ireland
$2,595View Tour

Best Price Guaranteed

Book With Flexibility

Britain and Ireland Highlights Summer 2021

2 reviews
10

Days

Brendan

First Class

Escorted
London
London
England, Ireland
$2,065View Tour

Best Price Guaranteed

Book With Flexibility

Treasures of Ireland End Shannon Summer 2021

06

Days

Brendan

First Class

Escorted
Dublin
Shannon
Ireland
$1,395View Tour

Best Price Guaranteed

Book With Flexibility

Best of Ireland and Scotland Summer 2021

8 reviews
15

Days

Brendan

First Class

Escorted
Dublin
Edinburgh
England, Ireland
$3,415View Tour

Best Price Guaranteed

Book With Flexibility

Best of Ireland and Scotland Summer 2022

15

Days

Brendan

First Class

Escorted
2 - Classic

5+ years old
50
Dublin
Edinburgh
England, Ireland
$3,346View Tour

Best Price Guaranteed

Book With Flexibility

Enchanting Emerald Isle Summer 2021

5 reviews
08

Days

Brendan

First Class

Escorted
Dublin
Dublin
Ireland
$1,615View Tour

Best Price Guaranteed

Book With Flexibility

Enchanting Emerald Isle Summer 2022

08

Days

Brendan

First Class

Escorted
1 - Light

5+ years old
50
Dublin
Dublin
Ireland
$1,684View Tour

Best Price Guaranteed

Book With Flexibility

Irish Highlights Summer 2021

14 reviews
07

Days

Brendan

First Class

Escorted
Dublin
Dublin
Ireland
$1,575View Tour

Best Price Guaranteed

Book With Flexibility

Irish Highlights Winter 2021 22

14 reviews
07

Days

Brendan

First Class

Escorted
Dublin
Dublin
Ireland
$1,237View Tour

Best Price Guaranteed

Book With Flexibility