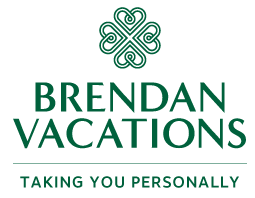 Triple Room Share Reduction
Promotion Details
Travel with three people sharing one room and each of you will receive a reduction on the land-only portion of your trip's price. Each itinerary lists the triple room reduction per person.
Must Book By Thu, Dec 31, 2020
View Promotion Terms & Conditions ›
Triple room reductions are based on sharing a twin or a double bedroom with an extra bed, which may be a 'roll-away'. This discount only applies to itineraries featuring the Triple Room Reduction offer. All savings are subject to terms and conditions.
Hurry. Call 1-800-935-2620 today and mention promo code
PT5427
Tour Itinerary
Days
Operator
Quality
Style
Starts
Ends
Price

Best of Ireland Summer 2021

6 reviews
10

Days

Brendan

First Class

Escorted
Dublin
Dublin
Ireland
$2,025View Tour

Best Price Guaranteed

Book With Flexibility

Shamrocks and Leprechauns Summer 2021

10

Days

Brendan

First Class

Escorted
Dublin
Dublin
England, Ireland
$2,205View Tour

Best Price Guaranteed

Book With Flexibility

Treasures of Ireland End Dublin Summer 2021

1 reviews
06

Days

Brendan

First Class

Escorted
Dublin
Dublin
Ireland
$1,345View Tour

Best Price Guaranteed

Book With Flexibility

Treasures of Ireland Summer 2022

06

Days

Brendan

First Class

Escorted
1 - Light

5+ years old
50
Dublin
Shannon
Ireland
$1,203View Tour

Best Price Guaranteed

Book With Flexibility

Best of Scotland Summer 2021

12 reviews
07

Days

Brendan

First Class

Escorted
Edinburgh
Glasgow
England
$1,755View Tour

Best Price Guaranteed

Book With Flexibility

Scotland's Highlands Islands and Cities Summer 2021

13

Days

Brendan

First Class

Escorted
Edinburgh
Glasgow
England
$3,195View Tour

Best Price Guaranteed

Book With Flexibility

Castles and Manors Summer 2021

1 reviews
08

Days

Brendan

First Class

Escorted
Dublin
Dublin
Ireland
$2,475View Tour

Best Price Guaranteed

Book With Flexibility

Castles and Manors Summer 2022

08

Days

Brendan

First Class

Escorted
1 - Light

5+ years old
50
Dublin
Dublin
Ireland
$2,493View Tour

Best Price Guaranteed

Book With Flexibility

Highland Trail inspired by Outlander Summer 2021

1 reviews
13

Days

Brendan

First Class

Escorted
Edinburgh
Glasgow
England
$3,127View Tour

Best Price Guaranteed

Book With Flexibility

Irish Experience Summer 2021 DREXN16

11

Days

Brendan

First Class

Escorted
50
Dublin
Dublin
England, Ireland
$2,475View Tour

Best Price Guaranteed

Book With Flexibility

Ireland's Legendary North Summer 2021

10

Days

Brendan

First Class

Escorted
1 - Light

5+ years old
50
Dublin
Dublin
England, Ireland
$2,047View Tour

Best Price Guaranteed

Book With Flexibility

Iconic Ireland and Ashford Castle Summer 2021

10

Days

Brendan

First Class

Escorted
Dublin
Dublin
Ireland
$2,785View Tour

Best Price Guaranteed

Book With Flexibility

Amazing Ireland Summer 2021

2 reviews
14

Days

Brendan

First Class

Escorted
Dublin
Dublin
England, Ireland
$3,105View Tour

Best Price Guaranteed

Book With Flexibility

Highlights of Ireland and Scotland Summer 2021

11

Days

Brendan

First Class

Escorted
2 - Classic

5+ years old
50
Dublin
Edinburgh
England, Ireland
$2,407View Tour

Best Price Guaranteed

Book With Flexibility

Britain and Ireland Highlights Summer 2021

2 reviews
10

Days

Brendan

First Class

Escorted
London
London
England, Ireland
$2,065View Tour

Best Price Guaranteed

Book With Flexibility

Treasures of Ireland End Shannon Summer 2021

06

Days

Brendan

First Class

Escorted
Dublin
Shannon
Ireland
$1,345View Tour

Best Price Guaranteed

Book With Flexibility

Best of Ireland and Scotland Summer 2021

8 reviews
15

Days

Brendan

First Class

Escorted
Dublin
Edinburgh
England, Ireland
$3,217View Tour

Best Price Guaranteed

Book With Flexibility

Best of Ireland and Scotland Summer 2022

15

Days

Brendan

First Class

Escorted
2 - Classic

5+ years old
50
Dublin
Edinburgh
England, Ireland
$3,171View Tour

Best Price Guaranteed

Book With Flexibility

Enchanting Emerald Isle Summer 2021

5 reviews
08

Days

Brendan

First Class

Escorted
Dublin
Dublin
Ireland
$1,615View Tour

Best Price Guaranteed

Book With Flexibility

Enchanting Emerald Isle Summer 2022

08

Days

Brendan

First Class

Escorted
1 - Light

5+ years old
50
Dublin
Dublin
Ireland
$1,640View Tour

Best Price Guaranteed

Book With Flexibility