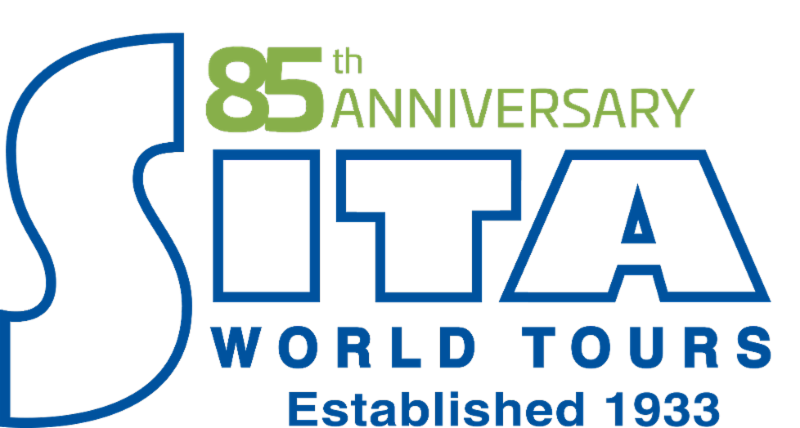 Save 5% on all Sita Vacations
Promotion Details
Book with AffordableTours.com and receive 5% off all Sita Tours.
Must Book By Tue, Mar 31, 2020
View Promotion Terms & Conditions ›
Offer applies to new bookings only and is dependent upon availability. This offer may not be combinable with all offers, contact your Travel Consultant for full details. Other restrictions may apply.
Hurry. Call 1-800-935-2620 today and mention promo code
PT8232
Tour Itinerary
Days
Operator
Quality
Style
Starts
Ends
Price

Highlights of Taiwan

1 reviews
08

Days

SITA World

First Class

Guided/Hosted
1 - Light

6+ years old
15
Taipei
Taipei
Taiwan
$1,505View Tour

Best Price Guaranteed

Discover Australia & New Zealand

22

Days

SITA World

First Class

Escorted
2 - Classic

6+ years old
15
Melbourne
Queenstown
Australia, New Zealand
$8,550View Tour

Best Price Guaranteed

Wonders of Italy (First Class)

06

Days

SITA World

First Class

Escorted
1 - Light

Rome
Milan
Italy
$2,255View Tour

Best Price Guaranteed

Wonders of Italy (Deluxe Class)

06

Days

SITA World

First Class

Escorted
1 - Light

Rome
Milan
Italy
$2,390View Tour

Best Price Guaranteed

Abu Dhabi (First Class)

04

Days

SITA World

First Class

Independent
1 - Light

Abu Dhabi
Abu Dhabi
United Arab Emirates
$965View Tour

Best Price Guaranteed

Abu Dhabi (Luxury )

04

Days

SITA World

Luxury

Independent
1 - Light

Abu Dhabi
Abu Dhabi
United Arab Emirates
$1,470View Tour

Best Price Guaranteed

Abu Dhabi Explorer (First Class)

06

Days

SITA World

First Class

Guided/Hosted
1 - Light

Abu Dhabi
Abu Dhabi
United Arab Emirates
$2,800View Tour

Best Price Guaranteed

Abu Dhabi Explorer (Deluxe)

06

Days

SITA World

Deluxe

Guided/Hosted
1 - Light

Abu Dhabi
Abu Dhabi
United Arab Emirates
$3,450View Tour

Best Price Guaranteed

Abu Dhabi Explorer (Luxury)

06

Days

SITA World

Luxury

Guided/Hosted
1 - Light

Abu Dhabi
Abu Dhabi
United Arab Emirates
$4,095View Tour

Best Price Guaranteed

Spiritual Footsteps of Jordan

09

Days

SITA World

First Class

Guided/Hosted
1 - Light

6+ years old
15
Amman
Amman
Jordan
$2,995View Tour

Best Price Guaranteed

Abu Dhabi In Luxury

08

Days

SITA World

Luxury

Guided/Hosted
1 - Light

Abu Dhabi
Abu Dhabi
United Arab Emirates
$4,650View Tour

Best Price Guaranteed

Holyland (Sunday Departure)

08

Days

SITA World

First Class

Escorted
1 - Light

6+ years old
15
Tel Aviv
Tel Aviv
Israel
$2,125View Tour

Best Price Guaranteed

Turkey Explorer (First Class)

07

Days

SITA World

First Class

Guided/Hosted
1 - Light

Istanbul
Istanbul
Turkey
$2,425View Tour

Best Price Guaranteed

Turkey Explorer (Deluxe Class)

07

Days

SITA World

First Class

Guided/Hosted
1 - Light

Istanbul
Istanbul
Turkey
$3,325View Tour

Best Price Guaranteed

Classical Turkey

3 reviews
10

Days

SITA World

First Class

Escorted
2 - Classic

6+ years old
15
Istanbul
Istanbul
Turkey
$1,375View Tour

Best Price Guaranteed

Jewels of Jordan

06

Days

SITA World

First Class

Independent
1 - Light

6+ years old
15
Amman
Amman
Jordan
$2,175View Tour

Best Price Guaranteed

Cairo (Hilton Cairo Zamalek Residences)

04

Days

SITA World

First Class

Independent
1 - Light

6+ years old
15
Cairo
Cairo
Egypt
$895View Tour

Best Price Guaranteed

Cairo (The Conrad Hotel)

04

Days

SITA World

First Class

Independent
1 - Light

8+ years old
15
Cairo
Cairo
Egypt
$1,030View Tour

Best Price Guaranteed

Cairo (Four Seasons First Residence)

04

Days

SITA World

First Class

Independent
1 - Light

6+ years old
15
Cairo
Cairo
Egypt
$2,325View Tour

Best Price Guaranteed

Petra Express

1 reviews
04

Days

SITA World

First Class

Independent
1 - Light

6+ years old
15
Amman
Amman
Jordan
$1,275View Tour

Best Price Guaranteed