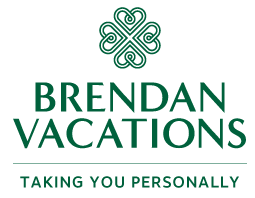 Legendary Savings, Save up to 12.5%
Promotion Details
Make your trip to the Celtic Isles one for the history books with these legendary deals on Ireland and Scotland trips. You can save up to 12.5% on guided vacations or $400 per couple on fully customizable, independent packages. Plus as always receive our AffordableTours.com 10% extra savings.
Must Book By Thu, Jun 03, 2021
View Promotion Terms & Conditions ›
Guided offer: Save up to 12.5% with Early Payment Discounts (EPD) on Guided Vacations (for US residents only): 10% off Summer 2021 trips and Autumn, Winter and Spring 2021/22 trips; 12.5% off Summer 2022 trips and all other departures until December 31, 2022; 15% off all 2023 trips. To book 2023 trips, please call our Contact Center. Savings are valid on the land only portion of trips. A deposit is required at the time of booking and full payment must be applied by June 3, 2021; for 2023 pre-registration dates, 15% discount will be honored upon price release and full payment will be due in accordance with EPD policies in market at the time of product release. Savings can be combined with other brochure discounts where applicable, including the 5% VIT Discount, but is not combinable with other land promotions (including Last Minute Deals or the Email Sign-up Travel Credit). The savings do not include apply to extra nights' accommodation, optional extensions, airfares, flight supplements and surcharges, taxes and fees and airport transfers. EPD is not valid on all itineraries and/or departure dates including special event tours such as Edinburgh Military Tattoo. Savings vary by departure date and/or itinerary, are subject to availability and may be withdrawn at any time without notice. Other conditions may apply.

FIT offer: Save up $400 USD per couple on fully customizable Private Chauffeur, Locally Hosted Rail, Lux Self-Drive and Self-Drive packages. Savings based on a minimum per person spend on the land portion of the trip: $100 off packages $1500 - $1999 per person; $150 USD off packages $2000 - $2999 per person; and $200 USD off packages $3000+ per person. Savings are valid when booked and deposited March 5, 2021 – June 3, 2021. Valid on new bookings only. Savings are not combinable with any other land promotion but are combinable with our past guest discounts. Not valid on all itineraries, departure dates, custom groups of 9+, are subject to availability and may be withdrawn at any time without notice. Other conditions may apply.
Hurry. Call 1-800-935-2620 today and mention promo code
PT8956
Tour Itinerary
Days
Operator
Quality
Style
Starts
Ends
Price

Treasures of Ireland End Dublin Summer 2021

1 reviews
06

Days

Brendan

First Class

Escorted
Dublin
Dublin
Ireland
$1,550View Tour

Best Price Guaranteed

Book With Flexibility

Treasures of Ireland End Shannon Summer 2022

06

Days

Brendan

First Class

Escorted
1 - Light

5+ years old
50
Dublin
Shannon
Ireland
$1,575View Tour

Best Price Guaranteed

Book With Flexibility

Castles and Manors Summer 2021

1 reviews
08

Days

Brendan

First Class

Escorted
Dublin
Dublin
Ireland
$2,950View Tour

Best Price Guaranteed

Book With Flexibility

Castles and Manors Summer 2022

08

Days

Brendan

First Class

Escorted
1 - Light

5+ years old
50
Dublin
Dublin
Ireland
$3,050View Tour

Best Price Guaranteed

Book With Flexibility

Ireland's Legendary North Summer 2021

10

Days

Brendan

First Class

Escorted
1 - Light

5+ years old
50
Dublin
Dublin
England, Ireland
$2,525View Tour

Best Price Guaranteed

Book With Flexibility

Iconic Ireland and Ashford Castle Summer 2021

10

Days

Brendan

First Class

Escorted
Dublin
Dublin
Ireland
$3,075View Tour

Best Price Guaranteed

Book With Flexibility

Treasures of Ireland End Shannon Summer 2021

06

Days

Brendan

First Class

Escorted
Dublin
Shannon
Ireland
$1,550View Tour

Best Price Guaranteed

Book With Flexibility

Best of Ireland and Scotland Summer 2021

8 reviews
15

Days

Brendan

First Class

Escorted
Dublin
Edinburgh
England, Ireland
$3,795View Tour

Best Price Guaranteed

Book With Flexibility

Best of Ireland and Scotland Summer 2022

15

Days

Brendan

First Class

Escorted
2 - Classic

5+ years old
50
Dublin
Edinburgh
England, Ireland
$4,169View Tour

Best Price Guaranteed

Book With Flexibility

Enchanting Emerald Isle Summer 2021

5 reviews
08

Days

Brendan

First Class

Escorted
Dublin
Dublin
Ireland
$1,795View Tour

Best Price Guaranteed

Book With Flexibility

Enchanting Emerald Isle Summer 2022

08

Days

Brendan

First Class

Escorted
1 - Light

5+ years old
50
Dublin
Dublin
Ireland
$2,175View Tour

Best Price Guaranteed

Book With Flexibility

Irish Highlights Summer 2021

14 reviews
07

Days

Brendan

First Class

Escorted
Dublin
Dublin
Ireland
$1,750View Tour

Best Price Guaranteed

Book With Flexibility

Irish Highlights Winter 2021 22

14 reviews
07

Days

Brendan

First Class

Escorted
Dublin
Dublin
Ireland
$1,375View Tour

Best Price Guaranteed

Book With Flexibility

Irish Highlights Summer 2022

07

Days

Brendan

First Class

Escorted
1 - Light

5+ years old
50
Dublin
Dublin
Ireland
$1,850View Tour

Best Price Guaranteed

Book With Flexibility

Irish Experience Summer 2021

8 reviews
11

Days

Brendan

First Class

Escorted
Dublin
Dublin
England, Ireland
$2,645View Tour

Best Price Guaranteed

Book With Flexibility

Irish Experience Summer 2022

11

Days

Brendan

First Class

Escorted
1 - Light

5+ years old
50
Dublin
Dublin
England, Ireland
$2,775View Tour

Best Price Guaranteed

Book With Flexibility

Iconic Ireland and Ashford Castle Winter 2021 22

10

Days

Brendan

First Class

Escorted
Dublin
Dublin
Ireland
$2,475View Tour

Best Price Guaranteed

Book With Flexibility

Shamrocks and Leprechauns Summer 2022

10

Days

Brendan

First Class

Escorted
Dublin
Dublin
England, Ireland
$2,550View Tour

Best Price Guaranteed

Book With Flexibility

Best of Ireland Summer 2021

12 reviews
10

Days

Brendan

First Class

Escorted
Dublin
Dublin
Ireland
$2,250View Tour

Best Price Guaranteed

Book With Flexibility

Best of Ireland Summer 2022

12 reviews
10

Days

Brendan

First Class

Escorted
1 - Light

5+ years old
50
Dublin
Dublin
Ireland
$2,635View Tour

Best Price Guaranteed

Book With Flexibility