USA Southwest Tours & Vacation Packages 2021/2022
Save up to 40% on USA Southwest tours
Southwest USA tours cover desert cities and locations, such as Santa Fe, New Mexico, and Tucson, Arizona. You may also visit places, such as Lake Tahoe, Las Vegas, Death Valley, Mt. Zion National Park, and the Grand Canyon. On some trips, travelers may go as far north as San Francisco or Yosemite National Park. Some of the trips include optional helicopter rides over the Grand Canyon or Las Vegas. Sunrise excursions may also be planned at the Grand Canyon With tour operator volume buys plus our low everyday prices you can save up to 40% versus assembling the same itinerary on your own! Book your USA Southwest tour today with AffordableTours.com, your discounted tour headquarters.
USA Southwest Travel Guide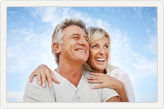 Showing 1 - 7 Tours
Tour Itinerary
Days
Operator
Quality
Style
Starts
Ends
Price



8 Day Musical Journey Through the South

3 reviews
08

Days

Gate1

First Class

Escorted
2 - Classic

8+ years old
42
Nashville, TN
New Orleans, LA
United States
$1,949View Tour

Best Price Guaranteed

Book With Flexibility




New York to Las Vegas

14

Days

Intrepid

Budget

Escorted
2 - Classic

15+ years old
13
Newark, NJ
Las Vegas, NV
United States
$3,630View Tour

Book With Flexibility




Epic East to West USA

20

Days

Intrepid

Budget

Escorted
2 - Classic

15+ years old
13
Newark, NJ
San Francisco, CA
United States
$3,933View Tour

Book With Flexibility




Southern Comfort USA

12

Days

Intrepid

Budget

Escorted
2 - Classic

15+ years old
13
Atlanta, GA
New Orleans, LA
United States
$4,090View Tour

Book With Flexibility




Big Apple to Big Easy

09

Days

Intrepid

Budget

Escorted
2 - Classic

15+ years old
13
Newark, NJ
New Orleans, LA
United States
$1,955View Tour

Book With Flexibility




Texas Cowboy Country

09

Days

Mayflower

First Class

Escorted
1 - Light

6+ years old
40
Fort Worth, TX
San Antonio, TX
United States
$2,499View Tour

Best Price Guaranteed

Book With Flexibility




America's Music Cities

2 reviews
08

Days

Mayflower

First Class

Escorted
1 - Light

6+ years old
40
Nashville, TN
New Orleans, LA
United States
$2,699View Tour

Best Price Guaranteed

Book With Flexibility
USA Southwest Travel Guide
USA Southwest Tours Highlights
See the sun rising over the red rock formations of the Grand Canyon, with the sun painting the rocks in shades of orange, burnished red, and bronze.
Watch as a California condor travels over the vastness of the desert.
See the breathtaking sandstone formations and hanging gardens in Utah's Zion National Park.
Visit one of the world's driest and hottest places, Death Valley National Park.
Hike and bike along Lake Tahoe, the largest lake of its kind on the North American continent.
Participate in one of several watersports, including kayaking, paddleboarding, or water skiing.
Visit Old Vegas and its classic Golden Nugget hotel as well as the bright lights of downtown Vegas's Freemont Street.
Try your luck in Vegas's big-name casinos playing roulette, blackjack, poker or slots.
Visit Santa Fe, New Mexico – the oldest city in the U.S.
Explore the Old Pueblo, or Tucson, and bike through Saguaro National Park
USA Southwest Tours Travel Tips
The best time to visit the desert Southwest is during October when nighttime temperatures are pleasant and mild.
Try to avoid going during the monsoon season, which spans from mid-June to the end of September in southern Arizona. While the rains bring moisture to the desert, they also are accompanied by lightning, high winds, and flooding.
If you bike through the desert, make sure to ride on tubeless tires, which prevent unexpected flats.
You should tip waiters and waitresses or other service personnel around 15% or 20%.
Wear lightweight clothing that will protect you from the desert sun.
Use a sunscreen with a sun protection factor (SPF) of at least 15.
Wear comfortable and sturdy closed-toe walking shoes with a good tread.
Always carry plenty of water with you when biking or hiking to stay hydrated.
Avoid planning a trip in the summer when temperatures can soar as high as 110 degrees Fahrenheit.
Share your travel itinerary with family and friends so they know where you will be.
Keep any travel documents, especially passports or a picture ID, close at hand, so you can easily show them if needed.
USA Southwest Tours Things To Do
Santa Fe, New Mexico

The capital of New Mexico, Santa Fe sits at the foot of the Sangre de Cristo mountain range. It is known for its Pueblo-styled buildings and its creative arts community. Established as a Spanish colony in 1610, the city's historic district features streets that wind past old adobe structures, including the city's New Mexico History Museum.

Best Time To Visit

The best time to see Santa Fe is during the spring (around April or May), or in October, when the sun is not as hot, and it is easier to sightsee.

You Should Know

The main hub of the town is the Plaza, a market square built by the Spanish, located at the end of the Santa Fe Trail. Today, galleries, cafes, and restaurants surround the marketplace, which is well-regarded by both tourists and locals. Many of the city's cultural celebrations are held at the Plaza, which is a great venue to buy Native American crafted jewelry. A beautiful example of the Romanesque Revival design, the city's Cathedral Basilica of St. Francis of Assisi was constructed between 1869 and 1886. The cathedral displays imported French stained-glass windows and a carving of a Tetragrammaton in the Hebrew language.

Tucson (The Old Pueblo) - Arizona

Tucson represents one of the best examples of the desert Southwest in the U.S. The city was founded by Hugh O'Conor in 1775. The Pima County Courthouse in downtown Tucson is listed on the National Register of Historic Places. It was designed by Roy Place in 1928. Tucson's oldest restaurant is El Charro, which is situated downtown.

Best Time To Visit

To avoid the oppressive desert climate, it is best to see Tucson in April, May, or October, as the temperature can soar in the 3 digits on the Fahrenheit scale in the summer. Also, you want to avoid the monsoon season which spans from mid-June to the end of September.

You Should Know

The surrounding area is known for its saguaro cacti, which can be found in abundance in Saguaro National Park, located on the west and east sides of town. Mount Lemmon is another popular tourist attraction and features skiing during the winter months. In addition, the city features a bike corridor for cycling enthusiasts. Tucson High School, which was built in 1924, was featured in the 1987 movie, Can't Buy Me Love. The comedy-romance starred Patrick Dempsey and Amanda Peterson.

Grand Canyon National Park – Arizona

Established on February 26, 1919, Grand Canyon National Park is home to the iconic U.S. natural wonder of the Grand Canyon. The large gorge's tiered bands of red rock reveal millions of years of geological history. Popular viewpoints at the site include Mather Point and the Yavapai Observation Station. Lipan Point, which showcases panoramic views of the canyon and Colorado River, is a popular place to view the sunrise and sunset.

Best Time To Visit

The Grand Canyon is a special place to see, regardless of the season. Shuttle services are provided in Grand Canyon Village so you can avoid the scorching heat in the summer. In the winter, you might think of taking the Grand Canyon railroad train, which runs from Williams, Arizona to the South Rim of Grand Canyon National Park.

You Should Know

While the South Rim of the Grand Canyon is located in Grand Canyon National Park, the West Rim is situated on the Hualapai Indian Reservation. Grand Canyon West features the Skywalk, a horseshoe-shaped platform made with a glass walkway that looks down thousands of feet into the canyon. The bridge is located at Eagle's Point, where a rock formation, resembling an eagle, can be seen from the bridge. You can also take a helicopter ride over Grand Canyon West or zip-line over the canyon.

Zion National Park – Utah

Located in southwest Utah, Zion National Park is home to steep and red cliffs. The park's scenic drive leads travelers to explore the forested trails along the area's Virgin River. The stream flows to the popular tourist attraction, Emerald Pools, which features a hanging garden and cascades.

Best Time To Visit

Plan a visit to Zion National Park in May or October, so you can sightsee and hike when the temperatures are more pleasant. Climbing season in the park occurs from March through May and September to November.

You Should Know

Zion's rock faces offer a paradise for climbing enthusiasts. The park's 2,000-foot cliffs, made of sandstone, are renowned the world over for big wall climbing. The park was established in 1919 by President Woodrow Wilson.

The Narrows – Zion National Park

A wader's hike, the Narrows in Zion National Park, is the quintessential hiking experience, if not somewhat tiring. That is because your hike is through the river. The Narrows represents, as the name suggests, the narrowest section of the canyon in Zion National Park. Located on the Virgin River's north fork, the Narrows is one of the most popular hikes on the Colorado Plateau. The hike references a 3.6-mile bottom-up trek from the Temple of Sinawava to the final destination of Big Springs or a top-down hiking experience from Chamberlain Ranch to the Temple of Sinawava.

Best Time To Visit

September and October are preferred hiking times. If you plan the longer, top-down 16-mile hike, you should visit before September 30, as you can hike for about 13 to 14 hours, which gives you enough time to hike and catch any transportation from the park.

You Should Know

Most of the hike will be performed in water that is about waist deep. In some areas, you will need to swim. The canyon in the Narrows is so deep that hardly any direct sunlight touches the bottom. It is considered one of the best slot canyon hikes in the world. A slot canyon is a deep and narrow channel with sheer sandstone rock walls.

Death Valley National Park

Death Valley National Park sits between Nevada and California and is known for its ghost town in Titus Canyon as well as its colorful rocks. The lowest point in North America can be found in the park in Badwater Basin's salt flats. The park also features Telescope Peak Trail, which winds past pine trees, and Mesquite Flat Sand Dunes, home to rattlesnakes.

Best Time To Visit

The park experiences blistering summer temperatures. Therefore, you should visit the site from May to October, when you don't have to suffer through the extreme heat.

You Should Know

Death Valley, located in the northern Mohave Desert, has the distinction of recording the highest temperature ever at Furnace Creek. On July 1913, the temperature registered 134 degrees Fahrenheit. It is also the driest place in the U.S. Not a single drop of rain fell in the area in 1929.

Lake Tahoe, California

Located in the Sierra Nevada Mountains between Nevada and California, Lake Tahoe is a freshwater lake known for its ski resorts and beaches. Emerald Bay State Park sits on the lake's southwest section and features a Nordic-type mansion, Vikingsholm, built in 1929.

Best Time To Visit

If you want to go skiing, visit the area in the winter months. Otherwise, the best time to travel is in the spring or fall.

You Should Know

Lake Tahoe is the second deepest lake in the U.S. and the tenth deepest lake in the world. Its average depth is around 1,000 feet or 305 meters. It is also one of the purest lakes, with a purity rating of 99.994%

Las Vegas, Nevada

One of the most exciting and unique cities in the world, Las Vegas offers a variety of entertainment, including gambling. The 24/7 city is a mecca for tourists as well as gambling enthusiasts. Some of its unique attractions cannot be missed. Take a break from playing slots and discover some of the sights around the city.

You Should Know

One of the great ways to see the Vegas skyline and photograph it is to take the High Roller Observation Wheel. The wheel, which is 550-feet tall, is technically considered a Ferris wheel. However, the wheel is so big, a Ferris Wheel looks tiny by comparison. The wheel's cabins are made to hold up to 40 people at a time. Plus, the views from the wheel cannot be matched. You can see a 360-degree view of the Las Vegas Valley and the Vegas Strip. You can only experience this ride when you visit Las Vegas. The massive wheel located at the Linq Promenade between the Flamingo and Venetian hotels. Rides run from 11:30 am to 2:00 am daily. If you want to avoid crowds, go during the daytime hours.
USA Southwest Tour Packages
Seeing most of the Southwest U.S. is best when the weather is cooler, which is usually during May or October. You really want to avoid summer travel, as the temperature can get dangerously hot, climbing 110 degrees or more Fahrenheit.
If you go during the summer, elect to go on a Southwest tour that features cooler destinations or attractions where you can take advantage of the air conditioning. You may also want to visit a place, such as Tucson or Lake Tahoe in the winter, as both places offer skiing. Just check the snow conditions before you go.
You can visit a place like Las Vegas just about any time, as most of your activities are mainly inside. If you do venture around the area, make sure you wear comfortable walking shoes and that you are dressed so you are protected from the desert sun. Even on overcast days, you can get a sunburn if you are not careful.
USA Southwest Tours Frequently Asked Questions
What are Southwest USA Tours?

Southwest USA tours roughly cover the southwestern most part of the U.S., such as Santa Fe or Tucson. The Grand Canyon is often included in this type of vacation, as is Zion National Park, or sites, such as Death Valley, Lake Tahoe, and Las Vegas.

What's Included in a Southwest USA Tour?

Southwest USA tours feature upscale accommodations, the price for admission to attractions, airport transfer fees, and the cost of some meals. Each tour is escorted by a professional and knowledgeable guide. Daily excursions will keep your tour both active and fun.

What is the Best Southwest USA Tour?

The best Southwest USA tour is the best trip you can get for what you can afford to spend. It should cover the places you want to visit, feature upgraded amenities, and cover the time you can travel. You can learn more about Southwest tour options by speaking to a travel representative. Take this step first before you decide on what Southwest tour is best for you.

What Is the Cost of Southwest USA Tours?

What you pay for a Southwest tour will be based on the length of the Southwest tour, what locations are featured, and the time of year the trip is planned. On average, expect to spend about $2,500 per person for a trip lasting about 13 days.
How It Works
Vacationing has never been easier or cheaper with the help of a dedicated travel consultant from AffordableTours.com
1. Free Quote
Find your perfect trip on our website and simply request a free quote. Need to speak to a live person? Call us 7 days a week at 1-800-935-2620. No robots here!
2. Dedicated Travel Consultant
Your personal travel consultant will reach out and be your point of contact for your entire travel experience from start to finish. Did we mention you'll be working with an award winning team? Sweet!
3. Lowest Price Guaranteed
Because we're one of the largest sellers of travel, we're able to give you a discount on your vacation package. No one beats our prices!
4. Stress Free Travel
Knowing you got the best deal, all that's left is for you to pack your bags and enjoy your vacation!