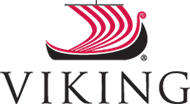 Save 3.3% On Your River Cruise!
Promotion Details
Pay the remaining balance by cash (bank wire or e-check) and receive a 3.3% discount. This offer is applicable to all departures except departures within 21 days of booking. Speak with our cruise agents for more details.
Combinable with all current offers
Must Book By Sun, Dec 31, 2023
View Promotion Terms & Conditions ›
Cruise fares listed are for cruise and cruisetour only in US dollars, per person and fares/discount offers are based on double occupancy and are valid for US residents only. Prices are based upon lowest price point and category at time of print and are subject to change without notice. If you are traveling within 21 days, echeck payments cannot be accepted and cannot be made by third parties (someone not traveling). Other restrictions may apply.
Hurry. Call 1-800-342-0019 today and mention promo code
PR2191
| Sail Date | Operator | Ship | Departs | Returns | Length | Price |
| --- | --- | --- | --- | --- | --- | --- |
| Mar 24, 2023 | Viking | Viking Mississippi | Memphis, TN | New Orleans, LA | 9 | $10,999 |
| Mar 24, 2023 | Viking | Viking Mimir | Amsterdam | Basel | 8 | $3,699 |
| Mar 25, 2023 | Viking | Viking Forseti | Bordeaux | Bordeaux | 8 | $4,199 |
| Mar 25, 2023 | Viking | Viking Skadi | Amsterdam | Basel | 8 | $2,599 |
| Mar 26, 2023 | Viking | Viking Buri | Avignon | Paris | 15 | $8,499 |
| Mar 26, 2023 | Viking | Viking Buri | Avignon | Lyon | 8 | $3,299 |
| Mar 26, 2023 | Viking | Viking Hermod | Lyon | Avignon | 8 | $4,999 |
| Mar 26, 2023 | Viking | Viking Freya | Amsterdam | Antwerp | 10 | $4,599 |
| Mar 26, 2023 | Viking | Viking Baldur | Amsterdam | Basel | 8 | $3,699 |
| Mar 27, 2023 | Viking | Viking Osfrid | Lisbon | Porto | 10 | $3,799 |
| Mar 28, 2023 | Viking | Viking Radgrid | Paris | Paris | 8 | $4,599 |
| Mar 28, 2023 | Viking | Viking Kvasir | Antwerp | Amsterdam | 10 | $4,699 |
| Mar 28, 2023 | Viking | Viking Radgrid | Paris | Avignon | 15 | $8,199 |
| Mar 28, 2023 | Viking | Viking Delling | Avignon | Paris | 15 | $6,999 |
| Mar 28, 2023 | Viking | Viking Sigyn | Basel | Amsterdam | 8 | $3,699 |
| Mar 28, 2023 | Viking | Viking Sigrun | Amsterdam | Amsterdam | 10 | $4,999 |
| Mar 28, 2023 | Viking | Viking Beyla | Prague | Berlin | 10 | $5,399 |
| Mar 29, 2023 | Viking | Viking Lif | Budapest | Amsterdam | 15 | $7,299 |
| Mar 29, 2023 | Viking | Viking Ve | Amsterdam | Amsterdam | 10 | $3,699 |
| Mar 31, 2023 | Viking | Viking Tor | Regensburg | Budapest | 8 | $2,799 |
| Mar 31, 2023 | Viking | Viking Rinda | Bucharest | Vienna | 17 | $5,599 |
| Apr 01, 2023 | Viking | Viking Gymir | Budapest | Amsterdam | 15 | $5,499 |
| Apr 02, 2023 | Viking | Viking Astrild | Prague | Berlin | 10 | $4,799 |
| Apr 02, 2023 | Viking | Viking Jarl | Budapest | Regensburg | 8 | $2,599 |
| Apr 02, 2023 | Viking | Viking Tir | Amsterdam | Amsterdam | 10 | $4,199 |
| Apr 02, 2023 | Viking | Viking Hermod | Avignon | Lyon | 8 | $3,999 |
| Apr 03, 2023 | Viking | Viking Gefjon | Amsterdam | Amsterdam | 10 | $4,199 |
| Apr 03, 2023 | Viking | Viking Embla | Passau | Budapest | 8 | $3,999 |
| Apr 04, 2023 | Viking | Viking Radgrid | Paris | Paris | 8 | $3,799 |
| Apr 04, 2023 | Viking | Viking Einar | Amsterdam | Amsterdam | 10 | $4,199 |
| Apr 04, 2023 | Viking | Viking Freya | Antwerp | Amsterdam | 10 | $4,599 |
| Apr 05, 2023 | Viking | Viking Ingvi | Passau | Budapest | 8 | $4,999 |
| Apr 06, 2023 | Viking | Viking Kvasir | Amsterdam | Antwerp | 10 | $8,799 |
| Apr 06, 2023 | Viking | Viking Sigrun | Amsterdam | Amsterdam | 10 | $4,199 |
| Apr 07, 2023 | Viking | Viking Mississippi | Memphis, TN | New Orleans, LA | 9 | $10,999 |
| Apr 07, 2023 | Viking | Viking Ve | Amsterdam | Amsterdam | 10 | $4,599 |
| Apr 07, 2023 | Viking | Viking Vili | Budapest | Amsterdam | 15 | $5,399 |
| Apr 08, 2023 | Viking | Viking Bragi | Budapest | Amsterdam | 15 | $5,299 |
| Apr 08, 2023 | Viking | Viking Hild | Zurich | Paris | 12 | $4,499 |
| Apr 09, 2023 | Viking | Viking Magni | Budapest | Amsterdam | 15 | $5,299 |