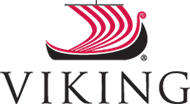 Instant $400 off per couple on any Viking Cruise
Promotion Details
Only at AffordableTours.com will you save an additional $400 per couple ($200 per person) on any Viking cruise! You can combine this amazing deal with all other promotional offers. Plus receive our AffordableTours.com everyday amenities. Don't delay this is a limited availability offer and may be withdrawn at any moment.
Voucher discount does not combine with any other voucher discounts (like future cruise credits).
Must Book By Thu, Jul 25, 2019
View Promotion Terms & Conditions ›
LIMITED QUALITY AVAILABLE. Offer is capacity controlled. Offer applies to new bookings only and may be withdrawn at anytime without notice. $200 savings can not be combined with any future cruise credit. Limited quantity available. Additional restrictions may apply.
Hurry. Call 1-800-342-0019 today and mention promo code
PR2544
| Sail Date | Operator | Ship | Departs | Returns | Length | Price |
| --- | --- | --- | --- | --- | --- | --- |
| Feb 25, 2022 | Viking | Viking Ra | Cairo | Cairo | 12 | $7,899 |
| Feb 28, 2022 | Viking | MS Antares | Cairo | Cairo | 12 | $6,899 |
| Mar 07, 2022 | Viking | MS Antares | Cairo | Cairo | 12 | $6,699 |
| Mar 09, 2022 | Viking | Viking Alsvin | Paris | Zurich | 12 | $3,099 |
| Mar 09, 2022 | Viking | Viking Astrild | Berlin | Prague | 10 | $3,199 |
| Mar 09, 2022 | Viking | Viking Idi | Zurich | Paris | 12 | $3,399 |
| Mar 09, 2022 | Viking | Viking Beyla | Prague | Berlin | 10 | $3,199 |
| Mar 12, 2022 | Viking | Viking Hild | Zurich | Paris | 12 | $3,899 |
| Mar 14, 2022 | Viking | MS Antares | Cairo | Cairo | 12 | $7,399 |
| Mar 14, 2022 | Viking | Viking Lif | Budapest | Bucharest | 11 | $3,799 |
| Mar 14, 2022 | Viking | Viking Astrild | Prague | Berlin | 10 | $3,199 |
| Mar 14, 2022 | Viking | Viking Beyla | Berlin | Prague | 10 | $3,199 |
| Mar 14, 2022 | Viking | Viking Skirnir | Budapest | Passau | 8 | $1,999 |
| Mar 15, 2022 | Viking | Viking Sigyn | Basel | Amsterdam | 8 | $2,799 |
| Mar 15, 2022 | Viking | Viking Delling | Avignon | Lyon | 8 | $2,699 |
| Mar 15, 2022 | Viking | Viking Delling | Avignon | Paris | 15 | $5,499 |
| Mar 16, 2022 | Viking | Viking Alsvin | Zurich | Paris | 12 | $3,799 |
| Mar 16, 2022 | Viking | Viking Vilhjalm | Passau | Budapest | 8 | $1,999 |
| Mar 16, 2022 | Viking | Viking Ingvi | Budapest | Passau | 8 | $1,999 |
| Mar 16, 2022 | Viking | Viking Ullur | Basel | Amsterdam | 8 | $1,999 |
| Mar 16, 2022 | Viking | Viking Tir | Amsterdam | Amsterdam | 10 | $3,199 |
| Mar 16, 2022 | Viking | Viking Lofn | Amsterdam | Basel | 8 | $1,999 |
| Mar 16, 2022 | Viking | Viking Idi | Paris | Zurich | 12 | $5,299 |
| Mar 16, 2022 | Viking | Viking Vidar | Budapest | Passau | 8 | $1,999 |
| Mar 18, 2022 | Viking | Viking Ra | Cairo | Cairo | 12 | $8,199 |
| Mar 18, 2022 | Viking | Viking Mani | Amsterdam | Basel | 8 | $1,999 |
| Mar 18, 2022 | Viking | Viking Vili | Passau | Budapest | 8 | $2,099 |
| Mar 18, 2022 | Viking | Viking Mimir | Basel | Amsterdam | 8 | $1,999 |
| Mar 19, 2022 | Viking | Viking Hild | Paris | Zurich | 12 | $3,099 |
| Mar 19, 2022 | Viking | Viking Astrild | Berlin | Prague | 10 | $3,199 |
| Mar 19, 2022 | Viking | Viking Forseti | Bordeaux | Bordeaux | 8 | $2,599 |
| Mar 19, 2022 | Viking | Viking Herja | Zurich | Paris | 12 | $3,899 |
| Mar 19, 2022 | Viking | Viking Bragi | Passau | Budapest | 8 | $1,999 |
| Mar 19, 2022 | Viking | Viking Beyla | Prague | Berlin | 10 | $3,199 |
| Mar 20, 2022 | Viking | Viking Rinda | Passau | Budapest | 8 | $1,999 |
| Mar 20, 2022 | Viking | Viking Kadlin | Budapest | Passau | 8 | $2,099 |
| Mar 20, 2022 | Viking | Viking Kvasir | Amsterdam | Antwerp | 10 | $3,699 |
| Mar 20, 2022 | Viking | Viking Sigrun | Amsterdam | Amsterdam | 10 | $3,199 |
| Mar 20, 2022 | Viking | Viking Baldur | Basel | Amsterdam | 8 | $1,999 |
| Mar 20, 2022 | Viking | Viking Magni | Passau | Budapest | 8 | $2,099 |