As a large-scale seller of Ethiopia September 2020 Tours & Vacation Packages, we are able to offer you unbeatable prices and unparalleled value. Once you have found the discounted Ethiopia tour of your choice, please call our tour specialists to book your vacation and save money with our first-rate personalized service! With tour operator volume buys plus our low everyday prices you can save up to 40% versus assembling the same itinerary on your own! Book your Ethiopia tour today with AffordableTours.com, your discounted tour headquarters.
Ethiopia Travel Guide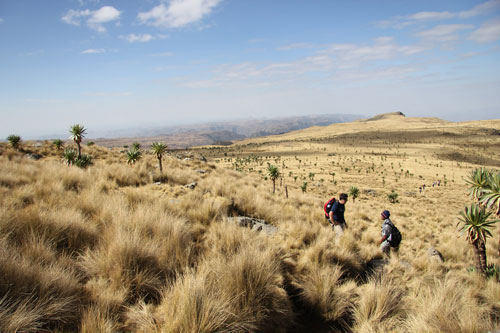 Showing 1 - 1 Tours
Ethiopia Travel Guide
Ethiopia Tours Highlights
Relax by the vast Lake Tana.
Enjoy seeing wildlife up close almost anywhere you go in Ethiopia!
Delight in traditional Ethiopian Cuisine in Addis Ababa.
Stand in awe in an underground church at Lalibela.
See the rushing waters of the Blue Nile Falls.
Experience the cultural diversity of the Omo Valley.
Celebrate during one of the many festivals Ethiopia has throughout the year.
Take in the diverse landscapes – from mountains and forests to lakes and deserts, Ethiopia has it all.
Ethiopia Travel Tips
Keep a scarf or sweater handy for the places in Ethiopia that require covered shoulders, or for the colder evenings.
Toilet paper is not always provided, so pack some in your day bag!
Bring a flashlight! Sometimes the country restricts power usage.
Be prepared for intercity buses that leave very early and travel delays due to rural road conditions.
Traveling throughout Ethiopia means going from extreme high altitude to extreme low. Take it easy when you're changing locations to avoid altitude sickness.
Pack for hot and cold as the climate varies with altitude and region.
TOP THINGS TO DO IN ETHIOPIA
Ethiopia is the place to go for a traveler with curiosity. There's a lot to see in this country that makes it unique. It is home to rare wildlife, has 80 ethnic groups with well-preserved cultural traditions, and has beautiful, sometimes strange, landscapes and sights. Seventy percent of Africa's mountains are in Ethiopia, making it perfect for hikers. The traveler looking for an uncommon experience will be right at home in Ethiopia. Not to mention, anyone looking for a country that is both beautiful and culturally diverse will want to visit right away.
1. VISIT AN UNDERGROUND CHURCH
We're talking about a church that is literally under the ground! The Bete Giyorgis of Lalibela is a church carved out of a single rock structure around the 11th century. It is one of eleven such churches that are connected by a network of underground tunnels. The church is cut 40 feet beneath the surface with a roof shaped like a cross.
Best time to visit:
The church is a spectacular site year-round, but it is particularly exciting during Easter celebrations in early April.
You should know:
There are two versions of the history of this church. Check it out and learn about this unique piece of local history!
The surrounding town is committed to a traditional lifestyle. There are no cars or paved roads.
Religious tradition is an important part of the town and ten percent of the population is in the priesthood.
2. SEE THE BEGINNING OF A WORLD OCEAN
Eswatini is home to the Afar Rift, the site of an opening ocean basin. Plate movement in this part of the world has caused the Afar Rift to open up. While the plates move apart at the rate of about one inch per year and the ocean won't exist for a very very long time, the site itself is interesting to see and learn about.
Best time to visit:
You can visit this site anytime! It is in the desert, so just be prepared for a little heat when you go, and bring sun protection.

3. ENJOY THE CULTURE OF COFFEE
Head to the Manyate Coffee Village in the Harenna Forest for a tour of wild-grown coffee. The world's supply of wild coffee is becoming extinct. Most of the coffee worldwide comes from cultivated coffee beans. Learn about wild coffee production and grab a cup at the village.
Best time to visit
Go during harvest season, September-November, and you can experience picking your own coffee beans.
You should know
Beekeeping in the area is also an important local practice. Find some local honey!
The local Sankate Association has worked to develop the area to offer shopping, tours, and nearby camping. Spend some time in the area trying it all out.
4. VISIT BEN ABEBA
This restaurant on a cliffside offers both local food and views. Not to mention, the architecture of the building will leave you in awe. From the strangely beautiful structure, views of the river valley are breathtaking. The whole experience of dining at Ben Abeba feels other-worldly.
You should know
Learn the story of how this restaurant came to be while you're there!
The owner prides herself on offering the chefs in-house training and for sourcing local ingredients.
5. GO TO THE HISTORIC CAPITAL
Gondar, or Gonder, was the capital of Ethiopia for over 200 years and it has the history to match! Make your way to this city to see sites like the historic emperor's palace and fortress city, a chancellery, and three churches. If you want to learn a bit about Ethiopian history, this is the city to visit!
You should know
Ethiopia is one of two countries in Africa to have never been colonized. This makes its history both unique and intriguing.
You will see Portuguese, Indian, and local architectural styles in Gondar. Find the reasons behind the interesting blend when you visit.
6. SEE THE VIEWS FROM ENTOTO
One of the most beautiful views in Ethiopia is from Mount Entoto, near the capital city of Addis Ababa. Take a tour up the mountain or just enjoy the eucalyptus tree forest on your own. Entoto is home to two of the oldest Ethiopian Orthodox Christian churches
You should know
In the St. Raguel Church, you can see 140 year old hand-painted walls that are worth the visit.
St. Mary's Church has a museum which is a great place to learn about the religious history of the country.
For more hiking, check out the Simien Mountains!
7. RELAX AT LAKE LANGANO
After you've seen the mountain views, head to this stunning lake for a bit of refreshment on the water. There are plenty of resorts around the lake so you can choose to relax with a view, hit the beach for some water sports, or relax on the sand and catch sight of some beautiful aquatic birds.
You should know
There is a lakeside forest East Langano Nature Reserve where you can enjoy the view of the lake and wildlife, like warthogs and baboons, on horseback.
While the eastern side of the lake has the best forests, the west side has great beaches.
This lake is about three hours south of the capital and part of a series of popular lakes as you head south.
Want more Lake? Head out to Lake Tana!
8. EXPERIENCE THE CITY IN AWASA
The city of Awasa borders Lake Awasa and gives you more of the options of city life. It is a smaller city, but a common stop for travelers going to the Omo Valley or Bale Mountains, so it has a lot of the comforts of a bigger city. If you're looking for a smaller city than Addis and a bit more town than Langano, check it out.
Best time to visit
Walking around the city and enjoying the lake are definitely easiest to enjoy during the dry season, October-March.
You should know
Many city dwellers head to Awassa for a quick getaway, so if you end up here on a weekend, try to book your stay in advance.
Awasa is one of the cities in Ethiopia with a higher elevation, so the nights get colder. Be prepared with a sweater if you'll be out late.
Eat some fresh seafood in one of the many restaurants near the lake!
BEST TIME TO VISIT ETHIOPIA

Ethiopia is a country of many climates and has a long peak season for tourism. You cannot go wrong by visiting anytime of year, though. The rainy season will require the most preparation, but using a tour company definitely makes it simple to visit without worrying too much about the weather. When it comes to being prepared for the weather, it mostly comes down to how you should pack. Since the country has high and low elevations, deserts and forests, city and rural life, you will need to pack for all kinds of adventures! It is an exciting country that will defy expectations.

Quick Facts
The north and east of Ethiopia are mainly desert.
Central Ethiopia has fairly mild and temperate weather.
To the south you will find a tropical climate.
In order to plan the best trip possible, consider not just the time of year you'll visit Ethiopia, but also what areas are important for you to see. The two go hand-in-hand! Every part of Ethiopia has something exciting to offer, so pick one region or see the whole country. Just go prepared!

Seasonal Overview Section
Rainy – mid-April-September are the wet months in Ethiopia. The country still has plenty to offer during most of these months, but, if you have a particular interest in seeing the southern part of the country, avoid the months of June-August as the rain causes a lot of inaccessibility due to the muddy, rural roads. This is also the warmest time of year throughout the country. Although April is the official start of the off-season for tourism, it is just the beginning of the rainy season and much of the country is still navigable. As well, it is a great time to visit because the country's historic churches celebrate Easter with style!
Dry – October-mid-April is the high season for travel in Ethiopia. There are festivals almost every month of the high season, including New Year on September 11th. September-October is also a great time to see the flowers bloom! Since October-April are the dry months of the year, it is the best time to see wildlife and the most easy time of year for traveling around the country. The busiest months for tourism are January and February, so book tours in advance for these months.
Reviews for Ethiopia Tours and Vacations
I enjoyed the trip immensely. Since I have cataracts due to a car injury the guide was very considerate and helpful . The last trip to Asheten Mariam was a bit harder and I had to stop that climb however I came back with a tuk tuk driver. I wish we would have had the option even to take a donkey. Wonderful trip.
Cynthia N
I am happy with the trip. The activities and the guide and driver are both very good. The accommodations are less than perfect, but I am not complaining. You can judge them by using the standards of developed countries.
Jo H
An excellent experience all-around.
Kathryn H
Departure
Lengths
Styles
Specialities
Price
How It Works
Vacationing has never been easier or cheaper with the help of a dedicated travel consultant from AffordableTours.com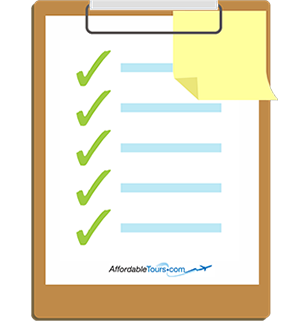 Find your perfect trip on our website and simply request a free quote. Need to speak to a live person? Call us 7 days a week at 1-800-935-2620. No robots here!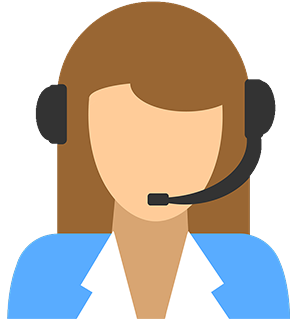 Your personal travel consultant will reach out and be your point of contact for your entire travel experience from start to finish. Did we mention you'll be working with an award winning team? Sweet!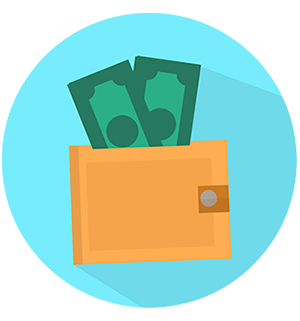 Because we're one of the largest sellers of travel, we're able to give you a discount on your vacation package. No one beats our prices!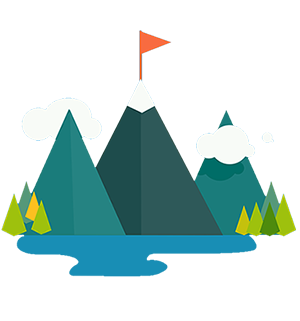 Knowing you got the best deal, all that's left is for you to pack your bags and enjoy your vacation!