Mongolia Tours & Vacation Packages 2024/2025
Save up to 40% on Mongolia Tours & Vacation Packages 2024/2025
Mongolia Travel Guide
This landlocked country in Central Asia is also known as the Land of Sky for its never-ending green lands. Mongolia is special because of its long history of Mongol Emperors that ruled almost 22% of the entire world for hundreds of years. This rich history is preserved in the museums of urban Mongolian cities. Being the 18th largest country with just around 3 million people, it is one of the world's most sparsely populated countries. Pasturelands spreading to over 75 percent of the total land make this country a paradise for travelers who love to wander and admire Mother Nature. With tour operator volume buys plus our low everyday prices you can save up to 40% versus assembling the same itinerary on your own! Book your Mongolia tour today with AffordableTours.com, your discounted tour headquarters. View Mongolia Tour Deals and Discounts
Mongolia Travel Guide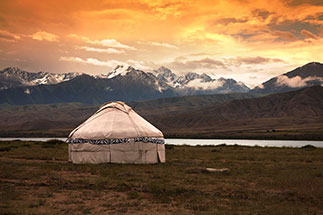 Showing 1 - 15 Tours
Tour Itinerary
Days
Operator
Quality
Style
Starts
Ends
Price



13 Day Mongolia & Gobi Desert - Saturday Departure

13

Days

Gate1

First Class

Escorted
22
Ulaanbaatar
Ulaanbaatar
Mongolia
$3,349View Tour

Best Price Guaranteed

Book With Flexibility

Nomadic Mongolia

1 reviews
14

Days

G Adventures

First Class

Escorted
3 - Explorer

12+ years old
14
Ulaanbaatar
Ulaanbaatar
Mongolia
$2,999View Tour

Best Price Guaranteed

Book With Flexibility

Naadam Festival Mini Adventure

1 reviews
04

Days

G Adventures

First Class

Escorted
2 - Classic

12+ years old
Ulaanbaatar
Ulaanbaatar
Mongolia
$699View Tour

Best Price Guaranteed

Book With Flexibility




Wild Mongolia

1 reviews
15

Days

Intrepid

Budget

Escorted
3 - Explorer

15+ years old
12
Ulaanbaatar
Ulaanbaatar
Mongolia
$3,805View Tour

Book With Flexibility

Mongolia's Naadam Festival

15

Days

Intrepid

First Class

Escorted
3 - Explorer

15+ years old
16
Ulaanbaatar
Ulaanbaatar
Mongolia
$4,545View Tour

Book With Flexibility




13 Day Mongolia & Gobi Desert - Saturday Departure

13

Days

Gate1

First Class

Escorted
22
Ulaanbaatar
Ulaanbaatar
Mongolia
$3,549View Tour

Best Price Guaranteed

Book With Flexibility




13 Day Mongolia & Gobi Desert - Monday Departure

13

Days

Gate1

First Class

Escorted
22
Ulaanbaatar
Ulaanbaatar
Mongolia
$3,549View Tour

Best Price Guaranteed

Book With Flexibility




13 Day Mongolia & Gobi Desert - Monday Departure

13

Days

Gate1

First Class

Escorted
22
Ulaanbaatar
Ulaanbaatar
Mongolia
$3,249View Tour

Best Price Guaranteed

Book With Flexibility

13 Day Mongolia & Gobi Desert - Saturday Departure

13

Days

Discovery By Gate1

First Class

Escorted
22
Ulaanbaatar
Ulaanbaatar
Mongolia
$3,349View Tour

Best Price Guaranteed

Book With Flexibility

13 Day Mongolia & Gobi Desert - Monday Departure

13

Days

Discovery By Gate1

First Class

Escorted
Ulaanbaatar
Ulaanbaatar
Mongolia
$3,549View Tour

Best Price Guaranteed

Book With Flexibility

13 Day Mongolia & Gobi Desert - Saturday Departure

13

Days

Discovery By Gate1

First Class

Escorted
22
Ulaanbaatar
Ulaanbaatar
Mongolia
$3,549View Tour

Best Price Guaranteed

Book With Flexibility

13 Day Mongolia & Gobi Desert - Monday Departure

13

Days

Discovery By Gate1

First Class

Escorted
22
Ulaanbaatar
Ulaanbaatar
Mongolia
$3,249View Tour

Best Price Guaranteed

Book With Flexibility

Discover Mongolia - All other departures

14

Days

National Geographic

First Class

Escorted
3 - Explorer

12+ years old
14
Ulaanbaatar
Ulaanbaatar
Mongolia
$4,399View Tour

Best Price Guaranteed

Book With Flexibility

2024 Mongolia: Naadam Festival & the Khan Legacy

10

Days

Abercrombie Kent

Luxury

Escorted
18
Ulaanbaatar
Ulaanbaatar
Mongolia
$13,495View Tour

Book With Flexibility




Mongolia + the Gobi

08

Days

Alexander Roberts

First Class

Guided/Hosted
1 - Light

16+ years old
16
Ulaanbaatar
Ulaanbaatar
Mongolia
$10,599View Tour

Best Price Guaranteed

Book With Flexibility
Mongolia Travel Guide
Mongolia Tours Highlights
Meet the nomads who are still living with centuries-old traditions.
Witness the wildlife in lush green grasslands like never before.
Discover the history of the Mongol Empire and Huns Empire.
Spend the night in the camp at the plateaus of the Altai Mountains.
Take a cultural tour in one of the oldest cities in Mongolia.
Celebrate the Naadam festival, filled with games and activities.
Go for a hike in the mountains of the Khangai range along the Siberian border.
Mongolia Tours Travel Tips
Since Mongolia is an extensively large country, you might have to prepare yourself for long traveling hours. Keep some snacks and books to accompany you.
Nomads in the rural outskirts usually eat mutton and it's hard to find vegetarian food there, make sure you buy enough veggies from urban cities and bring them with you on your nomadic expeditions.
Crime rates in Mongolia are extremely low, but it's always better to not put your valuables on show when you are traveling.
Always remember that your trip to Mongolia will be filled with adventures so don't hesitate to take a leap of faith whenever you have to.
Don't forget to charge your camera batteries before going out there in the plateaus, because the land is so vast you might not get a chance to go back and charge if you catch a sight worth capturing.
The capital city of Ulaanbaatar has plenty of ATM machines that you can use. Take some cash with you while visiting the countryside because the option of using an ATM in the countryside might not be a reliable one.
Although you will be accompanied by an English speaking guide, it is good to know the basics of local Cyrillic script, which will only take a few hours and will be a great help for you.
Mongolia Tours Things To Do
Flaming Cliffs

Located in the Gobi Desert, Flaming Cliffs is a very famous tourist attraction in Mongolia. This place got its name because of its color that resembles the color of flames. Flaming Cliffs is also popular for being the place where the first dinosaur egg was found. The view of Flaming Cliffs is unmatchable to anywhere in the world; just imagine standing in front of a huge cliff that looks like someone set it on fire.

Best Time To Visit

Long sunny days of summers are the best time for this beautiful place. But the only problem with visiting in the summers is that this place usually gets overcrowded during this period of the year and in order to have a more quiet time, September is another good option to visit when the weather is not too cold.

You Should Know

This place has some really good views so choosing the right time of the day is very important because visiting when it's cloudy or when it's dark might not be good to enjoy the view that you will otherwise do at a clear sunny time of the day.

Gorkhi Terelj National Park

Horse riding in the lush green fields of Gorkhi Terelj National Park would make you feel like you have just entered paradise. The views in this park are so magnificent that for the first few hours you wouldn't be able to do anything other than just admiring the landscape and breathing the fresh air. This national park is a vast pastureland that is filled with wildlife and beautiful mountains on the side. A visit to Mongolia cannot be completed without visiting this national park.

Best Time To Visit

The views on this tourist spot are very pleasurable during the autumn season. In autumn the mountains surrounding the national park are covered in golden trees, which enhance the view manifolds.

You Should Know

The park is very vast and the most feasible way to wander around for different views is through riding on horseback. Look out for wildlife animals that are just trotting on their own, you might catch a scene to remember.

Orkhon Valley

Orkhon Valley Cultural Landscape is one of the most historically and culturally significant valleys of Mongolia. It contains the capital of Genghis Khan's vast Mongol Empire. This valley is home to old nomadic traditions that are still persistent. The valley is filled with beautiful landscapes and will give you an all-round experience of culture, tradition, history, and amazing views.

Best Time To Visit

Visit the valley from April to September because winters can be very cold and the shorter days will make it difficult for you to enjoy the scenic beauty of this centuries-old valley.

You Should Know

UNESCO added Orkhon Valley Cultural Landscape to its list of World Heritage Sites because of its linkage to the history of the Mongol Empire. There is a waterfall in the valley called Orkhon Waterfall which is the highest waterfall in Mongolia so it's a must-visit if you are visiting Orkhon Valley.

Ulaanbaatar

The capital of Mongolia, Ulaanbaatar, is one of the most urbanized cities of Mongolia which comprises more than three fourth rural lands. It consists of Soviet-era buildings, museums, and Buddhist monasteries. Ulaanbaatar whose literal meaning is "Red Hero" is a city that was once built by the Soviets. This city is also the industrial hub of Mongolia.

Best Time To Visit

April through June would be the best time to go to Ulaanbaatar, by then the extremely cold weather of Mongolia would have almost passed and it would be nice warm weather to enjoy your trip to Ulaanbaatar.

You Should Know

The city is culturally very open due to the fact that about 15 years ago gold was discovered in the mines of Ulaanbaatar and the city was flooded by investment companies from all around the world and growth started exponentially after which it became home to multiple cultures.

Erdenet

Home to an excellent traditional archer's team, Erdenet is the second largest city of Mongolia which is famous for its copper mines. Archery is a traditional sport in this region which is practiced by both males and females. There is an open copper mine that everyone can visit and also has a mine museum for you to learn more about the mines of Edernet.

Best Time To Visit

Midsummer is the perfect time to visit Edernet because the temperature is usually very cold during the winters and even right after August it gets colder for an enjoyable trip.

You Should Know

You can visit the Naadam field to see the archers training for the festival. This city has a lot of vibrant colorful buildings from the soviet era. The countryside is also just at 20 minutes walk from the city so if you want to escape from the hustle-bustle of city life for a while, you can go and take a walk to a nearby village to breathe some clean air.

Khovd

Khovd is an old city, built around the 17th century, initially as a trade center. Since then it has always been a city known for its agriculture and business. The city's beauty is enhanced due to its location at the foothills of a mountain. There are a lot of monasteries scattered around the city which make it a tourist spot for the ones who are into the history of religions and cultures.

Best Time To Visit

Like most of Mongolia, this city also has some frigid winters and traveling around the city during the winters can be very difficult, so the best time for visiting Khovd is also from June to August.

You Should Know

If you want to learn the history of Mongols and the Mongolian wildlife then the museum of Khovd is a really nice place to take a quick lesson about it. Khovd is very far from the capital Ulaanbaatar so it is advisable to take a 2.5 hours flight if you are planning to visit Khovd directly from the capital.

Amarbayasgalant Monastery

The 5-hour long bumpy ride to Amarbayasglant Monastery from Ulaanbaatar is well worth it and would be one of the trips that you will remember forever. This monastery is full of serene views that are breathtaking. Young monks playing games in the fields of the monastery will make you forget about the long ride that you took to get there. Living in the "ger" camps of the monastery is an experience you will not want to miss.

Best Time To Visit

The monastery is spread over long fields and visiting in the winters could be difficult due to the cold winds of Mongolian winters, so the best time to tour this monastery is no doubt a sunny day in the summers.

You Should Know

The "ger" camp is around 10 kilometers from the actual site of the monastery but if you are visiting off-season then you might be lucky enough to find a camp in a nearby village. Riding the horse in the fields of the monastery while connecting with the nomads will make your trip to the monastery unforgettable.
Mongolia Tour Packages
Mongolia is a dry but cold country, which is why summers in Mongolia are not humid but the winters are extremely cold. June through August is the peak season for tourism in Mongolia not only because of the pleasurable weather but also because of the Naamad festival, which is the most awaited festival in Mongolia and a lot of tourists visit Mongolia during this period only to participate in the festival. This festival is fun-filled with games and activities that will make your stay in Mongolia a memorable one. Considering all of these factors the general perception is that the best time to visit Mongolia is during summers.
Mongolia Tours Frequently Asked Questions
What are Mongolia Tours?

Mongolia tours are your perfect escape from your busy life and a way to go on a land tour of Mongolia and meet locals who are still living the nomadic life. These tours give you an insight into the lives and cultures of this beautiful country. Through these tours, you can explore places in far-flung areas of a Central Asian country like Mongolia and enjoy your trip with an English-speaking tour guide.

What's included in a Mongolia Tour?

A Mongolia tour usually includes the cost of a tour guide, accommodation in good hotels or camps (depends on location), food, and transport. These are all the amenities that the majority of tours offer but you should always first confirm that what is included in your package before making a purchase, because sometimes a tour might not include some of the above amenities.

What's the Best Mongolia Tour?

To select the best tour out of all the available options it is pertinent that you choose the tour that has all the facilities e.g. transport, food, accommodation and tour guide, and that the places that the tour is going to take as well as the length of your stay is suitable for you. All of these factors are important for you, in order to decide which tour is the best for you. Although some of the most popular options include, G Adventures, Intrepid Travels, and Tour Mongolia

How Much Do Mongolia Tours Cost?

The Mongolian tours are not that expensive as compared to some other trips. The usual price range is somewhere between $400 to $3000 for stays between 4 and 12 days. The stay can also be extended with some extra cost. Most of the cheaper tours have some facilities missing e.g. transportation cost or accommodation cost. Therefore, if your budget for Mongolia tour is on the lower side then make sure you have read the itinerary carefully.
Reviews for Mongolia Tours and Vacations
Fascinating adventure. Rustic country and modern capital. Experienced nomadic Mongolian life.TS was an outstanding tour director. Caring and knowledgeable.
Robert H
My fifth trip with G Adventures and this is the third in which the group leader was too laid back, hardly spoke to give info on the country or places visited, rarely gave a time frame for stops or itinerary. The drives were too long for the value of the attractions. This company really gives you the minimum. It was still a great experience and I enjoyed some wonderful places but I probably should look for a different operator next time.
Glenn M
We were disappointed with this trip. The hotel rooms were of low quality. The tour manager gave us minimal information along the way. We felt like the price we paid was excessive given the quality of the experience. Very few meals were included. The train accommodations were of very low quality. We would not recoil it.
Heather P
Departure
Lengths
Styles
Specialities
Price
How It Works
Vacationing has never been easier or cheaper with the help of a dedicated travel consultant from AffordableTours.com
1. Free Quote
Find your perfect trip on our website and simply request a free quote. Need to speak to a live person? Call us 7 days a week at 1-800-935-2620. No robots here!
2. Dedicated Travel Consultant
Your personal travel consultant will reach out and be your point of contact for your entire travel experience from start to finish. Did we mention you'll be working with an award winning team? Sweet!
3. Lowest Price Guaranteed
Because we're one of the largest sellers of travel, we're able to give you a discount on your vacation package. No one beats our prices!
4. Stress Free Travel
Knowing you got the best deal, all that's left is for you to pack your bags and enjoy your vacation!