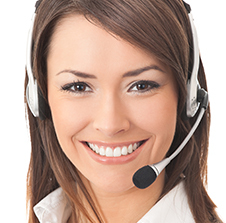 Speak With A Tour Specialist
Dates & Prices
*Departure Dates in bold denote Guaranteed Departures
Start Date
End Date
Offers
Brochure
Land Price
Our Price
Quote

From

Sat,

Nov 02, 2019

To

Mon,

Nov 11, 2019
Deals

Promotions For This Departure

Current Promotions

Call or submit a quote for award-winning value and service!

15% Off 18-29s Trips

Mention Promo Code: PT8081

15% Off 18-29s Trips

Promotion Details

Got your eye on the trip of a lifetime but need some time to get it together? Book an 18-29s trip at least 12 months in advance and get 10% off. Plus as always receive our AffordableTours.com 5% extra savings.

Must Book By Mon, Sep 30, 2019

View Promotion Terms & Conditions ›

10% discount applies to Intrepid 18 to 29's tours only for departures booked & deposited at least 12 months prior to travel. Excludes Tailor-made, Asia Passes, Short Break Adventures and tours operated by 3rd party suppliers. Discounts apply to new bookings only. The discount applies to the land tour price only and cannot be used in conjunction with any other offer. Discount does not apply to local payments, permits, additional travel arrangements, international and local airfares. A deposit of $100 per person per tour is required on booking with full payment required a minimum of 56 days prior to departure. All tours subject to availability. Prices are per person based on twin share accommodation, low season, tour only. Prices, itineraries and inclusions are subject to change without notice. Please note that unless the departure date is marked Departure Guaranteed (DG), there might be some changes to the tour including the departure date. This offer may be changed or withdrawn without notice at any time. Other restrictions may apply.

×

$806

Get Our Price
Get Quote

From

Sat,

Nov 16, 2019

To

Mon,

Nov 25, 2019
Deals

Promotions For This Departure

Current Promotions

Call or submit a quote for award-winning value and service!

15% Off 18-29s Trips

Mention Promo Code: PT8081

15% Off 18-29s Trips

Promotion Details

Got your eye on the trip of a lifetime but need some time to get it together? Book an 18-29s trip at least 12 months in advance and get 10% off. Plus as always receive our AffordableTours.com 5% extra savings.

Must Book By Mon, Sep 30, 2019

View Promotion Terms & Conditions ›

10% discount applies to Intrepid 18 to 29's tours only for departures booked & deposited at least 12 months prior to travel. Excludes Tailor-made, Asia Passes, Short Break Adventures and tours operated by 3rd party suppliers. Discounts apply to new bookings only. The discount applies to the land tour price only and cannot be used in conjunction with any other offer. Discount does not apply to local payments, permits, additional travel arrangements, international and local airfares. A deposit of $100 per person per tour is required on booking with full payment required a minimum of 56 days prior to departure. All tours subject to availability. Prices are per person based on twin share accommodation, low season, tour only. Prices, itineraries and inclusions are subject to change without notice. Please note that unless the departure date is marked Departure Guaranteed (DG), there might be some changes to the tour including the departure date. This offer may be changed or withdrawn without notice at any time. Other restrictions may apply.

×

$940

Get Our Price
Get Quote

From

Sat,

Dec 21, 2019

To

Mon,

Dec 30, 2019
Deals

Promotions For This Departure

Current Promotions

Call or submit a quote for award-winning value and service!

15% Off 18-29s Trips

Mention Promo Code: PT8081

15% Off 18-29s Trips

Promotion Details

Got your eye on the trip of a lifetime but need some time to get it together? Book an 18-29s trip at least 12 months in advance and get 10% off. Plus as always receive our AffordableTours.com 5% extra savings.

Must Book By Mon, Sep 30, 2019

View Promotion Terms & Conditions ›

10% discount applies to Intrepid 18 to 29's tours only for departures booked & deposited at least 12 months prior to travel. Excludes Tailor-made, Asia Passes, Short Break Adventures and tours operated by 3rd party suppliers. Discounts apply to new bookings only. The discount applies to the land tour price only and cannot be used in conjunction with any other offer. Discount does not apply to local payments, permits, additional travel arrangements, international and local airfares. A deposit of $100 per person per tour is required on booking with full payment required a minimum of 56 days prior to departure. All tours subject to availability. Prices are per person based on twin share accommodation, low season, tour only. Prices, itineraries and inclusions are subject to change without notice. Please note that unless the departure date is marked Departure Guaranteed (DG), there might be some changes to the tour including the departure date. This offer may be changed or withdrawn without notice at any time. Other restrictions may apply.

×

$930

Get Our Price
Get Quote

From

Sat,

Dec 28, 2019

To

Mon,

Jan 06, 2020
Deals

Promotions For This Departure

Current Promotions

Call or submit a quote for award-winning value and service!

15% Off 18-29s Trips

Mention Promo Code: PT8081

15% Off 18-29s Trips

Promotion Details

Got your eye on the trip of a lifetime but need some time to get it together? Book an 18-29s trip at least 12 months in advance and get 10% off. Plus as always receive our AffordableTours.com 5% extra savings.

Must Book By Mon, Sep 30, 2019

View Promotion Terms & Conditions ›

10% discount applies to Intrepid 18 to 29's tours only for departures booked & deposited at least 12 months prior to travel. Excludes Tailor-made, Asia Passes, Short Break Adventures and tours operated by 3rd party suppliers. Discounts apply to new bookings only. The discount applies to the land tour price only and cannot be used in conjunction with any other offer. Discount does not apply to local payments, permits, additional travel arrangements, international and local airfares. A deposit of $100 per person per tour is required on booking with full payment required a minimum of 56 days prior to departure. All tours subject to availability. Prices are per person based on twin share accommodation, low season, tour only. Prices, itineraries and inclusions are subject to change without notice. Please note that unless the departure date is marked Departure Guaranteed (DG), there might be some changes to the tour including the departure date. This offer may be changed or withdrawn without notice at any time. Other restrictions may apply.

×

$950

Get Our Price
Get Quote

From

Sat,

Feb 08, 2020

To

Mon,

Feb 17, 2020
Deals

Promotions For This Departure

Current Promotions

Call or submit a quote for award-winning value and service!

15% Off 18-29s Trips

Mention Promo Code: PT8081

15% Off 18-29s Trips

Promotion Details

Got your eye on the trip of a lifetime but need some time to get it together? Book an 18-29s trip at least 12 months in advance and get 10% off. Plus as always receive our AffordableTours.com 5% extra savings.

Must Book By Mon, Sep 30, 2019

View Promotion Terms & Conditions ›

10% discount applies to Intrepid 18 to 29's tours only for departures booked & deposited at least 12 months prior to travel. Excludes Tailor-made, Asia Passes, Short Break Adventures and tours operated by 3rd party suppliers. Discounts apply to new bookings only. The discount applies to the land tour price only and cannot be used in conjunction with any other offer. Discount does not apply to local payments, permits, additional travel arrangements, international and local airfares. A deposit of $100 per person per tour is required on booking with full payment required a minimum of 56 days prior to departure. All tours subject to availability. Prices are per person based on twin share accommodation, low season, tour only. Prices, itineraries and inclusions are subject to change without notice. Please note that unless the departure date is marked Departure Guaranteed (DG), there might be some changes to the tour including the departure date. This offer may be changed or withdrawn without notice at any time. Other restrictions may apply.

×

$860

Get Our Price
Get Quote

From

Sat,

Mar 07, 2020

To

Mon,

Mar 16, 2020
Deals

Promotions For This Departure

Current Promotions

Call or submit a quote for award-winning value and service!

15% Off 18-29s Trips

Mention Promo Code: PT8081

15% Off 18-29s Trips

Promotion Details

Got your eye on the trip of a lifetime but need some time to get it together? Book an 18-29s trip at least 12 months in advance and get 10% off. Plus as always receive our AffordableTours.com 5% extra savings.

Must Book By Mon, Sep 30, 2019

View Promotion Terms & Conditions ›

10% discount applies to Intrepid 18 to 29's tours only for departures booked & deposited at least 12 months prior to travel. Excludes Tailor-made, Asia Passes, Short Break Adventures and tours operated by 3rd party suppliers. Discounts apply to new bookings only. The discount applies to the land tour price only and cannot be used in conjunction with any other offer. Discount does not apply to local payments, permits, additional travel arrangements, international and local airfares. A deposit of $100 per person per tour is required on booking with full payment required a minimum of 56 days prior to departure. All tours subject to availability. Prices are per person based on twin share accommodation, low season, tour only. Prices, itineraries and inclusions are subject to change without notice. Please note that unless the departure date is marked Departure Guaranteed (DG), there might be some changes to the tour including the departure date. This offer may be changed or withdrawn without notice at any time. Other restrictions may apply.

×

$860

Get Our Price
Get Quote

From

Sat,

Apr 04, 2020

To

Mon,

Apr 13, 2020
Deals

Promotions For This Departure

Current Promotions

Call or submit a quote for award-winning value and service!

15% Off 18-29s Trips

Mention Promo Code: PT8081

15% Off 18-29s Trips

Promotion Details

Got your eye on the trip of a lifetime but need some time to get it together? Book an 18-29s trip at least 12 months in advance and get 10% off. Plus as always receive our AffordableTours.com 5% extra savings.

Must Book By Mon, Sep 30, 2019

View Promotion Terms & Conditions ›

10% discount applies to Intrepid 18 to 29's tours only for departures booked & deposited at least 12 months prior to travel. Excludes Tailor-made, Asia Passes, Short Break Adventures and tours operated by 3rd party suppliers. Discounts apply to new bookings only. The discount applies to the land tour price only and cannot be used in conjunction with any other offer. Discount does not apply to local payments, permits, additional travel arrangements, international and local airfares. A deposit of $100 per person per tour is required on booking with full payment required a minimum of 56 days prior to departure. All tours subject to availability. Prices are per person based on twin share accommodation, low season, tour only. Prices, itineraries and inclusions are subject to change without notice. Please note that unless the departure date is marked Departure Guaranteed (DG), there might be some changes to the tour including the departure date. This offer may be changed or withdrawn without notice at any time. Other restrictions may apply.

×

$860

Get Our Price
Get Quote

From

Sat,

Apr 11, 2020

To

Mon,

Apr 20, 2020
Deals

Promotions For This Departure

Current Promotions

Call or submit a quote for award-winning value and service!

15% Off 18-29s Trips

Mention Promo Code: PT8081

15% Off 18-29s Trips

Promotion Details

Got your eye on the trip of a lifetime but need some time to get it together? Book an 18-29s trip at least 12 months in advance and get 10% off. Plus as always receive our AffordableTours.com 5% extra savings.

Must Book By Mon, Sep 30, 2019

View Promotion Terms & Conditions ›

10% discount applies to Intrepid 18 to 29's tours only for departures booked & deposited at least 12 months prior to travel. Excludes Tailor-made, Asia Passes, Short Break Adventures and tours operated by 3rd party suppliers. Discounts apply to new bookings only. The discount applies to the land tour price only and cannot be used in conjunction with any other offer. Discount does not apply to local payments, permits, additional travel arrangements, international and local airfares. A deposit of $100 per person per tour is required on booking with full payment required a minimum of 56 days prior to departure. All tours subject to availability. Prices are per person based on twin share accommodation, low season, tour only. Prices, itineraries and inclusions are subject to change without notice. Please note that unless the departure date is marked Departure Guaranteed (DG), there might be some changes to the tour including the departure date. This offer may be changed or withdrawn without notice at any time. Other restrictions may apply.

×

$860

Get Our Price
Get Quote

From

Sat,

May 02, 2020

To

Mon,

May 11, 2020
Deals

Promotions For This Departure

Current Promotions

Call or submit a quote for award-winning value and service!

15% Off 18-29s Trips

Mention Promo Code: PT8081

15% Off 18-29s Trips

Promotion Details

Got your eye on the trip of a lifetime but need some time to get it together? Book an 18-29s trip at least 12 months in advance and get 10% off. Plus as always receive our AffordableTours.com 5% extra savings.

Must Book By Mon, Sep 30, 2019

View Promotion Terms & Conditions ›

10% discount applies to Intrepid 18 to 29's tours only for departures booked & deposited at least 12 months prior to travel. Excludes Tailor-made, Asia Passes, Short Break Adventures and tours operated by 3rd party suppliers. Discounts apply to new bookings only. The discount applies to the land tour price only and cannot be used in conjunction with any other offer. Discount does not apply to local payments, permits, additional travel arrangements, international and local airfares. A deposit of $100 per person per tour is required on booking with full payment required a minimum of 56 days prior to departure. All tours subject to availability. Prices are per person based on twin share accommodation, low season, tour only. Prices, itineraries and inclusions are subject to change without notice. Please note that unless the departure date is marked Departure Guaranteed (DG), there might be some changes to the tour including the departure date. This offer may be changed or withdrawn without notice at any time. Other restrictions may apply.

×

$860

Get Our Price
Get Quote

From

Sat,

May 23, 2020

To

Mon,

Jun 01, 2020
Deals

Promotions For This Departure

Current Promotions

Call or submit a quote for award-winning value and service!

15% Off 18-29s Trips

Mention Promo Code: PT8081

15% Off 18-29s Trips

Promotion Details

Got your eye on the trip of a lifetime but need some time to get it together? Book an 18-29s trip at least 12 months in advance and get 10% off. Plus as always receive our AffordableTours.com 5% extra savings.

Must Book By Mon, Sep 30, 2019

View Promotion Terms & Conditions ›

10% discount applies to Intrepid 18 to 29's tours only for departures booked & deposited at least 12 months prior to travel. Excludes Tailor-made, Asia Passes, Short Break Adventures and tours operated by 3rd party suppliers. Discounts apply to new bookings only. The discount applies to the land tour price only and cannot be used in conjunction with any other offer. Discount does not apply to local payments, permits, additional travel arrangements, international and local airfares. A deposit of $100 per person per tour is required on booking with full payment required a minimum of 56 days prior to departure. All tours subject to availability. Prices are per person based on twin share accommodation, low season, tour only. Prices, itineraries and inclusions are subject to change without notice. Please note that unless the departure date is marked Departure Guaranteed (DG), there might be some changes to the tour including the departure date. This offer may be changed or withdrawn without notice at any time. Other restrictions may apply.

×

$860

Get Our Price
Get Quote

From

Sat,

Jun 13, 2020

To

Mon,

Jun 22, 2020
Deals

Promotions For This Departure

Current Promotions

Call or submit a quote for award-winning value and service!

15% Off 18-29s Trips

Mention Promo Code: PT8081

15% Off 18-29s Trips

Promotion Details

Got your eye on the trip of a lifetime but need some time to get it together? Book an 18-29s trip at least 12 months in advance and get 10% off. Plus as always receive our AffordableTours.com 5% extra savings.

Must Book By Mon, Sep 30, 2019

View Promotion Terms & Conditions ›

10% discount applies to Intrepid 18 to 29's tours only for departures booked & deposited at least 12 months prior to travel. Excludes Tailor-made, Asia Passes, Short Break Adventures and tours operated by 3rd party suppliers. Discounts apply to new bookings only. The discount applies to the land tour price only and cannot be used in conjunction with any other offer. Discount does not apply to local payments, permits, additional travel arrangements, international and local airfares. A deposit of $100 per person per tour is required on booking with full payment required a minimum of 56 days prior to departure. All tours subject to availability. Prices are per person based on twin share accommodation, low season, tour only. Prices, itineraries and inclusions are subject to change without notice. Please note that unless the departure date is marked Departure Guaranteed (DG), there might be some changes to the tour including the departure date. This offer may be changed or withdrawn without notice at any time. Other restrictions may apply.

×

$860

Get Our Price
Get Quote

From

Sat,

Jun 27, 2020

To

Mon,

Jul 06, 2020
Deals

Promotions For This Departure

Current Promotions

Call or submit a quote for award-winning value and service!

15% Off 18-29s Trips

Mention Promo Code: PT8081

15% Off 18-29s Trips

Promotion Details

Got your eye on the trip of a lifetime but need some time to get it together? Book an 18-29s trip at least 12 months in advance and get 10% off. Plus as always receive our AffordableTours.com 5% extra savings.

Must Book By Mon, Sep 30, 2019

View Promotion Terms & Conditions ›

10% discount applies to Intrepid 18 to 29's tours only for departures booked & deposited at least 12 months prior to travel. Excludes Tailor-made, Asia Passes, Short Break Adventures and tours operated by 3rd party suppliers. Discounts apply to new bookings only. The discount applies to the land tour price only and cannot be used in conjunction with any other offer. Discount does not apply to local payments, permits, additional travel arrangements, international and local airfares. A deposit of $100 per person per tour is required on booking with full payment required a minimum of 56 days prior to departure. All tours subject to availability. Prices are per person based on twin share accommodation, low season, tour only. Prices, itineraries and inclusions are subject to change without notice. Please note that unless the departure date is marked Departure Guaranteed (DG), there might be some changes to the tour including the departure date. This offer may be changed or withdrawn without notice at any time. Other restrictions may apply.

×

$860

Get Our Price
Get Quote

From

Sat,

Jul 04, 2020

To

Mon,

Jul 13, 2020
Deals

Promotions For This Departure

Current Promotions

Call or submit a quote for award-winning value and service!

15% Off 18-29s Trips

Mention Promo Code: PT8081

15% Off 18-29s Trips

Promotion Details

Got your eye on the trip of a lifetime but need some time to get it together? Book an 18-29s trip at least 12 months in advance and get 10% off. Plus as always receive our AffordableTours.com 5% extra savings.

Must Book By Mon, Sep 30, 2019

View Promotion Terms & Conditions ›

10% discount applies to Intrepid 18 to 29's tours only for departures booked & deposited at least 12 months prior to travel. Excludes Tailor-made, Asia Passes, Short Break Adventures and tours operated by 3rd party suppliers. Discounts apply to new bookings only. The discount applies to the land tour price only and cannot be used in conjunction with any other offer. Discount does not apply to local payments, permits, additional travel arrangements, international and local airfares. A deposit of $100 per person per tour is required on booking with full payment required a minimum of 56 days prior to departure. All tours subject to availability. Prices are per person based on twin share accommodation, low season, tour only. Prices, itineraries and inclusions are subject to change without notice. Please note that unless the departure date is marked Departure Guaranteed (DG), there might be some changes to the tour including the departure date. This offer may be changed or withdrawn without notice at any time. Other restrictions may apply.

×

$955

Get Our Price
Get Quote

From

Sat,

Jul 11, 2020

To

Mon,

Jul 20, 2020
Deals

Promotions For This Departure

Current Promotions

Call or submit a quote for award-winning value and service!

15% Off 18-29s Trips

Mention Promo Code: PT8081

15% Off 18-29s Trips

Promotion Details

Got your eye on the trip of a lifetime but need some time to get it together? Book an 18-29s trip at least 12 months in advance and get 10% off. Plus as always receive our AffordableTours.com 5% extra savings.

Must Book By Mon, Sep 30, 2019

View Promotion Terms & Conditions ›

10% discount applies to Intrepid 18 to 29's tours only for departures booked & deposited at least 12 months prior to travel. Excludes Tailor-made, Asia Passes, Short Break Adventures and tours operated by 3rd party suppliers. Discounts apply to new bookings only. The discount applies to the land tour price only and cannot be used in conjunction with any other offer. Discount does not apply to local payments, permits, additional travel arrangements, international and local airfares. A deposit of $100 per person per tour is required on booking with full payment required a minimum of 56 days prior to departure. All tours subject to availability. Prices are per person based on twin share accommodation, low season, tour only. Prices, itineraries and inclusions are subject to change without notice. Please note that unless the departure date is marked Departure Guaranteed (DG), there might be some changes to the tour including the departure date. This offer may be changed or withdrawn without notice at any time. Other restrictions may apply.

×

$955

Get Our Price
Get Quote

From

Sat,

Jul 25, 2020

To

Mon,

Aug 03, 2020
Deals

Promotions For This Departure

Current Promotions

Call or submit a quote for award-winning value and service!

15% Off 18-29s Trips

Mention Promo Code: PT8081

15% Off 18-29s Trips

Promotion Details

Got your eye on the trip of a lifetime but need some time to get it together? Book an 18-29s trip at least 12 months in advance and get 10% off. Plus as always receive our AffordableTours.com 5% extra savings.

Must Book By Mon, Sep 30, 2019

View Promotion Terms & Conditions ›

10% discount applies to Intrepid 18 to 29's tours only for departures booked & deposited at least 12 months prior to travel. Excludes Tailor-made, Asia Passes, Short Break Adventures and tours operated by 3rd party suppliers. Discounts apply to new bookings only. The discount applies to the land tour price only and cannot be used in conjunction with any other offer. Discount does not apply to local payments, permits, additional travel arrangements, international and local airfares. A deposit of $100 per person per tour is required on booking with full payment required a minimum of 56 days prior to departure. All tours subject to availability. Prices are per person based on twin share accommodation, low season, tour only. Prices, itineraries and inclusions are subject to change without notice. Please note that unless the departure date is marked Departure Guaranteed (DG), there might be some changes to the tour including the departure date. This offer may be changed or withdrawn without notice at any time. Other restrictions may apply.

×

$955

Get Our Price
Get Quote

From

Sat,

Aug 08, 2020

To

Mon,

Aug 17, 2020
Deals

Promotions For This Departure

Current Promotions

Call or submit a quote for award-winning value and service!

15% Off 18-29s Trips

Mention Promo Code: PT8081

15% Off 18-29s Trips

Promotion Details

Got your eye on the trip of a lifetime but need some time to get it together? Book an 18-29s trip at least 12 months in advance and get 10% off. Plus as always receive our AffordableTours.com 5% extra savings.

Must Book By Mon, Sep 30, 2019

View Promotion Terms & Conditions ›

10% discount applies to Intrepid 18 to 29's tours only for departures booked & deposited at least 12 months prior to travel. Excludes Tailor-made, Asia Passes, Short Break Adventures and tours operated by 3rd party suppliers. Discounts apply to new bookings only. The discount applies to the land tour price only and cannot be used in conjunction with any other offer. Discount does not apply to local payments, permits, additional travel arrangements, international and local airfares. A deposit of $100 per person per tour is required on booking with full payment required a minimum of 56 days prior to departure. All tours subject to availability. Prices are per person based on twin share accommodation, low season, tour only. Prices, itineraries and inclusions are subject to change without notice. Please note that unless the departure date is marked Departure Guaranteed (DG), there might be some changes to the tour including the departure date. This offer may be changed or withdrawn without notice at any time. Other restrictions may apply.

×

$955

Get Our Price
Get Quote

From

Sat,

Aug 22, 2020

To

Mon,

Aug 31, 2020
Deals

Promotions For This Departure

Current Promotions

Call or submit a quote for award-winning value and service!

15% Off 18-29s Trips

Mention Promo Code: PT8081

15% Off 18-29s Trips

Promotion Details

Got your eye on the trip of a lifetime but need some time to get it together? Book an 18-29s trip at least 12 months in advance and get 10% off. Plus as always receive our AffordableTours.com 5% extra savings.

Must Book By Mon, Sep 30, 2019

View Promotion Terms & Conditions ›

10% discount applies to Intrepid 18 to 29's tours only for departures booked & deposited at least 12 months prior to travel. Excludes Tailor-made, Asia Passes, Short Break Adventures and tours operated by 3rd party suppliers. Discounts apply to new bookings only. The discount applies to the land tour price only and cannot be used in conjunction with any other offer. Discount does not apply to local payments, permits, additional travel arrangements, international and local airfares. A deposit of $100 per person per tour is required on booking with full payment required a minimum of 56 days prior to departure. All tours subject to availability. Prices are per person based on twin share accommodation, low season, tour only. Prices, itineraries and inclusions are subject to change without notice. Please note that unless the departure date is marked Departure Guaranteed (DG), there might be some changes to the tour including the departure date. This offer may be changed or withdrawn without notice at any time. Other restrictions may apply.

×

$955

Get Our Price
Get Quote

From

Sat,

Sep 05, 2020

To

Mon,

Sep 14, 2020
Deals

Promotions For This Departure

Current Promotions

Call or submit a quote for award-winning value and service!

15% Off 18-29s Trips

Mention Promo Code: PT8081

15% Off 18-29s Trips

Promotion Details

Got your eye on the trip of a lifetime but need some time to get it together? Book an 18-29s trip at least 12 months in advance and get 10% off. Plus as always receive our AffordableTours.com 5% extra savings.

Must Book By Mon, Sep 30, 2019

View Promotion Terms & Conditions ›

10% discount applies to Intrepid 18 to 29's tours only for departures booked & deposited at least 12 months prior to travel. Excludes Tailor-made, Asia Passes, Short Break Adventures and tours operated by 3rd party suppliers. Discounts apply to new bookings only. The discount applies to the land tour price only and cannot be used in conjunction with any other offer. Discount does not apply to local payments, permits, additional travel arrangements, international and local airfares. A deposit of $100 per person per tour is required on booking with full payment required a minimum of 56 days prior to departure. All tours subject to availability. Prices are per person based on twin share accommodation, low season, tour only. Prices, itineraries and inclusions are subject to change without notice. Please note that unless the departure date is marked Departure Guaranteed (DG), there might be some changes to the tour including the departure date. This offer may be changed or withdrawn without notice at any time. Other restrictions may apply.

×

$774

Get Our Price
Get Quote

From

Sat,

Sep 26, 2020

To

Mon,

Oct 05, 2020
Deals

Promotions For This Departure

Current Promotions

Call or submit a quote for award-winning value and service!

15% Off 18-29s Trips

Mention Promo Code: PT8081

15% Off 18-29s Trips

Promotion Details

Got your eye on the trip of a lifetime but need some time to get it together? Book an 18-29s trip at least 12 months in advance and get 10% off. Plus as always receive our AffordableTours.com 5% extra savings.

Must Book By Mon, Sep 30, 2019

View Promotion Terms & Conditions ›

10% discount applies to Intrepid 18 to 29's tours only for departures booked & deposited at least 12 months prior to travel. Excludes Tailor-made, Asia Passes, Short Break Adventures and tours operated by 3rd party suppliers. Discounts apply to new bookings only. The discount applies to the land tour price only and cannot be used in conjunction with any other offer. Discount does not apply to local payments, permits, additional travel arrangements, international and local airfares. A deposit of $100 per person per tour is required on booking with full payment required a minimum of 56 days prior to departure. All tours subject to availability. Prices are per person based on twin share accommodation, low season, tour only. Prices, itineraries and inclusions are subject to change without notice. Please note that unless the departure date is marked Departure Guaranteed (DG), there might be some changes to the tour including the departure date. This offer may be changed or withdrawn without notice at any time. Other restrictions may apply.

×

$774

Get Our Price
Get Quote

From

Sat,

Oct 17, 2020

To

Mon,

Oct 26, 2020
Deals

Promotions For This Departure

Current Promotions

Call or submit a quote for award-winning value and service!

15% Off 18-29s Trips

Mention Promo Code: PT8081

15% Off 18-29s Trips

Promotion Details

Got your eye on the trip of a lifetime but need some time to get it together? Book an 18-29s trip at least 12 months in advance and get 10% off. Plus as always receive our AffordableTours.com 5% extra savings.

Must Book By Mon, Sep 30, 2019

View Promotion Terms & Conditions ›

10% discount applies to Intrepid 18 to 29's tours only for departures booked & deposited at least 12 months prior to travel. Excludes Tailor-made, Asia Passes, Short Break Adventures and tours operated by 3rd party suppliers. Discounts apply to new bookings only. The discount applies to the land tour price only and cannot be used in conjunction with any other offer. Discount does not apply to local payments, permits, additional travel arrangements, international and local airfares. A deposit of $100 per person per tour is required on booking with full payment required a minimum of 56 days prior to departure. All tours subject to availability. Prices are per person based on twin share accommodation, low season, tour only. Prices, itineraries and inclusions are subject to change without notice. Please note that unless the departure date is marked Departure Guaranteed (DG), there might be some changes to the tour including the departure date. This offer may be changed or withdrawn without notice at any time. Other restrictions may apply.

×

$774

Get Our Price
Get Quote

From

Sat,

Oct 31, 2020

To

Mon,

Nov 09, 2020
Deals

Promotions For This Departure

Current Promotions

Call or submit a quote for award-winning value and service!

15% Off 18-29s Trips

Mention Promo Code: PT8081

15% Off 18-29s Trips

Promotion Details

Got your eye on the trip of a lifetime but need some time to get it together? Book an 18-29s trip at least 12 months in advance and get 10% off. Plus as always receive our AffordableTours.com 5% extra savings.

Must Book By Mon, Sep 30, 2019

View Promotion Terms & Conditions ›

10% discount applies to Intrepid 18 to 29's tours only for departures booked & deposited at least 12 months prior to travel. Excludes Tailor-made, Asia Passes, Short Break Adventures and tours operated by 3rd party suppliers. Discounts apply to new bookings only. The discount applies to the land tour price only and cannot be used in conjunction with any other offer. Discount does not apply to local payments, permits, additional travel arrangements, international and local airfares. A deposit of $100 per person per tour is required on booking with full payment required a minimum of 56 days prior to departure. All tours subject to availability. Prices are per person based on twin share accommodation, low season, tour only. Prices, itineraries and inclusions are subject to change without notice. Please note that unless the departure date is marked Departure Guaranteed (DG), there might be some changes to the tour including the departure date. This offer may be changed or withdrawn without notice at any time. Other restrictions may apply.

×

$774

Get Our Price
Get Quote

From

Sat,

Nov 14, 2020

To

Mon,

Nov 23, 2020
Deals

Promotions For This Departure

Current Promotions

Call or submit a quote for award-winning value and service!

15% Off 18-29s Trips

Mention Promo Code: PT8081

15% Off 18-29s Trips

Promotion Details

Got your eye on the trip of a lifetime but need some time to get it together? Book an 18-29s trip at least 12 months in advance and get 10% off. Plus as always receive our AffordableTours.com 5% extra savings.

Must Book By Mon, Sep 30, 2019

View Promotion Terms & Conditions ›

10% discount applies to Intrepid 18 to 29's tours only for departures booked & deposited at least 12 months prior to travel. Excludes Tailor-made, Asia Passes, Short Break Adventures and tours operated by 3rd party suppliers. Discounts apply to new bookings only. The discount applies to the land tour price only and cannot be used in conjunction with any other offer. Discount does not apply to local payments, permits, additional travel arrangements, international and local airfares. A deposit of $100 per person per tour is required on booking with full payment required a minimum of 56 days prior to departure. All tours subject to availability. Prices are per person based on twin share accommodation, low season, tour only. Prices, itineraries and inclusions are subject to change without notice. Please note that unless the departure date is marked Departure Guaranteed (DG), there might be some changes to the tour including the departure date. This offer may be changed or withdrawn without notice at any time. Other restrictions may apply.

×

$774

Get Our Price
Get Quote

From

Sat,

Nov 21, 2020

To

Mon,

Nov 30, 2020
Deals

Promotions For This Departure

Current Promotions

Call or submit a quote for award-winning value and service!

15% Off 18-29s Trips

Mention Promo Code: PT8081

15% Off 18-29s Trips

Promotion Details

Got your eye on the trip of a lifetime but need some time to get it together? Book an 18-29s trip at least 12 months in advance and get 10% off. Plus as always receive our AffordableTours.com 5% extra savings.

Must Book By Mon, Sep 30, 2019

View Promotion Terms & Conditions ›

10% discount applies to Intrepid 18 to 29's tours only for departures booked & deposited at least 12 months prior to travel. Excludes Tailor-made, Asia Passes, Short Break Adventures and tours operated by 3rd party suppliers. Discounts apply to new bookings only. The discount applies to the land tour price only and cannot be used in conjunction with any other offer. Discount does not apply to local payments, permits, additional travel arrangements, international and local airfares. A deposit of $100 per person per tour is required on booking with full payment required a minimum of 56 days prior to departure. All tours subject to availability. Prices are per person based on twin share accommodation, low season, tour only. Prices, itineraries and inclusions are subject to change without notice. Please note that unless the departure date is marked Departure Guaranteed (DG), there might be some changes to the tour including the departure date. This offer may be changed or withdrawn without notice at any time. Other restrictions may apply.

×

$774

Get Our Price
Get Quote

From

Sat,

Nov 28, 2020

To

Mon,

Dec 07, 2020
Deals

Promotions For This Departure

Current Promotions

Call or submit a quote for award-winning value and service!

15% Off 18-29s Trips

Mention Promo Code: PT8081

15% Off 18-29s Trips

Promotion Details

Got your eye on the trip of a lifetime but need some time to get it together? Book an 18-29s trip at least 12 months in advance and get 10% off. Plus as always receive our AffordableTours.com 5% extra savings.

Must Book By Mon, Sep 30, 2019

View Promotion Terms & Conditions ›

10% discount applies to Intrepid 18 to 29's tours only for departures booked & deposited at least 12 months prior to travel. Excludes Tailor-made, Asia Passes, Short Break Adventures and tours operated by 3rd party suppliers. Discounts apply to new bookings only. The discount applies to the land tour price only and cannot be used in conjunction with any other offer. Discount does not apply to local payments, permits, additional travel arrangements, international and local airfares. A deposit of $100 per person per tour is required on booking with full payment required a minimum of 56 days prior to departure. All tours subject to availability. Prices are per person based on twin share accommodation, low season, tour only. Prices, itineraries and inclusions are subject to change without notice. Please note that unless the departure date is marked Departure Guaranteed (DG), there might be some changes to the tour including the departure date. This offer may be changed or withdrawn without notice at any time. Other restrictions may apply.

×

$774

Get Our Price
Get Quote

From

Sat,

Dec 05, 2020

To

Mon,

Dec 14, 2020
Deals

Promotions For This Departure

Current Promotions

Call or submit a quote for award-winning value and service!

15% Off 18-29s Trips

Mention Promo Code: PT8081

15% Off 18-29s Trips

Promotion Details

Got your eye on the trip of a lifetime but need some time to get it together? Book an 18-29s trip at least 12 months in advance and get 10% off. Plus as always receive our AffordableTours.com 5% extra savings.

Must Book By Mon, Sep 30, 2019

View Promotion Terms & Conditions ›

10% discount applies to Intrepid 18 to 29's tours only for departures booked & deposited at least 12 months prior to travel. Excludes Tailor-made, Asia Passes, Short Break Adventures and tours operated by 3rd party suppliers. Discounts apply to new bookings only. The discount applies to the land tour price only and cannot be used in conjunction with any other offer. Discount does not apply to local payments, permits, additional travel arrangements, international and local airfares. A deposit of $100 per person per tour is required on booking with full payment required a minimum of 56 days prior to departure. All tours subject to availability. Prices are per person based on twin share accommodation, low season, tour only. Prices, itineraries and inclusions are subject to change without notice. Please note that unless the departure date is marked Departure Guaranteed (DG), there might be some changes to the tour including the departure date. This offer may be changed or withdrawn without notice at any time. Other restrictions may apply.

×

$774

Get Our Price
Get Quote

From

Sat,

Dec 19, 2020

To

Mon,

Dec 28, 2020
Deals

Promotions For This Departure

Current Promotions

Call or submit a quote for award-winning value and service!

15% Off 18-29s Trips

Mention Promo Code: PT8081

15% Off 18-29s Trips

Promotion Details

Got your eye on the trip of a lifetime but need some time to get it together? Book an 18-29s trip at least 12 months in advance and get 10% off. Plus as always receive our AffordableTours.com 5% extra savings.

Must Book By Mon, Sep 30, 2019

View Promotion Terms & Conditions ›

10% discount applies to Intrepid 18 to 29's tours only for departures booked & deposited at least 12 months prior to travel. Excludes Tailor-made, Asia Passes, Short Break Adventures and tours operated by 3rd party suppliers. Discounts apply to new bookings only. The discount applies to the land tour price only and cannot be used in conjunction with any other offer. Discount does not apply to local payments, permits, additional travel arrangements, international and local airfares. A deposit of $100 per person per tour is required on booking with full payment required a minimum of 56 days prior to departure. All tours subject to availability. Prices are per person based on twin share accommodation, low season, tour only. Prices, itineraries and inclusions are subject to change without notice. Please note that unless the departure date is marked Departure Guaranteed (DG), there might be some changes to the tour including the departure date. This offer may be changed or withdrawn without notice at any time. Other restrictions may apply.

×

$860

Get Our Price
Get Quote

From

Sat,

Dec 26, 2020

To

Mon,

Jan 04, 2021
Deals

Promotions For This Departure

Current Promotions

Call or submit a quote for award-winning value and service!

15% Off 18-29s Trips

Mention Promo Code: PT8081

15% Off 18-29s Trips

Promotion Details

Got your eye on the trip of a lifetime but need some time to get it together? Book an 18-29s trip at least 12 months in advance and get 10% off. Plus as always receive our AffordableTours.com 5% extra savings.

Must Book By Mon, Sep 30, 2019

View Promotion Terms & Conditions ›

10% discount applies to Intrepid 18 to 29's tours only for departures booked & deposited at least 12 months prior to travel. Excludes Tailor-made, Asia Passes, Short Break Adventures and tours operated by 3rd party suppliers. Discounts apply to new bookings only. The discount applies to the land tour price only and cannot be used in conjunction with any other offer. Discount does not apply to local payments, permits, additional travel arrangements, international and local airfares. A deposit of $100 per person per tour is required on booking with full payment required a minimum of 56 days prior to departure. All tours subject to availability. Prices are per person based on twin share accommodation, low season, tour only. Prices, itineraries and inclusions are subject to change without notice. Please note that unless the departure date is marked Departure Guaranteed (DG), there might be some changes to the tour including the departure date. This offer may be changed or withdrawn without notice at any time. Other restrictions may apply.

×

$878

Get Our Price
Get Quote

From

Sat,

Feb 06, 2021

To

Mon,

Feb 15, 2021
Deals

Promotions For This Departure

Current Promotions

Call or submit a quote for award-winning value and service!

15% Off 18-29s Trips

Mention Promo Code: PT8081

15% Off 18-29s Trips

Promotion Details

Got your eye on the trip of a lifetime but need some time to get it together? Book an 18-29s trip at least 12 months in advance and get 10% off. Plus as always receive our AffordableTours.com 5% extra savings.

Must Book By Mon, Sep 30, 2019

View Promotion Terms & Conditions ›

10% discount applies to Intrepid 18 to 29's tours only for departures booked & deposited at least 12 months prior to travel. Excludes Tailor-made, Asia Passes, Short Break Adventures and tours operated by 3rd party suppliers. Discounts apply to new bookings only. The discount applies to the land tour price only and cannot be used in conjunction with any other offer. Discount does not apply to local payments, permits, additional travel arrangements, international and local airfares. A deposit of $100 per person per tour is required on booking with full payment required a minimum of 56 days prior to departure. All tours subject to availability. Prices are per person based on twin share accommodation, low season, tour only. Prices, itineraries and inclusions are subject to change without notice. Please note that unless the departure date is marked Departure Guaranteed (DG), there might be some changes to the tour including the departure date. This offer may be changed or withdrawn without notice at any time. Other restrictions may apply.

×

$860

Get Our Price
Get Quote

From

Sat,

Mar 06, 2021

To

Mon,

Mar 15, 2021
Deals

Promotions For This Departure

Current Promotions

Call or submit a quote for award-winning value and service!

15% Off 18-29s Trips

Mention Promo Code: PT8081

15% Off 18-29s Trips

Promotion Details

Got your eye on the trip of a lifetime but need some time to get it together? Book an 18-29s trip at least 12 months in advance and get 10% off. Plus as always receive our AffordableTours.com 5% extra savings.

Must Book By Mon, Sep 30, 2019

View Promotion Terms & Conditions ›

10% discount applies to Intrepid 18 to 29's tours only for departures booked & deposited at least 12 months prior to travel. Excludes Tailor-made, Asia Passes, Short Break Adventures and tours operated by 3rd party suppliers. Discounts apply to new bookings only. The discount applies to the land tour price only and cannot be used in conjunction with any other offer. Discount does not apply to local payments, permits, additional travel arrangements, international and local airfares. A deposit of $100 per person per tour is required on booking with full payment required a minimum of 56 days prior to departure. All tours subject to availability. Prices are per person based on twin share accommodation, low season, tour only. Prices, itineraries and inclusions are subject to change without notice. Please note that unless the departure date is marked Departure Guaranteed (DG), there might be some changes to the tour including the departure date. This offer may be changed or withdrawn without notice at any time. Other restrictions may apply.

×

$860

Get Our Price
Get Quote

From

Sat,

Apr 03, 2021

To

Mon,

Apr 12, 2021
Deals

Promotions For This Departure

Current Promotions

Call or submit a quote for award-winning value and service!

15% Off 18-29s Trips

Mention Promo Code: PT8081

15% Off 18-29s Trips

Promotion Details

Got your eye on the trip of a lifetime but need some time to get it together? Book an 18-29s trip at least 12 months in advance and get 10% off. Plus as always receive our AffordableTours.com 5% extra savings.

Must Book By Mon, Sep 30, 2019

View Promotion Terms & Conditions ›

10% discount applies to Intrepid 18 to 29's tours only for departures booked & deposited at least 12 months prior to travel. Excludes Tailor-made, Asia Passes, Short Break Adventures and tours operated by 3rd party suppliers. Discounts apply to new bookings only. The discount applies to the land tour price only and cannot be used in conjunction with any other offer. Discount does not apply to local payments, permits, additional travel arrangements, international and local airfares. A deposit of $100 per person per tour is required on booking with full payment required a minimum of 56 days prior to departure. All tours subject to availability. Prices are per person based on twin share accommodation, low season, tour only. Prices, itineraries and inclusions are subject to change without notice. Please note that unless the departure date is marked Departure Guaranteed (DG), there might be some changes to the tour including the departure date. This offer may be changed or withdrawn without notice at any time. Other restrictions may apply.

×

$860

Get Our Price
Get Quote

From

Sat,

Apr 10, 2021

To

Mon,

Apr 19, 2021
Deals

Promotions For This Departure

Current Promotions

Call or submit a quote for award-winning value and service!

15% Off 18-29s Trips

Mention Promo Code: PT8081

15% Off 18-29s Trips

Promotion Details

Got your eye on the trip of a lifetime but need some time to get it together? Book an 18-29s trip at least 12 months in advance and get 10% off. Plus as always receive our AffordableTours.com 5% extra savings.

Must Book By Mon, Sep 30, 2019

View Promotion Terms & Conditions ›

10% discount applies to Intrepid 18 to 29's tours only for departures booked & deposited at least 12 months prior to travel. Excludes Tailor-made, Asia Passes, Short Break Adventures and tours operated by 3rd party suppliers. Discounts apply to new bookings only. The discount applies to the land tour price only and cannot be used in conjunction with any other offer. Discount does not apply to local payments, permits, additional travel arrangements, international and local airfares. A deposit of $100 per person per tour is required on booking with full payment required a minimum of 56 days prior to departure. All tours subject to availability. Prices are per person based on twin share accommodation, low season, tour only. Prices, itineraries and inclusions are subject to change without notice. Please note that unless the departure date is marked Departure Guaranteed (DG), there might be some changes to the tour including the departure date. This offer may be changed or withdrawn without notice at any time. Other restrictions may apply.

×

$860

Get Our Price
Get Quote

From

Sat,

May 01, 2021

To

Mon,

May 10, 2021
Deals

Promotions For This Departure

Current Promotions

Call or submit a quote for award-winning value and service!

15% Off 18-29s Trips

Mention Promo Code: PT8081

15% Off 18-29s Trips

Promotion Details

Got your eye on the trip of a lifetime but need some time to get it together? Book an 18-29s trip at least 12 months in advance and get 10% off. Plus as always receive our AffordableTours.com 5% extra savings.

Must Book By Mon, Sep 30, 2019

View Promotion Terms & Conditions ›

10% discount applies to Intrepid 18 to 29's tours only for departures booked & deposited at least 12 months prior to travel. Excludes Tailor-made, Asia Passes, Short Break Adventures and tours operated by 3rd party suppliers. Discounts apply to new bookings only. The discount applies to the land tour price only and cannot be used in conjunction with any other offer. Discount does not apply to local payments, permits, additional travel arrangements, international and local airfares. A deposit of $100 per person per tour is required on booking with full payment required a minimum of 56 days prior to departure. All tours subject to availability. Prices are per person based on twin share accommodation, low season, tour only. Prices, itineraries and inclusions are subject to change without notice. Please note that unless the departure date is marked Departure Guaranteed (DG), there might be some changes to the tour including the departure date. This offer may be changed or withdrawn without notice at any time. Other restrictions may apply.

×

$860

Get Our Price
Get Quote

From

Sat,

May 22, 2021

To

Mon,

May 31, 2021
Deals

Promotions For This Departure

Current Promotions

Call or submit a quote for award-winning value and service!

15% Off 18-29s Trips

Mention Promo Code: PT8081

15% Off 18-29s Trips

Promotion Details

Got your eye on the trip of a lifetime but need some time to get it together? Book an 18-29s trip at least 12 months in advance and get 10% off. Plus as always receive our AffordableTours.com 5% extra savings.

Must Book By Mon, Sep 30, 2019

View Promotion Terms & Conditions ›

10% discount applies to Intrepid 18 to 29's tours only for departures booked & deposited at least 12 months prior to travel. Excludes Tailor-made, Asia Passes, Short Break Adventures and tours operated by 3rd party suppliers. Discounts apply to new bookings only. The discount applies to the land tour price only and cannot be used in conjunction with any other offer. Discount does not apply to local payments, permits, additional travel arrangements, international and local airfares. A deposit of $100 per person per tour is required on booking with full payment required a minimum of 56 days prior to departure. All tours subject to availability. Prices are per person based on twin share accommodation, low season, tour only. Prices, itineraries and inclusions are subject to change without notice. Please note that unless the departure date is marked Departure Guaranteed (DG), there might be some changes to the tour including the departure date. This offer may be changed or withdrawn without notice at any time. Other restrictions may apply.

×

$860

Get Our Price
Get Quote

From

Sat,

Jun 12, 2021

To

Mon,

Jun 21, 2021
Deals

Promotions For This Departure

Current Promotions

Call or submit a quote for award-winning value and service!

15% Off 18-29s Trips

Mention Promo Code: PT8081

15% Off 18-29s Trips

Promotion Details

Got your eye on the trip of a lifetime but need some time to get it together? Book an 18-29s trip at least 12 months in advance and get 10% off. Plus as always receive our AffordableTours.com 5% extra savings.

Must Book By Mon, Sep 30, 2019

View Promotion Terms & Conditions ›

10% discount applies to Intrepid 18 to 29's tours only for departures booked & deposited at least 12 months prior to travel. Excludes Tailor-made, Asia Passes, Short Break Adventures and tours operated by 3rd party suppliers. Discounts apply to new bookings only. The discount applies to the land tour price only and cannot be used in conjunction with any other offer. Discount does not apply to local payments, permits, additional travel arrangements, international and local airfares. A deposit of $100 per person per tour is required on booking with full payment required a minimum of 56 days prior to departure. All tours subject to availability. Prices are per person based on twin share accommodation, low season, tour only. Prices, itineraries and inclusions are subject to change without notice. Please note that unless the departure date is marked Departure Guaranteed (DG), there might be some changes to the tour including the departure date. This offer may be changed or withdrawn without notice at any time. Other restrictions may apply.

×

$860

Get Our Price
Get Quote

From

Sat,

Jun 26, 2021

To

Mon,

Jul 05, 2021
Deals

Promotions For This Departure

Current Promotions

Call or submit a quote for award-winning value and service!

15% Off 18-29s Trips

Mention Promo Code: PT8081

15% Off 18-29s Trips

Promotion Details

Got your eye on the trip of a lifetime but need some time to get it together? Book an 18-29s trip at least 12 months in advance and get 10% off. Plus as always receive our AffordableTours.com 5% extra savings.

Must Book By Mon, Sep 30, 2019

View Promotion Terms & Conditions ›

10% discount applies to Intrepid 18 to 29's tours only for departures booked & deposited at least 12 months prior to travel. Excludes Tailor-made, Asia Passes, Short Break Adventures and tours operated by 3rd party suppliers. Discounts apply to new bookings only. The discount applies to the land tour price only and cannot be used in conjunction with any other offer. Discount does not apply to local payments, permits, additional travel arrangements, international and local airfares. A deposit of $100 per person per tour is required on booking with full payment required a minimum of 56 days prior to departure. All tours subject to availability. Prices are per person based on twin share accommodation, low season, tour only. Prices, itineraries and inclusions are subject to change without notice. Please note that unless the departure date is marked Departure Guaranteed (DG), there might be some changes to the tour including the departure date. This offer may be changed or withdrawn without notice at any time. Other restrictions may apply.

×

$860

Get Our Price
Get Quote

From

Sat,

Jul 03, 2021

To

Mon,

Jul 12, 2021
Deals

Promotions For This Departure

Current Promotions

Call or submit a quote for award-winning value and service!

15% Off 18-29s Trips

Mention Promo Code: PT8081

15% Off 18-29s Trips

Promotion Details

Got your eye on the trip of a lifetime but need some time to get it together? Book an 18-29s trip at least 12 months in advance and get 10% off. Plus as always receive our AffordableTours.com 5% extra savings.

Must Book By Mon, Sep 30, 2019

View Promotion Terms & Conditions ›

10% discount applies to Intrepid 18 to 29's tours only for departures booked & deposited at least 12 months prior to travel. Excludes Tailor-made, Asia Passes, Short Break Adventures and tours operated by 3rd party suppliers. Discounts apply to new bookings only. The discount applies to the land tour price only and cannot be used in conjunction with any other offer. Discount does not apply to local payments, permits, additional travel arrangements, international and local airfares. A deposit of $100 per person per tour is required on booking with full payment required a minimum of 56 days prior to departure. All tours subject to availability. Prices are per person based on twin share accommodation, low season, tour only. Prices, itineraries and inclusions are subject to change without notice. Please note that unless the departure date is marked Departure Guaranteed (DG), there might be some changes to the tour including the departure date. This offer may be changed or withdrawn without notice at any time. Other restrictions may apply.

×

$955

Get Our Price
Get Quote

From

Sat,

Jul 10, 2021

To

Mon,

Jul 19, 2021
Deals

Promotions For This Departure

Current Promotions

Call or submit a quote for award-winning value and service!

15% Off 18-29s Trips

Mention Promo Code: PT8081

15% Off 18-29s Trips

Promotion Details

Got your eye on the trip of a lifetime but need some time to get it together? Book an 18-29s trip at least 12 months in advance and get 10% off. Plus as always receive our AffordableTours.com 5% extra savings.

Must Book By Mon, Sep 30, 2019

View Promotion Terms & Conditions ›

10% discount applies to Intrepid 18 to 29's tours only for departures booked & deposited at least 12 months prior to travel. Excludes Tailor-made, Asia Passes, Short Break Adventures and tours operated by 3rd party suppliers. Discounts apply to new bookings only. The discount applies to the land tour price only and cannot be used in conjunction with any other offer. Discount does not apply to local payments, permits, additional travel arrangements, international and local airfares. A deposit of $100 per person per tour is required on booking with full payment required a minimum of 56 days prior to departure. All tours subject to availability. Prices are per person based on twin share accommodation, low season, tour only. Prices, itineraries and inclusions are subject to change without notice. Please note that unless the departure date is marked Departure Guaranteed (DG), there might be some changes to the tour including the departure date. This offer may be changed or withdrawn without notice at any time. Other restrictions may apply.

×

$955

Get Our Price
Get Quote

From

Sat,

Jul 24, 2021

To

Mon,

Aug 02, 2021
Deals

Promotions For This Departure

Current Promotions

Call or submit a quote for award-winning value and service!

15% Off 18-29s Trips

Mention Promo Code: PT8081

15% Off 18-29s Trips

Promotion Details

Got your eye on the trip of a lifetime but need some time to get it together? Book an 18-29s trip at least 12 months in advance and get 10% off. Plus as always receive our AffordableTours.com 5% extra savings.

Must Book By Mon, Sep 30, 2019

View Promotion Terms & Conditions ›

10% discount applies to Intrepid 18 to 29's tours only for departures booked & deposited at least 12 months prior to travel. Excludes Tailor-made, Asia Passes, Short Break Adventures and tours operated by 3rd party suppliers. Discounts apply to new bookings only. The discount applies to the land tour price only and cannot be used in conjunction with any other offer. Discount does not apply to local payments, permits, additional travel arrangements, international and local airfares. A deposit of $100 per person per tour is required on booking with full payment required a minimum of 56 days prior to departure. All tours subject to availability. Prices are per person based on twin share accommodation, low season, tour only. Prices, itineraries and inclusions are subject to change without notice. Please note that unless the departure date is marked Departure Guaranteed (DG), there might be some changes to the tour including the departure date. This offer may be changed or withdrawn without notice at any time. Other restrictions may apply.

×

$955

Get Our Price
Get Quote

From

Sat,

Aug 07, 2021

To

Mon,

Aug 16, 2021
Deals

Promotions For This Departure

Current Promotions

Call or submit a quote for award-winning value and service!

15% Off 18-29s Trips

Mention Promo Code: PT8081

15% Off 18-29s Trips

Promotion Details

Got your eye on the trip of a lifetime but need some time to get it together? Book an 18-29s trip at least 12 months in advance and get 10% off. Plus as always receive our AffordableTours.com 5% extra savings.

Must Book By Mon, Sep 30, 2019

View Promotion Terms & Conditions ›

10% discount applies to Intrepid 18 to 29's tours only for departures booked & deposited at least 12 months prior to travel. Excludes Tailor-made, Asia Passes, Short Break Adventures and tours operated by 3rd party suppliers. Discounts apply to new bookings only. The discount applies to the land tour price only and cannot be used in conjunction with any other offer. Discount does not apply to local payments, permits, additional travel arrangements, international and local airfares. A deposit of $100 per person per tour is required on booking with full payment required a minimum of 56 days prior to departure. All tours subject to availability. Prices are per person based on twin share accommodation, low season, tour only. Prices, itineraries and inclusions are subject to change without notice. Please note that unless the departure date is marked Departure Guaranteed (DG), there might be some changes to the tour including the departure date. This offer may be changed or withdrawn without notice at any time. Other restrictions may apply.

×

$955

Get Our Price
Get Quote

From

Sat,

Aug 21, 2021

To

Mon,

Aug 30, 2021
Deals

Promotions For This Departure

Current Promotions

Call or submit a quote for award-winning value and service!

15% Off 18-29s Trips

Mention Promo Code: PT8081

15% Off 18-29s Trips

Promotion Details

Got your eye on the trip of a lifetime but need some time to get it together? Book an 18-29s trip at least 12 months in advance and get 10% off. Plus as always receive our AffordableTours.com 5% extra savings.

Must Book By Mon, Sep 30, 2019

View Promotion Terms & Conditions ›

10% discount applies to Intrepid 18 to 29's tours only for departures booked & deposited at least 12 months prior to travel. Excludes Tailor-made, Asia Passes, Short Break Adventures and tours operated by 3rd party suppliers. Discounts apply to new bookings only. The discount applies to the land tour price only and cannot be used in conjunction with any other offer. Discount does not apply to local payments, permits, additional travel arrangements, international and local airfares. A deposit of $100 per person per tour is required on booking with full payment required a minimum of 56 days prior to departure. All tours subject to availability. Prices are per person based on twin share accommodation, low season, tour only. Prices, itineraries and inclusions are subject to change without notice. Please note that unless the departure date is marked Departure Guaranteed (DG), there might be some changes to the tour including the departure date. This offer may be changed or withdrawn without notice at any time. Other restrictions may apply.

×

$955

Get Our Price
Get Quote

From

Sat,

Sep 04, 2021

To

Mon,

Sep 13, 2021
Deals

Promotions For This Departure

Current Promotions

Call or submit a quote for award-winning value and service!

15% Off 18-29s Trips

Mention Promo Code: PT8081

15% Off 18-29s Trips

Promotion Details

Got your eye on the trip of a lifetime but need some time to get it together? Book an 18-29s trip at least 12 months in advance and get 10% off. Plus as always receive our AffordableTours.com 5% extra savings.

Must Book By Mon, Sep 30, 2019

View Promotion Terms & Conditions ›

10% discount applies to Intrepid 18 to 29's tours only for departures booked & deposited at least 12 months prior to travel. Excludes Tailor-made, Asia Passes, Short Break Adventures and tours operated by 3rd party suppliers. Discounts apply to new bookings only. The discount applies to the land tour price only and cannot be used in conjunction with any other offer. Discount does not apply to local payments, permits, additional travel arrangements, international and local airfares. A deposit of $100 per person per tour is required on booking with full payment required a minimum of 56 days prior to departure. All tours subject to availability. Prices are per person based on twin share accommodation, low season, tour only. Prices, itineraries and inclusions are subject to change without notice. Please note that unless the departure date is marked Departure Guaranteed (DG), there might be some changes to the tour including the departure date. This offer may be changed or withdrawn without notice at any time. Other restrictions may apply.

×

$860

Get Our Price
Get Quote

From

Sat,

Sep 25, 2021

To

Mon,

Oct 04, 2021
Deals

Promotions For This Departure

Current Promotions

Call or submit a quote for award-winning value and service!

15% Off 18-29s Trips

Mention Promo Code: PT8081

15% Off 18-29s Trips

Promotion Details

Got your eye on the trip of a lifetime but need some time to get it together? Book an 18-29s trip at least 12 months in advance and get 10% off. Plus as always receive our AffordableTours.com 5% extra savings.

Must Book By Mon, Sep 30, 2019

View Promotion Terms & Conditions ›

10% discount applies to Intrepid 18 to 29's tours only for departures booked & deposited at least 12 months prior to travel. Excludes Tailor-made, Asia Passes, Short Break Adventures and tours operated by 3rd party suppliers. Discounts apply to new bookings only. The discount applies to the land tour price only and cannot be used in conjunction with any other offer. Discount does not apply to local payments, permits, additional travel arrangements, international and local airfares. A deposit of $100 per person per tour is required on booking with full payment required a minimum of 56 days prior to departure. All tours subject to availability. Prices are per person based on twin share accommodation, low season, tour only. Prices, itineraries and inclusions are subject to change without notice. Please note that unless the departure date is marked Departure Guaranteed (DG), there might be some changes to the tour including the departure date. This offer may be changed or withdrawn without notice at any time. Other restrictions may apply.

×

$860

Get Our Price
Get Quote

From

Sat,

Oct 16, 2021

To

Mon,

Oct 25, 2021
Deals

Promotions For This Departure

Current Promotions

Call or submit a quote for award-winning value and service!

15% Off 18-29s Trips

Mention Promo Code: PT8081

15% Off 18-29s Trips

Promotion Details

Got your eye on the trip of a lifetime but need some time to get it together? Book an 18-29s trip at least 12 months in advance and get 10% off. Plus as always receive our AffordableTours.com 5% extra savings.

Must Book By Mon, Sep 30, 2019

View Promotion Terms & Conditions ›

10% discount applies to Intrepid 18 to 29's tours only for departures booked & deposited at least 12 months prior to travel. Excludes Tailor-made, Asia Passes, Short Break Adventures and tours operated by 3rd party suppliers. Discounts apply to new bookings only. The discount applies to the land tour price only and cannot be used in conjunction with any other offer. Discount does not apply to local payments, permits, additional travel arrangements, international and local airfares. A deposit of $100 per person per tour is required on booking with full payment required a minimum of 56 days prior to departure. All tours subject to availability. Prices are per person based on twin share accommodation, low season, tour only. Prices, itineraries and inclusions are subject to change without notice. Please note that unless the departure date is marked Departure Guaranteed (DG), there might be some changes to the tour including the departure date. This offer may be changed or withdrawn without notice at any time. Other restrictions may apply.

×

$860

Get Our Price
Get Quote

From

Sat,

Oct 30, 2021

To

Mon,

Nov 08, 2021
Deals

Promotions For This Departure

Current Promotions

Call or submit a quote for award-winning value and service!

15% Off 18-29s Trips

Mention Promo Code: PT8081

15% Off 18-29s Trips

Promotion Details

Got your eye on the trip of a lifetime but need some time to get it together? Book an 18-29s trip at least 12 months in advance and get 10% off. Plus as always receive our AffordableTours.com 5% extra savings.

Must Book By Mon, Sep 30, 2019

View Promotion Terms & Conditions ›

10% discount applies to Intrepid 18 to 29's tours only for departures booked & deposited at least 12 months prior to travel. Excludes Tailor-made, Asia Passes, Short Break Adventures and tours operated by 3rd party suppliers. Discounts apply to new bookings only. The discount applies to the land tour price only and cannot be used in conjunction with any other offer. Discount does not apply to local payments, permits, additional travel arrangements, international and local airfares. A deposit of $100 per person per tour is required on booking with full payment required a minimum of 56 days prior to departure. All tours subject to availability. Prices are per person based on twin share accommodation, low season, tour only. Prices, itineraries and inclusions are subject to change without notice. Please note that unless the departure date is marked Departure Guaranteed (DG), there might be some changes to the tour including the departure date. This offer may be changed or withdrawn without notice at any time. Other restrictions may apply.

×

$860

Get Our Price
Get Quote

From

Sat,

Nov 13, 2021

To

Mon,

Nov 22, 2021
Deals

Promotions For This Departure

Current Promotions

Call or submit a quote for award-winning value and service!

15% Off 18-29s Trips

Mention Promo Code: PT8081

15% Off 18-29s Trips

Promotion Details

Got your eye on the trip of a lifetime but need some time to get it together? Book an 18-29s trip at least 12 months in advance and get 10% off. Plus as always receive our AffordableTours.com 5% extra savings.

Must Book By Mon, Sep 30, 2019

View Promotion Terms & Conditions ›

10% discount applies to Intrepid 18 to 29's tours only for departures booked & deposited at least 12 months prior to travel. Excludes Tailor-made, Asia Passes, Short Break Adventures and tours operated by 3rd party suppliers. Discounts apply to new bookings only. The discount applies to the land tour price only and cannot be used in conjunction with any other offer. Discount does not apply to local payments, permits, additional travel arrangements, international and local airfares. A deposit of $100 per person per tour is required on booking with full payment required a minimum of 56 days prior to departure. All tours subject to availability. Prices are per person based on twin share accommodation, low season, tour only. Prices, itineraries and inclusions are subject to change without notice. Please note that unless the departure date is marked Departure Guaranteed (DG), there might be some changes to the tour including the departure date. This offer may be changed or withdrawn without notice at any time. Other restrictions may apply.

×

$860

Get Our Price
Get Quote

From

Sat,

Nov 20, 2021

To

Mon,

Nov 29, 2021
Deals

Promotions For This Departure

Current Promotions

Call or submit a quote for award-winning value and service!

15% Off 18-29s Trips

Mention Promo Code: PT8081

15% Off 18-29s Trips

Promotion Details

Got your eye on the trip of a lifetime but need some time to get it together? Book an 18-29s trip at least 12 months in advance and get 10% off. Plus as always receive our AffordableTours.com 5% extra savings.

Must Book By Mon, Sep 30, 2019

View Promotion Terms & Conditions ›

10% discount applies to Intrepid 18 to 29's tours only for departures booked & deposited at least 12 months prior to travel. Excludes Tailor-made, Asia Passes, Short Break Adventures and tours operated by 3rd party suppliers. Discounts apply to new bookings only. The discount applies to the land tour price only and cannot be used in conjunction with any other offer. Discount does not apply to local payments, permits, additional travel arrangements, international and local airfares. A deposit of $100 per person per tour is required on booking with full payment required a minimum of 56 days prior to departure. All tours subject to availability. Prices are per person based on twin share accommodation, low season, tour only. Prices, itineraries and inclusions are subject to change without notice. Please note that unless the departure date is marked Departure Guaranteed (DG), there might be some changes to the tour including the departure date. This offer may be changed or withdrawn without notice at any time. Other restrictions may apply.

×

$860

Get Our Price
Get Quote

From

Sat,

Nov 27, 2021

To

Mon,

Dec 06, 2021
Deals

Promotions For This Departure

Current Promotions

Call or submit a quote for award-winning value and service!

15% Off 18-29s Trips

Mention Promo Code: PT8081

15% Off 18-29s Trips

Promotion Details

Got your eye on the trip of a lifetime but need some time to get it together? Book an 18-29s trip at least 12 months in advance and get 10% off. Plus as always receive our AffordableTours.com 5% extra savings.

Must Book By Mon, Sep 30, 2019

View Promotion Terms & Conditions ›

10% discount applies to Intrepid 18 to 29's tours only for departures booked & deposited at least 12 months prior to travel. Excludes Tailor-made, Asia Passes, Short Break Adventures and tours operated by 3rd party suppliers. Discounts apply to new bookings only. The discount applies to the land tour price only and cannot be used in conjunction with any other offer. Discount does not apply to local payments, permits, additional travel arrangements, international and local airfares. A deposit of $100 per person per tour is required on booking with full payment required a minimum of 56 days prior to departure. All tours subject to availability. Prices are per person based on twin share accommodation, low season, tour only. Prices, itineraries and inclusions are subject to change without notice. Please note that unless the departure date is marked Departure Guaranteed (DG), there might be some changes to the tour including the departure date. This offer may be changed or withdrawn without notice at any time. Other restrictions may apply.

×

$860

Get Our Price
Get Quote

From

Sat,

Dec 04, 2021

To

Mon,

Dec 13, 2021
Deals

Promotions For This Departure

Current Promotions

Call or submit a quote for award-winning value and service!

15% Off 18-29s Trips

Mention Promo Code: PT8081

15% Off 18-29s Trips

Promotion Details

Got your eye on the trip of a lifetime but need some time to get it together? Book an 18-29s trip at least 12 months in advance and get 10% off. Plus as always receive our AffordableTours.com 5% extra savings.

Must Book By Mon, Sep 30, 2019

View Promotion Terms & Conditions ›

10% discount applies to Intrepid 18 to 29's tours only for departures booked & deposited at least 12 months prior to travel. Excludes Tailor-made, Asia Passes, Short Break Adventures and tours operated by 3rd party suppliers. Discounts apply to new bookings only. The discount applies to the land tour price only and cannot be used in conjunction with any other offer. Discount does not apply to local payments, permits, additional travel arrangements, international and local airfares. A deposit of $100 per person per tour is required on booking with full payment required a minimum of 56 days prior to departure. All tours subject to availability. Prices are per person based on twin share accommodation, low season, tour only. Prices, itineraries and inclusions are subject to change without notice. Please note that unless the departure date is marked Departure Guaranteed (DG), there might be some changes to the tour including the departure date. This offer may be changed or withdrawn without notice at any time. Other restrictions may apply.

×

$860

Get Our Price
Get Quote

From

Sat,

Dec 18, 2021

To

Mon,

Dec 27, 2021
Deals

Promotions For This Departure

Current Promotions

Call or submit a quote for award-winning value and service!

15% Off 18-29s Trips

Mention Promo Code: PT8081

15% Off 18-29s Trips

Promotion Details

Got your eye on the trip of a lifetime but need some time to get it together? Book an 18-29s trip at least 12 months in advance and get 10% off. Plus as always receive our AffordableTours.com 5% extra savings.

Must Book By Mon, Sep 30, 2019

View Promotion Terms & Conditions ›

10% discount applies to Intrepid 18 to 29's tours only for departures booked & deposited at least 12 months prior to travel. Excludes Tailor-made, Asia Passes, Short Break Adventures and tours operated by 3rd party suppliers. Discounts apply to new bookings only. The discount applies to the land tour price only and cannot be used in conjunction with any other offer. Discount does not apply to local payments, permits, additional travel arrangements, international and local airfares. A deposit of $100 per person per tour is required on booking with full payment required a minimum of 56 days prior to departure. All tours subject to availability. Prices are per person based on twin share accommodation, low season, tour only. Prices, itineraries and inclusions are subject to change without notice. Please note that unless the departure date is marked Departure Guaranteed (DG), there might be some changes to the tour including the departure date. This offer may be changed or withdrawn without notice at any time. Other restrictions may apply.

×

$955

Get Our Price
Get Quote

From

Sat,

Dec 25, 2021

To

Mon,

Jan 03, 2022
Deals

Promotions For This Departure

Current Promotions

Call or submit a quote for award-winning value and service!

15% Off 18-29s Trips

Mention Promo Code: PT8081

15% Off 18-29s Trips

Promotion Details

Got your eye on the trip of a lifetime but need some time to get it together? Book an 18-29s trip at least 12 months in advance and get 10% off. Plus as always receive our AffordableTours.com 5% extra savings.

Must Book By Mon, Sep 30, 2019

View Promotion Terms & Conditions ›

10% discount applies to Intrepid 18 to 29's tours only for departures booked & deposited at least 12 months prior to travel. Excludes Tailor-made, Asia Passes, Short Break Adventures and tours operated by 3rd party suppliers. Discounts apply to new bookings only. The discount applies to the land tour price only and cannot be used in conjunction with any other offer. Discount does not apply to local payments, permits, additional travel arrangements, international and local airfares. A deposit of $100 per person per tour is required on booking with full payment required a minimum of 56 days prior to departure. All tours subject to availability. Prices are per person based on twin share accommodation, low season, tour only. Prices, itineraries and inclusions are subject to change without notice. Please note that unless the departure date is marked Departure Guaranteed (DG), there might be some changes to the tour including the departure date. This offer may be changed or withdrawn without notice at any time. Other restrictions may apply.

×

$955

Get Our Price
Get Quote
* Departure Dates in bold denote Guaranteed Departures
Call or submit a quote for award-winning value and service!
15% Off 18-29s Trips
Mention Promo Code: PT8081
15% Off 18-29s Trips
15% Off 18-29s Trips
Promotion Details
Got your eye on the trip of a lifetime but need some time to get it together? Book an 18-29s trip at least 12 months in advance and get 10% off. Plus as always receive our AffordableTours.com 5% extra savings.
Must Book By Mon, Sep 30, 2019
View Promotion Terms & Conditions ›
10% discount applies to Intrepid 18 to 29's tours only for departures booked & deposited at least 12 months prior to travel. Excludes Tailor-made, Asia Passes, Short Break Adventures and tours operated by 3rd party suppliers. Discounts apply to new bookings only. The discount applies to the land tour price only and cannot be used in conjunction with any other offer. Discount does not apply to local payments, permits, additional travel arrangements, international and local airfares. A deposit of $100 per person per tour is required on booking with full payment required a minimum of 56 days prior to departure. All tours subject to availability. Prices are per person based on twin share accommodation, low season, tour only. Prices, itineraries and inclusions are subject to change without notice. Please note that unless the departure date is marked Departure Guaranteed (DG), there might be some changes to the tour including the departure date. This offer may be changed or withdrawn without notice at any time. Other restrictions may apply.
Tour Itinerary
From the patchouli-infused spiritual digs of Ubud and Seminyak's beach clubs to traipsing up a volcano in Mt Batur and island life on Gili Trawangan, see the best bits of Bali by bus, boat, bike and, errr, foot. Cycle through rice paddies, snorkel over reefs, snap a few sunsets, hike some mountains then throw down some beers.
Day 1: Ubud
Welcome to Ubud, Bali. You're free to arrive whenever you like today as there's nothing planned until your meeting this evening. If you do arrive early, feel free to stroll around town, soak up the vibe and prepare yourself to go full Eat Pray Love – there's a reason Bali is such a popular destination. Meet your leader and crew at 6 pm, then go out for an optional group dinner or find a feed on your own.
Day 2: Ubud
Today is free to explore the temples, wander through the paddy fields or visit the famous art and craft markets in the centre of town. The Tegallalang rice terraces are a really cool experience and Ubud Palace is a sight you just have to see. Use your free time to join in some optional activities like a cycling tour, white-water rafting or a cooking class. If you'd prefer to freewheel it, then just hire a bike and ride around Ubud's lush countryside. The evening is yours to do what you'd like.
Day 3: Mt Batur
Depart Ubud for Batur (90 minutes), visiting the Tirta Empul Water Temple en route. Tirta Empul, translating as holy water spring, was built in the 10th century as a place of ritual purification for Balinese Hindus and is still very much in use. This is the real deal, and you'll see the local Balinese come here to bathe in the pools and purify themselves under the water spouts. Next, head to the stunning rice terraces at Tegalalang to take a stroll through the rice terraces and take that perfect photo of beautiful Bali. Continue to Batur and aim for an early night (tomorrow is fairly hectic).
Day 4: Candidasa
Rise and shine early birds (3 am!), it's time for a good ol' fashioned crater hike. On your included walk, you'll be just in time to witness the sunrise over the valleys of Bali. At 1717 metres high, Mount Batur sits inside a spectacular caldera along with Lake Batur, which is an awesome sight to see. The lake supports the local fishing industry, while many of the villagers work as guides for the volcano climb. It's important to note that this climb takes around one and a half to two hours, but it's all uphill so a decent level of fitness is required. On a clear morning, it's possible to see all the way across the Lombok Strait to the peaks of Mt Rinjani. The weather can be unpredictable, so the view is up to mother nature. After descending the volcano, there may be an option to soak in hot springs with great views over the lake and caldera. Later in the afternoon, head southwest to beachside Candidasa. You're gonna love having a free evening after today's climb to get super chilled by the beach.
Day 5: Gili Trawangan
Drive 25 minutes to Padang Bai this morning and jump on a speedboat to Gili Trawangan at approximately 9 am. Gili Trawangan, or Gili T as it's referred to, is essentially the Goldilocks of the three Gili islands, striking the perfect balance between Gili Air's hippie vibe and Gili Meno's low-key honeymoon atmosphere. Bare feet are the bare minimum when it comes to dress code here, and while there's plenty of snorkelling and swimming, there's also enough nightlife to keep you socialites entertained all evening.
Day 6: Gili Trawangan
Enjoy a free day on Gili Trawangan to do, well, absolutely nothing. If that's what you want. Otherwise, why not take an optional cooking or yoga class, or go snorkelling in the ridiculously clear waters. Head out on a motorised wooden boat around the Gili Islands, jumping straight off the boat and coming face-to-face with marine life including colourful fish, coral reefs and, of course, sea turtles. The Gili Islands are a famous snorkelling destination and probably the best spot in SE Asia, so if we have one piece of advice it's this: get wet.
Day 7: Gili Trawangan
Just another day in paradise and it's your choice how you'll spend it. Perhaps jump on another boat for more snorkelling, or maybe take it super easy and post up on the beach with a book, a coconut or a cocktail. You could also grab a bike and circumnavigate the island on two wheels. All three of the Gili Islands are tiny, but it'll still sound pretty hardcore when you tell your friends back home you circumnavigated an island. While out on your, ahem, 'epic' circumnavigation, why not join a yoga class to truly Zen out.
Day 8: Seminyak
Have a leisurely breakfast and one last swim on Gili T before walking back to the port (approx 1.8 kms) and then jumping on the midday speedboat to Serangan on Bali, arriving at approximately 4.30 pm. From here, drive an hour to upmarket Seminyak where the sunsets are legendary, the beaches are plentiful, the nightlife is lively and there are more spas, massages and treatments than you can poke a stick at. The evening is yours to watch that famous sunset, hit a restaurant and frequent one, two, three or more of the beachside bars dotting the several sandy strips.
Day 9: Seminyak
Give today a real Semin-crack with a range of optional activities to get involved in. Ride dirty in a VW Kombi to get clean on a Spa Safari or, if spas ain't your thing, swap the bathrobe for a glass and take a Cocktail Safari instead, visiting some of Bali's best beaches and bars while cruising down the coast. Get active and take a surf lesson. Whatever your decision, you can't hit Seminyak without soaking up the sun (and booze, if you so choose) at a beach club in the afternoon. Ever heard of Potato Head? Cocoon? Ku de Ta? Your leader will take you to a baller beach club this afternoon to enjoy some beats, some eats and some…seats? Seriously, sit back, listen to the tunes, splash around in the pool and watch the beautiful people do their thing. You can even try talking to them.
Day 10: Seminyak
Your Bali adventure comes to an end today, but that doesn't mean you can't continue to Eat, Pray, Love, Swim, Snorkel, Sleep and Tan in the future, be it in Bali or back home.
Ubud - Tirta Empul Water Temple
Tegalalang - rice terraces
Mt Batur - Sunrise volcano climb
Seminyak - Beach club visit
Meals
9 Breakfast(s) Included

Style: Basix

Guesthouse (1 nights), Hotel (8 nights)
Question: How many suitcases can I take with me on my trip?
Each person is allowed one "check-in," and one "carry-on." Remember to take all valuables with you as "carry-on", because electronic equipment, cameras, laptops, jewelry, business documents and money are not covered by the airlines' liability, so always carry them aboard with you.
Question: Is Airfare Included in the Price?
Airfare from your point of origin to and from the trip is not included in the land price.
Note: AffordableTours.com is a travel agent for Intrepid. All prices, itineraries, accommodations and dates are subject to change without notice and at any time by the tour operators. All prices are USD per person and based on double occupancy. Availability is limited and must be reconfirmed at time of booking. Please call us toll free at 1-800-935-2620 to confirm availability and current pricing on all our discounted specials. The prices on this website are not guaranteed until a deposit has been made. We are not responsible for errors, omissions, or changes in these prices until a booking has been confirmed by one of our agents. Some land prices may include an internal air component and discounts will not be offered on the internal air component. Discounts will not be offered on packages with a land price of less than $500.
There are many friendly consultants at AffordableTours.com that are ready to answer any of your questions or assist you with your reservation.

Please note: For pricing information, please submit a quote request or call to speak with a qualified travel consultant. We will not be able to send you a price quotation from this Q&A section.