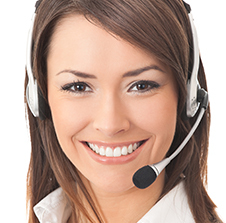 Speak With A Tour Specialist
Dates & Prices
*Departure Dates in bold denote Guaranteed Departures
Start Date
End Date
Offers
Brochure
Land Price
Our Price
Quote

From

Thu,

Sep 26, 2019

To

Thu,

Oct 10, 2019
Deals

Promotions For This Departure

Current Promotions

Call or submit a quote for award-winning value and service!

15% Off 18-29s Trips

Mention Promo Code: PT8081

15% Off 18-29s Trips

Promotion Details

Got your eye on the trip of a lifetime but need some time to get it together? Book an 18-29s trip at least 12 months in advance and get 10% off. Plus as always receive our AffordableTours.com 5% extra savings.

Must Book By Mon, Sep 30, 2019

View Promotion Terms & Conditions ›

10% discount applies to Intrepid 18 to 29's tours only for departures booked & deposited at least 12 months prior to travel. Excludes Tailor-made, Asia Passes, Short Break Adventures and tours operated by 3rd party suppliers. Discounts apply to new bookings only. The discount applies to the land tour price only and cannot be used in conjunction with any other offer. Discount does not apply to local payments, permits, additional travel arrangements, international and local airfares. A deposit of $100 per person per tour is required on booking with full payment required a minimum of 56 days prior to departure. All tours subject to availability. Prices are per person based on twin share accommodation, low season, tour only. Prices, itineraries and inclusions are subject to change without notice. Please note that unless the departure date is marked Departure Guaranteed (DG), there might be some changes to the tour including the departure date. This offer may be changed or withdrawn without notice at any time. Other restrictions may apply.

×

$972

Get Our Price
Get Quote

From

Thu,

Oct 17, 2019

To

Thu,

Oct 31, 2019
Deals

Promotions For This Departure

Current Promotions

Call or submit a quote for award-winning value and service!

15% Off 18-29s Trips

Mention Promo Code: PT8081

15% Off 18-29s Trips

Promotion Details

Got your eye on the trip of a lifetime but need some time to get it together? Book an 18-29s trip at least 12 months in advance and get 10% off. Plus as always receive our AffordableTours.com 5% extra savings.

Must Book By Mon, Sep 30, 2019

View Promotion Terms & Conditions ›

10% discount applies to Intrepid 18 to 29's tours only for departures booked & deposited at least 12 months prior to travel. Excludes Tailor-made, Asia Passes, Short Break Adventures and tours operated by 3rd party suppliers. Discounts apply to new bookings only. The discount applies to the land tour price only and cannot be used in conjunction with any other offer. Discount does not apply to local payments, permits, additional travel arrangements, international and local airfares. A deposit of $100 per person per tour is required on booking with full payment required a minimum of 56 days prior to departure. All tours subject to availability. Prices are per person based on twin share accommodation, low season, tour only. Prices, itineraries and inclusions are subject to change without notice. Please note that unless the departure date is marked Departure Guaranteed (DG), there might be some changes to the tour including the departure date. This offer may be changed or withdrawn without notice at any time. Other restrictions may apply.

×

$956

Get Our Price
Get Quote

From

Thu,

Oct 24, 2019

To

Thu,

Nov 07, 2019
Deals

Promotions For This Departure

Current Promotions

Call or submit a quote for award-winning value and service!

15% Off 18-29s Trips

Mention Promo Code: PT8081

15% Off 18-29s Trips

Promotion Details

Got your eye on the trip of a lifetime but need some time to get it together? Book an 18-29s trip at least 12 months in advance and get 10% off. Plus as always receive our AffordableTours.com 5% extra savings.

Must Book By Mon, Sep 30, 2019

View Promotion Terms & Conditions ›

10% discount applies to Intrepid 18 to 29's tours only for departures booked & deposited at least 12 months prior to travel. Excludes Tailor-made, Asia Passes, Short Break Adventures and tours operated by 3rd party suppliers. Discounts apply to new bookings only. The discount applies to the land tour price only and cannot be used in conjunction with any other offer. Discount does not apply to local payments, permits, additional travel arrangements, international and local airfares. A deposit of $100 per person per tour is required on booking with full payment required a minimum of 56 days prior to departure. All tours subject to availability. Prices are per person based on twin share accommodation, low season, tour only. Prices, itineraries and inclusions are subject to change without notice. Please note that unless the departure date is marked Departure Guaranteed (DG), there might be some changes to the tour including the departure date. This offer may be changed or withdrawn without notice at any time. Other restrictions may apply.

×

$844

Get Our Price
Get Quote

From

Thu,

Nov 07, 2019

To

Thu,

Nov 21, 2019
Deals

Promotions For This Departure

Current Promotions

Call or submit a quote for award-winning value and service!

15% Off 18-29s Trips

Mention Promo Code: PT8081

15% Off 18-29s Trips

Promotion Details

Got your eye on the trip of a lifetime but need some time to get it together? Book an 18-29s trip at least 12 months in advance and get 10% off. Plus as always receive our AffordableTours.com 5% extra savings.

Must Book By Mon, Sep 30, 2019

View Promotion Terms & Conditions ›

10% discount applies to Intrepid 18 to 29's tours only for departures booked & deposited at least 12 months prior to travel. Excludes Tailor-made, Asia Passes, Short Break Adventures and tours operated by 3rd party suppliers. Discounts apply to new bookings only. The discount applies to the land tour price only and cannot be used in conjunction with any other offer. Discount does not apply to local payments, permits, additional travel arrangements, international and local airfares. A deposit of $100 per person per tour is required on booking with full payment required a minimum of 56 days prior to departure. All tours subject to availability. Prices are per person based on twin share accommodation, low season, tour only. Prices, itineraries and inclusions are subject to change without notice. Please note that unless the departure date is marked Departure Guaranteed (DG), there might be some changes to the tour including the departure date. This offer may be changed or withdrawn without notice at any time. Other restrictions may apply.

×

$1,044

Get Our Price
Get Quote

From

Thu,

Nov 14, 2019

To

Thu,

Nov 28, 2019
Deals

Promotions For This Departure

Current Promotions

Call or submit a quote for award-winning value and service!

15% Off 18-29s Trips

Mention Promo Code: PT8081

15% Off 18-29s Trips

Promotion Details

Got your eye on the trip of a lifetime but need some time to get it together? Book an 18-29s trip at least 12 months in advance and get 10% off. Plus as always receive our AffordableTours.com 5% extra savings.

Must Book By Mon, Sep 30, 2019

View Promotion Terms & Conditions ›

10% discount applies to Intrepid 18 to 29's tours only for departures booked & deposited at least 12 months prior to travel. Excludes Tailor-made, Asia Passes, Short Break Adventures and tours operated by 3rd party suppliers. Discounts apply to new bookings only. The discount applies to the land tour price only and cannot be used in conjunction with any other offer. Discount does not apply to local payments, permits, additional travel arrangements, international and local airfares. A deposit of $100 per person per tour is required on booking with full payment required a minimum of 56 days prior to departure. All tours subject to availability. Prices are per person based on twin share accommodation, low season, tour only. Prices, itineraries and inclusions are subject to change without notice. Please note that unless the departure date is marked Departure Guaranteed (DG), there might be some changes to the tour including the departure date. This offer may be changed or withdrawn without notice at any time. Other restrictions may apply.

×

$1,125

Get Our Price
Get Quote

From

Thu,

Nov 21, 2019

To

Thu,

Dec 05, 2019
Deals

Promotions For This Departure

Current Promotions

Call or submit a quote for award-winning value and service!

15% Off 18-29s Trips

Mention Promo Code: PT8081

15% Off 18-29s Trips

Promotion Details

Got your eye on the trip of a lifetime but need some time to get it together? Book an 18-29s trip at least 12 months in advance and get 10% off. Plus as always receive our AffordableTours.com 5% extra savings.

Must Book By Mon, Sep 30, 2019

View Promotion Terms & Conditions ›

10% discount applies to Intrepid 18 to 29's tours only for departures booked & deposited at least 12 months prior to travel. Excludes Tailor-made, Asia Passes, Short Break Adventures and tours operated by 3rd party suppliers. Discounts apply to new bookings only. The discount applies to the land tour price only and cannot be used in conjunction with any other offer. Discount does not apply to local payments, permits, additional travel arrangements, international and local airfares. A deposit of $100 per person per tour is required on booking with full payment required a minimum of 56 days prior to departure. All tours subject to availability. Prices are per person based on twin share accommodation, low season, tour only. Prices, itineraries and inclusions are subject to change without notice. Please note that unless the departure date is marked Departure Guaranteed (DG), there might be some changes to the tour including the departure date. This offer may be changed or withdrawn without notice at any time. Other restrictions may apply.

×

$1,125

Get Our Price
Get Quote

From

Thu,

Dec 19, 2019

To

Thu,

Jan 02, 2020
Deals

Promotions For This Departure

Current Promotions

Call or submit a quote for award-winning value and service!

15% Off 18-29s Trips

Mention Promo Code: PT8081

15% Off 18-29s Trips

Promotion Details

Got your eye on the trip of a lifetime but need some time to get it together? Book an 18-29s trip at least 12 months in advance and get 10% off. Plus as always receive our AffordableTours.com 5% extra savings.

Must Book By Mon, Sep 30, 2019

View Promotion Terms & Conditions ›

10% discount applies to Intrepid 18 to 29's tours only for departures booked & deposited at least 12 months prior to travel. Excludes Tailor-made, Asia Passes, Short Break Adventures and tours operated by 3rd party suppliers. Discounts apply to new bookings only. The discount applies to the land tour price only and cannot be used in conjunction with any other offer. Discount does not apply to local payments, permits, additional travel arrangements, international and local airfares. A deposit of $100 per person per tour is required on booking with full payment required a minimum of 56 days prior to departure. All tours subject to availability. Prices are per person based on twin share accommodation, low season, tour only. Prices, itineraries and inclusions are subject to change without notice. Please note that unless the departure date is marked Departure Guaranteed (DG), there might be some changes to the tour including the departure date. This offer may be changed or withdrawn without notice at any time. Other restrictions may apply.

×

$1,165

Get Our Price
Get Quote

From

Mon,

Dec 23, 2019

To

Mon,

Jan 06, 2020
Deals

Promotions For This Departure

Current Promotions

Call or submit a quote for award-winning value and service!

15% Off 18-29s Trips

Mention Promo Code: PT8081

15% Off 18-29s Trips

Promotion Details

Got your eye on the trip of a lifetime but need some time to get it together? Book an 18-29s trip at least 12 months in advance and get 10% off. Plus as always receive our AffordableTours.com 5% extra savings.

Must Book By Mon, Sep 30, 2019

View Promotion Terms & Conditions ›

10% discount applies to Intrepid 18 to 29's tours only for departures booked & deposited at least 12 months prior to travel. Excludes Tailor-made, Asia Passes, Short Break Adventures and tours operated by 3rd party suppliers. Discounts apply to new bookings only. The discount applies to the land tour price only and cannot be used in conjunction with any other offer. Discount does not apply to local payments, permits, additional travel arrangements, international and local airfares. A deposit of $100 per person per tour is required on booking with full payment required a minimum of 56 days prior to departure. All tours subject to availability. Prices are per person based on twin share accommodation, low season, tour only. Prices, itineraries and inclusions are subject to change without notice. Please note that unless the departure date is marked Departure Guaranteed (DG), there might be some changes to the tour including the departure date. This offer may be changed or withdrawn without notice at any time. Other restrictions may apply.

×

$1,165

Get Our Price
Get Quote

From

Thu,

Jan 02, 2020

To

Thu,

Jan 16, 2020
Deals

Promotions For This Departure

Current Promotions

Call or submit a quote for award-winning value and service!

15% Off 18-29s Trips

Mention Promo Code: PT8081

15% Off 18-29s Trips

Promotion Details

Got your eye on the trip of a lifetime but need some time to get it together? Book an 18-29s trip at least 12 months in advance and get 10% off. Plus as always receive our AffordableTours.com 5% extra savings.

Must Book By Mon, Sep 30, 2019

View Promotion Terms & Conditions ›

10% discount applies to Intrepid 18 to 29's tours only for departures booked & deposited at least 12 months prior to travel. Excludes Tailor-made, Asia Passes, Short Break Adventures and tours operated by 3rd party suppliers. Discounts apply to new bookings only. The discount applies to the land tour price only and cannot be used in conjunction with any other offer. Discount does not apply to local payments, permits, additional travel arrangements, international and local airfares. A deposit of $100 per person per tour is required on booking with full payment required a minimum of 56 days prior to departure. All tours subject to availability. Prices are per person based on twin share accommodation, low season, tour only. Prices, itineraries and inclusions are subject to change without notice. Please note that unless the departure date is marked Departure Guaranteed (DG), there might be some changes to the tour including the departure date. This offer may be changed or withdrawn without notice at any time. Other restrictions may apply.

×

$1,215

Get Our Price
Get Quote

From

Thu,

Jan 09, 2020

To

Thu,

Jan 23, 2020
Deals

Promotions For This Departure

Current Promotions

Call or submit a quote for award-winning value and service!

15% Off 18-29s Trips

Mention Promo Code: PT8081

15% Off 18-29s Trips

Promotion Details

Got your eye on the trip of a lifetime but need some time to get it together? Book an 18-29s trip at least 12 months in advance and get 10% off. Plus as always receive our AffordableTours.com 5% extra savings.

Must Book By Mon, Sep 30, 2019

View Promotion Terms & Conditions ›

10% discount applies to Intrepid 18 to 29's tours only for departures booked & deposited at least 12 months prior to travel. Excludes Tailor-made, Asia Passes, Short Break Adventures and tours operated by 3rd party suppliers. Discounts apply to new bookings only. The discount applies to the land tour price only and cannot be used in conjunction with any other offer. Discount does not apply to local payments, permits, additional travel arrangements, international and local airfares. A deposit of $100 per person per tour is required on booking with full payment required a minimum of 56 days prior to departure. All tours subject to availability. Prices are per person based on twin share accommodation, low season, tour only. Prices, itineraries and inclusions are subject to change without notice. Please note that unless the departure date is marked Departure Guaranteed (DG), there might be some changes to the tour including the departure date. This offer may be changed or withdrawn without notice at any time. Other restrictions may apply.

×

$1,215

Get Our Price
Get Quote

From

Thu,

Jan 23, 2020

To

Thu,

Feb 06, 2020
Deals

Promotions For This Departure

Current Promotions

Call or submit a quote for award-winning value and service!

15% Off 18-29s Trips

Mention Promo Code: PT8081

15% Off 18-29s Trips

Promotion Details

Got your eye on the trip of a lifetime but need some time to get it together? Book an 18-29s trip at least 12 months in advance and get 10% off. Plus as always receive our AffordableTours.com 5% extra savings.

Must Book By Mon, Sep 30, 2019

View Promotion Terms & Conditions ›

10% discount applies to Intrepid 18 to 29's tours only for departures booked & deposited at least 12 months prior to travel. Excludes Tailor-made, Asia Passes, Short Break Adventures and tours operated by 3rd party suppliers. Discounts apply to new bookings only. The discount applies to the land tour price only and cannot be used in conjunction with any other offer. Discount does not apply to local payments, permits, additional travel arrangements, international and local airfares. A deposit of $100 per person per tour is required on booking with full payment required a minimum of 56 days prior to departure. All tours subject to availability. Prices are per person based on twin share accommodation, low season, tour only. Prices, itineraries and inclusions are subject to change without notice. Please note that unless the departure date is marked Departure Guaranteed (DG), there might be some changes to the tour including the departure date. This offer may be changed or withdrawn without notice at any time. Other restrictions may apply.

×

$1,215

Get Our Price
Get Quote

From

Thu,

Feb 06, 2020

To

Thu,

Feb 20, 2020
Deals

Promotions For This Departure

Current Promotions

Call or submit a quote for award-winning value and service!

15% Off 18-29s Trips

Mention Promo Code: PT8081

15% Off 18-29s Trips

Promotion Details

Got your eye on the trip of a lifetime but need some time to get it together? Book an 18-29s trip at least 12 months in advance and get 10% off. Plus as always receive our AffordableTours.com 5% extra savings.

Must Book By Mon, Sep 30, 2019

View Promotion Terms & Conditions ›

10% discount applies to Intrepid 18 to 29's tours only for departures booked & deposited at least 12 months prior to travel. Excludes Tailor-made, Asia Passes, Short Break Adventures and tours operated by 3rd party suppliers. Discounts apply to new bookings only. The discount applies to the land tour price only and cannot be used in conjunction with any other offer. Discount does not apply to local payments, permits, additional travel arrangements, international and local airfares. A deposit of $100 per person per tour is required on booking with full payment required a minimum of 56 days prior to departure. All tours subject to availability. Prices are per person based on twin share accommodation, low season, tour only. Prices, itineraries and inclusions are subject to change without notice. Please note that unless the departure date is marked Departure Guaranteed (DG), there might be some changes to the tour including the departure date. This offer may be changed or withdrawn without notice at any time. Other restrictions may apply.

×

$1,215

Get Our Price
Get Quote

From

Thu,

Feb 13, 2020

To

Thu,

Feb 27, 2020
Deals

Promotions For This Departure

Current Promotions

Call or submit a quote for award-winning value and service!

15% Off 18-29s Trips

Mention Promo Code: PT8081

15% Off 18-29s Trips

Promotion Details

Got your eye on the trip of a lifetime but need some time to get it together? Book an 18-29s trip at least 12 months in advance and get 10% off. Plus as always receive our AffordableTours.com 5% extra savings.

Must Book By Mon, Sep 30, 2019

View Promotion Terms & Conditions ›

10% discount applies to Intrepid 18 to 29's tours only for departures booked & deposited at least 12 months prior to travel. Excludes Tailor-made, Asia Passes, Short Break Adventures and tours operated by 3rd party suppliers. Discounts apply to new bookings only. The discount applies to the land tour price only and cannot be used in conjunction with any other offer. Discount does not apply to local payments, permits, additional travel arrangements, international and local airfares. A deposit of $100 per person per tour is required on booking with full payment required a minimum of 56 days prior to departure. All tours subject to availability. Prices are per person based on twin share accommodation, low season, tour only. Prices, itineraries and inclusions are subject to change without notice. Please note that unless the departure date is marked Departure Guaranteed (DG), there might be some changes to the tour including the departure date. This offer may be changed or withdrawn without notice at any time. Other restrictions may apply.

×

$1,170

Get Our Price
Get Quote

From

Thu,

Feb 20, 2020

To

Thu,

Mar 05, 2020
Deals

Promotions For This Departure

Current Promotions

Call or submit a quote for award-winning value and service!

15% Off 18-29s Trips

Mention Promo Code: PT8081

15% Off 18-29s Trips

Promotion Details

Got your eye on the trip of a lifetime but need some time to get it together? Book an 18-29s trip at least 12 months in advance and get 10% off. Plus as always receive our AffordableTours.com 5% extra savings.

Must Book By Mon, Sep 30, 2019

View Promotion Terms & Conditions ›

10% discount applies to Intrepid 18 to 29's tours only for departures booked & deposited at least 12 months prior to travel. Excludes Tailor-made, Asia Passes, Short Break Adventures and tours operated by 3rd party suppliers. Discounts apply to new bookings only. The discount applies to the land tour price only and cannot be used in conjunction with any other offer. Discount does not apply to local payments, permits, additional travel arrangements, international and local airfares. A deposit of $100 per person per tour is required on booking with full payment required a minimum of 56 days prior to departure. All tours subject to availability. Prices are per person based on twin share accommodation, low season, tour only. Prices, itineraries and inclusions are subject to change without notice. Please note that unless the departure date is marked Departure Guaranteed (DG), there might be some changes to the tour including the departure date. This offer may be changed or withdrawn without notice at any time. Other restrictions may apply.

×

$1,195

Get Our Price
Get Quote

From

Thu,

Feb 27, 2020

To

Thu,

Mar 12, 2020
Deals

Promotions For This Departure

Current Promotions

Call or submit a quote for award-winning value and service!

15% Off 18-29s Trips

Mention Promo Code: PT8081

15% Off 18-29s Trips

Promotion Details

Got your eye on the trip of a lifetime but need some time to get it together? Book an 18-29s trip at least 12 months in advance and get 10% off. Plus as always receive our AffordableTours.com 5% extra savings.

Must Book By Mon, Sep 30, 2019

View Promotion Terms & Conditions ›

10% discount applies to Intrepid 18 to 29's tours only for departures booked & deposited at least 12 months prior to travel. Excludes Tailor-made, Asia Passes, Short Break Adventures and tours operated by 3rd party suppliers. Discounts apply to new bookings only. The discount applies to the land tour price only and cannot be used in conjunction with any other offer. Discount does not apply to local payments, permits, additional travel arrangements, international and local airfares. A deposit of $100 per person per tour is required on booking with full payment required a minimum of 56 days prior to departure. All tours subject to availability. Prices are per person based on twin share accommodation, low season, tour only. Prices, itineraries and inclusions are subject to change without notice. Please note that unless the departure date is marked Departure Guaranteed (DG), there might be some changes to the tour including the departure date. This offer may be changed or withdrawn without notice at any time. Other restrictions may apply.

×

$1,170

Get Our Price
Get Quote

From

Thu,

Mar 12, 2020

To

Thu,

Mar 26, 2020
Deals

Promotions For This Departure

Current Promotions

Call or submit a quote for award-winning value and service!

15% Off 18-29s Trips

Mention Promo Code: PT8081

15% Off 18-29s Trips

Promotion Details

Got your eye on the trip of a lifetime but need some time to get it together? Book an 18-29s trip at least 12 months in advance and get 10% off. Plus as always receive our AffordableTours.com 5% extra savings.

Must Book By Mon, Sep 30, 2019

View Promotion Terms & Conditions ›

10% discount applies to Intrepid 18 to 29's tours only for departures booked & deposited at least 12 months prior to travel. Excludes Tailor-made, Asia Passes, Short Break Adventures and tours operated by 3rd party suppliers. Discounts apply to new bookings only. The discount applies to the land tour price only and cannot be used in conjunction with any other offer. Discount does not apply to local payments, permits, additional travel arrangements, international and local airfares. A deposit of $100 per person per tour is required on booking with full payment required a minimum of 56 days prior to departure. All tours subject to availability. Prices are per person based on twin share accommodation, low season, tour only. Prices, itineraries and inclusions are subject to change without notice. Please note that unless the departure date is marked Departure Guaranteed (DG), there might be some changes to the tour including the departure date. This offer may be changed or withdrawn without notice at any time. Other restrictions may apply.

×

$1,170

Get Our Price
Get Quote

From

Thu,

Mar 26, 2020

To

Thu,

Apr 09, 2020
Deals

Promotions For This Departure

Current Promotions

Call or submit a quote for award-winning value and service!

15% Off 18-29s Trips

Mention Promo Code: PT8081

15% Off 18-29s Trips

Promotion Details

Got your eye on the trip of a lifetime but need some time to get it together? Book an 18-29s trip at least 12 months in advance and get 10% off. Plus as always receive our AffordableTours.com 5% extra savings.

Must Book By Mon, Sep 30, 2019

View Promotion Terms & Conditions ›

10% discount applies to Intrepid 18 to 29's tours only for departures booked & deposited at least 12 months prior to travel. Excludes Tailor-made, Asia Passes, Short Break Adventures and tours operated by 3rd party suppliers. Discounts apply to new bookings only. The discount applies to the land tour price only and cannot be used in conjunction with any other offer. Discount does not apply to local payments, permits, additional travel arrangements, international and local airfares. A deposit of $100 per person per tour is required on booking with full payment required a minimum of 56 days prior to departure. All tours subject to availability. Prices are per person based on twin share accommodation, low season, tour only. Prices, itineraries and inclusions are subject to change without notice. Please note that unless the departure date is marked Departure Guaranteed (DG), there might be some changes to the tour including the departure date. This offer may be changed or withdrawn without notice at any time. Other restrictions may apply.

×

$1,170

Get Our Price
Get Quote

From

Thu,

Apr 09, 2020

To

Thu,

Apr 23, 2020
Deals

Promotions For This Departure

Current Promotions

Call or submit a quote for award-winning value and service!

15% Off 18-29s Trips

Mention Promo Code: PT8081

15% Off 18-29s Trips

Promotion Details

Got your eye on the trip of a lifetime but need some time to get it together? Book an 18-29s trip at least 12 months in advance and get 10% off. Plus as always receive our AffordableTours.com 5% extra savings.

Must Book By Mon, Sep 30, 2019

View Promotion Terms & Conditions ›

10% discount applies to Intrepid 18 to 29's tours only for departures booked & deposited at least 12 months prior to travel. Excludes Tailor-made, Asia Passes, Short Break Adventures and tours operated by 3rd party suppliers. Discounts apply to new bookings only. The discount applies to the land tour price only and cannot be used in conjunction with any other offer. Discount does not apply to local payments, permits, additional travel arrangements, international and local airfares. A deposit of $100 per person per tour is required on booking with full payment required a minimum of 56 days prior to departure. All tours subject to availability. Prices are per person based on twin share accommodation, low season, tour only. Prices, itineraries and inclusions are subject to change without notice. Please note that unless the departure date is marked Departure Guaranteed (DG), there might be some changes to the tour including the departure date. This offer may be changed or withdrawn without notice at any time. Other restrictions may apply.

×

$1,170

Get Our Price
Get Quote

From

Wed,

Apr 15, 2020

To

Wed,

Apr 29, 2020
Deals

Promotions For This Departure

Current Promotions

Call or submit a quote for award-winning value and service!

15% Off 18-29s Trips

Mention Promo Code: PT8081

15% Off 18-29s Trips

Promotion Details

Got your eye on the trip of a lifetime but need some time to get it together? Book an 18-29s trip at least 12 months in advance and get 10% off. Plus as always receive our AffordableTours.com 5% extra savings.

Must Book By Mon, Sep 30, 2019

View Promotion Terms & Conditions ›

10% discount applies to Intrepid 18 to 29's tours only for departures booked & deposited at least 12 months prior to travel. Excludes Tailor-made, Asia Passes, Short Break Adventures and tours operated by 3rd party suppliers. Discounts apply to new bookings only. The discount applies to the land tour price only and cannot be used in conjunction with any other offer. Discount does not apply to local payments, permits, additional travel arrangements, international and local airfares. A deposit of $100 per person per tour is required on booking with full payment required a minimum of 56 days prior to departure. All tours subject to availability. Prices are per person based on twin share accommodation, low season, tour only. Prices, itineraries and inclusions are subject to change without notice. Please note that unless the departure date is marked Departure Guaranteed (DG), there might be some changes to the tour including the departure date. This offer may be changed or withdrawn without notice at any time. Other restrictions may apply.

×

$1,125

Get Our Price
Get Quote

From

Thu,

May 14, 2020

To

Thu,

May 28, 2020
Deals

Promotions For This Departure

Current Promotions

Call or submit a quote for award-winning value and service!

15% Off 18-29s Trips

Mention Promo Code: PT8081

15% Off 18-29s Trips

Promotion Details

Got your eye on the trip of a lifetime but need some time to get it together? Book an 18-29s trip at least 12 months in advance and get 10% off. Plus as always receive our AffordableTours.com 5% extra savings.

Must Book By Mon, Sep 30, 2019

View Promotion Terms & Conditions ›

10% discount applies to Intrepid 18 to 29's tours only for departures booked & deposited at least 12 months prior to travel. Excludes Tailor-made, Asia Passes, Short Break Adventures and tours operated by 3rd party suppliers. Discounts apply to new bookings only. The discount applies to the land tour price only and cannot be used in conjunction with any other offer. Discount does not apply to local payments, permits, additional travel arrangements, international and local airfares. A deposit of $100 per person per tour is required on booking with full payment required a minimum of 56 days prior to departure. All tours subject to availability. Prices are per person based on twin share accommodation, low season, tour only. Prices, itineraries and inclusions are subject to change without notice. Please note that unless the departure date is marked Departure Guaranteed (DG), there might be some changes to the tour including the departure date. This offer may be changed or withdrawn without notice at any time. Other restrictions may apply.

×

$1,125

Get Our Price
Get Quote

From

Thu,

May 28, 2020

To

Thu,

Jun 11, 2020
Deals

Promotions For This Departure

Current Promotions

Call or submit a quote for award-winning value and service!

15% Off 18-29s Trips

Mention Promo Code: PT8081

15% Off 18-29s Trips

Promotion Details

Got your eye on the trip of a lifetime but need some time to get it together? Book an 18-29s trip at least 12 months in advance and get 10% off. Plus as always receive our AffordableTours.com 5% extra savings.

Must Book By Mon, Sep 30, 2019

View Promotion Terms & Conditions ›

10% discount applies to Intrepid 18 to 29's tours only for departures booked & deposited at least 12 months prior to travel. Excludes Tailor-made, Asia Passes, Short Break Adventures and tours operated by 3rd party suppliers. Discounts apply to new bookings only. The discount applies to the land tour price only and cannot be used in conjunction with any other offer. Discount does not apply to local payments, permits, additional travel arrangements, international and local airfares. A deposit of $100 per person per tour is required on booking with full payment required a minimum of 56 days prior to departure. All tours subject to availability. Prices are per person based on twin share accommodation, low season, tour only. Prices, itineraries and inclusions are subject to change without notice. Please note that unless the departure date is marked Departure Guaranteed (DG), there might be some changes to the tour including the departure date. This offer may be changed or withdrawn without notice at any time. Other restrictions may apply.

×

$1,125

Get Our Price
Get Quote

From

Thu,

Jun 04, 2020

To

Thu,

Jun 18, 2020
Deals

Promotions For This Departure

Current Promotions

Call or submit a quote for award-winning value and service!

15% Off 18-29s Trips

Mention Promo Code: PT8081

15% Off 18-29s Trips

Promotion Details

Got your eye on the trip of a lifetime but need some time to get it together? Book an 18-29s trip at least 12 months in advance and get 10% off. Plus as always receive our AffordableTours.com 5% extra savings.

Must Book By Mon, Sep 30, 2019

View Promotion Terms & Conditions ›

10% discount applies to Intrepid 18 to 29's tours only for departures booked & deposited at least 12 months prior to travel. Excludes Tailor-made, Asia Passes, Short Break Adventures and tours operated by 3rd party suppliers. Discounts apply to new bookings only. The discount applies to the land tour price only and cannot be used in conjunction with any other offer. Discount does not apply to local payments, permits, additional travel arrangements, international and local airfares. A deposit of $100 per person per tour is required on booking with full payment required a minimum of 56 days prior to departure. All tours subject to availability. Prices are per person based on twin share accommodation, low season, tour only. Prices, itineraries and inclusions are subject to change without notice. Please note that unless the departure date is marked Departure Guaranteed (DG), there might be some changes to the tour including the departure date. This offer may be changed or withdrawn without notice at any time. Other restrictions may apply.

×

$1,125

Get Our Price
Get Quote

From

Thu,

Jun 18, 2020

To

Thu,

Jul 02, 2020
Deals

Promotions For This Departure

Current Promotions

Call or submit a quote for award-winning value and service!

15% Off 18-29s Trips

Mention Promo Code: PT8081

15% Off 18-29s Trips

Promotion Details

Got your eye on the trip of a lifetime but need some time to get it together? Book an 18-29s trip at least 12 months in advance and get 10% off. Plus as always receive our AffordableTours.com 5% extra savings.

Must Book By Mon, Sep 30, 2019

View Promotion Terms & Conditions ›

10% discount applies to Intrepid 18 to 29's tours only for departures booked & deposited at least 12 months prior to travel. Excludes Tailor-made, Asia Passes, Short Break Adventures and tours operated by 3rd party suppliers. Discounts apply to new bookings only. The discount applies to the land tour price only and cannot be used in conjunction with any other offer. Discount does not apply to local payments, permits, additional travel arrangements, international and local airfares. A deposit of $100 per person per tour is required on booking with full payment required a minimum of 56 days prior to departure. All tours subject to availability. Prices are per person based on twin share accommodation, low season, tour only. Prices, itineraries and inclusions are subject to change without notice. Please note that unless the departure date is marked Departure Guaranteed (DG), there might be some changes to the tour including the departure date. This offer may be changed or withdrawn without notice at any time. Other restrictions may apply.

×

$1,125

Get Our Price
Get Quote

From

Thu,

Jun 25, 2020

To

Thu,

Jul 09, 2020
Deals

Promotions For This Departure

Current Promotions

Call or submit a quote for award-winning value and service!

15% Off 18-29s Trips

Mention Promo Code: PT8081

15% Off 18-29s Trips

Promotion Details

Got your eye on the trip of a lifetime but need some time to get it together? Book an 18-29s trip at least 12 months in advance and get 10% off. Plus as always receive our AffordableTours.com 5% extra savings.

Must Book By Mon, Sep 30, 2019

View Promotion Terms & Conditions ›

10% discount applies to Intrepid 18 to 29's tours only for departures booked & deposited at least 12 months prior to travel. Excludes Tailor-made, Asia Passes, Short Break Adventures and tours operated by 3rd party suppliers. Discounts apply to new bookings only. The discount applies to the land tour price only and cannot be used in conjunction with any other offer. Discount does not apply to local payments, permits, additional travel arrangements, international and local airfares. A deposit of $100 per person per tour is required on booking with full payment required a minimum of 56 days prior to departure. All tours subject to availability. Prices are per person based on twin share accommodation, low season, tour only. Prices, itineraries and inclusions are subject to change without notice. Please note that unless the departure date is marked Departure Guaranteed (DG), there might be some changes to the tour including the departure date. This offer may be changed or withdrawn without notice at any time. Other restrictions may apply.

×

$1,125

Get Our Price
Get Quote

From

Thu,

Jul 09, 2020

To

Thu,

Jul 23, 2020
Deals

Promotions For This Departure

Current Promotions

Call or submit a quote for award-winning value and service!

15% Off 18-29s Trips

Mention Promo Code: PT8081

15% Off 18-29s Trips

Promotion Details

Got your eye on the trip of a lifetime but need some time to get it together? Book an 18-29s trip at least 12 months in advance and get 10% off. Plus as always receive our AffordableTours.com 5% extra savings.

Must Book By Mon, Sep 30, 2019

View Promotion Terms & Conditions ›

10% discount applies to Intrepid 18 to 29's tours only for departures booked & deposited at least 12 months prior to travel. Excludes Tailor-made, Asia Passes, Short Break Adventures and tours operated by 3rd party suppliers. Discounts apply to new bookings only. The discount applies to the land tour price only and cannot be used in conjunction with any other offer. Discount does not apply to local payments, permits, additional travel arrangements, international and local airfares. A deposit of $100 per person per tour is required on booking with full payment required a minimum of 56 days prior to departure. All tours subject to availability. Prices are per person based on twin share accommodation, low season, tour only. Prices, itineraries and inclusions are subject to change without notice. Please note that unless the departure date is marked Departure Guaranteed (DG), there might be some changes to the tour including the departure date. This offer may be changed or withdrawn without notice at any time. Other restrictions may apply.

×

$1,125

Get Our Price
Get Quote

From

Thu,

Jul 16, 2020

To

Thu,

Jul 30, 2020
Deals

Promotions For This Departure

Current Promotions

Call or submit a quote for award-winning value and service!

15% Off 18-29s Trips

Mention Promo Code: PT8081

15% Off 18-29s Trips

Promotion Details

Got your eye on the trip of a lifetime but need some time to get it together? Book an 18-29s trip at least 12 months in advance and get 10% off. Plus as always receive our AffordableTours.com 5% extra savings.

Must Book By Mon, Sep 30, 2019

View Promotion Terms & Conditions ›

10% discount applies to Intrepid 18 to 29's tours only for departures booked & deposited at least 12 months prior to travel. Excludes Tailor-made, Asia Passes, Short Break Adventures and tours operated by 3rd party suppliers. Discounts apply to new bookings only. The discount applies to the land tour price only and cannot be used in conjunction with any other offer. Discount does not apply to local payments, permits, additional travel arrangements, international and local airfares. A deposit of $100 per person per tour is required on booking with full payment required a minimum of 56 days prior to departure. All tours subject to availability. Prices are per person based on twin share accommodation, low season, tour only. Prices, itineraries and inclusions are subject to change without notice. Please note that unless the departure date is marked Departure Guaranteed (DG), there might be some changes to the tour including the departure date. This offer may be changed or withdrawn without notice at any time. Other restrictions may apply.

×

$1,125

Get Our Price
Get Quote

From

Thu,

Jul 30, 2020

To

Thu,

Aug 13, 2020
Deals

Promotions For This Departure

Current Promotions

Call or submit a quote for award-winning value and service!

15% Off 18-29s Trips

Mention Promo Code: PT8081

15% Off 18-29s Trips

Promotion Details

Got your eye on the trip of a lifetime but need some time to get it together? Book an 18-29s trip at least 12 months in advance and get 10% off. Plus as always receive our AffordableTours.com 5% extra savings.

Must Book By Mon, Sep 30, 2019

View Promotion Terms & Conditions ›

10% discount applies to Intrepid 18 to 29's tours only for departures booked & deposited at least 12 months prior to travel. Excludes Tailor-made, Asia Passes, Short Break Adventures and tours operated by 3rd party suppliers. Discounts apply to new bookings only. The discount applies to the land tour price only and cannot be used in conjunction with any other offer. Discount does not apply to local payments, permits, additional travel arrangements, international and local airfares. A deposit of $100 per person per tour is required on booking with full payment required a minimum of 56 days prior to departure. All tours subject to availability. Prices are per person based on twin share accommodation, low season, tour only. Prices, itineraries and inclusions are subject to change without notice. Please note that unless the departure date is marked Departure Guaranteed (DG), there might be some changes to the tour including the departure date. This offer may be changed or withdrawn without notice at any time. Other restrictions may apply.

×

$1,125

Get Our Price
Get Quote

From

Thu,

Aug 13, 2020

To

Thu,

Aug 27, 2020
Deals

Promotions For This Departure

Current Promotions

Call or submit a quote for award-winning value and service!

15% Off 18-29s Trips

Mention Promo Code: PT8081

15% Off 18-29s Trips

Promotion Details

Got your eye on the trip of a lifetime but need some time to get it together? Book an 18-29s trip at least 12 months in advance and get 10% off. Plus as always receive our AffordableTours.com 5% extra savings.

Must Book By Mon, Sep 30, 2019

View Promotion Terms & Conditions ›

10% discount applies to Intrepid 18 to 29's tours only for departures booked & deposited at least 12 months prior to travel. Excludes Tailor-made, Asia Passes, Short Break Adventures and tours operated by 3rd party suppliers. Discounts apply to new bookings only. The discount applies to the land tour price only and cannot be used in conjunction with any other offer. Discount does not apply to local payments, permits, additional travel arrangements, international and local airfares. A deposit of $100 per person per tour is required on booking with full payment required a minimum of 56 days prior to departure. All tours subject to availability. Prices are per person based on twin share accommodation, low season, tour only. Prices, itineraries and inclusions are subject to change without notice. Please note that unless the departure date is marked Departure Guaranteed (DG), there might be some changes to the tour including the departure date. This offer may be changed or withdrawn without notice at any time. Other restrictions may apply.

×

$1,125

Get Our Price
Get Quote

From

Thu,

Aug 20, 2020

To

Thu,

Sep 03, 2020
Deals

Promotions For This Departure

Current Promotions

Call or submit a quote for award-winning value and service!

15% Off 18-29s Trips

Mention Promo Code: PT8081

15% Off 18-29s Trips

Promotion Details

Got your eye on the trip of a lifetime but need some time to get it together? Book an 18-29s trip at least 12 months in advance and get 10% off. Plus as always receive our AffordableTours.com 5% extra savings.

Must Book By Mon, Sep 30, 2019

View Promotion Terms & Conditions ›

10% discount applies to Intrepid 18 to 29's tours only for departures booked & deposited at least 12 months prior to travel. Excludes Tailor-made, Asia Passes, Short Break Adventures and tours operated by 3rd party suppliers. Discounts apply to new bookings only. The discount applies to the land tour price only and cannot be used in conjunction with any other offer. Discount does not apply to local payments, permits, additional travel arrangements, international and local airfares. A deposit of $100 per person per tour is required on booking with full payment required a minimum of 56 days prior to departure. All tours subject to availability. Prices are per person based on twin share accommodation, low season, tour only. Prices, itineraries and inclusions are subject to change without notice. Please note that unless the departure date is marked Departure Guaranteed (DG), there might be some changes to the tour including the departure date. This offer may be changed or withdrawn without notice at any time. Other restrictions may apply.

×

$1,125

Get Our Price
Get Quote

From

Thu,

Sep 10, 2020

To

Thu,

Sep 24, 2020
Deals

Promotions For This Departure

Current Promotions

Call or submit a quote for award-winning value and service!

15% Off 18-29s Trips

Mention Promo Code: PT8081

15% Off 18-29s Trips

Promotion Details

Got your eye on the trip of a lifetime but need some time to get it together? Book an 18-29s trip at least 12 months in advance and get 10% off. Plus as always receive our AffordableTours.com 5% extra savings.

Must Book By Mon, Sep 30, 2019

View Promotion Terms & Conditions ›

10% discount applies to Intrepid 18 to 29's tours only for departures booked & deposited at least 12 months prior to travel. Excludes Tailor-made, Asia Passes, Short Break Adventures and tours operated by 3rd party suppliers. Discounts apply to new bookings only. The discount applies to the land tour price only and cannot be used in conjunction with any other offer. Discount does not apply to local payments, permits, additional travel arrangements, international and local airfares. A deposit of $100 per person per tour is required on booking with full payment required a minimum of 56 days prior to departure. All tours subject to availability. Prices are per person based on twin share accommodation, low season, tour only. Prices, itineraries and inclusions are subject to change without notice. Please note that unless the departure date is marked Departure Guaranteed (DG), there might be some changes to the tour including the departure date. This offer may be changed or withdrawn without notice at any time. Other restrictions may apply.

×

$1,012

Get Our Price
Get Quote

From

Thu,

Sep 24, 2020

To

Thu,

Oct 08, 2020
Deals

Promotions For This Departure

Current Promotions

Call or submit a quote for award-winning value and service!

15% Off 18-29s Trips

Mention Promo Code: PT8081

15% Off 18-29s Trips

Promotion Details

Got your eye on the trip of a lifetime but need some time to get it together? Book an 18-29s trip at least 12 months in advance and get 10% off. Plus as always receive our AffordableTours.com 5% extra savings.

Must Book By Mon, Sep 30, 2019

View Promotion Terms & Conditions ›

10% discount applies to Intrepid 18 to 29's tours only for departures booked & deposited at least 12 months prior to travel. Excludes Tailor-made, Asia Passes, Short Break Adventures and tours operated by 3rd party suppliers. Discounts apply to new bookings only. The discount applies to the land tour price only and cannot be used in conjunction with any other offer. Discount does not apply to local payments, permits, additional travel arrangements, international and local airfares. A deposit of $100 per person per tour is required on booking with full payment required a minimum of 56 days prior to departure. All tours subject to availability. Prices are per person based on twin share accommodation, low season, tour only. Prices, itineraries and inclusions are subject to change without notice. Please note that unless the departure date is marked Departure Guaranteed (DG), there might be some changes to the tour including the departure date. This offer may be changed or withdrawn without notice at any time. Other restrictions may apply.

×

$1,012

Get Our Price
Get Quote

From

Thu,

Oct 01, 2020

To

Thu,

Oct 15, 2020
Deals

Promotions For This Departure

Current Promotions

Call or submit a quote for award-winning value and service!

15% Off 18-29s Trips

Mention Promo Code: PT8081

15% Off 18-29s Trips

Promotion Details

Got your eye on the trip of a lifetime but need some time to get it together? Book an 18-29s trip at least 12 months in advance and get 10% off. Plus as always receive our AffordableTours.com 5% extra savings.

Must Book By Mon, Sep 30, 2019

View Promotion Terms & Conditions ›

10% discount applies to Intrepid 18 to 29's tours only for departures booked & deposited at least 12 months prior to travel. Excludes Tailor-made, Asia Passes, Short Break Adventures and tours operated by 3rd party suppliers. Discounts apply to new bookings only. The discount applies to the land tour price only and cannot be used in conjunction with any other offer. Discount does not apply to local payments, permits, additional travel arrangements, international and local airfares. A deposit of $100 per person per tour is required on booking with full payment required a minimum of 56 days prior to departure. All tours subject to availability. Prices are per person based on twin share accommodation, low season, tour only. Prices, itineraries and inclusions are subject to change without notice. Please note that unless the departure date is marked Departure Guaranteed (DG), there might be some changes to the tour including the departure date. This offer may be changed or withdrawn without notice at any time. Other restrictions may apply.

×

$1,012

Get Our Price
Get Quote

From

Thu,

Oct 15, 2020

To

Thu,

Oct 29, 2020
Deals

Promotions For This Departure

Current Promotions

Call or submit a quote for award-winning value and service!

15% Off 18-29s Trips

Mention Promo Code: PT8081

15% Off 18-29s Trips

Promotion Details

Got your eye on the trip of a lifetime but need some time to get it together? Book an 18-29s trip at least 12 months in advance and get 10% off. Plus as always receive our AffordableTours.com 5% extra savings.

Must Book By Mon, Sep 30, 2019

View Promotion Terms & Conditions ›

10% discount applies to Intrepid 18 to 29's tours only for departures booked & deposited at least 12 months prior to travel. Excludes Tailor-made, Asia Passes, Short Break Adventures and tours operated by 3rd party suppliers. Discounts apply to new bookings only. The discount applies to the land tour price only and cannot be used in conjunction with any other offer. Discount does not apply to local payments, permits, additional travel arrangements, international and local airfares. A deposit of $100 per person per tour is required on booking with full payment required a minimum of 56 days prior to departure. All tours subject to availability. Prices are per person based on twin share accommodation, low season, tour only. Prices, itineraries and inclusions are subject to change without notice. Please note that unless the departure date is marked Departure Guaranteed (DG), there might be some changes to the tour including the departure date. This offer may be changed or withdrawn without notice at any time. Other restrictions may apply.

×

$1,053

Get Our Price
Get Quote

From

Thu,

Oct 22, 2020

To

Thu,

Nov 05, 2020
Deals

Promotions For This Departure

Current Promotions

Call or submit a quote for award-winning value and service!

15% Off 18-29s Trips

Mention Promo Code: PT8081

15% Off 18-29s Trips

Promotion Details

Got your eye on the trip of a lifetime but need some time to get it together? Book an 18-29s trip at least 12 months in advance and get 10% off. Plus as always receive our AffordableTours.com 5% extra savings.

Must Book By Mon, Sep 30, 2019

View Promotion Terms & Conditions ›

10% discount applies to Intrepid 18 to 29's tours only for departures booked & deposited at least 12 months prior to travel. Excludes Tailor-made, Asia Passes, Short Break Adventures and tours operated by 3rd party suppliers. Discounts apply to new bookings only. The discount applies to the land tour price only and cannot be used in conjunction with any other offer. Discount does not apply to local payments, permits, additional travel arrangements, international and local airfares. A deposit of $100 per person per tour is required on booking with full payment required a minimum of 56 days prior to departure. All tours subject to availability. Prices are per person based on twin share accommodation, low season, tour only. Prices, itineraries and inclusions are subject to change without notice. Please note that unless the departure date is marked Departure Guaranteed (DG), there might be some changes to the tour including the departure date. This offer may be changed or withdrawn without notice at any time. Other restrictions may apply.

×

$1,053

Get Our Price
Get Quote

From

Thu,

Oct 29, 2020

To

Thu,

Nov 12, 2020
Deals

Promotions For This Departure

Current Promotions

Call or submit a quote for award-winning value and service!

15% Off 18-29s Trips

Mention Promo Code: PT8081

15% Off 18-29s Trips

Promotion Details

Got your eye on the trip of a lifetime but need some time to get it together? Book an 18-29s trip at least 12 months in advance and get 10% off. Plus as always receive our AffordableTours.com 5% extra savings.

Must Book By Mon, Sep 30, 2019

View Promotion Terms & Conditions ›

10% discount applies to Intrepid 18 to 29's tours only for departures booked & deposited at least 12 months prior to travel. Excludes Tailor-made, Asia Passes, Short Break Adventures and tours operated by 3rd party suppliers. Discounts apply to new bookings only. The discount applies to the land tour price only and cannot be used in conjunction with any other offer. Discount does not apply to local payments, permits, additional travel arrangements, international and local airfares. A deposit of $100 per person per tour is required on booking with full payment required a minimum of 56 days prior to departure. All tours subject to availability. Prices are per person based on twin share accommodation, low season, tour only. Prices, itineraries and inclusions are subject to change without notice. Please note that unless the departure date is marked Departure Guaranteed (DG), there might be some changes to the tour including the departure date. This offer may be changed or withdrawn without notice at any time. Other restrictions may apply.

×

$1,053

Get Our Price
Get Quote

From

Thu,

Nov 05, 2020

To

Thu,

Nov 19, 2020
Deals

Promotions For This Departure

Current Promotions

Call or submit a quote for award-winning value and service!

15% Off 18-29s Trips

Mention Promo Code: PT8081

15% Off 18-29s Trips

Promotion Details

Got your eye on the trip of a lifetime but need some time to get it together? Book an 18-29s trip at least 12 months in advance and get 10% off. Plus as always receive our AffordableTours.com 5% extra savings.

Must Book By Mon, Sep 30, 2019

View Promotion Terms & Conditions ›

10% discount applies to Intrepid 18 to 29's tours only for departures booked & deposited at least 12 months prior to travel. Excludes Tailor-made, Asia Passes, Short Break Adventures and tours operated by 3rd party suppliers. Discounts apply to new bookings only. The discount applies to the land tour price only and cannot be used in conjunction with any other offer. Discount does not apply to local payments, permits, additional travel arrangements, international and local airfares. A deposit of $100 per person per tour is required on booking with full payment required a minimum of 56 days prior to departure. All tours subject to availability. Prices are per person based on twin share accommodation, low season, tour only. Prices, itineraries and inclusions are subject to change without notice. Please note that unless the departure date is marked Departure Guaranteed (DG), there might be some changes to the tour including the departure date. This offer may be changed or withdrawn without notice at any time. Other restrictions may apply.

×

$1,053

Get Our Price
Get Quote

From

Thu,

Nov 12, 2020

To

Thu,

Nov 26, 2020
Deals

Promotions For This Departure

Current Promotions

Call or submit a quote for award-winning value and service!

15% Off 18-29s Trips

Mention Promo Code: PT8081

15% Off 18-29s Trips

Promotion Details

Got your eye on the trip of a lifetime but need some time to get it together? Book an 18-29s trip at least 12 months in advance and get 10% off. Plus as always receive our AffordableTours.com 5% extra savings.

Must Book By Mon, Sep 30, 2019

View Promotion Terms & Conditions ›

10% discount applies to Intrepid 18 to 29's tours only for departures booked & deposited at least 12 months prior to travel. Excludes Tailor-made, Asia Passes, Short Break Adventures and tours operated by 3rd party suppliers. Discounts apply to new bookings only. The discount applies to the land tour price only and cannot be used in conjunction with any other offer. Discount does not apply to local payments, permits, additional travel arrangements, international and local airfares. A deposit of $100 per person per tour is required on booking with full payment required a minimum of 56 days prior to departure. All tours subject to availability. Prices are per person based on twin share accommodation, low season, tour only. Prices, itineraries and inclusions are subject to change without notice. Please note that unless the departure date is marked Departure Guaranteed (DG), there might be some changes to the tour including the departure date. This offer may be changed or withdrawn without notice at any time. Other restrictions may apply.

×

$1,053

Get Our Price
Get Quote

From

Thu,

Nov 19, 2020

To

Thu,

Dec 03, 2020
Deals

Promotions For This Departure

Current Promotions

Call or submit a quote for award-winning value and service!

15% Off 18-29s Trips

Mention Promo Code: PT8081

15% Off 18-29s Trips

Promotion Details

Got your eye on the trip of a lifetime but need some time to get it together? Book an 18-29s trip at least 12 months in advance and get 10% off. Plus as always receive our AffordableTours.com 5% extra savings.

Must Book By Mon, Sep 30, 2019

View Promotion Terms & Conditions ›

10% discount applies to Intrepid 18 to 29's tours only for departures booked & deposited at least 12 months prior to travel. Excludes Tailor-made, Asia Passes, Short Break Adventures and tours operated by 3rd party suppliers. Discounts apply to new bookings only. The discount applies to the land tour price only and cannot be used in conjunction with any other offer. Discount does not apply to local payments, permits, additional travel arrangements, international and local airfares. A deposit of $100 per person per tour is required on booking with full payment required a minimum of 56 days prior to departure. All tours subject to availability. Prices are per person based on twin share accommodation, low season, tour only. Prices, itineraries and inclusions are subject to change without notice. Please note that unless the departure date is marked Departure Guaranteed (DG), there might be some changes to the tour including the departure date. This offer may be changed or withdrawn without notice at any time. Other restrictions may apply.

×

$1,053

Get Our Price
Get Quote

From

Thu,

Nov 26, 2020

To

Thu,

Dec 10, 2020
Deals

Promotions For This Departure

Current Promotions

Call or submit a quote for award-winning value and service!

15% Off 18-29s Trips

Mention Promo Code: PT8081

15% Off 18-29s Trips

Promotion Details

Got your eye on the trip of a lifetime but need some time to get it together? Book an 18-29s trip at least 12 months in advance and get 10% off. Plus as always receive our AffordableTours.com 5% extra savings.

Must Book By Mon, Sep 30, 2019

View Promotion Terms & Conditions ›

10% discount applies to Intrepid 18 to 29's tours only for departures booked & deposited at least 12 months prior to travel. Excludes Tailor-made, Asia Passes, Short Break Adventures and tours operated by 3rd party suppliers. Discounts apply to new bookings only. The discount applies to the land tour price only and cannot be used in conjunction with any other offer. Discount does not apply to local payments, permits, additional travel arrangements, international and local airfares. A deposit of $100 per person per tour is required on booking with full payment required a minimum of 56 days prior to departure. All tours subject to availability. Prices are per person based on twin share accommodation, low season, tour only. Prices, itineraries and inclusions are subject to change without notice. Please note that unless the departure date is marked Departure Guaranteed (DG), there might be some changes to the tour including the departure date. This offer may be changed or withdrawn without notice at any time. Other restrictions may apply.

×

$1,053

Get Our Price
Get Quote

From

Thu,

Dec 03, 2020

To

Thu,

Dec 17, 2020
Deals

Promotions For This Departure

Current Promotions

Call or submit a quote for award-winning value and service!

15% Off 18-29s Trips

Mention Promo Code: PT8081

15% Off 18-29s Trips

Promotion Details

Got your eye on the trip of a lifetime but need some time to get it together? Book an 18-29s trip at least 12 months in advance and get 10% off. Plus as always receive our AffordableTours.com 5% extra savings.

Must Book By Mon, Sep 30, 2019

View Promotion Terms & Conditions ›

10% discount applies to Intrepid 18 to 29's tours only for departures booked & deposited at least 12 months prior to travel. Excludes Tailor-made, Asia Passes, Short Break Adventures and tours operated by 3rd party suppliers. Discounts apply to new bookings only. The discount applies to the land tour price only and cannot be used in conjunction with any other offer. Discount does not apply to local payments, permits, additional travel arrangements, international and local airfares. A deposit of $100 per person per tour is required on booking with full payment required a minimum of 56 days prior to departure. All tours subject to availability. Prices are per person based on twin share accommodation, low season, tour only. Prices, itineraries and inclusions are subject to change without notice. Please note that unless the departure date is marked Departure Guaranteed (DG), there might be some changes to the tour including the departure date. This offer may be changed or withdrawn without notice at any time. Other restrictions may apply.

×

$1,012

Get Our Price
Get Quote

From

Mon,

Dec 14, 2020

To

Mon,

Dec 28, 2020
Deals

Promotions For This Departure

Current Promotions

Call or submit a quote for award-winning value and service!

15% Off 18-29s Trips

Mention Promo Code: PT8081

15% Off 18-29s Trips

Promotion Details

Got your eye on the trip of a lifetime but need some time to get it together? Book an 18-29s trip at least 12 months in advance and get 10% off. Plus as always receive our AffordableTours.com 5% extra savings.

Must Book By Mon, Sep 30, 2019

View Promotion Terms & Conditions ›

10% discount applies to Intrepid 18 to 29's tours only for departures booked & deposited at least 12 months prior to travel. Excludes Tailor-made, Asia Passes, Short Break Adventures and tours operated by 3rd party suppliers. Discounts apply to new bookings only. The discount applies to the land tour price only and cannot be used in conjunction with any other offer. Discount does not apply to local payments, permits, additional travel arrangements, international and local airfares. A deposit of $100 per person per tour is required on booking with full payment required a minimum of 56 days prior to departure. All tours subject to availability. Prices are per person based on twin share accommodation, low season, tour only. Prices, itineraries and inclusions are subject to change without notice. Please note that unless the departure date is marked Departure Guaranteed (DG), there might be some changes to the tour including the departure date. This offer may be changed or withdrawn without notice at any time. Other restrictions may apply.

×

$1,094

Get Our Price
Get Quote

From

Thu,

Dec 17, 2020

To

Thu,

Dec 31, 2020
Deals

Promotions For This Departure

Current Promotions

Call or submit a quote for award-winning value and service!

15% Off 18-29s Trips

Mention Promo Code: PT8081

15% Off 18-29s Trips

Promotion Details

Got your eye on the trip of a lifetime but need some time to get it together? Book an 18-29s trip at least 12 months in advance and get 10% off. Plus as always receive our AffordableTours.com 5% extra savings.

Must Book By Mon, Sep 30, 2019

View Promotion Terms & Conditions ›

10% discount applies to Intrepid 18 to 29's tours only for departures booked & deposited at least 12 months prior to travel. Excludes Tailor-made, Asia Passes, Short Break Adventures and tours operated by 3rd party suppliers. Discounts apply to new bookings only. The discount applies to the land tour price only and cannot be used in conjunction with any other offer. Discount does not apply to local payments, permits, additional travel arrangements, international and local airfares. A deposit of $100 per person per tour is required on booking with full payment required a minimum of 56 days prior to departure. All tours subject to availability. Prices are per person based on twin share accommodation, low season, tour only. Prices, itineraries and inclusions are subject to change without notice. Please note that unless the departure date is marked Departure Guaranteed (DG), there might be some changes to the tour including the departure date. This offer may be changed or withdrawn without notice at any time. Other restrictions may apply.

×

$1,094

Get Our Price
Get Quote

From

Mon,

Dec 21, 2020

To

Mon,

Jan 04, 2021
Deals

Promotions For This Departure

Current Promotions

Call or submit a quote for award-winning value and service!

15% Off 18-29s Trips

Mention Promo Code: PT8081

15% Off 18-29s Trips

Promotion Details

Got your eye on the trip of a lifetime but need some time to get it together? Book an 18-29s trip at least 12 months in advance and get 10% off. Plus as always receive our AffordableTours.com 5% extra savings.

Must Book By Mon, Sep 30, 2019

View Promotion Terms & Conditions ›

10% discount applies to Intrepid 18 to 29's tours only for departures booked & deposited at least 12 months prior to travel. Excludes Tailor-made, Asia Passes, Short Break Adventures and tours operated by 3rd party suppliers. Discounts apply to new bookings only. The discount applies to the land tour price only and cannot be used in conjunction with any other offer. Discount does not apply to local payments, permits, additional travel arrangements, international and local airfares. A deposit of $100 per person per tour is required on booking with full payment required a minimum of 56 days prior to departure. All tours subject to availability. Prices are per person based on twin share accommodation, low season, tour only. Prices, itineraries and inclusions are subject to change without notice. Please note that unless the departure date is marked Departure Guaranteed (DG), there might be some changes to the tour including the departure date. This offer may be changed or withdrawn without notice at any time. Other restrictions may apply.

×

$1,094

Get Our Price
Get Quote

From

Thu,

Dec 24, 2020

To

Thu,

Jan 07, 2021
Deals

Promotions For This Departure

Current Promotions

Call or submit a quote for award-winning value and service!

15% Off 18-29s Trips

Mention Promo Code: PT8081

15% Off 18-29s Trips

Promotion Details

Got your eye on the trip of a lifetime but need some time to get it together? Book an 18-29s trip at least 12 months in advance and get 10% off. Plus as always receive our AffordableTours.com 5% extra savings.

Must Book By Mon, Sep 30, 2019

View Promotion Terms & Conditions ›

10% discount applies to Intrepid 18 to 29's tours only for departures booked & deposited at least 12 months prior to travel. Excludes Tailor-made, Asia Passes, Short Break Adventures and tours operated by 3rd party suppliers. Discounts apply to new bookings only. The discount applies to the land tour price only and cannot be used in conjunction with any other offer. Discount does not apply to local payments, permits, additional travel arrangements, international and local airfares. A deposit of $100 per person per tour is required on booking with full payment required a minimum of 56 days prior to departure. All tours subject to availability. Prices are per person based on twin share accommodation, low season, tour only. Prices, itineraries and inclusions are subject to change without notice. Please note that unless the departure date is marked Departure Guaranteed (DG), there might be some changes to the tour including the departure date. This offer may be changed or withdrawn without notice at any time. Other restrictions may apply.

×

$1,094

Get Our Price
Get Quote

From

Mon,

Dec 28, 2020

To

Mon,

Jan 11, 2021
Deals

Promotions For This Departure

Current Promotions

Call or submit a quote for award-winning value and service!

15% Off 18-29s Trips

Mention Promo Code: PT8081

15% Off 18-29s Trips

Promotion Details

Got your eye on the trip of a lifetime but need some time to get it together? Book an 18-29s trip at least 12 months in advance and get 10% off. Plus as always receive our AffordableTours.com 5% extra savings.

Must Book By Mon, Sep 30, 2019

View Promotion Terms & Conditions ›

10% discount applies to Intrepid 18 to 29's tours only for departures booked & deposited at least 12 months prior to travel. Excludes Tailor-made, Asia Passes, Short Break Adventures and tours operated by 3rd party suppliers. Discounts apply to new bookings only. The discount applies to the land tour price only and cannot be used in conjunction with any other offer. Discount does not apply to local payments, permits, additional travel arrangements, international and local airfares. A deposit of $100 per person per tour is required on booking with full payment required a minimum of 56 days prior to departure. All tours subject to availability. Prices are per person based on twin share accommodation, low season, tour only. Prices, itineraries and inclusions are subject to change without notice. Please note that unless the departure date is marked Departure Guaranteed (DG), there might be some changes to the tour including the departure date. This offer may be changed or withdrawn without notice at any time. Other restrictions may apply.

×

$1,116

Get Our Price
Get Quote

From

Thu,

Dec 31, 2020

To

Thu,

Jan 14, 2021
Deals

Promotions For This Departure

Current Promotions

Call or submit a quote for award-winning value and service!

15% Off 18-29s Trips

Mention Promo Code: PT8081

15% Off 18-29s Trips

Promotion Details

Got your eye on the trip of a lifetime but need some time to get it together? Book an 18-29s trip at least 12 months in advance and get 10% off. Plus as always receive our AffordableTours.com 5% extra savings.

Must Book By Mon, Sep 30, 2019

View Promotion Terms & Conditions ›

10% discount applies to Intrepid 18 to 29's tours only for departures booked & deposited at least 12 months prior to travel. Excludes Tailor-made, Asia Passes, Short Break Adventures and tours operated by 3rd party suppliers. Discounts apply to new bookings only. The discount applies to the land tour price only and cannot be used in conjunction with any other offer. Discount does not apply to local payments, permits, additional travel arrangements, international and local airfares. A deposit of $100 per person per tour is required on booking with full payment required a minimum of 56 days prior to departure. All tours subject to availability. Prices are per person based on twin share accommodation, low season, tour only. Prices, itineraries and inclusions are subject to change without notice. Please note that unless the departure date is marked Departure Guaranteed (DG), there might be some changes to the tour including the departure date. This offer may be changed or withdrawn without notice at any time. Other restrictions may apply.

×

$1,116

Get Our Price
Get Quote

From

Tue,

Jan 05, 2021

To

Tue,

Jan 19, 2021
Deals

Promotions For This Departure

Current Promotions

Call or submit a quote for award-winning value and service!

15% Off 18-29s Trips

Mention Promo Code: PT8081

15% Off 18-29s Trips

Promotion Details

Got your eye on the trip of a lifetime but need some time to get it together? Book an 18-29s trip at least 12 months in advance and get 10% off. Plus as always receive our AffordableTours.com 5% extra savings.

Must Book By Mon, Sep 30, 2019

View Promotion Terms & Conditions ›

10% discount applies to Intrepid 18 to 29's tours only for departures booked & deposited at least 12 months prior to travel. Excludes Tailor-made, Asia Passes, Short Break Adventures and tours operated by 3rd party suppliers. Discounts apply to new bookings only. The discount applies to the land tour price only and cannot be used in conjunction with any other offer. Discount does not apply to local payments, permits, additional travel arrangements, international and local airfares. A deposit of $100 per person per tour is required on booking with full payment required a minimum of 56 days prior to departure. All tours subject to availability. Prices are per person based on twin share accommodation, low season, tour only. Prices, itineraries and inclusions are subject to change without notice. Please note that unless the departure date is marked Departure Guaranteed (DG), there might be some changes to the tour including the departure date. This offer may be changed or withdrawn without notice at any time. Other restrictions may apply.

×

$1,012

Get Our Price
Get Quote

From

Thu,

Jan 07, 2021

To

Thu,

Jan 21, 2021
Deals

Promotions For This Departure

Current Promotions

Call or submit a quote for award-winning value and service!

15% Off 18-29s Trips

Mention Promo Code: PT8081

15% Off 18-29s Trips

Promotion Details

Got your eye on the trip of a lifetime but need some time to get it together? Book an 18-29s trip at least 12 months in advance and get 10% off. Plus as always receive our AffordableTours.com 5% extra savings.

Must Book By Mon, Sep 30, 2019

View Promotion Terms & Conditions ›

10% discount applies to Intrepid 18 to 29's tours only for departures booked & deposited at least 12 months prior to travel. Excludes Tailor-made, Asia Passes, Short Break Adventures and tours operated by 3rd party suppliers. Discounts apply to new bookings only. The discount applies to the land tour price only and cannot be used in conjunction with any other offer. Discount does not apply to local payments, permits, additional travel arrangements, international and local airfares. A deposit of $100 per person per tour is required on booking with full payment required a minimum of 56 days prior to departure. All tours subject to availability. Prices are per person based on twin share accommodation, low season, tour only. Prices, itineraries and inclusions are subject to change without notice. Please note that unless the departure date is marked Departure Guaranteed (DG), there might be some changes to the tour including the departure date. This offer may be changed or withdrawn without notice at any time. Other restrictions may apply.

×

$1,012

Get Our Price
Get Quote

From

Thu,

Jan 14, 2021

To

Thu,

Jan 28, 2021
Deals

Promotions For This Departure

Current Promotions

Call or submit a quote for award-winning value and service!

15% Off 18-29s Trips

Mention Promo Code: PT8081

15% Off 18-29s Trips

Promotion Details

Got your eye on the trip of a lifetime but need some time to get it together? Book an 18-29s trip at least 12 months in advance and get 10% off. Plus as always receive our AffordableTours.com 5% extra savings.

Must Book By Mon, Sep 30, 2019

View Promotion Terms & Conditions ›

10% discount applies to Intrepid 18 to 29's tours only for departures booked & deposited at least 12 months prior to travel. Excludes Tailor-made, Asia Passes, Short Break Adventures and tours operated by 3rd party suppliers. Discounts apply to new bookings only. The discount applies to the land tour price only and cannot be used in conjunction with any other offer. Discount does not apply to local payments, permits, additional travel arrangements, international and local airfares. A deposit of $100 per person per tour is required on booking with full payment required a minimum of 56 days prior to departure. All tours subject to availability. Prices are per person based on twin share accommodation, low season, tour only. Prices, itineraries and inclusions are subject to change without notice. Please note that unless the departure date is marked Departure Guaranteed (DG), there might be some changes to the tour including the departure date. This offer may be changed or withdrawn without notice at any time. Other restrictions may apply.

×

$1,012

Get Our Price
Get Quote

From

Thu,

Jan 21, 2021

To

Thu,

Feb 04, 2021
Deals

Promotions For This Departure

Current Promotions

Call or submit a quote for award-winning value and service!

15% Off 18-29s Trips

Mention Promo Code: PT8081

15% Off 18-29s Trips

Promotion Details

Got your eye on the trip of a lifetime but need some time to get it together? Book an 18-29s trip at least 12 months in advance and get 10% off. Plus as always receive our AffordableTours.com 5% extra savings.

Must Book By Mon, Sep 30, 2019

View Promotion Terms & Conditions ›

10% discount applies to Intrepid 18 to 29's tours only for departures booked & deposited at least 12 months prior to travel. Excludes Tailor-made, Asia Passes, Short Break Adventures and tours operated by 3rd party suppliers. Discounts apply to new bookings only. The discount applies to the land tour price only and cannot be used in conjunction with any other offer. Discount does not apply to local payments, permits, additional travel arrangements, international and local airfares. A deposit of $100 per person per tour is required on booking with full payment required a minimum of 56 days prior to departure. All tours subject to availability. Prices are per person based on twin share accommodation, low season, tour only. Prices, itineraries and inclusions are subject to change without notice. Please note that unless the departure date is marked Departure Guaranteed (DG), there might be some changes to the tour including the departure date. This offer may be changed or withdrawn without notice at any time. Other restrictions may apply.

×

$1,012

Get Our Price
Get Quote

From

Thu,

Jan 28, 2021

To

Thu,

Feb 11, 2021
Deals

Promotions For This Departure

Current Promotions

Call or submit a quote for award-winning value and service!

15% Off 18-29s Trips

Mention Promo Code: PT8081

15% Off 18-29s Trips

Promotion Details

Got your eye on the trip of a lifetime but need some time to get it together? Book an 18-29s trip at least 12 months in advance and get 10% off. Plus as always receive our AffordableTours.com 5% extra savings.

Must Book By Mon, Sep 30, 2019

View Promotion Terms & Conditions ›

10% discount applies to Intrepid 18 to 29's tours only for departures booked & deposited at least 12 months prior to travel. Excludes Tailor-made, Asia Passes, Short Break Adventures and tours operated by 3rd party suppliers. Discounts apply to new bookings only. The discount applies to the land tour price only and cannot be used in conjunction with any other offer. Discount does not apply to local payments, permits, additional travel arrangements, international and local airfares. A deposit of $100 per person per tour is required on booking with full payment required a minimum of 56 days prior to departure. All tours subject to availability. Prices are per person based on twin share accommodation, low season, tour only. Prices, itineraries and inclusions are subject to change without notice. Please note that unless the departure date is marked Departure Guaranteed (DG), there might be some changes to the tour including the departure date. This offer may be changed or withdrawn without notice at any time. Other restrictions may apply.

×

$1,012

Get Our Price
Get Quote

From

Thu,

Feb 04, 2021

To

Thu,

Feb 18, 2021
Deals

Promotions For This Departure

Current Promotions

Call or submit a quote for award-winning value and service!

15% Off 18-29s Trips

Mention Promo Code: PT8081

15% Off 18-29s Trips

Promotion Details

Got your eye on the trip of a lifetime but need some time to get it together? Book an 18-29s trip at least 12 months in advance and get 10% off. Plus as always receive our AffordableTours.com 5% extra savings.

Must Book By Mon, Sep 30, 2019

View Promotion Terms & Conditions ›

10% discount applies to Intrepid 18 to 29's tours only for departures booked & deposited at least 12 months prior to travel. Excludes Tailor-made, Asia Passes, Short Break Adventures and tours operated by 3rd party suppliers. Discounts apply to new bookings only. The discount applies to the land tour price only and cannot be used in conjunction with any other offer. Discount does not apply to local payments, permits, additional travel arrangements, international and local airfares. A deposit of $100 per person per tour is required on booking with full payment required a minimum of 56 days prior to departure. All tours subject to availability. Prices are per person based on twin share accommodation, low season, tour only. Prices, itineraries and inclusions are subject to change without notice. Please note that unless the departure date is marked Departure Guaranteed (DG), there might be some changes to the tour including the departure date. This offer may be changed or withdrawn without notice at any time. Other restrictions may apply.

×

$1,012

Get Our Price
Get Quote

From

Thu,

Feb 11, 2021

To

Thu,

Feb 25, 2021
Deals

Promotions For This Departure

Current Promotions

Call or submit a quote for award-winning value and service!

15% Off 18-29s Trips

Mention Promo Code: PT8081

15% Off 18-29s Trips

Promotion Details

Got your eye on the trip of a lifetime but need some time to get it together? Book an 18-29s trip at least 12 months in advance and get 10% off. Plus as always receive our AffordableTours.com 5% extra savings.

Must Book By Mon, Sep 30, 2019

View Promotion Terms & Conditions ›

10% discount applies to Intrepid 18 to 29's tours only for departures booked & deposited at least 12 months prior to travel. Excludes Tailor-made, Asia Passes, Short Break Adventures and tours operated by 3rd party suppliers. Discounts apply to new bookings only. The discount applies to the land tour price only and cannot be used in conjunction with any other offer. Discount does not apply to local payments, permits, additional travel arrangements, international and local airfares. A deposit of $100 per person per tour is required on booking with full payment required a minimum of 56 days prior to departure. All tours subject to availability. Prices are per person based on twin share accommodation, low season, tour only. Prices, itineraries and inclusions are subject to change without notice. Please note that unless the departure date is marked Departure Guaranteed (DG), there might be some changes to the tour including the departure date. This offer may be changed or withdrawn without notice at any time. Other restrictions may apply.

×

$1,012

Get Our Price
Get Quote

From

Thu,

Feb 18, 2021

To

Thu,

Mar 04, 2021
Deals

Promotions For This Departure

Current Promotions

Call or submit a quote for award-winning value and service!

15% Off 18-29s Trips

Mention Promo Code: PT8081

15% Off 18-29s Trips

Promotion Details

Got your eye on the trip of a lifetime but need some time to get it together? Book an 18-29s trip at least 12 months in advance and get 10% off. Plus as always receive our AffordableTours.com 5% extra savings.

Must Book By Mon, Sep 30, 2019

View Promotion Terms & Conditions ›

10% discount applies to Intrepid 18 to 29's tours only for departures booked & deposited at least 12 months prior to travel. Excludes Tailor-made, Asia Passes, Short Break Adventures and tours operated by 3rd party suppliers. Discounts apply to new bookings only. The discount applies to the land tour price only and cannot be used in conjunction with any other offer. Discount does not apply to local payments, permits, additional travel arrangements, international and local airfares. A deposit of $100 per person per tour is required on booking with full payment required a minimum of 56 days prior to departure. All tours subject to availability. Prices are per person based on twin share accommodation, low season, tour only. Prices, itineraries and inclusions are subject to change without notice. Please note that unless the departure date is marked Departure Guaranteed (DG), there might be some changes to the tour including the departure date. This offer may be changed or withdrawn without notice at any time. Other restrictions may apply.

×

$1,012

Get Our Price
Get Quote

From

Thu,

Feb 25, 2021

To

Thu,

Mar 11, 2021
Deals

Promotions For This Departure

Current Promotions

Call or submit a quote for award-winning value and service!

15% Off 18-29s Trips

Mention Promo Code: PT8081

15% Off 18-29s Trips

Promotion Details

Got your eye on the trip of a lifetime but need some time to get it together? Book an 18-29s trip at least 12 months in advance and get 10% off. Plus as always receive our AffordableTours.com 5% extra savings.

Must Book By Mon, Sep 30, 2019

View Promotion Terms & Conditions ›

10% discount applies to Intrepid 18 to 29's tours only for departures booked & deposited at least 12 months prior to travel. Excludes Tailor-made, Asia Passes, Short Break Adventures and tours operated by 3rd party suppliers. Discounts apply to new bookings only. The discount applies to the land tour price only and cannot be used in conjunction with any other offer. Discount does not apply to local payments, permits, additional travel arrangements, international and local airfares. A deposit of $100 per person per tour is required on booking with full payment required a minimum of 56 days prior to departure. All tours subject to availability. Prices are per person based on twin share accommodation, low season, tour only. Prices, itineraries and inclusions are subject to change without notice. Please note that unless the departure date is marked Departure Guaranteed (DG), there might be some changes to the tour including the departure date. This offer may be changed or withdrawn without notice at any time. Other restrictions may apply.

×

$1,012

Get Our Price
Get Quote

From

Thu,

Mar 04, 2021

To

Thu,

Mar 18, 2021
Deals

Promotions For This Departure

Current Promotions

Call or submit a quote for award-winning value and service!

15% Off 18-29s Trips

Mention Promo Code: PT8081

15% Off 18-29s Trips

Promotion Details

Got your eye on the trip of a lifetime but need some time to get it together? Book an 18-29s trip at least 12 months in advance and get 10% off. Plus as always receive our AffordableTours.com 5% extra savings.

Must Book By Mon, Sep 30, 2019

View Promotion Terms & Conditions ›

10% discount applies to Intrepid 18 to 29's tours only for departures booked & deposited at least 12 months prior to travel. Excludes Tailor-made, Asia Passes, Short Break Adventures and tours operated by 3rd party suppliers. Discounts apply to new bookings only. The discount applies to the land tour price only and cannot be used in conjunction with any other offer. Discount does not apply to local payments, permits, additional travel arrangements, international and local airfares. A deposit of $100 per person per tour is required on booking with full payment required a minimum of 56 days prior to departure. All tours subject to availability. Prices are per person based on twin share accommodation, low season, tour only. Prices, itineraries and inclusions are subject to change without notice. Please note that unless the departure date is marked Departure Guaranteed (DG), there might be some changes to the tour including the departure date. This offer may be changed or withdrawn without notice at any time. Other restrictions may apply.

×

$1,012

Get Our Price
Get Quote

From

Thu,

Mar 25, 2021

To

Thu,

Apr 08, 2021
Deals

Promotions For This Departure

Current Promotions

Call or submit a quote for award-winning value and service!

15% Off 18-29s Trips

Mention Promo Code: PT8081

15% Off 18-29s Trips

Promotion Details

Got your eye on the trip of a lifetime but need some time to get it together? Book an 18-29s trip at least 12 months in advance and get 10% off. Plus as always receive our AffordableTours.com 5% extra savings.

Must Book By Mon, Sep 30, 2019

View Promotion Terms & Conditions ›

10% discount applies to Intrepid 18 to 29's tours only for departures booked & deposited at least 12 months prior to travel. Excludes Tailor-made, Asia Passes, Short Break Adventures and tours operated by 3rd party suppliers. Discounts apply to new bookings only. The discount applies to the land tour price only and cannot be used in conjunction with any other offer. Discount does not apply to local payments, permits, additional travel arrangements, international and local airfares. A deposit of $100 per person per tour is required on booking with full payment required a minimum of 56 days prior to departure. All tours subject to availability. Prices are per person based on twin share accommodation, low season, tour only. Prices, itineraries and inclusions are subject to change without notice. Please note that unless the departure date is marked Departure Guaranteed (DG), there might be some changes to the tour including the departure date. This offer may be changed or withdrawn without notice at any time. Other restrictions may apply.

×

$1,012

Get Our Price
Get Quote

From

Thu,

Apr 08, 2021

To

Thu,

Apr 22, 2021
Deals

Promotions For This Departure

Current Promotions

Call or submit a quote for award-winning value and service!

15% Off 18-29s Trips

Mention Promo Code: PT8081

15% Off 18-29s Trips

Promotion Details

Got your eye on the trip of a lifetime but need some time to get it together? Book an 18-29s trip at least 12 months in advance and get 10% off. Plus as always receive our AffordableTours.com 5% extra savings.

Must Book By Mon, Sep 30, 2019

View Promotion Terms & Conditions ›

10% discount applies to Intrepid 18 to 29's tours only for departures booked & deposited at least 12 months prior to travel. Excludes Tailor-made, Asia Passes, Short Break Adventures and tours operated by 3rd party suppliers. Discounts apply to new bookings only. The discount applies to the land tour price only and cannot be used in conjunction with any other offer. Discount does not apply to local payments, permits, additional travel arrangements, international and local airfares. A deposit of $100 per person per tour is required on booking with full payment required a minimum of 56 days prior to departure. All tours subject to availability. Prices are per person based on twin share accommodation, low season, tour only. Prices, itineraries and inclusions are subject to change without notice. Please note that unless the departure date is marked Departure Guaranteed (DG), there might be some changes to the tour including the departure date. This offer may be changed or withdrawn without notice at any time. Other restrictions may apply.

×

$1,012

Get Our Price
Get Quote

From

Thu,

Apr 15, 2021

To

Thu,

Apr 29, 2021
Deals

Promotions For This Departure

Current Promotions

Call or submit a quote for award-winning value and service!

15% Off 18-29s Trips

Mention Promo Code: PT8081

15% Off 18-29s Trips

Promotion Details

Got your eye on the trip of a lifetime but need some time to get it together? Book an 18-29s trip at least 12 months in advance and get 10% off. Plus as always receive our AffordableTours.com 5% extra savings.

Must Book By Mon, Sep 30, 2019

View Promotion Terms & Conditions ›

10% discount applies to Intrepid 18 to 29's tours only for departures booked & deposited at least 12 months prior to travel. Excludes Tailor-made, Asia Passes, Short Break Adventures and tours operated by 3rd party suppliers. Discounts apply to new bookings only. The discount applies to the land tour price only and cannot be used in conjunction with any other offer. Discount does not apply to local payments, permits, additional travel arrangements, international and local airfares. A deposit of $100 per person per tour is required on booking with full payment required a minimum of 56 days prior to departure. All tours subject to availability. Prices are per person based on twin share accommodation, low season, tour only. Prices, itineraries and inclusions are subject to change without notice. Please note that unless the departure date is marked Departure Guaranteed (DG), there might be some changes to the tour including the departure date. This offer may be changed or withdrawn without notice at any time. Other restrictions may apply.

×

$1,012

Get Our Price
Get Quote

From

Thu,

May 13, 2021

To

Thu,

May 27, 2021
Deals

Promotions For This Departure

Current Promotions

Call or submit a quote for award-winning value and service!

15% Off 18-29s Trips

Mention Promo Code: PT8081

15% Off 18-29s Trips

Promotion Details

Got your eye on the trip of a lifetime but need some time to get it together? Book an 18-29s trip at least 12 months in advance and get 10% off. Plus as always receive our AffordableTours.com 5% extra savings.

Must Book By Mon, Sep 30, 2019

View Promotion Terms & Conditions ›

10% discount applies to Intrepid 18 to 29's tours only for departures booked & deposited at least 12 months prior to travel. Excludes Tailor-made, Asia Passes, Short Break Adventures and tours operated by 3rd party suppliers. Discounts apply to new bookings only. The discount applies to the land tour price only and cannot be used in conjunction with any other offer. Discount does not apply to local payments, permits, additional travel arrangements, international and local airfares. A deposit of $100 per person per tour is required on booking with full payment required a minimum of 56 days prior to departure. All tours subject to availability. Prices are per person based on twin share accommodation, low season, tour only. Prices, itineraries and inclusions are subject to change without notice. Please note that unless the departure date is marked Departure Guaranteed (DG), there might be some changes to the tour including the departure date. This offer may be changed or withdrawn without notice at any time. Other restrictions may apply.

×

$1,012

Get Our Price
Get Quote

From

Thu,

May 27, 2021

To

Thu,

Jun 10, 2021
Deals

Promotions For This Departure

Current Promotions

Call or submit a quote for award-winning value and service!

15% Off 18-29s Trips

Mention Promo Code: PT8081

15% Off 18-29s Trips

Promotion Details

Got your eye on the trip of a lifetime but need some time to get it together? Book an 18-29s trip at least 12 months in advance and get 10% off. Plus as always receive our AffordableTours.com 5% extra savings.

Must Book By Mon, Sep 30, 2019

View Promotion Terms & Conditions ›

10% discount applies to Intrepid 18 to 29's tours only for departures booked & deposited at least 12 months prior to travel. Excludes Tailor-made, Asia Passes, Short Break Adventures and tours operated by 3rd party suppliers. Discounts apply to new bookings only. The discount applies to the land tour price only and cannot be used in conjunction with any other offer. Discount does not apply to local payments, permits, additional travel arrangements, international and local airfares. A deposit of $100 per person per tour is required on booking with full payment required a minimum of 56 days prior to departure. All tours subject to availability. Prices are per person based on twin share accommodation, low season, tour only. Prices, itineraries and inclusions are subject to change without notice. Please note that unless the departure date is marked Departure Guaranteed (DG), there might be some changes to the tour including the departure date. This offer may be changed or withdrawn without notice at any time. Other restrictions may apply.

×

$1,012

Get Our Price
Get Quote

From

Thu,

Jun 03, 2021

To

Thu,

Jun 17, 2021
Deals

Promotions For This Departure

Current Promotions

Call or submit a quote for award-winning value and service!

15% Off 18-29s Trips

Mention Promo Code: PT8081

15% Off 18-29s Trips

Promotion Details

Got your eye on the trip of a lifetime but need some time to get it together? Book an 18-29s trip at least 12 months in advance and get 10% off. Plus as always receive our AffordableTours.com 5% extra savings.

Must Book By Mon, Sep 30, 2019

View Promotion Terms & Conditions ›

10% discount applies to Intrepid 18 to 29's tours only for departures booked & deposited at least 12 months prior to travel. Excludes Tailor-made, Asia Passes, Short Break Adventures and tours operated by 3rd party suppliers. Discounts apply to new bookings only. The discount applies to the land tour price only and cannot be used in conjunction with any other offer. Discount does not apply to local payments, permits, additional travel arrangements, international and local airfares. A deposit of $100 per person per tour is required on booking with full payment required a minimum of 56 days prior to departure. All tours subject to availability. Prices are per person based on twin share accommodation, low season, tour only. Prices, itineraries and inclusions are subject to change without notice. Please note that unless the departure date is marked Departure Guaranteed (DG), there might be some changes to the tour including the departure date. This offer may be changed or withdrawn without notice at any time. Other restrictions may apply.

×

$1,012

Get Our Price
Get Quote

From

Thu,

Jun 10, 2021

To

Thu,

Jun 24, 2021
Deals

Promotions For This Departure

Current Promotions

Call or submit a quote for award-winning value and service!

15% Off 18-29s Trips

Mention Promo Code: PT8081

15% Off 18-29s Trips

Promotion Details

Got your eye on the trip of a lifetime but need some time to get it together? Book an 18-29s trip at least 12 months in advance and get 10% off. Plus as always receive our AffordableTours.com 5% extra savings.

Must Book By Mon, Sep 30, 2019

View Promotion Terms & Conditions ›

10% discount applies to Intrepid 18 to 29's tours only for departures booked & deposited at least 12 months prior to travel. Excludes Tailor-made, Asia Passes, Short Break Adventures and tours operated by 3rd party suppliers. Discounts apply to new bookings only. The discount applies to the land tour price only and cannot be used in conjunction with any other offer. Discount does not apply to local payments, permits, additional travel arrangements, international and local airfares. A deposit of $100 per person per tour is required on booking with full payment required a minimum of 56 days prior to departure. All tours subject to availability. Prices are per person based on twin share accommodation, low season, tour only. Prices, itineraries and inclusions are subject to change without notice. Please note that unless the departure date is marked Departure Guaranteed (DG), there might be some changes to the tour including the departure date. This offer may be changed or withdrawn without notice at any time. Other restrictions may apply.

×

$1,012

Get Our Price
Get Quote

From

Thu,

Jun 24, 2021

To

Thu,

Jul 08, 2021
Deals

Promotions For This Departure

Current Promotions

Call or submit a quote for award-winning value and service!

15% Off 18-29s Trips

Mention Promo Code: PT8081

15% Off 18-29s Trips

Promotion Details

Got your eye on the trip of a lifetime but need some time to get it together? Book an 18-29s trip at least 12 months in advance and get 10% off. Plus as always receive our AffordableTours.com 5% extra savings.

Must Book By Mon, Sep 30, 2019

View Promotion Terms & Conditions ›

10% discount applies to Intrepid 18 to 29's tours only for departures booked & deposited at least 12 months prior to travel. Excludes Tailor-made, Asia Passes, Short Break Adventures and tours operated by 3rd party suppliers. Discounts apply to new bookings only. The discount applies to the land tour price only and cannot be used in conjunction with any other offer. Discount does not apply to local payments, permits, additional travel arrangements, international and local airfares. A deposit of $100 per person per tour is required on booking with full payment required a minimum of 56 days prior to departure. All tours subject to availability. Prices are per person based on twin share accommodation, low season, tour only. Prices, itineraries and inclusions are subject to change without notice. Please note that unless the departure date is marked Departure Guaranteed (DG), there might be some changes to the tour including the departure date. This offer may be changed or withdrawn without notice at any time. Other restrictions may apply.

×

$1,012

Get Our Price
Get Quote

From

Thu,

Jul 15, 2021

To

Thu,

Jul 29, 2021
Deals

Promotions For This Departure

Current Promotions

Call or submit a quote for award-winning value and service!

15% Off 18-29s Trips

Mention Promo Code: PT8081

15% Off 18-29s Trips

Promotion Details

Got your eye on the trip of a lifetime but need some time to get it together? Book an 18-29s trip at least 12 months in advance and get 10% off. Plus as always receive our AffordableTours.com 5% extra savings.

Must Book By Mon, Sep 30, 2019

View Promotion Terms & Conditions ›

10% discount applies to Intrepid 18 to 29's tours only for departures booked & deposited at least 12 months prior to travel. Excludes Tailor-made, Asia Passes, Short Break Adventures and tours operated by 3rd party suppliers. Discounts apply to new bookings only. The discount applies to the land tour price only and cannot be used in conjunction with any other offer. Discount does not apply to local payments, permits, additional travel arrangements, international and local airfares. A deposit of $100 per person per tour is required on booking with full payment required a minimum of 56 days prior to departure. All tours subject to availability. Prices are per person based on twin share accommodation, low season, tour only. Prices, itineraries and inclusions are subject to change without notice. Please note that unless the departure date is marked Departure Guaranteed (DG), there might be some changes to the tour including the departure date. This offer may be changed or withdrawn without notice at any time. Other restrictions may apply.

×

$1,012

Get Our Price
Get Quote

From

Thu,

Jul 22, 2021

To

Thu,

Aug 05, 2021
Deals

Promotions For This Departure

Current Promotions

Call or submit a quote for award-winning value and service!

15% Off 18-29s Trips

Mention Promo Code: PT8081

15% Off 18-29s Trips

Promotion Details

Got your eye on the trip of a lifetime but need some time to get it together? Book an 18-29s trip at least 12 months in advance and get 10% off. Plus as always receive our AffordableTours.com 5% extra savings.

Must Book By Mon, Sep 30, 2019

View Promotion Terms & Conditions ›

10% discount applies to Intrepid 18 to 29's tours only for departures booked & deposited at least 12 months prior to travel. Excludes Tailor-made, Asia Passes, Short Break Adventures and tours operated by 3rd party suppliers. Discounts apply to new bookings only. The discount applies to the land tour price only and cannot be used in conjunction with any other offer. Discount does not apply to local payments, permits, additional travel arrangements, international and local airfares. A deposit of $100 per person per tour is required on booking with full payment required a minimum of 56 days prior to departure. All tours subject to availability. Prices are per person based on twin share accommodation, low season, tour only. Prices, itineraries and inclusions are subject to change without notice. Please note that unless the departure date is marked Departure Guaranteed (DG), there might be some changes to the tour including the departure date. This offer may be changed or withdrawn without notice at any time. Other restrictions may apply.

×

$1,012

Get Our Price
Get Quote

From

Thu,

Jul 29, 2021

To

Thu,

Aug 12, 2021
Deals

Promotions For This Departure

Current Promotions

Call or submit a quote for award-winning value and service!

15% Off 18-29s Trips

Mention Promo Code: PT8081

15% Off 18-29s Trips

Promotion Details

Got your eye on the trip of a lifetime but need some time to get it together? Book an 18-29s trip at least 12 months in advance and get 10% off. Plus as always receive our AffordableTours.com 5% extra savings.

Must Book By Mon, Sep 30, 2019

View Promotion Terms & Conditions ›

10% discount applies to Intrepid 18 to 29's tours only for departures booked & deposited at least 12 months prior to travel. Excludes Tailor-made, Asia Passes, Short Break Adventures and tours operated by 3rd party suppliers. Discounts apply to new bookings only. The discount applies to the land tour price only and cannot be used in conjunction with any other offer. Discount does not apply to local payments, permits, additional travel arrangements, international and local airfares. A deposit of $100 per person per tour is required on booking with full payment required a minimum of 56 days prior to departure. All tours subject to availability. Prices are per person based on twin share accommodation, low season, tour only. Prices, itineraries and inclusions are subject to change without notice. Please note that unless the departure date is marked Departure Guaranteed (DG), there might be some changes to the tour including the departure date. This offer may be changed or withdrawn without notice at any time. Other restrictions may apply.

×

$1,012

Get Our Price
Get Quote

From

Thu,

Aug 12, 2021

To

Thu,

Aug 26, 2021
Deals

Promotions For This Departure

Current Promotions

Call or submit a quote for award-winning value and service!

15% Off 18-29s Trips

Mention Promo Code: PT8081

15% Off 18-29s Trips

Promotion Details

Got your eye on the trip of a lifetime but need some time to get it together? Book an 18-29s trip at least 12 months in advance and get 10% off. Plus as always receive our AffordableTours.com 5% extra savings.

Must Book By Mon, Sep 30, 2019

View Promotion Terms & Conditions ›

10% discount applies to Intrepid 18 to 29's tours only for departures booked & deposited at least 12 months prior to travel. Excludes Tailor-made, Asia Passes, Short Break Adventures and tours operated by 3rd party suppliers. Discounts apply to new bookings only. The discount applies to the land tour price only and cannot be used in conjunction with any other offer. Discount does not apply to local payments, permits, additional travel arrangements, international and local airfares. A deposit of $100 per person per tour is required on booking with full payment required a minimum of 56 days prior to departure. All tours subject to availability. Prices are per person based on twin share accommodation, low season, tour only. Prices, itineraries and inclusions are subject to change without notice. Please note that unless the departure date is marked Departure Guaranteed (DG), there might be some changes to the tour including the departure date. This offer may be changed or withdrawn without notice at any time. Other restrictions may apply.

×

$1,012

Get Our Price
Get Quote

From

Thu,

Aug 26, 2021

To

Thu,

Sep 09, 2021
Deals

Promotions For This Departure

Current Promotions

Call or submit a quote for award-winning value and service!

15% Off 18-29s Trips

Mention Promo Code: PT8081

15% Off 18-29s Trips

Promotion Details

Got your eye on the trip of a lifetime but need some time to get it together? Book an 18-29s trip at least 12 months in advance and get 10% off. Plus as always receive our AffordableTours.com 5% extra savings.

Must Book By Mon, Sep 30, 2019

View Promotion Terms & Conditions ›

10% discount applies to Intrepid 18 to 29's tours only for departures booked & deposited at least 12 months prior to travel. Excludes Tailor-made, Asia Passes, Short Break Adventures and tours operated by 3rd party suppliers. Discounts apply to new bookings only. The discount applies to the land tour price only and cannot be used in conjunction with any other offer. Discount does not apply to local payments, permits, additional travel arrangements, international and local airfares. A deposit of $100 per person per tour is required on booking with full payment required a minimum of 56 days prior to departure. All tours subject to availability. Prices are per person based on twin share accommodation, low season, tour only. Prices, itineraries and inclusions are subject to change without notice. Please note that unless the departure date is marked Departure Guaranteed (DG), there might be some changes to the tour including the departure date. This offer may be changed or withdrawn without notice at any time. Other restrictions may apply.

×

$1,012

Get Our Price
Get Quote

From

Thu,

Sep 09, 2021

To

Thu,

Sep 23, 2021
Deals

Promotions For This Departure

Current Promotions

Call or submit a quote for award-winning value and service!

15% Off 18-29s Trips

Mention Promo Code: PT8081

15% Off 18-29s Trips

Promotion Details

Got your eye on the trip of a lifetime but need some time to get it together? Book an 18-29s trip at least 12 months in advance and get 10% off. Plus as always receive our AffordableTours.com 5% extra savings.

Must Book By Mon, Sep 30, 2019

View Promotion Terms & Conditions ›

10% discount applies to Intrepid 18 to 29's tours only for departures booked & deposited at least 12 months prior to travel. Excludes Tailor-made, Asia Passes, Short Break Adventures and tours operated by 3rd party suppliers. Discounts apply to new bookings only. The discount applies to the land tour price only and cannot be used in conjunction with any other offer. Discount does not apply to local payments, permits, additional travel arrangements, international and local airfares. A deposit of $100 per person per tour is required on booking with full payment required a minimum of 56 days prior to departure. All tours subject to availability. Prices are per person based on twin share accommodation, low season, tour only. Prices, itineraries and inclusions are subject to change without notice. Please note that unless the departure date is marked Departure Guaranteed (DG), there might be some changes to the tour including the departure date. This offer may be changed or withdrawn without notice at any time. Other restrictions may apply.

×

$1,012

Get Our Price
Get Quote

From

Thu,

Sep 23, 2021

To

Thu,

Oct 07, 2021
Deals

Promotions For This Departure

Current Promotions

Call or submit a quote for award-winning value and service!

15% Off 18-29s Trips

Mention Promo Code: PT8081

15% Off 18-29s Trips

Promotion Details

Got your eye on the trip of a lifetime but need some time to get it together? Book an 18-29s trip at least 12 months in advance and get 10% off. Plus as always receive our AffordableTours.com 5% extra savings.

Must Book By Mon, Sep 30, 2019

View Promotion Terms & Conditions ›

10% discount applies to Intrepid 18 to 29's tours only for departures booked & deposited at least 12 months prior to travel. Excludes Tailor-made, Asia Passes, Short Break Adventures and tours operated by 3rd party suppliers. Discounts apply to new bookings only. The discount applies to the land tour price only and cannot be used in conjunction with any other offer. Discount does not apply to local payments, permits, additional travel arrangements, international and local airfares. A deposit of $100 per person per tour is required on booking with full payment required a minimum of 56 days prior to departure. All tours subject to availability. Prices are per person based on twin share accommodation, low season, tour only. Prices, itineraries and inclusions are subject to change without notice. Please note that unless the departure date is marked Departure Guaranteed (DG), there might be some changes to the tour including the departure date. This offer may be changed or withdrawn without notice at any time. Other restrictions may apply.

×

$1,012

Get Our Price
Get Quote

From

Thu,

Oct 07, 2021

To

Thu,

Oct 21, 2021
Deals

Promotions For This Departure

Current Promotions

Call or submit a quote for award-winning value and service!

15% Off 18-29s Trips

Mention Promo Code: PT8081

15% Off 18-29s Trips

Promotion Details

Got your eye on the trip of a lifetime but need some time to get it together? Book an 18-29s trip at least 12 months in advance and get 10% off. Plus as always receive our AffordableTours.com 5% extra savings.

Must Book By Mon, Sep 30, 2019

View Promotion Terms & Conditions ›

10% discount applies to Intrepid 18 to 29's tours only for departures booked & deposited at least 12 months prior to travel. Excludes Tailor-made, Asia Passes, Short Break Adventures and tours operated by 3rd party suppliers. Discounts apply to new bookings only. The discount applies to the land tour price only and cannot be used in conjunction with any other offer. Discount does not apply to local payments, permits, additional travel arrangements, international and local airfares. A deposit of $100 per person per tour is required on booking with full payment required a minimum of 56 days prior to departure. All tours subject to availability. Prices are per person based on twin share accommodation, low season, tour only. Prices, itineraries and inclusions are subject to change without notice. Please note that unless the departure date is marked Departure Guaranteed (DG), there might be some changes to the tour including the departure date. This offer may be changed or withdrawn without notice at any time. Other restrictions may apply.

×

$1,012

Get Our Price
Get Quote

From

Thu,

Oct 14, 2021

To

Thu,

Oct 28, 2021
Deals

Promotions For This Departure

Current Promotions

Call or submit a quote for award-winning value and service!

15% Off 18-29s Trips

Mention Promo Code: PT8081

15% Off 18-29s Trips

Promotion Details

Got your eye on the trip of a lifetime but need some time to get it together? Book an 18-29s trip at least 12 months in advance and get 10% off. Plus as always receive our AffordableTours.com 5% extra savings.

Must Book By Mon, Sep 30, 2019

View Promotion Terms & Conditions ›

10% discount applies to Intrepid 18 to 29's tours only for departures booked & deposited at least 12 months prior to travel. Excludes Tailor-made, Asia Passes, Short Break Adventures and tours operated by 3rd party suppliers. Discounts apply to new bookings only. The discount applies to the land tour price only and cannot be used in conjunction with any other offer. Discount does not apply to local payments, permits, additional travel arrangements, international and local airfares. A deposit of $100 per person per tour is required on booking with full payment required a minimum of 56 days prior to departure. All tours subject to availability. Prices are per person based on twin share accommodation, low season, tour only. Prices, itineraries and inclusions are subject to change without notice. Please note that unless the departure date is marked Departure Guaranteed (DG), there might be some changes to the tour including the departure date. This offer may be changed or withdrawn without notice at any time. Other restrictions may apply.

×

$1,012

Get Our Price
Get Quote

From

Thu,

Oct 21, 2021

To

Thu,

Nov 04, 2021
Deals

Promotions For This Departure

Current Promotions

Call or submit a quote for award-winning value and service!

15% Off 18-29s Trips

Mention Promo Code: PT8081

15% Off 18-29s Trips

Promotion Details

Got your eye on the trip of a lifetime but need some time to get it together? Book an 18-29s trip at least 12 months in advance and get 10% off. Plus as always receive our AffordableTours.com 5% extra savings.

Must Book By Mon, Sep 30, 2019

View Promotion Terms & Conditions ›

10% discount applies to Intrepid 18 to 29's tours only for departures booked & deposited at least 12 months prior to travel. Excludes Tailor-made, Asia Passes, Short Break Adventures and tours operated by 3rd party suppliers. Discounts apply to new bookings only. The discount applies to the land tour price only and cannot be used in conjunction with any other offer. Discount does not apply to local payments, permits, additional travel arrangements, international and local airfares. A deposit of $100 per person per tour is required on booking with full payment required a minimum of 56 days prior to departure. All tours subject to availability. Prices are per person based on twin share accommodation, low season, tour only. Prices, itineraries and inclusions are subject to change without notice. Please note that unless the departure date is marked Departure Guaranteed (DG), there might be some changes to the tour including the departure date. This offer may be changed or withdrawn without notice at any time. Other restrictions may apply.

×

$1,012

Get Our Price
Get Quote

From

Thu,

Oct 28, 2021

To

Thu,

Nov 11, 2021
Deals

Promotions For This Departure

Current Promotions

Call or submit a quote for award-winning value and service!

15% Off 18-29s Trips

Mention Promo Code: PT8081

15% Off 18-29s Trips

Promotion Details

Got your eye on the trip of a lifetime but need some time to get it together? Book an 18-29s trip at least 12 months in advance and get 10% off. Plus as always receive our AffordableTours.com 5% extra savings.

Must Book By Mon, Sep 30, 2019

View Promotion Terms & Conditions ›

10% discount applies to Intrepid 18 to 29's tours only for departures booked & deposited at least 12 months prior to travel. Excludes Tailor-made, Asia Passes, Short Break Adventures and tours operated by 3rd party suppliers. Discounts apply to new bookings only. The discount applies to the land tour price only and cannot be used in conjunction with any other offer. Discount does not apply to local payments, permits, additional travel arrangements, international and local airfares. A deposit of $100 per person per tour is required on booking with full payment required a minimum of 56 days prior to departure. All tours subject to availability. Prices are per person based on twin share accommodation, low season, tour only. Prices, itineraries and inclusions are subject to change without notice. Please note that unless the departure date is marked Departure Guaranteed (DG), there might be some changes to the tour including the departure date. This offer may be changed or withdrawn without notice at any time. Other restrictions may apply.

×

$1,012

Get Our Price
Get Quote

From

Thu,

Nov 04, 2021

To

Thu,

Nov 18, 2021
Deals

Promotions For This Departure

Current Promotions

Call or submit a quote for award-winning value and service!

15% Off 18-29s Trips

Mention Promo Code: PT8081

15% Off 18-29s Trips

Promotion Details

Got your eye on the trip of a lifetime but need some time to get it together? Book an 18-29s trip at least 12 months in advance and get 10% off. Plus as always receive our AffordableTours.com 5% extra savings.

Must Book By Mon, Sep 30, 2019

View Promotion Terms & Conditions ›

10% discount applies to Intrepid 18 to 29's tours only for departures booked & deposited at least 12 months prior to travel. Excludes Tailor-made, Asia Passes, Short Break Adventures and tours operated by 3rd party suppliers. Discounts apply to new bookings only. The discount applies to the land tour price only and cannot be used in conjunction with any other offer. Discount does not apply to local payments, permits, additional travel arrangements, international and local airfares. A deposit of $100 per person per tour is required on booking with full payment required a minimum of 56 days prior to departure. All tours subject to availability. Prices are per person based on twin share accommodation, low season, tour only. Prices, itineraries and inclusions are subject to change without notice. Please note that unless the departure date is marked Departure Guaranteed (DG), there might be some changes to the tour including the departure date. This offer may be changed or withdrawn without notice at any time. Other restrictions may apply.

×

$1,012

Get Our Price
Get Quote

From

Thu,

Nov 11, 2021

To

Thu,

Nov 25, 2021
Deals

Promotions For This Departure

Current Promotions

Call or submit a quote for award-winning value and service!

15% Off 18-29s Trips

Mention Promo Code: PT8081

15% Off 18-29s Trips

Promotion Details

Got your eye on the trip of a lifetime but need some time to get it together? Book an 18-29s trip at least 12 months in advance and get 10% off. Plus as always receive our AffordableTours.com 5% extra savings.

Must Book By Mon, Sep 30, 2019

View Promotion Terms & Conditions ›

10% discount applies to Intrepid 18 to 29's tours only for departures booked & deposited at least 12 months prior to travel. Excludes Tailor-made, Asia Passes, Short Break Adventures and tours operated by 3rd party suppliers. Discounts apply to new bookings only. The discount applies to the land tour price only and cannot be used in conjunction with any other offer. Discount does not apply to local payments, permits, additional travel arrangements, international and local airfares. A deposit of $100 per person per tour is required on booking with full payment required a minimum of 56 days prior to departure. All tours subject to availability. Prices are per person based on twin share accommodation, low season, tour only. Prices, itineraries and inclusions are subject to change without notice. Please note that unless the departure date is marked Departure Guaranteed (DG), there might be some changes to the tour including the departure date. This offer may be changed or withdrawn without notice at any time. Other restrictions may apply.

×

$1,012

Get Our Price
Get Quote

From

Thu,

Nov 18, 2021

To

Thu,

Dec 02, 2021
Deals

Promotions For This Departure

Current Promotions

Call or submit a quote for award-winning value and service!

15% Off 18-29s Trips

Mention Promo Code: PT8081

15% Off 18-29s Trips

Promotion Details

Got your eye on the trip of a lifetime but need some time to get it together? Book an 18-29s trip at least 12 months in advance and get 10% off. Plus as always receive our AffordableTours.com 5% extra savings.

Must Book By Mon, Sep 30, 2019

View Promotion Terms & Conditions ›

10% discount applies to Intrepid 18 to 29's tours only for departures booked & deposited at least 12 months prior to travel. Excludes Tailor-made, Asia Passes, Short Break Adventures and tours operated by 3rd party suppliers. Discounts apply to new bookings only. The discount applies to the land tour price only and cannot be used in conjunction with any other offer. Discount does not apply to local payments, permits, additional travel arrangements, international and local airfares. A deposit of $100 per person per tour is required on booking with full payment required a minimum of 56 days prior to departure. All tours subject to availability. Prices are per person based on twin share accommodation, low season, tour only. Prices, itineraries and inclusions are subject to change without notice. Please note that unless the departure date is marked Departure Guaranteed (DG), there might be some changes to the tour including the departure date. This offer may be changed or withdrawn without notice at any time. Other restrictions may apply.

×

$1,012

Get Our Price
Get Quote

From

Thu,

Nov 25, 2021

To

Thu,

Dec 09, 2021
Deals

Promotions For This Departure

Current Promotions

Call or submit a quote for award-winning value and service!

15% Off 18-29s Trips

Mention Promo Code: PT8081

15% Off 18-29s Trips

Promotion Details

Got your eye on the trip of a lifetime but need some time to get it together? Book an 18-29s trip at least 12 months in advance and get 10% off. Plus as always receive our AffordableTours.com 5% extra savings.

Must Book By Mon, Sep 30, 2019

View Promotion Terms & Conditions ›

10% discount applies to Intrepid 18 to 29's tours only for departures booked & deposited at least 12 months prior to travel. Excludes Tailor-made, Asia Passes, Short Break Adventures and tours operated by 3rd party suppliers. Discounts apply to new bookings only. The discount applies to the land tour price only and cannot be used in conjunction with any other offer. Discount does not apply to local payments, permits, additional travel arrangements, international and local airfares. A deposit of $100 per person per tour is required on booking with full payment required a minimum of 56 days prior to departure. All tours subject to availability. Prices are per person based on twin share accommodation, low season, tour only. Prices, itineraries and inclusions are subject to change without notice. Please note that unless the departure date is marked Departure Guaranteed (DG), there might be some changes to the tour including the departure date. This offer may be changed or withdrawn without notice at any time. Other restrictions may apply.

×

$1,012

Get Our Price
Get Quote

From

Thu,

Dec 02, 2021

To

Thu,

Dec 16, 2021
Deals

Promotions For This Departure

Current Promotions

Call or submit a quote for award-winning value and service!

15% Off 18-29s Trips

Mention Promo Code: PT8081

15% Off 18-29s Trips

Promotion Details

Got your eye on the trip of a lifetime but need some time to get it together? Book an 18-29s trip at least 12 months in advance and get 10% off. Plus as always receive our AffordableTours.com 5% extra savings.

Must Book By Mon, Sep 30, 2019

View Promotion Terms & Conditions ›

10% discount applies to Intrepid 18 to 29's tours only for departures booked & deposited at least 12 months prior to travel. Excludes Tailor-made, Asia Passes, Short Break Adventures and tours operated by 3rd party suppliers. Discounts apply to new bookings only. The discount applies to the land tour price only and cannot be used in conjunction with any other offer. Discount does not apply to local payments, permits, additional travel arrangements, international and local airfares. A deposit of $100 per person per tour is required on booking with full payment required a minimum of 56 days prior to departure. All tours subject to availability. Prices are per person based on twin share accommodation, low season, tour only. Prices, itineraries and inclusions are subject to change without notice. Please note that unless the departure date is marked Departure Guaranteed (DG), there might be some changes to the tour including the departure date. This offer may be changed or withdrawn without notice at any time. Other restrictions may apply.

×

$1,012

Get Our Price
Get Quote

From

Thu,

Dec 09, 2021

To

Thu,

Dec 23, 2021
Deals

Promotions For This Departure

Current Promotions

Call or submit a quote for award-winning value and service!

15% Off 18-29s Trips

Mention Promo Code: PT8081

15% Off 18-29s Trips

Promotion Details

Got your eye on the trip of a lifetime but need some time to get it together? Book an 18-29s trip at least 12 months in advance and get 10% off. Plus as always receive our AffordableTours.com 5% extra savings.

Must Book By Mon, Sep 30, 2019

View Promotion Terms & Conditions ›

10% discount applies to Intrepid 18 to 29's tours only for departures booked & deposited at least 12 months prior to travel. Excludes Tailor-made, Asia Passes, Short Break Adventures and tours operated by 3rd party suppliers. Discounts apply to new bookings only. The discount applies to the land tour price only and cannot be used in conjunction with any other offer. Discount does not apply to local payments, permits, additional travel arrangements, international and local airfares. A deposit of $100 per person per tour is required on booking with full payment required a minimum of 56 days prior to departure. All tours subject to availability. Prices are per person based on twin share accommodation, low season, tour only. Prices, itineraries and inclusions are subject to change without notice. Please note that unless the departure date is marked Departure Guaranteed (DG), there might be some changes to the tour including the departure date. This offer may be changed or withdrawn without notice at any time. Other restrictions may apply.

×

$1,012

Get Our Price
Get Quote

From

Thu,

Dec 16, 2021

To

Thu,

Dec 30, 2021
Deals

Promotions For This Departure

Current Promotions

Call or submit a quote for award-winning value and service!

15% Off 18-29s Trips

Mention Promo Code: PT8081

15% Off 18-29s Trips

Promotion Details

Got your eye on the trip of a lifetime but need some time to get it together? Book an 18-29s trip at least 12 months in advance and get 10% off. Plus as always receive our AffordableTours.com 5% extra savings.

Must Book By Mon, Sep 30, 2019

View Promotion Terms & Conditions ›

10% discount applies to Intrepid 18 to 29's tours only for departures booked & deposited at least 12 months prior to travel. Excludes Tailor-made, Asia Passes, Short Break Adventures and tours operated by 3rd party suppliers. Discounts apply to new bookings only. The discount applies to the land tour price only and cannot be used in conjunction with any other offer. Discount does not apply to local payments, permits, additional travel arrangements, international and local airfares. A deposit of $100 per person per tour is required on booking with full payment required a minimum of 56 days prior to departure. All tours subject to availability. Prices are per person based on twin share accommodation, low season, tour only. Prices, itineraries and inclusions are subject to change without notice. Please note that unless the departure date is marked Departure Guaranteed (DG), there might be some changes to the tour including the departure date. This offer may be changed or withdrawn without notice at any time. Other restrictions may apply.

×

$1,012

Get Our Price
Get Quote

From

Sat,

Dec 18, 2021

To

Sat,

Jan 01, 2022
Deals

Promotions For This Departure

Current Promotions

Call or submit a quote for award-winning value and service!

15% Off 18-29s Trips

Mention Promo Code: PT8081

15% Off 18-29s Trips

Promotion Details

Got your eye on the trip of a lifetime but need some time to get it together? Book an 18-29s trip at least 12 months in advance and get 10% off. Plus as always receive our AffordableTours.com 5% extra savings.

Must Book By Mon, Sep 30, 2019

View Promotion Terms & Conditions ›

10% discount applies to Intrepid 18 to 29's tours only for departures booked & deposited at least 12 months prior to travel. Excludes Tailor-made, Asia Passes, Short Break Adventures and tours operated by 3rd party suppliers. Discounts apply to new bookings only. The discount applies to the land tour price only and cannot be used in conjunction with any other offer. Discount does not apply to local payments, permits, additional travel arrangements, international and local airfares. A deposit of $100 per person per tour is required on booking with full payment required a minimum of 56 days prior to departure. All tours subject to availability. Prices are per person based on twin share accommodation, low season, tour only. Prices, itineraries and inclusions are subject to change without notice. Please note that unless the departure date is marked Departure Guaranteed (DG), there might be some changes to the tour including the departure date. This offer may be changed or withdrawn without notice at any time. Other restrictions may apply.

×

$1,012

Get Our Price
Get Quote

From

Thu,

Dec 23, 2021

To

Thu,

Jan 06, 2022
Deals

Promotions For This Departure

Current Promotions

Call or submit a quote for award-winning value and service!

15% Off 18-29s Trips

Mention Promo Code: PT8081

15% Off 18-29s Trips

Promotion Details

Got your eye on the trip of a lifetime but need some time to get it together? Book an 18-29s trip at least 12 months in advance and get 10% off. Plus as always receive our AffordableTours.com 5% extra savings.

Must Book By Mon, Sep 30, 2019

View Promotion Terms & Conditions ›

10% discount applies to Intrepid 18 to 29's tours only for departures booked & deposited at least 12 months prior to travel. Excludes Tailor-made, Asia Passes, Short Break Adventures and tours operated by 3rd party suppliers. Discounts apply to new bookings only. The discount applies to the land tour price only and cannot be used in conjunction with any other offer. Discount does not apply to local payments, permits, additional travel arrangements, international and local airfares. A deposit of $100 per person per tour is required on booking with full payment required a minimum of 56 days prior to departure. All tours subject to availability. Prices are per person based on twin share accommodation, low season, tour only. Prices, itineraries and inclusions are subject to change without notice. Please note that unless the departure date is marked Departure Guaranteed (DG), there might be some changes to the tour including the departure date. This offer may be changed or withdrawn without notice at any time. Other restrictions may apply.

×

$1,012

Get Our Price
Get Quote

From

Sat,

Dec 25, 2021

To

Sat,

Jan 08, 2022
Deals

Promotions For This Departure

Current Promotions

Call or submit a quote for award-winning value and service!

15% Off 18-29s Trips

Mention Promo Code: PT8081

15% Off 18-29s Trips

Promotion Details

Got your eye on the trip of a lifetime but need some time to get it together? Book an 18-29s trip at least 12 months in advance and get 10% off. Plus as always receive our AffordableTours.com 5% extra savings.

Must Book By Mon, Sep 30, 2019

View Promotion Terms & Conditions ›

10% discount applies to Intrepid 18 to 29's tours only for departures booked & deposited at least 12 months prior to travel. Excludes Tailor-made, Asia Passes, Short Break Adventures and tours operated by 3rd party suppliers. Discounts apply to new bookings only. The discount applies to the land tour price only and cannot be used in conjunction with any other offer. Discount does not apply to local payments, permits, additional travel arrangements, international and local airfares. A deposit of $100 per person per tour is required on booking with full payment required a minimum of 56 days prior to departure. All tours subject to availability. Prices are per person based on twin share accommodation, low season, tour only. Prices, itineraries and inclusions are subject to change without notice. Please note that unless the departure date is marked Departure Guaranteed (DG), there might be some changes to the tour including the departure date. This offer may be changed or withdrawn without notice at any time. Other restrictions may apply.

×

$1,012

Get Our Price
Get Quote

From

Thu,

Dec 30, 2021

To

Thu,

Jan 13, 2022
Deals

Promotions For This Departure

Current Promotions

Call or submit a quote for award-winning value and service!

15% Off 18-29s Trips

Mention Promo Code: PT8081

15% Off 18-29s Trips

Promotion Details

Got your eye on the trip of a lifetime but need some time to get it together? Book an 18-29s trip at least 12 months in advance and get 10% off. Plus as always receive our AffordableTours.com 5% extra savings.

Must Book By Mon, Sep 30, 2019

View Promotion Terms & Conditions ›

10% discount applies to Intrepid 18 to 29's tours only for departures booked & deposited at least 12 months prior to travel. Excludes Tailor-made, Asia Passes, Short Break Adventures and tours operated by 3rd party suppliers. Discounts apply to new bookings only. The discount applies to the land tour price only and cannot be used in conjunction with any other offer. Discount does not apply to local payments, permits, additional travel arrangements, international and local airfares. A deposit of $100 per person per tour is required on booking with full payment required a minimum of 56 days prior to departure. All tours subject to availability. Prices are per person based on twin share accommodation, low season, tour only. Prices, itineraries and inclusions are subject to change without notice. Please note that unless the departure date is marked Departure Guaranteed (DG), there might be some changes to the tour including the departure date. This offer may be changed or withdrawn without notice at any time. Other restrictions may apply.

×

$1,012

Get Our Price
Get Quote
* Departure Dates in bold denote Guaranteed Departures
Call or submit a quote for award-winning value and service!
15% Off 18-29s Trips
Mention Promo Code: PT8081
15% Off 18-29s Trips
15% Off 18-29s Trips
Promotion Details
Got your eye on the trip of a lifetime but need some time to get it together? Book an 18-29s trip at least 12 months in advance and get 10% off. Plus as always receive our AffordableTours.com 5% extra savings.
Must Book By Mon, Sep 30, 2019
View Promotion Terms & Conditions ›
10% discount applies to Intrepid 18 to 29's tours only for departures booked & deposited at least 12 months prior to travel. Excludes Tailor-made, Asia Passes, Short Break Adventures and tours operated by 3rd party suppliers. Discounts apply to new bookings only. The discount applies to the land tour price only and cannot be used in conjunction with any other offer. Discount does not apply to local payments, permits, additional travel arrangements, international and local airfares. A deposit of $100 per person per tour is required on booking with full payment required a minimum of 56 days prior to departure. All tours subject to availability. Prices are per person based on twin share accommodation, low season, tour only. Prices, itineraries and inclusions are subject to change without notice. Please note that unless the departure date is marked Departure Guaranteed (DG), there might be some changes to the tour including the departure date. This offer may be changed or withdrawn without notice at any time. Other restrictions may apply.
Countries Visited
Cities Visited
Tour Itinerary
From Ho Chi Minh to Hanoi, experience authentic Vietnam on this 15-day tour. See how the locals live on on the Mekong Delta, get your beach on in Tuy Hoa and discover history and yum yums galore in Hoi An and Hue. Drift the emerald waters around Cat Ba Island by boat and go for a snoop through any of Hanoi's many markets. This is the make-em-jealous, full-on, once-in-a-lifetime trip up the coast of Vietnam you've been waiting for. Ready, set, pagoda.
Day 1: Ho Chi Minh City
Xin chao! Welcome to Vietnam. Your adventure begins with a welcome meeting at 6 pm. Please look for a note in the hotel lobby or ask the hotel reception where it will take place. If you can't arrange a flight that will arrive in time, you may wish to arrive a day early so you're able to attend. We'll be happy to book additional accommodation for you (subject to availability). If you're going to be late, please inform the hotel reception. We'll be collecting your insurance details and next of kin information at this meeting, so please ensure you have all these details to provide to your leader. Formerly known as Saigon, Ho Chi Minh City is characterised by a vast array of sights and sounds, and is a fascinating blend of old and new, East and West. The huge number of people rushing about their daily lives in Vietnam's largest city gives it a dynamic atmosphere and the French influence is evident in the excellent baguettes and coffee on offer. Much of city life takes place on the busy streets lined with shops, stalls and vendors, who have their wares spread out on the footpath and sell everything from soup to sophisticated electronics.
Day 2: Mekong Delta
Head down to the Mekong Delta and visit unexplored Ben Tre where coconut is everything and anything. The fertile delta is famous for its abundant harvests of tropical fruits and flowers as well as boating along the canals. On arrival, we board our private boat and cruise along the maze of waterways to visit some local cottage industries. Then head to our overnight local guesthouse along the water.
Day 3: Mekong Delta - Overnight Train
Rising early to the sounds of the delta coming alive, we enjoy a simple breakfast before boarding our boat, and catching a bus back to Ho Chi Minh City. Enjoy some free time in Ho Chi Minh City to go check out a few more sites or some tasty street food snacks. Late this afternoon board an overnight train to Tuy Hoa, a beach town on the central coast (approx 11 hours). Although conditions are basic, overnight trains are all part of the experience and the best way to travel long distances with the locals.
Day 4: Tuy Hoa
Arrive in Tuy Hoa early this morning for two days by the beach. Though Tuy Hoa is much quieter than its southern neighbours, you'll still find the perfect spot of sand to lay down a towel and plenty of dining options. Check out the Eglise de Mang Lang and Da Dia Reef, or head south to the Mui Dien lighthouse for a nature fix.
Day 5: Tuy Hoa - Overnight Train
Today is all yours! Soak up some more free time on the beach. Board an overnight train late in the evening bound for Danang (approx. 8 hours).
Day 6: Hoi An
Arrive in Danang and travel by minibus to Hoi An (approx 1 hr). Recently declared a World Heritage site, Hoi An is being beautifully restored and preserved. Known as Faifo to early western traders, it was one of South East Asia's major international ports during the 17th, 18th and 19th centuries. Today, parts of Hoi An look exactly as they did more than a century ago and it retains the feel of centuries past, making it the sort of place that grows on you the more you explore it. It's also a shopping mecca – with much to browse and buy. Choose from original paintings, handcrafted woodwork, ceramics, embroidery, lanterns and more. Hoi An has also become famous for its tailoring, with a great variety of fabrics and tailors to choose from. Bring your favourite piece of clothing or even just a picture, and you'll be able to have it copied.
Day 7: Hoi An
There's no better way to explore the peaceful countryside of Hoi An than by bike. For a true insight into country living in Vietnam, join your leader in cycling past green rice paddies, over small creeks and through rural villages.
Day 8: Hue
Departing Hoi An, we can pass by My Khe Beach before crossing the dramatic Hai Van Pass to the picturesque fishing village of Lang Co. After a quick stop, continue on to Hue (approx. 5 hours including stops). As the former imperial capital of Vietnam, Hue holds the treasures of Vietnam's royal past and is a curious mix of bustling streets and tranquil settings. Your afternoon is free to go exploring. The Dong Ba market, which sells everything imaginable, is a great place to spend some time. Visit the Imperial Citadel, including the Forbidden Purple City. The latter was almost totally destroyed during the Vietnam War's Tet Offensive, but the foliage-covered ruins are still atmospheric and the gaping holes left by bombs give an idea of the destruction wreaked upon the country during the war.
Day 9: Hue
Today is a free day. You may like to take a dragon boat cruise on the Perfume River, and a visit to Thien Mu Pagoda, considered by many to be the unofficial symbol of Hue. It's an active Buddhist monastery with its origins dating back to 1601. One of the most poignant displays is a car belonging to a former monk who, in 1963, drove to Saigon and set himself alight to protest against the treatment of Buddhists by the South Vietnamese regime.
Day 10: Phong Nha
Jump on the bus and make your way to Quang Tri. If you're keen, it's just a small fee to visit the Hien Luong Bridge and Vinh Moc tunnels. Hien Luong Bridge separated the North from the South during the war. The tunnels at Vinh Moc are an expansive network of limestone tunnels that locals used as shelters from the bombing. Travel onwards to Phong Nha and spend the afternoon exploring your surroundings. You'll stay just outside Phong Nha Town, which is near Phong Nha-Ke Bang National Park, an amazing landscape riddled with caves and underground rivers.
Day 11: Phong Nha - Overnight train
Enjoy a free day to explore Phong Nha-Ke Bang National Park. At 400 million years old, this World Heritage site is the oldest karst mountain range in Asia. You might like to take a boat through Phong Nha Cave, or check out the spectacular cavern of Paradise Cave. If caves aren't your thing, chat with your leader about a kayaking adventure in Suoi Mooc. Otherwise chill out with a coffee and soak in the river views. Later today you'll head back to Dong Hoi and hop back on a sleeper train (approximately 8 pm to 5.50 am) – you'll be a pro at this by now.
Day 12: Hanoi
Arrive in Hanoi very early (approx. 5.30 am) and transfer to your hotel. Then leave your gear in a day room at the hotel. The capital of Vietnam is a charming city with a population of over six million. Hanoi is famous for its beautiful lakes, shaded boulevards, verdant public parks and its thriving Old Quarter, which is an architectural museum piece with blocks of ochre buildings retaining the air of a 1930s provincial French town. As Vietnam develops to compete with other South East Asian countries, the beautiful Hoan Kiem Lake reflects the contrasts of modern office buildings, old Buddhist temples and the tangle of ancient streets in its still surface. Take a walking tour of the Old Quarter. You'll visit the Dong Xuan market, the biggest wholesale market in northern Vietnam, stroll through the ancient '36 streets' where you can discover an amazing selection of shops selling everything from souvenirs to exquisite silk clothing, beautifully embroidered tablecloths. Your leader will point out some of the unique architecture around Hoan Kiem Lake and the myths and legends of the lake.
Day 13: Cat Ba Island
Travel by bus and ferry (approximately 3.5 hours) to Cat Ba Island, the largest island in the UNESCO-listed Halong Bay. With thousands of little limestone islands scattered around, this area is one of those quintessential Vietnamese scenes in which bright green water is dotted with traditional junk boats and limestone karsts. Take a cruise around Lan Ha Bay with lunch on the boat, then get up close and personal with this other-worldly landscape by kayak. Stay overnight on Cat Ba Island and enjoy a dip at one of the beaches and a cold beer.
Day 14: Hanoi
Wake up in paradise, maybe starting your morning with a refreshing swim. Make sure you soak up as much sun and sand as possible, because it's back to Hanoi this afternoon via ferry and bus. Tonight you can head out for an optional farewell dinner with your new friends and spend the evening swapping stories and contact details for the inevitable post-trip catch-up. 
Day 15: Hanoi
The trip ends this morning. There are no activities planned for the final day and you are able to depart the accommodation at any time.
Mekong Delta - Boat cruise and homestay
Hoi An - Old Town walking tour
Hoi An - Countryside bicycle tour
Hanoi - Old Quarter Walking Tour
Cat Ba Island - Kayaking
Cat Ba Island - Boat trip on Lan Ha Bay
Meals
1 Breakfast(s) Included
2 Lunch(es) Included
1 Dinner(s) Included

Style: Basix

Guesthouse (2 nights), Hotel (9 nights), Overnight sleeper train (3 nights)
Question: How many suitcases can I take with me on my trip?
Each person is allowed one "check-in," and one "carry-on." Remember to take all valuables with you as "carry-on", because electronic equipment, cameras, laptops, jewelry, business documents and money are not covered by the airlines' liability, so always carry them aboard with you.
Question: Is Airfare Included in the Price?
Airfare from your point of origin to and from the trip is not included in the land price.
Note: AffordableTours.com is a travel agent for Intrepid. All prices, itineraries, accommodations and dates are subject to change without notice and at any time by the tour operators. All prices are USD per person and based on double occupancy. Availability is limited and must be reconfirmed at time of booking. Please call us toll free at 1-800-935-2620 to confirm availability and current pricing on all our discounted specials. The prices on this website are not guaranteed until a deposit has been made. We are not responsible for errors, omissions, or changes in these prices until a booking has been confirmed by one of our agents. Some land prices may include an internal air component and discounts will not be offered on the internal air component. Discounts will not be offered on packages with a land price of less than $500.
There are many friendly consultants at AffordableTours.com that are ready to answer any of your questions or assist you with your reservation.

Please note: For pricing information, please submit a quote request or call to speak with a qualified travel consultant. We will not be able to send you a price quotation from this Q&A section.