Dates & Prices
Start Date
End Date
Offers
Brochure
Land Price
Our Price
Quote
Oct 05, 2020
Oct 19, 2020
Call Us

$2,590

Get Our Price
Get Quote
Oct 11, 2020
Oct 25, 2020
Call Us

$2,450

Get Our Price
Get Quote
Oct 12, 2020
Oct 26, 2020
Call Us

$2,520

Get Our Price
Get Quote
Oct 18, 2020
Nov 01, 2020
Call Us

$2,380

Get Our Price
Get Quote
Oct 19, 2020
Nov 02, 2020
Call Us

$2,450

Get Our Price
Get Quote
Nov 08, 2020
Nov 22, 2020
Call Us

$2,450

Get Our Price
Get Quote
Nov 09, 2020
Nov 23, 2020
Call Us

$2,450

Get Our Price
Get Quote
Nov 16, 2020
Nov 30, 2020
Call Us

$2,475

Get Our Price
Get Quote
Nov 30, 2020
Dec 14, 2020
Call Us

$2,450

Get Our Price
Get Quote
Dec 13, 2020
Dec 27, 2020
Call Us

$2,620

Get Our Price
Get Quote
Dec 21, 2020
Jan 04, 2021
Call Us

$2,670

Get Our Price
Get Quote
Dec 28, 2020
Jan 11, 2021
Call Us

$2,620

Get Our Price
Get Quote
Jan 11, 2021
Jan 25, 2021
Call Us

$2,385

Get Our Price
Get Quote
Jan 18, 2021
Feb 01, 2021
Call Us

$2,300

Get Our Price
Get Quote
Feb 07, 2021
Feb 21, 2021
Call Us

$2,300

Get Our Price
Get Quote
Mar 15, 2021
Mar 29, 2021
Call Us

$2,210

Get Our Price
Get Quote
Apr 05, 2021
Apr 19, 2021
Call Us

$2,210

Get Our Price
Get Quote
Sep 13, 2021
Sep 27, 2021
Call Us

$2,210

Get Our Price
Get Quote
Sep 27, 2021
Oct 11, 2021
Call Us

$2,210

Get Our Price
Get Quote
Oct 04, 2021
Oct 18, 2021
Call Us

$2,210

Get Our Price
Get Quote
Oct 11, 2021
Oct 25, 2021
Call Us

$2,210

Get Our Price
Get Quote
Oct 17, 2021
Oct 31, 2021
Call Us

$2,210

Get Our Price
Get Quote
Oct 24, 2021
Nov 07, 2021
Call Us

$2,300

Get Our Price
Get Quote
Nov 01, 2021
Nov 15, 2021
Call Us

$2,300

Get Our Price
Get Quote
Nov 08, 2021
Nov 22, 2021
Call Us

$2,300

Get Our Price
Get Quote
Nov 15, 2021
Nov 29, 2021
Call Us

$2,300

Get Our Price
Get Quote
Nov 22, 2021
Dec 06, 2021
Call Us

$2,300

Get Our Price
Get Quote
Nov 29, 2021
Dec 13, 2021
Call Us

$2,385

Get Our Price
Get Quote
Dec 12, 2021
Dec 26, 2021
Call Us

$2,385

Get Our Price
Get Quote
Dec 19, 2021
Jan 02, 2022
Call Us

$2,385

Get Our Price
Get Quote
Dec 20, 2021
Jan 03, 2022
Call Us

$2,385

Get Our Price
Get Quote
Dec 26, 2021
Jan 09, 2022
Call Us

$2,385

Get Our Price
Get Quote
Dec 27, 2021
Jan 10, 2022
Call Us

$2,385

Get Our Price
Get Quote
Jan 03, 2022
Jan 17, 2022
Call Us

$2,210

Get Our Price
Get Quote
Jan 10, 2022
Jan 24, 2022
Call Us

$2,210

Get Our Price
Get Quote
Jan 17, 2022
Jan 31, 2022
Call Us

$2,210

Get Our Price
Get Quote
Jan 24, 2022
Feb 07, 2022
Call Us

$2,210

Get Our Price
Get Quote
Jan 31, 2022
Feb 14, 2022
Call Us

$2,210

Get Our Price
Get Quote
Feb 07, 2022
Feb 21, 2022
Call Us

$2,210

Get Our Price
Get Quote
Feb 13, 2022
Feb 27, 2022
Call Us

$2,210

Get Our Price
Get Quote
Feb 21, 2022
Mar 07, 2022
Call Us

$2,210

Get Our Price
Get Quote
Feb 28, 2022
Mar 14, 2022
Call Us

$2,210

Get Our Price
Get Quote
Mar 07, 2022
Mar 21, 2022
Call Us

$2,210

Get Our Price
Get Quote
Mar 14, 2022
Mar 28, 2022
Call Us

$2,210

Get Our Price
Get Quote
Mar 21, 2022
Apr 04, 2022
Call Us

$2,210

Get Our Price
Get Quote
Apr 04, 2022
Apr 18, 2022
Call Us

$2,210

Get Our Price
Get Quote
Sep 12, 2022
Sep 26, 2022
Call Us

$2,210

Get Our Price
Get Quote
Sep 26, 2022
Oct 10, 2022
Call Us

$2,210

Get Our Price
Get Quote
Oct 03, 2022
Oct 17, 2022
Call Us

$2,210

Get Our Price
Get Quote
Oct 10, 2022
Oct 24, 2022
Call Us

$2,210

Get Our Price
Get Quote
Oct 16, 2022
Oct 30, 2022
Call Us

$2,210

Get Our Price
Get Quote
Oct 23, 2022
Nov 06, 2022
Call Us

$2,210

Get Our Price
Get Quote
Oct 31, 2022
Nov 14, 2022
Call Us

$2,210

Get Our Price
Get Quote
Nov 07, 2022
Nov 21, 2022
Call Us

$2,210

Get Our Price
Get Quote
Nov 14, 2022
Nov 28, 2022
Call Us

$2,210

Get Our Price
Get Quote
Nov 27, 2022
Dec 11, 2022
Call Us

$2,210

Get Our Price
Get Quote
Nov 28, 2022
Dec 12, 2022
Call Us

$2,210

Get Our Price
Get Quote
Dec 11, 2022
Dec 25, 2022
Call Us

$2,210

Get Our Price
Get Quote
Dec 18, 2022
Jan 01, 2023
Call Us

$2,210

Get Our Price
Get Quote
Dec 19, 2022
Jan 02, 2023
Call Us

$2,210

Get Our Price
Get Quote
Dec 25, 2022
Jan 08, 2023
Call Us

$2,210

Get Our Price
Get Quote
Dec 26, 2022
Jan 09, 2023
Call Us

$2,210

Get Our Price
Get Quote
Call or submit a quote for award-winning value and service!
Tour Itinerary
Colourful and chaotic, vibrant, and romantic - welcome to Rajasthan. Explore India's captivating northwest on this 15-day tour, taking in fairy-tale desert cities, the treasures of the maharajah, and forts with fascinating histories. Marvel at the grandeur of the Taj Mahal in Agra, travel across the Thar Desert on camelback, and immerse yourself in romantic Jodhpur. This tour doesn't just cover Rajasthan's many bucket-list-worthy sites but also immerses you in the thrum of daily life with time spent in traditional villages, market wanderings, and plenty of memorable meals. Add a touch of comfort and some very special heritage property accommodation for a true Rajasthani travel adventure.
Day 1: Delhi
Arrive in Delhi and enjoy a complimentary transfer from the airport to your hotel. Your adventure begins with an important group meeting at 6 pm. If you arrive in Delhi with time to spare, perhaps pay a visit to the World Heritage-listed Humayun's Tomb or the 12th-century Qutub Minar. If you want a local to show you around, why not check out one of our Urban Adventures – day tours that give you a crash course in a destination.
Day 2: Agra
Today you will experience one of India's express air-conditioned trains as you travel to the Mughal city of Agra (approximately 3 hours). After arriving you'll visit the spectacular Taj Mahal. Ponder the beauty of this 17th-century masterpiece of white marble set amid beautiful formal gardens. You'll learn more about its history as you explore the site with your local guide. You will also visit the nearby Agra Fort, a huge complex built originally as a military structure of red sandstone by Emperor Akbar in 1565. In your free time a visit to Sheroes Hangout, a social enterprise that employs women affected by acid attacks, is well worthwhile.
Day 3: Fatehpur Sikri - Jaipur
Today you will rise early and leave for Jaipur. Your first stop is the deserted Mughal kingdom of Fatehpur Sikri (approximately 1.5 hours). Built during the reign of Emperor Akbar, it was abandoned shortly after his death due to a lack of available water. The stunning mosque, Jama Masjid, strikes a lovely pose within the settlement, combining Persian and Hindu aesthetics. See its staggering 54-metre-high main entrance called Buland Darwaza (Gate of Victory) which commemorates Akbar's great victory in Gujarat. You will stop for a traditional thali lunch (a plate of various selections) en route to Jaipur, the capital of the state of Rajasthan. Here traditionally dressed Rajput men wearing colourful turbans and sporting magnificent moustaches will make their way through crowded streets packed with cars, camel carts, rickshaws, trucks, and bicycles. You will also find bustling, brightly-coloured bazaars filled with hand-crafted textiles, folk art, and semi-precious stones (the local specialty).
Day 4: Jaipur
Today there's an excellent optional activity – a hot air balloon experience over Jaipur. This is a highlight for many travellers. You will then travel 11 kilometres out to the stunning medieval Amber Fort. This 16th-century marvel is a great example of Rajput architecture. Take your time, as you'll need several hours to explore this massive fortification. Next, you'll visit the various rooms and apartments of Jaipur's Royal City Palace, one of India's finest. Continue to indulge in the delights of Indian culture by watching a Bollywood film of action, romance, drama, or music (sometimes all rolled into one) at the renowned Raj Mandir Cinema. An option for free time today is to see one of five astronomical observatories built by Maharaja Jai Singh, the founder of Jaipur.
Day 5: Nawalgarh - Mandawa
Today you will drive from Jaipur to the Shekhawati region (approximately 5 hours). Mandawa is a remote town in the centre of the region, an old trading outpost between the Middle East and China. Our lunch stop today will be in Nawalgarh. On arrival in Mandawa, check into our first Heritage Property stay of the trip.
Day 6: Mandawa
Enjoy a day of exploring this amazing town, which is often referred to as an outdoor museum. Mandawa is famous for its ornate havelis (private residences). You'll notice that some are faithfully restored and others are crumbling. The havelis of this particular part of India are recognised around the country for their lavishly painted walls and art. Perhaps unwind at the day's end with a cold beer and sample some of the spicy local North Indian fare together for our included dinner. Stay again in our Heritage Property tonight.
Day 7: Bikaner
Travel deeper into the Thar Desert to the fortified town of Bikaner (approximately 5 hours). Bikaner was an important staging post on some of the great caravan routes, and thus houses a multitude of bazaars along with an impressive fort and palace.  We continue on to Junagarh Fort. Another beautiful Heritage stay tonight.
Day 8: Jaisalmer
Today you will wind along a remote desert road to the yellow sandstone citadel of Jaisalmer (approximately 7 hours). Watch as it rears its head in the arid, flat desert like a scene from 'One Thousand and One Nights'. Explore the snaking alleyways of Jaisalmer which are filled with markets and intricately carved houses. Located on the banks of Garsisar Lake in the Mehar Bagh Garden is the Jaisalmer Folklore Museum, which is well worth a visit. Enjoy another Heritage Property stay tonight.
Day 9: Jaisalmer
Enjoy further time exploring the immense Jaisalmer fort today. Within the fort itself is a maze of houses, temples, shops, and restaurants, not to mention some 3,000 permanent residents. Track down some dazzling Rajasthani fabrics, marvel at the spectacular facades of the Patwa ki Haveli and Salim Singh-ki-Haveli. Or you may wish to simply wander the labyrinthine paths and soak up the atmosphere. As night falls you will visit a local family home and partake in a special evening of traditional Rajasthani food.
Day 10: Thar Desert
No trip to Jaisalmer is complete without a desert safari, so today you'll experience one of the main highlights of your adventure. Your camel safari (approximately 1 hour) out to the pristine sand dunes of the Thar Desert is an adventure you're not likely to forget. Visiting some small villages (dhanis) along your travels, your day culminates with a relaxing dinner by the campfire. Cap it off by camping out under the stars, falling asleep to the desert ambiance in your comfortable permanent tent.
Day 11: Jodhpur
Today you drive across the desert to discover Rajasthan's second-largest city, the frenetic Jodhpur (approximately 6 hours). Jodhpur abounds in antique shops and, according to many a traveller, has the best lassi in India. It's also where the famous Jodhpur trousers originated. While you are here you will explore the colossal Mehrangarh Fort. A highlight of the fort is the expansive views from its ramparts. In your free time, you can visit India's last great palace, the Umaid Bhawan Palace. The palace was built in the years between 1929 and 1944 and named for Maharaja Umaid Singhji. His successors still reside there.
Day 12: Ranakpur - Udaipur
From Jodhpur, you will travel through the beautiful hamlet of Ranakpur (approximately 3 hours). Ranakpur is the home of a host of beautifully carved white marble Jain temples. These staggering complex temples attract Jain pilgrims from all over India, making Ranakpur one of the most important pilgrim destinations for Jains in India. We enjoy lunch at a temple today. From here you will continue on your journey to gorgeous Udaipur (approximately 5 hours).
Day 13: Udaipur
Enjoy some time exploring the atmospheric laneways of Udaipur. You will also visit the City Palace while you're here, one of the largest royal palaces in India. This structure took 400 years to build and hosts a range of treasures and antiquities, from vivid murals to royal utensils. Spend your free time today exploring the streets as you please, or perhaps venture further afield into the rolling hills. A boat ride across the water is a great way to see this impossibly charming townscape from another angle.
Day 14: Delhi
After a free morning, take a flight back to Delhi (approximately 1.5 hours, arriving at around 5.30 pm). You'll be collected and transferred to your hotel. Enjoy an evening of free time. You can continue to explore Delhi, arrange onward travel, or simply relax and unwind. If you are staying longer, there is much to see. Raj Ghat is a monument that marks the spot where Mahatma Gandhi was cremated. It is now incorporated into the National Gandhi Museum. Hauz Khas Village is a great place to escape the hustle and bustle of downtown – it's a hip artistic enclave set amid an interesting historic site.
Day 15: Delhi
Your trip comes to an end after breakfast this morning.
Complimentary Airport Arrival Transfer
Agra - Taj Mahal
Agra - Agra Fort
Fatehpur Sikri - Guided tour
Jaipur - Leader-led walking & market tour
Jaipur - Leader-led walking & market tour
Jaipur - Bollywood Movie at Raj Mandir Cinema
Jaipur - Amber Fort
Mandawa - Haveli tour
Bikaner - Junagarh Fort
Jaisalmer - Leader-led walking tour
Jaisalmer - Camel safari & overnight desert camp
Jodhpur - Meherangarh Fort
Ranakpur - Jain Temples
Ranakpur - Lunch at Jain temple
Udaipur - City Palace
Udaipur - Lake Pichola boat ride from Lal Ghat
Udaipur - Leader-led walking tour
Meals
14 Breakfast(s) Included
2 Lunch(es) Included
3 Dinner(s) Included

Style: Comfort

Camping (with facilities) (1 night), Heritage Property (4 nights), Hotel (9 nights)
Question: How many suitcases can I take with me on my trip?
Each person is allowed one "check-in," and one "carry-on." Remember to take all valuables with you as "carry-on", because electronic equipment, cameras, laptops, jewelry, business documents and money are not covered by the airlines' liability, so always carry them aboard with you.
Question: Is Airfare Included in the Price?
Airfare from your point of origin to and from the trip is not included in the land price.
Similar Tours Other Travelers Liked
The trip was both both educational and exciting. I very much enjoyed the sights and culture.
The itinerary was just as I expected! The guide was very good as were the accomodations
Intrepid did such a great job. I never had to worry about where I was supposed to be and it felt so good not to worry about a thing but just to enjoy myself. Our guide was extremely knowledgeable about culture and history.
Taiwan people very friendly. Accommodation were centrally located and easily accessible. Did extra activities then in brochure which was greatly.
Larus our tour guide did an excellent job and was very attentive to our needs. He is very knowledgeable and has a great sense of humor.
Our guide Tarang chandola was exceptional. Courteous, knowledgeable, organized, polite, professional and went above and beyond taking care of our needs and requests offen anticipating what that might be. He made sure we all had the best possible time and offered suggestions to meet the needs of everyone on the tour. This made the trip even more enjoyable.
AffordableTours.com® does not itself offer, service or administer the Travel Packages, and the ultimate terms and conditions of any Travel Package made available via the Site Offerings (including the prices quoted in connection with same) will be determined by the applicable Third-Party Travel Service Provider. AffordableTours.com® does not represent or warrant that the Price Quotes are accurate, up-to-date or free of error, or that same will be honored by the applicable Third-Party Travel Service Providers. All Price Quotes, Travel Package availability, Travel Package details/itinerary and other Content are subject to change without notice. All travel details published by and through the Site Offerings should be confirmed directly with the applicable Third-Party Travel Service Provider prior to making any travel plans. Reliance on any information made available to you by and through the Site Offerings is solely at your own risk.
How It Works
Vacationing has never been easier or cheaper with the help of a dedicated travel consultant from AffordableTours.com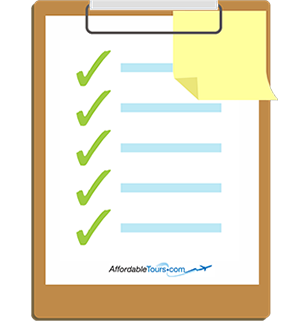 Find your perfect trip on our website and simply request a free quote. Need to speak to a live person? Call us 7 days a week at 1-800-935-2620. No robots here!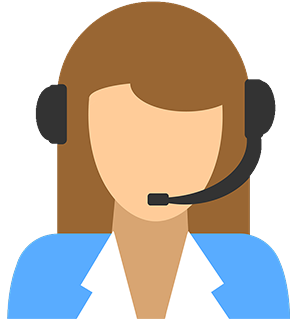 Your personal travel consultant will reach out and be your point of contact for your entire travel experience from start to finish. Did we mention you'll be working with an award winning team? Sweet!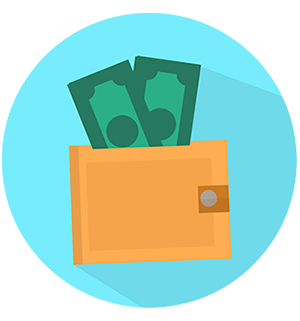 Because we're one of the largest sellers of travel, we're able to give you a discount on your vacation package. No one beats our prices!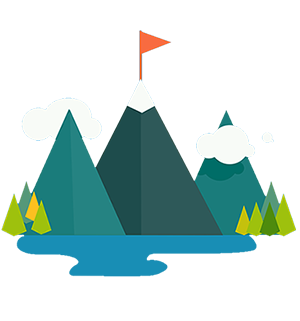 Knowing you got the best deal, all that's left is for you to pack your bags and enjoy your vacation!