Dates & Prices
Start Date
End Date
Offers
Brochure
Land Price
Our Price
Quote
Nov 07, 2020
Nov 18, 2020
Call Us

$2,570

Get Our Price
Get Quote
Nov 14, 2020
Nov 25, 2020
Call Us

$2,570

Get Our Price
Get Quote
Dec 19, 2020
Dec 30, 2020
Call Us

$2,570

Get Our Price
Get Quote
Feb 06, 2021
Feb 17, 2021
Call Us

$2,415

Get Our Price
Get Quote
Mar 06, 2021
Mar 17, 2021
Call Us

$2,325

Get Our Price
Get Quote
Mar 20, 2021
Mar 31, 2021
Call Us

$2,325

Get Our Price
Get Quote
Apr 03, 2021
Apr 14, 2021
Call Us

$2,325

Get Our Price
Get Quote
Apr 17, 2021
Apr 28, 2021
Call Us

$2,325

Get Our Price
Get Quote
May 01, 2021
May 12, 2021
Call Us

$2,235

Get Our Price
Get Quote
May 15, 2021
May 26, 2021
Call Us

$2,235

Get Our Price
Get Quote
May 29, 2021
Jun 09, 2021
Call Us

$2,235

Get Our Price
Get Quote
Jun 05, 2021
Jun 16, 2021
Call Us

$2,235

Get Our Price
Get Quote
Jun 19, 2021
Jun 30, 2021
Call Us

$2,235

Get Our Price
Get Quote
Jun 26, 2021
Jul 07, 2021
Call Us

$2,235

Get Our Price
Get Quote
Jul 03, 2021
Jul 14, 2021
Call Us

$2,235

Get Our Price
Get Quote
Jul 10, 2021
Jul 21, 2021
Call Us

$2,235

Get Our Price
Get Quote
Jul 15, 2021
Jul 26, 2021
Call Us

$2,235

Get Our Price
Get Quote
Jul 24, 2021
Aug 04, 2021
Call Us

$2,235

Get Our Price
Get Quote
Jul 31, 2021
Aug 11, 2021
Call Us

$2,235

Get Our Price
Get Quote
Aug 07, 2021
Aug 18, 2021
Call Us

$2,235

Get Our Price
Get Quote
Aug 14, 2021
Aug 25, 2021
Call Us

$2,235

Get Our Price
Get Quote
Aug 21, 2021
Sep 01, 2021
Call Us

$2,325

Get Our Price
Get Quote
Aug 28, 2021
Sep 08, 2021
Call Us

$2,325

Get Our Price
Get Quote
Sep 04, 2021
Sep 15, 2021
Call Us

$2,325

Get Our Price
Get Quote
Sep 11, 2021
Sep 22, 2021
Call Us

$2,325

Get Our Price
Get Quote
Sep 16, 2021
Sep 27, 2021
Call Us

$2,325

Get Our Price
Get Quote
Sep 18, 2021
Sep 29, 2021
Call Us

$2,325

Get Our Price
Get Quote
Sep 25, 2021
Oct 06, 2021
Call Us

$2,325

Get Our Price
Get Quote
Oct 02, 2021
Oct 13, 2021
Call Us

$2,325

Get Our Price
Get Quote
Oct 09, 2021
Oct 20, 2021
Call Us

$2,325

Get Our Price
Get Quote
Oct 16, 2021
Oct 27, 2021
Call Us

$2,415

Get Our Price
Get Quote
Oct 30, 2021
Nov 10, 2021
Call Us

$2,415

Get Our Price
Get Quote
Nov 06, 2021
Nov 17, 2021
Call Us

$2,415

Get Our Price
Get Quote
Nov 13, 2021
Nov 24, 2021
Call Us

$2,415

Get Our Price
Get Quote
Nov 20, 2021
Dec 01, 2021
Call Us

$2,415

Get Our Price
Get Quote
Nov 27, 2021
Dec 08, 2021
Call Us

$2,415

Get Our Price
Get Quote
Dec 04, 2021
Dec 15, 2021
Call Us

$2,415

Get Our Price
Get Quote
Dec 11, 2021
Dec 22, 2021
Call Us

$2,415

Get Our Price
Get Quote
Dec 18, 2021
Dec 29, 2021
Call Us

$2,415

Get Our Price
Get Quote
Dec 23, 2021
Jan 03, 2022
Call Us

$2,415

Get Our Price
Get Quote
Dec 25, 2021
Jan 05, 2022
Call Us

$2,415

Get Our Price
Get Quote
Jan 01, 2022
Jan 12, 2022
Call Us

$2,235

Get Our Price
Get Quote
Jan 08, 2022
Jan 19, 2022
Call Us

$2,235

Get Our Price
Get Quote
Jan 22, 2022
Feb 02, 2022
Call Us

$2,235

Get Our Price
Get Quote
Feb 05, 2022
Feb 16, 2022
Call Us

$2,235

Get Our Price
Get Quote
Feb 19, 2022
Mar 02, 2022
Call Us

$2,235

Get Our Price
Get Quote
Mar 05, 2022
Mar 16, 2022
Call Us

$2,235

Get Our Price
Get Quote
Mar 12, 2022
Mar 23, 2022
Call Us

$2,235

Get Our Price
Get Quote
Mar 19, 2022
Mar 30, 2022
Call Us

$2,235

Get Our Price
Get Quote
Mar 26, 2022
Apr 06, 2022
Call Us

$2,235

Get Our Price
Get Quote
Apr 02, 2022
Apr 13, 2022
Call Us

$2,235

Get Our Price
Get Quote
Apr 16, 2022
Apr 27, 2022
Call Us

$2,235

Get Our Price
Get Quote
Apr 30, 2022
May 11, 2022
Call Us

$2,235

Get Our Price
Get Quote
May 14, 2022
May 25, 2022
Call Us

$2,235

Get Our Price
Get Quote
May 28, 2022
Jun 08, 2022
Call Us

$2,235

Get Our Price
Get Quote
Jun 04, 2022
Jun 15, 2022
Call Us

$2,235

Get Our Price
Get Quote
Jun 18, 2022
Jun 29, 2022
Call Us

$2,235

Get Our Price
Get Quote
Jun 25, 2022
Jul 06, 2022
Call Us

$2,235

Get Our Price
Get Quote
Jul 02, 2022
Jul 13, 2022
Call Us

$2,235

Get Our Price
Get Quote
Jul 09, 2022
Jul 20, 2022
Call Us

$2,235

Get Our Price
Get Quote
Jul 14, 2022
Jul 25, 2022
Call Us

$2,235

Get Our Price
Get Quote
Jul 23, 2022
Aug 03, 2022
Call Us

$2,235

Get Our Price
Get Quote
Jul 30, 2022
Aug 10, 2022
Call Us

$2,235

Get Our Price
Get Quote
Aug 06, 2022
Aug 17, 2022
Call Us

$2,235

Get Our Price
Get Quote
Aug 13, 2022
Aug 24, 2022
Call Us

$2,235

Get Our Price
Get Quote
Aug 20, 2022
Aug 31, 2022
Call Us

$2,235

Get Our Price
Get Quote
Aug 27, 2022
Sep 07, 2022
Call Us

$2,235

Get Our Price
Get Quote
Sep 03, 2022
Sep 14, 2022
Call Us

$2,235

Get Our Price
Get Quote
Sep 10, 2022
Sep 21, 2022
Call Us

$2,235

Get Our Price
Get Quote
Sep 15, 2022
Sep 26, 2022
Call Us

$2,235

Get Our Price
Get Quote
Sep 17, 2022
Sep 28, 2022
Call Us

$2,235

Get Our Price
Get Quote
Sep 24, 2022
Oct 05, 2022
Call Us

$2,235

Get Our Price
Get Quote
Oct 01, 2022
Oct 12, 2022
Call Us

$2,235

Get Our Price
Get Quote
Oct 08, 2022
Oct 19, 2022
Call Us

$2,235

Get Our Price
Get Quote
Oct 15, 2022
Oct 26, 2022
Call Us

$2,235

Get Our Price
Get Quote
Oct 29, 2022
Nov 09, 2022
Call Us

$2,235

Get Our Price
Get Quote
Nov 05, 2022
Nov 16, 2022
Call Us

$2,235

Get Our Price
Get Quote
Nov 12, 2022
Nov 23, 2022
Call Us

$2,235

Get Our Price
Get Quote
Nov 19, 2022
Nov 30, 2022
Call Us

$2,235

Get Our Price
Get Quote
Nov 26, 2022
Dec 07, 2022
Call Us

$2,235

Get Our Price
Get Quote
Dec 03, 2022
Dec 14, 2022
Call Us

$2,235

Get Our Price
Get Quote
Dec 10, 2022
Dec 21, 2022
Call Us

$2,235

Get Our Price
Get Quote
Dec 17, 2022
Dec 28, 2022
Call Us

$2,235

Get Our Price
Get Quote
Dec 22, 2022
Jan 02, 2023
Call Us

$2,235

Get Our Price
Get Quote
Dec 24, 2022
Jan 04, 2023
Call Us

$2,235

Get Our Price
Get Quote
Call or submit a quote for award-winning value and service!
Tour Itinerary
Explore a mystical land of natural beauty and rare wildlife on this 12-day Sabah Adventure. With its collection of unique animals, ancient traditions, hot springs, tribal villages, loveable orangutans and incredible views, Sabah has something for everyone. Experience the very best of this part of Borneo - climbing Mt Kinabalu, watching sea turtles lay their eggs and sharing laughs with your local village hosts. Each moment of this incredible small group adventure will give you a fascinating insight into the wild life of Borneo.
Day 1: Kota Kinabalu
Selamat datang! Welcome to Borneo, Malaysia. Your adventure begins with an important welcome meeting at 6 pm this evening. If you arrive early, why not immerse yourself in history of this intriguing city between the Borneo jungle and the South China Sea at the Sabah State Museum. You can also visit the Mari Mari Cultural Village, or perhaps explore the islands off Kota Kinabalu, excellent for swimming and snorkelling.
Day 2: Dusun Village
Today, travel by minivan to a Dusun village, nestled amid picturesque hills in the shadow of imposing Mt Kinabalu – the highest mountain between the Himalayas and New Guinea (approximately 2 hours). The Dusun people, the ethnic group of our guides on Mt Kinabalu, are wonderfully warm and friendly people, and while here you'll have the opportunity to learn about their way of life and spend a night in a village. Depending on the weather, you will take a hike through the surrounding fruit and rubber plantations. Your leader can point you in the direction of the river for a great way to cool off afterwards! To ensure your share the business around the community, you will split up to stay in a couple of different family homes. All the homes are in waking distance from each other and you will usually have other group members with you at each home. Enjoy a cultural performance in the village tonight after dinner.
Day 3: Mt Kinabalu National Park
This morning say goodbye to your new friends from the village and travel into the unspoiled wilderness of the World Heritage-Listed Kinabalu National Park (approximately 1 hour). Take some time to enjoy the surroundings and prepare for the climb. There are nature trails through the lowland tropical forest and a Botanic Garden to explore. Otherwise, just relax this afternoon and take in the cooler climate. Your leader will provide a safety briefing about the climb and assist with any last minute questions. Stay overnight at Kinabalu Park in a lodge with shared bathrooms. Nestled among the lowland forests, this is the perfect place to chill-out before the climb
Day 4: Mt Kinabalu National Park
Rise early and take a quick drive back to the national park to begin the climb up Mt Kinabalu. It's not an easy trek as it is uphill all the way, and you'll need to be prepared to tackle a trail made up of steep steps that vary considerably in size. You may get quite hot but remember that the top of the mountain can be deceptively cold. There's no rush, so take your time and enjoy the pristine environment – this is an area that boasts a remarkable variety of plant life, including some 1000 species of orchid and the extraordinary carnivorous pitcher plant. You will cover 6 kilometres on the first day (approximately 4–6 hours) and stop at a resthouse near Laban Rata (3272 metres) for the night. Tonight will be an early night, so you're ready for the final ascent early in the morning.
Day 5: Mt Kinabalu – Poring Hot Springs
Rise around 2 am in order to catch the sunrise at the summit of Mt Kinabalu (4095 metres). It's difficult walking, but you'll feel a huge sense of achievement once you make it. The view from the summit is incredible – the jungles of Borneo in one direction, the South China Sea in the other, making every inch of the climb worthwhile. Be warned though, the temperature can change very quickly up on the mountain, so bring clothes for all weather conditions. The climb from Laban Rata to the summit takes 2-4 hours and, due to the altitude, can be hard going even for the very fit. The first section from Laban Rata is along man made steps passing through vegetation. Once clear of the tree line, you will be walking up a series of wooden steps all the way to the final check point at Sayat Sayat. After witnessing the morning sunrise, return to Laban Rata for a well-earned breakfast, and then descend the mountain (approximately 3-6 hours) to enjoy a rewarding lunch at the bottom. Once everyone is down from the mountain you will continue on to Poring Hot Springs by bus (approximately 1 hour). Tonight you will stay at a hostel located right inside the springs complex itself, with a light and airy lounge room for you to relax in. The hostel has single bunk beds and the bathroom is shared.
Day 6: Poring Hot Springs
Poring Hot Springs is an ideal place to kick back for a day to recuperate after the mountain climb. These pools were developed by the Japanese during World War II, where warm sulphur water – believed to have healing properties for the skin – is piped into several man made open-air hot tubs. During school and public holidays it gets very busy here with local visitors. Depending on the time of year it might be possible to see the Rafflesia flower nearby. Rafflesia's are the world's largest flower and can grow up to a metre in size! Today, there are also a number of optional activities to choose from. There are graded paths leading through rich lowland forest to mountain rivers, waterfalls and bat caves, with birds and other wildlife often seen along the trail. A walkway in the tree canopy provides magnificent views or there's also a visit the enchanting butterfly farm. 
Day 7: Kinabatangan River
Today, journey by private bus into the steamy rainforest to Bilit – a small village on the banks of the Kinabatangan River (approximately 5 hours). Take a short boat ride to the comfortable jungle lodge where you'll spend the night. The lodge is located right on the riverbanks and is a good place to spot wildlife. In the early evening as the sun sets, head out by motorised boat in search of wildlife such as macaques, orangutan, proboscis monkeys and, if you're lucky, even pygmy elephants! In the evening, take a night walk in search of the western tarsier. Rubber boots and leech socks are available to hire. The lodge tonight is comfortable with private bathrooms.
Day 8: Sandakan
This morning, take another early boat safari in search of wildlife – different species come out at different times of the day, so keep your eyes peeled. After breakfast, say goodbye to your jungle lodge and hit the road in a private minivan to the coastal city of Sandakan (approximately 3 hours).
Day 9: Turtle Island
This morning, leave your large bags at the hotel and walk 15 minutes to a nearby jetty. Travel by speedboat, past small fishing villages and bamboo fish traps, to Turtle Island Marine Park (approximately 1 hour), where green turtles come ashore to lay their eggs every night of the year. In the afternoon, there's time for swimming, snorkelling or some quality time lazing about on the beach of this tropical island. Snorkelling gear is available for hire. In the evening, be touched by the sight of giant green turtles coming ashore to lay their eggs under the moonlight, and watch the researchers as they release protected hatchlings and guide them in their frantic dash to the ocean. It's a moving experience that makes you think more than twice about trying illegally traded turtle egg delicacies. Beware that this is a very delicate environment and you must follow instructions from your leader and the local rangers to ensure minimal impact on the turtles. You will spend the night on the island tonight.
Day 10: Sepilok
After breakfast, return to the mainland (approximately 1 hour), collect your bags, and continue by minibus to a guesthouse located near the Sepilok Orangutan Rehabilitation Centre (approximately 45 minutes). The centre was set up to help reintroduce these wonderful creatures back into the wild after a life of domestication or having been orphaned. From the viewing platform, you can watch and photograph these charming creatures as they swing into view and eat the supplementary diet of fruit that is laid out for them twice a day. Human contact must be kept to a minimum and it's essential that you follow the instructions of the park, as directed by your leader. Also included is a new nursery where you can view young orangutans as they learn how to climb on a specially constructed jungle gym. The viewing area is behind one-way glass so as to not disturb the animals. To see more of Borneo's creatures, there's the option to visit the Bornean Sun Bear Conservation Center. Here, rescued Sun Bears that have spent many years mistreated and locked away in cages are cared for, with hopes of rehabilitation and reintroduction into the wild. There's also the Labuk Bay Proboscis Monkey Sanctuary where you can watch up close the amazing proboscis lazing and feeding – an experience that can only be found in Borneo. A 30-minute walk from your guesthouse is the Rainforest Discovery Centre, which also has a 147-metre long, 28-metre high canopy walkway with spectacular views of rainforest giants. Your accommodation is located about 10 minutes' walk from the Orangutan Rehabilitation Centre.
Day 11: Kota Kinabalu
In the morning, gain an insight into the Sandakan's past at its War Memorial, built on the site of a Japanese Prisoners Of War camp. This site also marks the starting point of the tragic Sandakan Death Marches, on which 2400 POWs were forced to walk through the jungles of Borneo. By the end of the march, only six Australians survived, and only because they had escaped. Afterwards, you will transfer to Sandakan airport and fly to Kota Kinabalu (approximately 1 hour). The flight usually gets back in the afternoon, so the rest of the day is free for your own activities. Perhaps do some last-minute shopping at the large shopping centres or take a wander down to the night market to pick up something more local. There's also the chance tonight to get your travel crew together for an optional dinner, making a toast to this Sabah Adventure.
Day 12: Kota Kinabalu
Your Sabah Adventure comes to an end today. There are no activities planned and you are able to depart the accommodation at any time. If you are staying in Kota Kinabalu longer, then there are some additional activities that your leader can assist with booking. It's best to pre book these activities with your leader at the beginning of your trip. There's a scuba diving trip from Manukan Island to see the wonderful underwater world of Borneo, or an optional fun, interactive and educational visit to Mari Mari Cultural Village to see how indigenous ethnic groups of Borneo used to live.
Dusun Village - Guided village walk
Dusun Village - Cultural performance
Mt Kinabalu National Park - Mt Kinabalu Climb
Poring Hot Springs - Hot Springs
Kinabatangan River - Night jungle walk
Kinabatangan River - Afternoon wildlife cruise
Kinabatangan River - Dawn wildlife cruise
Turtle Island - Turtle Island Marine Park
Turtle Island - Turtle Hatchery Visit
Turtle Island - Dinner
Sepilok - Sepilok Orangutan Rehabilitation Centre
Sandakan - War Memorial
Meals
9 Breakfast(s) Included
5 Lunch(es) Included
5 Dinner(s) Included

Style: Original

Homestay (1 night), Hostel (3 nights), Hotel (5 nights), Lodge (2 nights)
Question: How many suitcases can I take with me on my trip?
Each person is allowed one "check-in," and one "carry-on." Remember to take all valuables with you as "carry-on", because electronic equipment, cameras, laptops, jewelry, business documents and money are not covered by the airlines' liability, so always carry them aboard with you.
Question: Is Airfare Included in the Price?
Airfare from your point of origin to and from the trip is not included in the land price.
Similar Tours Other Travelers Liked
The trip was both both educational and exciting. I very much enjoyed the sights and culture.
The itinerary was just as I expected! The guide was very good as were the accomodations
Intrepid did such a great job. I never had to worry about where I was supposed to be and it felt so good not to worry about a thing but just to enjoy myself. Our guide was extremely knowledgeable about culture and history.
Taiwan people very friendly. Accommodation were centrally located and easily accessible. Did extra activities then in brochure which was greatly.
Larus our tour guide did an excellent job and was very attentive to our needs. He is very knowledgeable and has a great sense of humor.
Our guide Tarang chandola was exceptional. Courteous, knowledgeable, organized, polite, professional and went above and beyond taking care of our needs and requests offen anticipating what that might be. He made sure we all had the best possible time and offered suggestions to meet the needs of everyone on the tour. This made the trip even more enjoyable.
AffordableTours.com® does not itself offer, service or administer the Travel Packages, and the ultimate terms and conditions of any Travel Package made available via the Site Offerings (including the prices quoted in connection with same) will be determined by the applicable Third-Party Travel Service Provider. AffordableTours.com® does not represent or warrant that the Price Quotes are accurate, up-to-date or free of error, or that same will be honored by the applicable Third-Party Travel Service Providers. All Price Quotes, Travel Package availability, Travel Package details/itinerary and other Content are subject to change without notice. All travel details published by and through the Site Offerings should be confirmed directly with the applicable Third-Party Travel Service Provider prior to making any travel plans. Reliance on any information made available to you by and through the Site Offerings is solely at your own risk.
How It Works
Vacationing has never been easier or cheaper with the help of a dedicated travel consultant from AffordableTours.com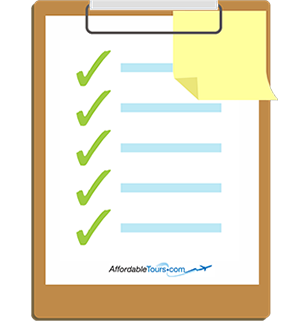 Find your perfect trip on our website and simply request a free quote. Need to speak to a live person? Call us 7 days a week at 1-800-935-2620. No robots here!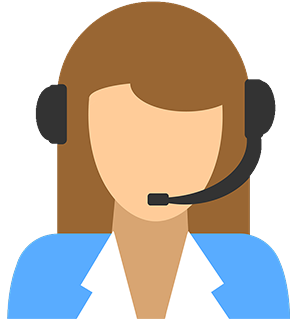 Your personal travel consultant will reach out and be your point of contact for your entire travel experience from start to finish. Did we mention you'll be working with an award winning team? Sweet!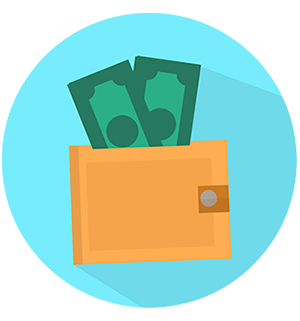 Because we're one of the largest sellers of travel, we're able to give you a discount on your vacation package. No one beats our prices!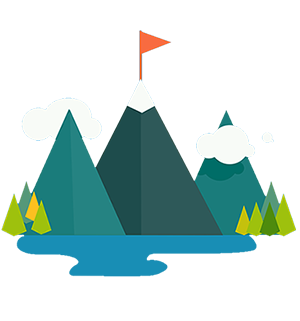 Knowing you got the best deal, all that's left is for you to pack your bags and enjoy your vacation!